Description
The Aputure MC Travel Kit is designed for filmmakers who are not intimidated by traveling and filming on the go. The sturdy case hides exceptional contents. 4 Aputure MC LED lights are well protected inside its hard shell. In addition, it acts as a wireless charger so your lights will always be ready to go.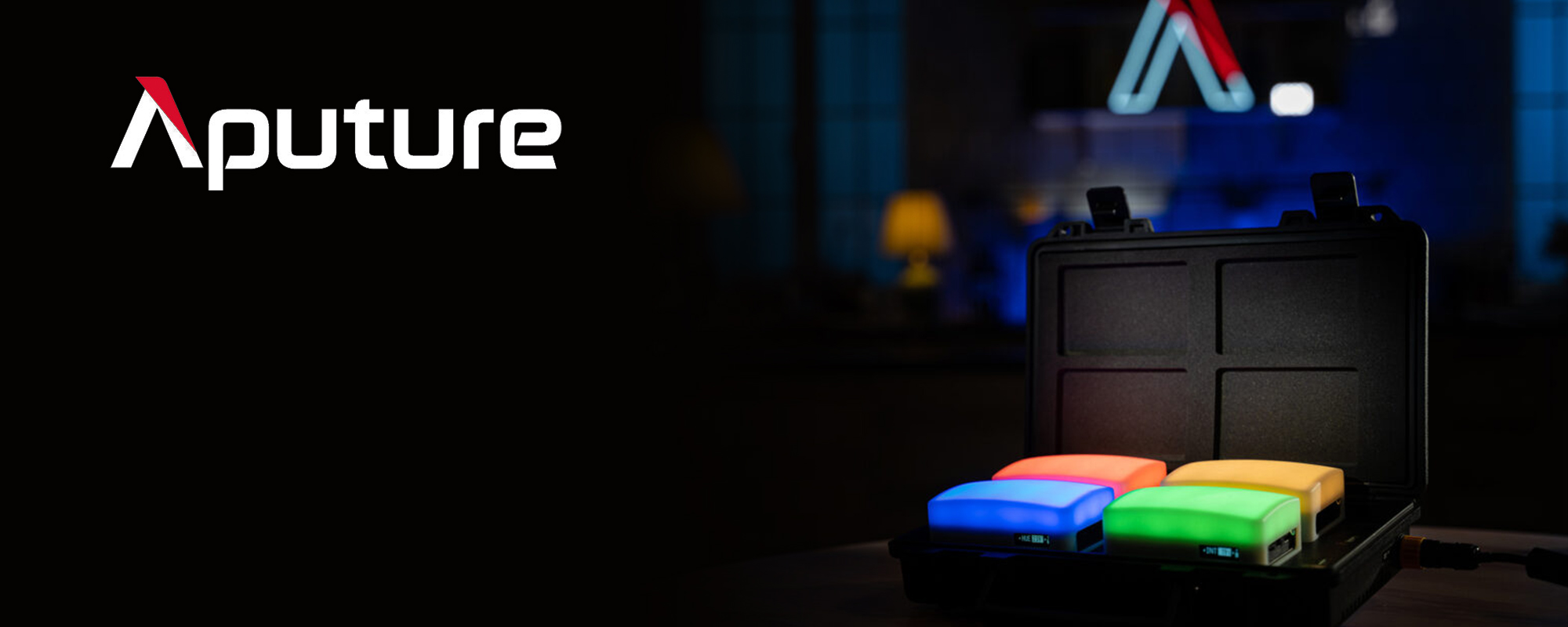 Hard as a rock
The suitcase is designed to hold 4 Aputure MC lights. It is extremely durable and trustworthy. Wherever you go with it, your lamps will be safe in it.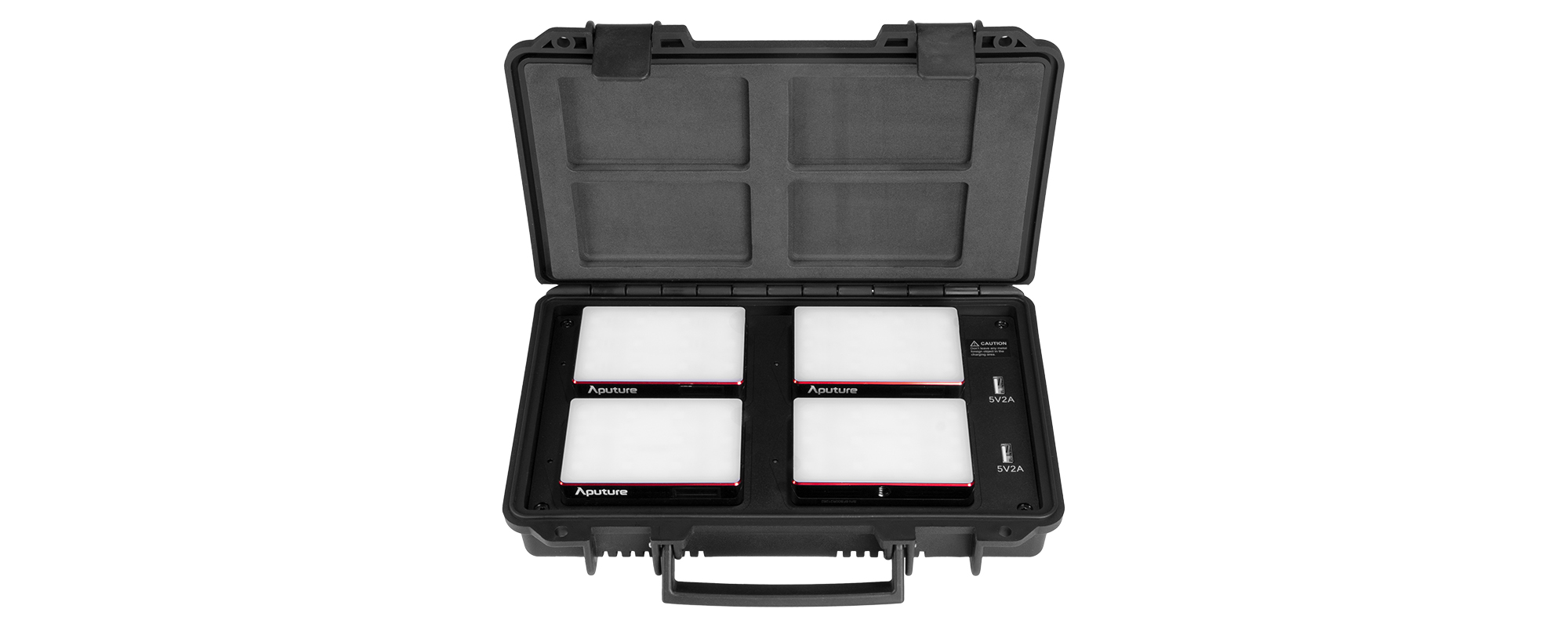 Wireless charging
In addition to its protective function, the suitcase serves another important purpose. Just plug it into a power source to get a fast wireless charger. The lights placed on the magnetic pads will be charged and ready for use. Inside there are two more 5 V / 2 A USB ports for connecting more lamps or a smartphone.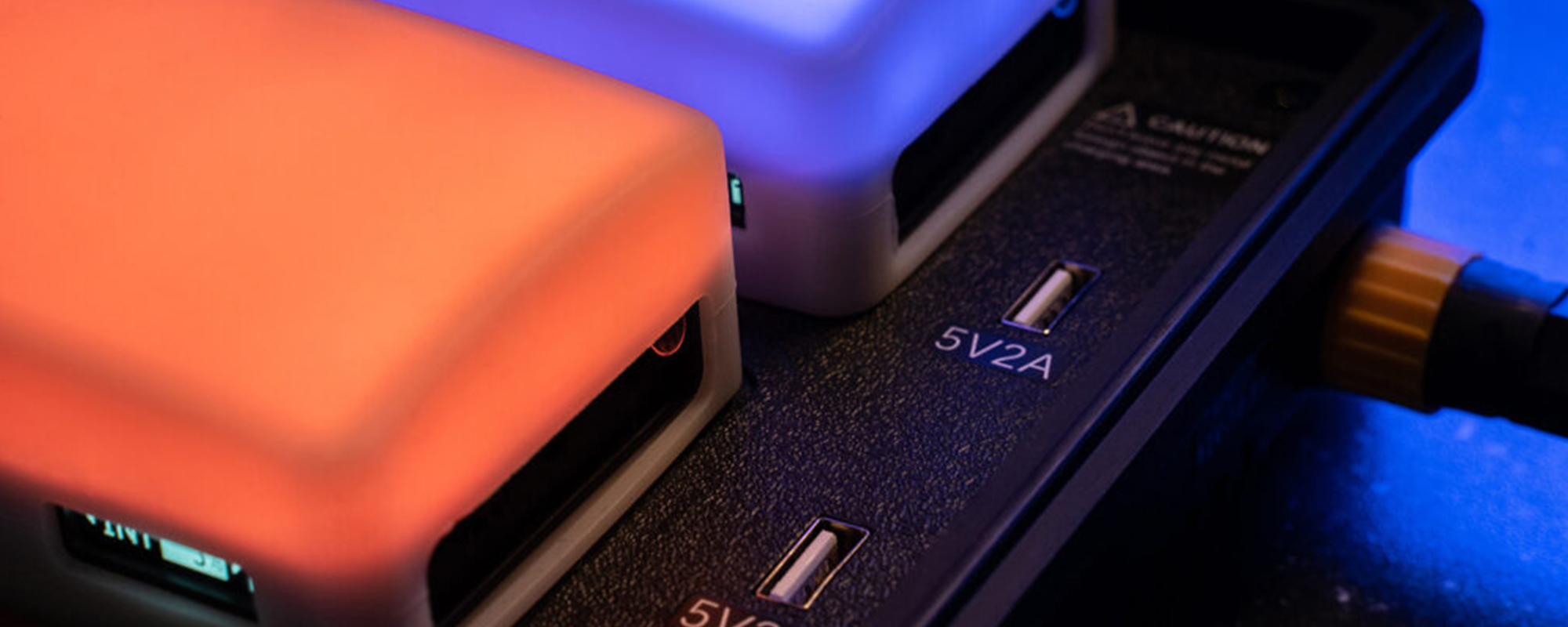 D-TAP for the traveler
The optional D-Tap 2-Pin Power Cable (D-TAP) allows you to power the entire kit using external batteries from cinema cameras. This is a great solution when you don't have an AC power source nearby.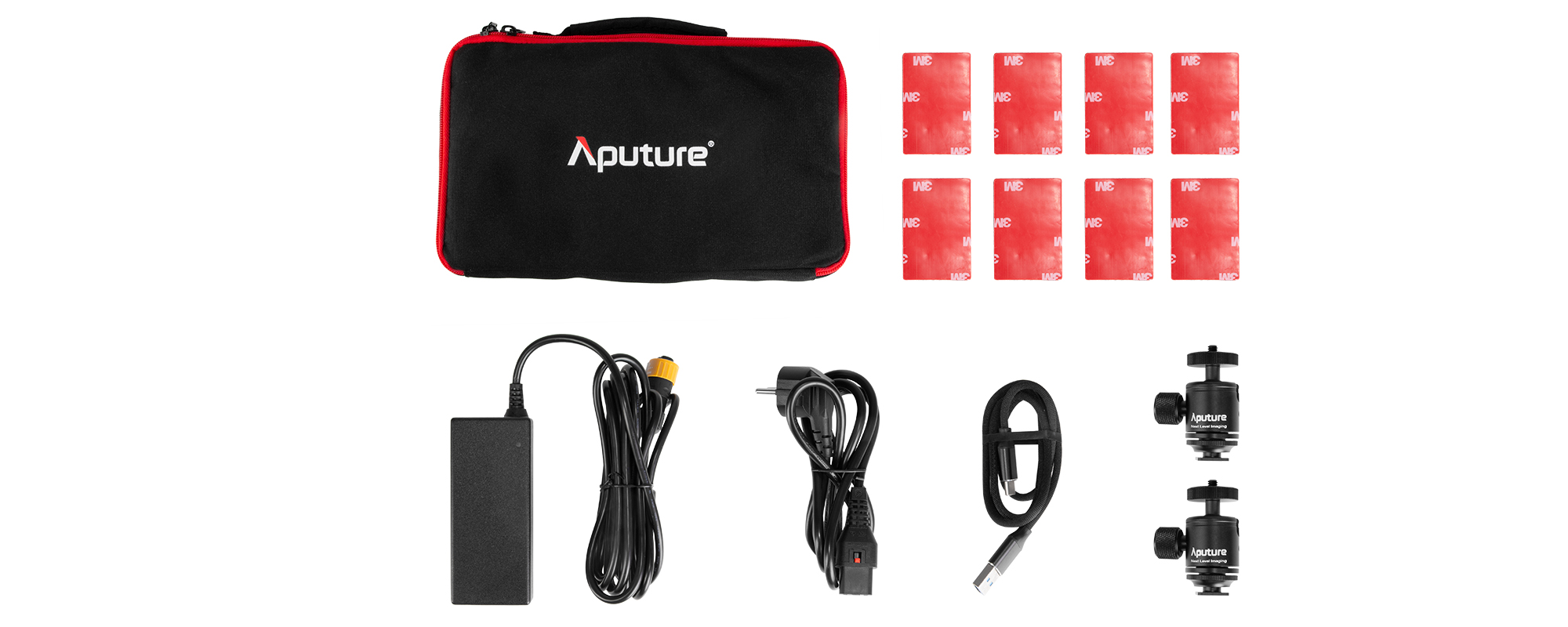 Bag of useful accessories
Complementing the whole kit is an additional case, full of functional tools. It includes a power supply for the case, two silicone lamp diffusers, two cold-shoe ball heads, a USB – USB-C cable, and a set of Velcro mounts. With such equipment, you'll be ready to face any lighting situation on set.
Aputure MC LED Lamp
Aputure MC is a unique LED lamp for special tasks. It allows you to freely manipulate the shade, saturation and power of the light. Thoughtful options and expanded modes allow you to reproduce any color from the environment. Aputure MC is professional lighting enclosed in a small lamp that fits in the palm of your hand.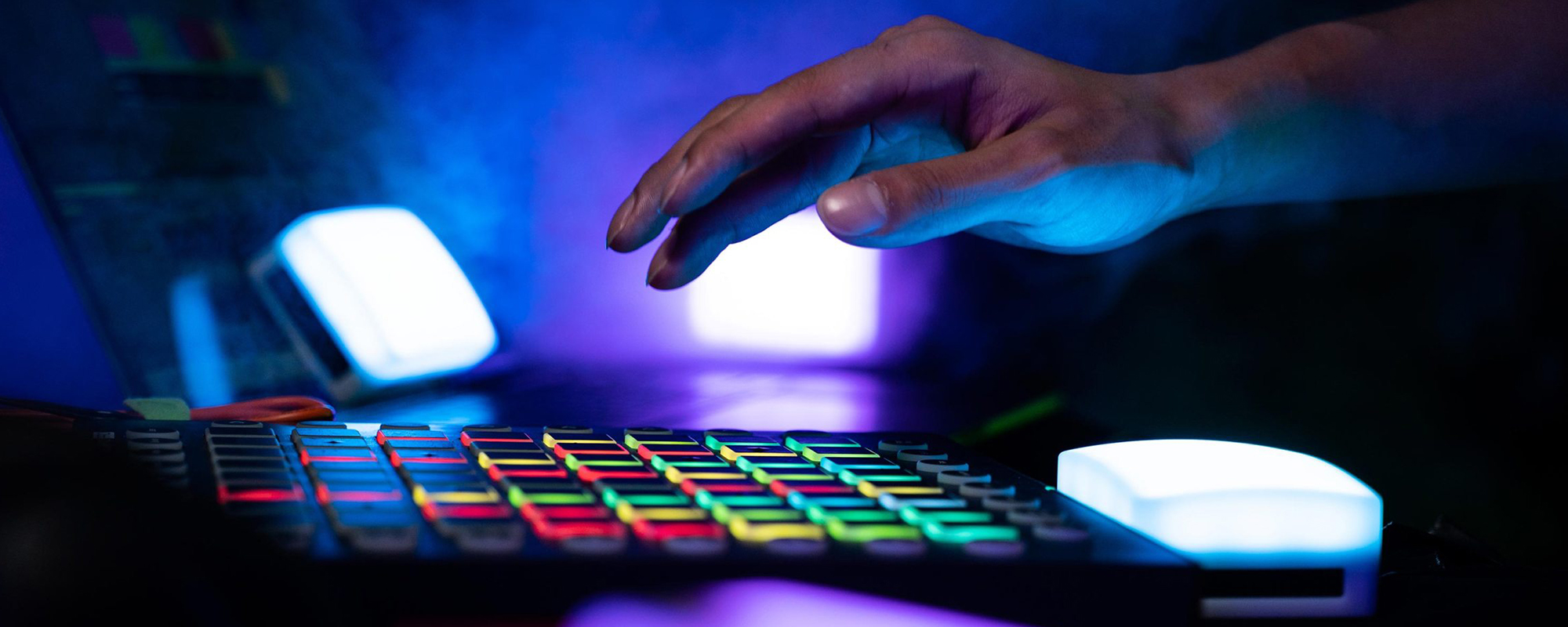 Astonishing light quality
Like all other Aputure lamps, the MC model boasts faithful color reproduction. Color rendering index CRI and TLCI of 96+ have been achieved thanks to RGBWW technology. Unlike traditional RGB lights equipped only with red, green and blue LEDs, the Aputure MC design uses additional white LEDs, balanced for daylight and artificial light.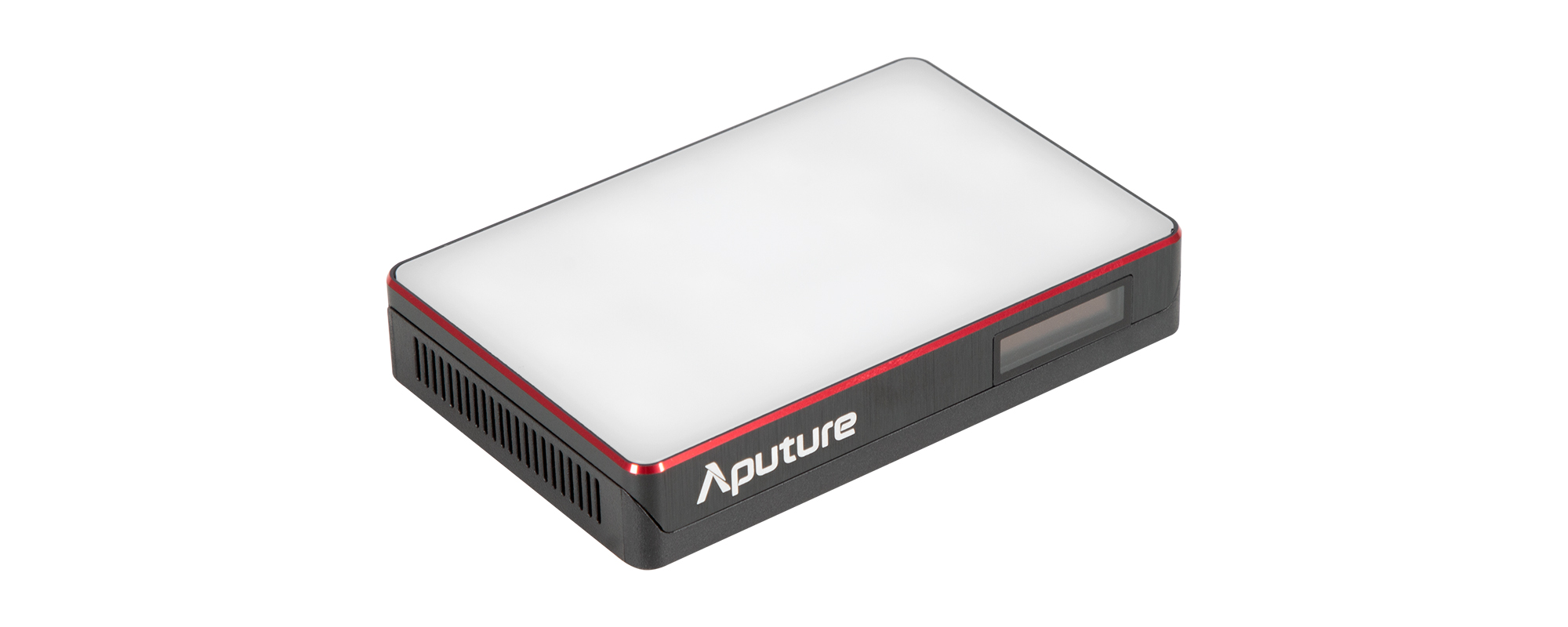 HSI / CCT / FX modes
Aputure MC allows for greater flexibility when working on set. It has several powerful modes that can be used creatively to suit your needs. In CCT mode, you can adjust the light temperature from 3200 K – 6500 K, in 100 K increments. The full spectrum of RGB hues and 100 levels of saturation in HSI mode allow you to manipulate the color and power of the lighting as you wish. The LED lamp from Aputure also has nine predefined special FX modes: Paparazzi, Fireworks, Faulty Bulb, Lightning, TV, Pulsing, Fire, Party, Cop Car.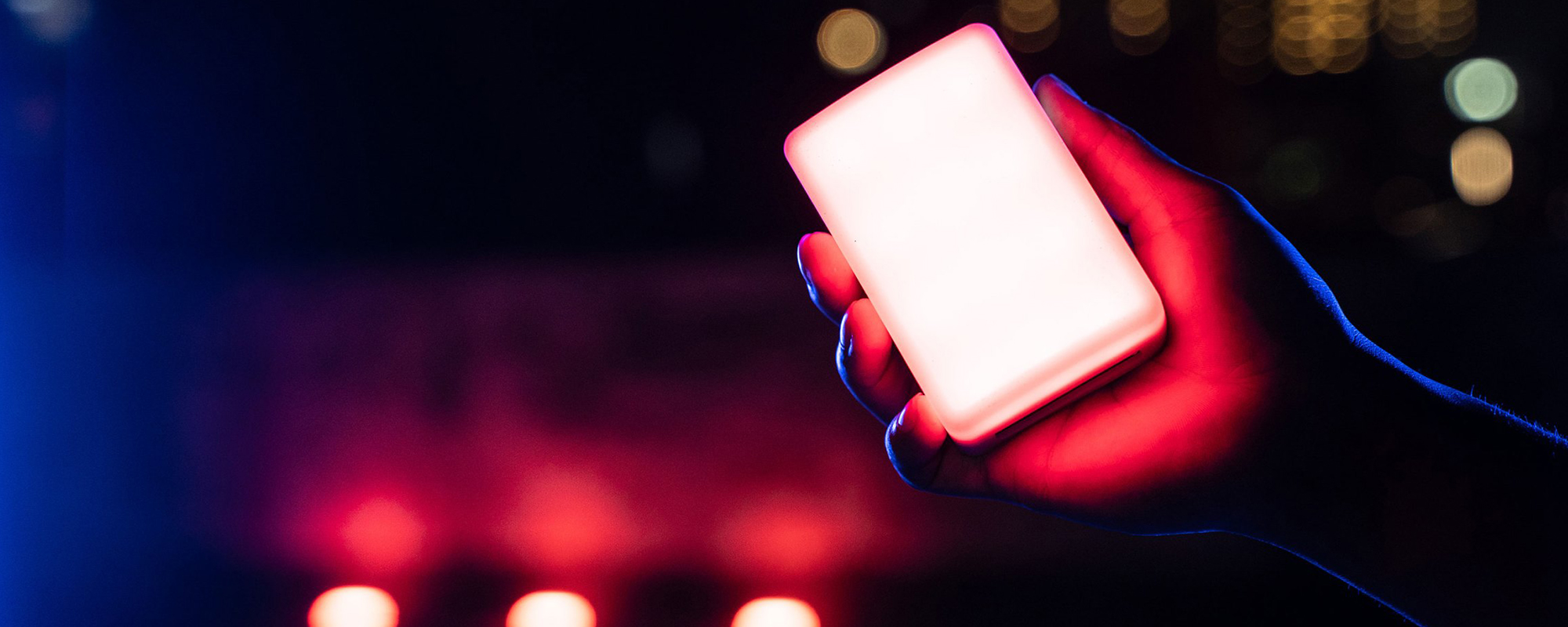 Small size, big possibilities
Weighing only 130g, this cigarette-sized lamp will find its permanent place in every filmmaker's heart and equipment. You can take it with you literally anywhere. Built-in magnets and included self-adhesive Velcro strips allow you to attach it in hard to reach places. The lamp will be perfect as accent light, adding atmosphere to the filmed scene.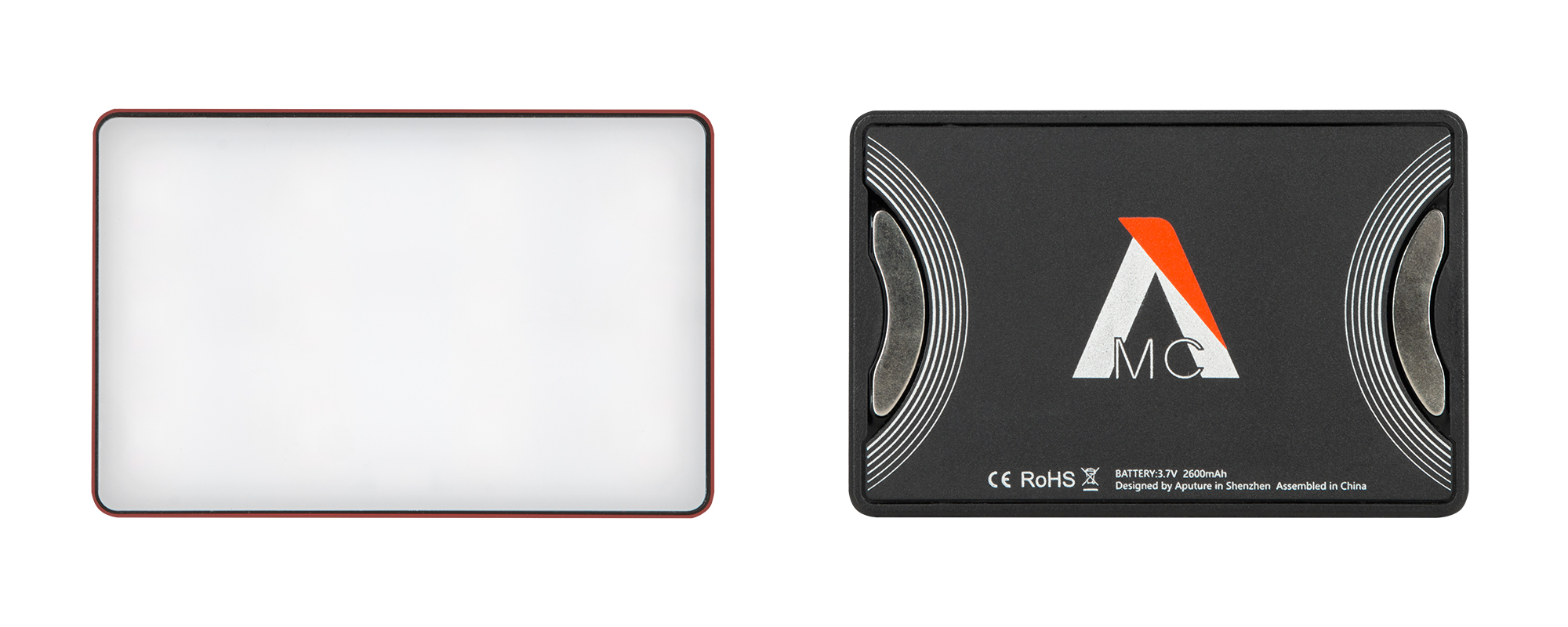 Enjoy freedom with the Sidus Link app
Sidus Mesh technology and a dedicated smartphone app open up a world of endless possibilities for filmmakers. MC series lamps can be grouped together to form a huge network operated from your cell phone. There's nothing stopping you from connecting up to 100 lamps simultaneously. From the app, you can operate a single lamp or all lamps at the same time.
Sidus Link allows you to more precisely control parameters in HSI, CCT and FX modes and create your own unique special effects. Another amazing feature of the Sidus Link app is the color sampler, thanks to which we can accurately reproduce any color from our surroundings and match the color of the light to the scenery.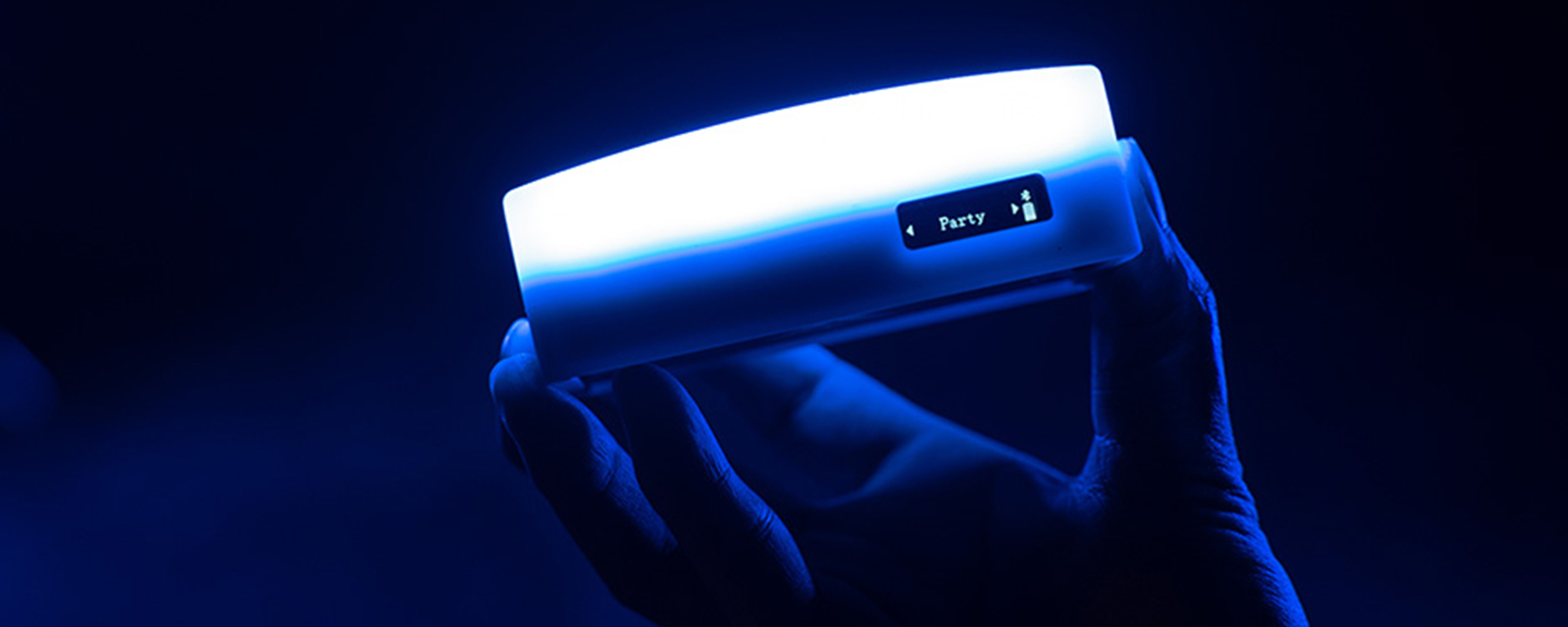 Always ready to work
The Aputure MC LED lamp supports the PD (Power Delivery) fast charging protocol, thanks to which it takes just over 90 minutes to fully charge it. An interesting option is also the Qi wireless charging option. Together with a special case from Aputure, your lights will always stay fully charged and ready for your next cinematic adventure!
Specifications
Wireless Charging Case
model: Aputure MC Travel Kit
power source: DC 12 V ~ 16.8 V
Rating current: 4.8 A
power consumption: 72 W
maximum power output: 60 W
maximum power output: 60 W
maximum power output: 60 W
maximum wireless charging output power: 4 x 10 W
dimensions: 28.3 x 18.8 x 6.1 cm
weight: 1.25kg
Aputure MC LED lamp
light color temperature: 3200 K – 6500 K
CRI: 96+
CRI: 96+
light intensity:

at 0.3 m distance: 1100 lux
at 0.5 m distance: 400 lux
at 1 m distance: 100 lux

lamp power: 5 W
battery cell technology: lithium-polymer
battery capacity: 2600 mAh
battery runtime on a single charge:

at full power: 2 hours
at minimum power: 15 hours

charging time of the battery:

via USB PD: 1.5 hours
with USB DC 5 V / 2 A: 2 hours
Qi wireless charging: 3.5 hours

mounts:

static female 1/4 inch
magnet

Dimensions: 9.3 x 6.1 x 1.7 cm
Weight: 130 g
Dimensions: 9.3 x 6.1 x 1.7 cm
Weight: 130g
Contents of Aputure MC Travel Kit
1 x Aputure Wireless Charging Case
4 x Aputure MC flash
1 x Aputure Wireless Charging Case
2 x milk diffuser
4 x Velcro mounting brackets
2 x ball head with cold shoe
1 x USB – USB-C cable
1 x power cable
1 x AC adapter
1 x accessory carrying case