Description
The Aputure MT Pro is the brand's first tube-shaped LED light. The device is distinguished by its high quality of light, support for 3 colour spaces and unique "smart pixel" technology, i.e. division of LEDs into 36 independent sections. With a length of 30 cm, the lamp is equipped with 2 1/4″ threads and magnets for installation on metal surfaces. The innovative RGBWW LEDs allow the colour temperature of the light to be adjusted over a wide range of 2000 K – 10000 K. The built-in rechargeable battery will provide up to 2 h of operation at maximum power. Also on board are 9 ready-to-use FX special effects (e.g. police car, paparazzi, campfire, TV) and Pixel FX transition effects (e.g. penetration, fire, rainbow). Included with the device you will find a carrying bag, grid and tripod.
Main product features
the first tube-shaped LED lamp in the Aputure range
equipped with 36 sections of "smart pixel" LEDs
colour control within 3 colour spaces: HSI, RGB and XY (CIE 1931)
extensive colour temperature adjustment range 2000 K – 10000 K
enables the reproduction of more than 90% of the colours in the Rec.2020 colour space
high CRI, TLCI, CQS and SSI coefficients for excellent colour reproduction
green-magenta colour correction option
9 FX special effects (including police car, paparazzi, campfire, TV)
7 transition effects ("Pixel FX") between individual diode sections (e.g. penetration, fire, rainbow)
remote control via the advanced Sidus Link mobile app (iOS / Android)
integration into the Sidus Mesh system allowing control of various Aputure lights via smartphone or tablet
additional remote control and light management methods (DMX, CRMX)
built-in 4,200 mAh battery
fast lamp charging via USB-C port (approx. 2h)
up to 2 hours of operation on a single charge (using the full power of the device)
Powerful neodymium magnets for quick installation of the lamp on metal surfaces
2 female mounting threads 1/4″
grid included to narrow the light beam to 45º
a handy tripod that allows you to position the flash vertically or horizontally
carrying bag and USB-C / USB-A cable included
Unique shape
The Aputure MT Pro is a modern tube-shaped LED light that you can successfully use to create even more interesting frames. The device is perfect for commercials or music videos. The lamp can not only be a tool but also… the hero of your vlogs, films or photos. You can successfully use it as an element of scenography, which will attract viewers and will be remembered for a long time thanks to the spectacular fever of colours.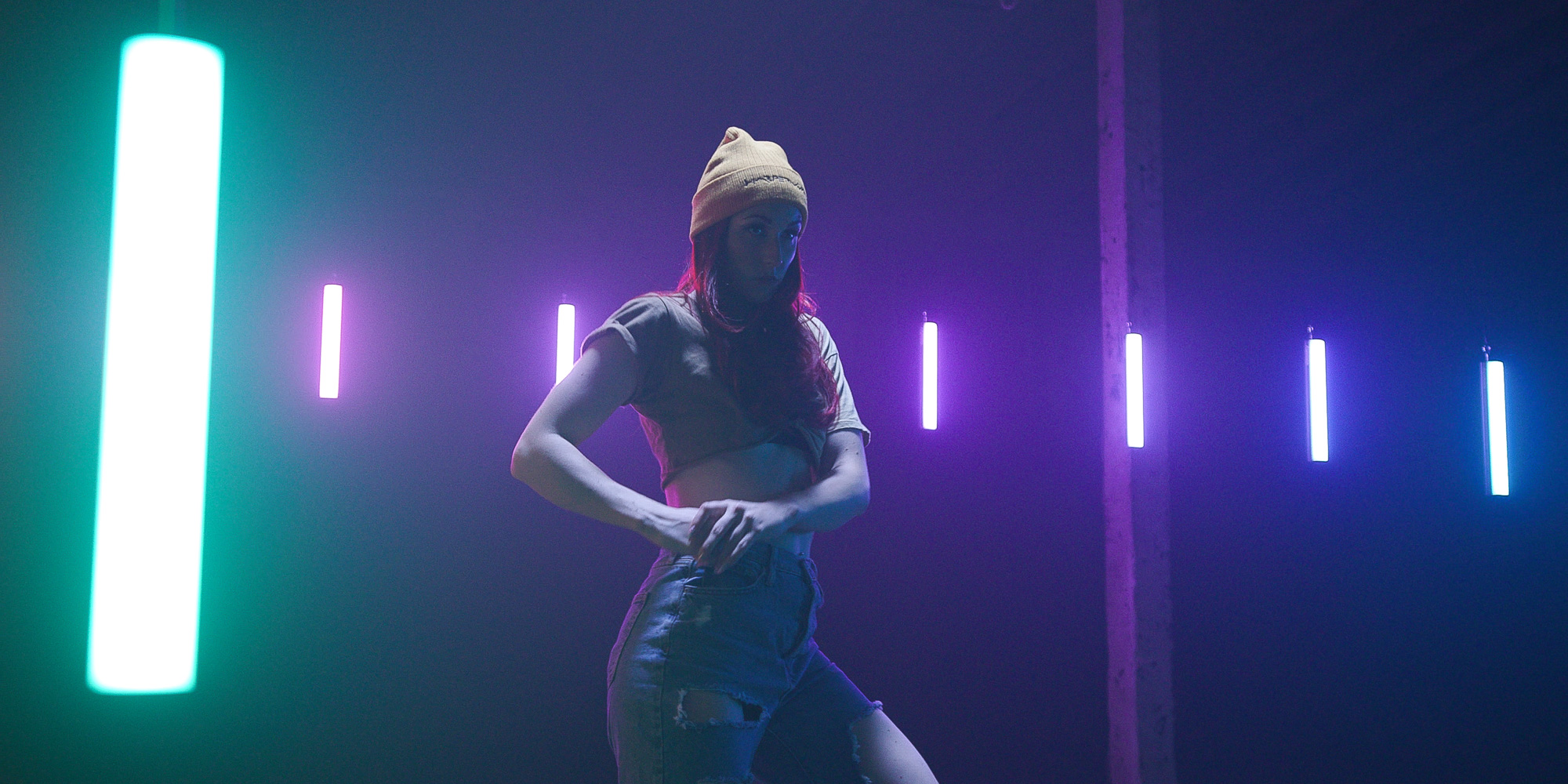 Magic of colours
The RGBWW chipset that the Aputure MT Pro model offers allows you to control colours within 3 different colour spaces: HSI, RGB and XY (CIE 1931). High CRI (95+), TLCI (98+), SSU Tungsten (84) and SSI D56 (73) are a guarantee of high light quality. The lamp enables more than 90 per cent of the colours in the Rec.2020 colour space, and there is also a green-magenta light correction option on board.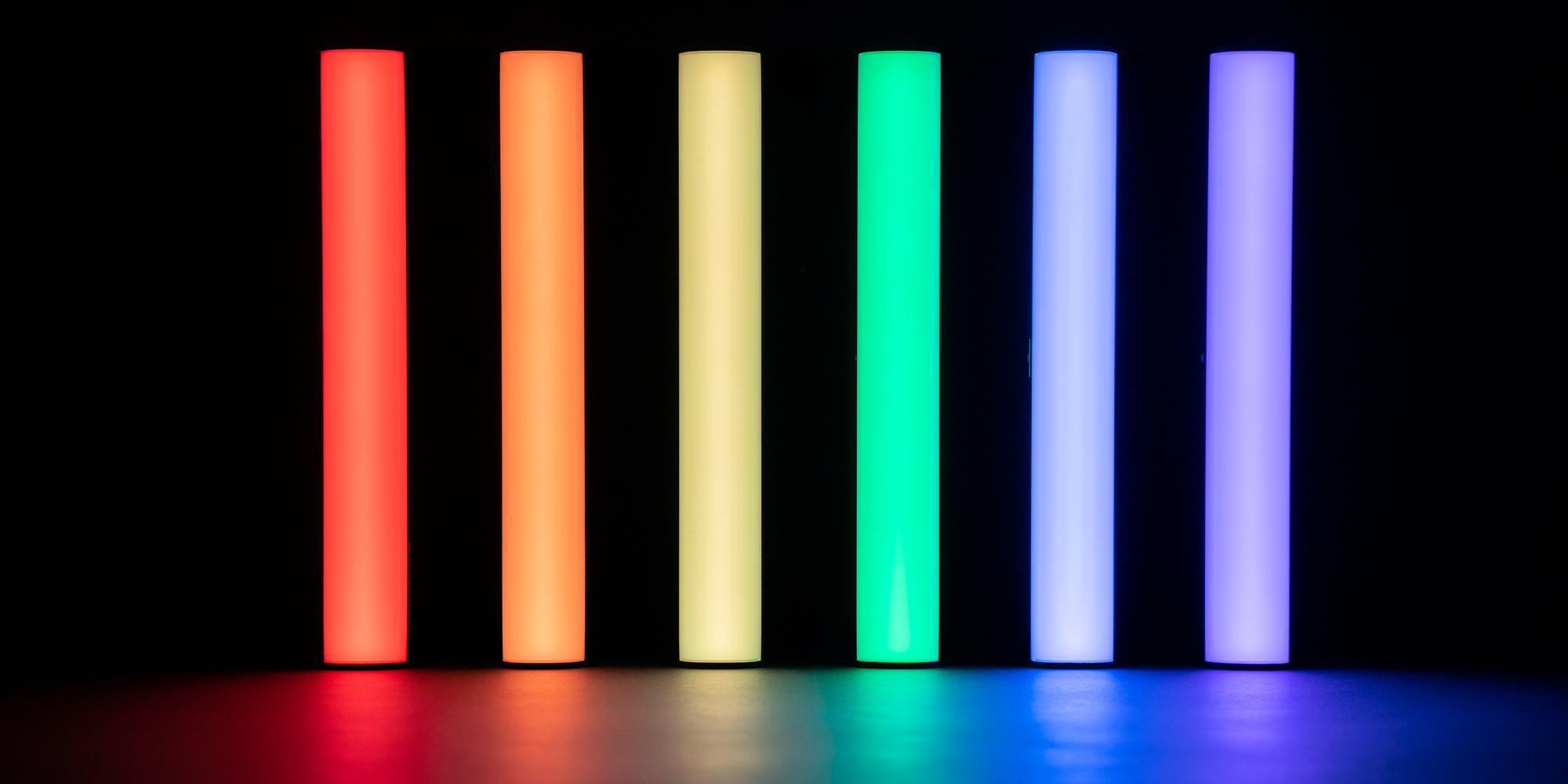 Colour temperature adjustment
The Aputure MT Pro LED lamp allows you to adjust the colour temperature of the light from 2000 K to 10000 K. These parameters will produce light that can be warmer than that emitted by tungsten lamps and cooler than typical daylight (D55). Flexibility in the choice of colour temperature will certainly facilitate your work on set and allow you to instantly adapt the parameters of the device to changing lighting conditions.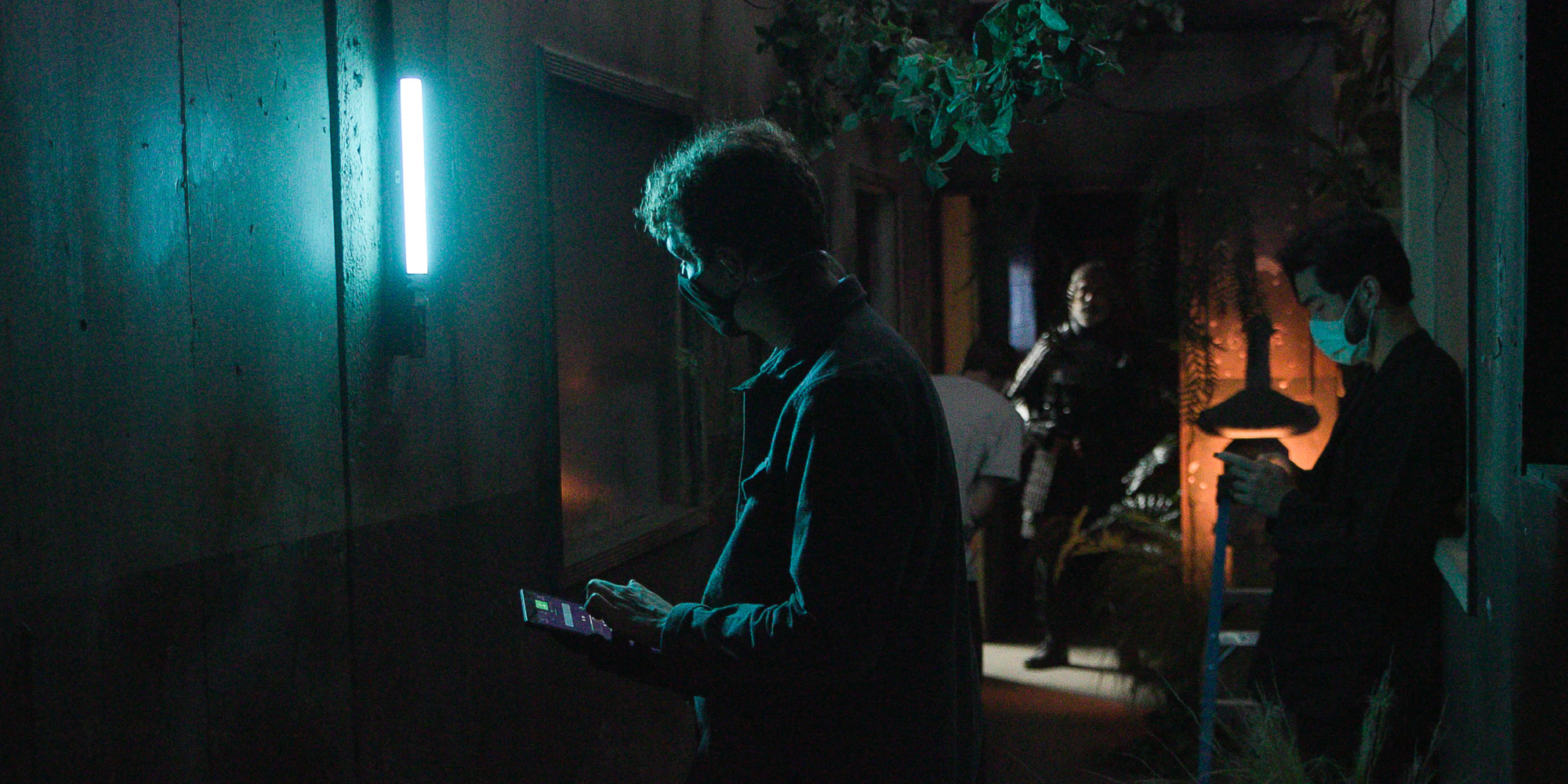 Smooth colour transitions
The device is equipped with 36 sections of "smart pixel" LEDs. Thanks to them, adjacent LED modules can shine in different colours. However, that is not all. The device also offers 7 "Pixel FX" transition effects. Unique luminous animations such as transitions, rainbows, fire or colour cycles will allow you to be even more creative when working on your videos.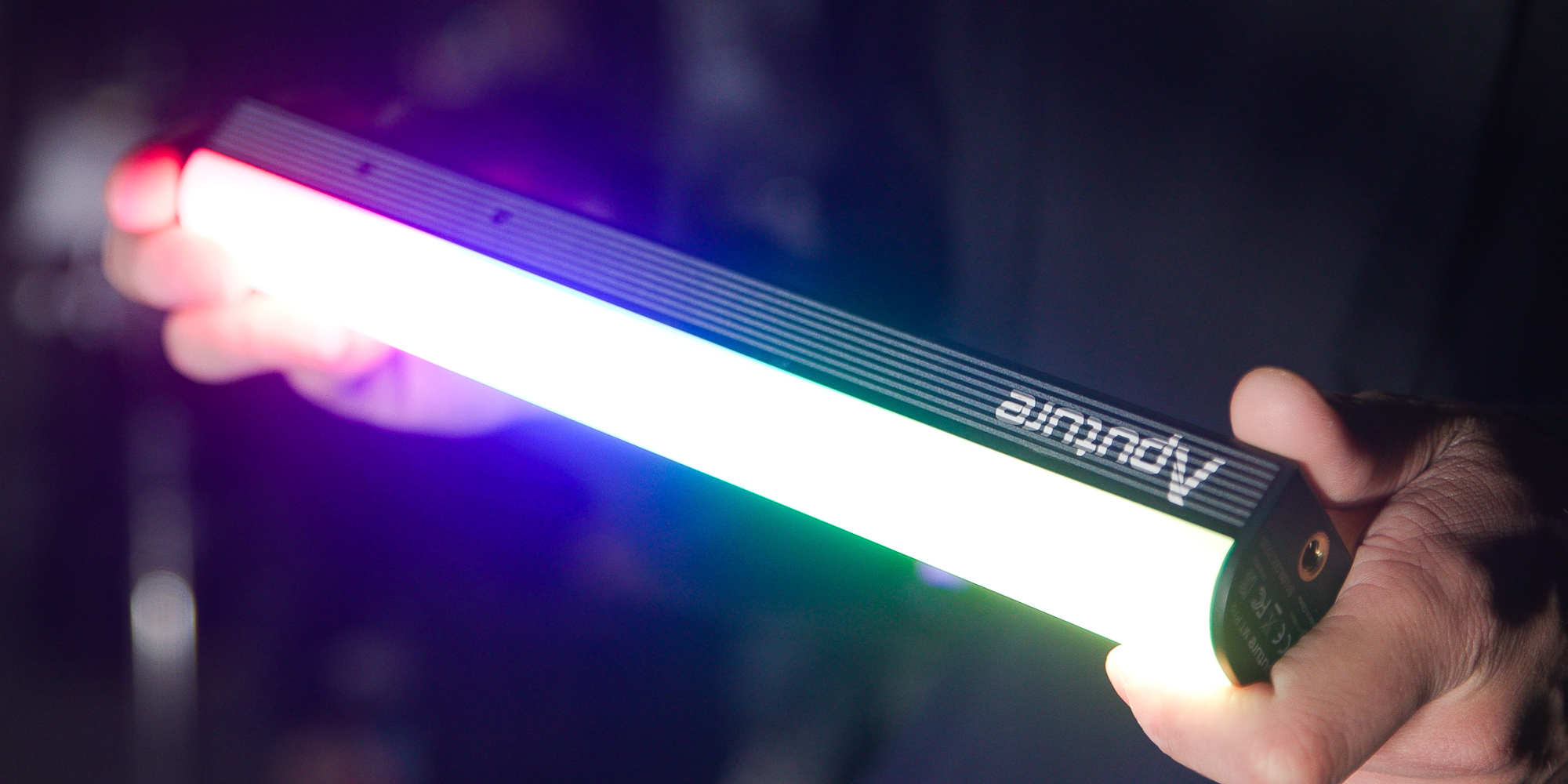 Special effects
The MT Pro also features a set of classic special effects, which are the hallmark of lamps from Aputure. Spectacular combinations of flashes and changing colours will allow you to take advantage of such simulations as paparazzi, strobe, thunderstorm, broken bulb, TV, fireworks, explosion, party and police car. You can customise each effect by changing the individual parameters from the built-in screen or the Sidus Link app.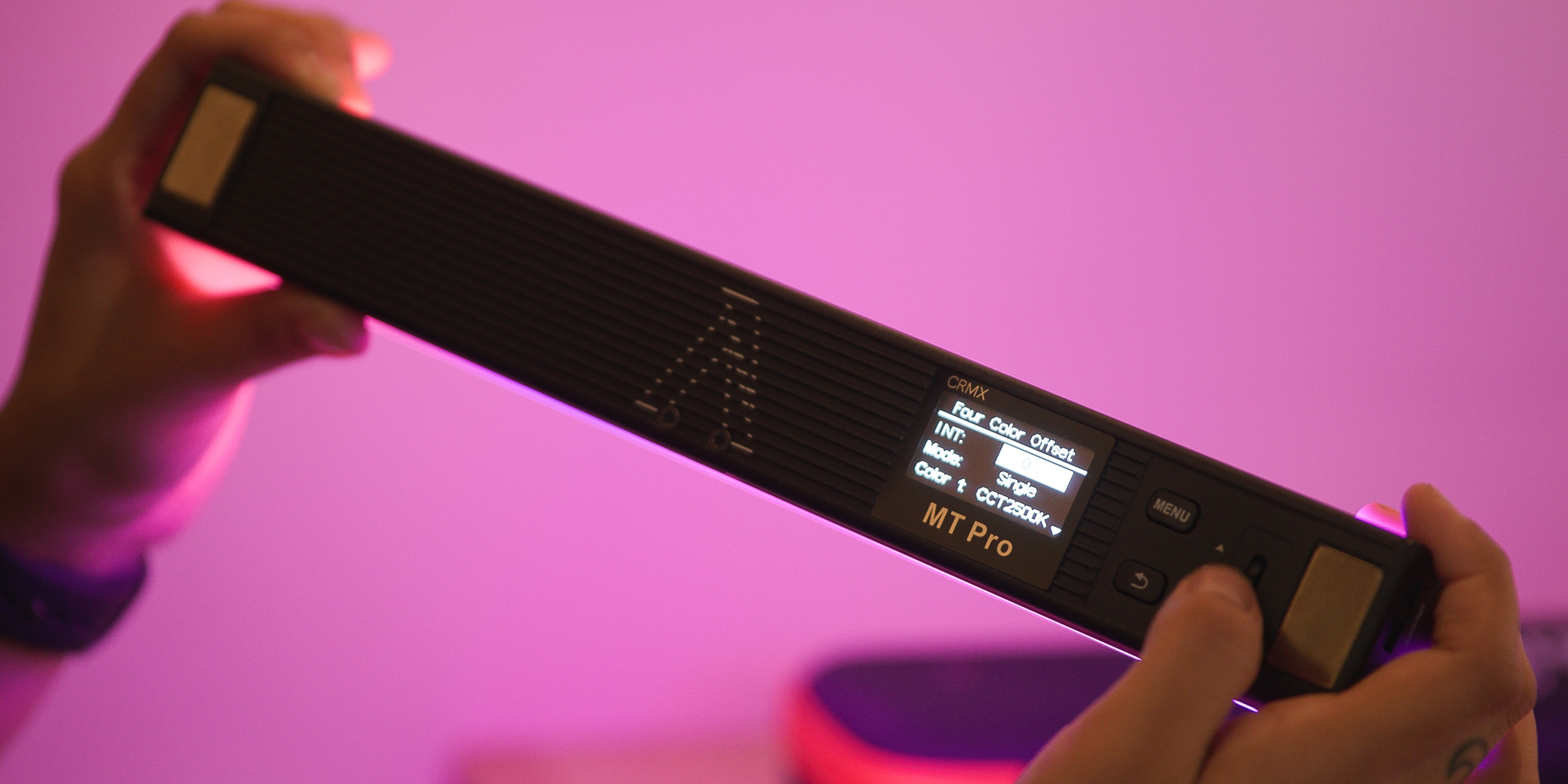 Sidus Link app
You can control the Aputure MT Pro lamp using your smartphone or tablet. Remote operation is provided by the powerful Sidus Link mobile app, which has been accompanying users of equipment from Aputure for years. It is available on Google Play and the App Store at no extra charge. Thanks to the app, the lamp can become part of a larger ecosystem of light sources. It is with its help that you will program advanced combinations of transitions, as well as personalise settings for each group of LEDs.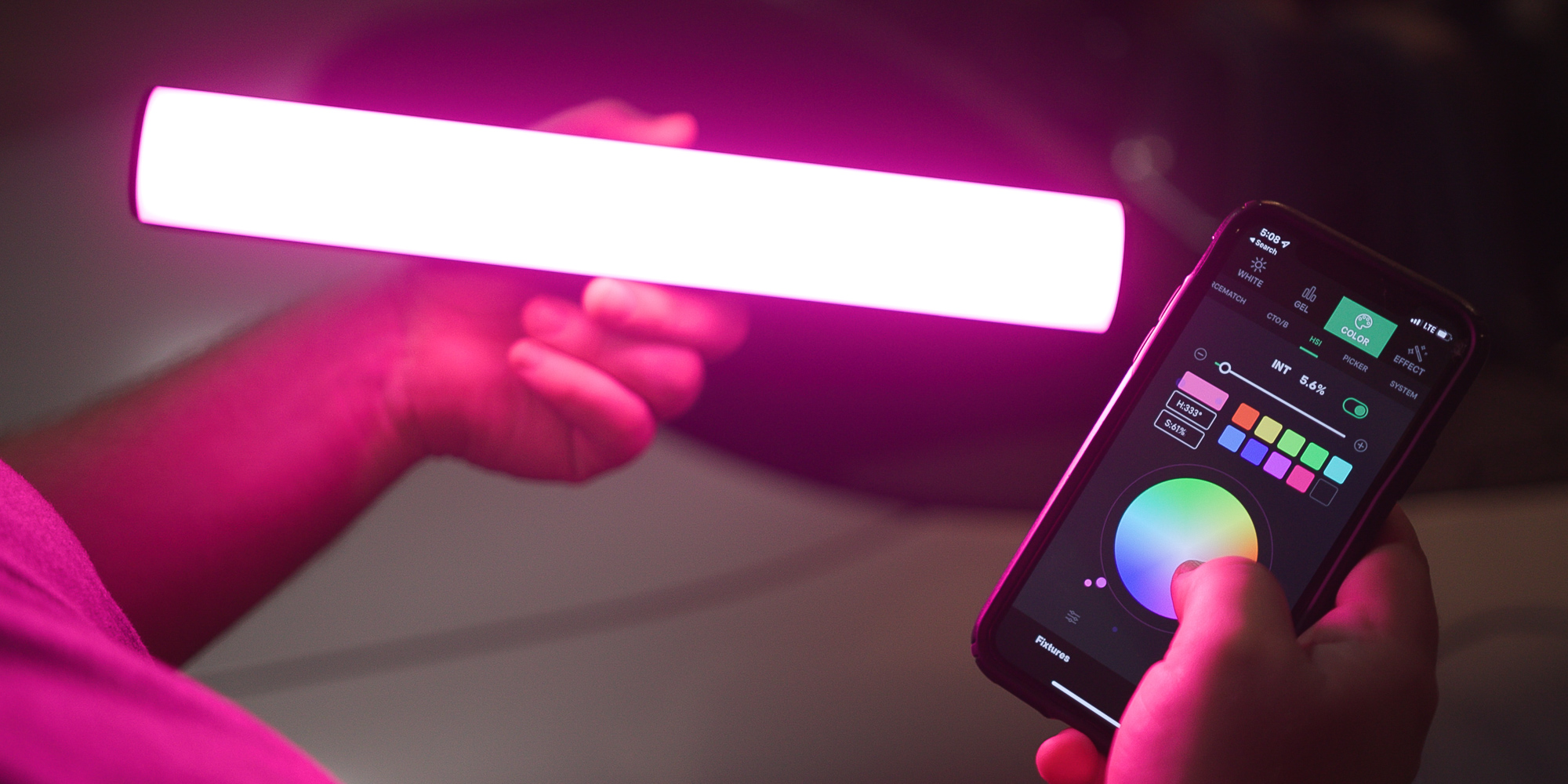 Professional light control
The Aputure MT Pro LED lamp supports professional light control standards. In addition to panel and smartphone control, the device is compatible with LumenRadio CRMX technology. The USB-C port also allows the device to be connected to a DMX512 control system with a suitable adapter.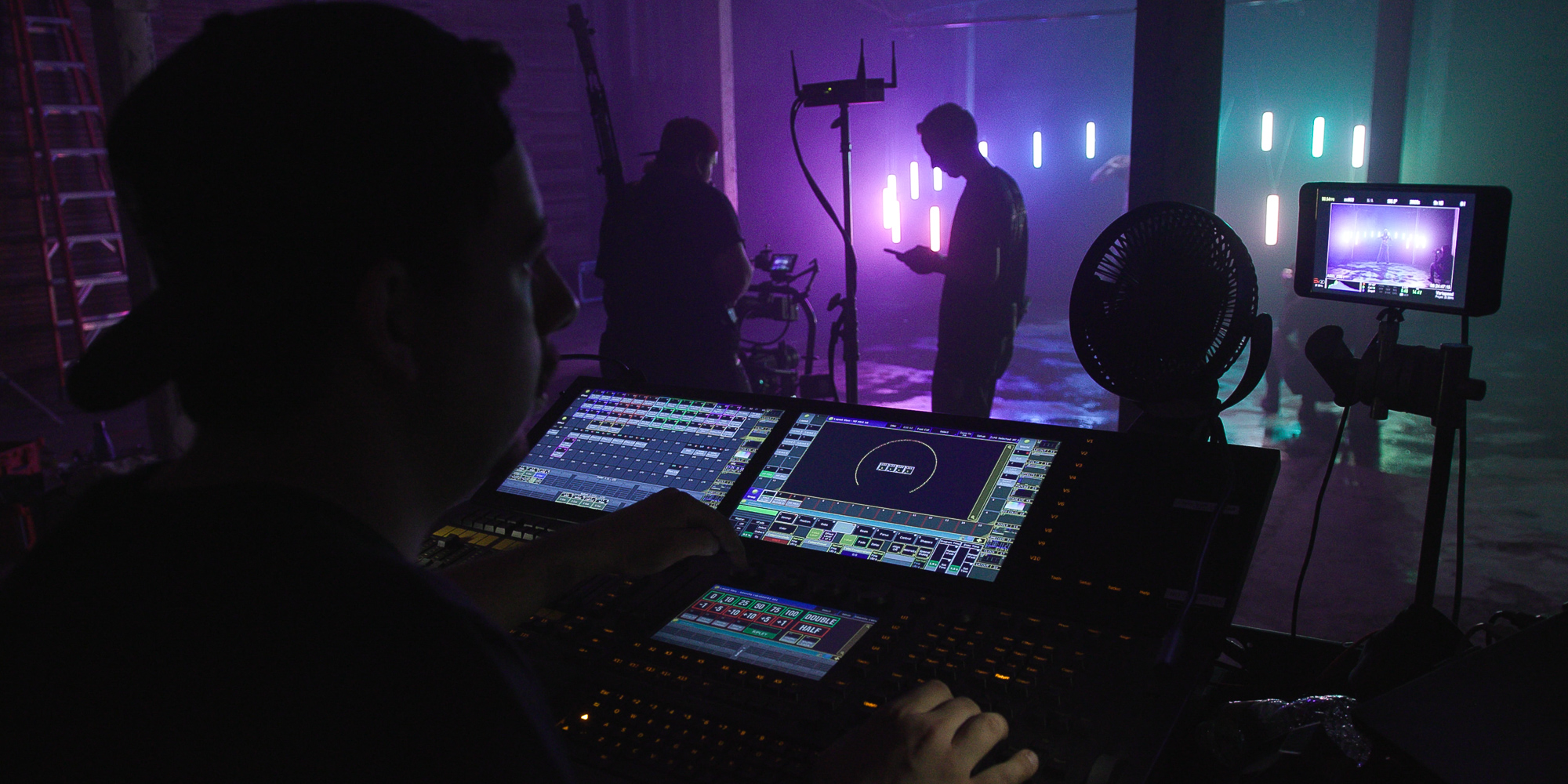 USB-C / DMX adapter MUST be purchased separately.
Convenient mounting
Included with the Aputure MT Pro light, you will find a small tripod on which you can install the unit. Two 1/4″ female mounting threads located in different parts of the housing will allow you to position it vertically or horizontally. The lamp is also equipped with powerful neodymium magnets. Thanks to them, you can easily connect the tube to metal surfaces.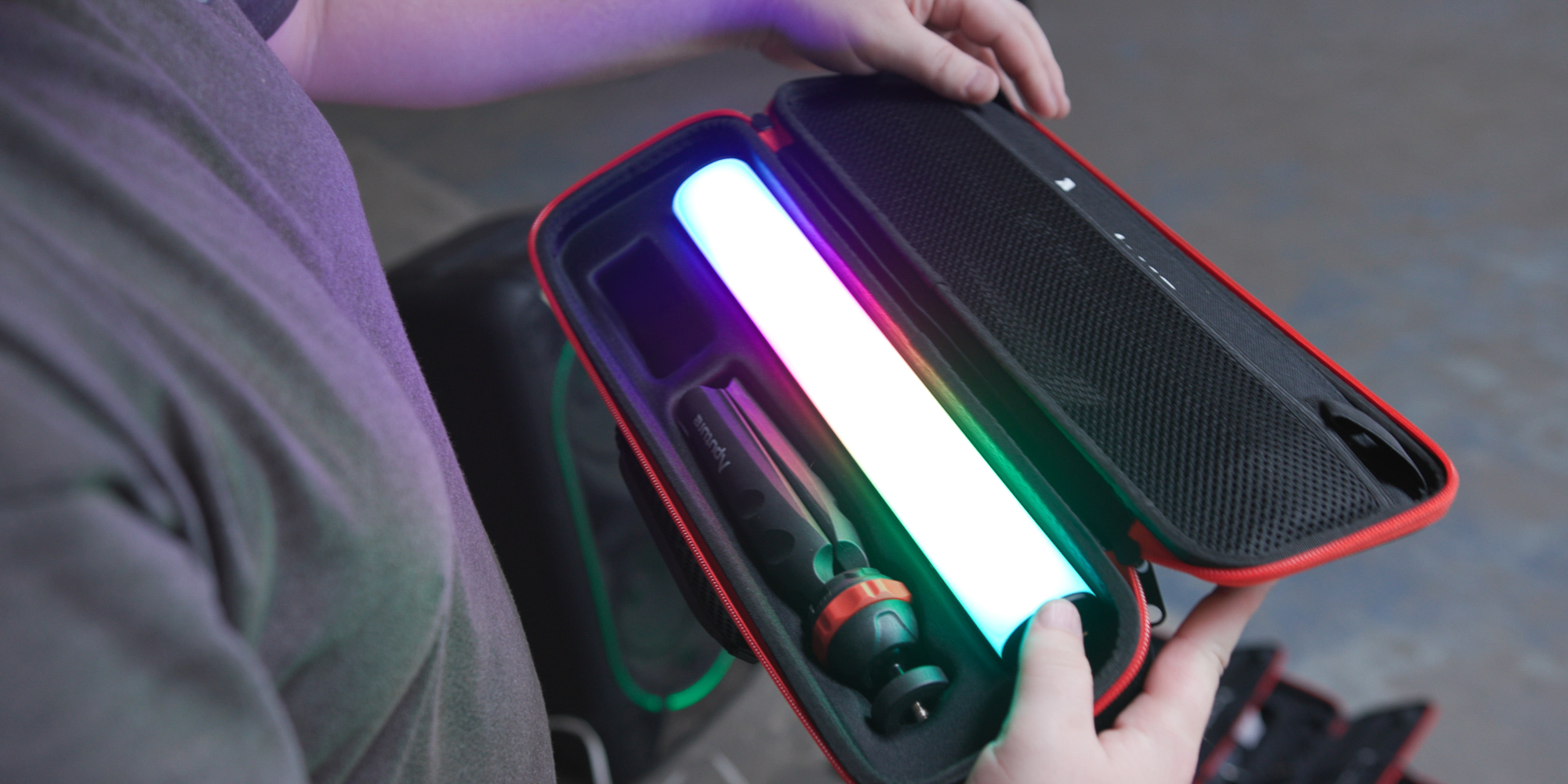 Specification
model: Aputure MT Pro
light colour temperature: 2000 K – 10000 K
CRI: ≥ 95
TLCI: ≥ 98
CQS: ≥ 96
SSI (D56): ≥ 73
SSI (Tungsten): ≥ 84
TM-30 RF: 93
TM-30 RG: 102
output power: 7.5 W
power consumption: 9 W
luminous flux: 770 lm
current capacity: 1 A
voltage: 7 V
power supply: USB-C (5 V / 2 A)
built-in battery: 4,200 mAh (3.7 V; 15.5 Wh)
battery operating time per charge: approx. 120 min (max. power)
charging time: approx. 120 min (5 V / 2 A)
number of sections ("pixel mapping"): 36
allowed operating temperature: – 10°C – 40°C
brightness adjustment: 0 – 100 %
Control:

control panel
Sidus Link application (Bluetooth, Sidus Mesh)
DMX / RDM
LumenRadio CRMX

Remote range:

Bluetooth: max. 80 m
LumenRadio: max. 100 m

Display: OLED
software update capability: via Sidus Link app
cooling: passive cooling system
dimensions: 30 x 4 x 3.5 cm
weight: 391 g
Kit contents
Aputure MT Pro LED lamp
USB-C / USB-A cable
transport bag
mini tripod
grid
photometrics
| CCT | Distance | No modifier | Grid (45°) |
| --- | --- | --- | --- |
| 2000 K | 0.5 m | 289 lx | 257 lx |
| 2000 K | 1 m | 78 lx | 70 lx |
| 2700 K | 0.5 m | 526 lx | 471 lx |
| 2700 K | 1 m | 143 lx | 128 lx |
| 3200 K | 0.5 m | 532 lx | 476 lx |
| 3200 K | 1 m | 144 lx | 129 lx |
| 4300 K | 0.5 m | 548 lx | 490 lx |
| 4300 K | 1 m | 149 lx | 133 lx |
| 5600 K | 0.5 m | 585 lx | 523 lx |
| 5600 K | 1 m | 159 lx | 142 lx |
| 6500 K | 0.5 m | 614 lx | 549 lx |
| 6500 K | 1 m | 167 lx | 149 lx |
| 7500 K | 0.5 m | 577 lx | 515 lx |
| 7500 K | 1 m | 157 lx | 140 lx |
| 1000 K | 0.5 m | 514 lx</td | 460 lx |
| 1000 K | 1 m | 139 lx | 125 lx |
| Red | 0.5 m | 151 lx | 142 lx |
| Red | 1 m | 42 lx | 37 lx |
| Green | 0.5 m | 253 lx | 225 lx |
| Green | 1 m | 70 lx | 61 lx |
| Blue | 0.5 m | 56 lx | 48 lx |
| Blue | 1 m | 18 lx | 12 lx |