Description
The Aputure – V-mount station is a special converter that allows one unit to be powered by two V-mount batteries simultaneously. The device provides DC 48 V and is compatible with lamps with a maximum power of up to 480 W. Lightweight design, compact size, built-in mounting plate, and the use of an ergonomic Velcro strap will make working on a film or photography set convenient and comfortable, regardless of whether there is a traditional power source nearby! Ensure long hours of efficient and safe work with lights powered by 2 V-mount batteries, choosing modern technology from the well-known brand Aputure.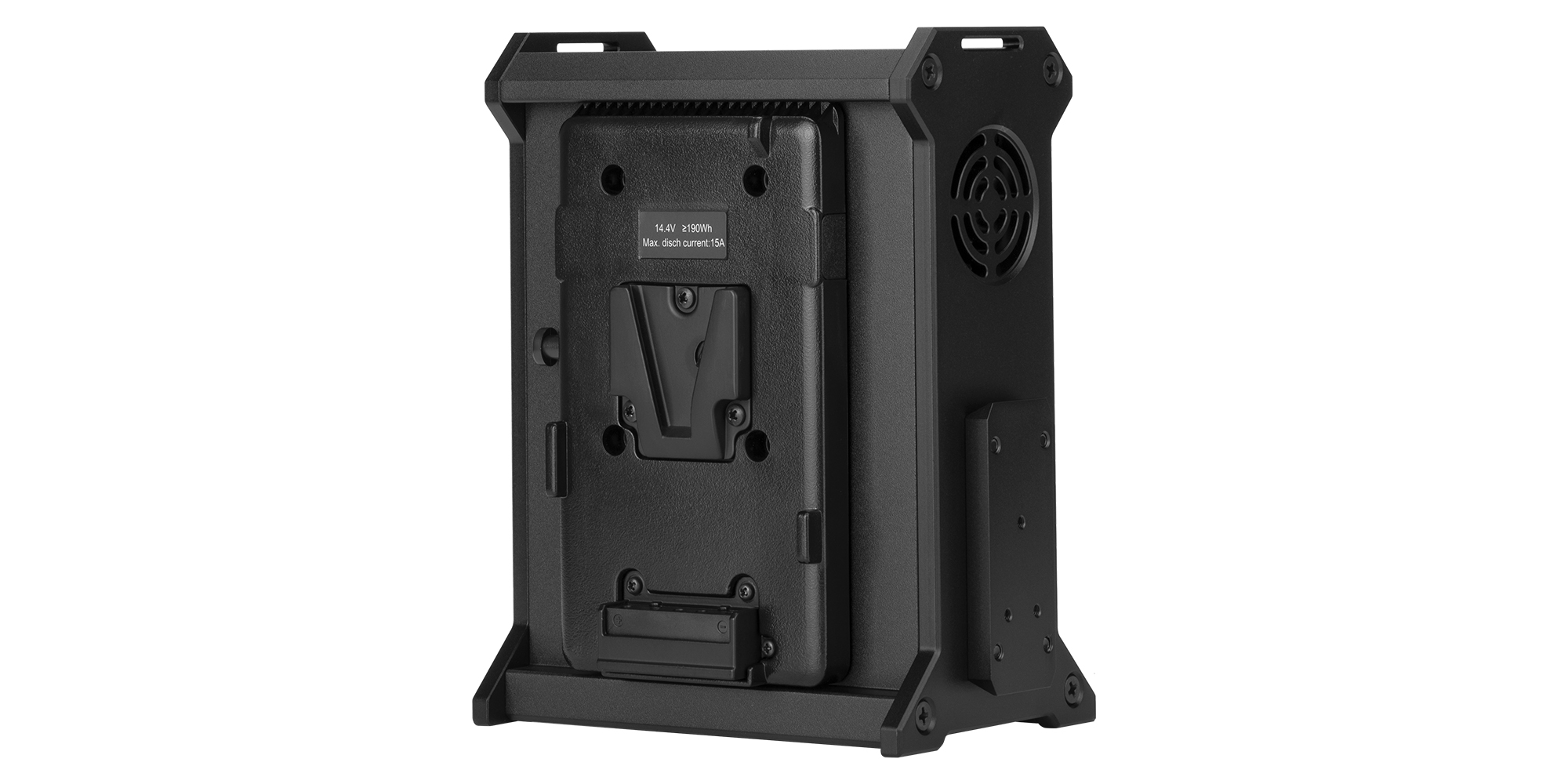 Main Product Features
Power station allowing you to power your devices with 2 V-mount batteries simultaneously
developed for lamps with a maximum output power of up to 480 watts
compatible with Aputure Nova 300C, Amaran 100D, Amaran 200D, and ARRI SkyPanel S60-C lamps, among others
use of a silent fan that starts automatically
built-in mounting plate compatible with Nova P300c lamp and Lightning Clamp
station equipped with an adjustable Velcro strap for convenient transport
Two cables included (XLR 3-pin male / 3-pin female cable and XLR 3-pin male / 4-pin male cable)
Impressive power of 2 V-mount batteries
Aputure – V-mount power station, to which you connect two batteries, can offer an output power of 48 V and 10 A. Such parameters will allow you to easily power the flagship lamp models from Aputure, as well as devices from other manufacturers. The upper power limit is up to 480 watts!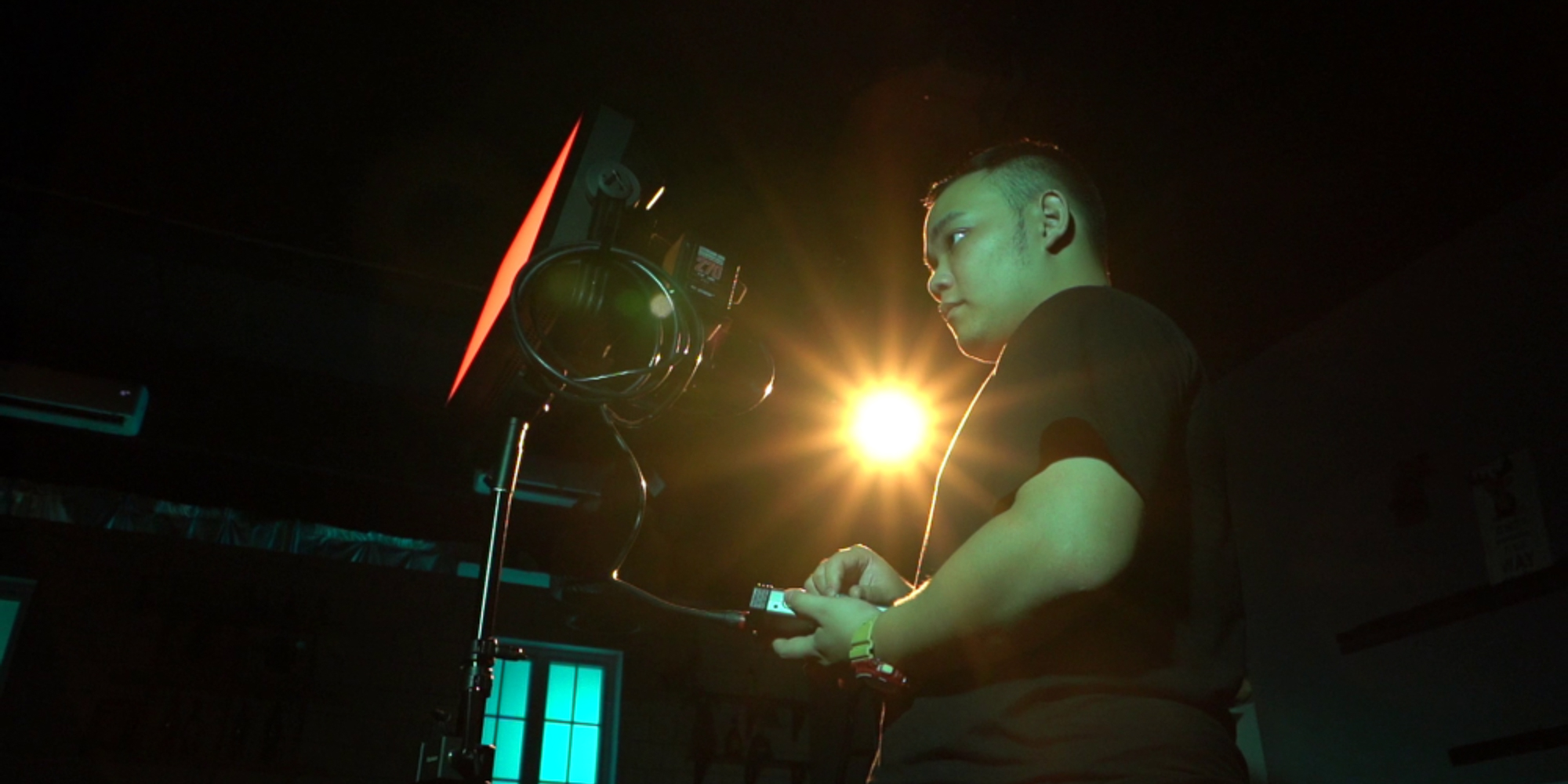 Dependence on sockets
No matter how far the nearest power source is from your flash, the Aputure – V-mount Power Station will let you forget about it for hours! The possibility of using 2 batteries at the same time is even more convenient and comfortable. Velcro adjustable strap allows you to carry the device in a comfortable way, and the quick mount plate will allow for convenient installation on a lamp or tripod.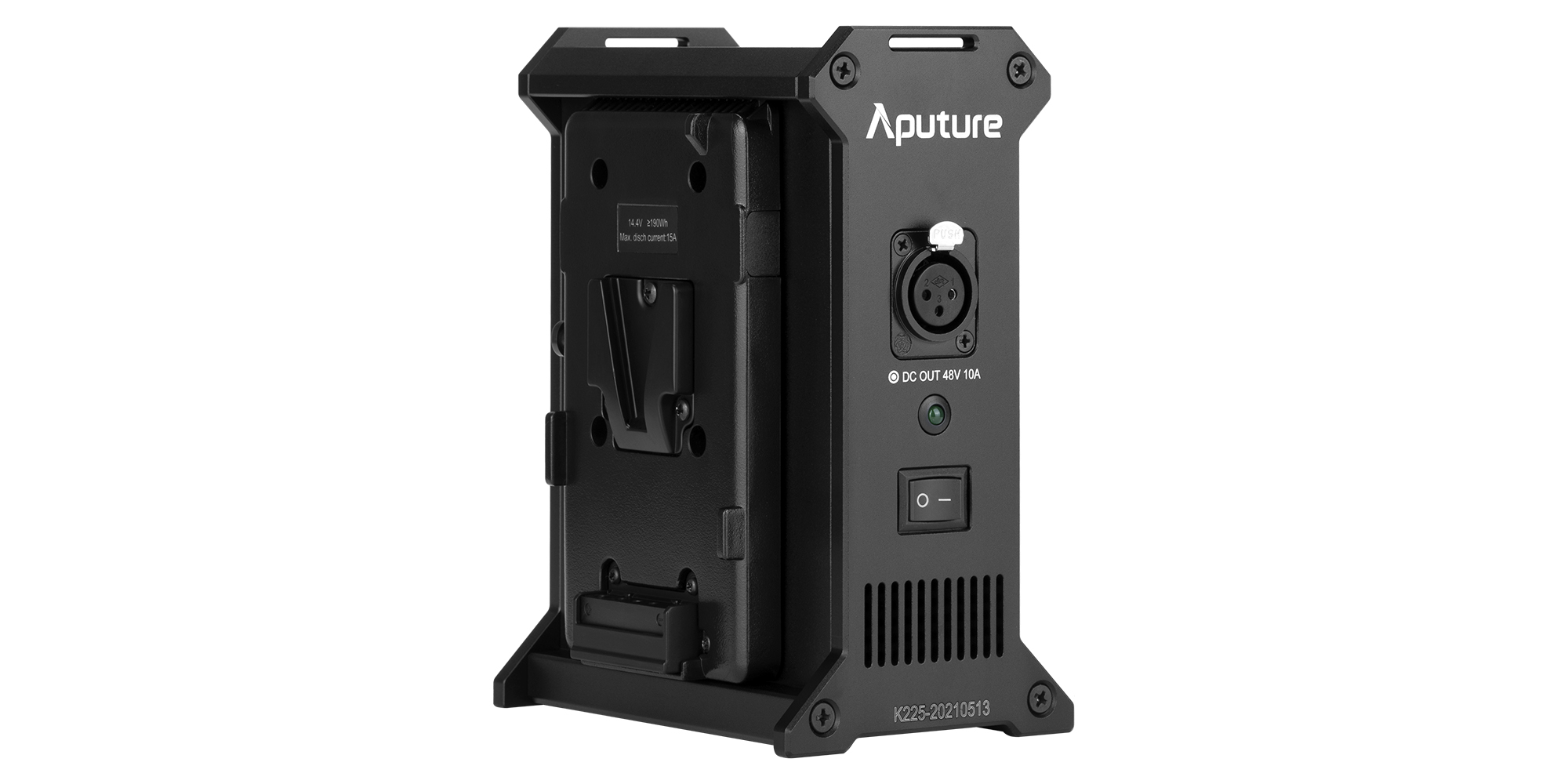 Comfort and convenience of working
The Aputure – V-mount Power Station is equipped with a quick-mount plate compatible with Aputure devices. This means that it can be clipped directly into the back of the Nova P300c lamp housing, keeping your set even more tidy. The quick release plate used also fits the Aputure Lightning Clamp. It allows you to install the Aputure – V-mount power station on any tripod in seconds!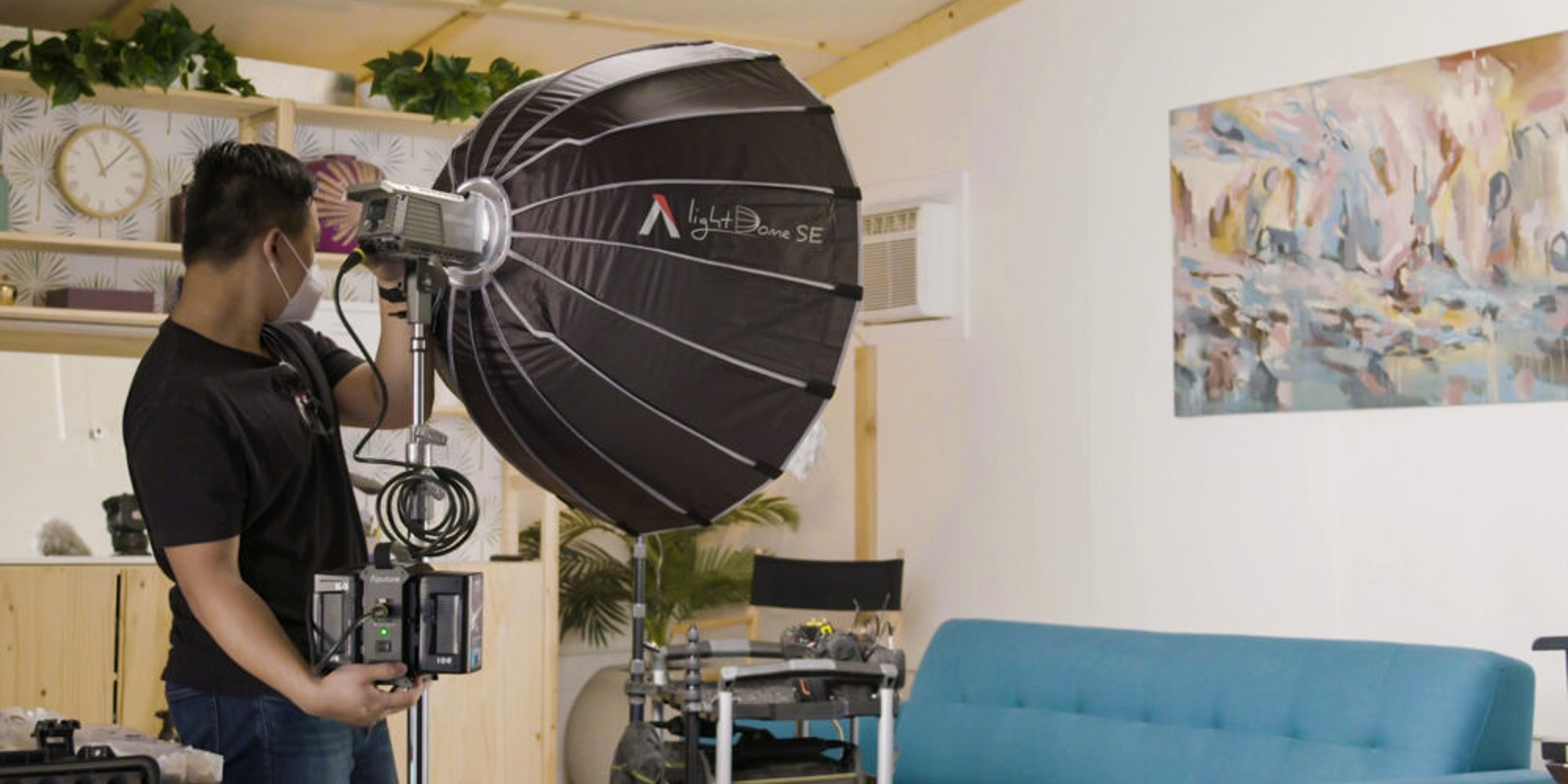 APUTURE LIGHTNING CLAMP IS NOT PART OF THIS PRESENTED KIT.
Very versatile application
Although the Aputure – V-mount power station was designed specifically for Nova series lamps, the manufacturer made sure that it was as universal as possible. The kit includes an adapter with a 4-pin XLR cable. Thanks to it, the power station can be used with many other lamps, including the well-known Amaran series or such huge light sources as ARRI SkyPanel S60-C.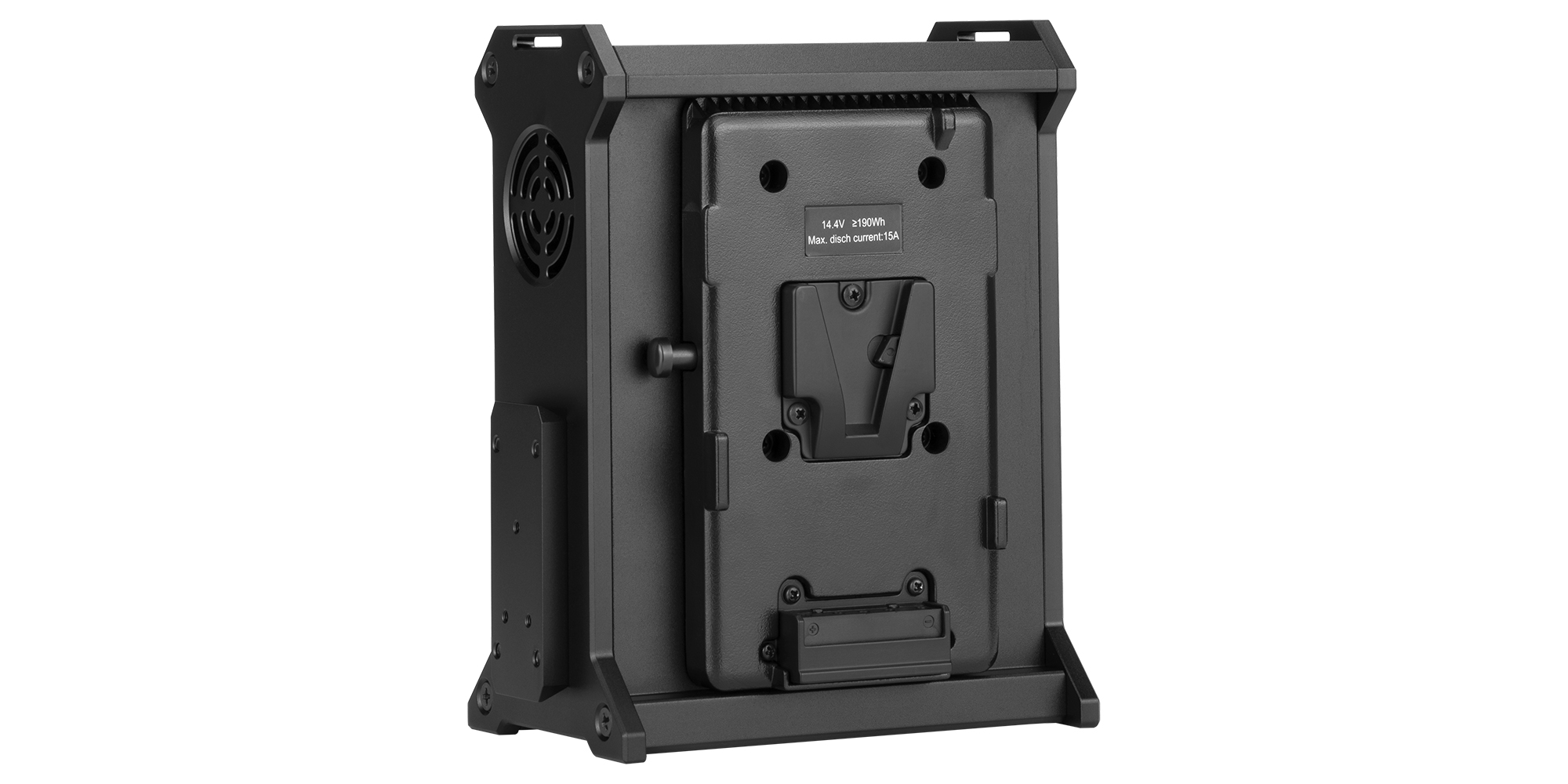 Safety and Protection
In order to provide the device with an optimal temperature during the voltage inversion process, the engineers at Aputure equipped the power station with a cooling system based on a small built-in fan. It is both quiet and very efficient, so the device will not overheat and its sound will not interfere with the work on the set. Aputure – V-mount power station will allow you to use the maximum capacity of your batteries. If the power draw is too high or the charge level too low, the unit will automatically shut down.
Specification
model: Aputure power station – V-mount
input: 14.4V / 14.8V V-Mount
output: 48V / 10A, 480W max
Allowed operating temperature: -10°C – 40°C
dimensions: 175 x 130 x 98 mm
weight: 1.3 kg
Kit contents
Aputure power station – V-mount
Male XLR 3-pin / male 4-pin cable (0.2m)