Description
The Aputure Lantern 90 is a versatile light modifier with a distinctive lantern shape. The softbox is equipped with a universal Bowens mount compatible with hundreds of lights available on the market. It has a diameter of up to 90 cm when unfolded. Thanks to its umbrella-type design, the modifier can be ready to use within seconds. A special cover will allow you to model the light freely and to precisely adjust its angle of incidence to the needs of your frames. The kit does not lack a bag, which will facilitate storage and transport.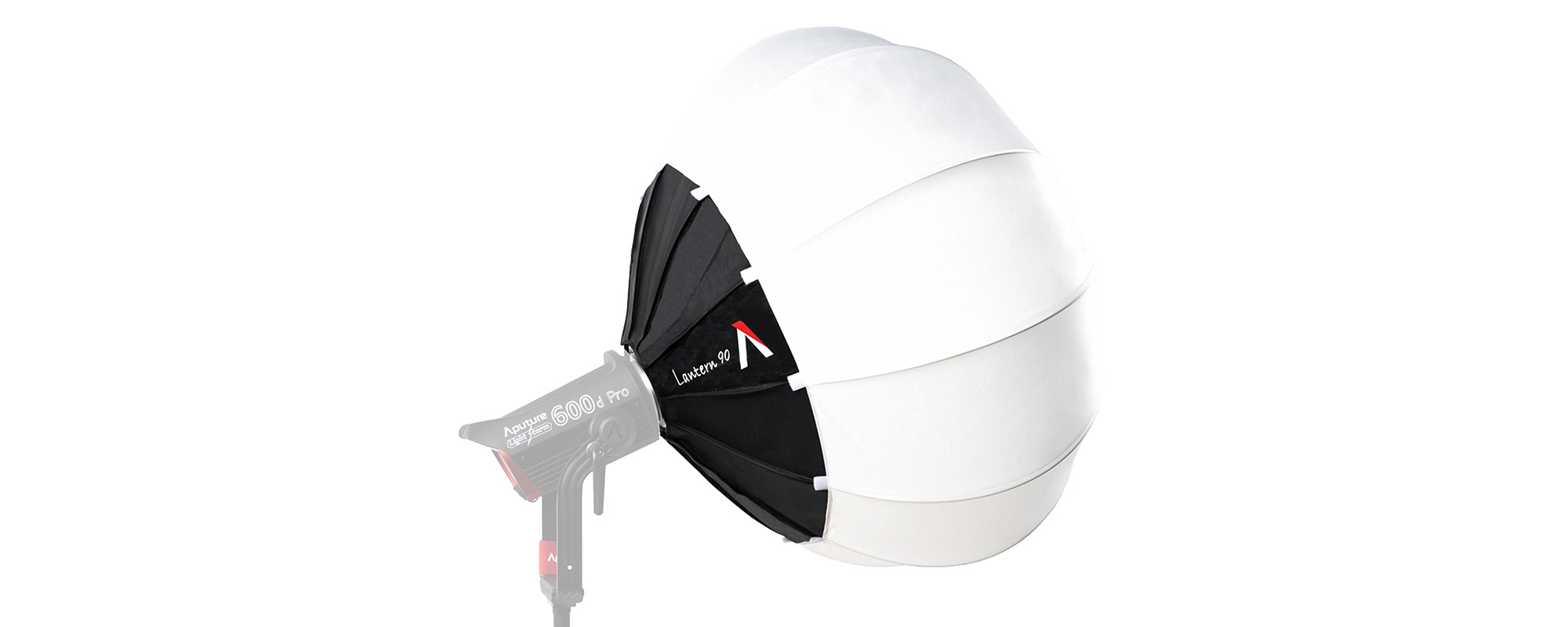 Main product features
spherical softbox with a diameter of 90 cm
unique lantern-like spherical shape
enables soft and pleasing light
universal Bowens mount
uniform distribution of light
uniform light distribution over a range of 270°
light loss on the diffuser is – 1 EV
brace based on 12 strong and flexible wires to ensure optimum diffuser tension
4 sections of the hood allow the light beam to be narrowed to the desired extent
interior of shield finished with silver reflective coating
strong Velcro straps for precise positioning of the visor
the ability to roll up individual sections of the cover allows the canopy to be covered to the desired height
an umbrella-type design for quick folding and unfolding
Perfect dispersion
The unique spherical shape of the Aputure Lantern 90 spherical softbox will give you soft and eye-pleasing light with a 270º radius. The light loss on the diffuser here is – 1 EV. You will successfully use the modifier both in the photographic studio and on a film set.
Precise light control
Included with the Aputure Lantern 90 softbox you will find a special cover that acts as a gate. Its 4 independent sections allow you to precisely model the light beam. Rolling elements made of sturdy material allow you to cover the canopy to the desired height. Strong Velcro fasteners ensure that the individual parts of the softbox remain in place. The inside of the cover is finished with a silver coating, which reflects the light and increases the effectiveness of the modifier.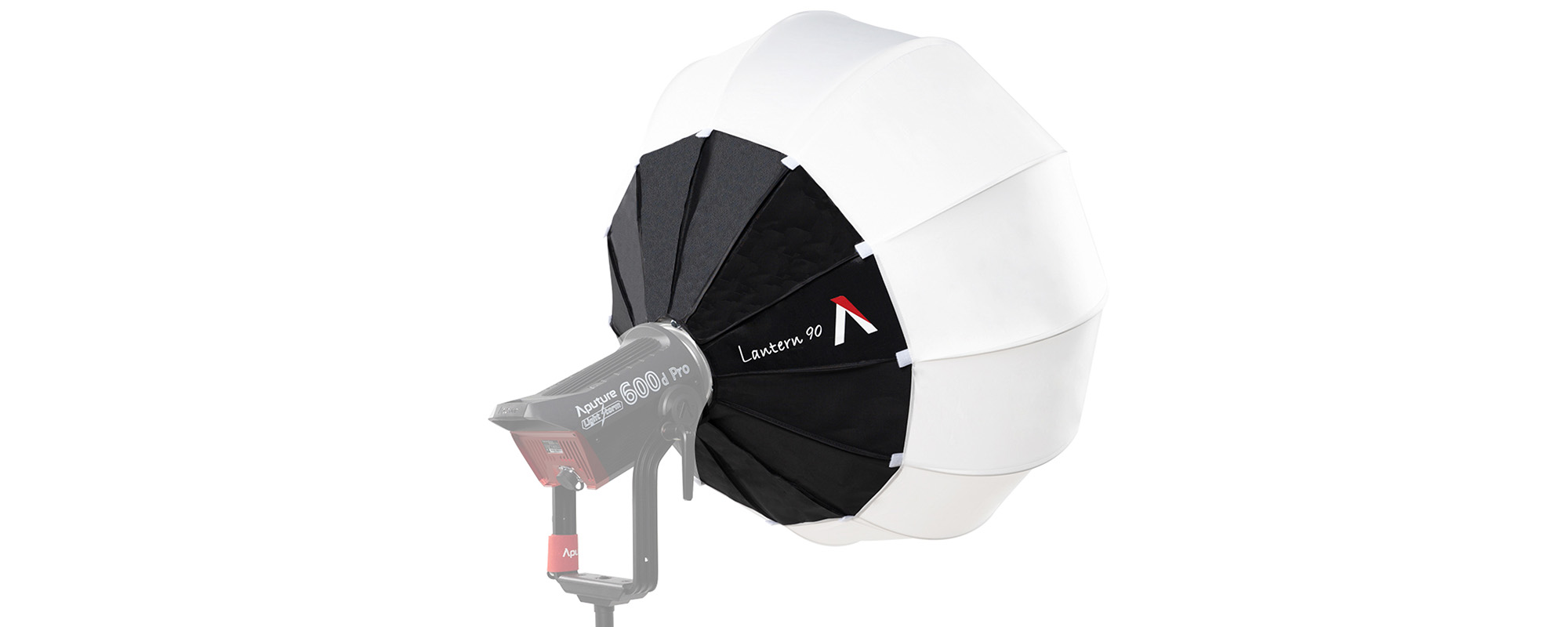 Universal mounting standard
Mounting in the professional Bowens standard ensures wide compatibility of the Aputure Lantern 90 softbox with various models of continuous and flash lights. The accessory is ideal for use with Aputure lights such as the Light Storm LS 120, LS 300 and LS 600, LS 1200, as well as the Amaran COB 60, 100 or 200. The Bowens mount guarantees compatibility with hundreds of different devices.
Top quality workmanship
The modifier is made from high-quality materials that guarantee reliability and long use. The well-thought-out construction based on strong and flexible wires ensures optimum heat dissipation and also gives the structure the required rigidity. With this softbox, you can work outdoors with peace of mind, without worrying about the effects of gusts of wind.
Specification
model: Aputure Lantern 90
type: spherical softbox
mount: Bowens
loss of light on diffuser: – 1 EV
radius of light: 270°
Dimensions:

folded: 90 x 90 x 70 cm
folded: 18 x 18 x 150 cm

weight: 2590 g
Kit contents
brace with Bowens mount
diffuser
shield with Velcro fastening
transport bag