Description
5-pin connector cable Aputure, equipped with 2 male XLR plugs, was created for lighting used on the film sets and photo shoots, but you can successfully connect it to other compatible devices. By choosing a well-known and respected brand, you can be sure that the cable will last for many years and will never let you down. The used XLR connectors are compatible with the popular locking system, which will additionally secure the cable against unexpected unfastening. Original connection cable from Aputure is a guarantee of the highest standards and full compatibility with lamps of the valued manufacturer of lighting equipment in the film industry.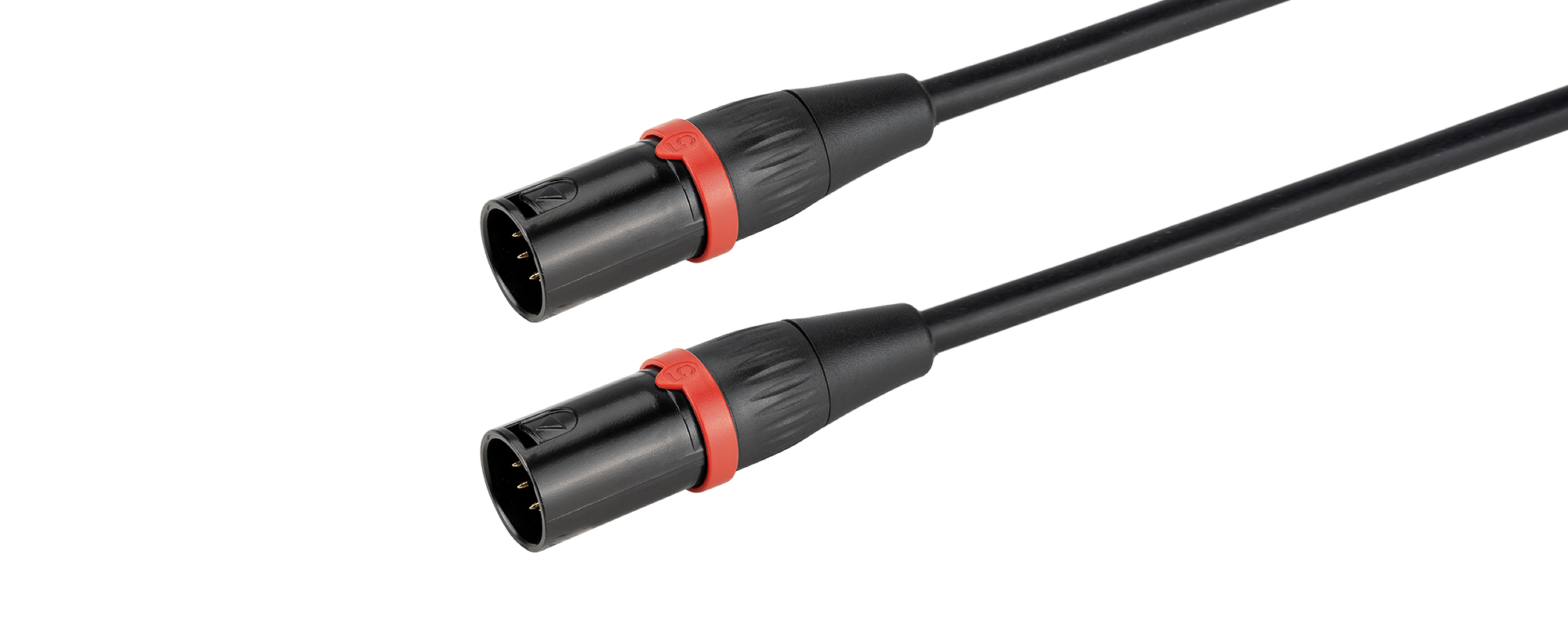 Take care of your comfort
Lost your original cable from Aputure and want to make sure the one you replace it with is compatible with your equipment while meeting high quality standards? The set of cables that came with your lamp is still not enough to get the light into the farthest corners of your set? Or maybe you want more convenient access to the controller for adjusting settings? Choose genuine Aputure XLR – XLR (5 pin) connection cable with 2-year warranty that you can always count on! By choosing an accessory from a reputable lighting manufacturer, you are assured that changing the power cord will not affect the quality of light that creates a unique atmosphere for your videos and photos.
Locking plug
The hole located right at the edge of the socket wasn't there just to help you properly plug in the female plug. It is here that the locking mechanism is hooked in. This solution will prove itself in places where the cable can be unexpectedly disconnected. By choosing the Aputure XLR – XLR (5 pin) connection cable, you can be sure that unwary actors or employees of the film set will not waste your chance for a perfect shot, when they inadvertently mess it up.
Safety and Protection
Even if the cable happens to be unexpectedly unplugged from the device you are turning on, you can rest assured. The plugs of the Aputure XLR – XLR connection cable are designed in such a way that unexpectedly disconnecting a live or loaded lamp will not have any negative effects. However, remember to always turn off your equipment, if possible, before unplugging the cable! After all, this is the basis of all health and safety rules that apply not only on film sets!
Specification
model: Aputure XLR male / XLR male (5 pin)
type: connection cable
connector 1: XLR (5 pin) – male plug
connector 2: XLR (5 pin) – male plug
connector 2: XLR (5 pin) – male plug
connector 2: XLR (5-pin) – male plug
Length: 180 cm
weight: 220 g
colour: black
Compatibility
equipment and cables equipped with XLR socket (5-pin) – female plug
Kit contents
Aputure XLR male / XLR male (5 pin) connection cable