Description
The Saramonic EA2L audio adapter is the perfect way to expand the capabilities of your computer hardware used for audio playback and recording. The adapter will easily connect to a USB type A port, gaining an additional mini Jack (TRS) audio input and output. The adapter will come in handy wherever you lack 3.5 mm audio jacks. This small device with 15 cm long cable is enough to easily connect traditional microphones, headphones or wireless system receivers to USB port!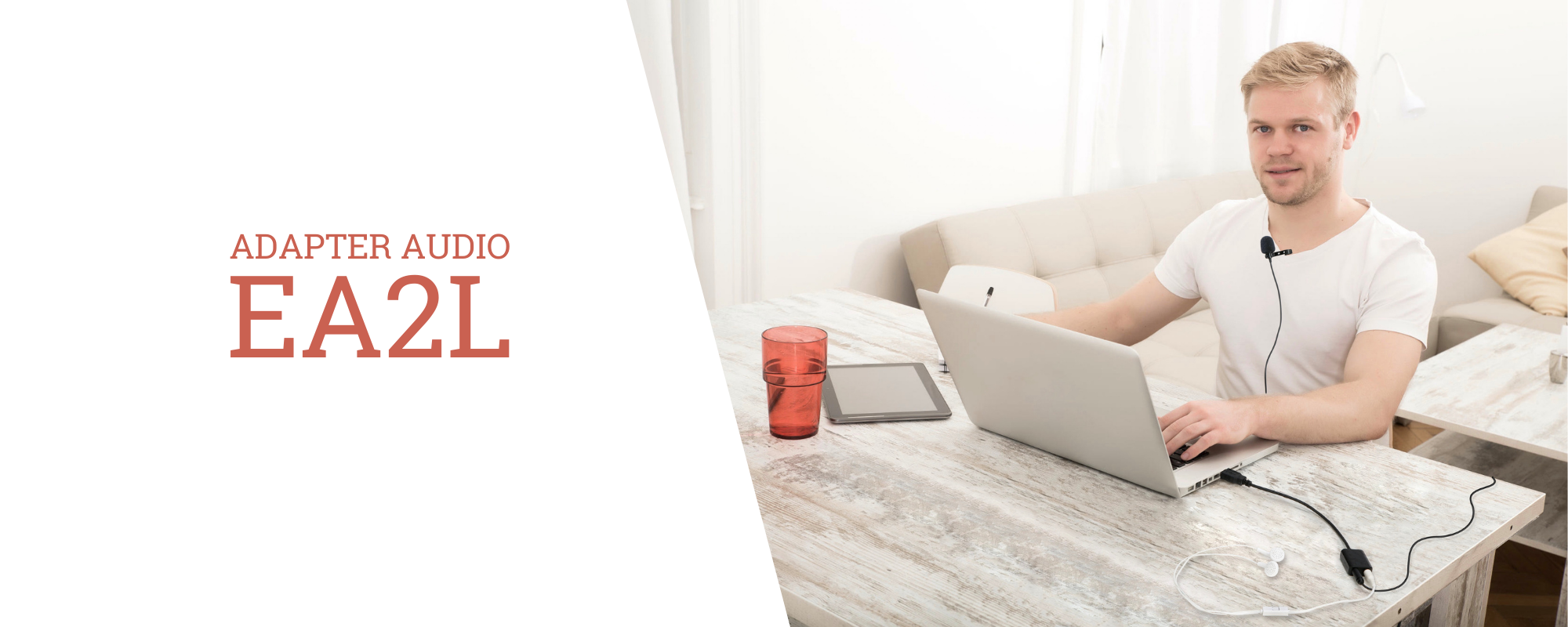 New working possibilities
Lack of mini Jack ports on your laptop limits its capabilities? Do you want to connect headphones and microphone with 3.5 mm plugs to your computer, but you only have USB ports? Or maybe you want to expand your audio recording and playback options? Choose the Saramonic EA2L – 2x mini Jack TRS / USB-A audio adapter and enjoy the convenience and comfort of your work!
2 mini Jack TRS ports
The Saramonic EA2L audio adapter is equipped with 2 mini Jack TRS ports. One of them is an input for connecting traditional headphones to the computer. On the other hand, the output socket allows you to work comfortably with a microphone. The adapter offers high quality audio signal transmission.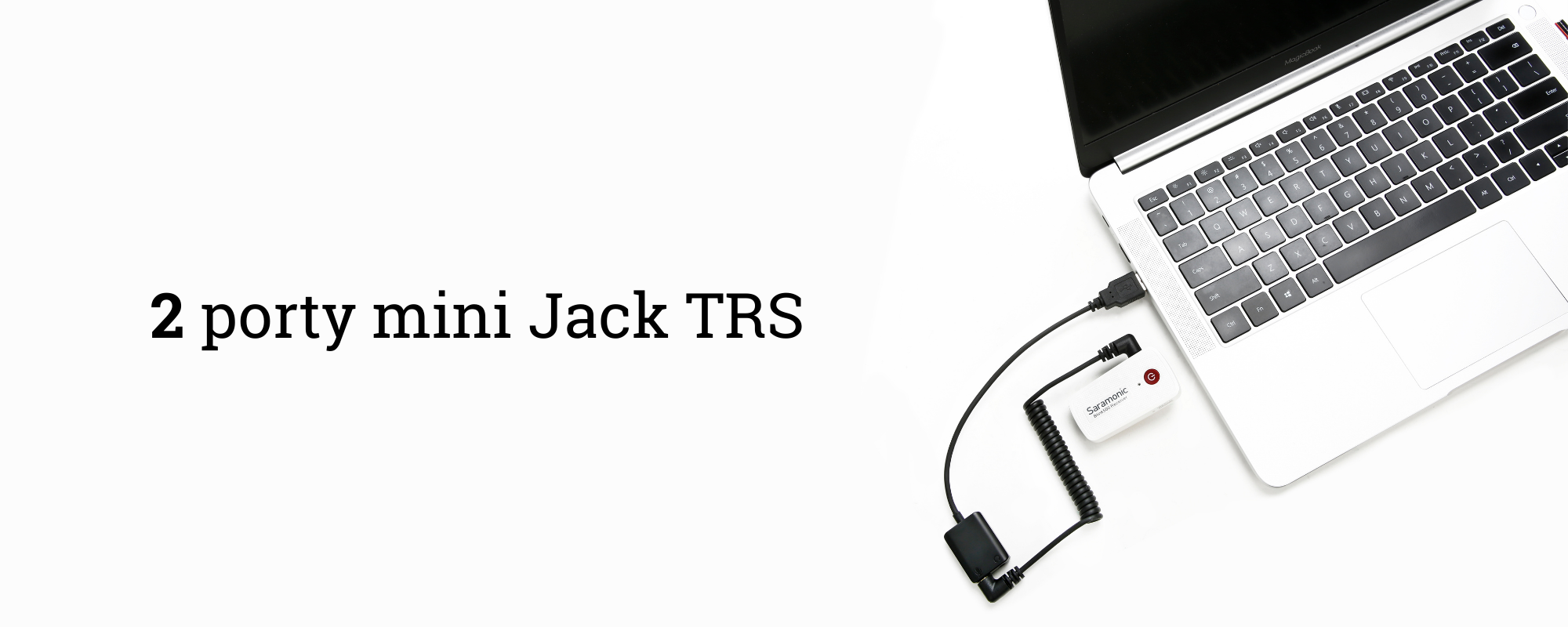 Convenient access to a USB port
Adapters and adapters, which with their dimensions resemble USB flash drives, make it easier for us to work with many devices, but sometimes they block access to the neighboring USB ports on the computer. In the case of the Saramonic EA2L model, every detail has been taken care of. The use of a 15cm long cable allows you to comfortably plug the adapter into a USB port, without blocking other USB ports!
Compatibility
computers equipped with a USB type A port
microphones, headphones and receivers equipped with a 3.5 mm TRS mini jack
Specification
model: Saramonic EA2L
port: USB type A
Audio output: 1 x mini Jack 3.5 mm (TRS)
Port: USB type A
Audio input: 1 x mini Jack 3.5 mm (TRS)
cable length: 15 cm
weight: 23 g
Kit contents
Saramonic EA2L audio adapter – 2x mini Jack TRS / USB-A
Audio adapter