Description
The Commlite CM-EF-EOSR ARC is an innovative bayonet adapter equipped with a special function ring, which allows you to control one of the variable exposure parameters. With the device, you can easily install any Canon EF mount lens on camera bodies that support the Canon RF mount standard (including: Canon EOS R, Canon EOS RP, Canon EOS Ra, Canon EOS R5, Canon EOS R6 and Canon EOS R3). The adapter features a state-of-the-art electronic circuitry ensuring two-way communication between the camera and lens. The device supports glass with image stabilisation and autofocus systems, and allows EXIF data transfer.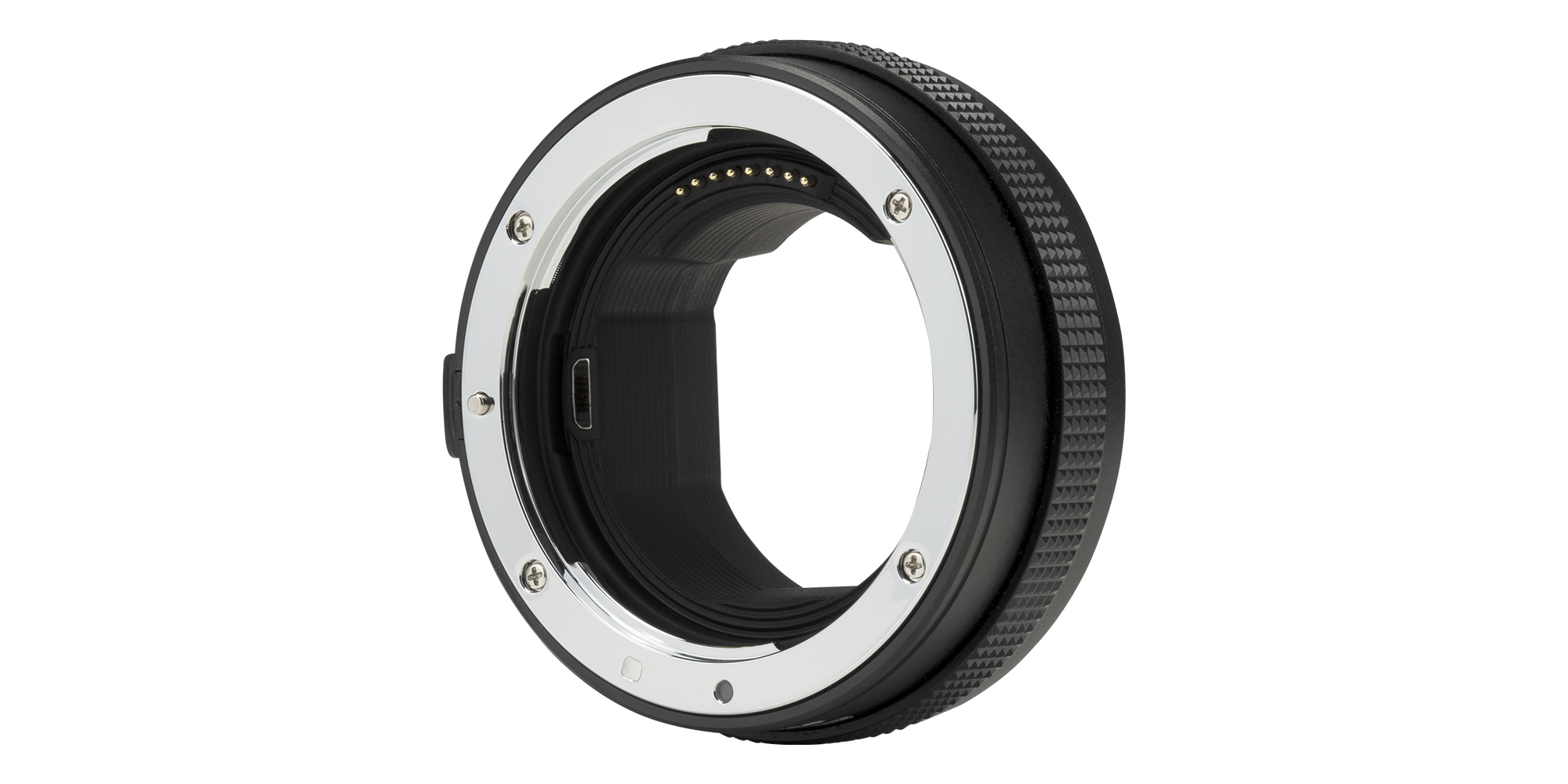 Main Product Features
fast mount of Canon EF / EF-S lenses on cameras equipped with Canon RF bayonet
ergonomic function ring for improved camera operation
Function ring allows you to use the lens with your camera
the ring allows you to control one of the variable exposure parameters (shutter speed, aperture value, ISO sensitivity or EV compensation)
full AF system support (autofocus)
transmission of EXIF data from lens to camera
support for IS (image stabilisation)
sturdy body made of lightweight aluminium alloy
gold-plated contacts for better electrical conductivity
update the software with the help of the software cable
Convenient and fast installation
The Commlite CM-EF-EOSR ARC bayonet adapter allows you to conveniently connect lenses and cameras that offer different mounting standards. You no longer have to replace all your lenses when you decide to buy a new body! Simply attach the adapter to the bayonet of your Canon RF compatible body, then snap in your chosen Canon EF or EF-S lens. The entire installation process is quick, intuitive and requires no additional accessories.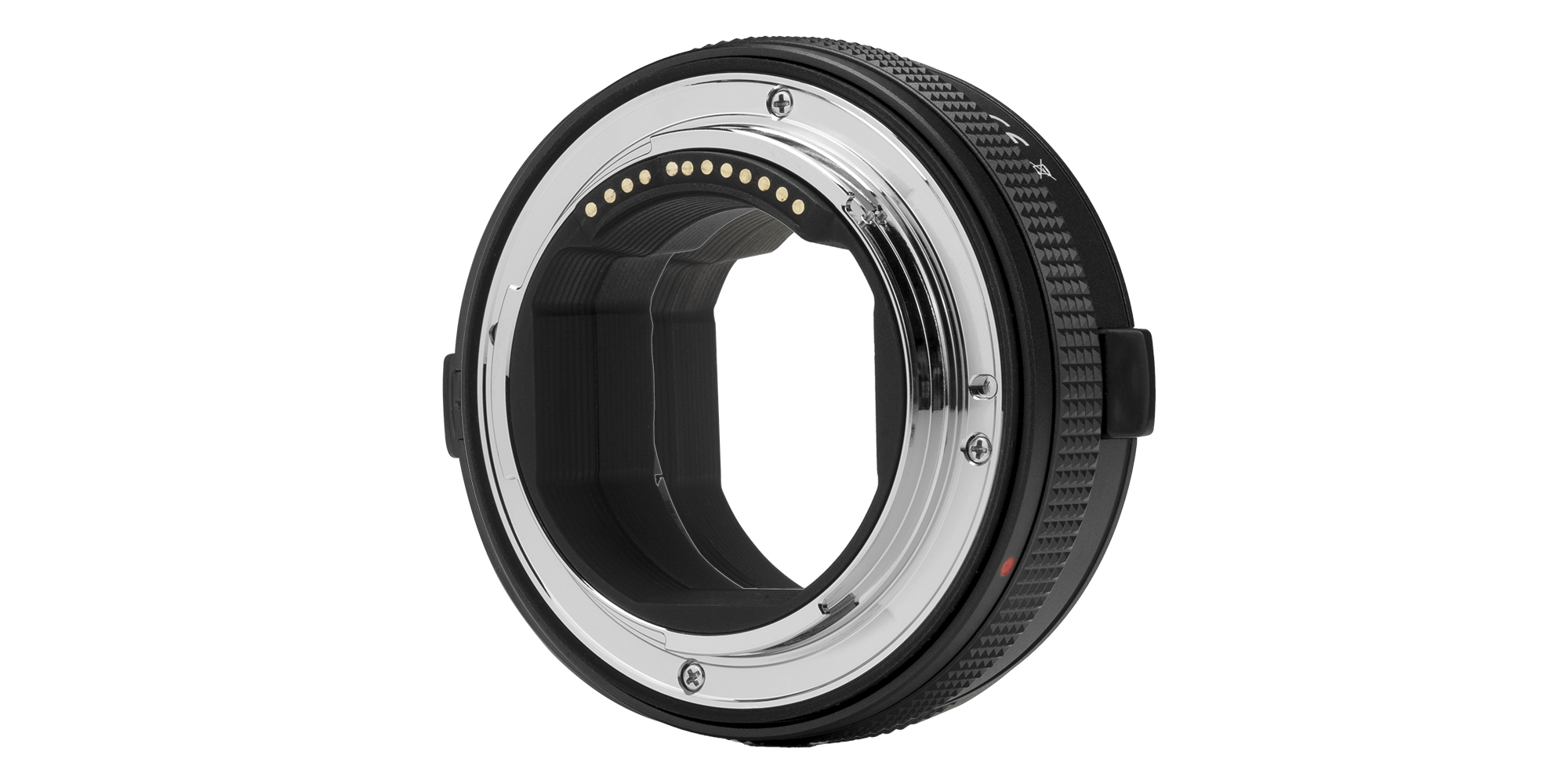 Innovative function ring
Working with the Commlite CM-EF-EOSR ARC bayonet adapter does not only mean new possibilities for connecting different cameras and lenses. It features an ergonomic function ring that allows you to assign variable exposure parameters: shutter speed, aperture, ISO or EV compensation. This makes shooting even easier and more comfortable. You will be able to make the necessary adjustments with just one finger movement, without having to look at the screen!
Transferring EXIF data
Photos taken with a digital camera are not just images, but also EXIF data, which contains information about all the settings used when taking a photo (such as aperture value or focal length). This allows you to develop your skills and easily compare your results with different exposure parameters, without having to take notes. By using the Commlite CM-EF-EOSR ARC bayonet adaptor, you can be sure that all lens setting information will be transferred to your camera. This data will help you to better catalogue your photographs, reproduce specific parameters on subsequent shoots and learn from any mistakes.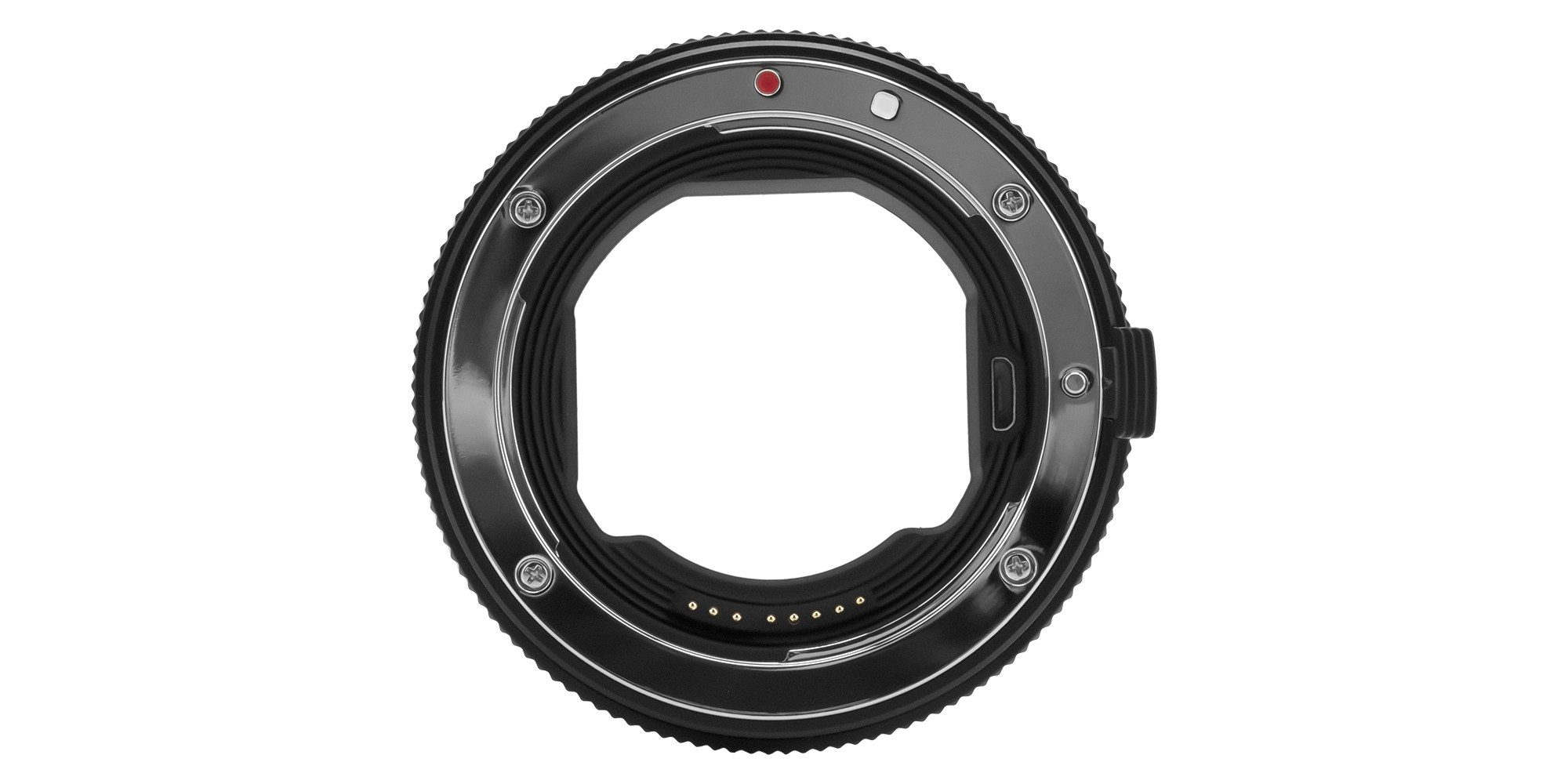 Stabilization at the highest level
Modern lenses often offer built-in gyro systems that optimise the level of stabilisation during video and stills shooting. The Commlite CM-EF-EOSR ARC adaptor allows you to benefit from this innovation when Canon EF / EF-S bayonet glass is attached to a RF bayonet camera. This will provide greater comfort when shooting stills or video without a tripod, in poor lighting conditions or on the move.
Compatible with autofocus systems
The Commlite CM-EF-EOSR ARC – Canon EF / Canon RF bayonet adapter with function ring is compatible with autofocus (AF) systems, which enable the automatic identification of focus points in photographs. The use of gold-plated contacts ensures better electrical conductivity, which results in faster response times for even faster performance. So you can be sure not to miss any important shot!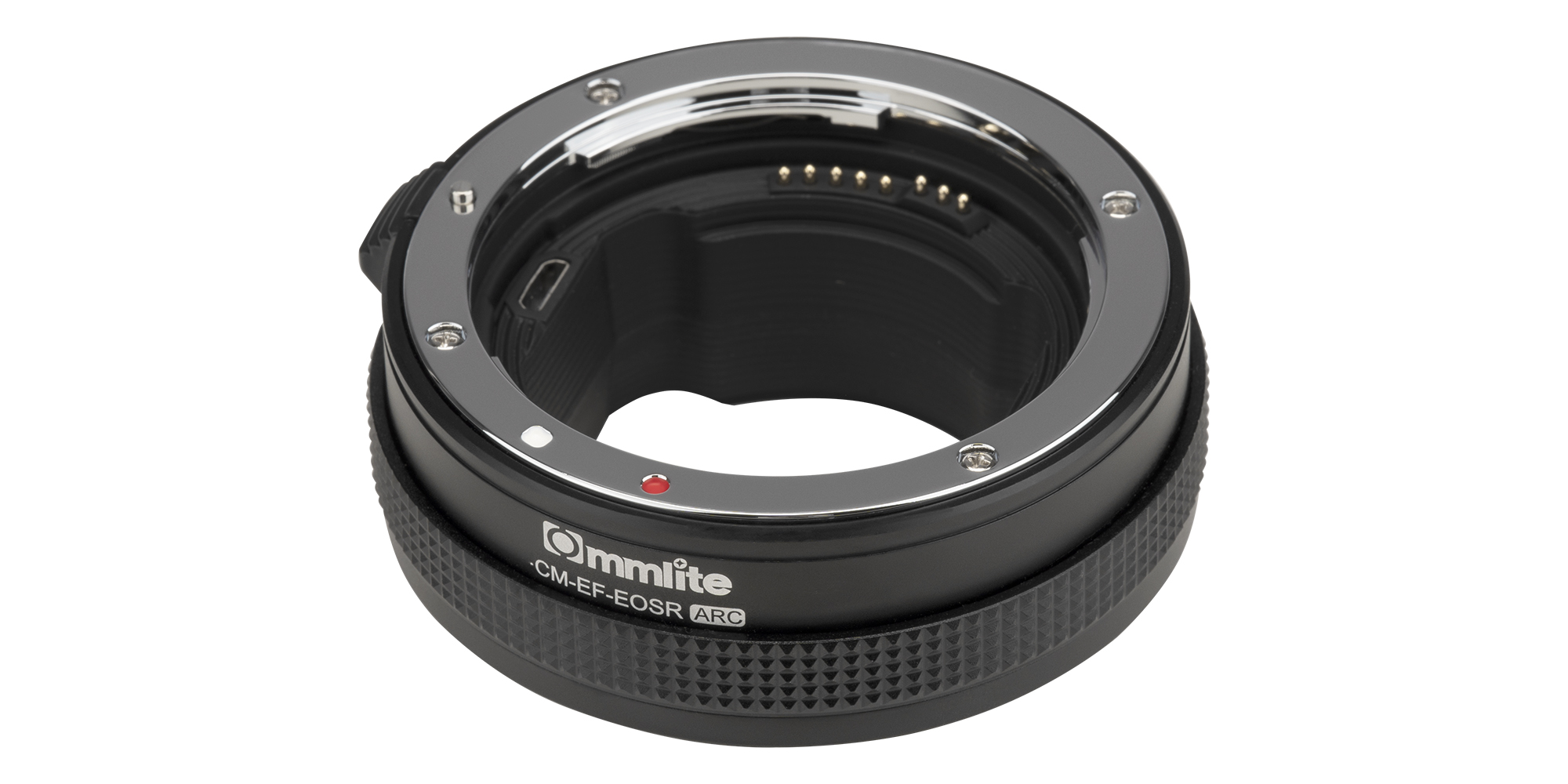 Made to last
The Commlite CM-EF-EOSR ARC – Canon EF / Canon RF bayonet adapter weighs just 105 grams. Thanks to its light weight, you won't even feel that you're using an extra accessory with your camera! The manufacturer has also taken care to ensure that the function ring is properly shaped and perfectly adapted to the bayonets. A micro USB port has also been installed on the housing of the device. It will allow you to update the software of the adapter when new supported lenses and cameras appear on the market.
Specification
Model: Commlite CM-EF-EOSR ARC
Material: aluminium alloy
Camera bag (back): Canon EOS R / RF
Lens bay (front): Canon EF / EF-S
External camera mount diameter: 67 mm
External diameter of lens mount: 65 mm
Length: 32 mm
Weight: 105 g (without lens cap)
Compatibility
canon RF mount equipped cameras (including: Canon EOS R, Canon EOS RP, Canon EOS Ra, Canon EOS R5, Canon EOS R6, Canon EOS R3)
lenses equipped with Canon EF / EF-S bayonet
Kit contents
bayonet adaptor
lens adapter
decal for the front of the adapter