Description
The Newell RF-405 Beauty Dish is a unique light modifier that will be ideal for fashion, glamour and beauty shoots. It will also be a great choice for photographers specialising in portraits. The unique reflector-shaped canopy allows for stronger shadows and greater contrast. When using a strong light source, you will highlight facial features or material textures even better thanks to the silver reflective surface. The Beauty Dish is compatible with the Bowens mounting system, which is popular in the film and photography industry. The modifier offers a diameter of 40.5 cm and weighs just 505 grams.
Main product features
Beauty Dish type canopy with distinctive reflector shape
The diameter of the canopy is 40.5 cm
a great choice for portrait, fashion, glamour and beauty shoots
enables stronger shadows and greater contrast
enables you to soften the transition between shadows and light
Sturdy construction made of lightweight aluminium
weighs just 505 grams
internal reflective surface in silver
Bowens system mount
compatible with Newell diffuser DF-405 (to be purchased separately)
Portraits, fashion and beauty sessions
The Newell RF-405 Beauty Dish allows you to achieve effects that no other modifier can give you! The canopy provides a distinctive contrasting light that is great for fashion, glamour, beauty and portrait sessions. The silver interior of the Beauty Dish increases the range of light cast, which gains more focus. Stronger shadows and natural-looking reflections in your subjects' eyes will make your photos stand out from the crowd!
Universal mounting standard
The Newell RF-405 Beauty Dish is equipped with the popular Bowens mount. It ensures wide compatibility of the modifier with various types of lamps used in photography and film. You will be able to successfully combine the device with lights from various manufacturers without wasting time on complicated assembly.
Lightweight and solid construction
Do you want to change modifiers quickly and conveniently when working in the studio? Or do you work outdoors and want the set of accessories you use to be as light as possible? Choose the Newell RF-405 Beauty Dish, which weighs only half a kilo! The modifier is made of strong yet lightweight aluminium, which will ensure comfortable use for years to come.
Compatible diffuser
Want intense light to be more evenly distributed? Reach for the Newell DF-405 diffuser for the Beauty Dish RF-405 to soften it accordingly. This kit will give you even more interesting effects that you won't be able to achieve with any other modifiers. If your facial features or the texture of your materials have been over-emphasised with the Beauty Dish modifier, the diffuser will help to achieve a softer specificity of the image plasticity.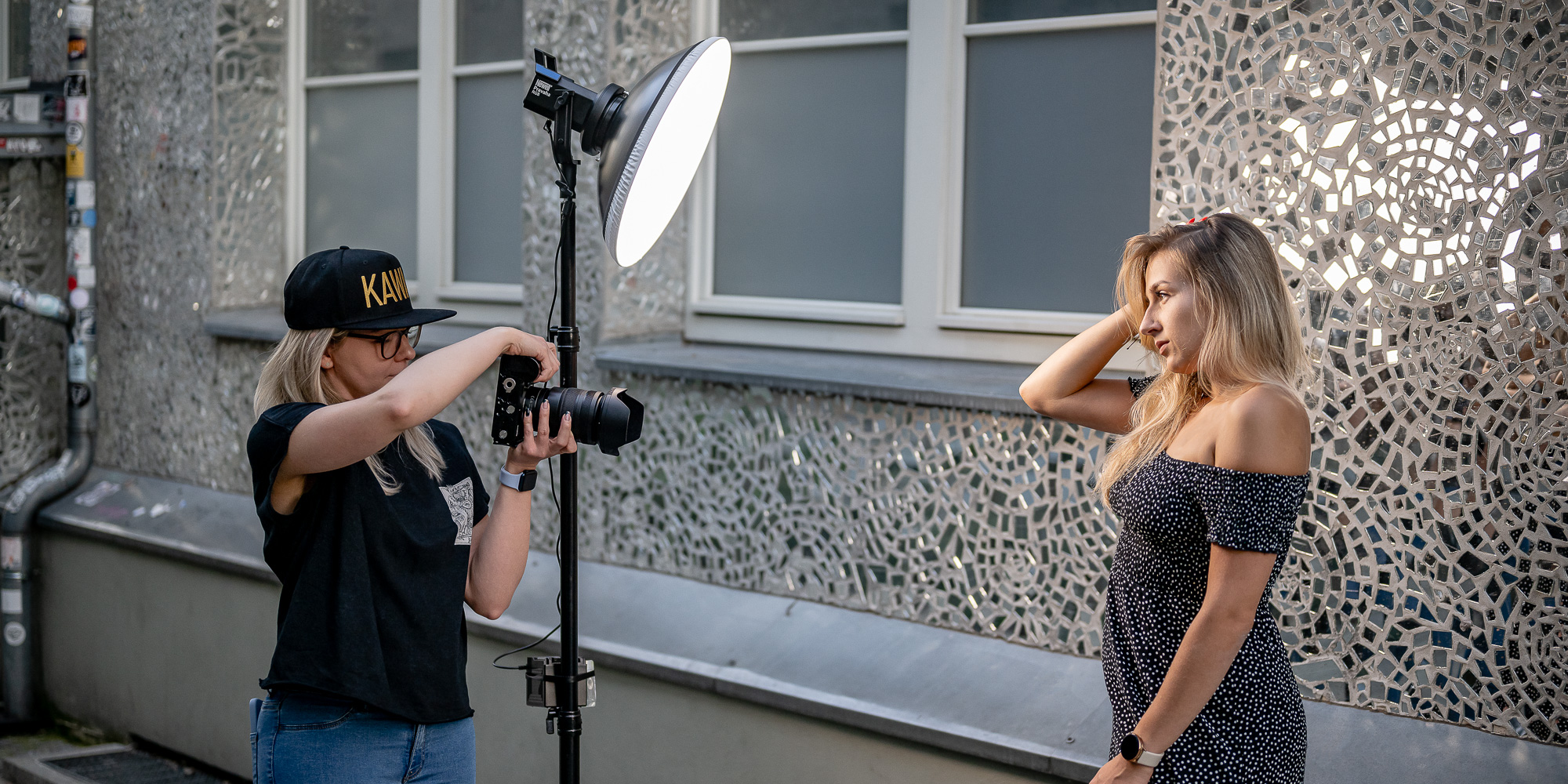 NEWELL Diffuser DF-405 IS NOT PART OF THE KIT and MUST BE PURCHASED PERSONALLY.
40 month warranty
Bet on quality and experience. Newell is a brand that has been in business since 2009, specialising in the manufacture of equipment and accessories used in the film and photography industry. Each product comes with a 40-month guarantee. By choosing the Newell RF-405 Beauty Dish gates, you are assured of the right support if you have any doubts about the modifier's operation!
Specification
model: Beauty Dish Newell RF-405
colour: silver
mount: Bowens
diameter: 405 mm
dimensions: Ø40.5 x 13.5 cm
weight: 505 mm
weight: 505 g
Set contents
Beauty Dish Newell RF-405 – silver

LAMP AND STAGE SHOWN IN THE PHOTOS ARE NOT PART OF THE SET!