Description
The Camrock CP-510 is a lightweight and handy tripod designed for vloggers, youtubers and amateur photographers. The device weighs just 580 grams and when folded, its length is just over 40 centimeters. With these parameters, you can take it on every trip, without losing too much space in your backpack or bag. In the set you will also find a practical bag, which you can throw over your shoulder if necessary. The tripod is equipped with an ergonomic 3D head with a level. It allows you to quickly and conveniently set the right frame. The extendable central column also allows you to adjust the tripod's height without having to adjust all of its legs. Thanks to the included quick disconnect device, you will be able to remove your camera from the tripod in just a second! Along with the Camrock CP-510 tripod, you will also receive a GoPro mounting adapter and a smartphone holder. These accessories will make your handy vlogger kit even more versatile!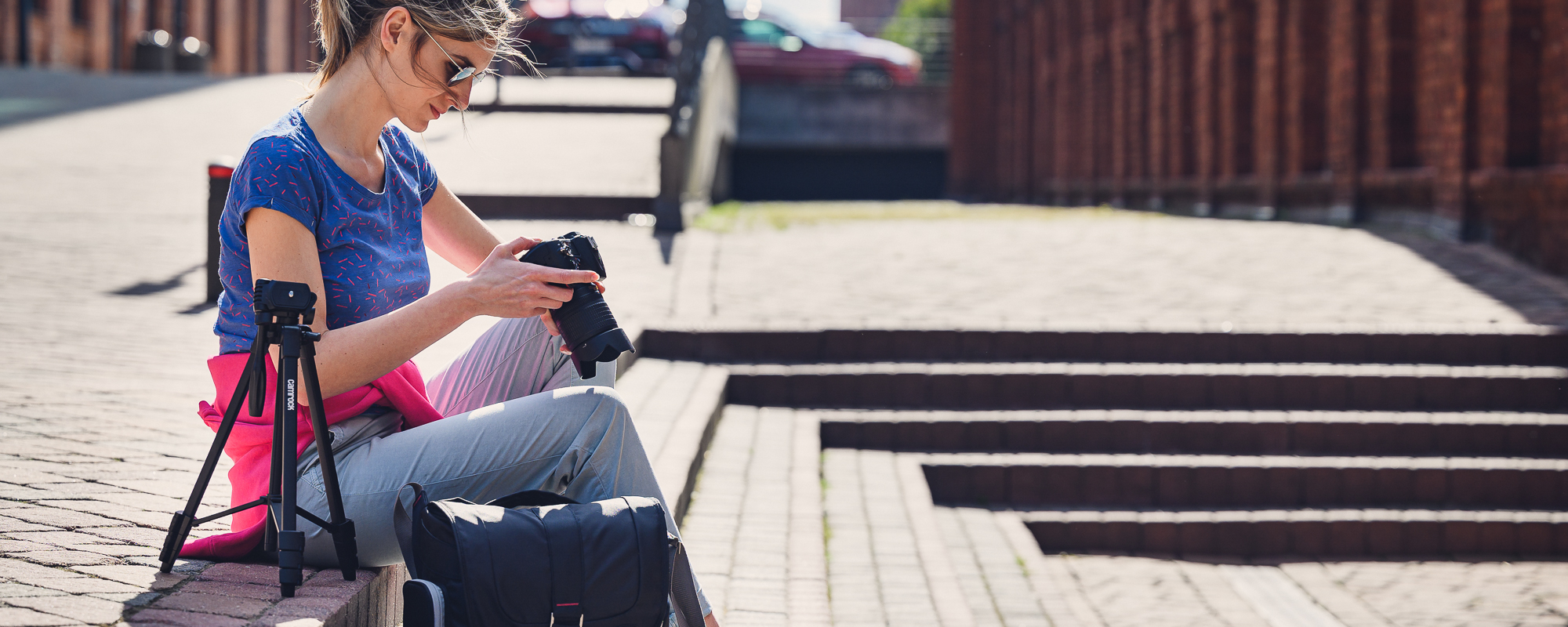 Main Product Features
high stability and strength
Easy to use 3D head
Built-in spirit level
Built-in spirit level
built-in spirit level
quick-coupler for instant camera or camcorder installation
extendable column
Extendable central column
Built-in leveling device
Fast release for instant camera or camcorder installation
4-section snap-lock legs
Slide-out center column
anti-skid feet
compatible with cameras with 1/4-inch tripod thread, sports cameras with GoPro mounts, and smartphones that are 60 to 98 mm wide
The essential tool of a vlogger
While creating videos on YouTube we don't always have time to precisely position the frames. Thanks to 3D head equipped with Camrock CP-510 tripod it will take only few seconds to prepare a proper shot. Comfortable handle will also allow you to make a simple panorama or stitching. If you like handheld shots during your work, you will surely appreciate the quick release plate which is compatible with popular 1/4 inch diameter mounts. It will allow you to install and remove the camera or camcorder on the tripod in no time, depending on your needs.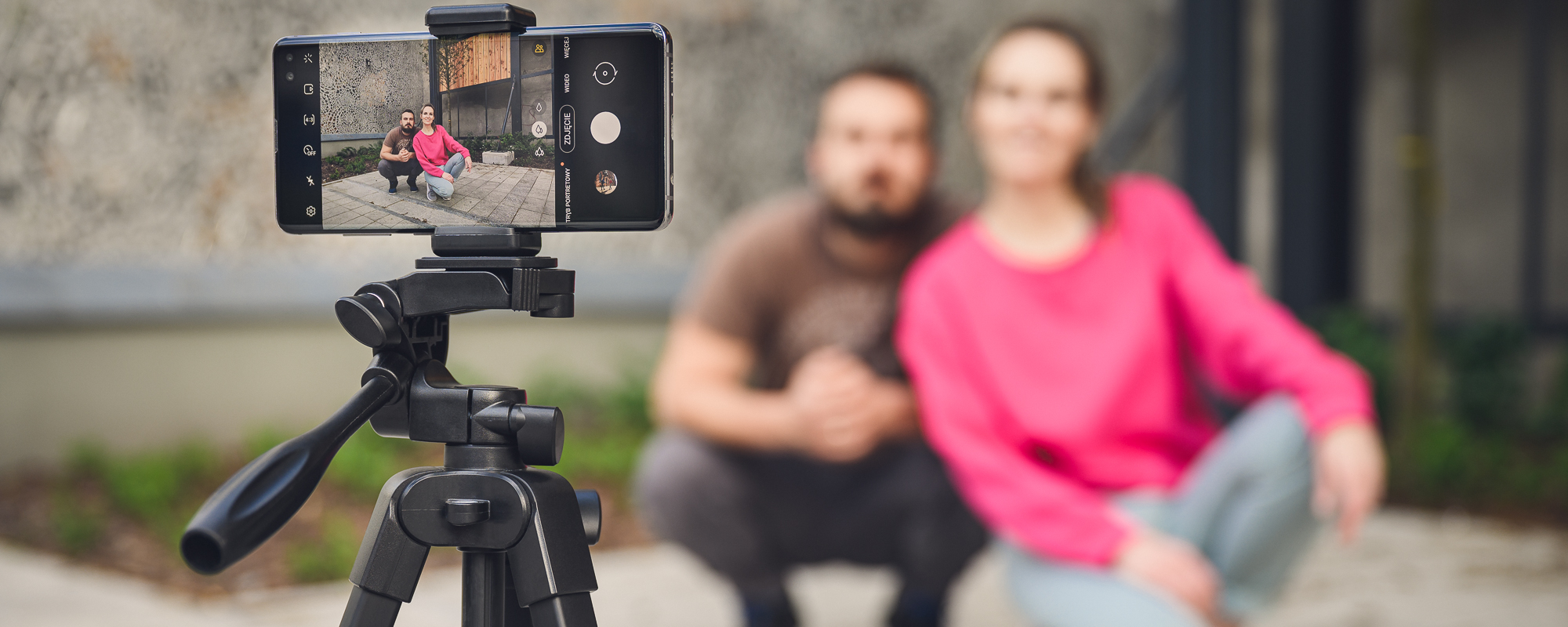 Ideal for cameras, sports cameras and smartphones
Are you looking for a universal tripod that will allow you to work quickly and comfortably not only with cameras, but also with smartphones and sports cameras? Camrock CP-510 was made just for you! The tripod comes with the right accessories to expand its capabilities. In addition to a quick mount plate with 1/4″ male tripod mount to which you can connect most popular mirrorless cameras, you will also find a mounting adapter for GoPro compatible sports cameras and an adjustable phone holder in the box. With these accessories, no unexpected situation will thwart your film and photo plans, and the range of devices you can use will grow significantly!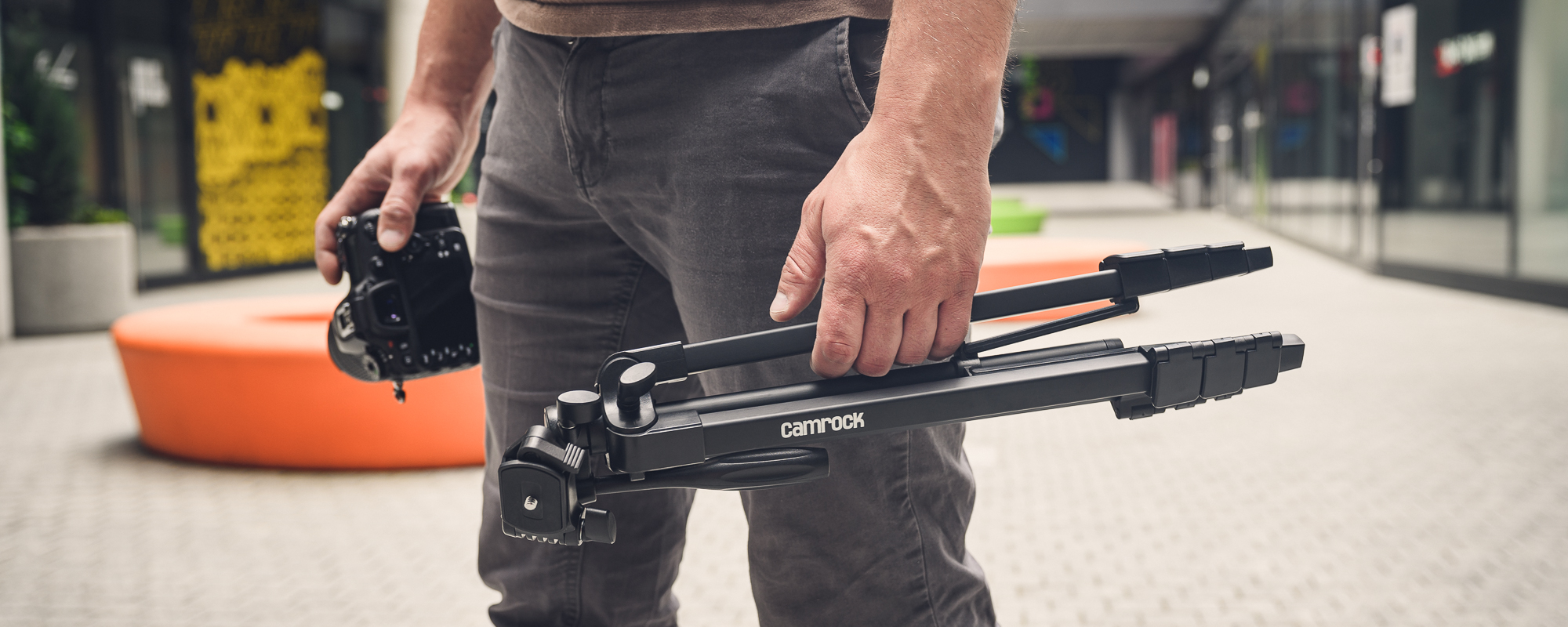 Fast mounting, fast framing
The tripod can successfully handle equipment weighing up to 2.5 kg, so you can install on it not only popular smartphones and sports cameras, but also lightweight mirrorless cameras with small lenses. Its maximum working height of 136.5 cm will ensure comfortable framing, especially when shooting home vlogs or streams. Aluminum legs finished with non-slip feet provide exceptional stability and strength. Their 4 folding sections equipped with a convenient system of clamps will allow you to quickly set the optimum height of the frame. The extendable central column also allows for quick correction, which can be done in seconds!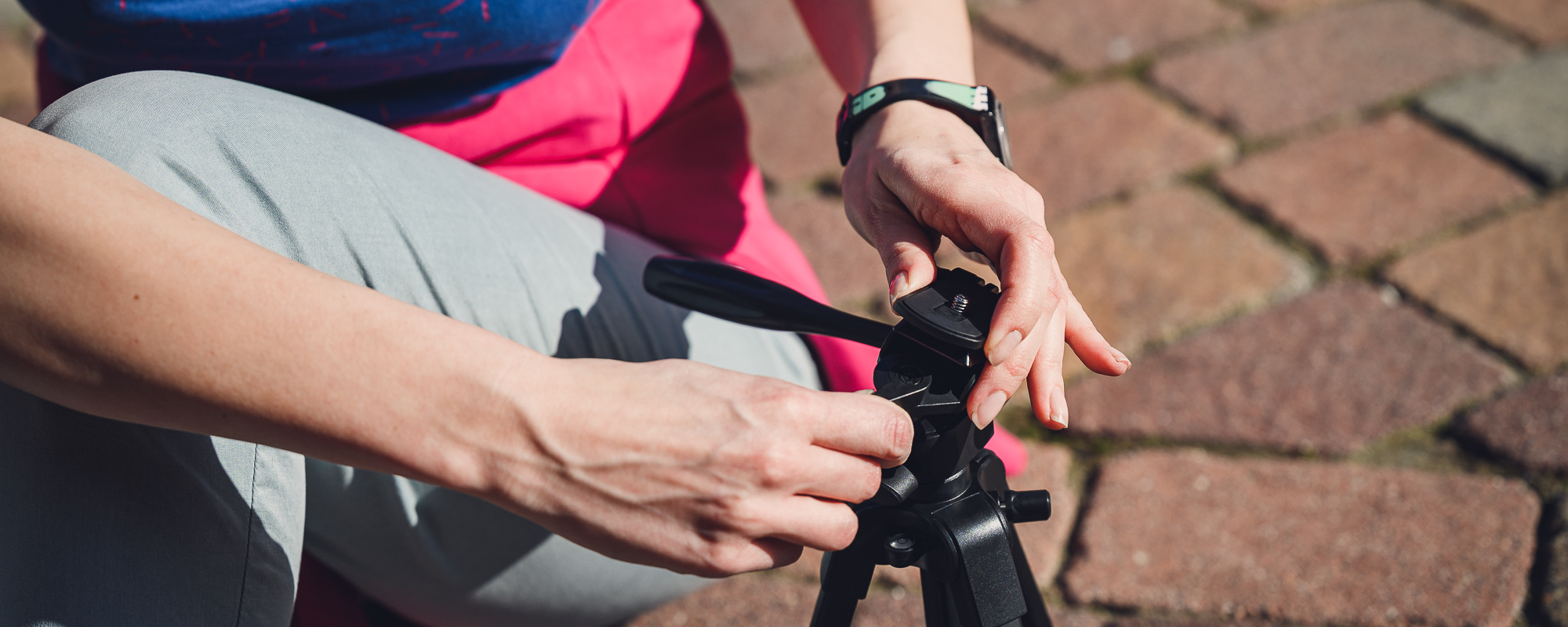 A reliable travel companion
The Camrock CP-510 is not only a convenient and comfortable home studio from which you send your vlogs or game streams to the world. The tripod is perfect for working on films shot in the field, where "handheld" shots do not always allow full control of the frame and there is no one nearby to take over the camera or camcorder from you. The included carrying pouch will allow you to carry the tripod in a comfortable way, and the included accessories will allow you to work with most of the popular video recording devices.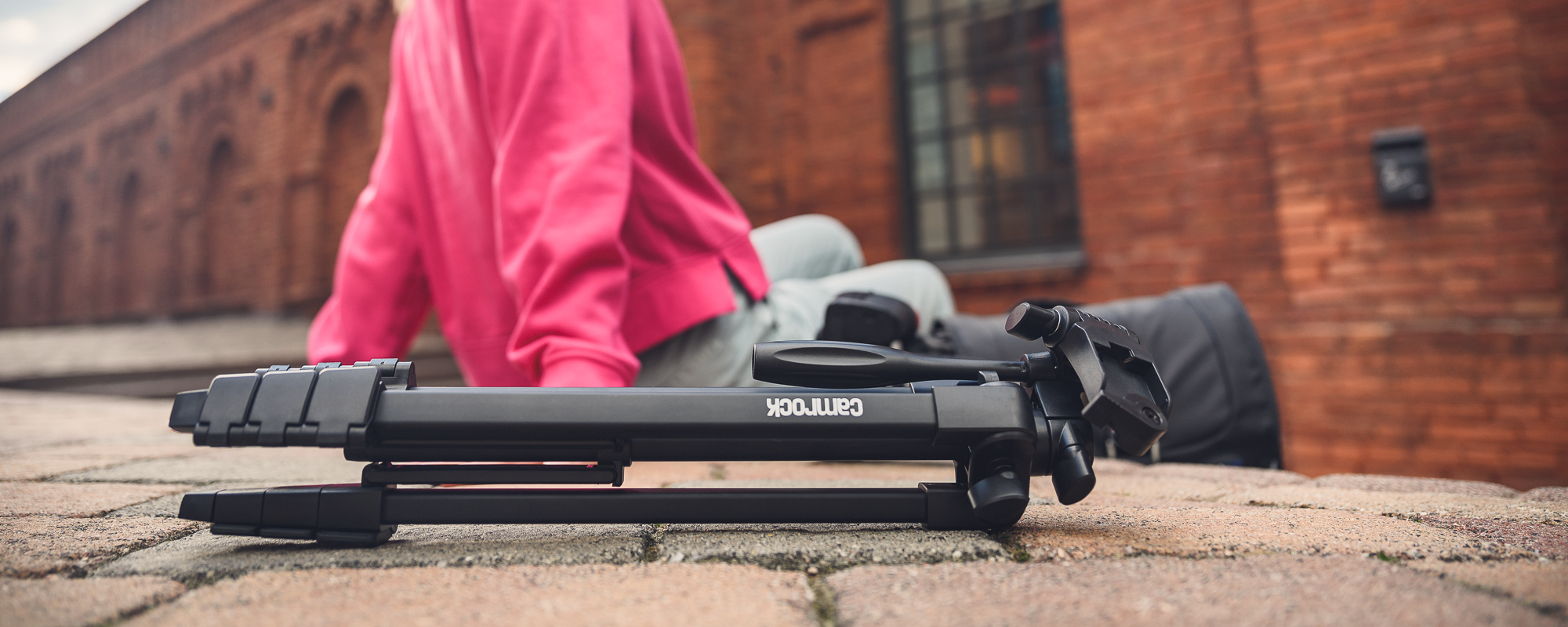 Specification
model: Camrock CP-510
Material of construction: aluminum, plastic
number of leg sections: 4
leg lock type: snaps
head type: 3D
maximum working height: 136.5 cm
maximum working height: 4.5 cm
minimum working height: 41.5 cm
maximum tripod load: 2.5 kg
weight: 0.58kg
colour: black
Kit contents
Camrock CP-510 tripod
Quick mount plate with 1/4″-male tripod mount
Mounting adaptor for system
Mounting adapter for GoPro system
phone holder (60mm to 98mm wide)
case
Warranty
2 years (manufacturer's warranty)