Description
Camrock GF-YT01 is a mini ball head made of metal and durable plastic. It is equipped with standard 1/4″ tripod mounts (male and female). You can mount a lightweight compact camera, sports camera, smartphone holder, LED light, microphone or other small accessories on it.
Together with a small tripod or studio mounting bracket, it makes an extremely versatile and functional set. It is the basic equipment of a home photographic studio.
Simple locking mechanism
The simple mechanism of the ball lock allows you to set it at the right angle, and even tilt it vertically by 90°, which significantly facilitates shooting photos or videos in portrait mode.
A special adapter called a cold shoe was included with the Camrock GF-YT01 head, which allows the head to be mounted directly on the camera sled.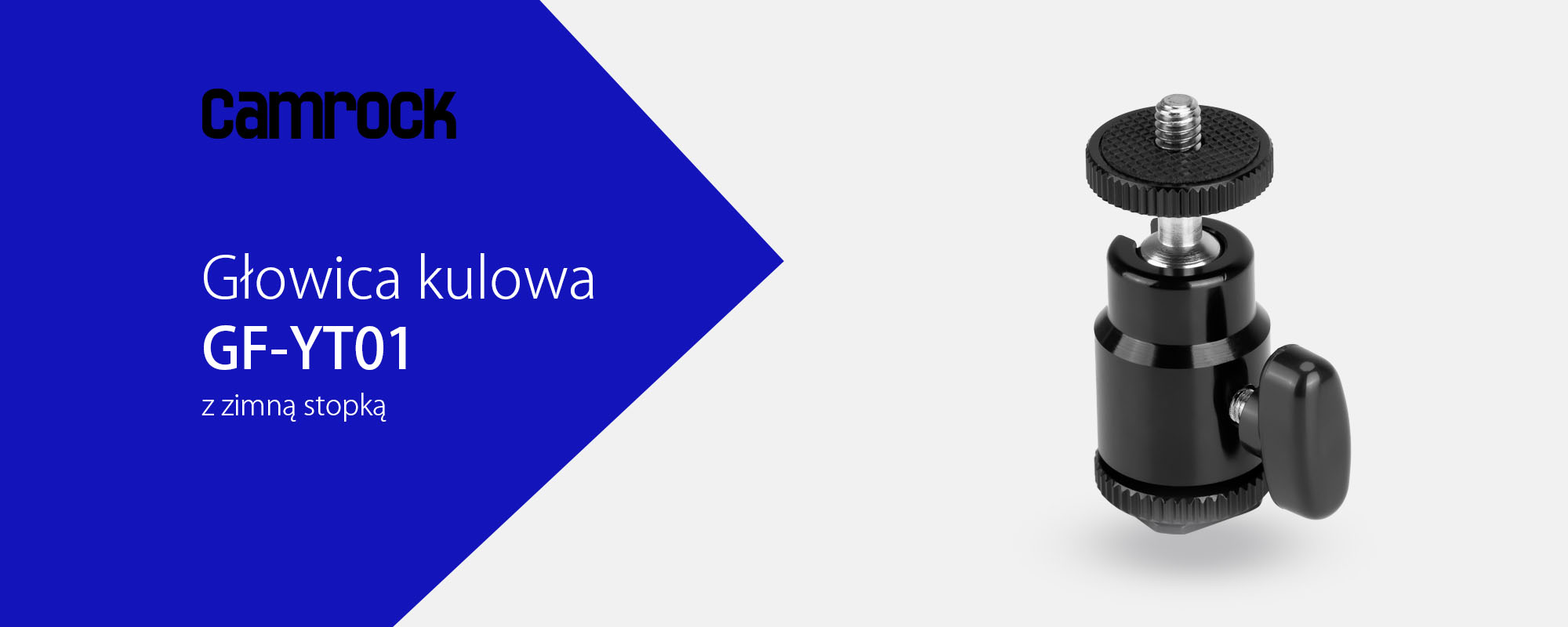 Specification
model: Camrock GF-YT01 + cold shoe adapter

head type: ball head

material of workmanship: aluminum alloy, plastic

dimensions: 4 x 6 x 2.5 cm

weight: 65 g

horizontal rotation: 360°

vertical tilt: 90°

Mounts:

1 x 1/4″

male tripod thread

1 x 1/4 "female tripod thread
1 x cold shoe
Kit contents
Camrock GF-YT01 ball head
cold shoe adapter
Allen wrench
screw with 1/4 "thread