Description
FeiyuTech Vlog Pocket 2  is an ultra-lightweight, pocket-sized gimbal for your smartphone. It is equipped with a huge range of possibilities and unique features. Perfect stabilization, intelligent face and object detection, portrait mode, zoom control, gesture operation are just some of them. Vlog Pocket 2 is a small but powerful tool in the hands of a creative creator.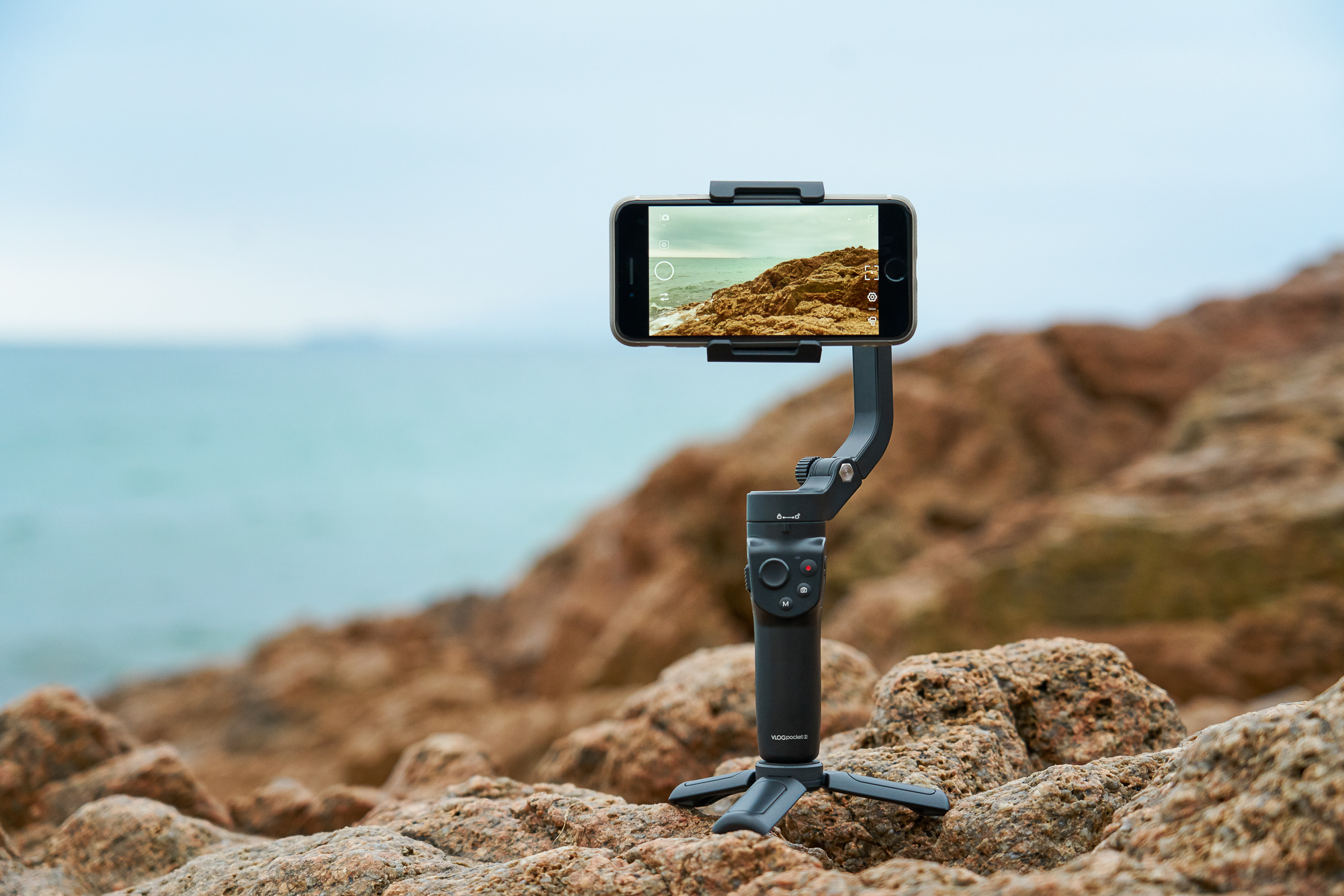 The most important thing is stabilization
Electronic stabilization, which smartphones are equipped with, usually deteriorates the quality of recorded films. FeiyuTech Vlog Pocket 2 comes with help and a ready-made solution. Armed with three-axis stabilization, supported by brushless motors, it can easily handle smooth and elegant shots.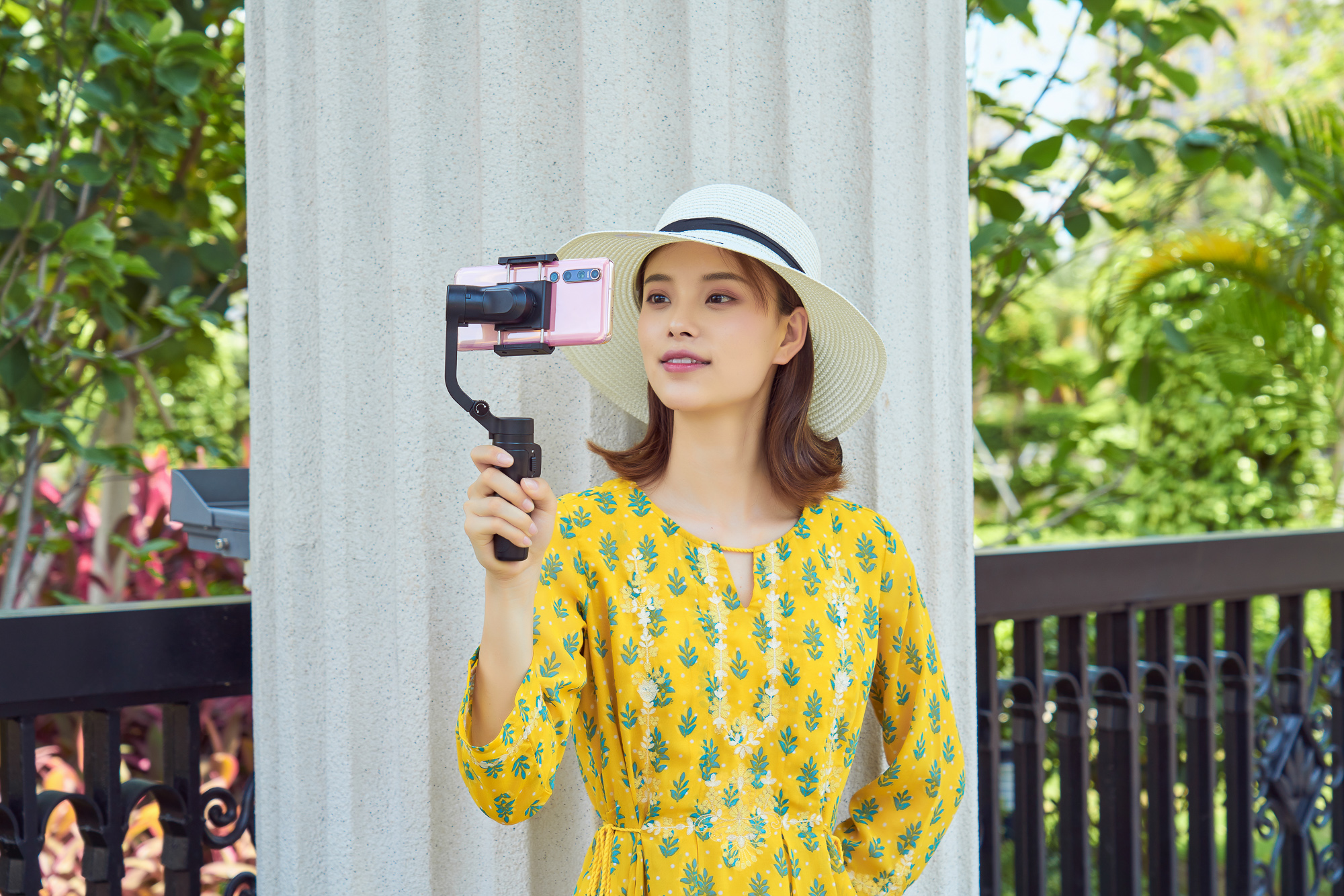 Gimbal for your pocket
It is so small that it will fit everywhere. Folded, it is the size of a hand, so you can easily hide it in your left pocket in your pants or in a backpack stuffed to the brim. It weighs as much as nothing, that is 272 g.
Filming is simple
Just put the phone in the cradle and the magic of stabilization will work itself. Simple operation with just a few buttons and a joystick will make you not have to worry about technical details. The expandable menu, zoom control, front or rear camera view, taking pictures and recording movies can be easily operated with one hand from gimbal.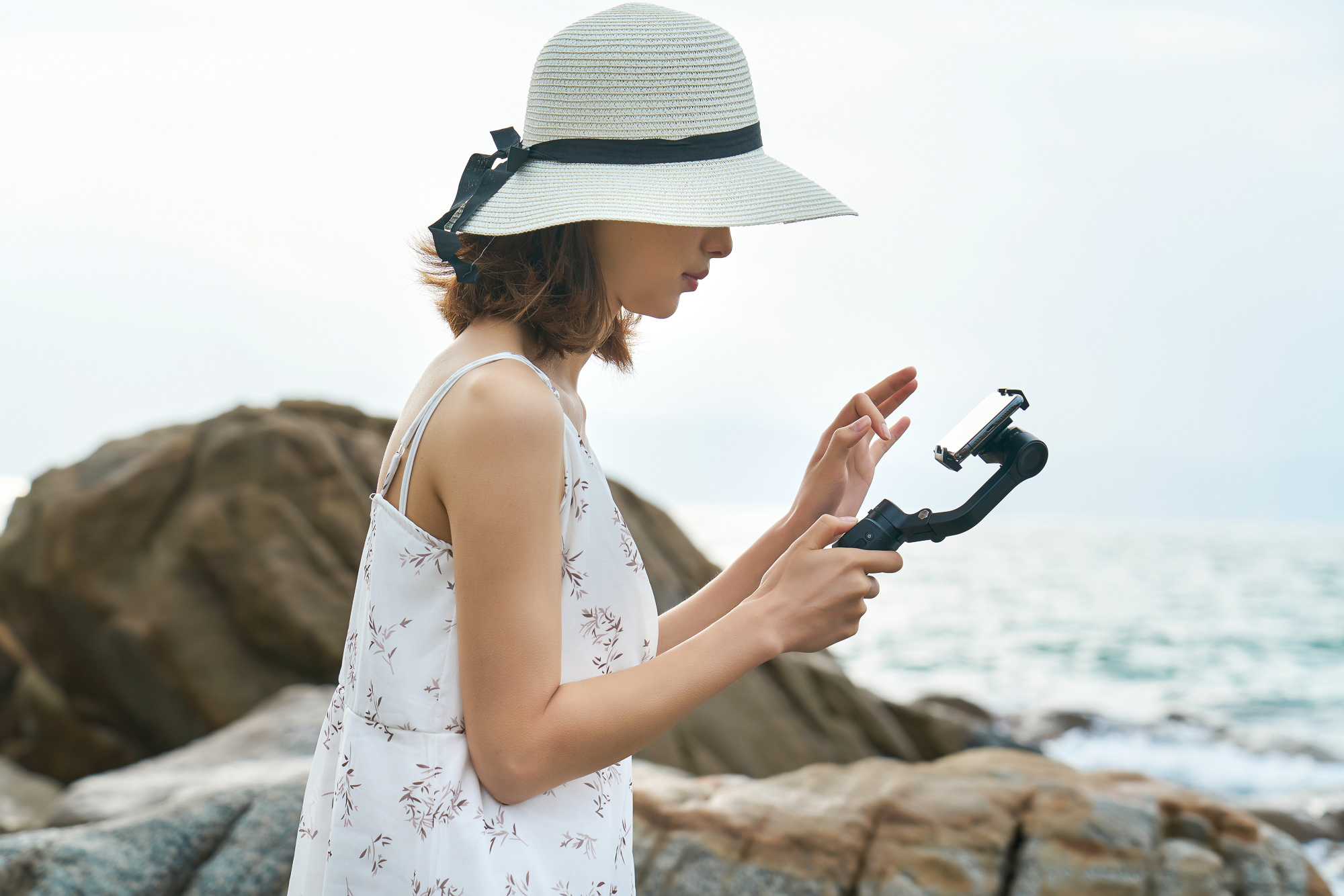 Solid support
In the set with gimbal you will find a small tripod. It is a perfect partner for our hero. You can use it to record a spectacular timelapse or set the perfect frame to take a self or group photo.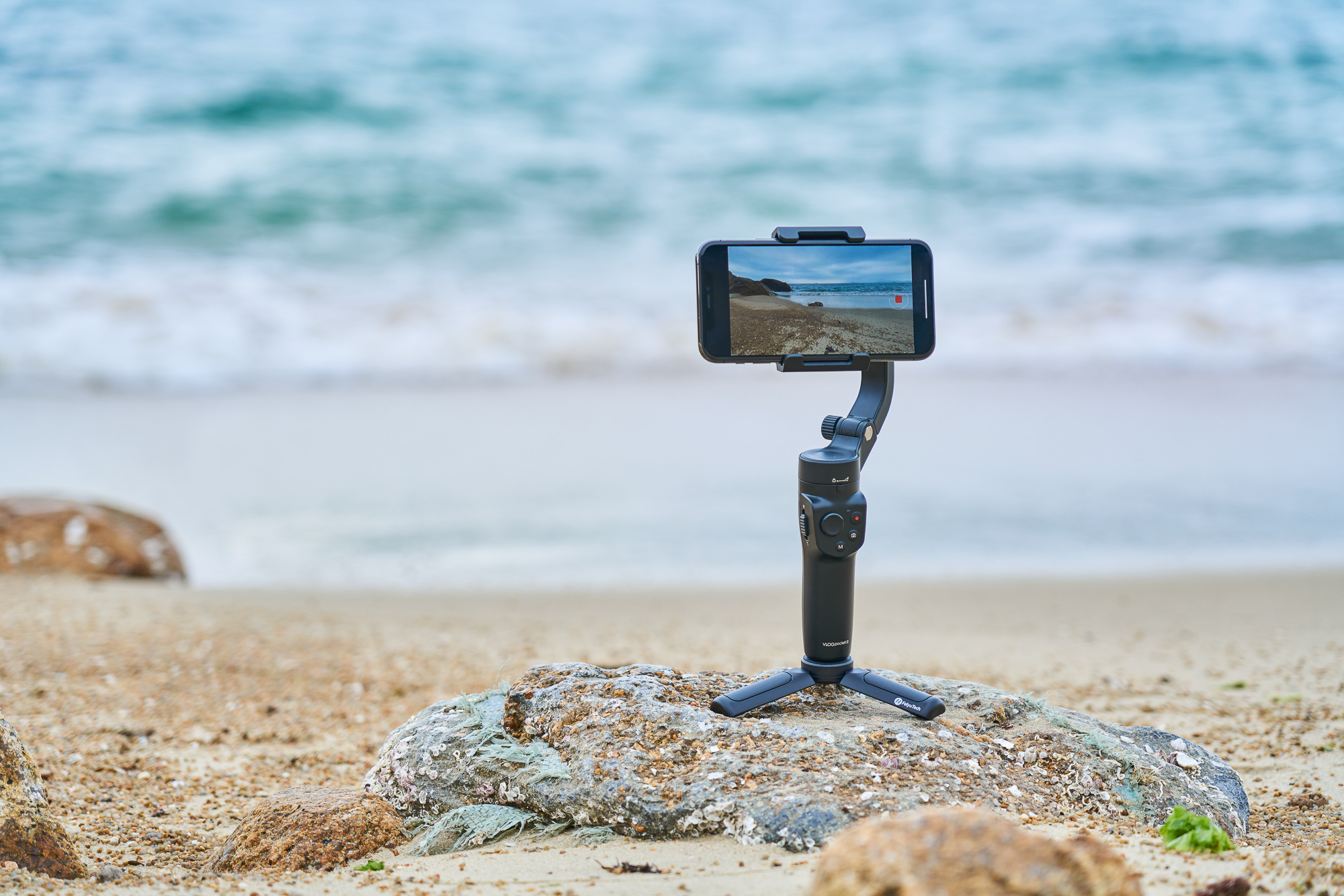 Right, left, up and down
Two clicks and one second are enough to change the orientation of your phone from horizontal (for YouTube or cinema screens) to vertical, which is ideal for doing self and shooting videos on Instastories, Snapchat and TikTok. It is a perfect solution for people using various social media platforms and applications.
Extensive Feiyu On application
Discover the countless possibilities of the Feiyu On app available for Android and iOS smartphones. The app connects automatically to your phone via Bluetooth. Thanks to it you can easily use all the options of your gimbal and webcam hidden in your smartphone.
You are only limited by your imagination.
Unleash your creativity. With the gimbal FeiyuTech Vlog Pocket 2 and the Feiyu On application, achieving Hollywood-style effects will become easy. Hitchcock Dolly Zoom, Inception Mode, Time Lapse, Slow Motion, taking pictures with gestures are just some of them. See for yourself!
Object Tracking 2.0
New generation of intelligent algorithm provides much smoother and more efficient object tracking. Focus on the face of the person you're filming, and gimbal will follow their movements.
Smartphone, gimbal – two nephews
However, if for some reason you do not want to use the Feiyu On application, then gimbal Vlog Pocket 2 leaves you free to choose. It can work with the native application installed by default on your smartphone. You can easily take a picture or make a movie with it.
All Follow Mode
Get rid of the restrictions. Take extremely interesting and unconventional shots by rotating the camera 360°.
Fast Follow Mode
The world is changing rapidly, and you have to keep up with it. In fast tracking mode you will take smooth and dynamic shots even while running.
Tireless battery
As much as 9 hours of fun, enough is a fully charged battery, hidden in the interior of Vlog Pocket 2. However, you do not have to worry when this time is coming to an end. All you have to do is connect the power bank to the gimbal, and provide him with power for the next hours. None of the fleeting moments will be able to escape you. Time to charge the battery to the full is less than 90 minutes.
The universal companion on the go
FeiyuTech Vlog Pocket 2 will become your faithful companion on your daily trips. Thanks to it your hand will never shake and wonderful, stable shots will decorate your daily vacation vlog.
Get out of the house and have fun with us!
Join the FeiyuTech Poland family and boast about your videos and photos on our Facebook and Instagram. With FeiyuTech Vlog Pocket 2 you will be able to show the world around you in a creative and stunning way! We look forward to seeing you on the film trail of life!
Specification
model: FeiyuTech Vlog Pocket 2
color: black
material of workmanship: PC, PA6
Tilt axis rotation range: 165°
Roll. axis rotation range: 323°
Pan axis rotation range: 330°
dimensions of the unfolded gimbal: 24,8 x 9,4 x 6,4 cm
dimensions of complex gimbal: 14.6 x 11.1 x 5.8 cm
weight: 272 g (without accessories)
Load capacity: 250 g
Fixture: 1/4″ female tripod
loading port: USB C
power supply: built-in battery (7.4 V / 1300 mAh / 9.62 Wh)
working time on one charge: up to 9 h (at 150 g load)
battery charging time: approx. 1.5 h (for 5V / 2A charger – fast charging is prohibited)
Compatibility
smartphones up to 250 g and width from 41 to 89 mm e.g. iPhone SE2, iPhone XR, iPhone XS,iPhone XS Max,iPhone 11,iPhone 11 Pro Max, HUAWEI P30, HUAWEI P20 Pro, vivo X30, vivo X30 Pro, OPPO Find, One plus 3T, MI 10, Samsung Note8, etc.
Feiyu ON" application for Android (6.0+) and iOS (9.0+)
Set contents
FeiyuTech Vlog Pocket 2 hand gimbal for smartphones
Gimbal stand
USB cable – USB-C
Gimbal case and accessories