Description
The H&Y K-series filter holder allows for quick and secure mounting of rectangular filters on lenses with diameters: 67 mm, 72 mm, 77 mm and 82 mm. It also features a special slot for an additional filter, supporting the 'drop-in' standard. The attachment system based on strong magnets is a real revolution in the world of film and photography. Depending on the needs, filters can be combined with each other in various configurations. The elaborate construction made of aircraft aluminium with anodised coating prevents any light transmission. This effectively eliminates flare and accidental reflections from your photos.
Main features of the H&Y K-series filter mount
innovative mounting system
quick installation of filters using magnets
a scale allowing the filters to be adjusted to the required height
scale for precise alignment of rectangular filter
developed design to eliminate the need for a filter.
developed design eliminating any light transmission
compatible with 67mm, 72mm, 77mm and 82mm lenses
compatible with H&Y K-series magnetic filter holders and "drop-in" filters
compatible with multiple H&Y K-series magnetic filter holders
protective case included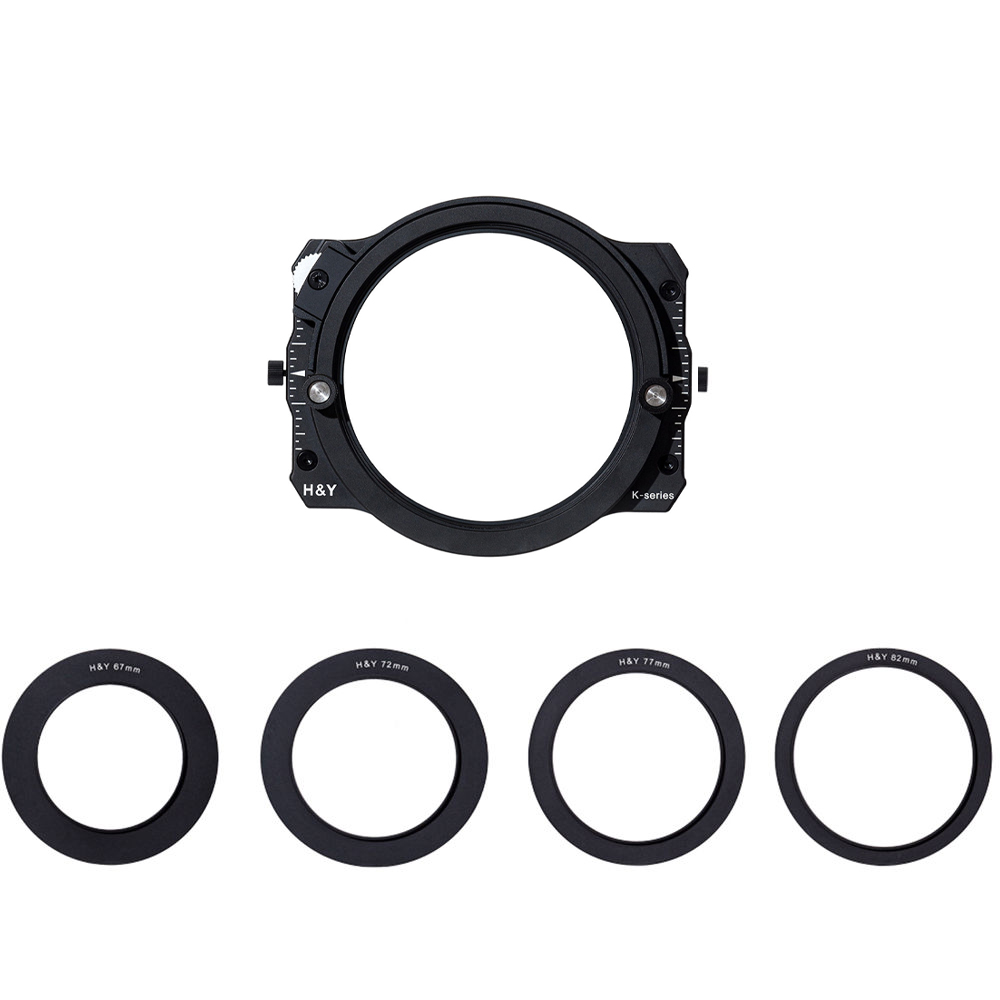 Speed and convenience of work
Anyone dealing with the unique mounting standard from H&Y for the first time asks themselves one fundamental question, "Why hasn't anyone invented this before!". With just one universal mount, you can forget once and for all about fitting filters to lenses of different sizes. You choose one of the 4 adapters included in the kit. Install it on your lens, then select the filter set you need… and you're ready to shoot or film! With built-in magnets and drop-in support, you don't need to screw anything in. The camera is ready to use in seconds!
High quality performance
The H&K K-Series filter holder is made from high quality aircraft grade aluminium. This makes it not only lightweight but also very durable. The whole thing is covered with black matt anodic coating which not only looks great but also protects the holder against corrosion. Used materials ensure long life of the holder and make that for years to come, your only concern will be the desire to constantly expand the collection of amazing magnetic filters from H&Y.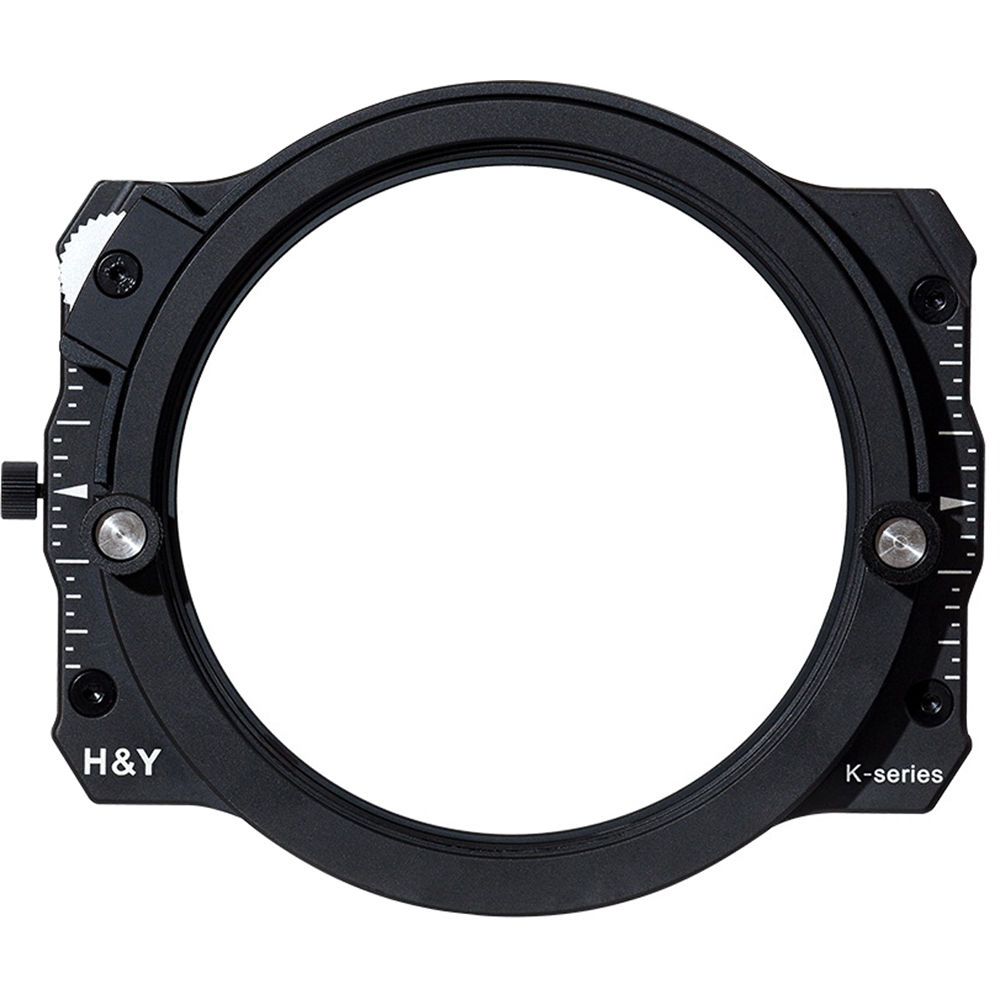 Convenient connection of filters
The H&Y K-series filter holder will awaken new layers of creativity in you. Take even better pictures and use the full potential of your equipment and accessories. The unique design of the holder allows you to conveniently connect rectangular filters together using strong magnets hidden in the frames. Simply stack them on top of each other and then press them into the holder. The strong magnets keep the frames in place while allowing you to quickly and conveniently reposition them. If necessary, you can also secure them with a special screw.
Easy to use
The H&Y K-series filter holder also features a slot for 1 drop-in filter. Simply slide it into the frame and secure it with the knob. The ergonomic design of the holder means that the combination of several frames and a drop-in polarising filter does not limit the freedom of accessory work in any way! If the drop-in filter has an adjustment knob, you have convenient access to it and the position of the magnetic frames can still be modified efficiently!
Universal application
Working with filters is often an endless experiment. The innovative system of their installation created by H&Y will allow you to focus on unforgettable frames and save precious time. Whether you're combining a polarizer filter and a rectangular half-part filter, removing them, repositioning them, and then adding two more grey filters for different power levels, the magnetic mounting and drop-in slot will give you convenience like never before. No matter what modifiers you use – you can forget about limitations once and for all! With the K-series system from H&Y you will gain the creative freedom you have always dreamed of.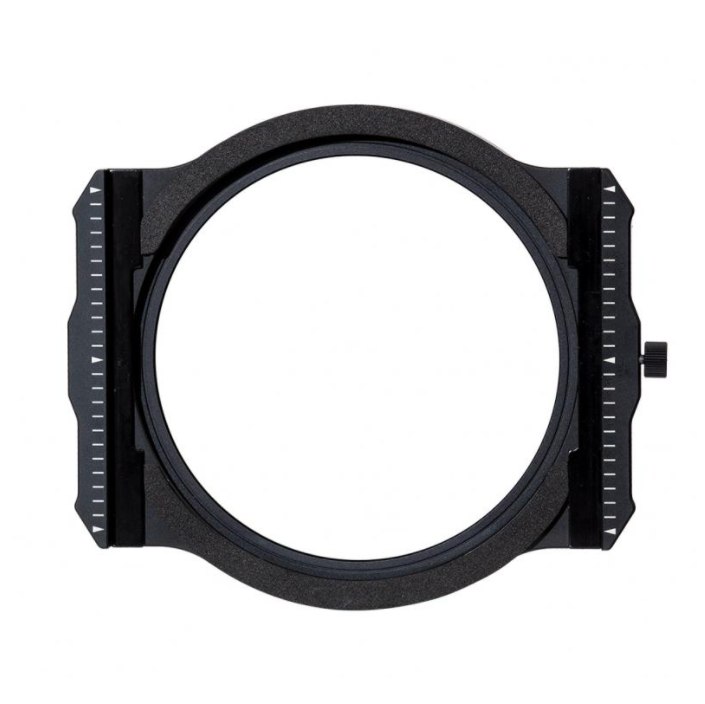 Already have a collection of filters from another company? Not a problem!
Have you been shooting or filming for many years and don't want to give up your collection of high quality filters from LEE Filters or Formatt-Hitech? You don't have to do that! Just stock up on special H&Y K-Series magnetic filter frames in 100×150 or 100×100 sizes. They will secure other brands of rectangular or square filters and allow you to conveniently use the innovative mounting system. The magnetic frames will give you a high level of comfort when working with your favourite DSLR or mirrorless camera. Whatever lens you choose, the K-Series family of accessories from H&Y will allow you to use all your filters to their maximum potential!
Explore the family of filters and accessories from H&Y
Attaching filters to lenses has never been easier. And this is just the beginning of the revolution. Meet the family of unique photographic accessories from H&Y that will make your working environment more ergonomic and take your photos and videos to a new level. Discover filters made from the toughest Corning Gorilla Glass III, magnetic K-series mounts, and unique Revoring Series mounts that will help you forget about standard reduction rings once and for all. Experience the unique H&Y ecosystem and see what true camera convenience can be!
Specification
Model: H&Y K-series filter holder (KH100)
Purpose:

rectangular filters (100 x 150 mm and 100 x 100 mm, e.g. LEE Filters or Formatt-Hitech)
drop-in filters from H&Y (e.g. K-series, Revoring)

Materials: aircraft aluminium, anodised coating
Dimensions: 15.5 x 15.5 x 5 cm
Weight: 235 g
Kit contents
H&Y K-series filter mount
4 x adapter (67mm, 72mm, 77mm, 82mm)
replacement cap
clip to replace drop-in filter
protective case