Description
Yongnuo YN685EX-RF is a professional flash with high power and efficient power supply. This model is designed for Sony cameras (Multi Interface hot shoe). The device is equipped with a receiver and a transmitter enabling communication with the Yongnuo radio triggering system. It can operate both as a "slave" and "master" unit. The flash can operate in manual, strobe and TTL modes. It also offers HSS high-speed sync (up to 1/8000 s) and optical flash triggering (Sc, S1, S2). It also allows control of 5 groups of flashes within 16 channels. Powered by 4 AA batteries, you will be able to shoot between 100 and 1500 depending on the power level selected.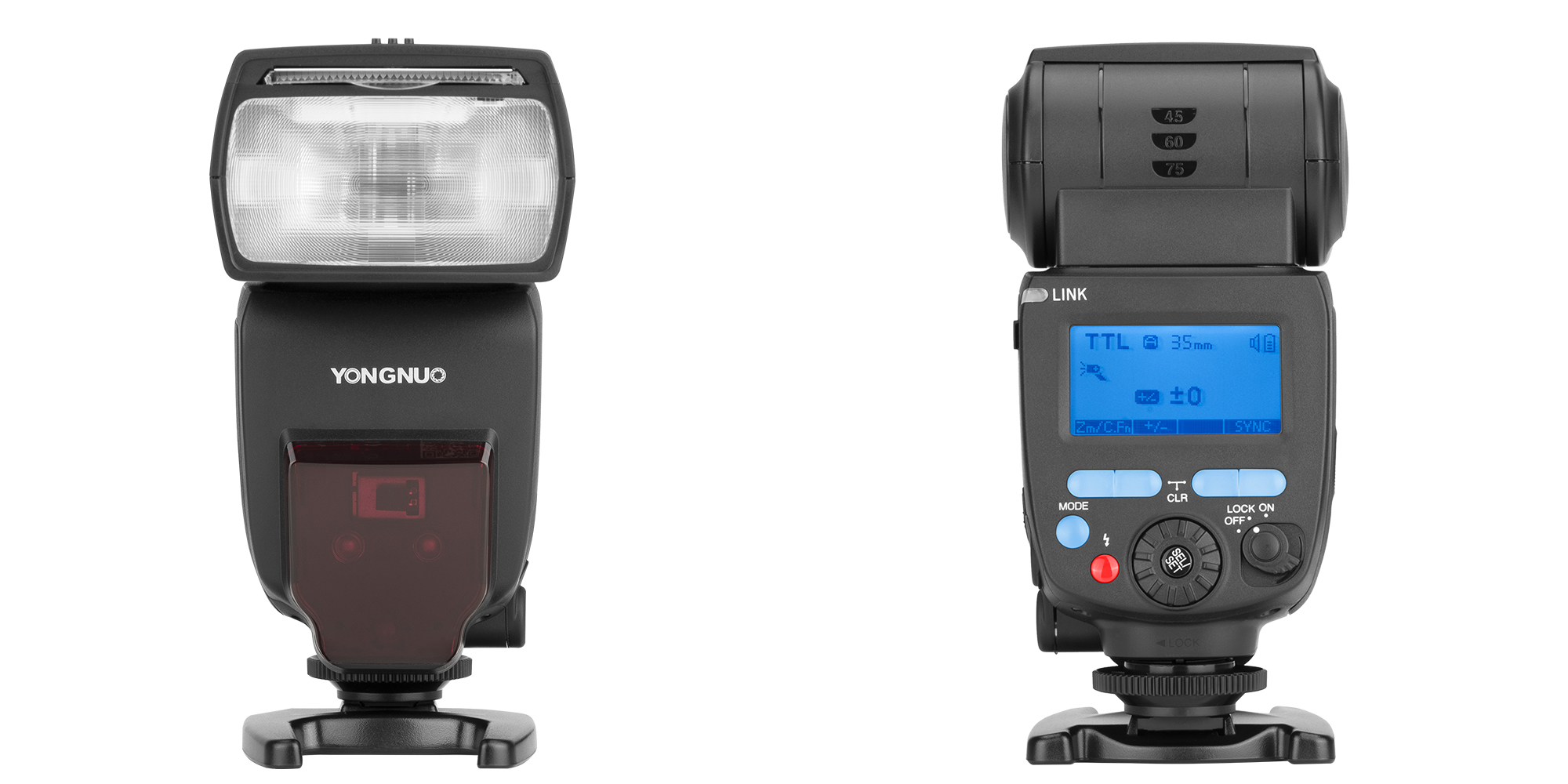 Main product features
A flash designed for Sony cameras
Powerful flash with a guide number of GN 60
Powerful flash with a guide number of GN 60
Mountable on Multi Interface hot shoe mounts
Compatible with Sony's camera hot shoe
compatible with Yongnuo RF radio triggering system (RF602 and RF603)
equipped with TTL automatic flash power selection system
HSS high-speed sync mode (up to 1/8000 s)
optical flash trigger (Sc, S1, S2)
support for manual (M) and strobe (Multi)
radio transmission as a "slave" or "master" unit
flash coverage of focal lengths from 20 to 200 mm
automatic or manual control of torch zoom
short flash loading time of as little as 2 seconds
first or second curtain sync
readable and clear backlit LCD screen
real-time battery status display
control of 5 lamp groups within 16 channels
audio notification system which can be switched off
automatic saving of last used settings
built-in reflector and diffuser
power saving mode and overheat protection
micro USB port for updating to the latest software version
powered by 4 batteries
powered by 4 AA batteries (alkaline or Ni-MH)
possibility to connect to an external "battery pack"
Universal application
The Yongnuo YN685EX-RF flash for Sony features a high GN 60 flash guide number. Its high power and wide adjustment range (from 1/1 to 1/128, with 1/3 EV step) allow you to precisely adjust its power to different lighting conditions. Multiple flash triggering methods are a guarantee of versatility that will provide photographers with high comfort when working with a single flash or in combination with other devices.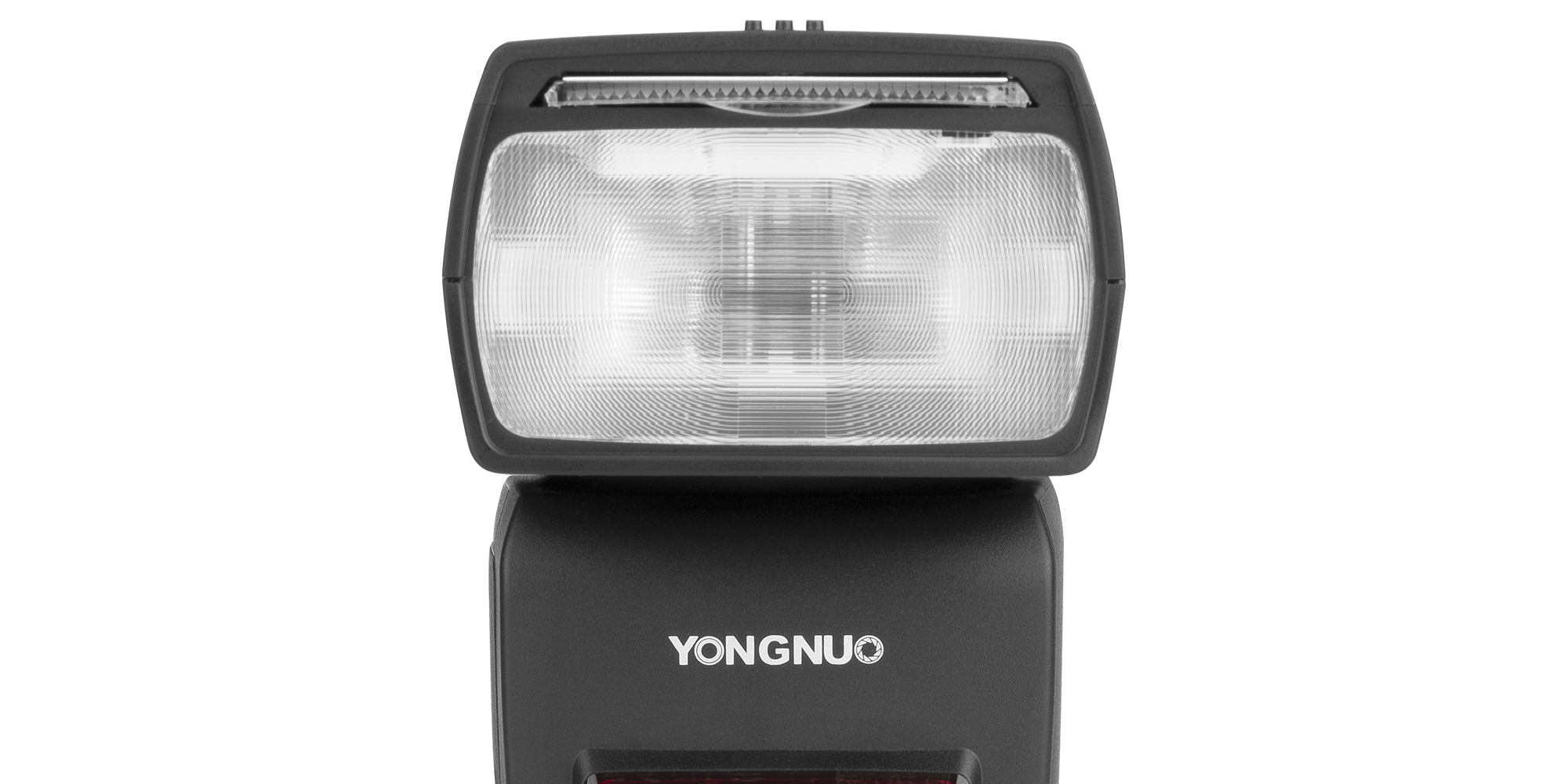 Multiple flash triggering methods
Yongnuo YN685EX-RF Speedlight was created especially for Sony camera users. It is equipped with a Multi Interface hot shoe, which is compatible with the sleds of that brand. There's also a PC socket on the housing. Just reach for a cable with traditional PC sync connector and you will have one more way to synchronize the flash.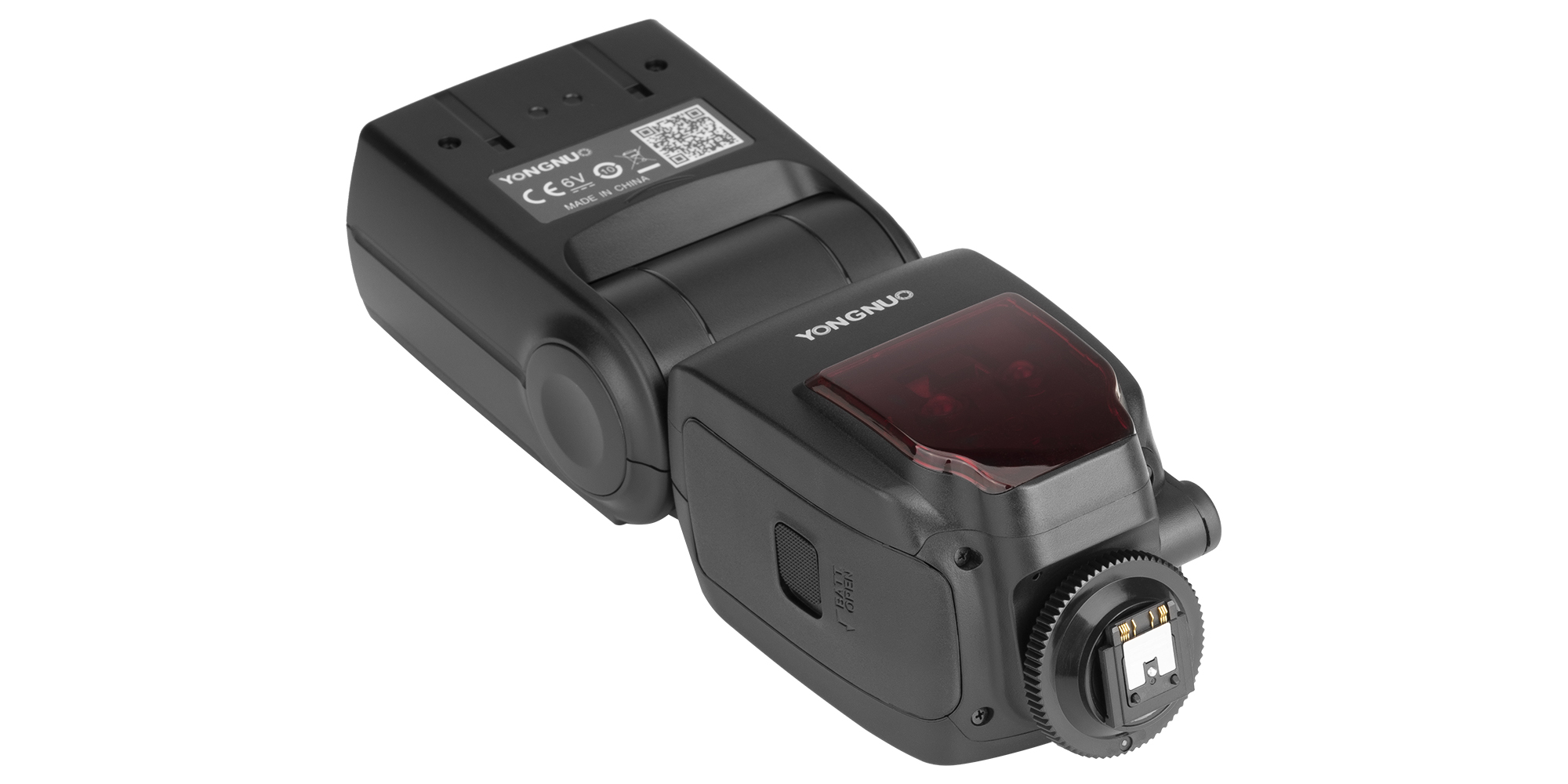 Optical flash triggering
The Yongnuo YN685EX-RF flash can be used as a "slave" unit when working with flash units such as the Yongnuo YN320EX or Sony products (such as the HVL-F32M, HVL-F60RM or HVL-F60M). The device also supports manual flash triggering modes – S1 and S2. This enables basic wireless communication with almost all flashes available on the market.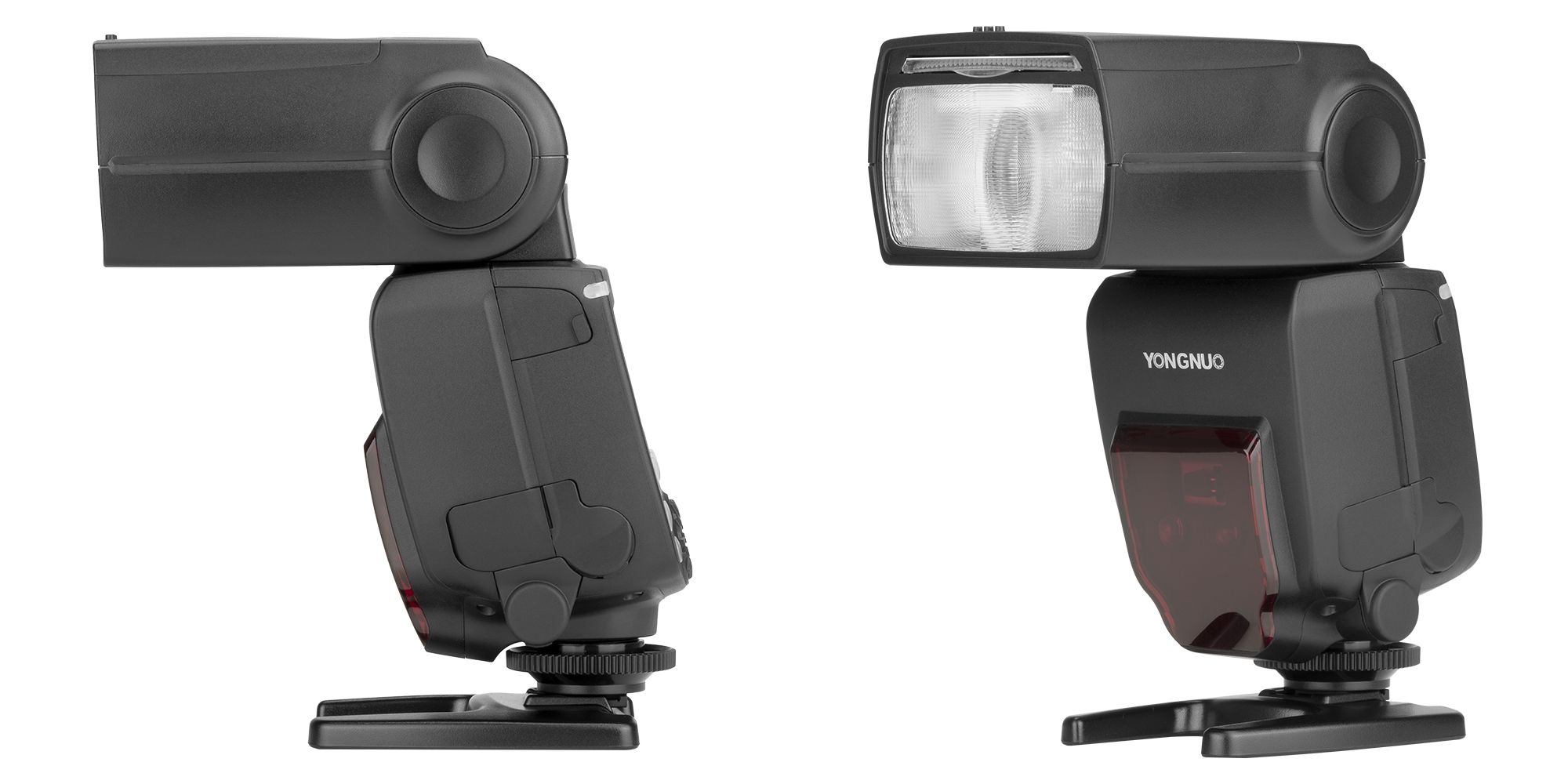 Even more useful features
Yongnuo YN685EX-RF flash for Sony is equipped with TTL automatic flash power selection system and HSS high-speed sync mode (up to 1/8000 s). These solutions are ideal for use in variable lighting conditions. The flash also offers first and second curtain sync. These two modes of operation are your ticket to the land of creativity and photographic experimentation! Flashing at the second curtain (at the end of the exposure) allows you to capture the effect of movement behind your subject (e.g. streaks behind a moving car). If you fire the flash at the first curtain (at the beginning of the exposure), the blur created by the light will be in front of the moving subject.
Flash radio triggering system
Yongnuo YN685EX-RF enables radio communication with other flash units and triggers, compatible with the Yongnuo RF system. This model can be used as a "master" unit, which allows you to control up to 5 different groups of devices within 16 channels from a single interface. This solution will allow you to create an extensive lighting setup that will meet the expectations of the most demanding. If necessary, Yongnuo YN685EX-RF can also serve as a receiver (slave). Thanks to the remote flash triggering, the devices can be located up to 100 meters from each other, which gives a big advantage over the optical triggering, where the lamps need to "see" each other.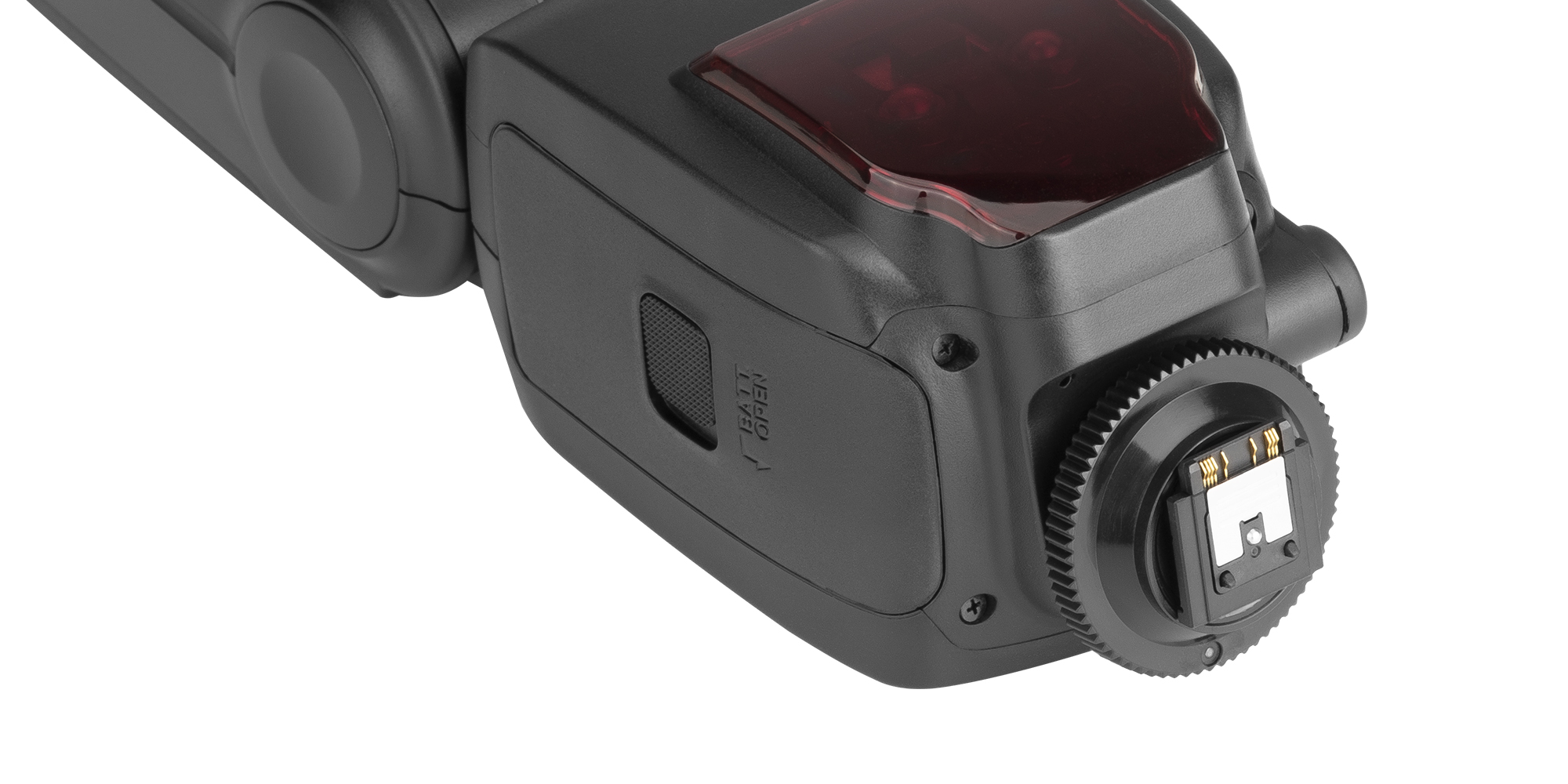 Backlit screen and convenient operation
With the Yongnuo YN685EX-RF flash for Sony, you can easily and quickly take care of the light that meets the current needs of your frame. You'll be able to do so with a movable head with manual zoom function (20, 24, 28, 35, 50, 70, 105, 135 or 200 mm), built-in diffuser and reflector. Comfortable operation is assured by an easy to read backlit LCD screen, clear navigation and large buttons. The lamp also offers a system of optional beeps to inform you of the device's status, which you can turn off if you are working in an environment that requires absolute silence.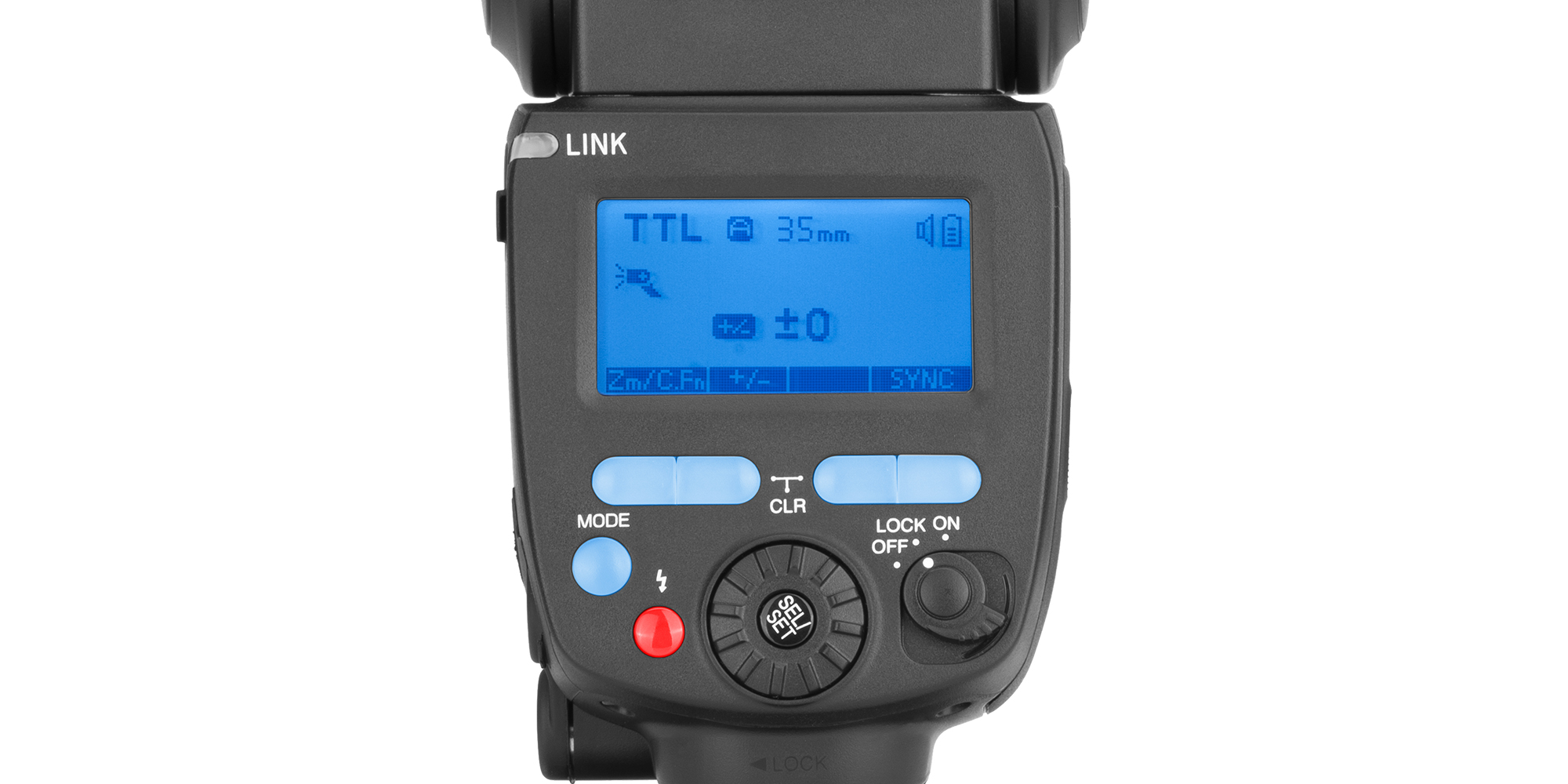 Efficient power supply
With basic power and full power, the torch charging time of the Yongnuo YN685EX-RF flash for Sony is just 2 seconds. This will help you avoid situations where waiting for the flash to be ready for use misses the chance for perfect shots. The unit is powered by four standard AA batteries or rechargeable batteries. Compatibility with popular "sticks" makes the lamp work anywhere in the world, and you will not have to worry about the availability of cells. The manufacturer also took care of the energy-saving mode, which in the case of prolonged inactivity will automatically turn off the lamp. If necessary, the external power supply socket will allow you to connect a "battery pack" to the device.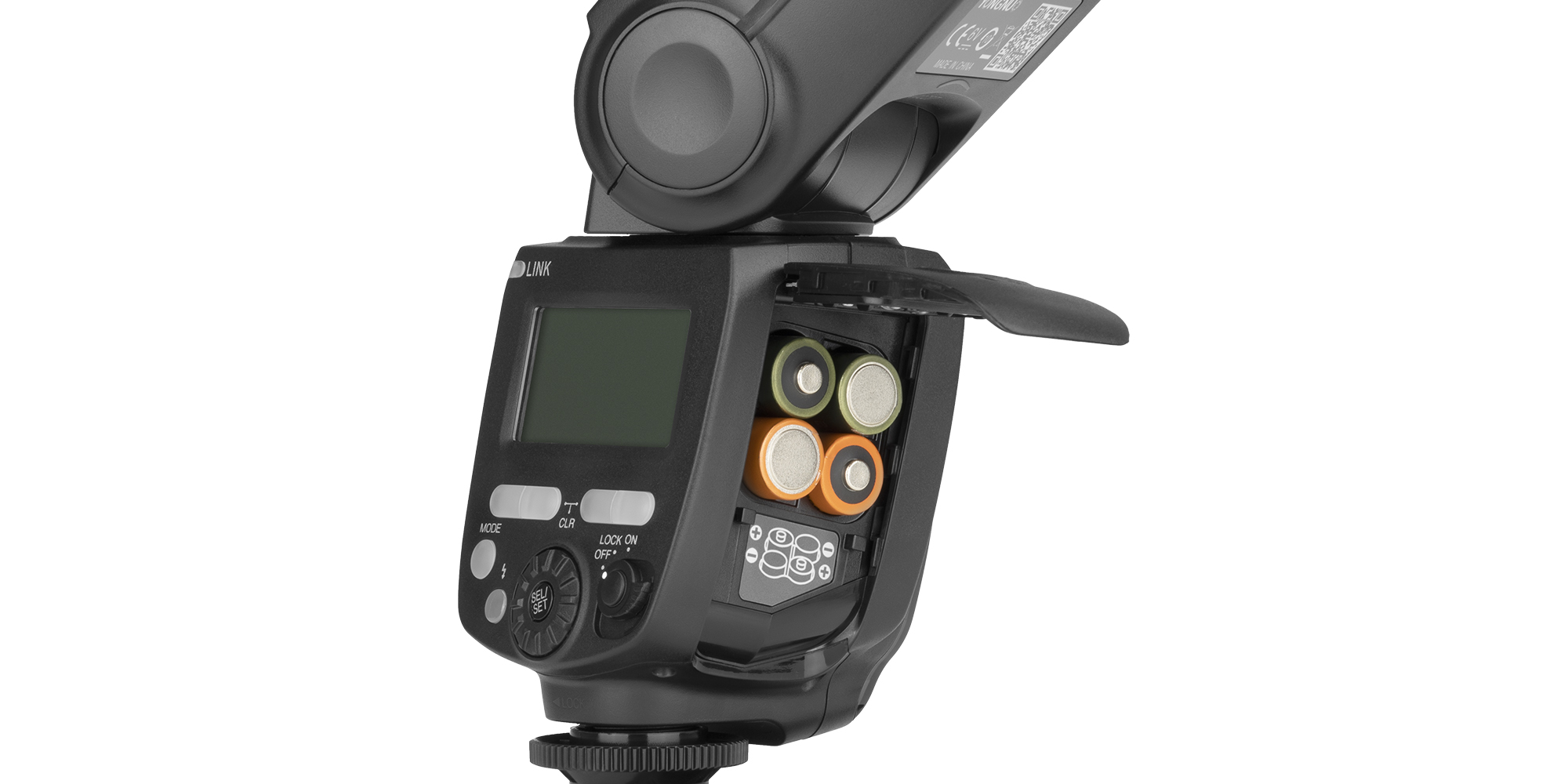 Specification
model: Yongnuo YN685EX-RF for Sony
guide count: GN 60 (ISO 100, 200 mm)
flash power adjustment: 1/128 – 1/1 with 1/3 EV step
flash modes: manual M, strobe Multi, automatic TTL, Gr
trigger methods:

lamp on camera
RX and TX radio mode
photocell Ss, S1, S2

burner zoom: 20, 24, 28, 35, 50, 70, 105, 135, 200 mm
range of vertical torch movement: -7° ~ 90°
range of horizontal torch movement: 180° in each direction
Power supply: 4 x AA batteries (alkaline or Ni-MH)
battery life: 100-1500 flashes (for AA alkaline batteries)
burner charging time: approx. 2 s
flash colour temperature: 5600 K
flash time: 1/200 – 1/20000 s
High-speed sync (HSS): up to 1/8000 s
flash power control: 8 levels of power control (1/128 ~ 1/1), 22 levels of fine-tuning
external connectors:

Multi Interface hot shoe (for Sony)
PC port
Pc port
Pc port
External power supply socket
Micro USB port
micro USB port

Range of radio trigger: up to 100 metres
Range of photocell: up to 100 metres
photocell range:

20-25 m indoors
10-14 m outdoors

Weight: 427 g
Weight: 427 g
Compatibility
Sony cameras equipped with Multi Interface flash sockets
Sony cameras equipped with Multi Interface flash sockets
Sony cameras equipped with PC socket (using PC sync cable)
Radio flash control system
Yongnuo RF603 and RF602 radio flash control system
receive and respond to signals from: YN650EX-RF, YN685EX-RF, YN320EX, YN685(II), YN720, YN560 IV, YN660, YN650 III, and controllers and triggers: YN650-TX (pro), YN32-TX
in S1 and S2 mode compatible with most flashes available on the market
Kit contents
Yongnuo YN685EX-RF flash for Sony
flash bag
base