Description
The Photopro Alien Pod RM-80 is made of a rubbery, flexible material. The tripod can be mounted in a variety of hard-to-reach places. It also includes a small ball head Fotopro KII, smartphone mount Fotopro SJ-86 and adapter mounting for sports cameras Fotopro GA-1.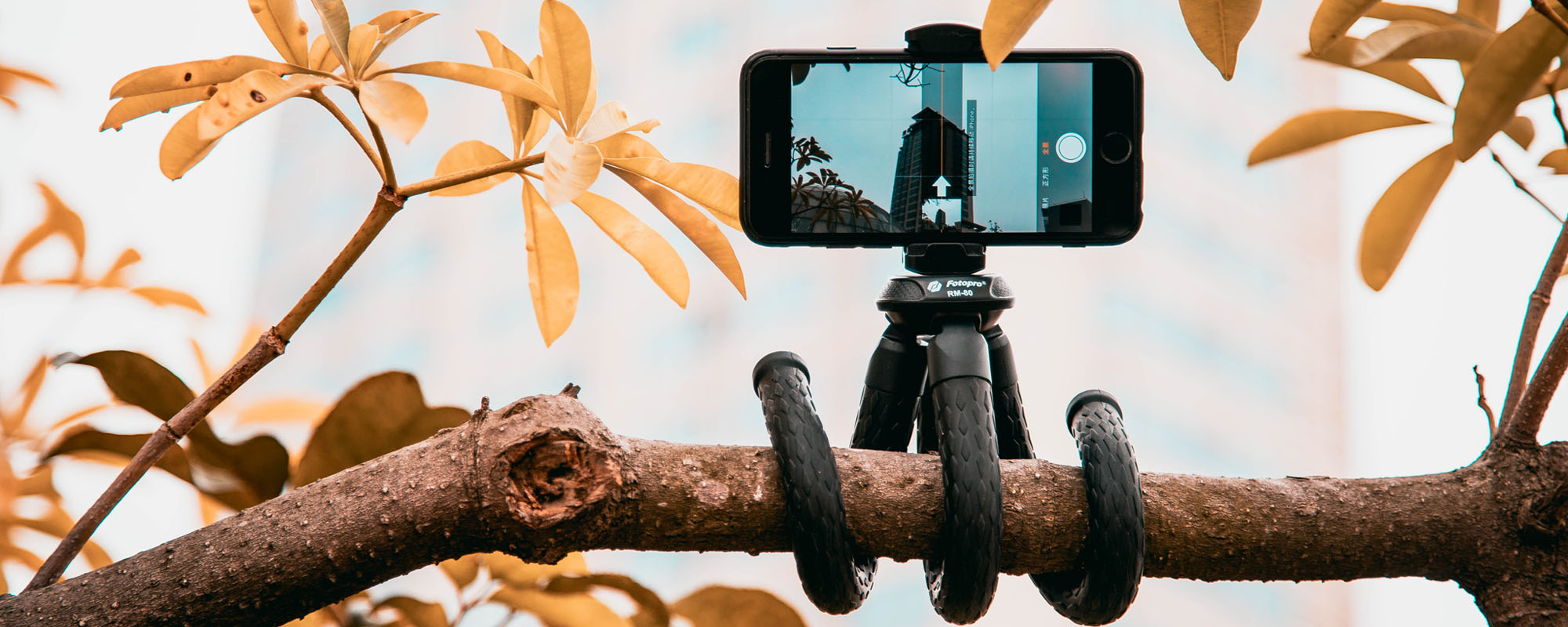 Long, flexible legs
The strong, flexible legs, covered with high-density rubber, can be wrapped around a tree branch, fence or bike handlebars. Shape the tripod any way you like and capture exceptional shots from hard-to-reach places.
Small powerhouse
The Fotopro Alien Pod tripod weighs just 278g. However, it is strong and stable enough to handle the weight of a 1.2kg camera. Its light weight and size will certainly be appreciated by travellers and vloggers.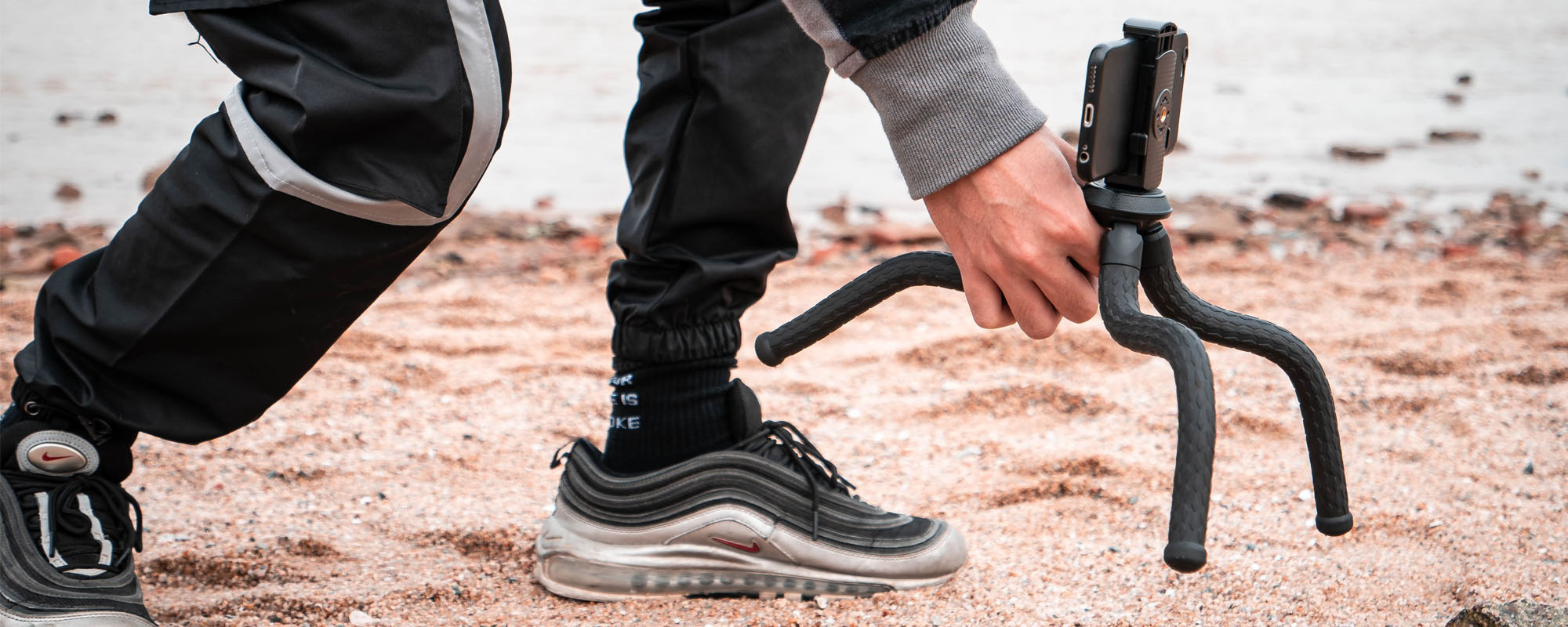 Fotopro KII ball head
The fully rotating head makes it easy to operate the camera while framing. It has a ball lock knob and two universal 1/4 inch threads. You can easily install a digital camera or sports camcorder on it, as well as an additional mounting arm for accessories.
SJ-86 mount
To mount a smartphone on the tripod, a special adapter is required. The included SJ-86 mount is compatible with phones 56 – 86 mm wide.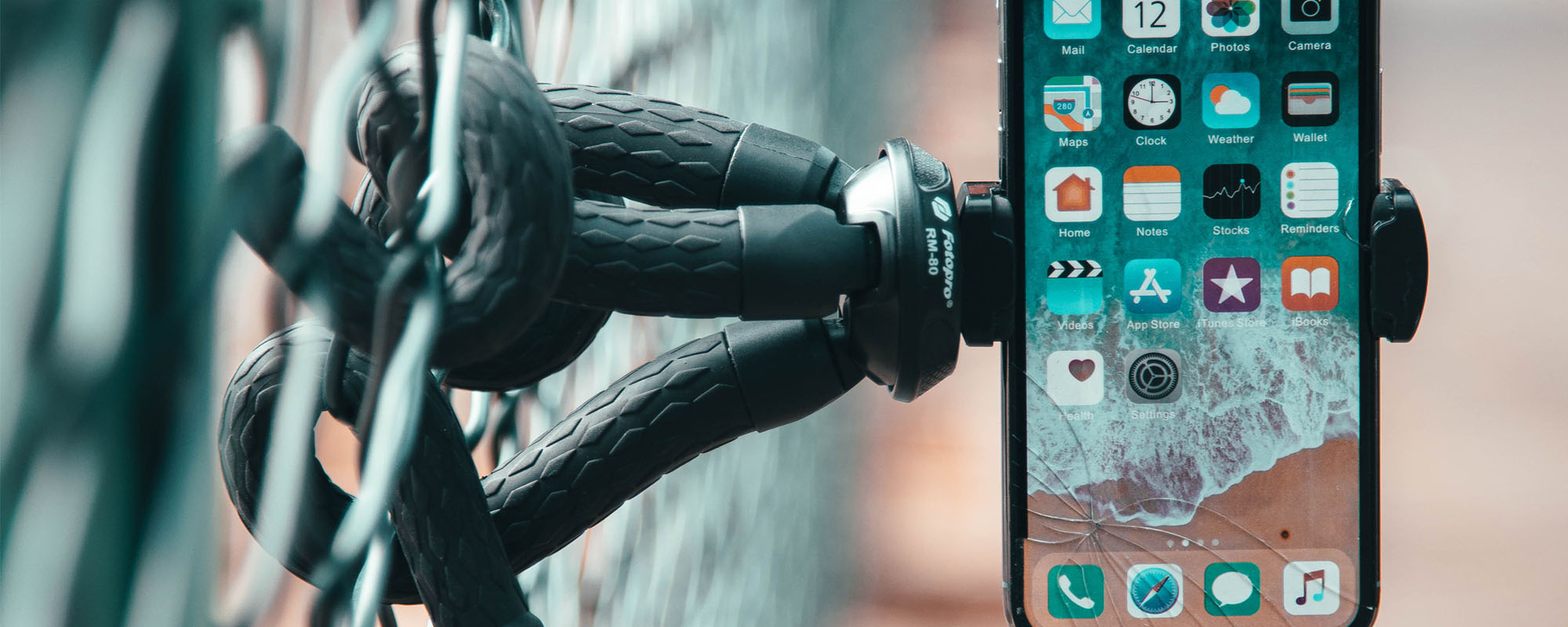 Universal kit
Equipped with a ball head and additional mounting accessories, the tripod has many uses. It can serve as an excellent support for cameras, sports cameras and smartphones. It will be great as a stand for a small projector or sound recorder.
Join the #photopropolis family
When embarking on an amazing journey, don't forget to take a good tripod with you. Share your great photos with us by tagging us on Facebook and Instagram See you on the trail!
Specification
model: Fotopro Alien Pod RM-80 flexible tripod
colour: black
dimensions: 24.8 x 4.9 x 4.9 cm
weight: 0.278 kg
lifting capacity: 1.2 kg
flexible legs
rubber, non-slip material
stands with a rubber base
1/4 "male tripod thread
model: Fotopro KII ball head
dimensions: 4.8 x 4.7 x 5.6 cm
ball diameter: 19 mm
weight: 58 g
lifting capacity: 2 kg
male tripod thread 1/4″
two 1/4 "female tripod threads
model: Fotopro SJ-86 phone holder
dimensions: 3.9 x 7.2 x 2.3 mm
range: 56 – 86 mm
weight: 25 g
two 1/4 "female tripod threads
model: Fotopro GA-1 mounting adapter for GoPro system
weight: 10 g
1/4 "female tripod thread
Kit contents
Photopro Alien Pod RM-80 flexible tripod – black
Photopro KII ball head
Photopro GA-1 mounting adapter for GoPro system
Photopro SJ-86 phone mount