Description
The Fotopro S5i Pro is a versatile tripod with oil head, ideal for video makers who are looking for a versatile and precise working tool. The lightweight design (1.8kg) with a maximum load of 5kg allows it to work with a wide range of cameras and camcorders. The tripod is suitable for long 70-200mm telephoto lenses. It offers a working height from 70 to 162.5 cm. The oil head supports 2 smooth working axes – tilt and pan. The ergonomic handle, which can be installed on either side of the unit, provides precise control. The head is also equipped with a lock button to prevent accidental ejection of the quick release plate. Also on board were non-slip feet, a 1/4″ mounting thread and a special leveling head.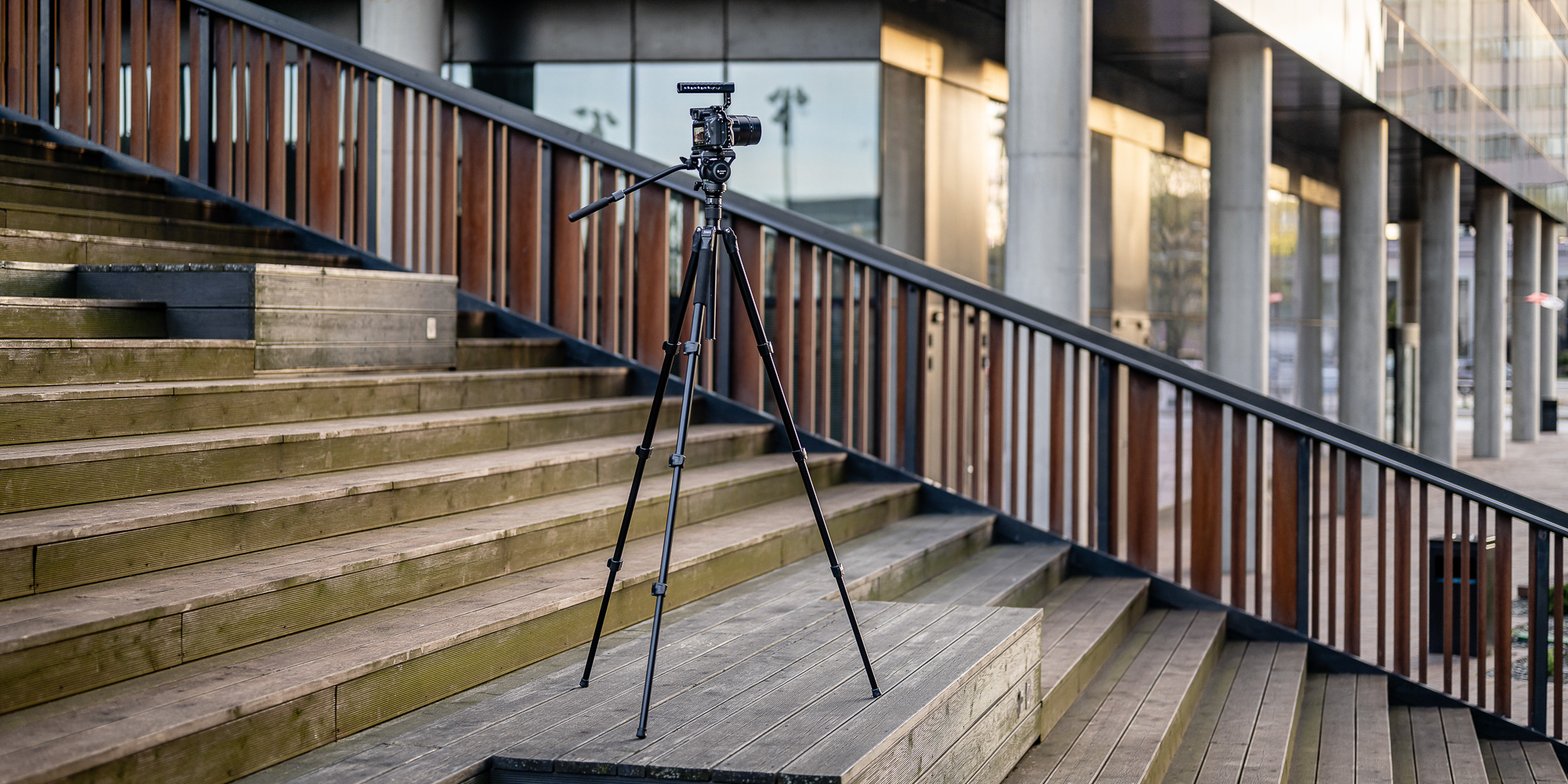 Main product features
versatile tripod with oil head
lightweight design (1.8 kg)
maximum load is 5 kg
when folded it measures 62 cm
from 70 to 162.5 cm working height
can conveniently pan 360°
reverse and forward tilt range of 165° total
ergonomic handle for full control over camera or camcorder movements
option to mount the handle on the left and right side of the head
lock button to protect the mounting plate from accidental ejection
included additional head for quick and convenient camera leveling
leveling head offers ± 10º tilt adjustment
bubble leveler that allows you to align your camera to the perfect position
center column equipped with a hook to hook up additional weight
mounting thread (1/4″) allowing you to mount additional accessories on the head
rubber non-slip feet
compatible with Fotopro Fire Wheels cart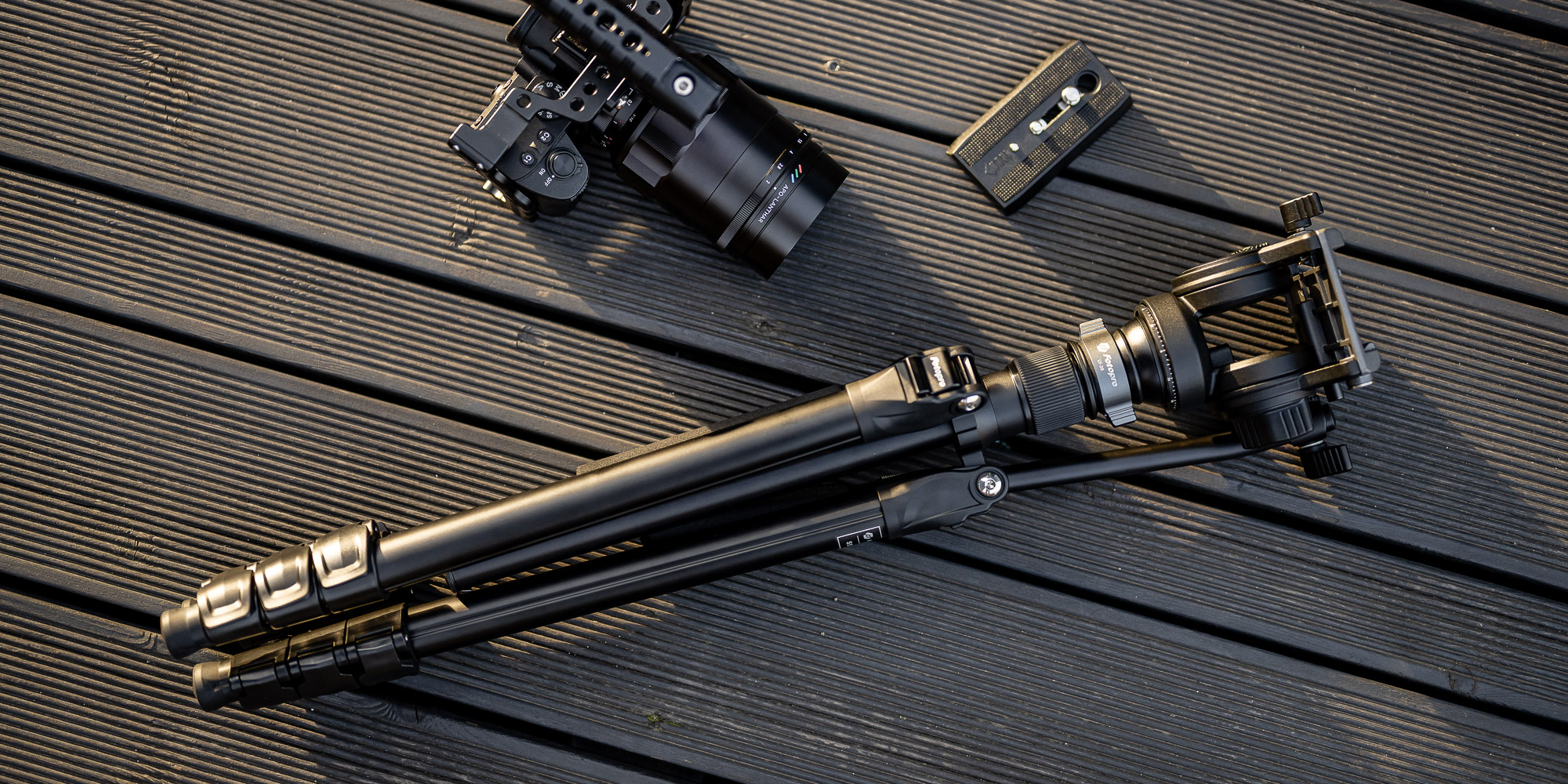 Smooth camera or camcorder movements
The oil head offered by the Fotopro S5i Pro tripod offers two smooth working axes – tilt and pan. Both are equipped with independent locks so that no accidental movement will interfere with the planned shot. The tilt axis allows you to control the camera within a range of 165º (75º up and 90º down). Depending on the weight of the equipment you are using, you can adjust the resistance accordingly. A long handle finished with a non-slip grip, which can be installed on the left and right side of the head, helps you precisely manage the movements of your camera or camcorder.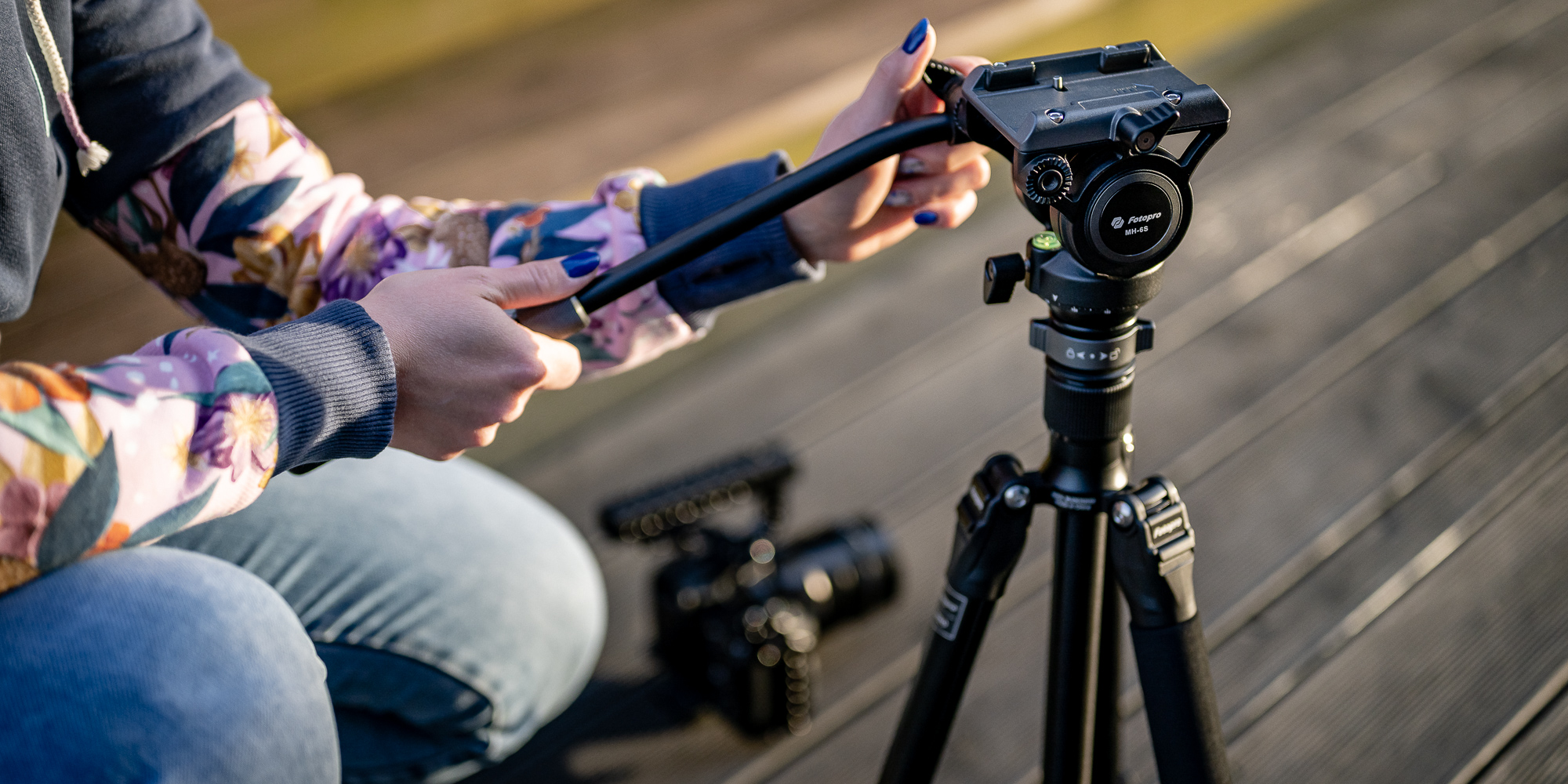 Convenient camera levelling
The Fotopro S5i tripod Pro variant offers a special leveling head. The ball base is a small device that effectively extends the functionality of the tripod. Thanks to it, you will set your camera at the right angle in seconds (adjustable within ± 10º). You will install the leveling head between the tripod and the actual head. The bubble leveler will allow you to quickly and accurately set the structure in the optimal position.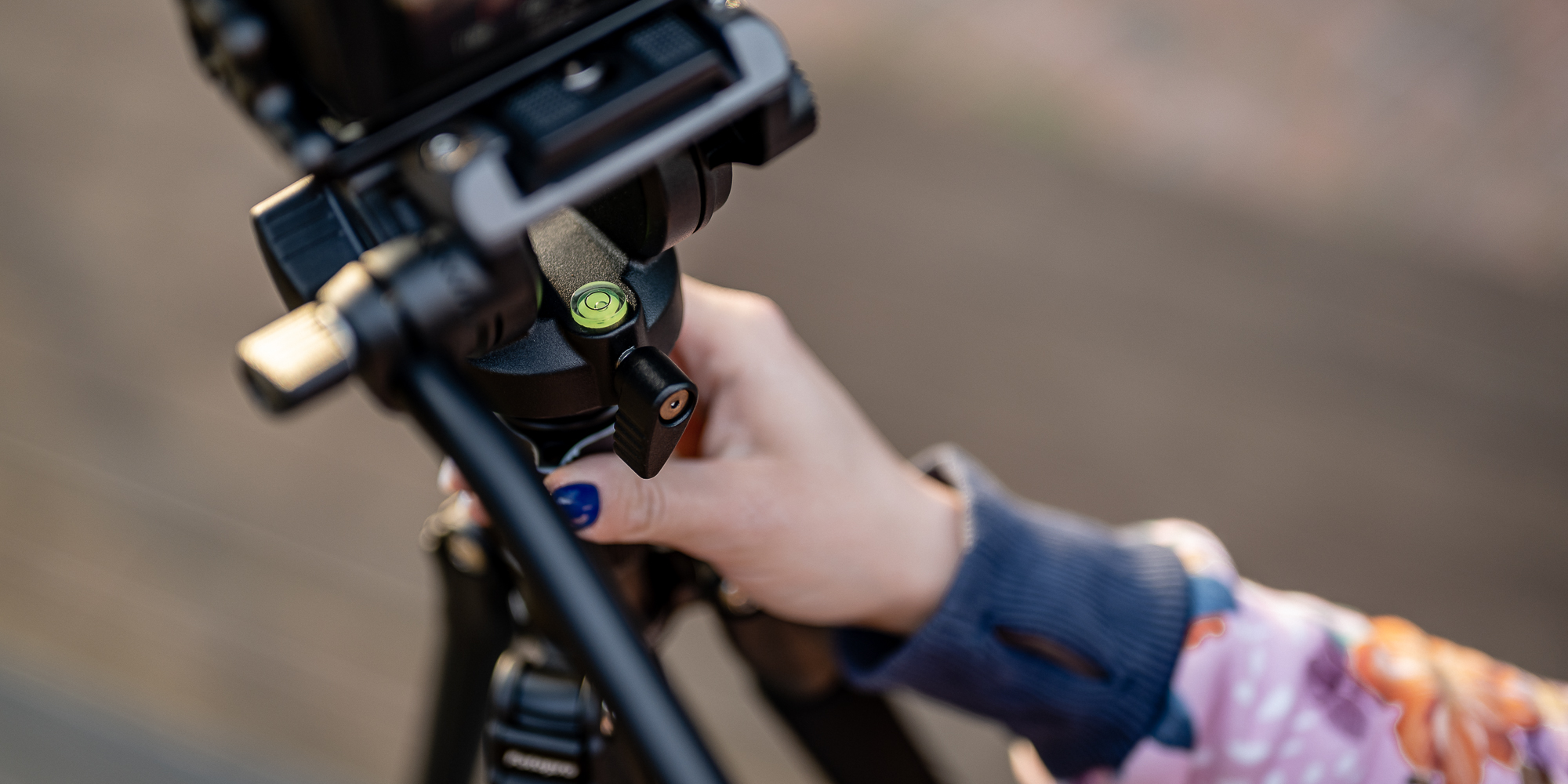 A great choice for long lenses
The Fotopro S5i Pro tripod with oil head is a great choice for those using long telephoto lenses, such as the 70-200mm. Its maximum lifting capacity is 5 kg. It is an ideal companion for filmmakers and photographers who need stability and precision. The tripod's design provides optimal rigidity, which is crucial when working with long focal length telephoto lenses. The oil head allows smooth and precise camera movement. This is especially important when shooting subjects in motion or when capturing sports events. There is also a special lock button and a quick-mount plate, which will be compatible with 2 1/4″ and 3/8″ mounting threads.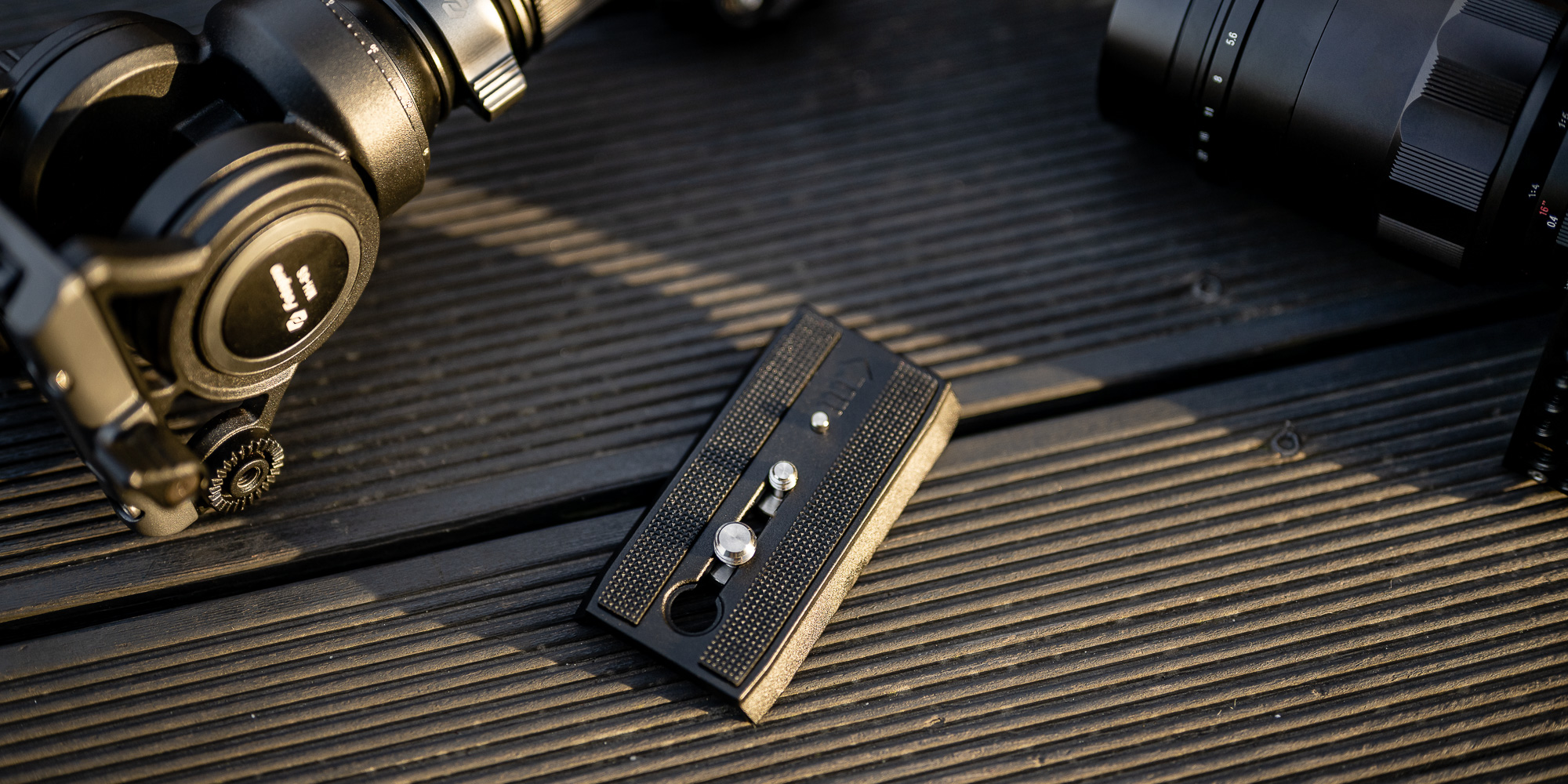 Fast and convenient unfolding
The four leg sections of the Fotopro S5i Pro tripod are locked with a reliable and quick-to-use "Flip Lock" clamp system. Such a solution will allow you to precisely adjust their length to your current needs in seconds and quickly get ready to work with your camera or camcorder. The working height of the tripod can range from 70 cm to 162.5 cm. This range will allow you to create creative shots from different perspectives.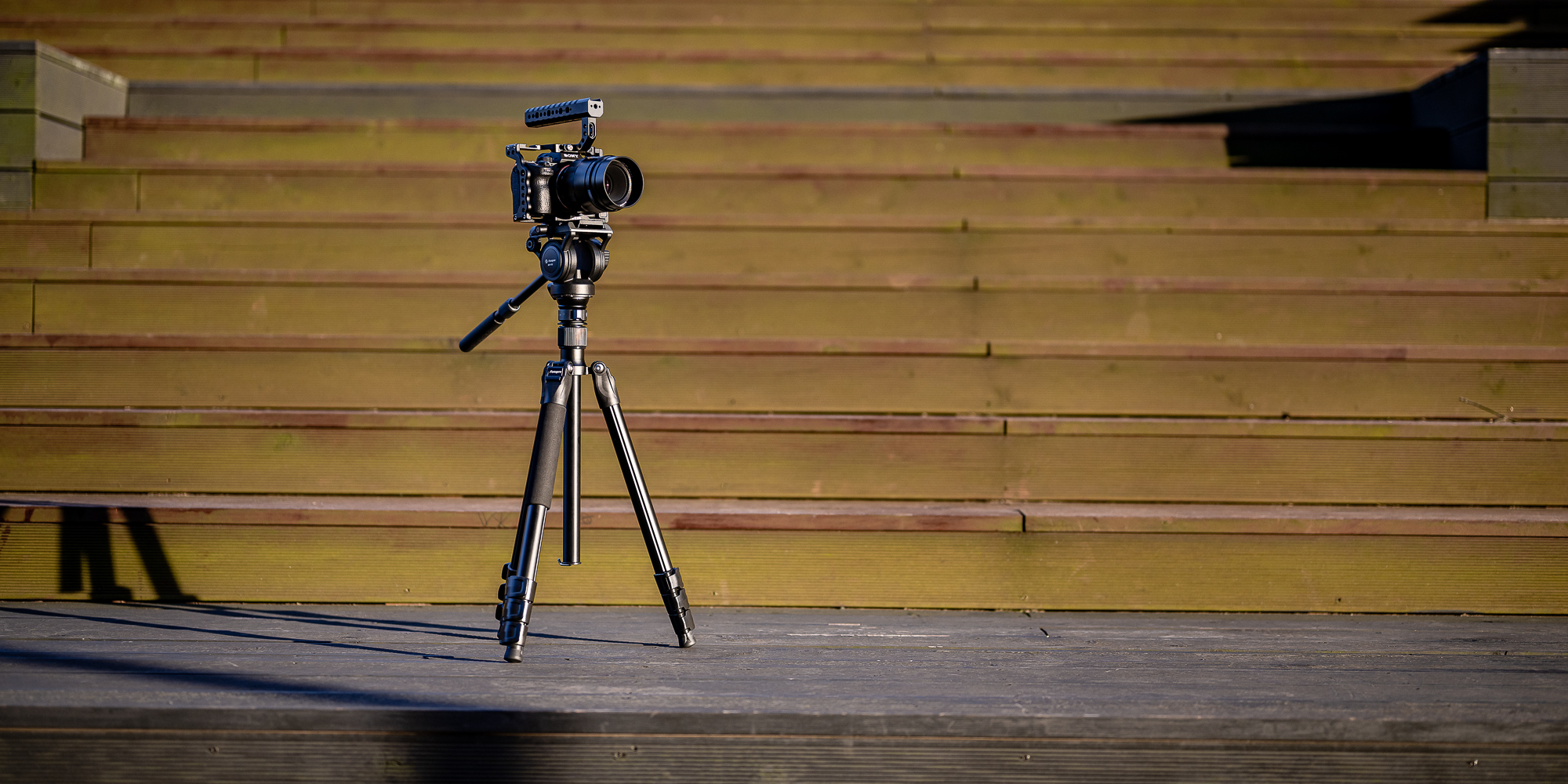 Mounting additional accessories
The Fotopro S5i Pro tripod was created with modern photographers and video makers in mind, who are eager for additional accessories to make their daily work easier. The device is equipped with a 1/4″ mounting thread. This solution will help you install an additional working tool near your camera, such as a preview screen, LED lamp or directional microphone. This will save you on additional tripods and give you more space around your workstation.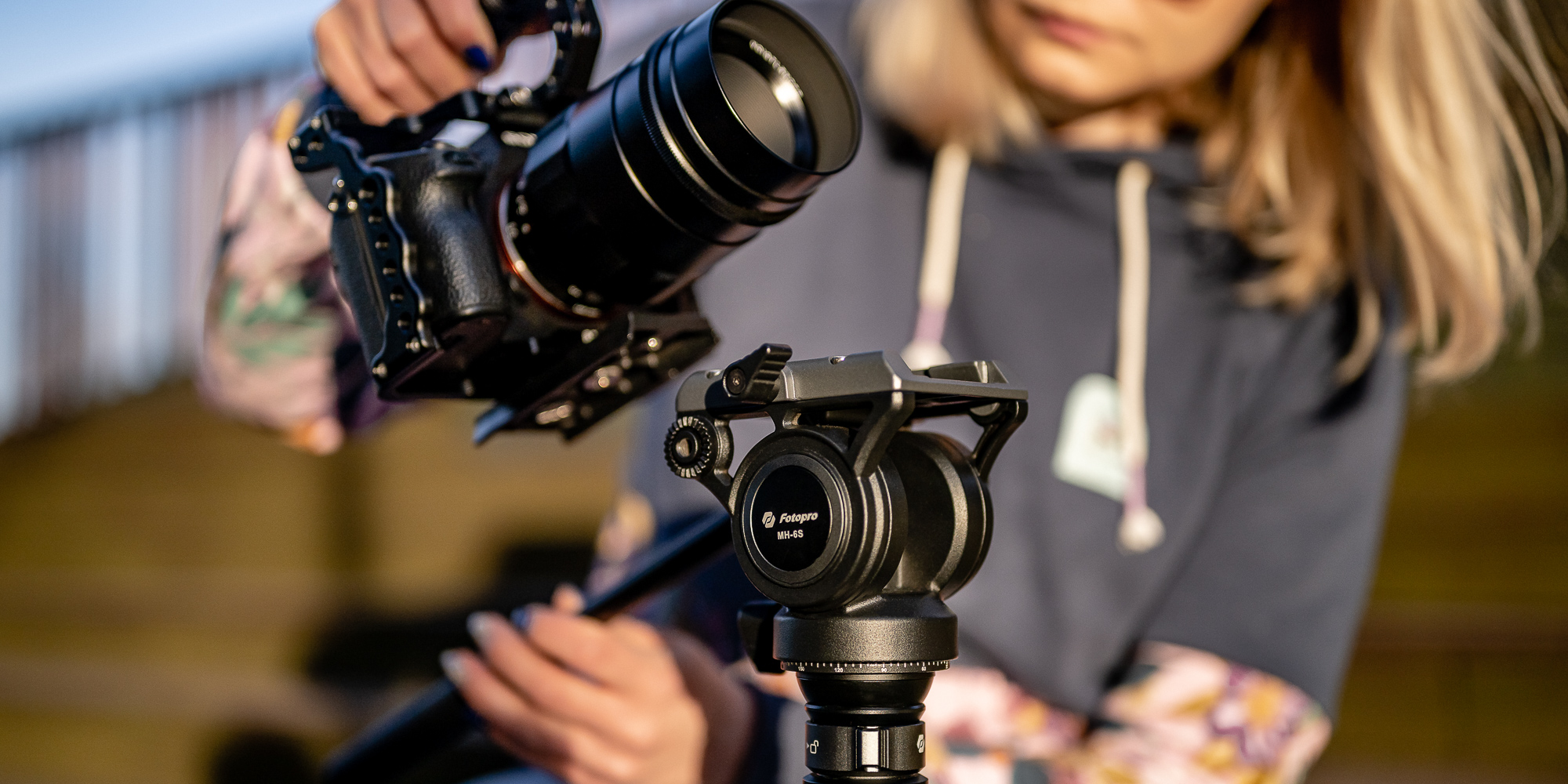 Ideal duo with Fire Wheels dolly
Taking smooth moving shots doesn't have to involve buying expensive gimbals or rail-mounted camera rides. Just reach for the Fotopro Fire Wheels dolly. You can easily combine the device with the Fotopro S5i Pro tripod. This duo will give you smooth camera movements that will take your video productions to a whole new level.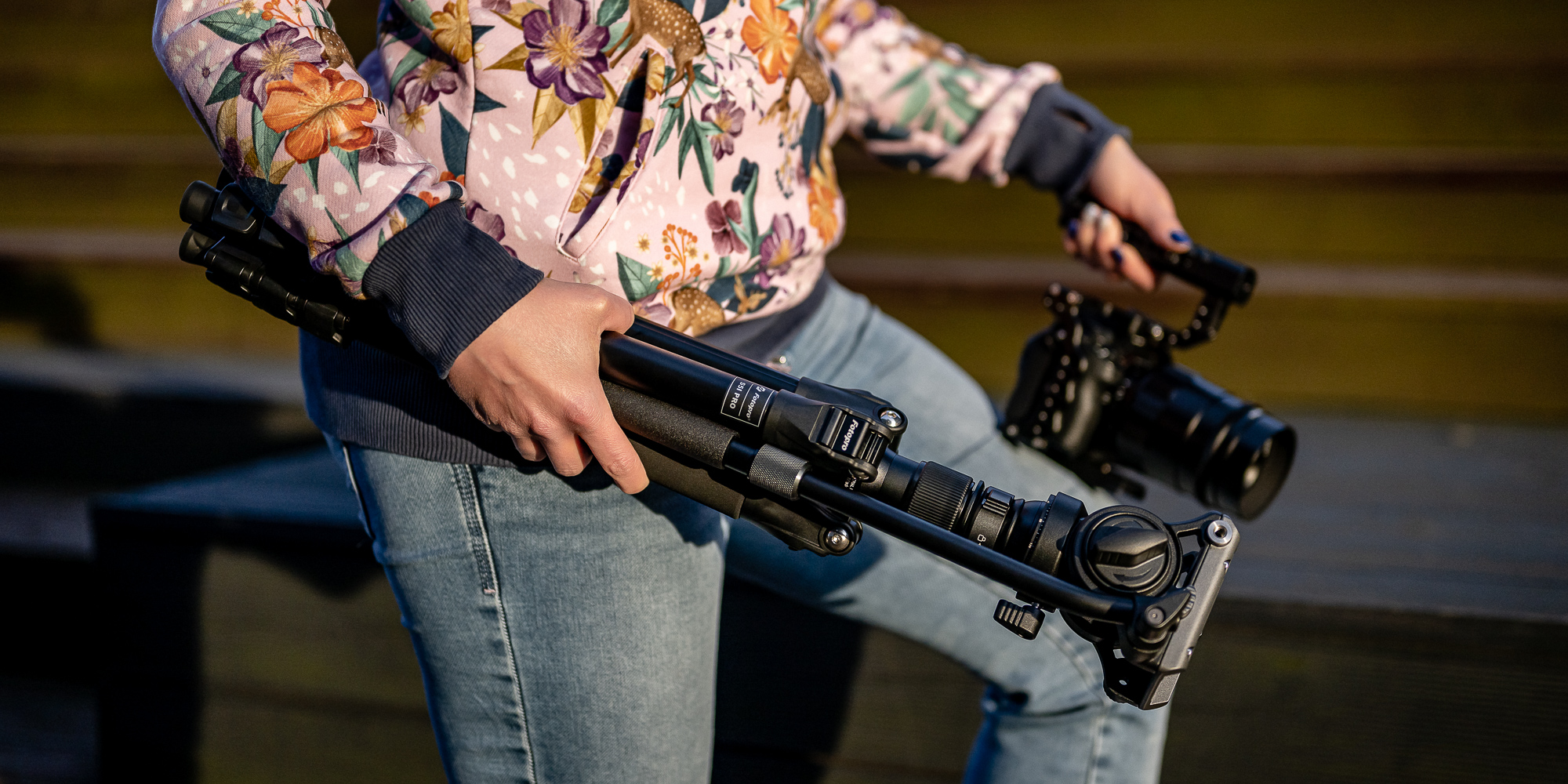 Join the #photopropolis family
As you embark on an amazing journey full of unique frames and shots, don't forget to bring a good tripod with you. Share your great photos and videos with us by tagging us on Facebook and Instagram See you on the trail, in vlogs and on film sets!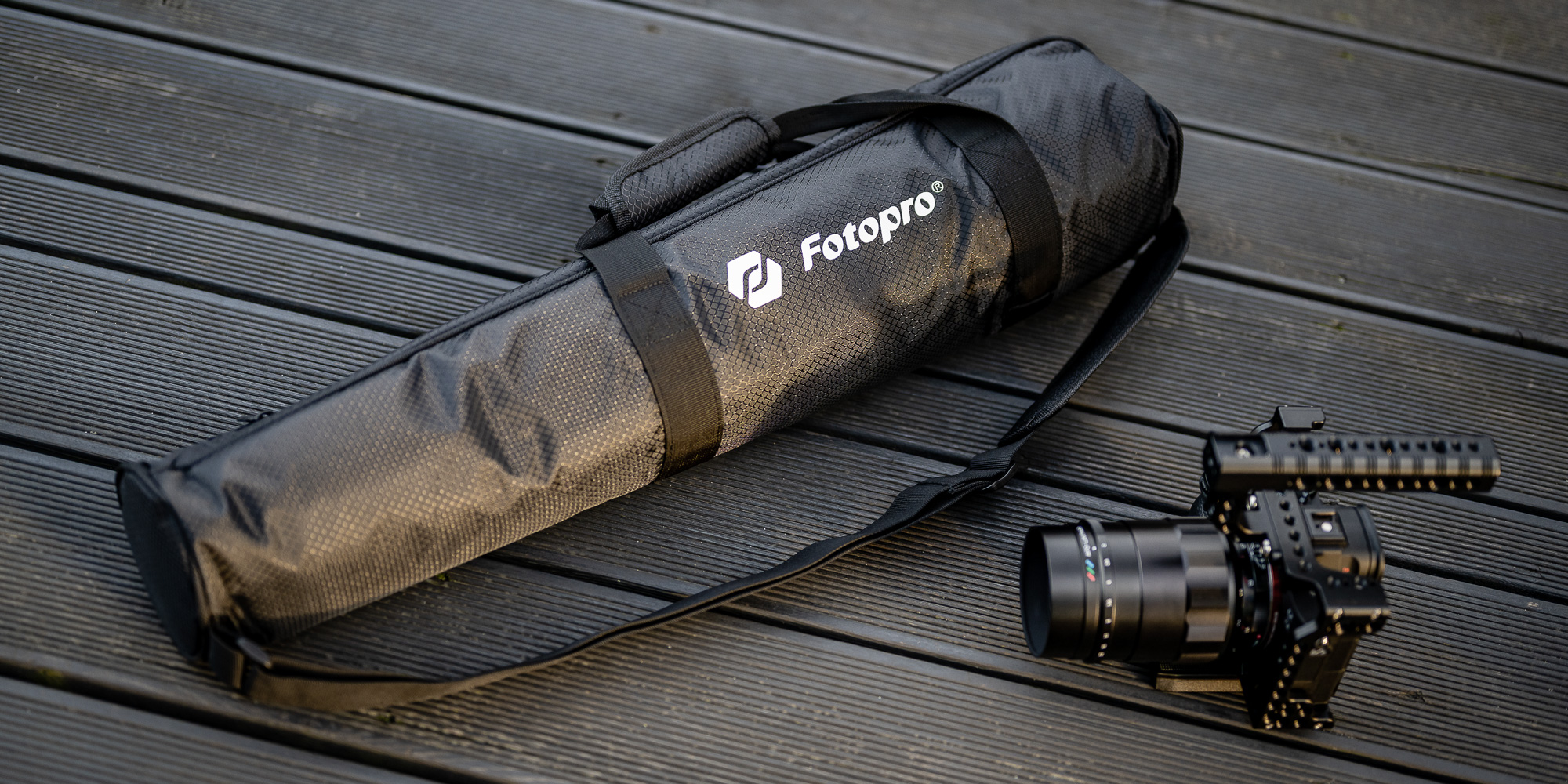 Specification
model: Fotopro S5i Pro
color: black
number of leg sections: 4
max. leg diameter: 26 mm
minimum tripod working height: 70 cm
Maximum working height of tripod:

without extending the center column: 136.5 cm
with center column extended: 162.5 cm

height in transport position: 62 cm
maximum tripod load: 5 kg
weight: 1.95 kg
Set contents
Photopro S5i Pro tripod – black
oil head with quick release plate
leveling head
case