Description
The Fotopro T-Roc photography tripod is every outdoor photographer, traveler and professional's dream. The uncompromising build quality and carbon fiber construction ensure adequate strength, and light weight. Precision ball head and high lifting capacity provide excellent support for your photo-video equipment. We are proud to present our newest series of T-Roc tripods, which have been tested in the toughest conditions around the world. The series is available in three variants differing in maximum height, weight and lifting capacity.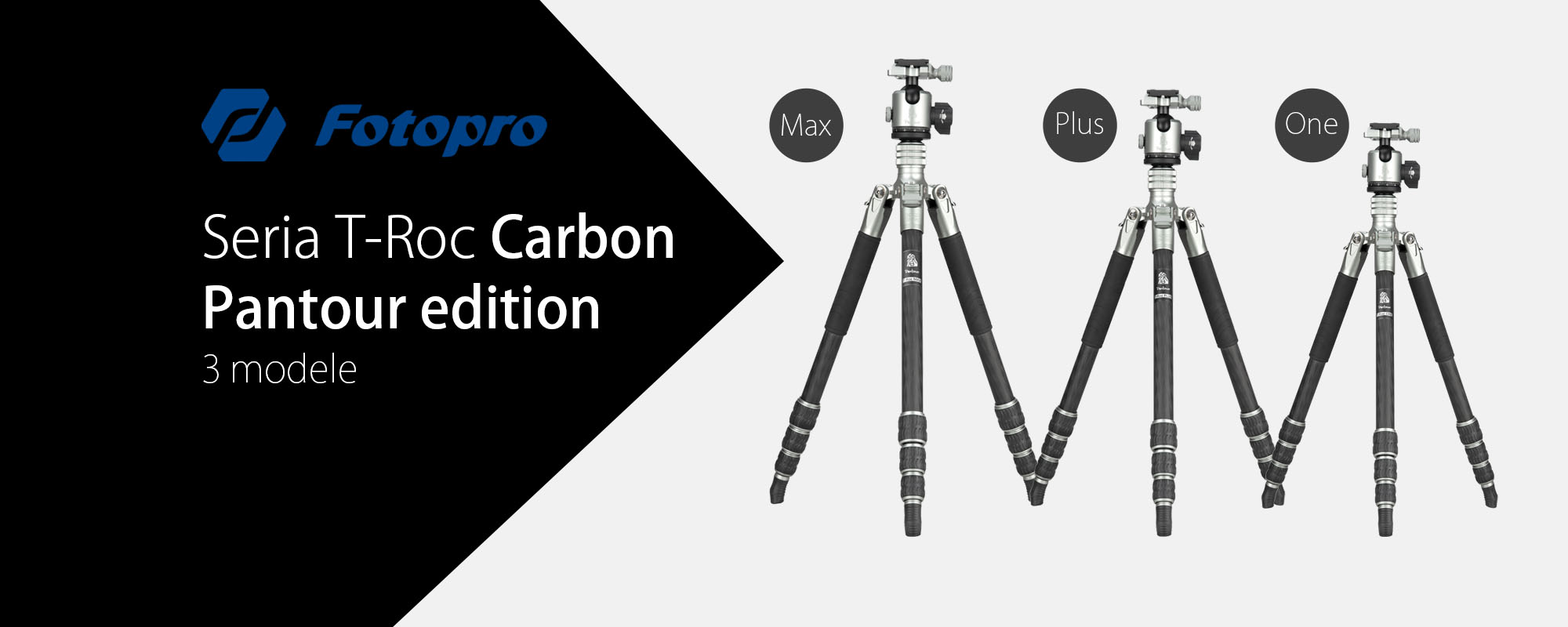 Main features of the T-Roc Plus photo tripod
maximum height – 155.4 cm
maximum load capacity – 15kg
lightweight and durable tripod made of carbon fiber – weight 1.5 kg
a precision ball head with Arca-Swiss quick-mount plate
a short column column with a high-powered ball head
short central column, possibility of spreading the tripod "flat"
Titanium spikes with unique design
Silicone handles
silicone grips on legs
additional 3/8″ thread for accessories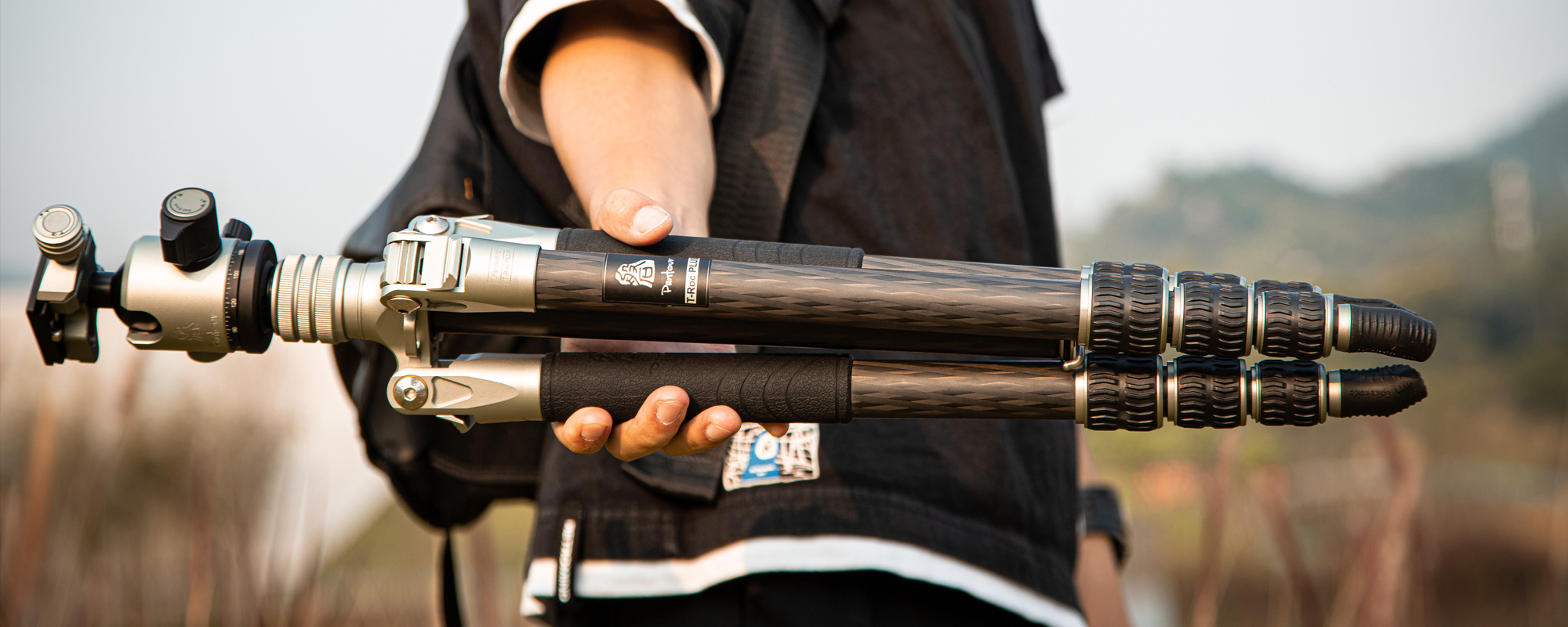 Four-section locking legs
The four-section legs are locked with a reliable and quick-to-use clamp system called T-LOCK. With just a quarter turn of the ring, you can change the length of a given section.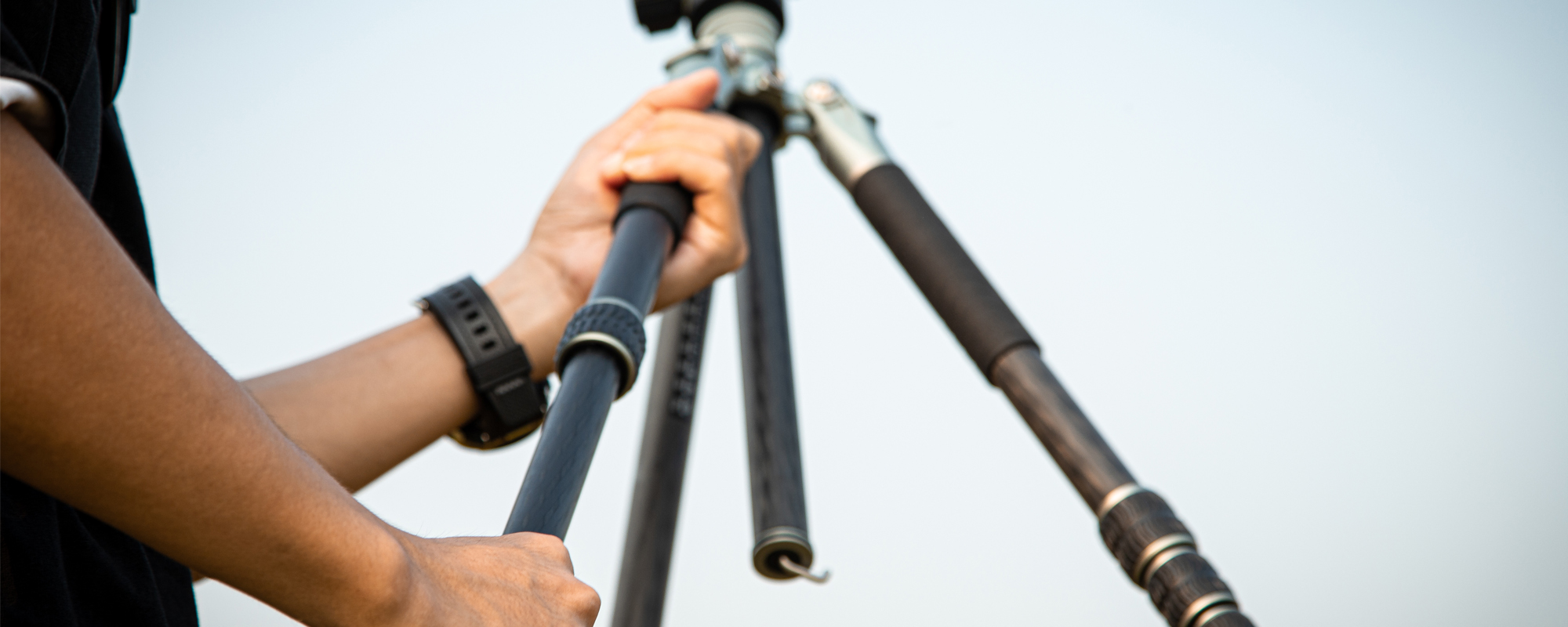 Three-level-tilt
The three-level tilt system allows you to comfortably and stably set up the tripod legs at the right angle, regardless of the ground shape. In addition, the short center column allows you to spread the tripod legs at a very wide angle, allowing you to take photos from a very low perspective.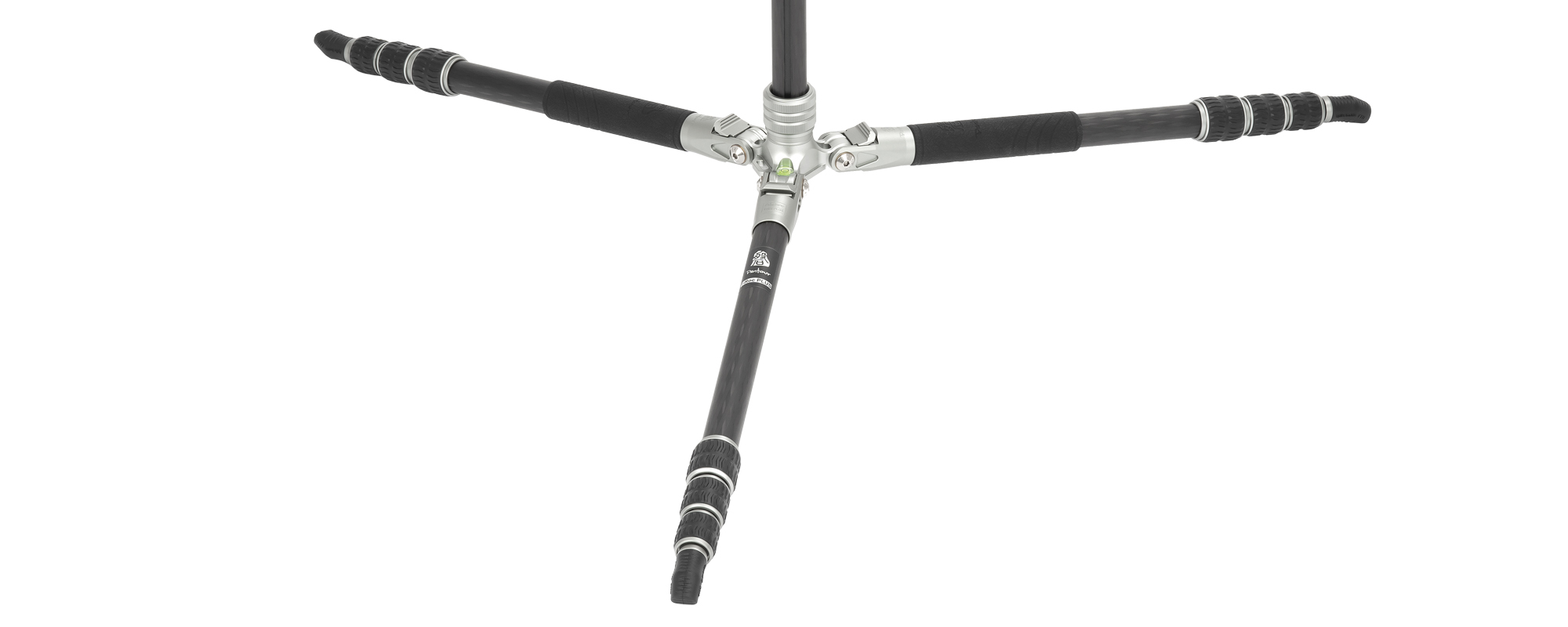 Ball head
The new high-precision ball head features a multi-stage clutch, independent axis lock knobs and a 360° scale for easy panorama creation. It is also well sealed against contact with sand and water.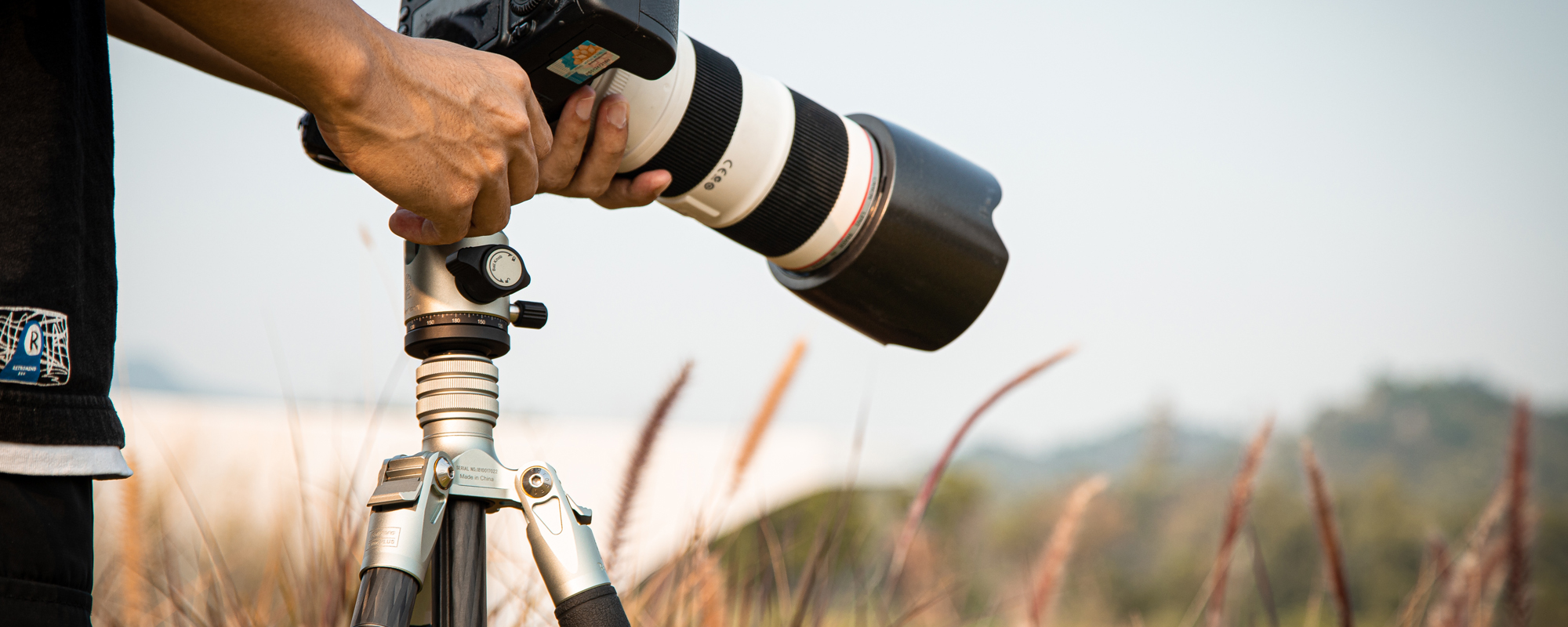 Titanium spikes
The legs of the tripod are finished with eagle-like curved claws. Made of titanium, the spikes will easily penetrate permafrost and rock-hard glacier cover, providing statuesque stability.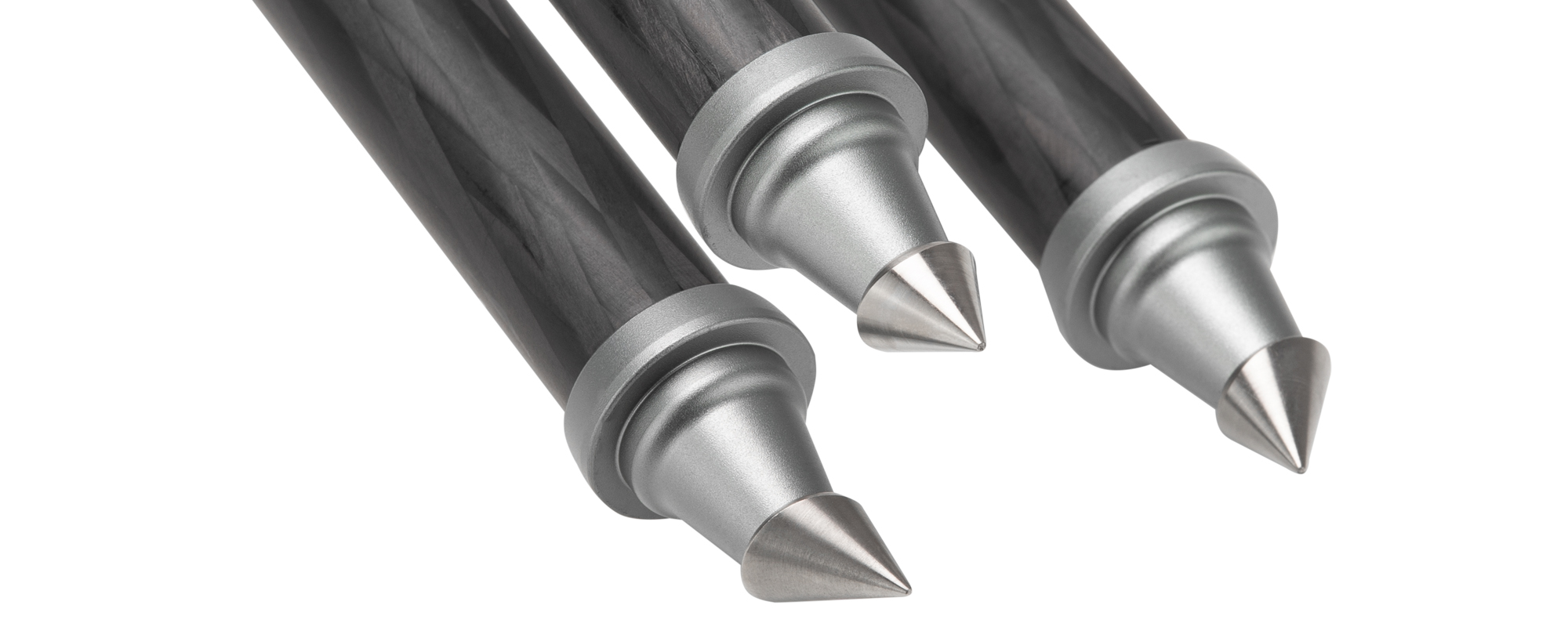 Additional accessories
When you buy the Fotopro T-Roc Plus tripod with G5 ball head, you also get a high-end carrying case with a comfortable shoulder strap, a set of spare rubber feet and a set of Allen wrenches for adjusting the resistance of individual components.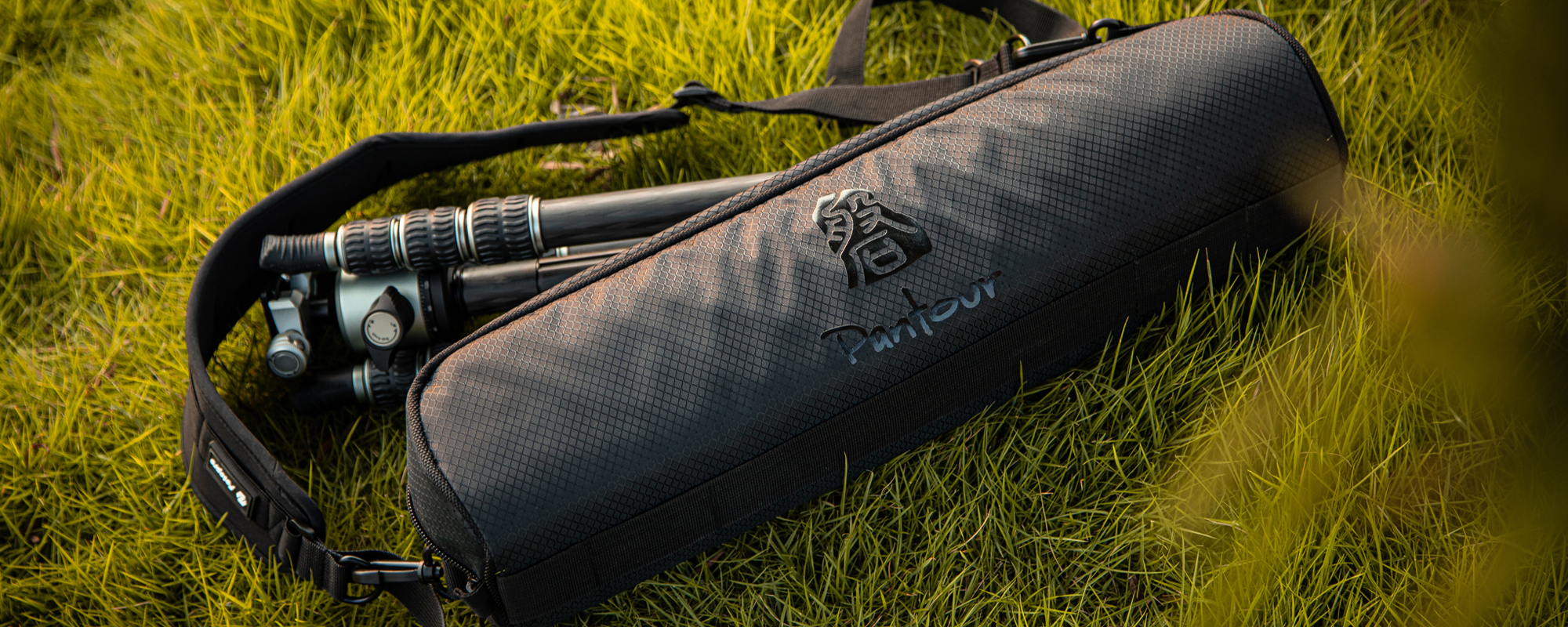 Reliability Guarantee
Excellent quality of materials and precision of workmanship make this tripod will not disappoint you during countless photographic expeditions. This is confirmed by the manufacturer's six-year warranty!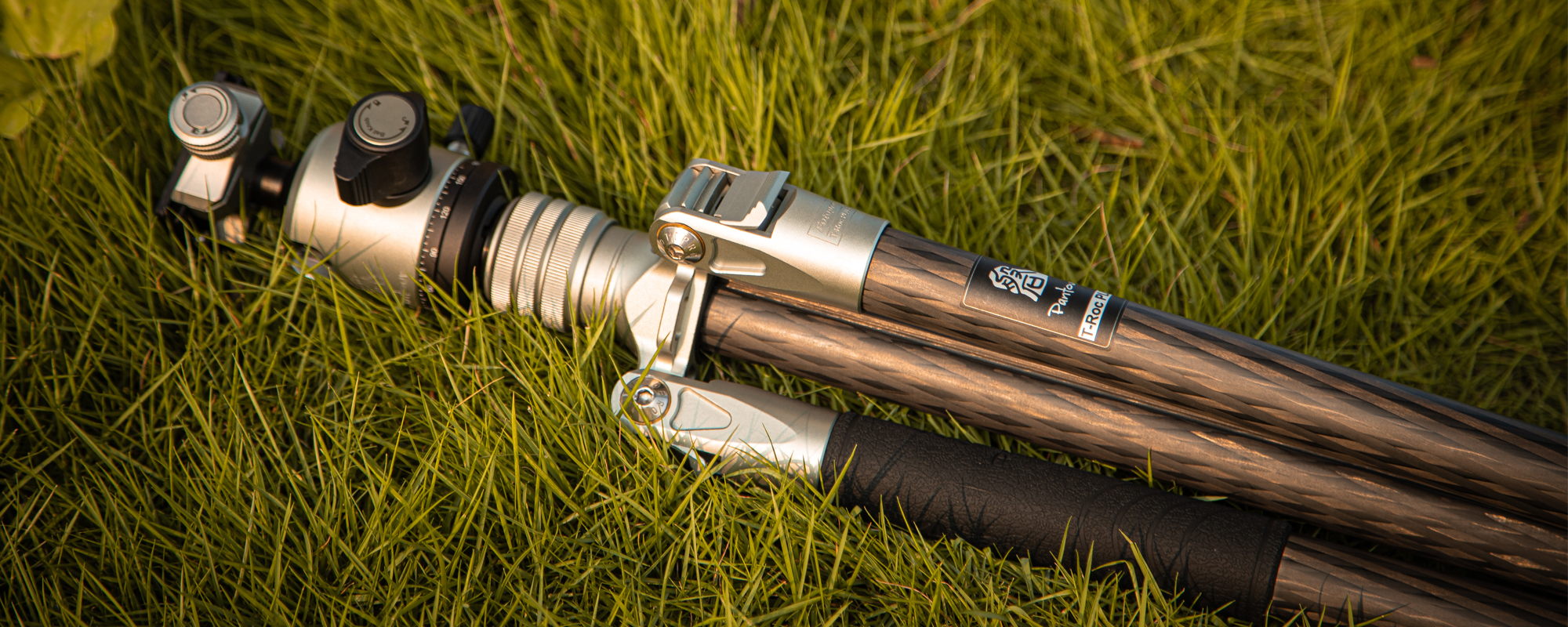 Specification
Fotopro T-Roc Plus tripod with G5 ball head
Material: carbon fiber
weight: 1.5 kg
maximum load: 15 kg
Maximum working height with center column extended: 155.4 cm
maximum working height with central column down: 127.7 cm
minimum working height: 20.4 cm
Length after folding: 43.5 cm
max. working temperature: +70 °C
min. working temperature: +70 °C
max. working temperature: +70 °C
min. working temp: -40 °C
Photopro T-Roc Plus tripod (specification not including head)
model: Fotopro T-Roc Plus
color: silver-black
weight: 1.17kg
maximum load: 15 kg
maximum working height with center column extended: 147.2 cm
maximum working height with central column down: 119.5 cm
minimum working height: 12.2 cm
Length after folding: 43.5 cm
number of leg sections: 4
diameter of the leg sections: 25, 22, 19, 16 mm
type of leg lock: T-LOCK (screwed with a ring)
leg angle adjustment: YES (three positions)
head platform diameter: 49 mm
mounts:

male tripod thread

male tripod thread

female tripod thread

other features:

level
two-piece center column (long and short)
titanium spikes
anti-skid pads on tripod feet
hidden hook in central column
Photopro G6 head (specification not including tripod)
model: Fotopro G5
color: silver-black
head type: ball head
weight: 320 g
maximum load: 15 kg
height: 8.2 cm
base diameter: 47 mm
ball diameter: 36 mm
horizontal rotation: 360°
vertical rotation: -/+ 90°
mounts:

1 x 3/8 "female tripod thread

other features:

level
two independent pan and tilt lock knobs
clutch – adjustable ball clamping power
Angle scale for easy and accurate panning
Compatible with all the other panning tools
Compatible with all the other panning tools
compatible with Arca-Swiss quick release mounting plates
blocking mechanism to prevent the camera from being locked in place
lock to prevent accidental removal of quick release plate
Compatible with Arca-Swiss standard quick release plates
Compatibility with Arca-Swiss standard quick release plates
Quick Mount Plate
system: Arca-Swiss
Material: anodized aluminium alloy
Length: 5 cm
Material: anodized aluminium alloy
length: 5 cm
width: 4.2 cm
height: 1 cm
weight: 35 g
mounts:

male tripod thread
Kit contents
photographic tripod Fotopro T-Roc Plus
Ball head Fotopro G5
Arca-Swiss quick-mount plate
a set of spare accessories
a set of spare rubber caps for tripod feet
a carrying case for Fotopro G5
Pod and accessory pouch
Case for tripod and accessories
shoulder strap for tripod and accessories
Allen wrench set