Description
The X-Aircross 3 Lite Video is the lightest variant of the next generation of iconic film tripods from Fotopro. It weighs even less than the model without the "Lite" suffix, takes up less space, while offering a greater working height range (from 15.6 to 154.3 cm). The device is equipped with a functional film head. Thanks to it, you can even better control the camera's movements within the tilt and pan axes. The 5-section legs are made of durable 3K carbon fiber. The tripod will be ideal for filmmakers, streamers, vloggers and travelers. The ability to remove the center column will allow you to film almost at the ground. The tripod is equipped with 2 1/4″ threads, a hook and non-slip rubber feet. A smartphone holder is also hidden inside the center column.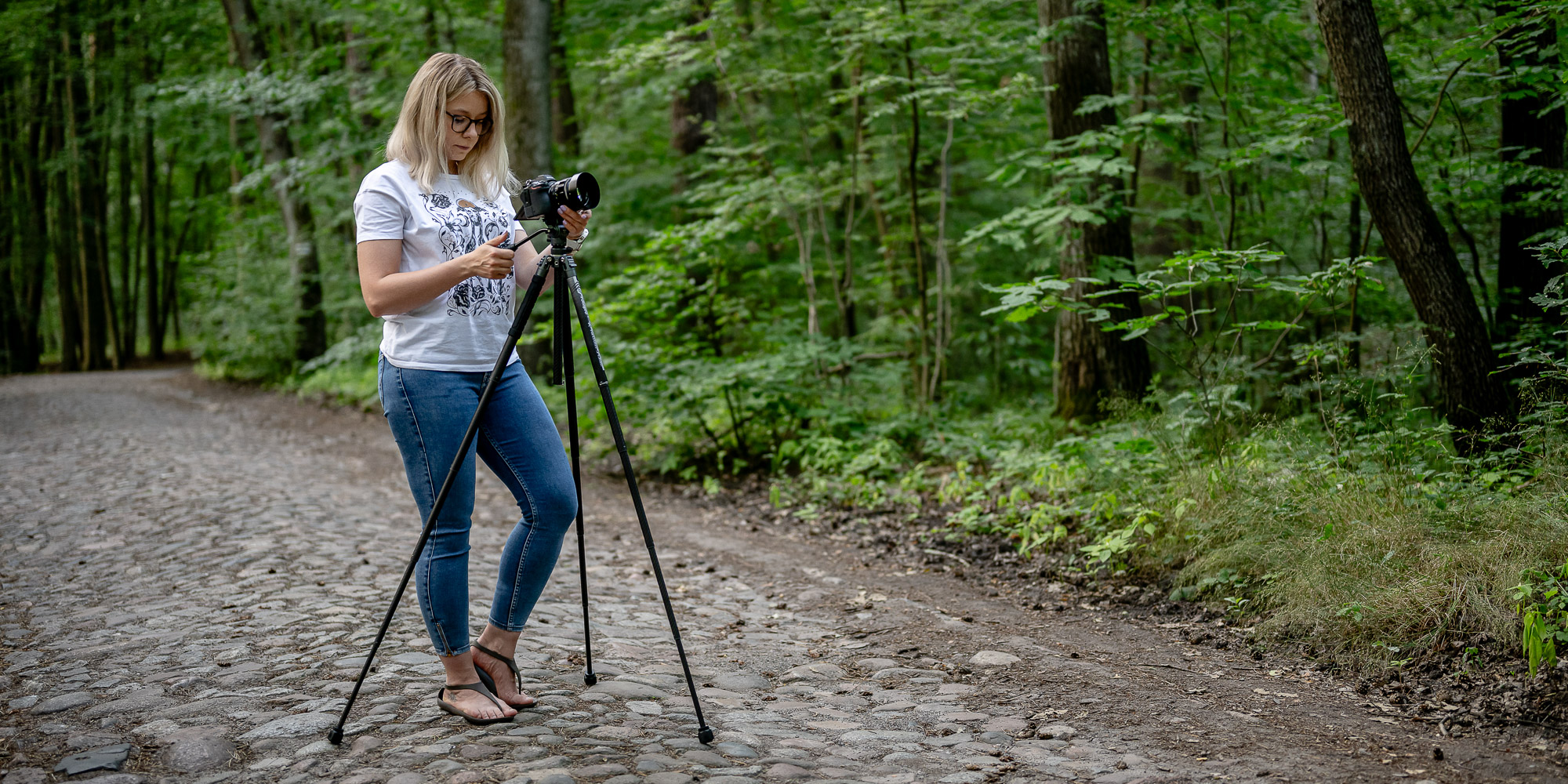 Main product features
ultralight tripod made of 3K carbon fiber
model in orange color
variant with film head (Video)
ideal choice for DSLR, mirrorless and camcorder work
ultralightweight design (1.03 kg)
max tripod load capacity – 10 kg (max head load capacity – 3 kg)
when folded, it measures only 45.5 cm
from 15.6 to 154.3 cm working height
super-fast leg folding and unfolding system
3-stage leg tilt system
5 sections of legs that unfold with a swivel clamp system
removable center column allowing you to film closer to the ground
center column equipped with a hook to attach additional load
2 1/4″ threads allowing installation of additional accessories (e.g. lamp, microphone or "magic arm" mount)
film head providing movement within 2 axes – tilt and panning
ergonomic grip providing full control over camera or camcorder movements
slot for easy and precise panning
ergonomic screw to conveniently connect the quick release plate to your devices
silicone non-slip feet
silicone lining on one of the tripod legs for a secure grip
an allen key hidden inside the head housing
included smartphone holder hidden inside the center column
transport bag for tripod that you can carry like a backpack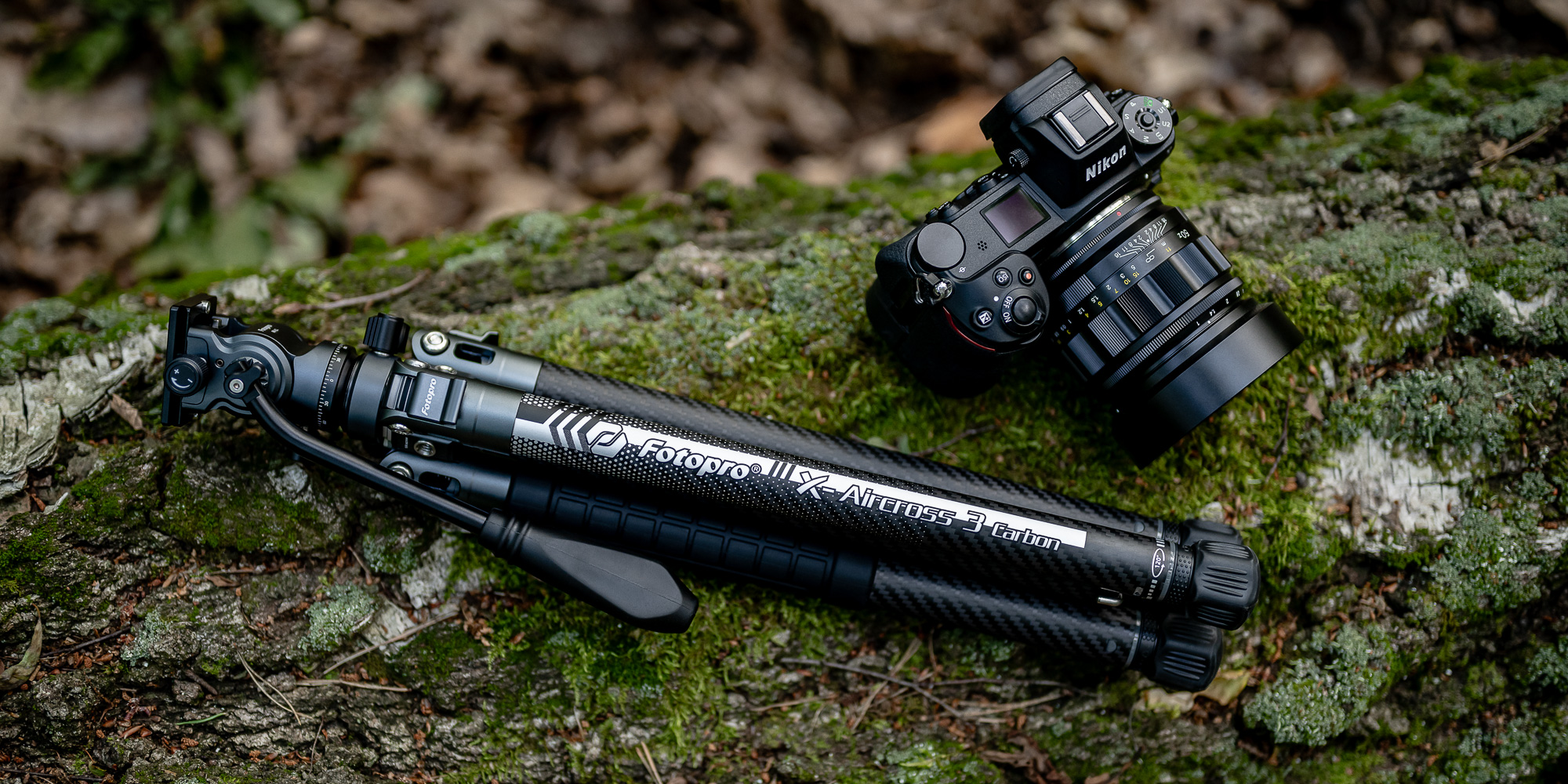 Top-of-the-line build quality
The Fotopro X-Aircross 3 Lite Video tripod is made of high quality 3K carbon fiber. One of the tripod's three legs has been finished with a pleasant-to-the-touch silicone lining, which will provide you with better comfort on cold or hot days when the whole device gets very cold or hot. Non-slip feet and a hook on which you can hang an additional load have not been forgotten either. You will also find an allen wrench in a special compartment on the head.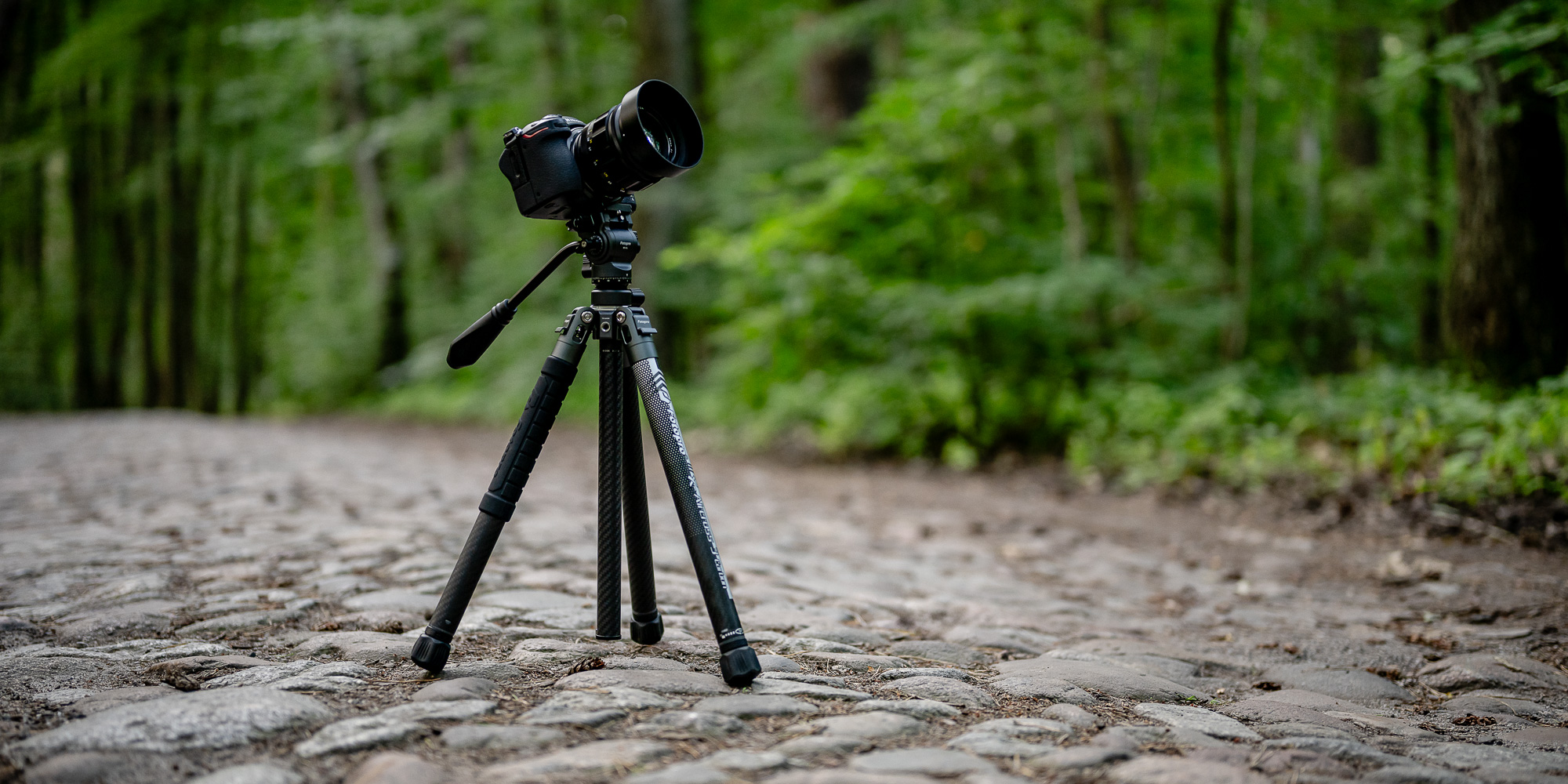 Multiple uses
If you're looking for a compact and handy tripod that will allow you to record smooth shots that take into account the movements of your camera or camcorder, the Fotopro X-Aircross 3 Lite Video is the perfect solution for you. Whether you're just getting started in video production or simply need an alternative to a ball head tripod, this multi-tasking device will give you full control over your shots – whether you're panning or shooting tilts.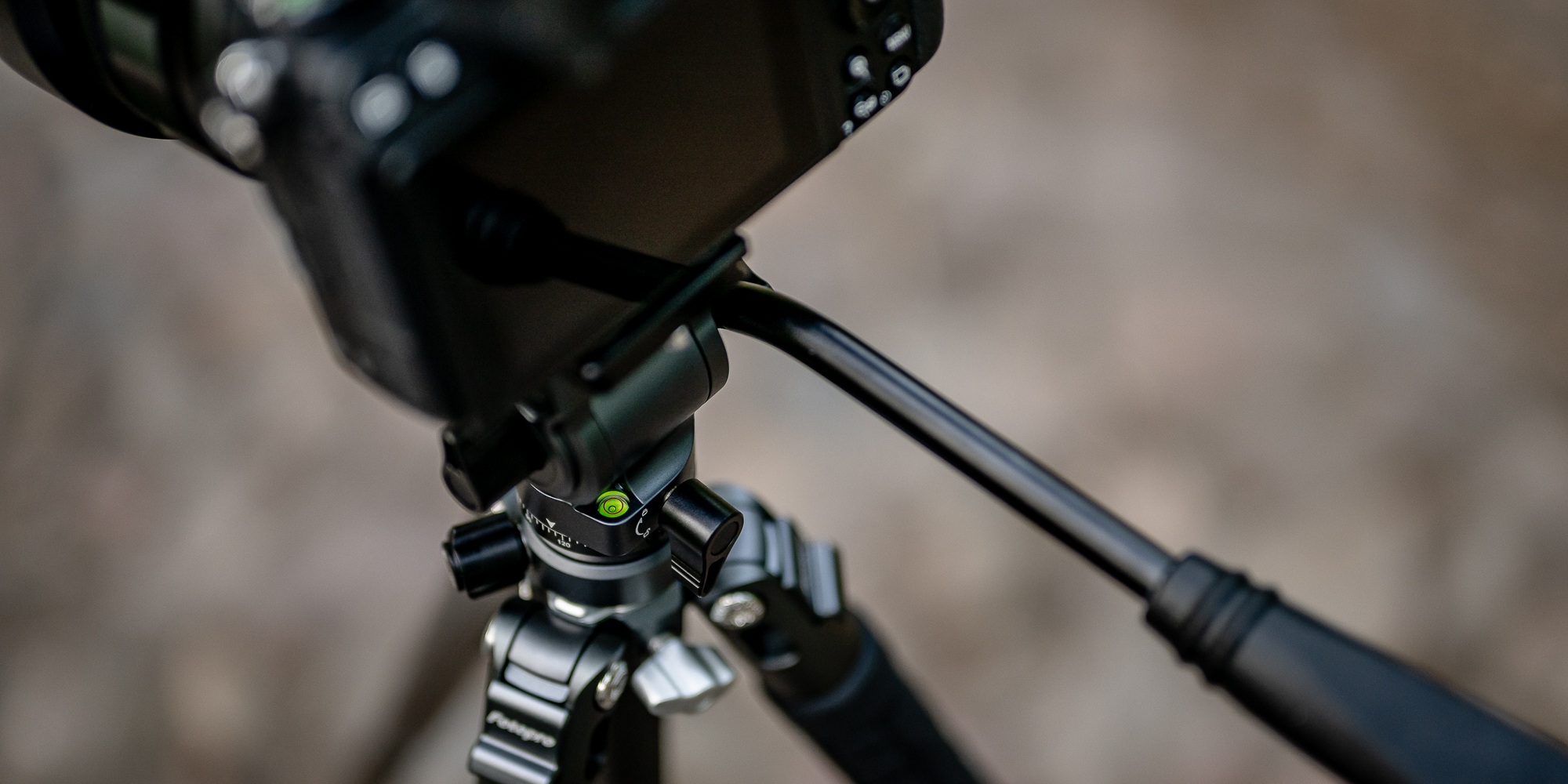 Smooth head movements
The head you get with the X-Aircross 3 Lite Video tripod offers two smoothly operating axes – tilt and pan. Thanks to independent locks, you are assured that no accidental movements will interfere with the planned shot. The long handle with a non-slip grip will allow you to control your camera or camcorder with precision.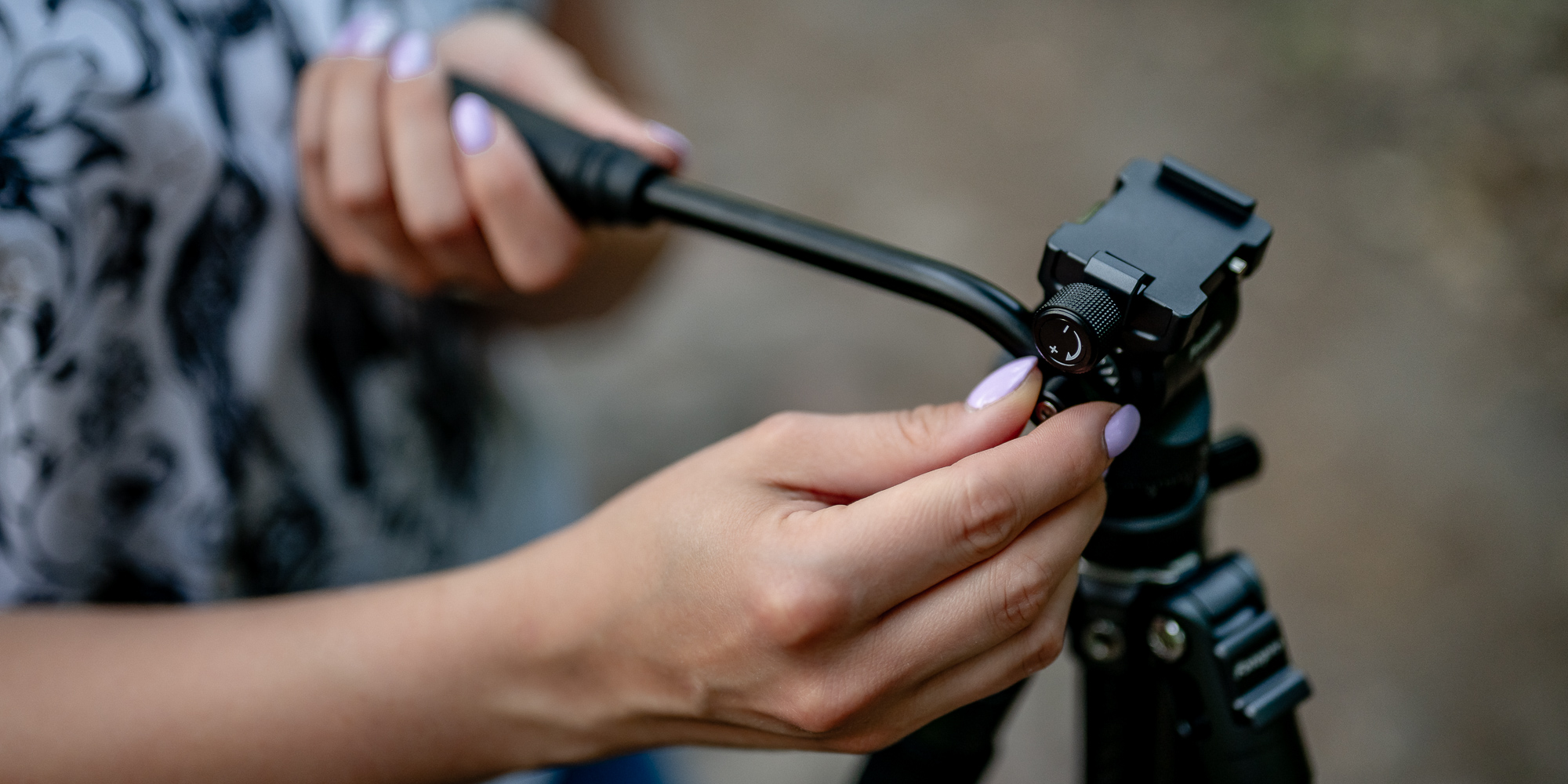 Unique functionality
The tripod has a three-stage adjustment mechanism for the legs, which consist of five sections. The X-Aircross 3 Lite Video uses an innovative center column that can be removed. Unscrewing its longer part will allow you to position the tripod practically at the ground. You can successfully use it both outdoors and at home. The handy design provides an adjustable height from 15.6 to 154.3 cm, which allows you to work comfortably in any environment.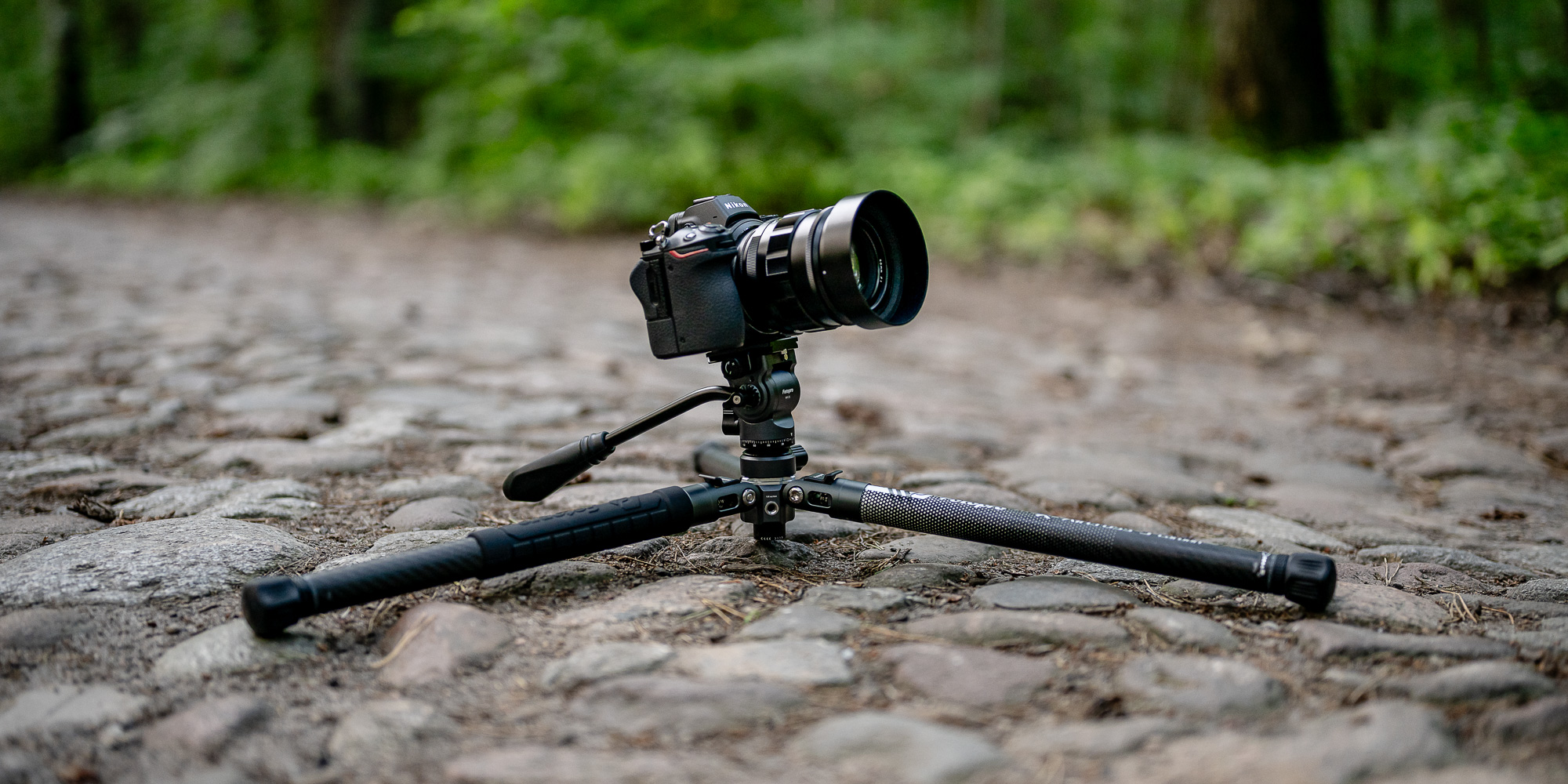 Smartphone holder included
Included with the Fotopro X-Aircross 3 Lite Video tripod is a practical smartphone holder. It is hidden inside the center column, in a special screw-on storage compartment. The holder is compatible with a quick-mount plate, allowing you to connect it to the head in no time. The adjustable clamp ensures compatibility with most popular smartphones.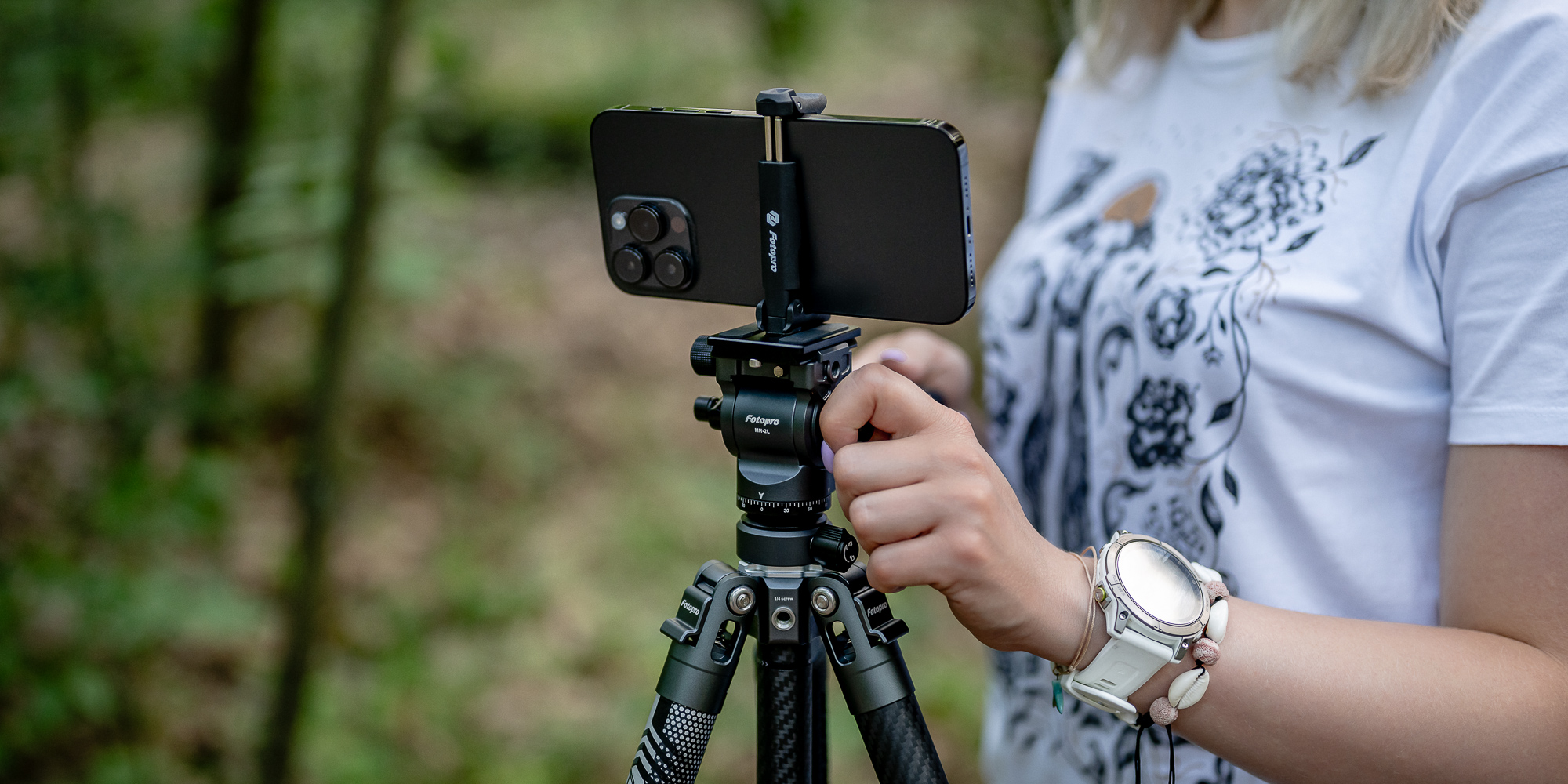 Mounting additional accessories
The Fotopro X-Aircross 3 Lite Video tripod is designed for modern video makers who often use additional tools to make their daily work easier. Equipped with two 1/4″ female threads, it allows the installation of additional accessories such as a "magic arm" arm, preview screen, LED flash, microphone, sound recorder or teleprompter.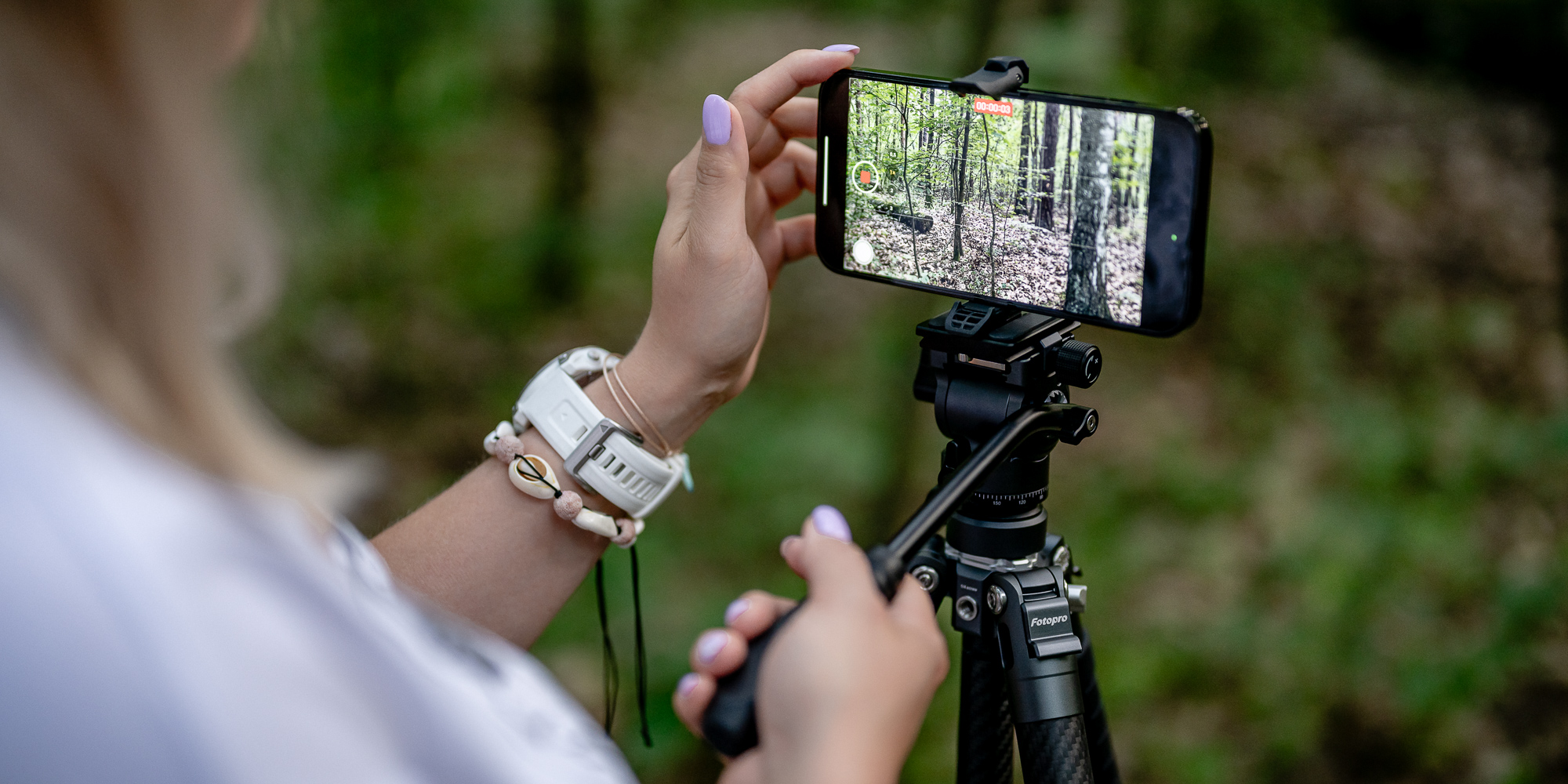 Transport bag
The Fotopro X-Aircross 3 Lite Video tripod weighs almost evenly at 1 kilogram. Its ultralightness makes it an ideal travel companion. Therefore, the manufacturer took care of a durable bag in which the tripod can be safely stored and transported. The cover is made of thick and pleasant to the touch material. You can carry it on your shoulder or on your back. Elastic strings and an ergonomic handle will also allow you to carry the bag comfortably.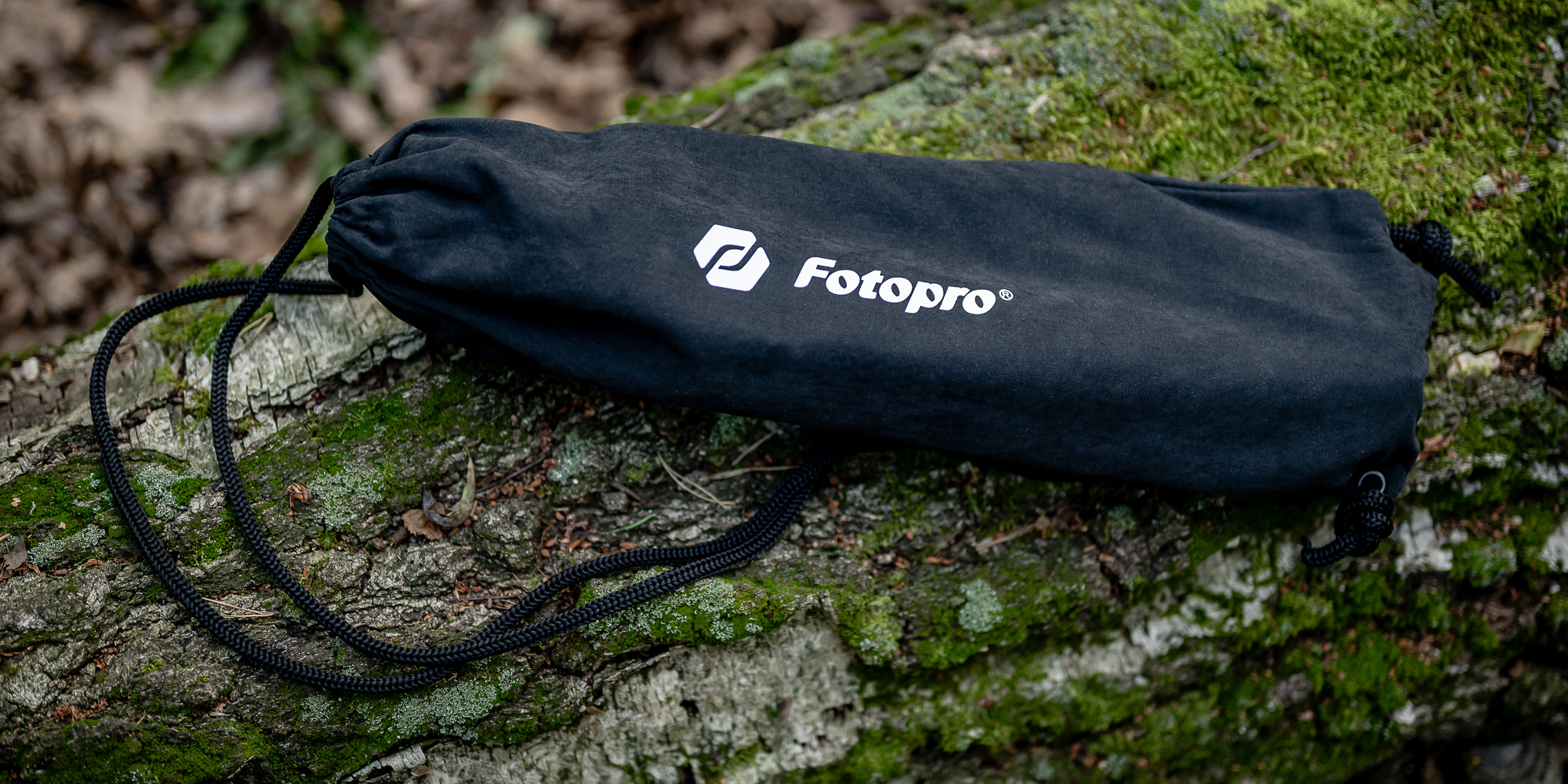 Join the #photopro community
If you embark on a journey full of unique frames and shots, don't forget to bring a sturdy tripod with you. Share your photos and videos with us by tagging us on Facebook and Instagram using the hashtag #fotopropolska. We'll see you on the trail!
Specification
model: Fotopro X-Aircross 3 Lite Video
color: orange
material of construction: carbon fiber (3K)
minimum working height: 156 mm
maximum working height: 1543 mm
number of leg sections: 5
height in transport position: 455 mm
width in transport position: approx. 71 mm
maximum head load: 3 kg
maximum tripod load: 10 kg
max. leg diameter: 25 mm
weight: 1.03 kg
Set contents
Photopro X-Aircross 3 Lite Video tripod – orange
Photopro MH-2L ball head
smartphone mount
transport bag
allen wrench