Description
The Humanas Air Cushion C1 is an ideal solution for people who spend a lot of time sitting. Take care of your health, convenience and comfort, reaching for a special cushion reducing the tension of your spine, relieving lumbar and buttocks and improving blood circulation. Humanas Air Cushion C1 is perfect for people leading sedentary lifestyles, office workers, seniors, pregnant women and people struggling with hemorrhoids or sciatica. Thanks to the quick inflation system, you can easily use it at home, at work or in the car. When folded, the pad takes up little space, so you can always have it with you!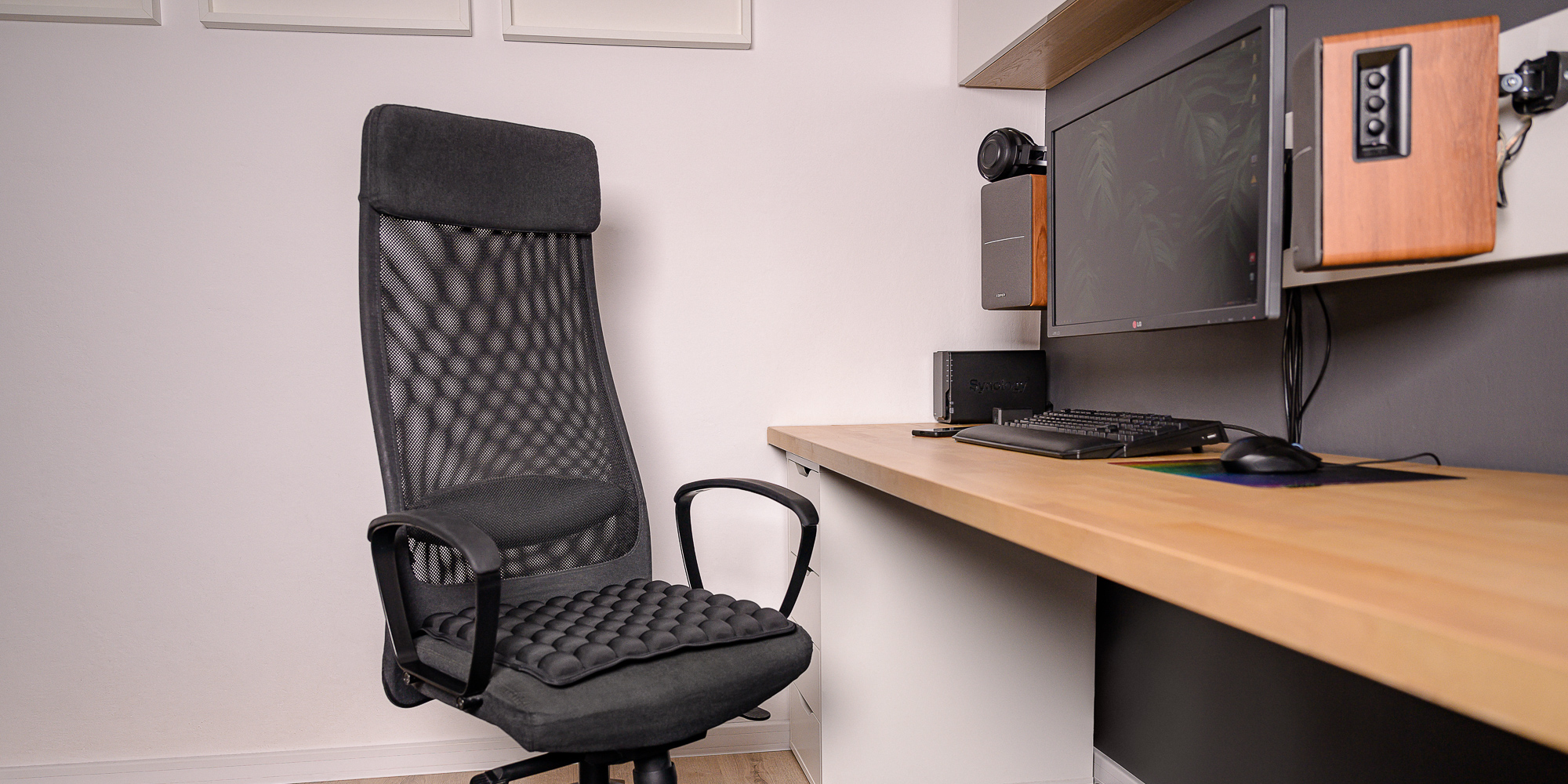 Main Product Features
universal pad for chairs, stools, armchairs or sofas
equipped with 56 air chambers with a height of 29 mm
Using the Air Cushion C1 pad improves circulation and reduces strain on the spine
Provides proper body balance and increases sitting comfort
helps avoid burns and chafes on the buttocks and intimate areas
suitable for pregnant women
garantees an even distribution of body weight
made of high quality, long-lasting materials
Made of high quality, long-lasting materials
built-in mechanism enabling convenient inflation, without the need to blow through the mouth
pumping does not require the use of a bulky pump
anti-skid material that provides very good grip on the ground
Ventilation slots for effective ventilation
Ventilation slots effectively dissipate accumulated heat
In concern for your health
Sedentary lifestyle negatively affects the condition of the spine. Working at a desk, driving a car or relaxing in front of a TV set are activities that often fill most of our day. In order to avoid back pain, discomfort and locomotor system pathologies, as well as to take care of the correct posture, it is worth reaching for the special Humanas Air Cushion C1 air pad, which will ensure healthy sitting and improve the comfort of everyday life.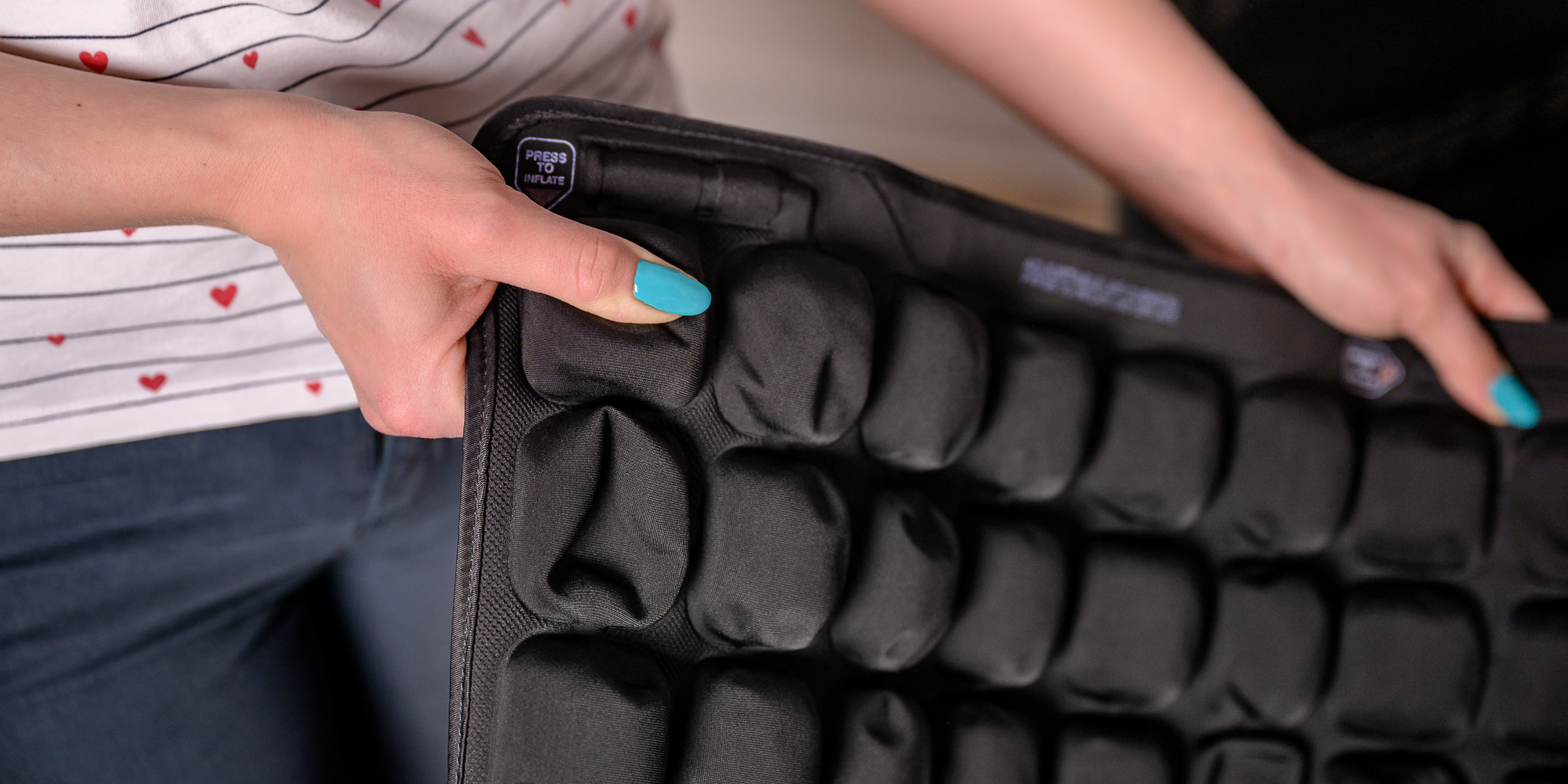 Great travel companion
The 56 interconnected air chambers with a height of 29 mm are designed to best protect your tailbone, relieve pressure on your hips and help you maintain an optimal sitting position. The ergonomic shape ensures not only an even distribution of body weight, but also effective heat dissipation through the ventilation slots. Such a solution is ideal not only at home and in the office, but also when travelling by car and on trips.
A relief for buttocks and spine
With the Humanas Air Cushion C1, the pressure of your body on the chair or armchair will be significantly reduced. This will improve blood circulation in your body and reduce strain on your hips and spine. With the Humanas Air Cushion C1, you will forget about the discomfort that often accompanies long hours spent in front of the computer. The air cushion also reduces the risk of haemorrhoids, sciatica, as well as abrasions occurring in the area of buttocks and intimate places.
Unique inflation system
To fill the chambers of the cushion with air, you do not have to use the resources of your lungs or reach for a portable pump. Humanas Air Cushion C1 is equipped with a special pumping mechanism. It is enough to press a few times in the indicated place, and after just a few seconds, the cushion is ready for use. Depending on your needs and preferences, you can decide for yourself, what softness of the cushion will be best for you. According to the manufacturer's recommendations, the optimal filling should be between 60% and 70% of the total volume of the chambers. The Humanas Air Cushion C1 is also equipped with a special air release valve. You literally need a moment to prepare the cushion for transport, roll it up and hide it in your backpack, where it will easily fit even into a small pocket for handy accessories.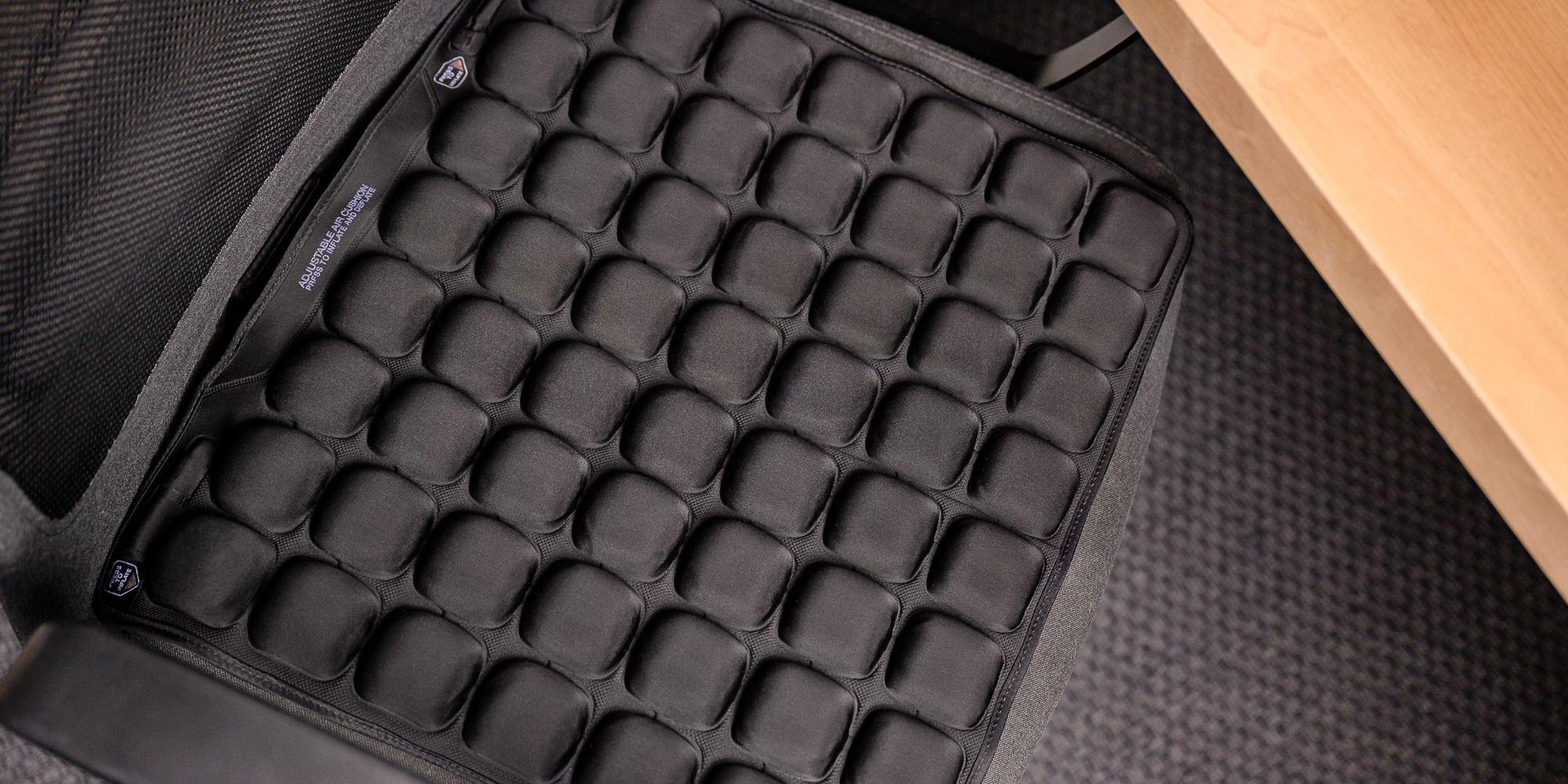 Always-on-your-seat
The upper part of the Humanas Air Cushion C1 has been covered with a pleasant to the touch anti-static material, which prevents the cushion from sliding out from under your buttocks. A special anti-slip layer has been applied on the underside. Both of these solutions ensure that the airbag stays in place, providing optimal comfort, freedom of movement and sitting comfort.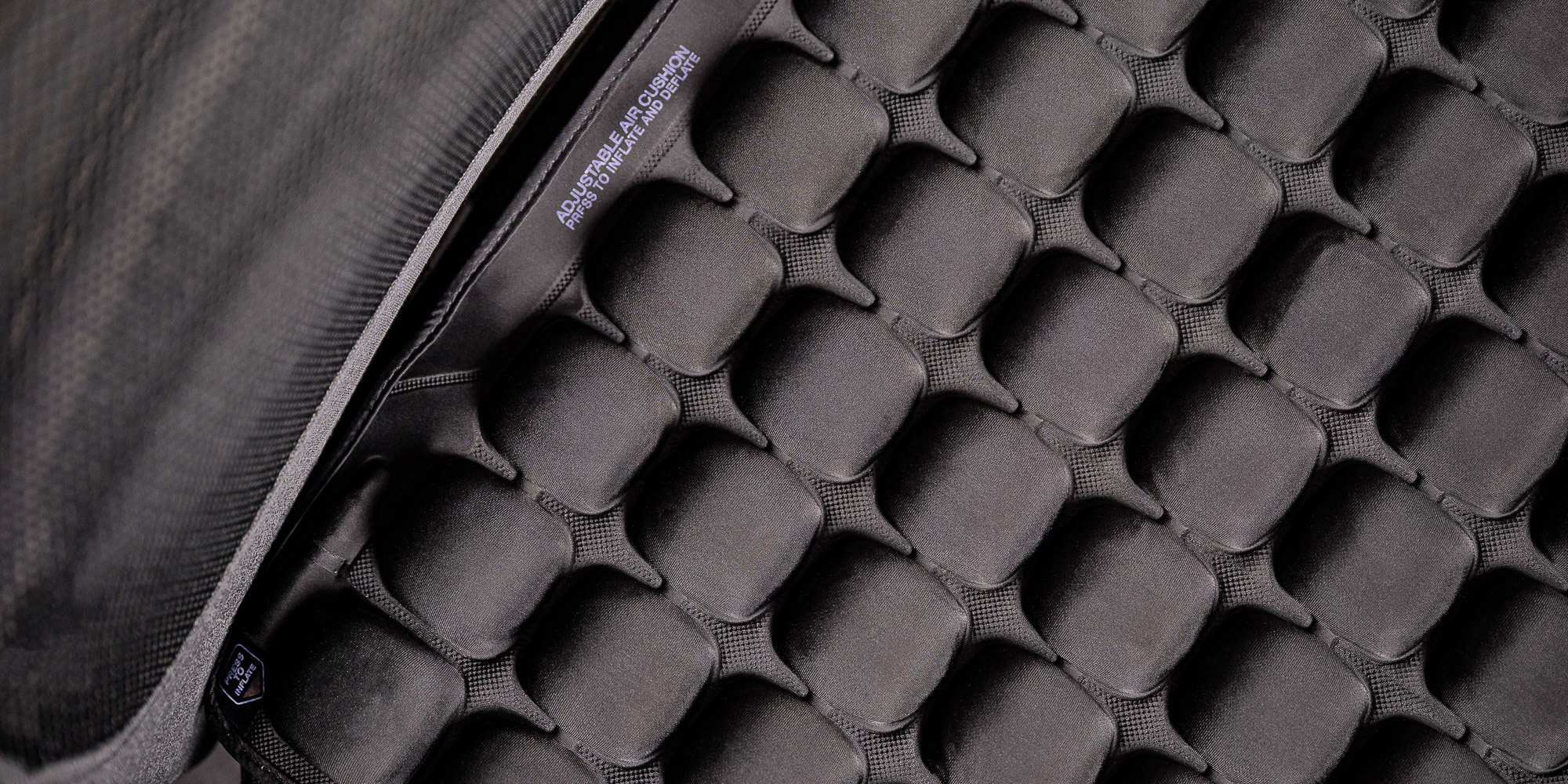 Take care of your comfort
With the Humanas Air Cushion C1, almost any seating position can be comfortable. The possibility of adjusting the level of filling of the pad will allow you to fit it to various armchairs, chairs and sofas. This innovative solution will work wherever your buttocks may need more support, better blood circulation and the comfort you deserve! And since the folded airbag easily fits into any backpack or bag, you can always have it with you!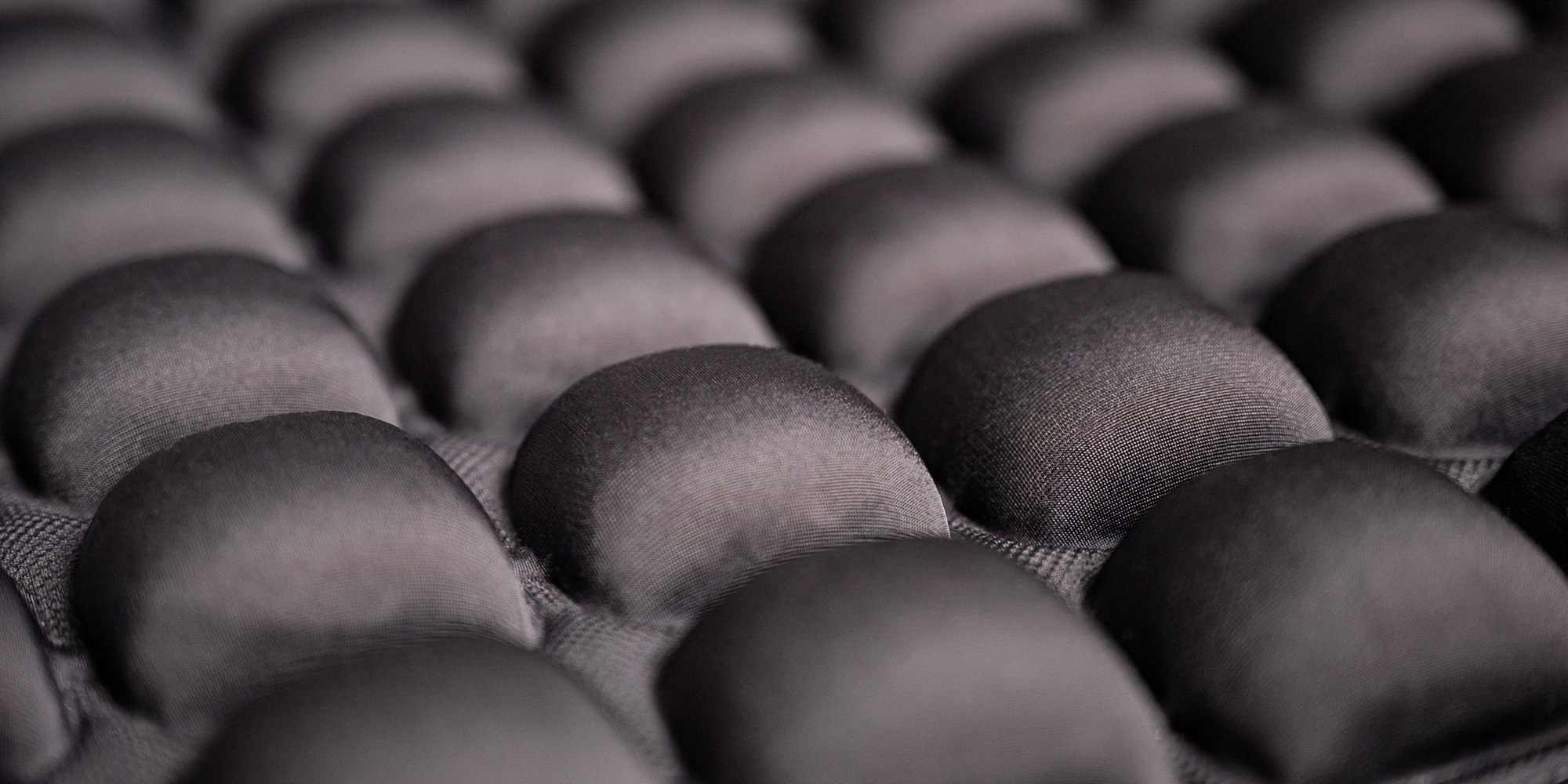 Specification
model: Humanas Air Cushion C1
material: polyester, lycra, thermoplastic polyurethane, non-woven fabric
inflation system: built-in
maximum load: up to 200 kg
dimensions: 460 x 430 x 33 mm
weight: 370 g
Kit contents
Humanas Air Cushion C1 seat pad
Air cushion