Description
The Humanas Air Cushion R3 was created to make carrying large bags, suitcases, sacks and cases equipped with a shoulder strap more comfortable. Thanks to it, the load will be less felt and everyday travel will become more comfortable. This solution also helps to avoid chafing and abrasions. Additional protection will also extend the life of the straps themselves. The pad is equipped with 30 air chambers, which are inflated using a special mechanism that does not require blowing or using a pump. When folded, the pad takes up less space than a power bank, so you can always have it with you!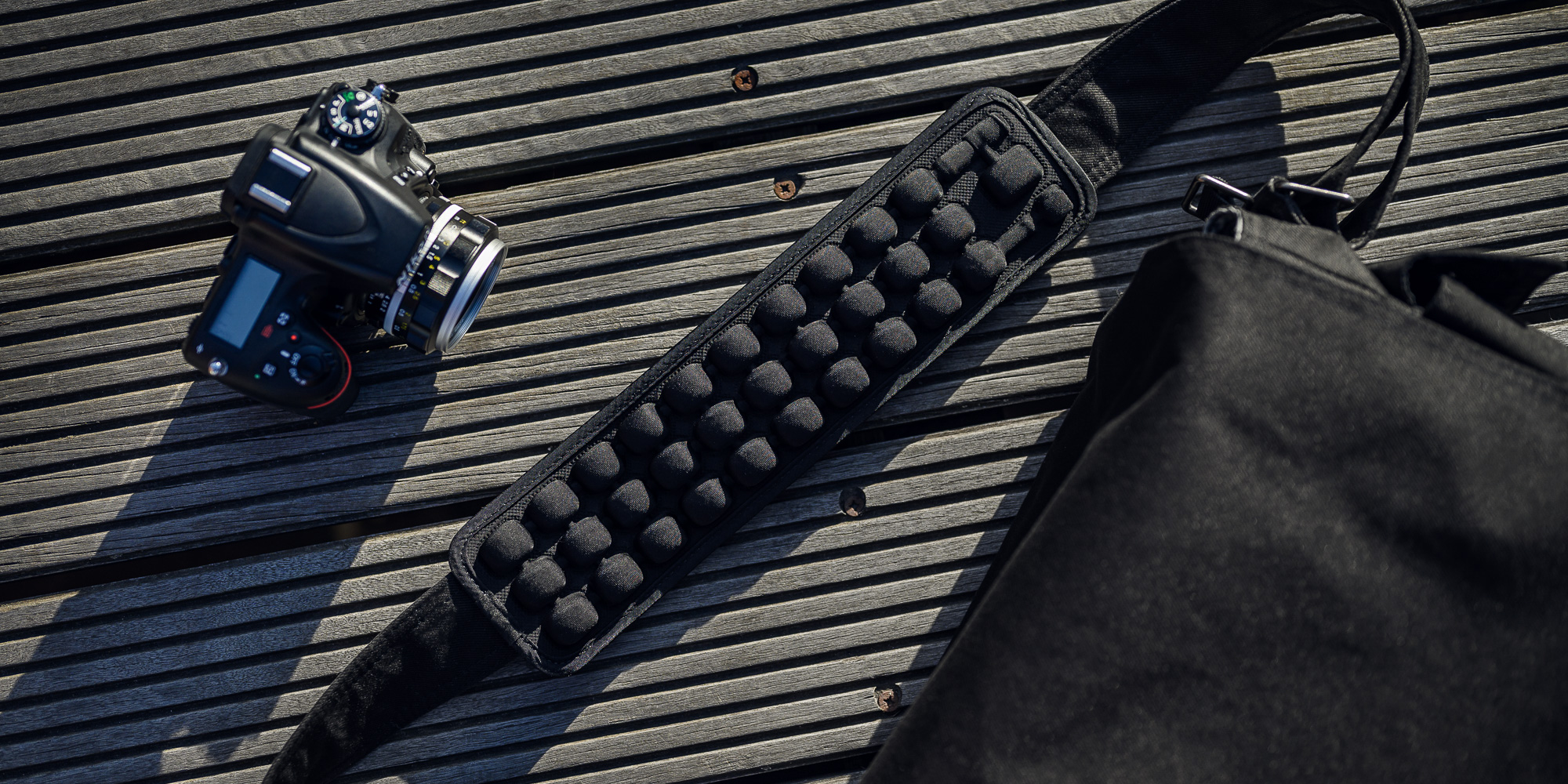 Main Product Features
universal bag strap overlay for improved carrying comfort
L size pad (340 x 85 x 25 mm)
equipped with 30 air chambers that are 25mm high
relieves shoulder strain and makes carrying heavy luggage easier
Amortizes and absorbs shocks
Built-in mechanism for convenient inflation, no need to blow in with your mouth
It can be inflated without the need for a mouthful of air
pumping does not require the use of a bulky pump
helps avoid chafing and abrasions
made of high quality, durable materials
Makes it easy to use
anti-skid material for a very good grip
Ventilation slots effectively prevent chafing
Ventilation slots effectively dissipate accumulated heat
compatible with straps of: suitcases, handbags, panniers, trunks, briefcases, laptop bags, musical instrument cases, tool boxes, gym bags, tripod bags, mail bags, specialized sports equipment cases
Unique design
The 30 interconnected 25mm high air chambers are designed to best protect your shoulder from abrasions and chafing, and reduce the discomfort of carrying the bag for long periods of time. The ergonomic shape not only provides an even distribution of the weight of your baggage, but also effective heat dissipation through ventilation slots. Such solution will be perfect not only on the way to work or school, but also during multi-day trips.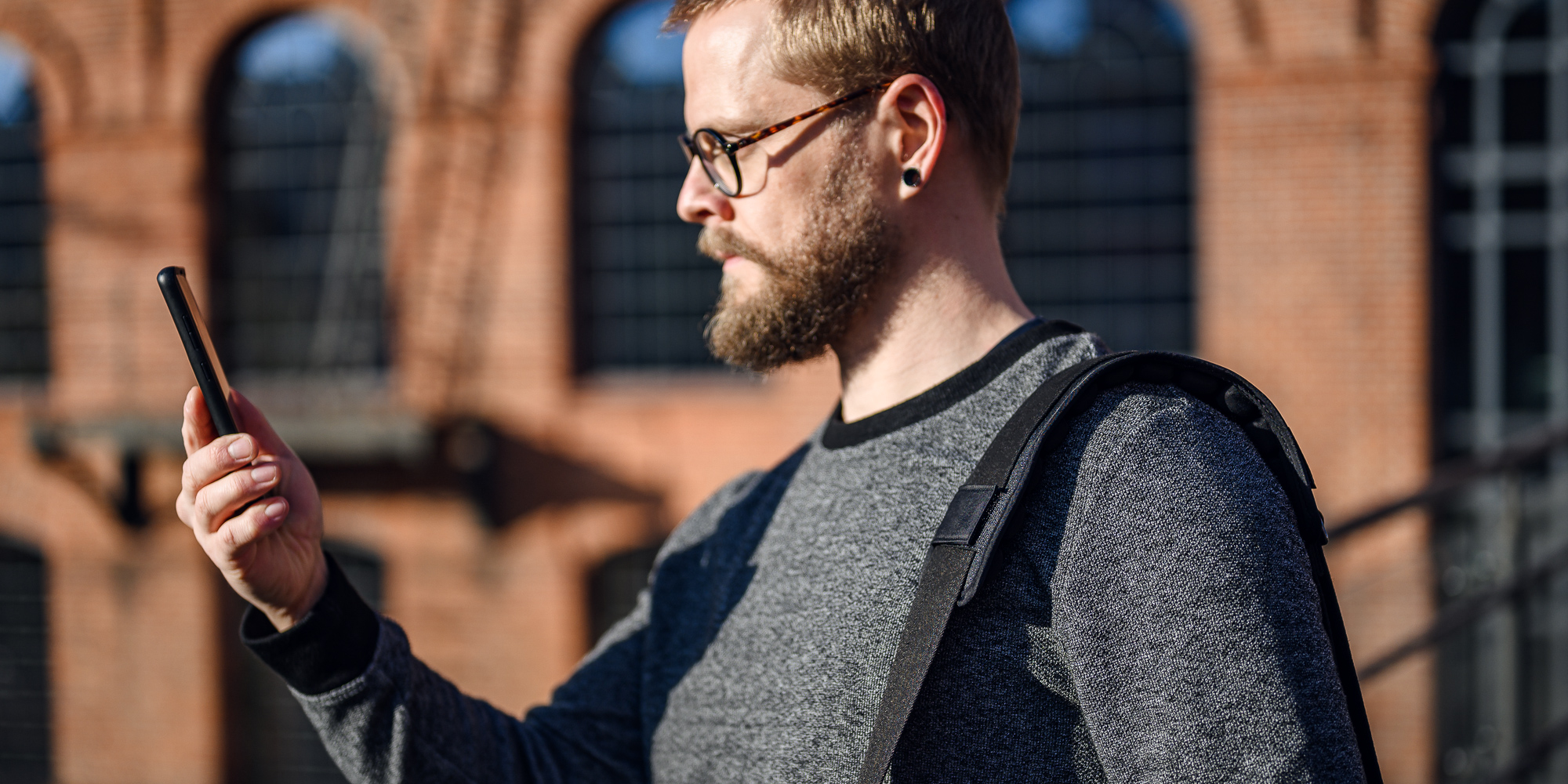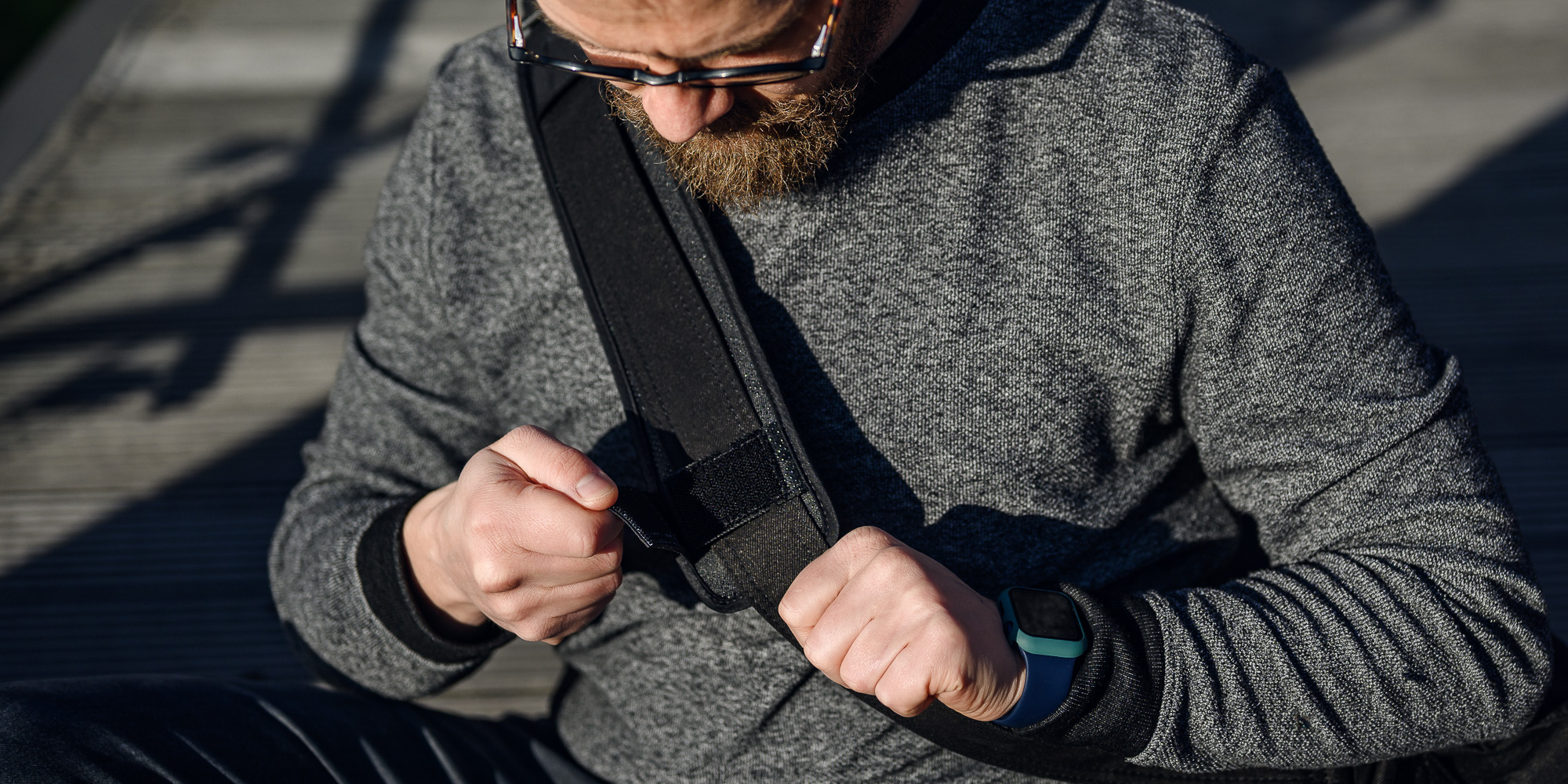 Less noticeable weight
Carrying heavy bags or suitcases over your shoulder can be a pain. In order to avoid discomfort, as well as back and shoulder pain, it is worth reaching for a special Humanas Air Cushion R3 pad. Thanks to it everyday travels with luggage on your shoulder will become much more pleasant, and you will be surprised how much weight you can carry!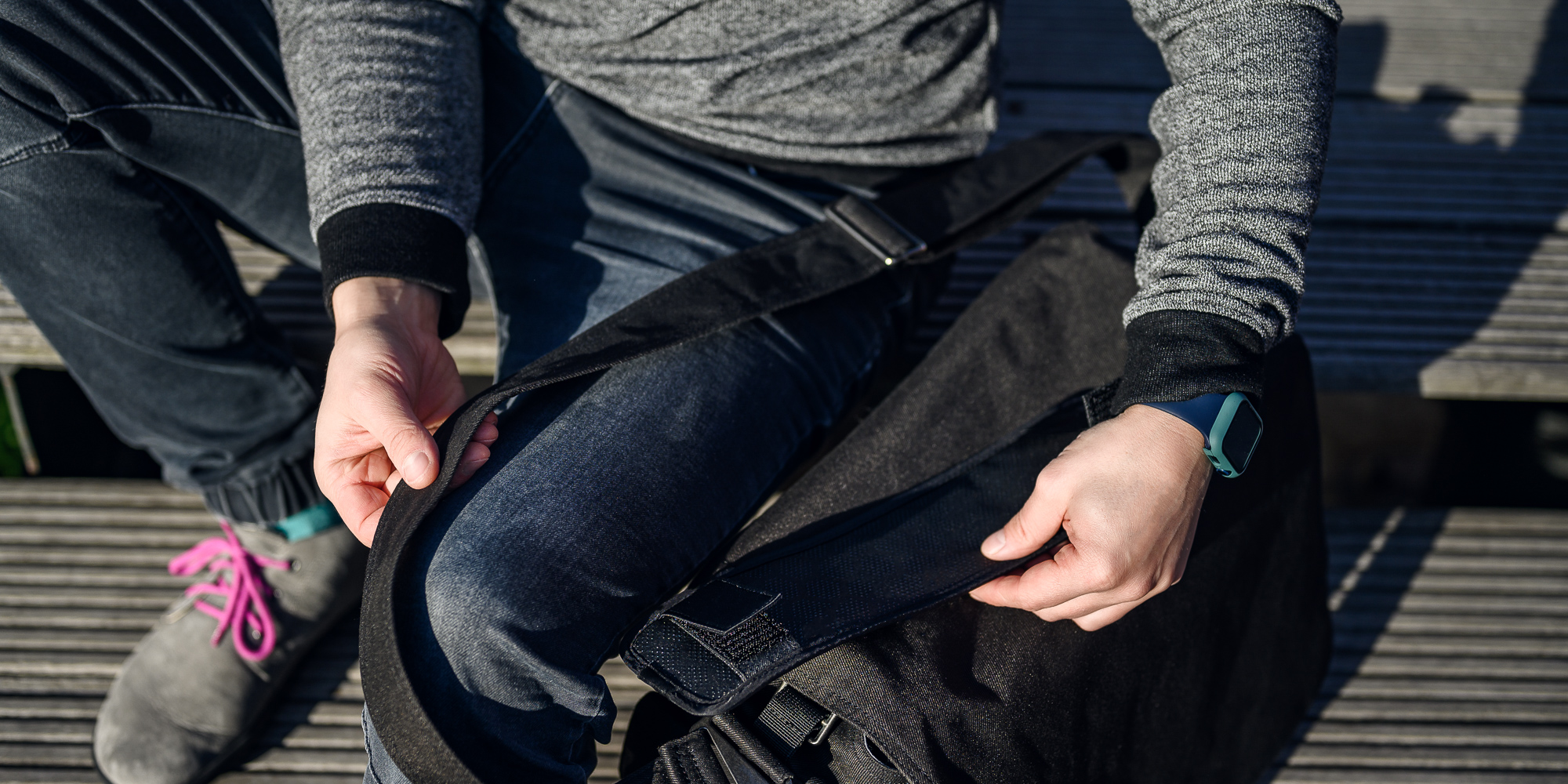 Always in its place
Humanas Air Cushion R3 pad is equipped with a convenient mounting system based on Velcro material. Velcro allows for its accurate adjustment to the dimensions of a shoulder strap. The inner side of the pad is finished with a special anti-slip layer. Thanks to that Air Cushion R3 always stays in place, providing optimal comfort, freedom of movement and comfort of moving with your bag on your shoulder.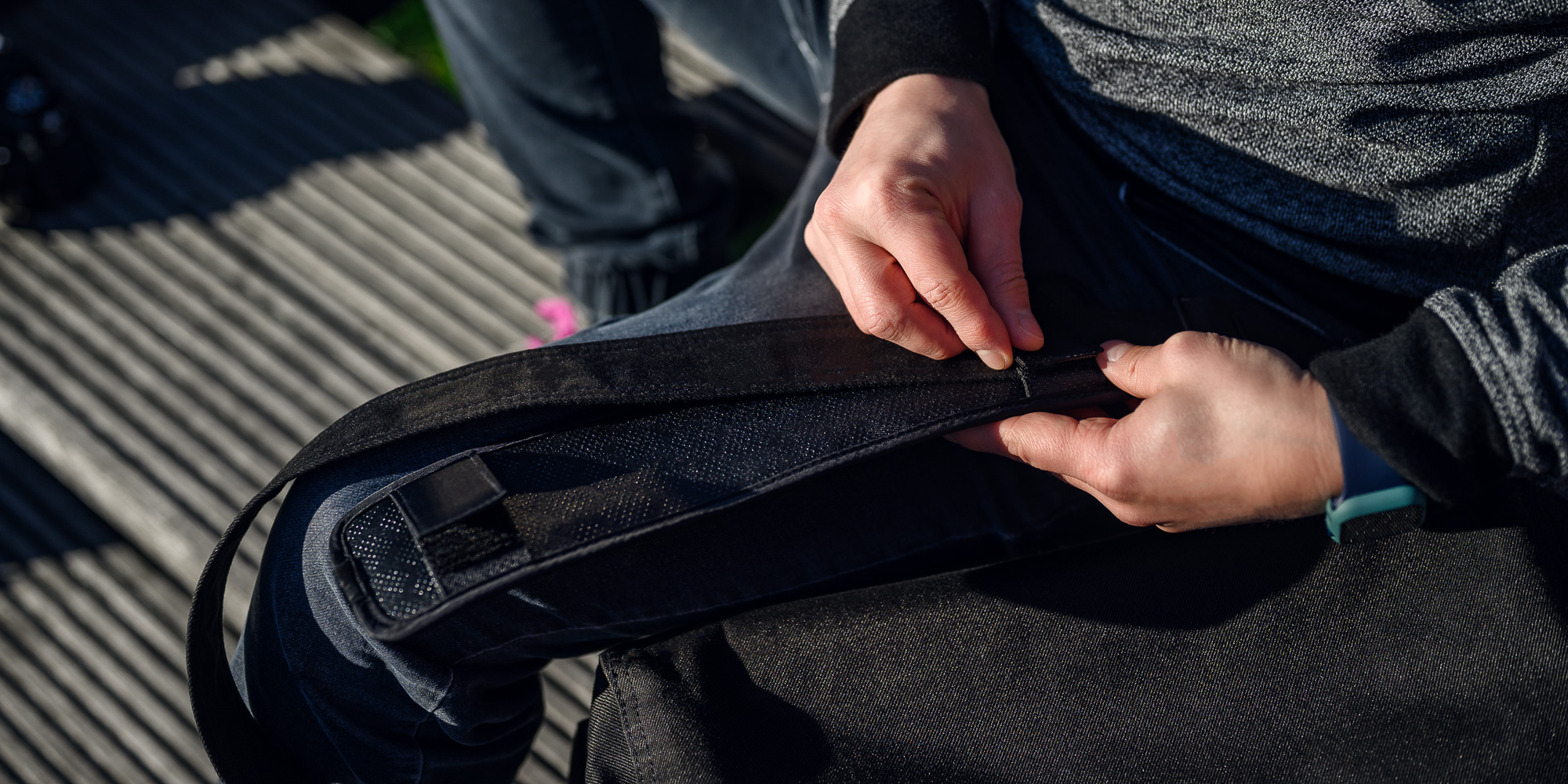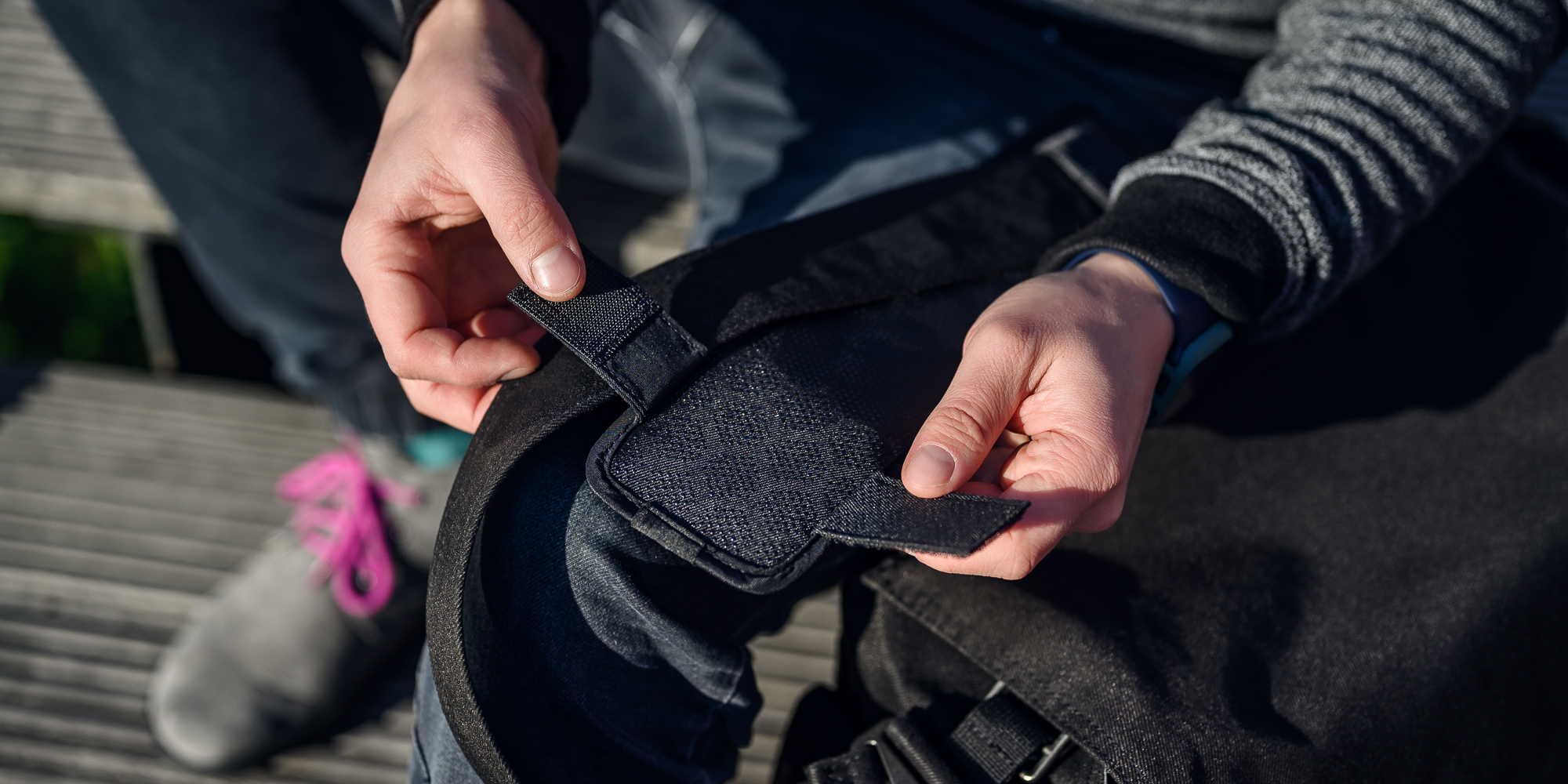 Modern inflation system
To fill the chambers of the pad with air, you don't have to use the resources of your own lungs or reach for a portable pump. Humanas Air Cushion R3 is equipped with a special pumping mechanism. It is enough to press a few times in the indicated place, and after just a few seconds, the cushion is ready for use. Depending on your needs and preferences, you can decide for yourself which softness is best for you. The Humanas Air Cushion R3 is also equipped with a special air release valve. There is also a button here. In just a few seconds, you can remove the air from the pad, roll it up and store it in your backpack, where it will take up no more space than a power bank.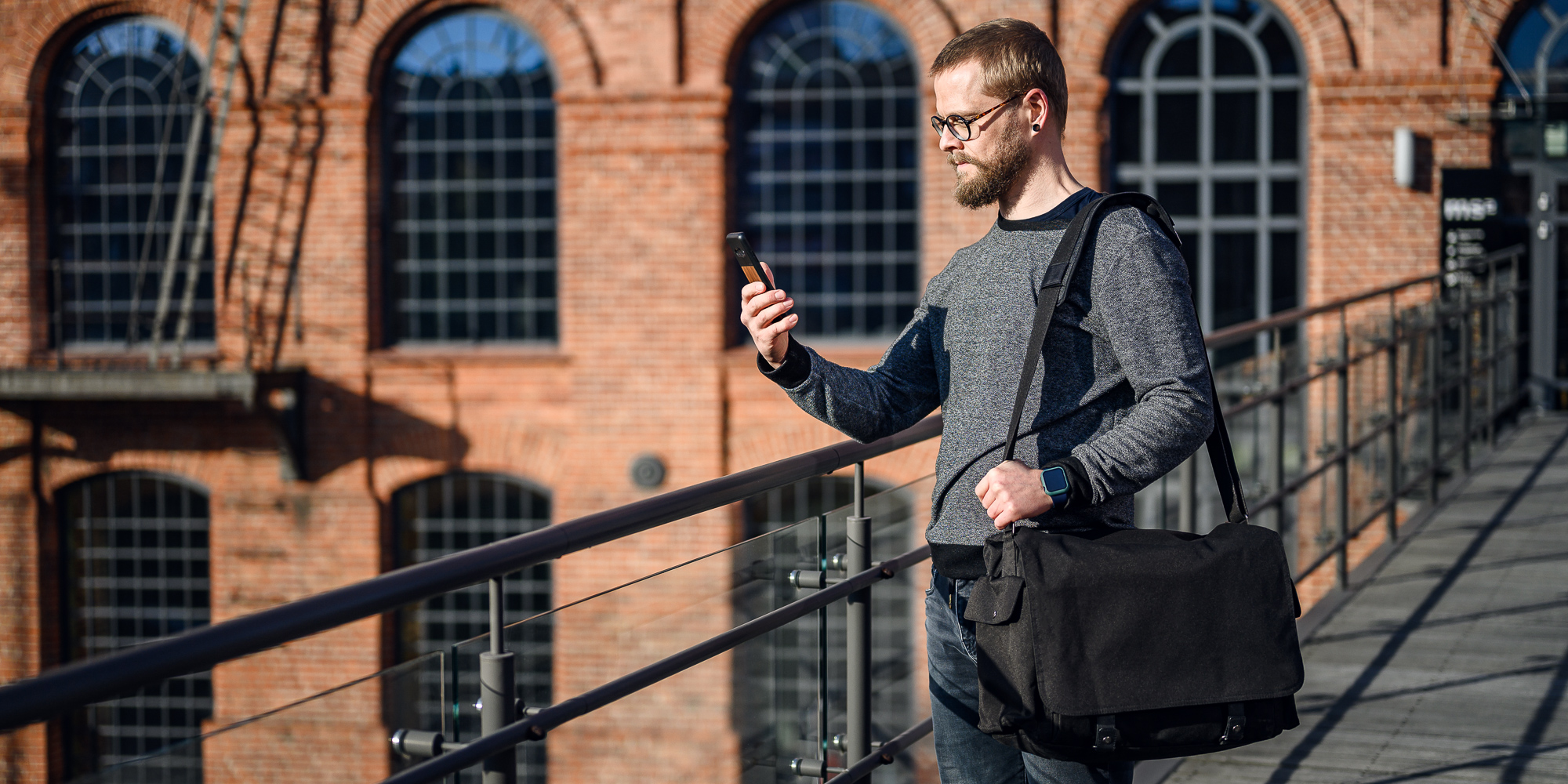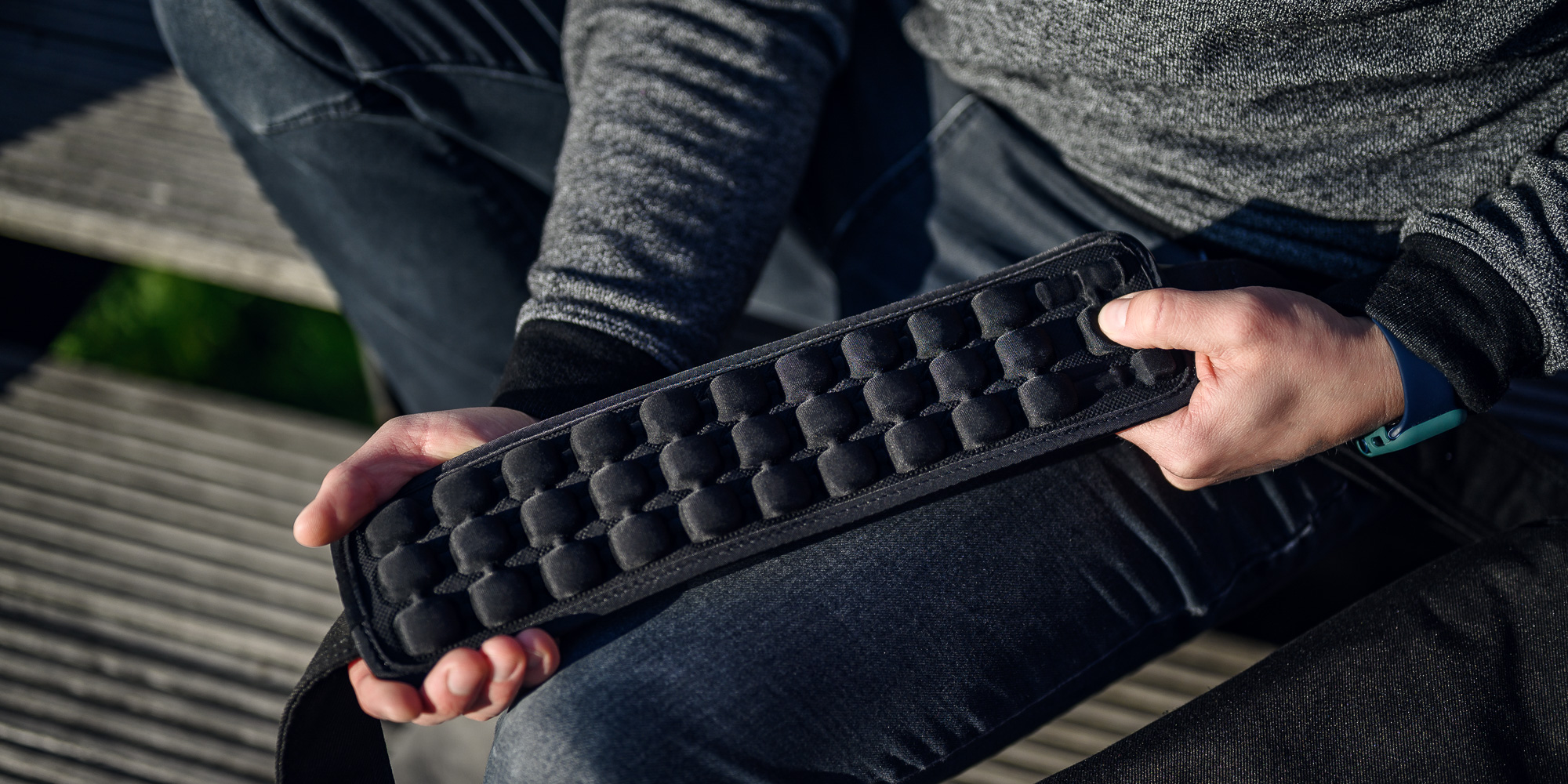 Multiple uses
No matter what kind of bag, pouch or pannier accompanies you on a daily basis, Velcro allows you to adjust the Humanas Air Cushion R3 pad to different types of belts. You can successfully use it with covers for musical instruments, photo/video equipment or other specialist accessories. Its properties will also be appreciated by people who travel daily to work with their laptop bag or toolbox. The Humanas Air Cushion R3 provides relief to your shoulders and extra protection for the straps your luggage is equipped with. And because the folded air cushion easily fits into any backpack, you'll always be ready for an unexpected long trip with a bag on your shoulder that could put you in discomfort!
Are you looking for an air pad for a slightly smaller belt? Check out HUMANAS AIR CUSHION R2!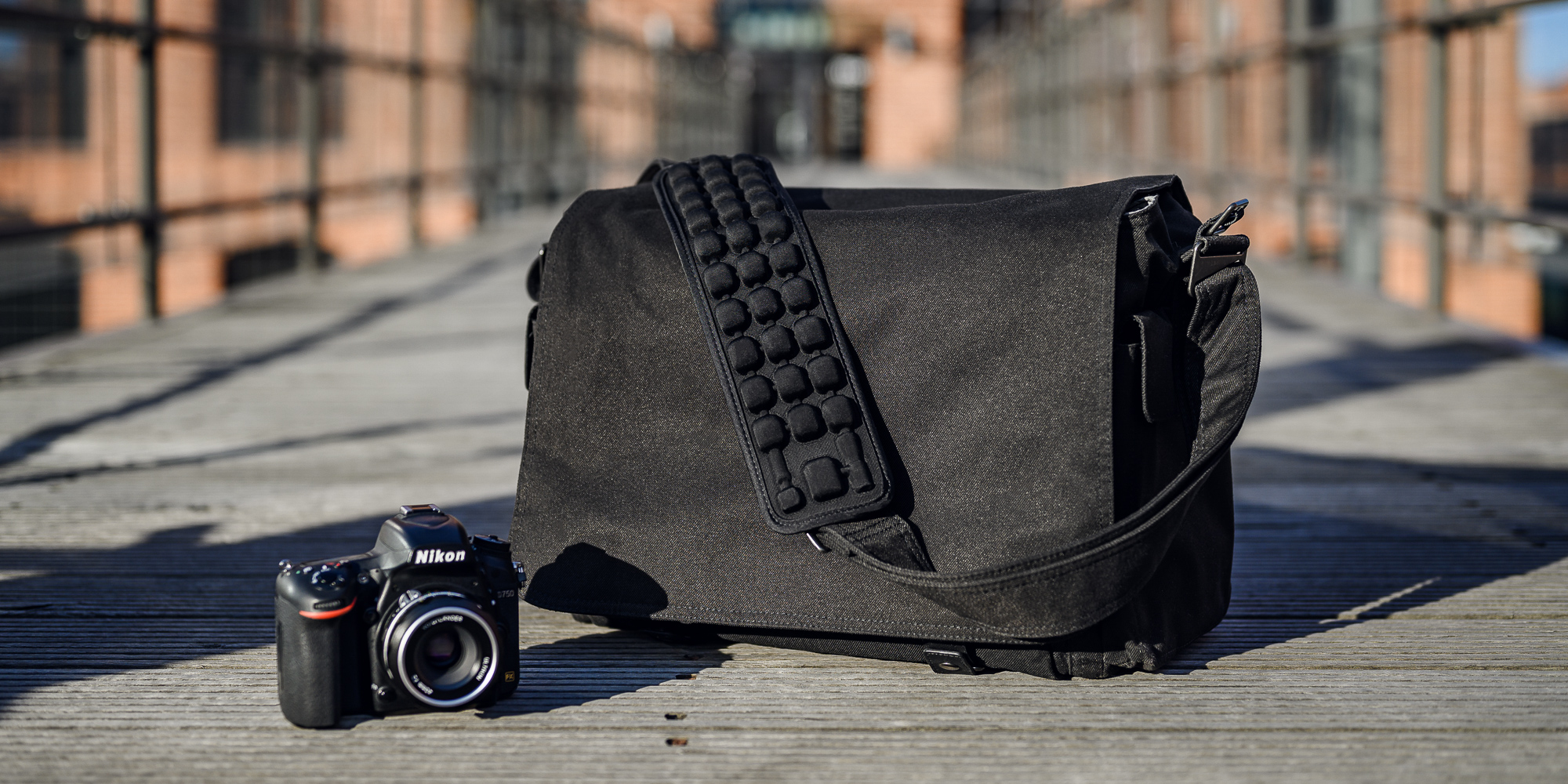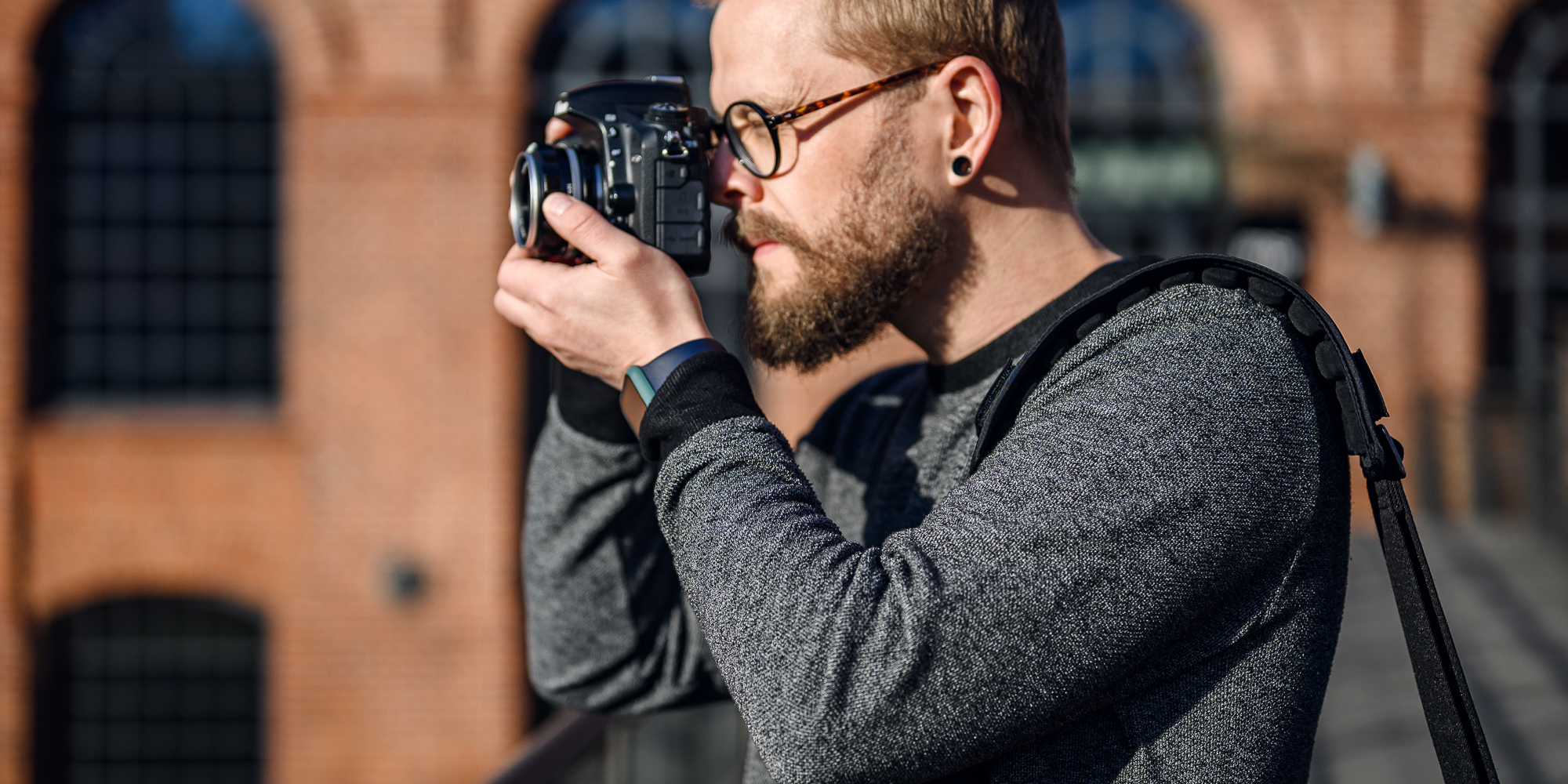 Specification
model: Humanas Air Cushion R3
material: polyester, lycra, thermoplastic polyurethane, non-woven fabric
inflation system: built-in
dimensions: 340 x 85 x 25 mm
weight: 70 g
Kit contents
Humanas Air Cushion R3 pad for bag strap – size L