Description
The Humanas HS-HM06 Mirror is the perfect choice for those who want optimal lighting conditions for the perfect makeup, make-up or outfit and accessories. The 22 energy-efficient LEDs provide evenly distributed light, and the ability to switch between warm, cool and neutral color temperatures ensures a perfect match for the environment, time of day and your makeup ideas. With built-in hangers, the mirror can be installed on the wall, either horizontally or vertically. It is an ideal decoration for your apartment, studio, beauty salon or make-up room. Bet on a professional solution used in the beauty industry. Choose make-up mirror Humanas HS-HM06 with LED lighting and enjoy a perfect make-up!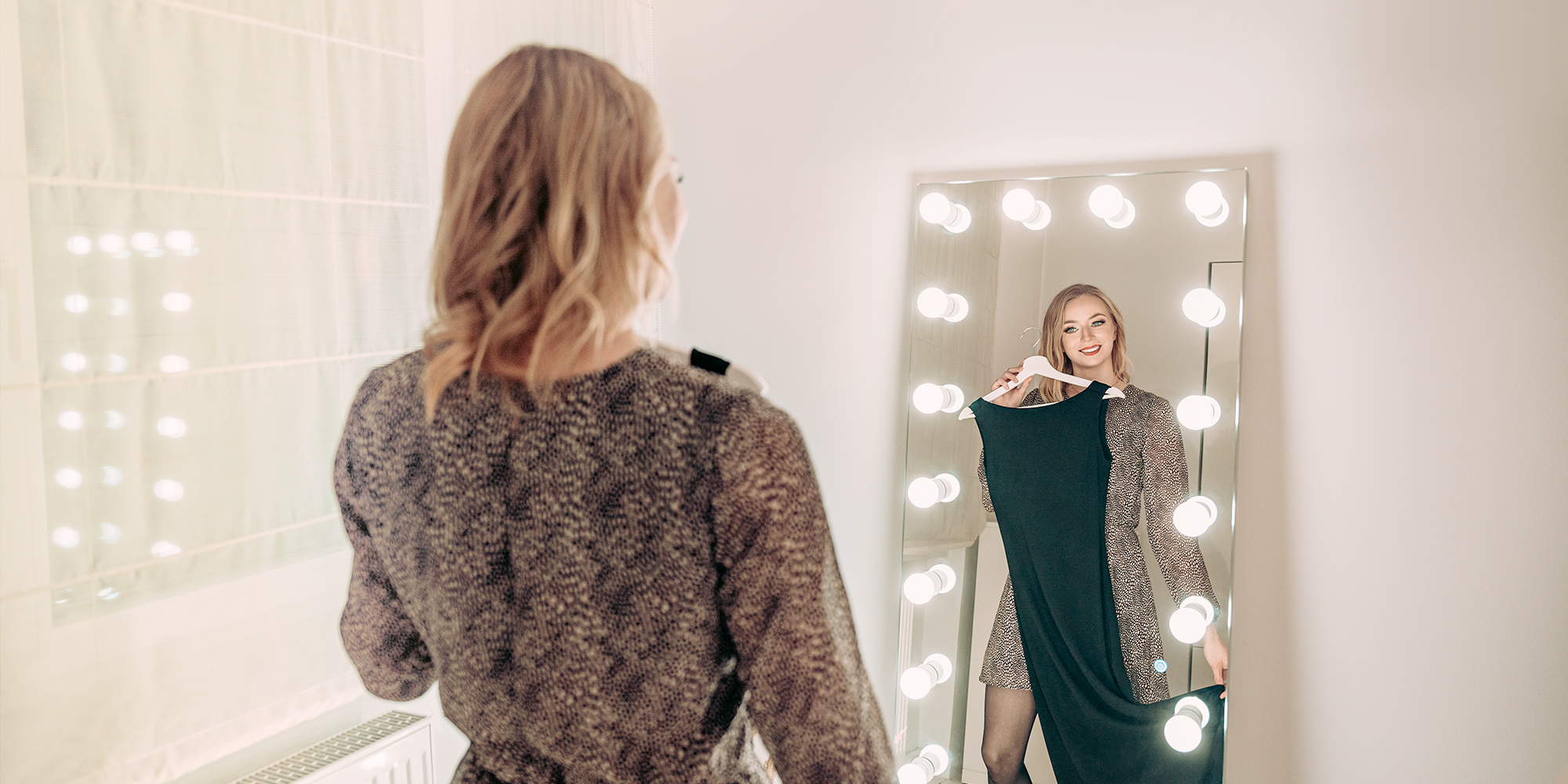 Main Product Features
Large mirror with dimensions of 165 by 55 cm
facilitates precise make-up or make-up application
has a built-in AC adapter (AC 100-240 V)
equipped with 22 long-life energy-saving LEDs
provides a luminous flux of 100-110 lumens
ergonomic lamp arrangement ensuring even light distribution
application of milky light diffusers
contact button on the lamp
contact button integrated into the surface of the mirror
3 variants of the color temperature
a touch button integrated into the mirror
3 color temperature variants of light: warm, cold and neutral
equipped with hangers allowing vertical or horizontal installation
use of high quality ecological mirror with a thickness of 5 mm
Perfect makeup light
Professional mirrors known from makeup rooms and beauty salons not without reason in a characteristic way surround incandescent bulbs or LEDs. Thanks to this light is distributed evenly, providing ideal conditions, necessary when working on makeup. Choosing Humanas HS-HM06 mirror you can be sure that your make-up will be perfect and refined in every inch!
Three modes of work
The Humanas HS-HM06 mirror offers 3 different color temperature levels. Depending on the time of day and the characteristics of the makeup you want to achieve, you can illuminate your face with cold, neutral or warm light. This allows you to better match your makeup to your specific needs. Different color temperature variants allow you to precisely match the color of the light to your skin tone and the characteristics of the cosmetics you use. Thanks to this your make-up will be even more professional!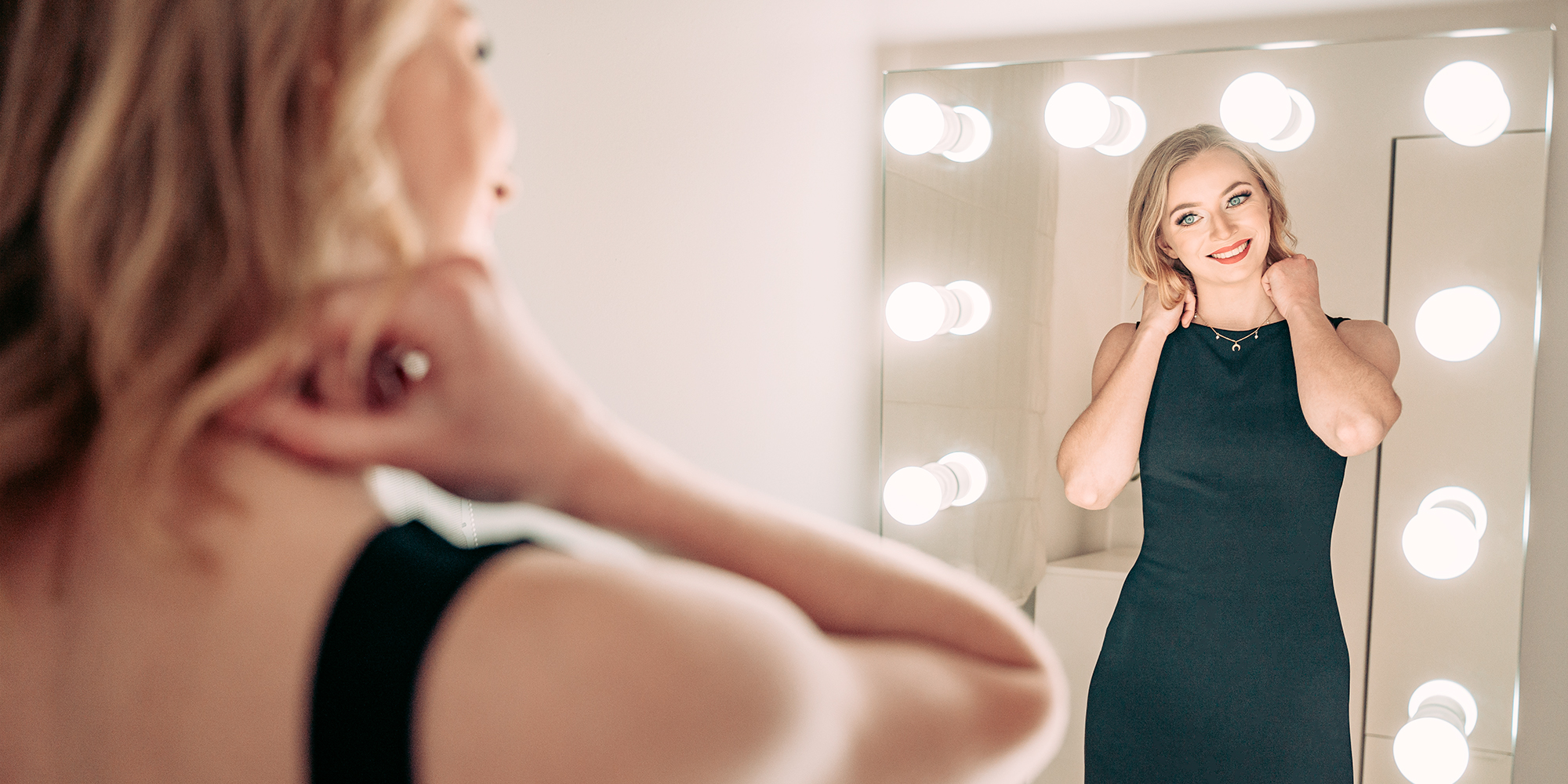 Intuitive operation
Convenient operation of the Humanas HS-HM06 mirror is provided by a touch-sensitive button integrated into the glass shell. Each subsequent activation of the LEDs allows you to switch between 3 color temperature variants. Thus, one button is enough to control the light parameters, as well as to quickly and conveniently turn on and off the LEDs arranged around the mirror.
Convenient mounting
The Humanas HS-HM06 mirror looks great right out of the box and rests against the wall in your bedroom, living room or hallway. Just plug the plug into an outlet and the LEDs are ready to go! However, nothing stands in the way of installing the mirror on the wall. Special hangers allow you to do it both vertically and horizontally. This gives you even more versatility when it comes to using the mirror in different rooms.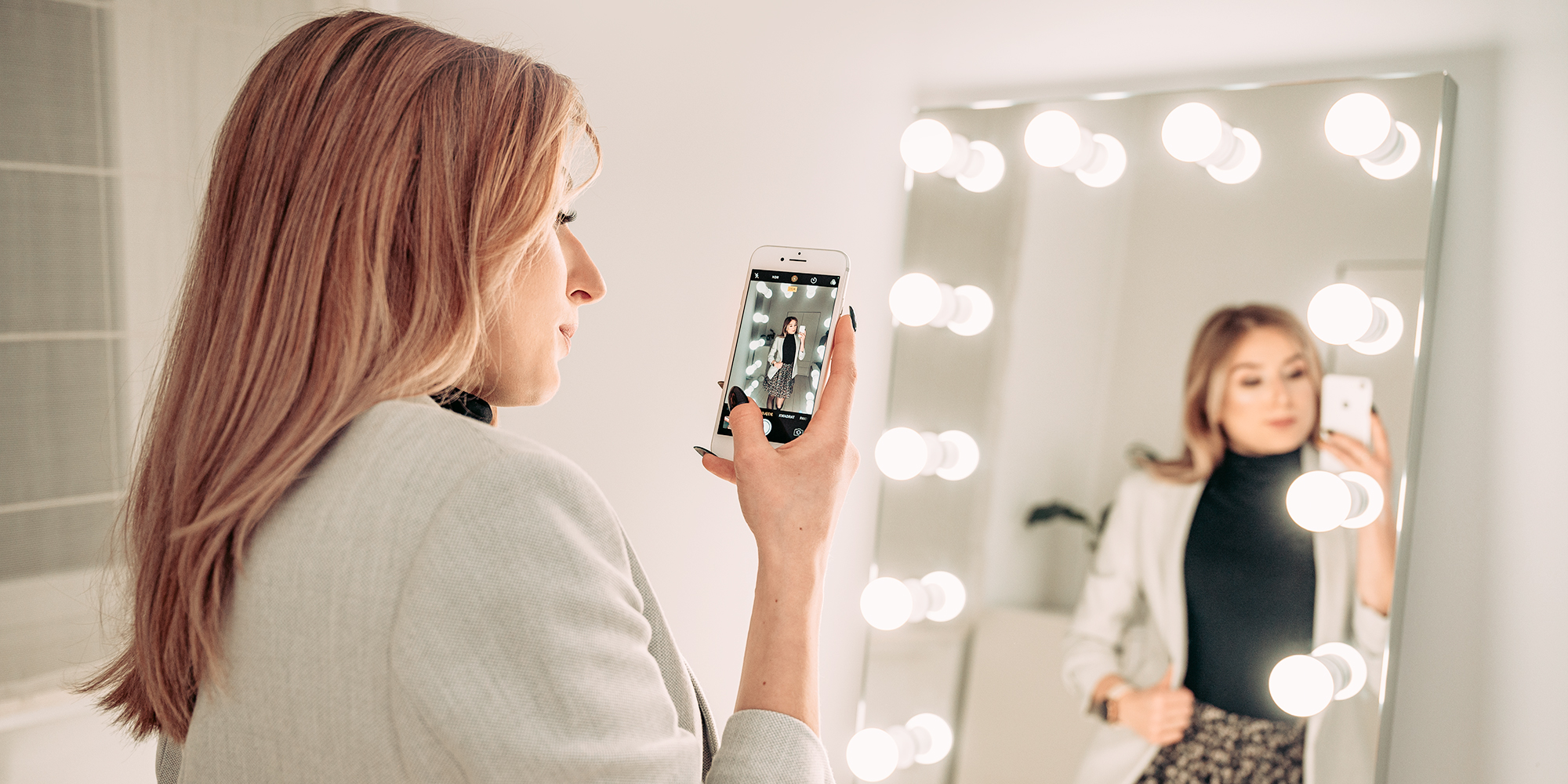 Style-design-everything-interior
Would you like your dressing room or bedroom to turn into a professional makeup station? Are you looking for a large mirror, which will provide comfortable and convenient work in the make-up room or beauty salon? Or maybe you have an idea for an unusual use of Humanas HS-HM06 as a decoration for your home studio, where you take photos or record movies? The unique design of the mirror will prove itself wherever style and modernity count!
Original gift for your loved ones
Does your daughter dream of a professional make-up mirror, which will allow her to develop her passion? Or maybe you want to surprise someone close to you with a practical gift, which will perfectly fit into the space of a modern apartment or house? The Humanas HS-HM06 mirror is an unusual gift idea for all fans of good design, fashion and the art of make-up!
Specification
model: Humanas HS-HM06
color: white
Material: metal, glass, plastic
LEDs: 22
luminous flux: 100 – 110 lm
light color temperature: warm / neutral / cold (3500 – 6500 K ± 500 K)
light color temperature: warm / neutral / cold (3500 – 6500 K ± 500 K)
power supply: mains
power port: AC 100-240 V
dimensions: 55 x 165 cm
weight: 16000 g
Kit contents
Humanas HS-HM06 makeup mirror with LED lighting