Description
The Humanas RB01 massage ball will help you take better care of your body. Thanks to the protrusions and vibrations, the device has a soothing effect on tense muscles, while providing relaxation and relaxation. Made of high quality plastic and pleasant to the touch silicone, it guarantees great comfort of use, durability and easy cleaning. Choose from 4 different massage programs to precisely adjust the treatments to your needs. The vibrating ball will help reduce muscle pain and improve blood circulation. It will also contribute to faster recovery after strenuous workouts. It is also a reliable tool in rehabilitation and physiotherapy. The IP65 standard ensures safe use even in the shower or pool. It comes with a charging cable and a handy carrying case.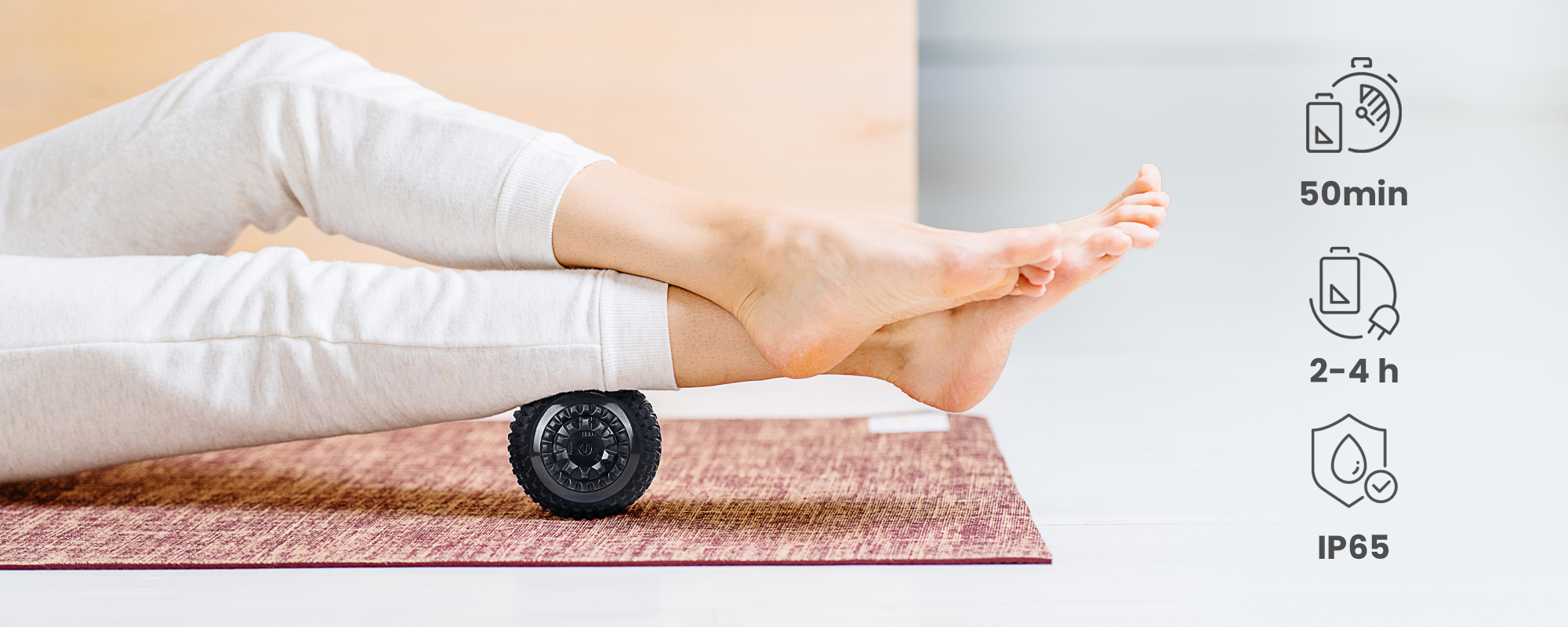 Main product features
vibration massager in the shape of a ball with special tabs
4 different massage programs
3 levels of intensity (2000 RPM, 4000 RPM, 6000 RPM)
the perfect way to relax and unwind after a busy day
made of durable ABS plastic and pleasant-to-touch silicone
intuitive one-button operation
vibrations of varying intensity soothe tense muscles, speeding up their recovery
ideal for both people with sedentary lifestyles and those who are physically active
color LEDs indicating active massage program, charging and standby mode
muscle stimulation, improved circulation, pain and tension reduction
Indoctrination standard IP65 dust and water jet resistance
supports the rehabilitation and physiotherapy process
reduces the risk of injury and post-training pain
improves joint mobility, muscle flexibility
speeds up the recovery process after injuries
charging cable included – allows easy connection to a power bank or charger
up to 90 minutes of operation on a single charge (using max power)
charging time from 2 to 4 h
protective case included
Muscle pain relief
Humanas RB01 vibration massage ball is an invaluable support in the fight against muscle tension and pain. Thanks to the ability to adjust the intensity of vibration, you can precisely adjust the device to your needs. Massage with the ball is an excellent way to stimulate muscles and improve blood circulation. Regular treatments will reduce pain and contribute to a faster recovery from exhausting workouts.
High quality workmanship
The Humanas RB01 vibration massage ball is made of high-quality ABS plastic and tactile silicone, which guarantees durability and comfort of use. Thoughtful arrangement of delicate tabs on the surface of the massager is a guarantee of pleasant sensations and effective impact on your body. The simplicity of the design also goes hand in hand with easy cleaning. After the massage is over, simply rinse the device under running water.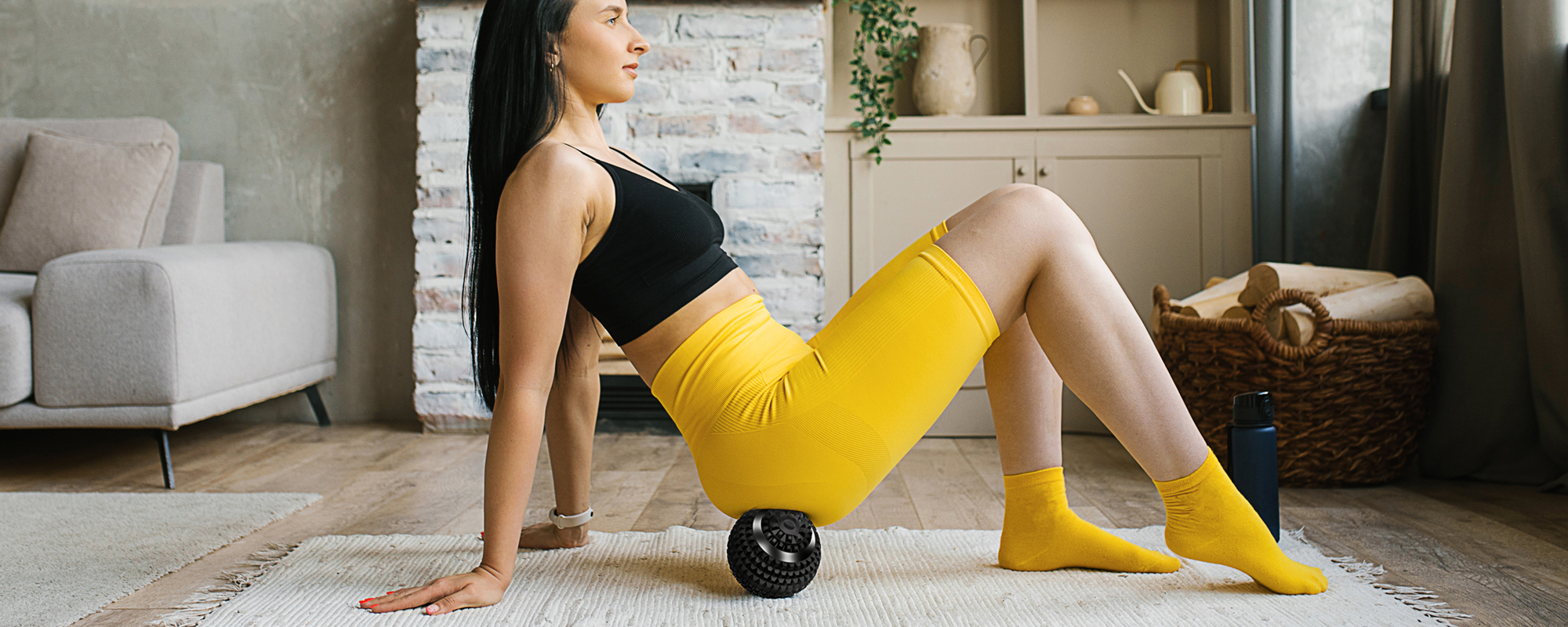 Relax and relax
The Humanas RB01 vibrating massage ball will help you achieve a state of relaxation and relaxation after an intense day at work. Thanks to its gentle, pulsating vibrations, the massager has a soothing effect on tense muscles, supporting your body in faster recovery. It doesn't matter if you work at a desk, often drive a car, walk a lot or train intensively. The Humanas RB01 vibration massage ball will help you relax your body and mind, improving your daily comfort.
Water doesn't scare it
The Humanas RB01 vibration massage ball meets the IP65 standard. This means that the device has been effectively protected against dust and water jets of not much pressure. The massager can therefore be safely used in the shower, at the pool or on the beach.
Rehabilitation and physiotherapy
The Humanas RB01 vibrating massage ball is a valuable tool in the process of rehabilitation and physiotherapy. By using it regularly under the guidance of a specialist, you can improve joint mobility, increase muscle flexibility and speed up the healing process after injuries. Vibration is an additional support in the rehabilitation of specific areas of the body, providing even more effective therapy.
4 modes of operation
Intuitive operation of the device is based on a single button, which allows you to quickly and conveniently change the modes of the device. Color LEDs will inform you about the active massage program, the charging process started or the standby mode, which further improves the comfort of the massager. The Humanas RB01 vibration massage ball offers 4 different work programs with varying intensity. This allows you to individually adjust the massage to your specific needs.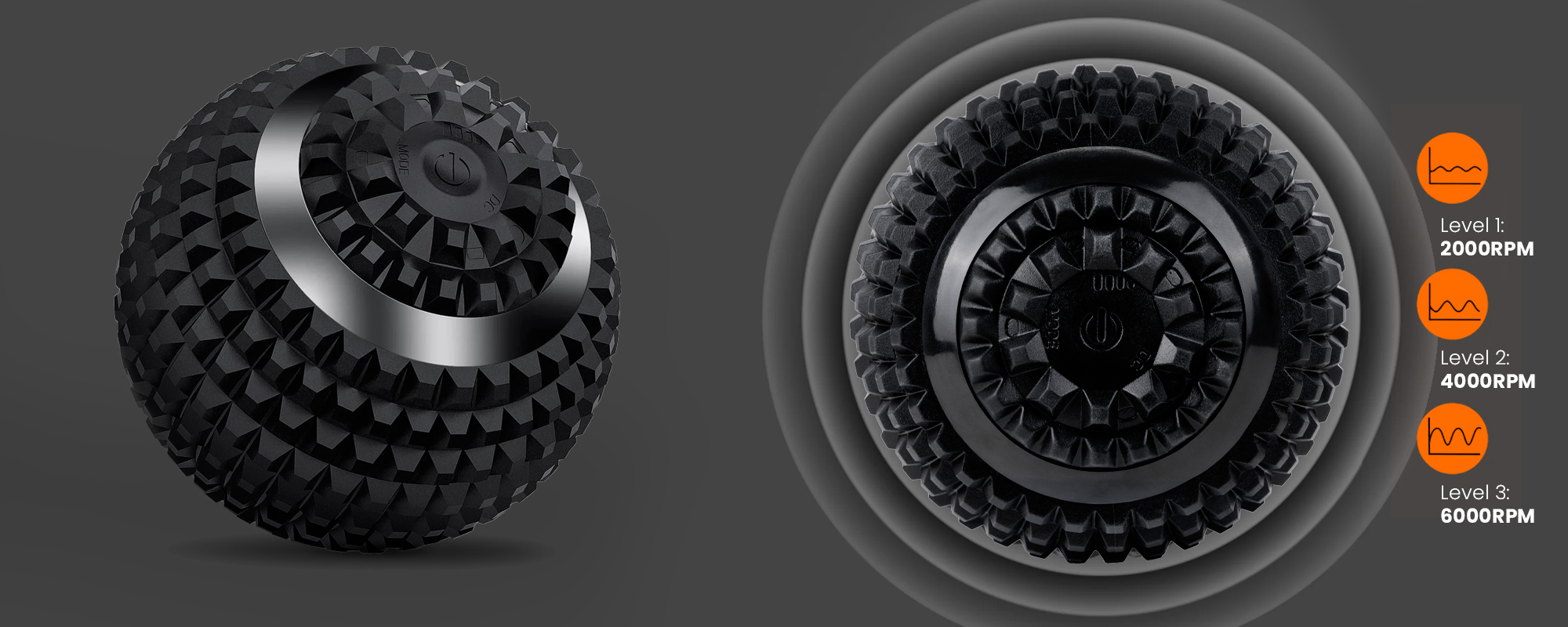 Preparing for physical activity
The Humanas RB01 vibration massage ball is also worth reaching for before a workout or more demanding physical activities. It's an ideal choice if you want an effective warm-up and effective preparation of your muscles for intense exercise. The vibrations stimulate blood circulation, which will effectively contribute to increased fitness and reduce the risk of injury. In turn, after a workout, the ball can help relax muscles, reducing the risk of soreness and post-workout pain.
Convenient way to recharge
Included with the Humanas RB01 vibration massage ball you get a practical charging cable, which can be seamlessly connected both to a power bank and to any charger with a voltage range of 3.7 V to 5 V, such as the one you use to charge your smartphone on a daily basis. Long working time is another advantage of the device. Once charged, the massager will run for about 90 minutes at full power. Such operating time is enough for 6 effective massage sessions, 15 minutes each.
Fighting tension and stress
Stress is unfortunately an integral part of modern life. The Humanas RB01 vibrating massage ball is a tool that will help to dissolve the strenuous tension. Regular use of the massager will help to improve your well-being and achieve greater balance of body and soul.
Specification
model: Humanas RB01
color: black
materials: silicone, plastic
waterproof standard: IP65
number of operating modes: 4
Massage intensity (revolutions per minute):

level 1 – 2000 RPM
level 2 – 4000 RPM
level 3 – 6000 RPM

battery: 2500 mAh
working time per charge: 90 minutes (max power)
charging time: 2 to 4 h
diameter: Ø 9 cm
weight: 360 g
Kit contents
Humanas RB01 vibration massage ball – black
charging cable
eti