Description
The Humanas RoundOne balance platform is an accessory that is great for fitness training, rehabilitation classes and playing with children. Regardless of age, everyone will love the unique feeling of balancing, which stimulates the body, strengthens muscles and relaxes the mind. For toddlers, the platform is a great starting point for creative play that stimulates deep feeling and promotes sensory integration. Adults will successfully use it to strengthen muscles, improve stability and coordination, or increase their reflexes. The accessory will also be appreciated by people who start or continue their adventure with windsurfing, skateboarding, snowboarding, skating and all other sports where body balance plays a key role.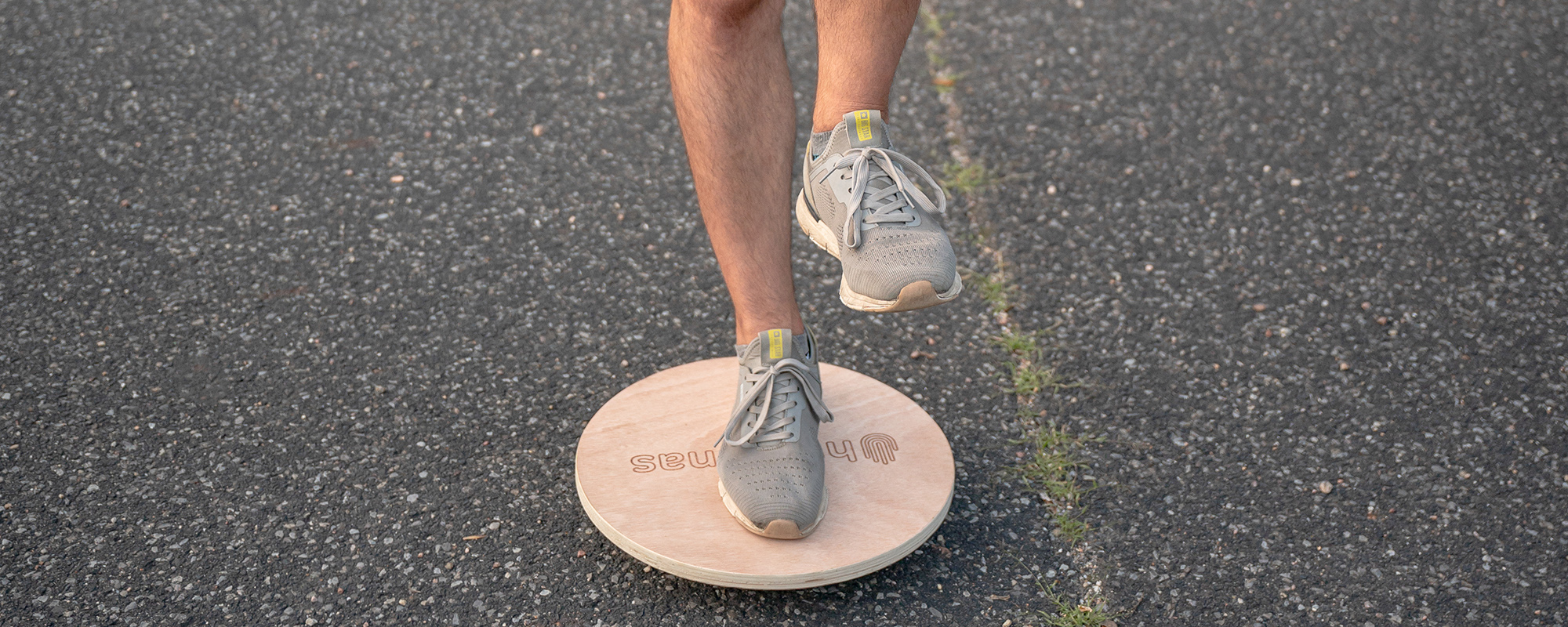 Most important product features
support during fitness training and rehabilitation
exercises with the platform improve balance and coordination
made of high quality wood ensuring durability for many years
Creative fun
creative fun for children and adults
support for the development of children's motor functions and deep body sensory skills
a great alternative to a toy for children
a great alternative to traditional push-ups performed without additional accessories
training with the platform
training with the platform helps strengthen muscles, ligaments, joints and tendons
a good way to train mindfulness and reset the mind during a break from work
an innovative idea for furnishing playrooms, day-care centres, kindergartens, schools or sports clubs
a training tool for skateboarders, in-line skaters, roller skaters and windsurfers
High quality is a guarantee of safety
Accessories and equipment used during fitness training, rehabilitation and work with children must be characterised by high durability. The Humanas RoundOne balance platform is made of high quality wood, which will withstand many years of intensive use. It is pleasant to the touch and provides optimal grip for the body. The balancing area is made of robust plastic, which is fixed to the platform with as many as 8 screws. This accessory offers a load capacity of up to 120 kg, giving you the assurance that your workouts or games with children will take place safely.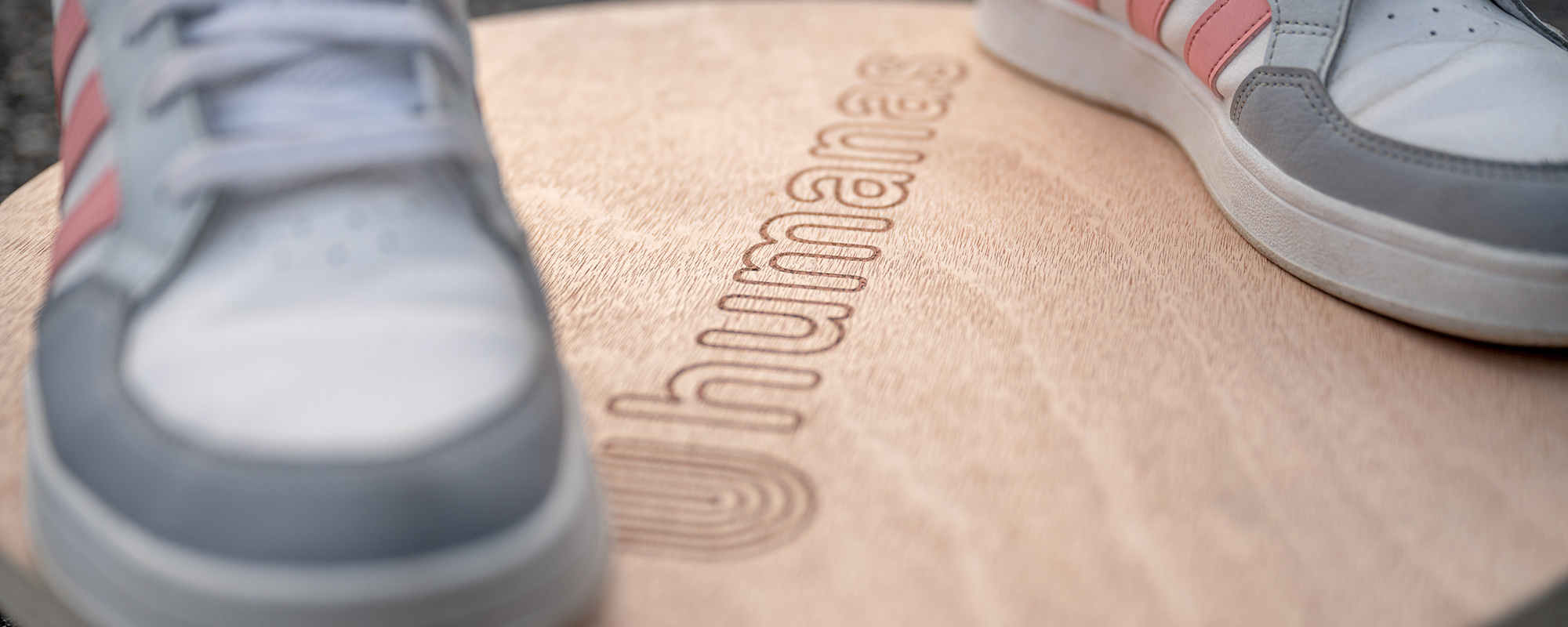 Training the whole body
The Humanas RoundOne balance platform provides hundreds of new ideas for training your body, whether you are standing, sitting, kneeling or assuming a push-up position on it. With the help of the accessory you will improve your stability and motor coordination, as well as strengthen effectively:
deep muscles,
pelvic muscles,
spinal muscles,
ankle and knee joints,
pelvic muscles,
ligaments and tendons,
The Humanas RoundOne balance platform will also be appreciated by professionals and amateurs practising football, gymnastics or basketball, as well as those training dance, yoga or martial arts. Balance is an essential part of almost every sport, so practicing balance is a great investment in your body's fitness.
physiotherapy and rehabilitation
Injuries to the knee, ankle, ankle joint or spine can immobilise patients for months. In order to quickly get back into shape after an injury, it is worth spending time on appropriate exercises that will restore the body to its former fitness in a safe and controlled manner. Rehabilitation with the use of the Humanas RoundOne balancing platform is a solution appreciated by physiotherapists all over the world. The accessory helps to strengthen muscles, stimulate the work of legs and regenerate damaged joints. Regular exercises to maintain balance, correct posture and focus on the activity at hand will help you get back in shape faster and step by step achieve better efficiency and coordination of movement.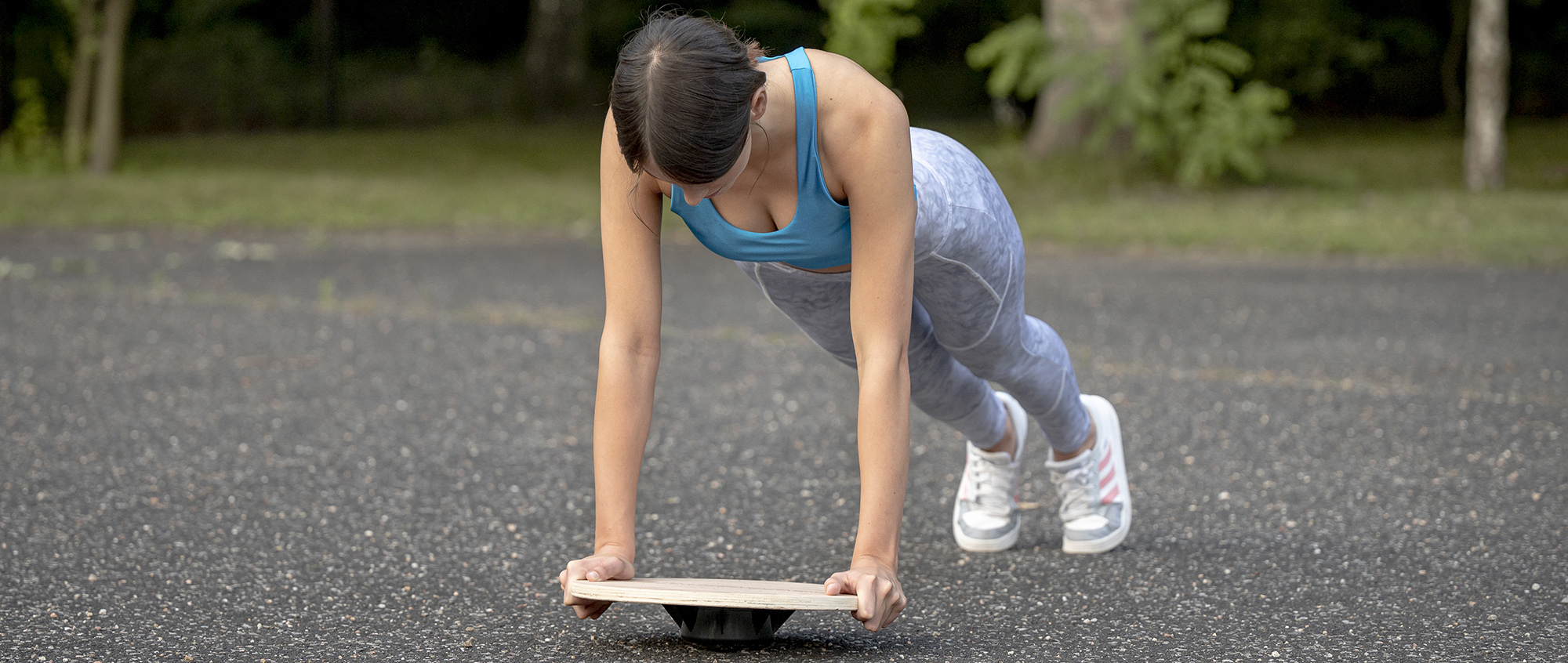 Creative fun and child development
The balancing platform will also successfully prove itself as a toy for children, providing entertainment and helping to exercise motor functions. Young users can stand or sit on it. The platform will help to develop motor coordination and sensorimotor skills, as well as being used in the rehabilitation of children and the training of deep sensation. Thousands of parents, educators and physiotherapists all over the world cannot be wrong! See for yourself how much fun Humanas RoundOne can bring to your children.
The joy and smile of children
Do you run a playroom, day-care centre, kindergarten or a sports club? The Humanas RoundOne balancing platform is an ideal way to enrich the time spent by children in your institution at a low cost. See how much fun it can be to compete for whoever can keep their balance in a certain position longer. When working with the platform, you are only limited by your creativity. Invent new exercises and games, ensuring your kids proper development and unforgettable moments spent with peers.
Because everyone needs balance!
Do you want your company's employees to have a pleasant way to de-stress during breaks in the social room? Or maybe you work from home and are looking for an effective way to clear your thoughts and concentrate better? The Humanas RoundOne balancing platform is the perfect way to take a few minutes off your daily duties, reset your mind and shift your focus to something enjoyable. Forget your worries and allow yourself to forget for a while. When the Humanas RoundOne is placed indoors, hardly anyone can resist the power of attraction of this inconspicuous platform, which invites you to try your hand at keeping the balance. After just a few attempts you will see that practising balance means not only strengthening your muscles, but also producing endorphins, which are called happiness hormones for a reason.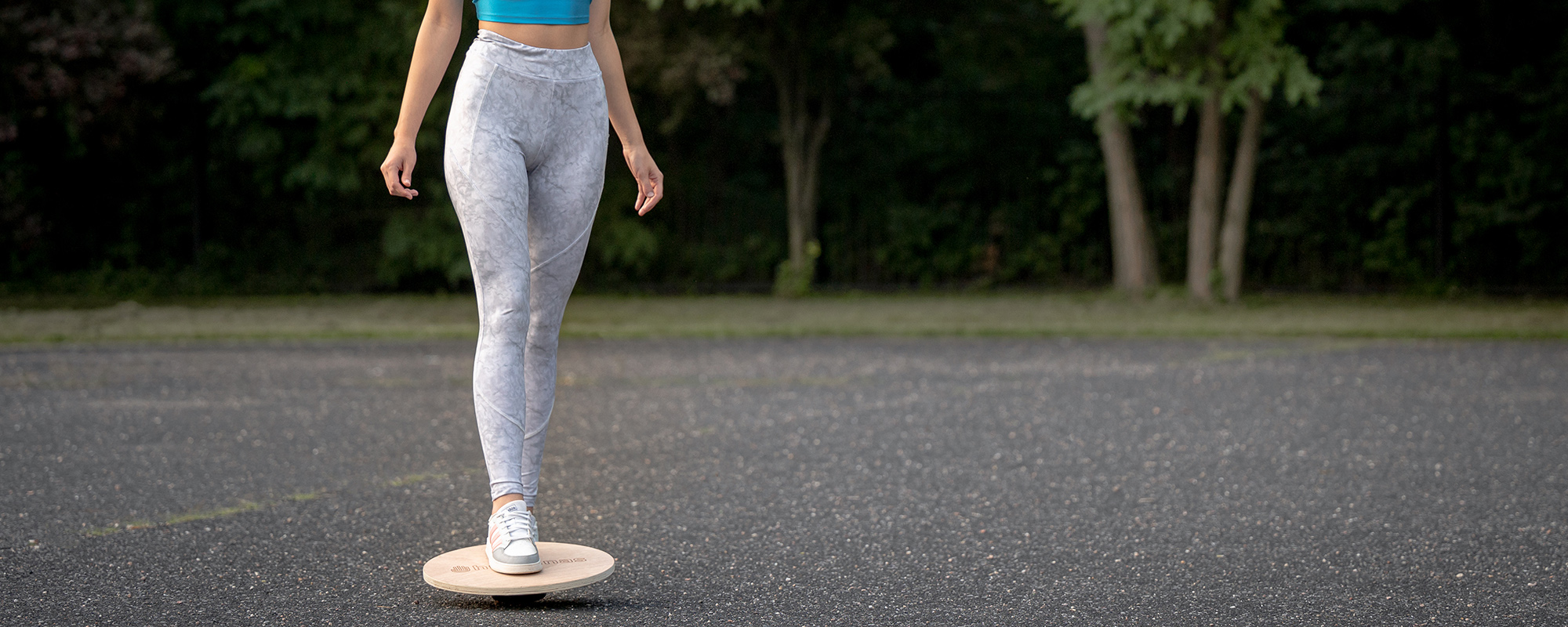 When you can't get out on your board…
Do you want to skateboard, but the weather makes it impossible to leave the house? Or maybe you train kitesurfing and want to improve your motor coordination before your next trip to Hel? The Humanas RoundOne balance platform is the perfect way to get active at home. It only takes a few days of regular exercises to notice how the way your muscles work changes. With a balance platform, you'll get to know your body better while gaining more confidence and stability the next time you jump on a board or put on skates. Make your skills grow even when you can't leave the house!
Specification
model: Humanas RoundOne
material: wood, plastic
colour: light wood
maximum load: 120 kg
diameter: ⌀395 mm
thickness of wooden platform: 17 mm
height: 86 mm
weight: 1260 g
Kit contents
Humanas RoundOne balancing platform