Description
The K-series H&Y CPL HD MRC Circular Polarising Filter – 95mm was developed with the unique H&Y K-series filter mount in mind. With its drop-in mounting system, you only need a few seconds to get your camera ready. No screwing in or out, no reduction rings! Adjust the polarising effect precisely with an ergonomic dial. Experience the innovative K-series mount system appreciated by photographers and filmmakers around the world and once and for all forget about blocking filters and dozens of reduction rings taking up valuable space in your bag!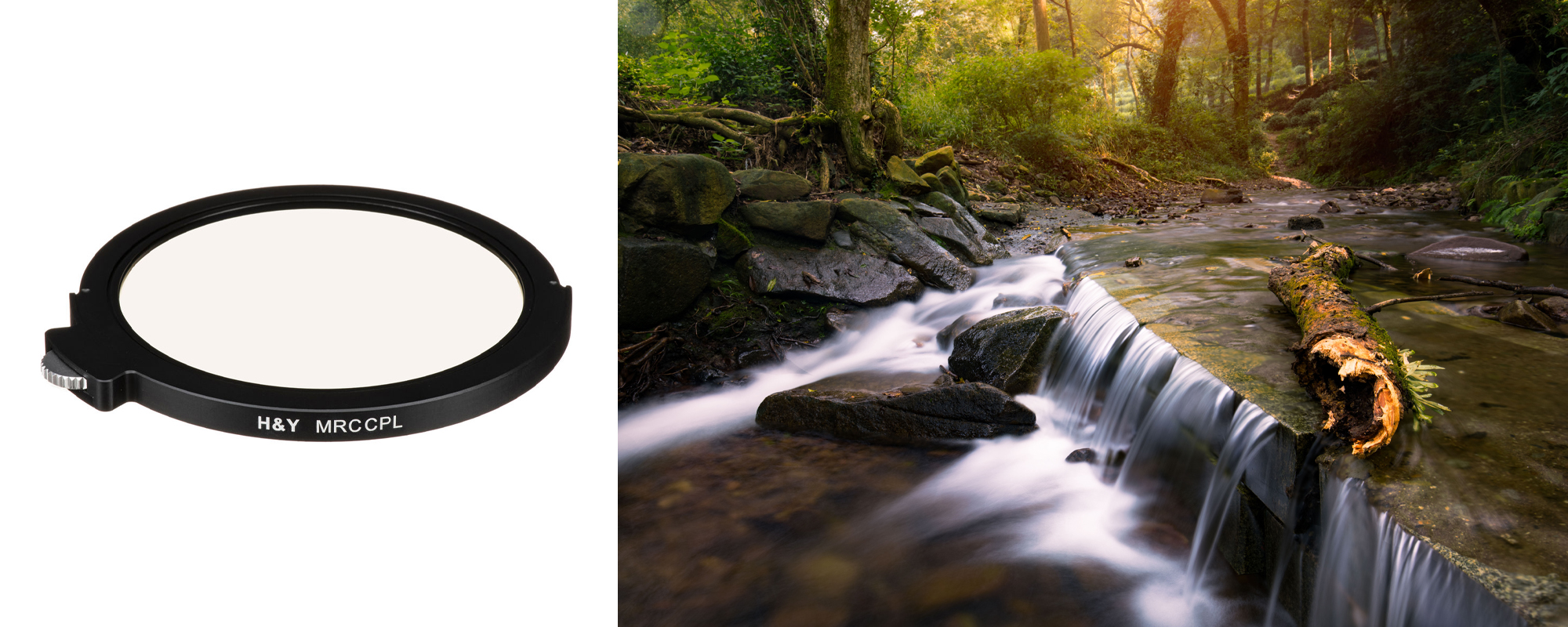 Main filter features
CPL HD MRC "drop-in" circular polarizing filter – 95 mm
compatible with H&Y K-series filter holder
ergonomic knob for convenient adjustment of polarization level
developed design to eliminate any light transmission
made from lightweight and durable anodised aluminium alloy
protective case included
"Drop-in", the super-fast way to mount a filter
The CPL HD MRC – 95mm "drop-in" polarising filter can be inserted into the H&Y K-series filter holder in just one second. The use of high quality aluminium makes it lightweight and very durable. The filter features an ergonomic dial which provides convenient control of the polarising effect even when several H&Y K-series magnetic frames are attached to the holder. Combine these with a drop-in filter for endless possibilities of image creation on sunny days!
The H&Y K-series filter holder is not part of the kit and must be purchased separately.</strong
No more unwanted glare!
Do you often shoot in locations where glass panes or sheets of water reflect light, spoiling your vision of successful photos? Or are you looking for a way to increase contrast in landscape photography? Reach for the CPL HD MRC 95mm Polarizing Filter and adjust the angle of the lens in relation to each other with the flick of a finger. Conveniently strengthen or weaken the polarizing effect, gaining even more control over the light reflected in your photos!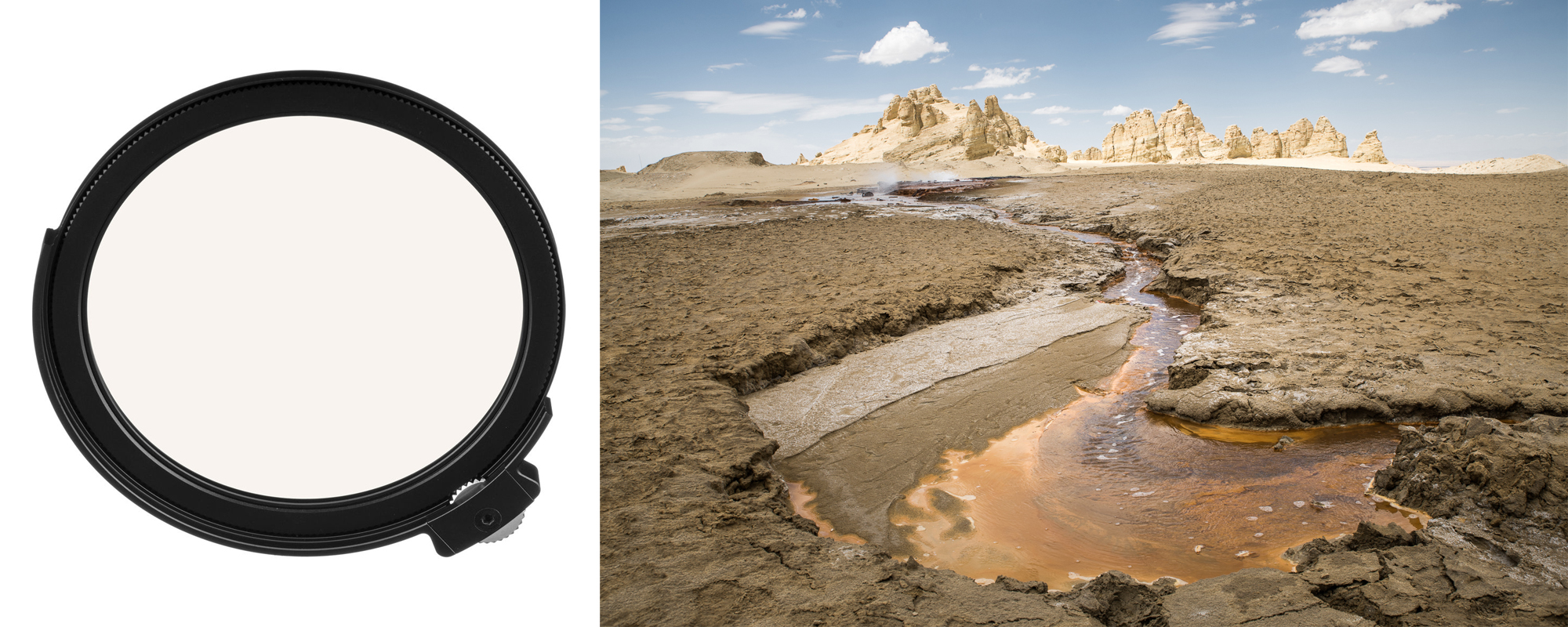 High build quality
The filter housing is made of high quality aircraft grade aluminium. This makes it not only lightweight, but also very durable. However, this is not the end of the exceptional features of this accessory. The housing has also been coated with a matte black anodic coating, which not only looks great, but also protects the robust German Schott B270® glass from mechanical damage. The materials used will ensure a long service life and make sure that for years to come, your only concern will be the desire to continually expand the collection of accessories from H&Y compatible with the K-series product line.
Explore the family of filters and accessories from H&Y
Attaching filters to lenses has never been easier. And this is just the beginning of a revolution. Meet the family of unique photographic accessories from H&Y that will make your working environment more ergonomic and take your photos and videos to a new level. Discover filters made from the toughest Corning Gorilla Glass III, magnetic K-series mounts, and unique Revoring Series mounts that will help you forget about standard reduction rings once and for all. Explore the unique H&Y ecosystem and see what true camera convenience can be!
Compatibility
H&Y K-series filter mount
Specification
Model: K-series H&Y CPL HD MRC circular polarizing filter – 95mm Drop in
Purpose: H&Y K-series filter holder
Materials: aircraft aluminium, anodic coating
Filter type: polarised (CPL)
Glass: German Schott B270®
Applied coating: double-sided vacuum coating
Dimensions: 15.5 x 18 x 2 cm
Weight: 110 g
Kit contents
K-series H&Y CPL HD MRC circular polarising filter – 95mm Drop in
protective case