Description
The Starkeeper HD MRC Night Photography Filter – 100×100 mm is not only convenient to work with and quick to install on a magnetic frame, but above all beautiful photos taken after dark. Say goodbye to polluted light. Eliminate the bright glow of low CRI lamps from your photos and get rid of the streaks created by mercury and sodium vapour. Capture the beautiful starry skies and lit-up cities at night. With the Starkeeper filter from H&Y you will improve the contrast of your night shots, capturing natural colours and deep blacks. The magnetic frame is precisely installed on the special H&Y K-series holder in seconds and can be combined with other filters if required. Choose photo accessories from H&Y and find out what real camera convenience is!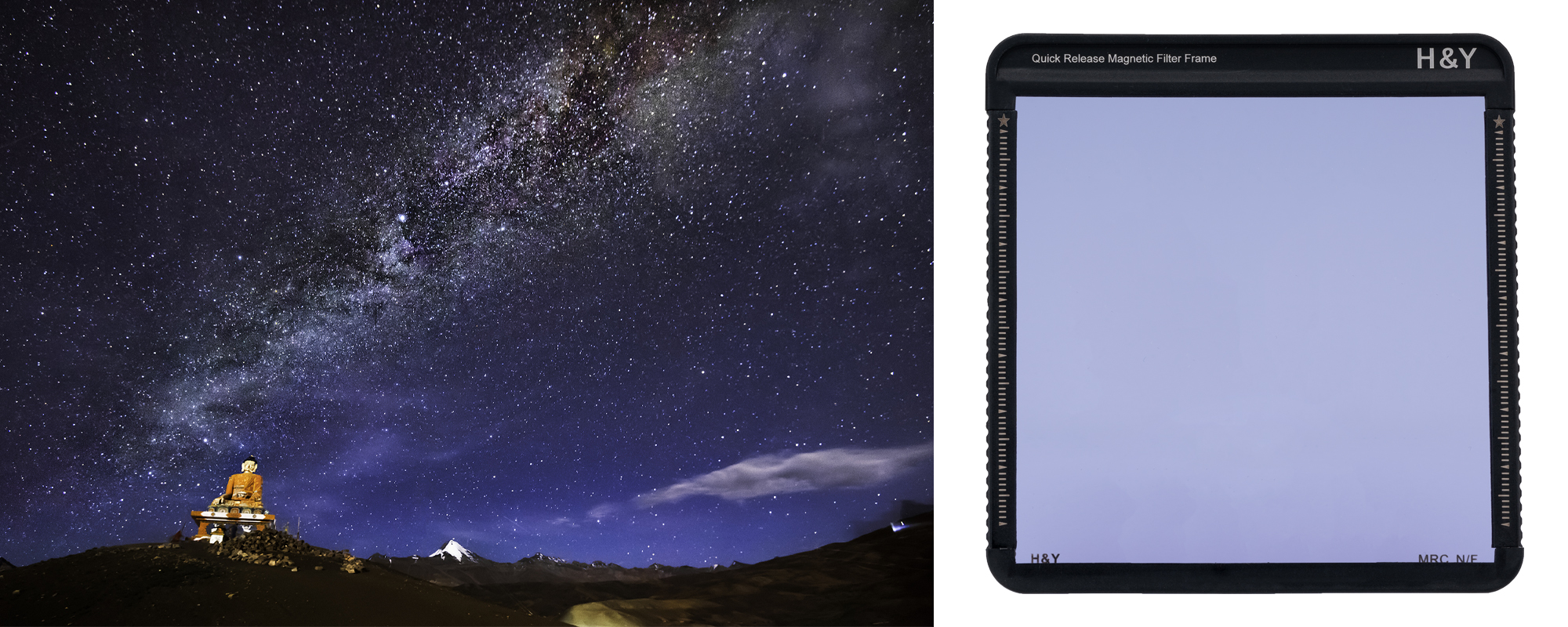 Main features of the Starkeeper HD MRC night photography filter – 100×100 mm
reduction of light pollution during night photography
effective absorption of yellow light
improved visibility of astronomical objects
improved contrast while maintaining natural colours and deep blacks
coated with 9-layer hydrophobic coating to prevent fingerprints
improved contrast with natural colours and deep blacks
innovative magnetic mounting system compatible with H&Y K-series filter holder
super fast and easy filter installation
frame prevents deformation and provides extra protection for filters
microfilm cloth for easy cleaning
microfiber cloth and neoprene pouch included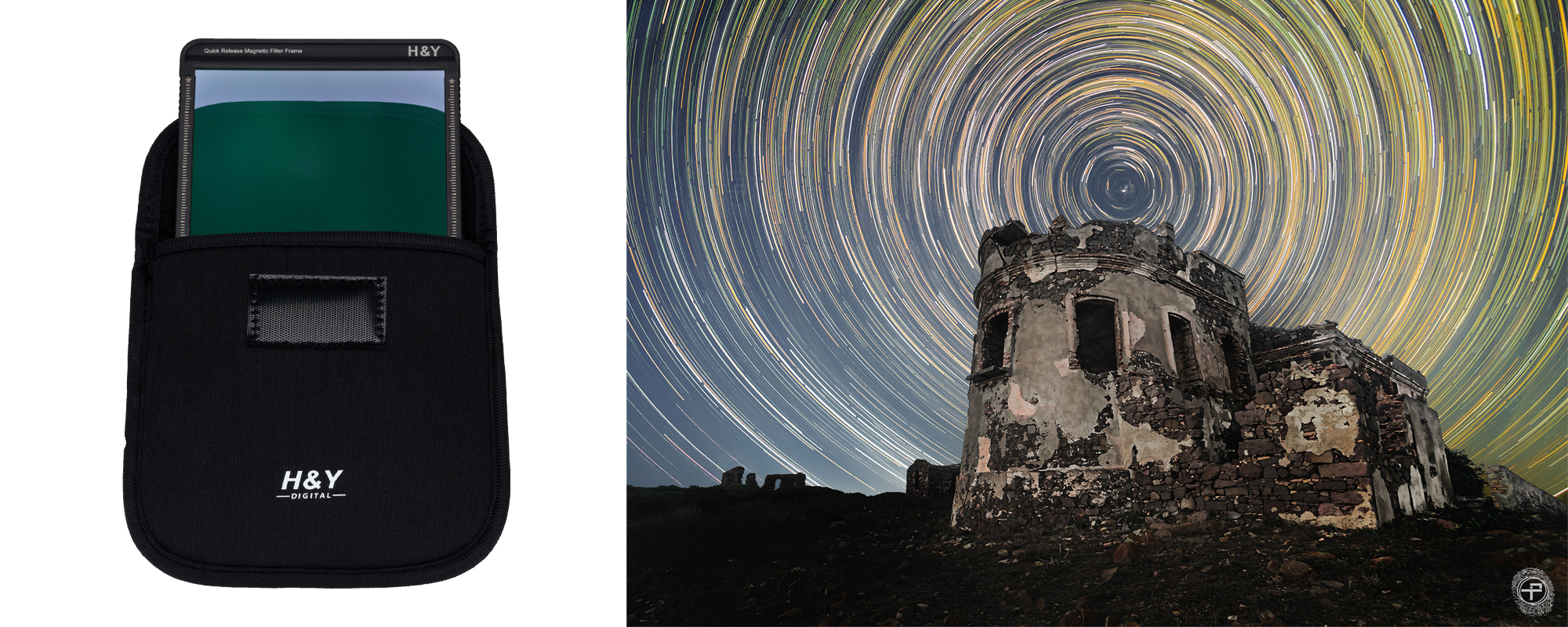 The new face of night photography
If you've ever tried your hand at night photography, you've definitely noticed the yellow streaks appearing in your images. These are light pollution caused by mercury or sodium vapour, as well as lamps with low CRI. However, this problem is easily solved by reaching for the unique Starkeeper HD MRC Night Photography Filter – 100×100 mm. Want to give your night-time city shots a unique futuristic feel? Looking for a way to block out light polluting waves? Bet on the quality appreciated by photographers and filmmakers from all over the world. Choose the Starkeeper filter in a magnetic frame and enjoy successful photos taken after dark forever.
A sky full of stars
Are you interested in astrography? Want to make your pictures of galaxies and star constellations look even better? Reach for the Starkeeper HD MRC Night Filter – 100×100 mm and say goodbye to the yellow glow caused by pollution and city lights once and for all. Enjoy deep saturated blacks, natural colours and high contrast. You don't need computer processing to impress your friends with beautiful starry sky photographs!
Why hasn't anyone invented this before?!
The unique design of the magnetic frames made of anodised coated aircraft aluminium will protect the night photography filter installed inside and streamline your daily workflow. Anyone dealing with the unique mounting standard from H&Y for the first time will ask themselves one fundamental question, "Why hasn't anyone invented this before!". The magnetic mount is pure convenience and comfort, which will be appreciated by both professionals and novice photographers looking for an ergonomic working system. Simply select a filter and "stick" it to the holder located on the lens. Reach for another when needed. The magnetic frames connect to each other, opening up a sea of creative possibilities.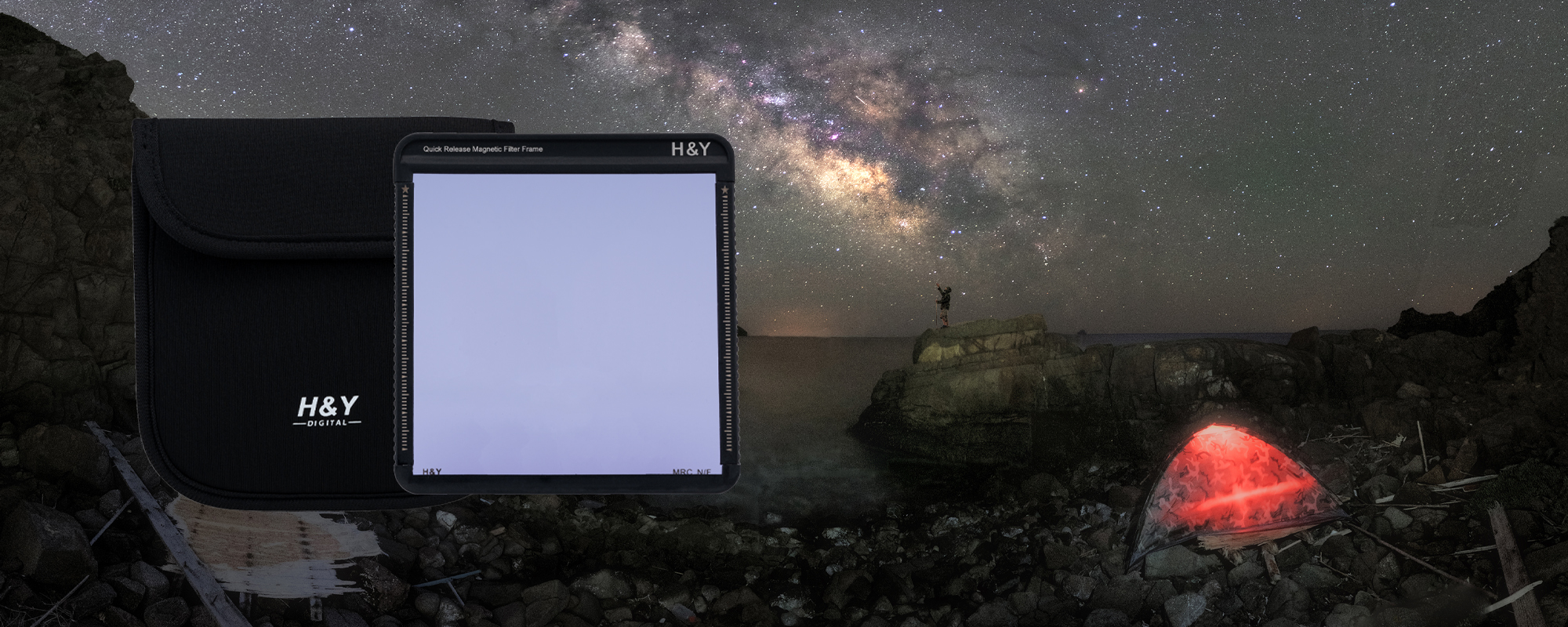 Ideal for working in difficult conditions
The K-series family of products is more than just an innovative magnetic mounting system. The Starkeeper HD MRC Night Photography Filter – 100x100mm is made from durable optical neodymium glass. It is also coated with a 2-sided 9-layer coating that protects against water, oil and fingerprints. A special microfibre cloth is also included with the filter. This will allow you to quickly remove dirt from both filters and lenses.
Perfectly-protected filter
The magnetic frame in which the Starkeeper HD MRC night photography filter – 100×100 mm is enclosed has been made of high quality aircraft grade aluminium. Thanks to this, the entire construction is not only lightweight but also very durable. Filters placed in the frame remain perfectly flat and do not deform. The holder also protects their edges, which in the case of competitive products without additional reinforcements are very often damaged. The night photography filter also comes with a soft neoprene pouch for extra protection.
Explore the family of filters and accessories from H&Y
Attaching filters to lenses has never been easier. And this is just the beginning of a revolution. Meet the family of unique photographic accessories from H&Y that will make your working environment more ergonomic and take your photos and videos to a new level. Discover filters made from the toughest Corning Gorilla Glass III, magnetic K-series mounts, and unique Revoring Series mounts that will help you forget about standard reduction rings once and for all. Experience the unique H&Y ecosystem and see what true camera convenience can be!
Specification
Model: H&Y K-series magnetic filter with Starkeeper HD MRC night photography – 100×100 mm
Material: optical neodymium glass
Nano-coating applied:

protects the filter from liquids and oils
2-sided nano-coating
9-layer multicoating
fingerprint prevention

Absorbed light:

yellow sodium light
yellow mercury vapour light
yellow LED light with low CRI

Filter format: 100 x 100
Filter thickness: 3 mm
Dimensions: 10.8 x 11.6 cm
Compatibility
H&Y K-series filter mount
Kit contents
starkeeper HD MRC night photography filter – 100×100 mm (pre-installed in magnetic frame)
neoprene pouch for the filter
microfiber cloth