Description
KZ ZAX is a high-performance hybrid in-ear headphone, which is equipped with up to 16 drivers together to provide incredibly rich sound and sensational sound reproduction in various frequency bands. They also use a 100-core replaceable high-purity silver-plated oxygen-free copper wire that effectively eliminates any interference. KZ ZAX in-ear headphones have a great reputation not only among audiophiles, but also musicians and vocalists who use them as in-ear monitors on a daily basis. Thanks to the combination of dynamic and armature drivers, they provide excellent bass response and detailed vocals. By choosing these headphones, you can be sure that the mix of your favorite songs will sound exactly as the manufacturer intended!
Main Product Features
High-end hybrid in-ear headphones
ideal for listening to even the most demanding music genres
successfully used by artists performing on stage as in-ear monitors
replaceable cable made of high-purity silver-plated oxygen-free copper
8 drivers for each earphone (1 dynamic and 7 armature drivers)
use of a double magnetic circuit in the dynamic driver (10 mm)
perfect coverage of low, mid, high and very high frequencies
excellent fit for comfortable listening for hours
reference sound that reflects the real quality of recordings
Premium chrome-plated finish
8 unique drivers in each earphone
Detailed sound reproduction is thanks to up to 16 drivers (8 for each ear). Such a professional solution will be appreciated by demanding music lovers and audiophiles, as well as musicians using KZ ZAX on stage. In each of the headphones there is 1 dynamic 10 mm driver with a double magnetic circuit. It is responsible for the deep and low bass. Extremely wide frequency range, detailed sound of vocals and reproduction of even very high sounds is due to armature drivers. This combination allows you to enjoy even the smallest details and hidden flavors of music mixes!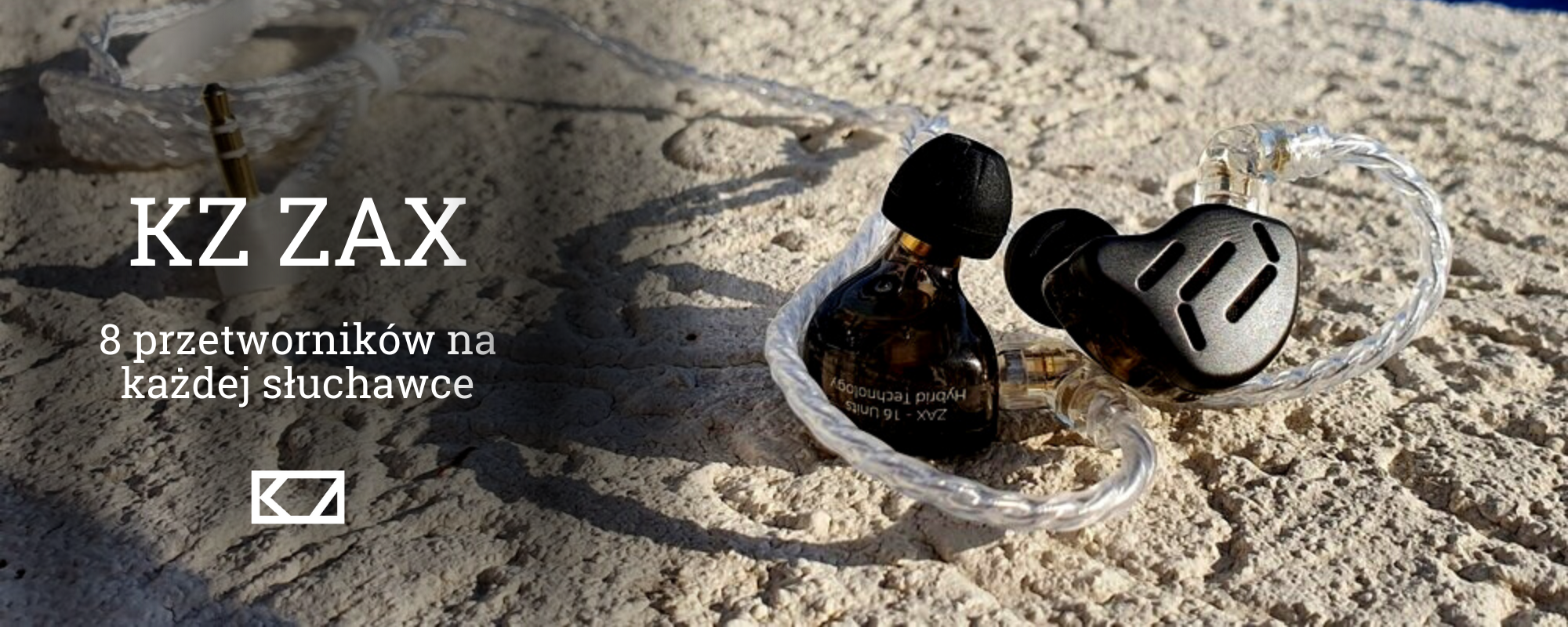 From the love of music
The special combination of interconnected armature drivers is the result of advanced research conducted in KZ Audio's laboratories. This is what makes the ZAX model offer such a wide range of mid and high frequency coverage. This makes the headphones ideal for a wide range of music genres, from discs and files to live music. So KX ZAX will be appreciated by fans of metal, rock, pop, electronic and rap, but also by connoisseurs of symphonies or chamber string concerts.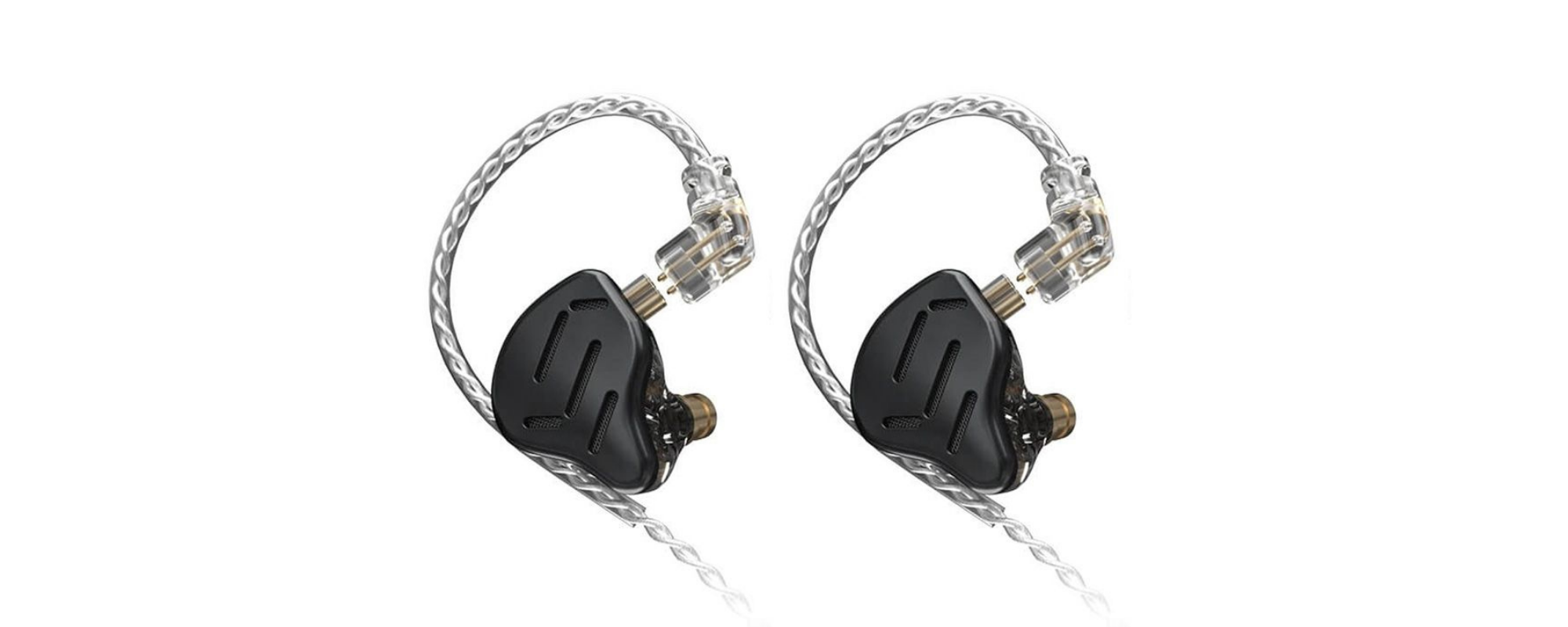 Professional in-ear monitoring
In-ear monitoring is today's stage standard, used by budding artists and professional musicians alike. The KZ ZAX headphones will provide the perfect listening experience whether you're singing, playing guitar, keyboards or stringed instruments. The ergonomic design will make you forget about the small device in your ear. Wide frequency response and high sound quality will allow you to perfectly match the mix to your stage needs, providing you with comfort and the possibility of artistic development.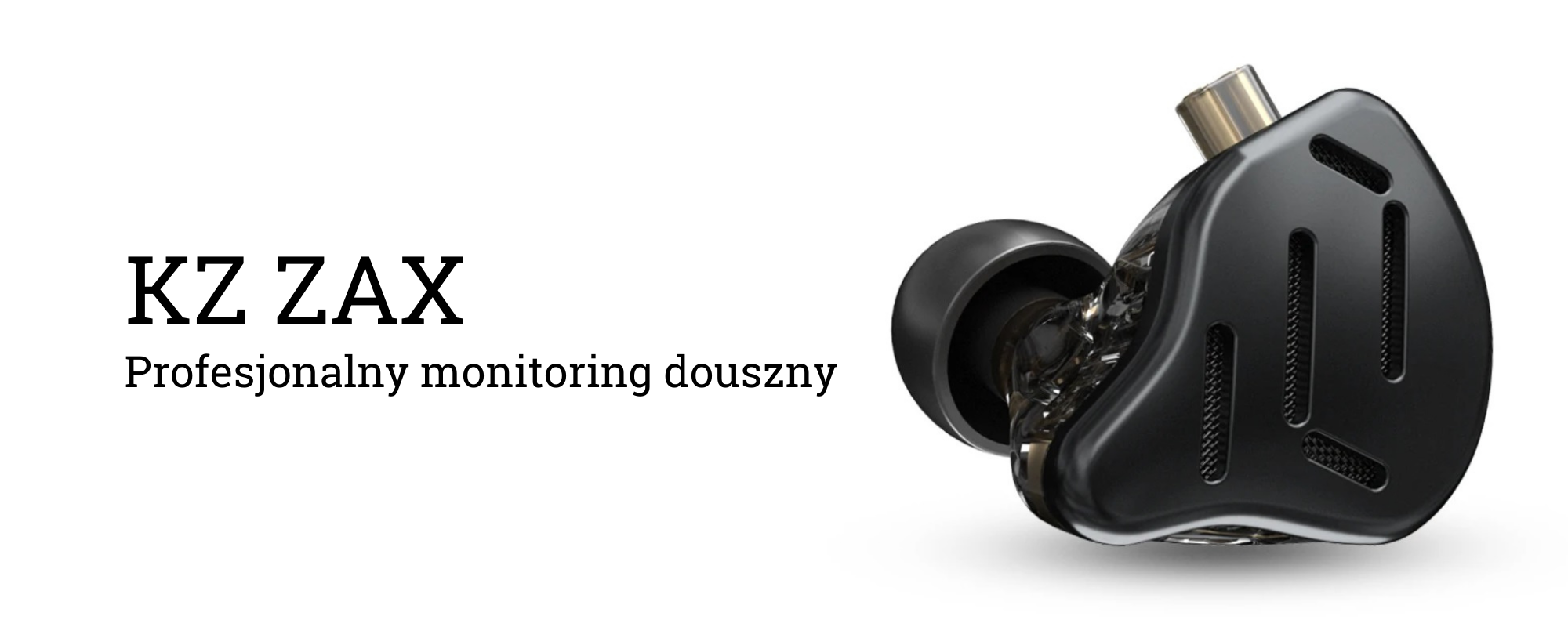 Exchangeable cable of the highest quality
A replacement cable is the best way to extend the life of your favorite headphones. If you accidentally cut it with a sweatshirt zipper or your dog bites it, you don't have to invest in new equipment – just a new cable! The one used in KZ ZAX is certainly a premium solution! Or do you need headphones that you can also use for calls? Simply replace the cable with one with an integrated multi-function button, which you can use to answer calls, but also to change songs and stop music.
the cable with built-in remote control is not part of the KZ ZAX.
kit.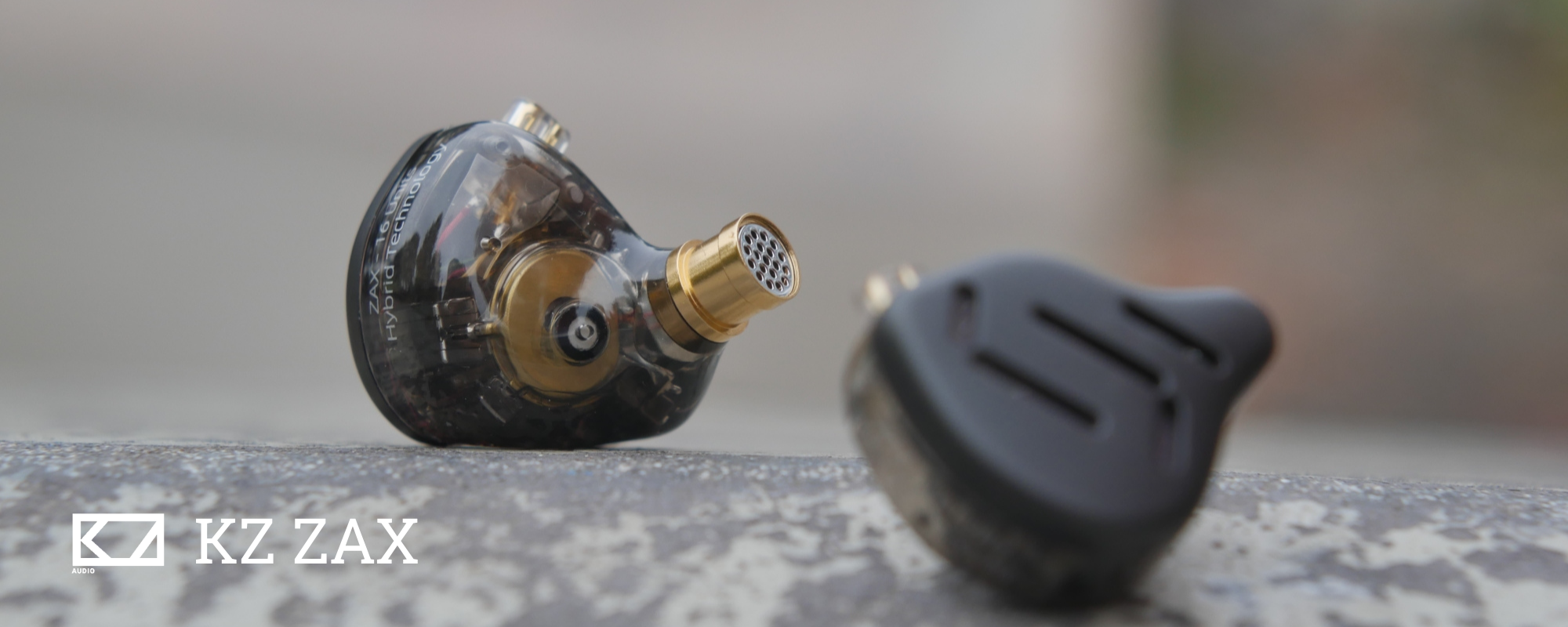 Crystal sound quality
The cable that is used in the KZ ZAX headphones is really high end when it comes to audio equipment. The use of high-purity silver-plated oxygen-free copper and its four 25-core bundles allows for maximum reduction of sound loss and distortion, as well as greater transparency. The use of a strong and flexible braid also significantly affects the enormous durability of the cable, which will serve you for many years.
Perfect fit
The ergonomic design of KZ ZAX headphones is the result of long months of work by the designers. They are designed to fit perfectly in your earlobe and ear canal, while minimizing the transmission of environmental sounds into your ear. The behind-the-ear cable gives you full freedom of movement. Thanks to this, even during many hours of listening to music or long performances on stage, you will not experience the discomfort associated with wearing headphones!
Premium headphones
KZ ZAX are headphones, which are hard to pass by indifferently. All thanks to the modern casing made of durable and elegant zinc alloy, which is covered with an exclusive chrome coating. This stylish finish not only provides a unique shine, but also high durability, allowing you to enjoy the perfect look of the equipment for many years.
Specification
model: KZ ZAX
color: black
type: hybrid in-ear headphones / in-ear monitors
response bandwidth: 10 – 40,000 Hz
impedance: 24 ohm
sensitivity: 113 dB
processors:

10 mm, dynamic with dual composite magnetics
7 specially balanced drivers:
10 mm, dynamic with dual composite magnetics
7 specially balanced armature drivers per earphone (2x 30019, 4 x 50024, 1 x 30095)

cable: replaceable, worn behind the ear
handset to cord connection: 2-pin socket (0.75 mm)
plug: mini Jack (3.5 mm)
cable length: 125 cm (+/- 5 cm)
weight: 27 g (+/- 3 g)
Kit contents
KZ ZAX in-ear headphones
3 pairs of silicone earpads in different sizes
interchangeable cable
interchangeable cable