Description
The Venus Optics Laowa x1.33 – PL / PL anamorphic adapter is a compact device that allows you to achieve cinematic 2.35:1 aspect ratios on cameras with 16:9 sensors. The unique design and lens layout used allow to achieve delicate and pleasing to the eye flares. Working at smaller apertures, you can easily achieve background blur without the typical oval "bokeh" effect. The Venus Optics Laowa x1.33 Anamorphic Adapter was designed for the Venus Optics Laowa OOOM 25-100mm T2.9 Cine film lens, but it also works with many other lens models on the market. Make your movies even better and more unique. See what you can achieve by entering the world of anamorphic imaging!
Main Features of the Venus Optics Laowa x1.33 – PL / PL anamorphic adapter
changing the aspect ratio from 16:9 to 2.35:1
lossless image quality and exceptional sharpness
Arri PL mount (bayonet side)
vintage image blur character
unique flare characteristics
compatible with lenses from reputable companies (including Angenieux, Arri, Carl Zeiss)
included armored Peli case
Cinema aspect ratio 2.35:1
The Venus Optics Laowa x1.33 anamorphic adapter allows you to achieve the 2.35:1 aspect ratio used in cinema productions. What's important is that thanks to its refined and unique design and the use of top-notch components, there is no degradation of the recorded image quality. Whether you want Hollywood landscape panoramas, the widest possible shots taken indoors, or beautiful subtle flares, you're assured that all the necessary elements will be in the frame and the image will remain sharp.
Artistic flares and beautiful bokeh
Beautiful subtle flare, no overbokeh and exceptional image sharpness – you'll get it all when you reach for the Venus Optics Laowa x1.33 adapter, which lets you enjoy everything filmmakers love about wide angle lenses without compromise! You'll find that blurry car headlights caught in night shots and sunset rays sneaking into the field of view can add a touch of magic to any shot!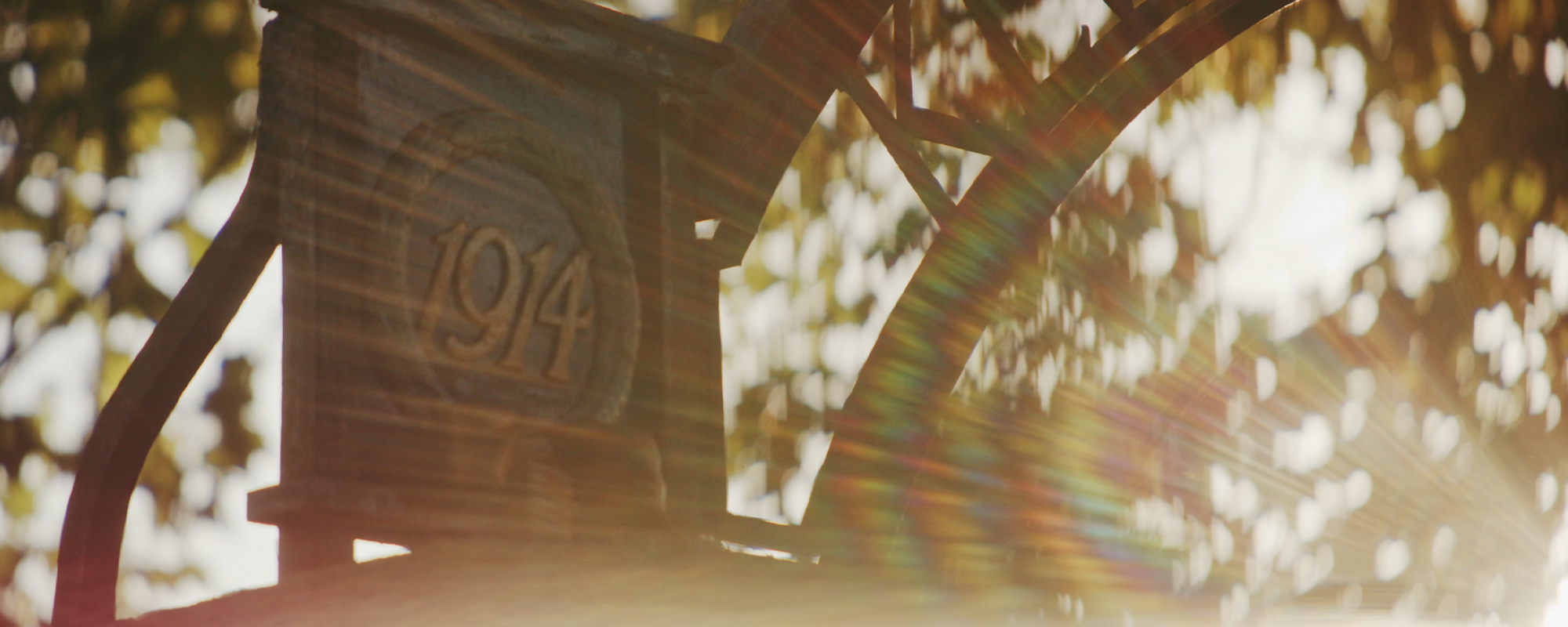 Convenient and fast mounting
Unlike some competitor solutions, the Venus Optics Laowa x1.33 model is mounted from the bayonet side. Installation of the adapter is intuitive and child's play, which is of great importance when working on a film set. Simply attach it to the lens and then lock it in place by turning the ring that ends in a convenient handle. In this way, the sudden need to change the lens will not cause you to lose your "magic moment".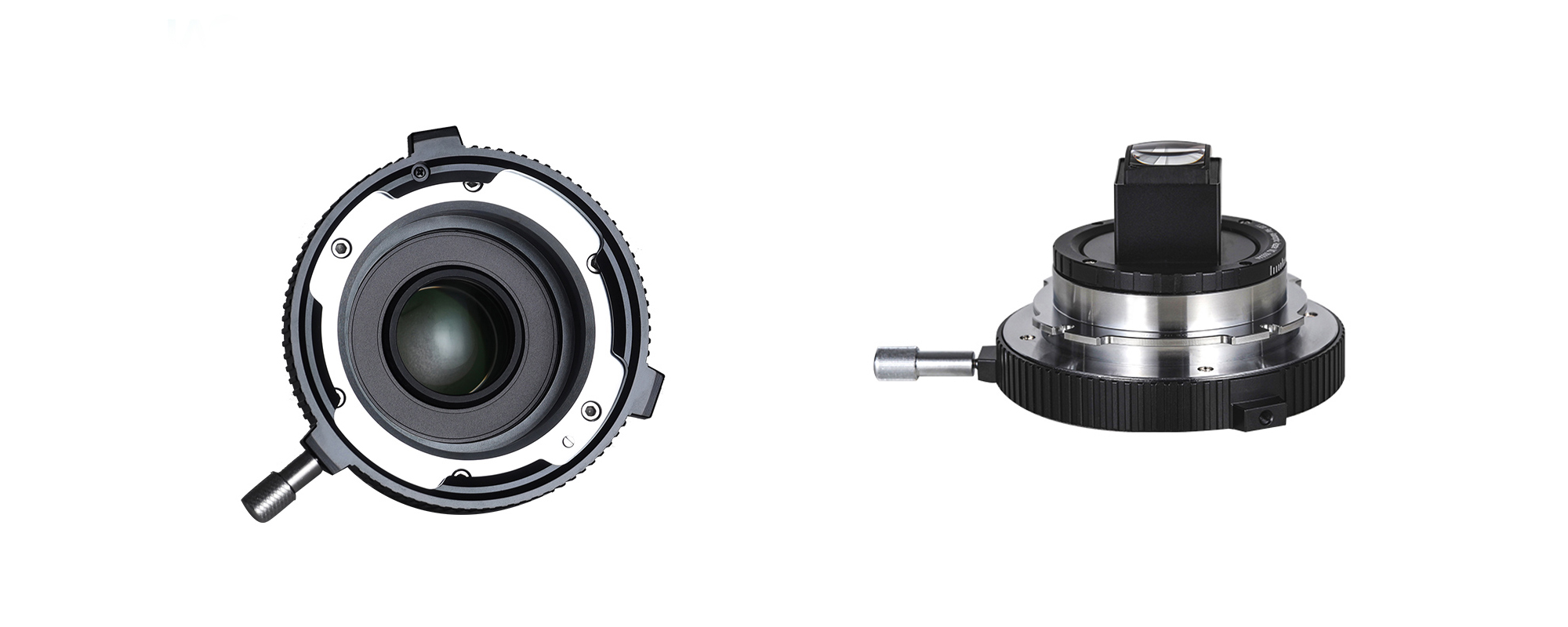 Variety of uses
Although the Venus Optics Laowa x1.33 – PL / PL anamorphic adapter was created for the Laowa OOOM 25-100 mm T2.9 lens, the device is compatible with a number of other lenses available on the market. Noteworthy among them are those produced by reputable brands such as Angenieux, Arri and Carl Zeiss. To check if your lens is compatible with the adapter, download a special template that will allow quick and convenient verification. The included shims will allow you to perfectly align the device to the glass, guaranteeing exceptional sharpness and crystal clear image quality.
B razor-sharp images
By connecting a Venus Optics Laowa x1.33 – PL / PL adapter to a Venus Optics Laowa OOOM 25-100mm T2.9 Cine lens, you'll take your video footage to the highest level of quality, achieving a distinctive cinematic "look". Images captured with zoom anamorphic lenses have never been so sharp and clear. Give yourself even more control over your shots with 4x zoom and aspect ratios straight out of movie screens without compromise!
Safe transportation
Included with the Venus Optics Laowa x1.33 – PL / PL anamorphic adapter you will find a special Peli case equipped with a comfortable handle and solid latching mechanisms. Its interior hides a perfectly shaped compartment, allowing you to safely transport your device. Moreover, the case is entirely filled with flexible plastic material which will provide the highest level of protection for your equipment.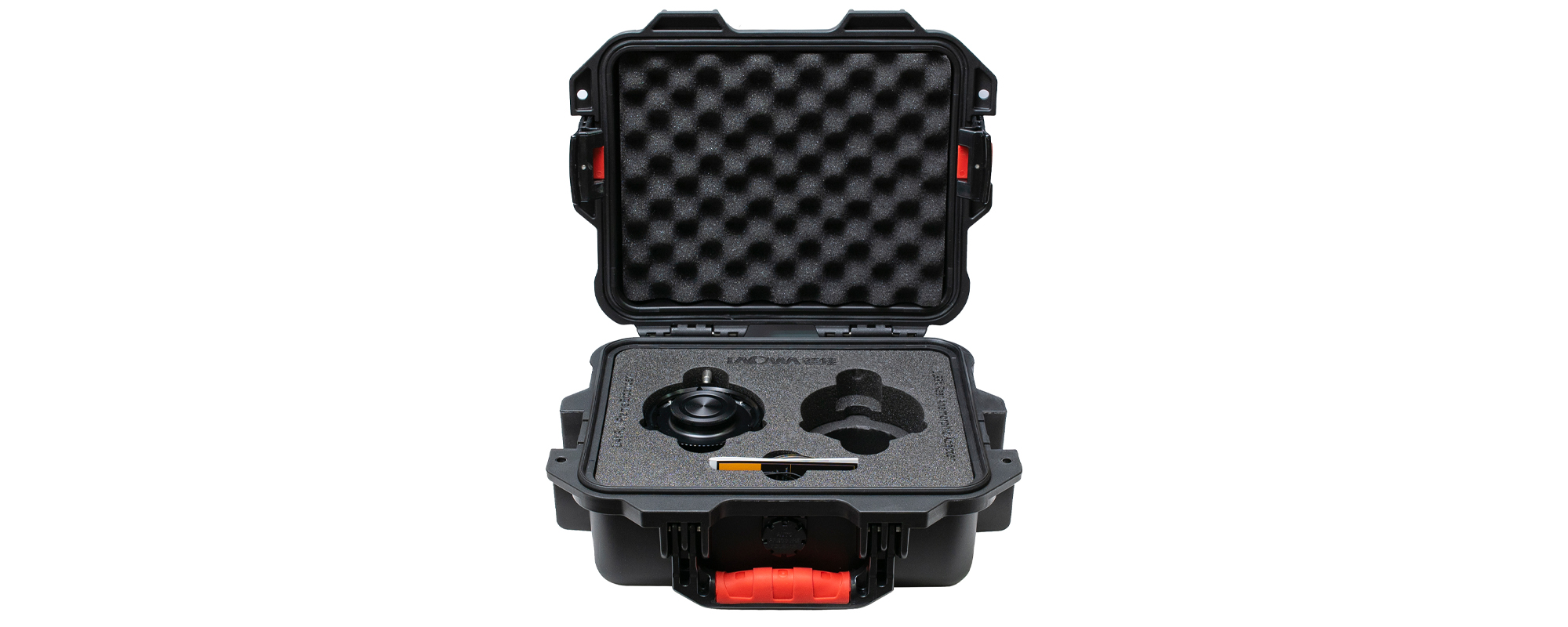 Laowa film family
Laowa lenses and accessories are trusted by many great photographers and filmmakers. Their inspiring photos and videos can be found on our website and on social media – on Instagram and Facebook Get inspired and see how all the latest lenses and adapters from Venus Optics can be put to practical use.
Specification
model: Venus Optics Laowa x1.33 anamorphic adapter – PL / PL
mount: Arri EN
model: anamorphic adapter
imaging magnification scale: x 1.33
imaging diameter: ø29 mm
transmission level drop: 0.5 T-stop
dimensions: 55 mm x ø89 mm
weight: 270 g
Compatibility
Angenieux

Angenieux 28-340mm Optimo Zoom T3.2
Angenieux 24-290mm Optimo Zoom T2.8
Angenieux Optimo Style 16-40mm T2.8 Zoom
Angenieux Optimo Style 30-76mm T2.8 Zoom

Arri

ARRI 18-80mm Alura Studio Zoom T2.6
ARRI 45-250MM T2.6

Carl Zeiss

Carl Zeiss Compact Prime 18 mm T2.9
Carl Zeiss Compact Prime 18 mm T2.9
Carl Zeiss Compact Prime 25 mm T2.1
Carl Zeiss Compact Prime 25 mm T2.1
Carl Zeiss Compact Prime 28 mm/T2.1
Carl Zeiss Compact Prime 35 mm/T2.1
Carl Zeiss Compact Prime 50 mm/T2.1
Carl Zeiss Compact Prime 85 mm/T2.1
Carl Zeiss Supreme Prime 29 mm T1.5
Carl Zeiss Compact Prime 29 mm T1.5
Carl Zeiss Supreme Prime 35 mm T1.5
Carl Zeiss Supreme Prime 35 mm T1.5
Carl Zeiss Supreme Prime 50 mm T1.5
Carl Zeiss Supreme Prime 50 mm T1.5
Carl Zeiss Supreme Prime 85 mm T1.5
Carl Zeiss Supreme Prime 85 mm T1.5

Other lenses according to the template provided by the manufacturer
Kit contents
Venus Optics Laowa x1,33 anamorphic adapter – PL / PL
decal pin for the front of the adapter
decal for the back of the adapter
set of focus shims
carrying case