Description
The Aputure Nova P600c is a 2×1 LED panel that generates soft light with impressive brightness levels. The lamp offers a maximum light intensity of up to 18346 lux and a huge range of color temperature adjustment (2000 K – 10000 K). The device uses an unprecedented solution: modern RGBWW LEDs have been divided into 4 independent zones for separate control. Curved pitchfork handle, wireless controller, remote control via Sidus Link app and DMX and LumenRadio technologies, as well as 300 programs imitating the work of effect foils are just some of the innovations that will help you realize all the amazing lighting ideas building the atmosphere of your movies!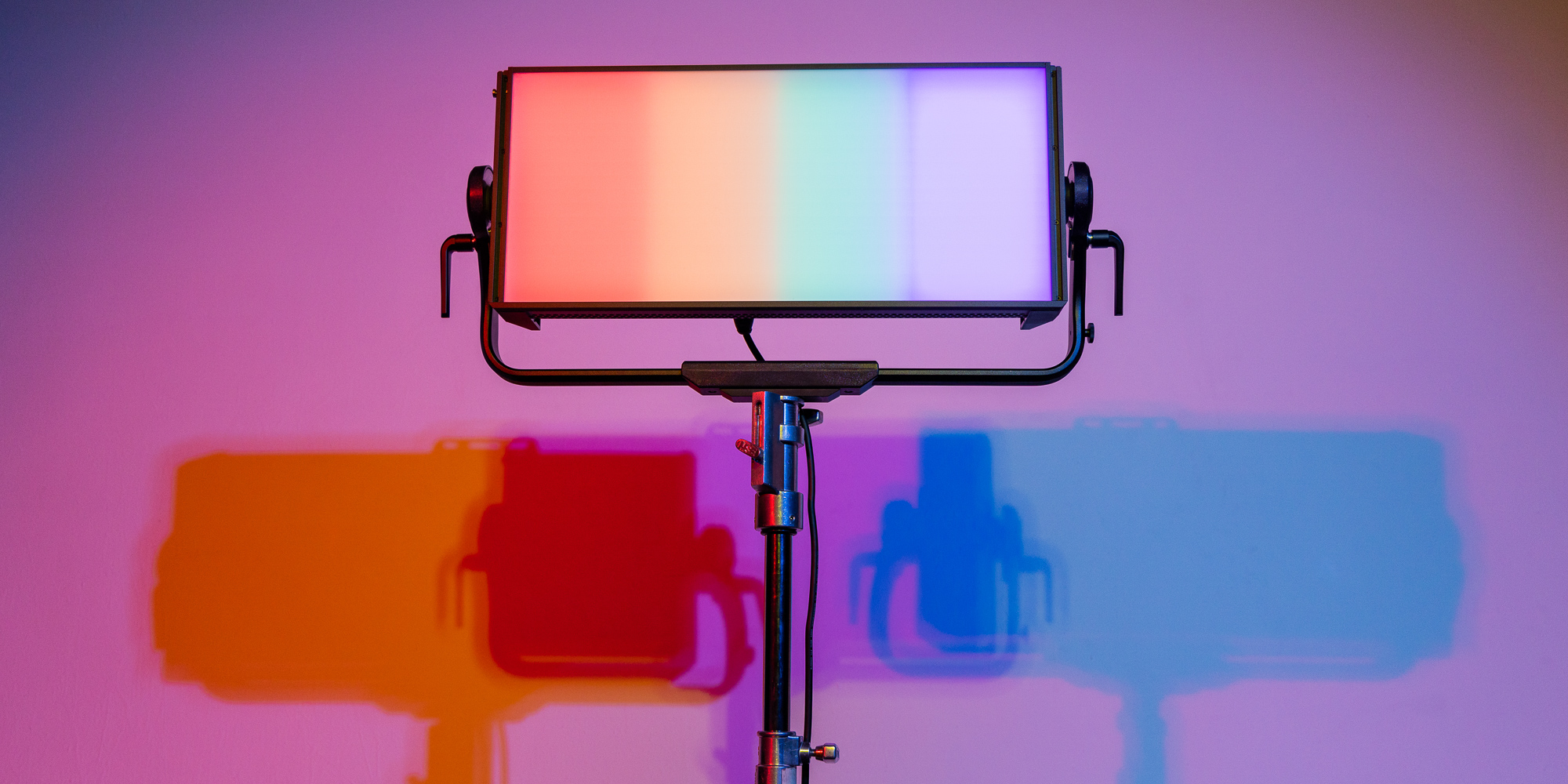 Main Product Features
Professional RGBWW LED panel
impressive maximum output power of 600 W
maximum light intensity of 18366 lx (at a distance of 1 m at 6500 K CCT)
Wide range of color temperature control 2000 K – 10000 K
Color control within 3 color spaces: HSI, RGB and XY
over 300 programs imitating the work with color effect foils
independent light engines allowing simultaneous display of different colors in 4 panel zones (when working with lighting effects or DMX control)
twice as much light asputure Nova P300c
75% brighter compared to the top ARRI SkyPanel S60-C
stepless brightness adjustment from 1 to 100% (with an accuracy of 0.1%)
controller with OLED screen equipped with ergonomic knobs and buttons
comfortable assembly of the controller to the lamp with a 8-pin connector (no need to use a cable)
high CRI, TLCI and SSI ratios ensure professional quality of light used in film and photography
19 preset special effects (including paparazzi, explosion, fireworks and party)
4 brand new special effects using independent color engines (Color Fade, Color Cycle, Color Gradient and One Color Chase)
Compatible with the LumenRadio wireless transmission system
Possibility of remote control from the Sidus Link application
Wireless DMX transmission (8-bit and 16-bit) for lamp control via application or full-sized console
28 predefined DMX profiles for different color display systems
the possibility to choose one of 4 ways to react to the loss of DMX signal (fast fade-out, gradual dimming, continuation of work with last settings, continuation of work with last settings for 2 minutes and gradual fade-out)
Lead Follow Mode, where a set of several lamps can synchronize their settings withputure Nova P600c
adapted to work with accessories used when working with light (softboxes, grids, gates, etc.)
Diffuser can be removed from the front of the housing
improved fork mount for convenient angle of inclination adjustment
innovative Dual Tilt Lock system
equipped with full-size 28 mm pin (Junior Pin) enabling convenient assembly on the lighting tripod
Impressive power
The Aputure Nova lamp offers an impressive amount of power that doubles the performance of its big sister, the Nova P300c. With a 120° angle of illumination and a CCT of 6500 K, the unit can emit light levels as high as 18366 lux (at a distance of 1 meter)! This is one of the brightest soft light LED panels you can buy! The combination of 600W output power and wide beam angle will effectively illuminate both large rooms and outdoor locations.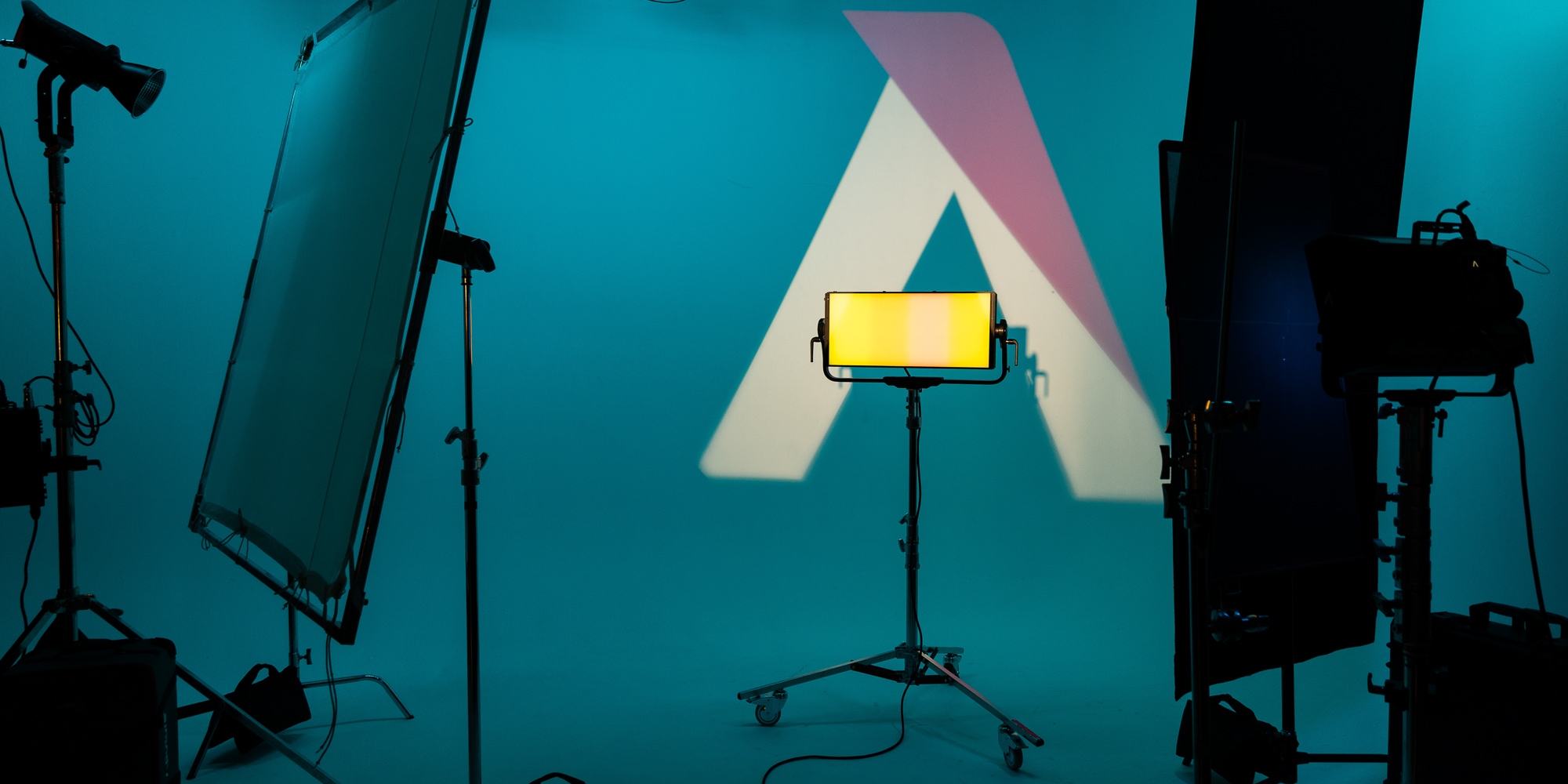 4 independent operating zones
Nova P600c is the first Aputure device that is equipped with independent light controllers that allow you to manage the operation of individual LEDs within 4 zones. With such an innovative solution, the panel can be divided into sections displaying different colors of light that intermingle or change. In the four working zones you will also benefit from completely new special effects Color Fade, Color Cycle, Color Gradient and One Color Chase. Comfortable and efficient work with this modern technology will provide remote control via DMX transmission.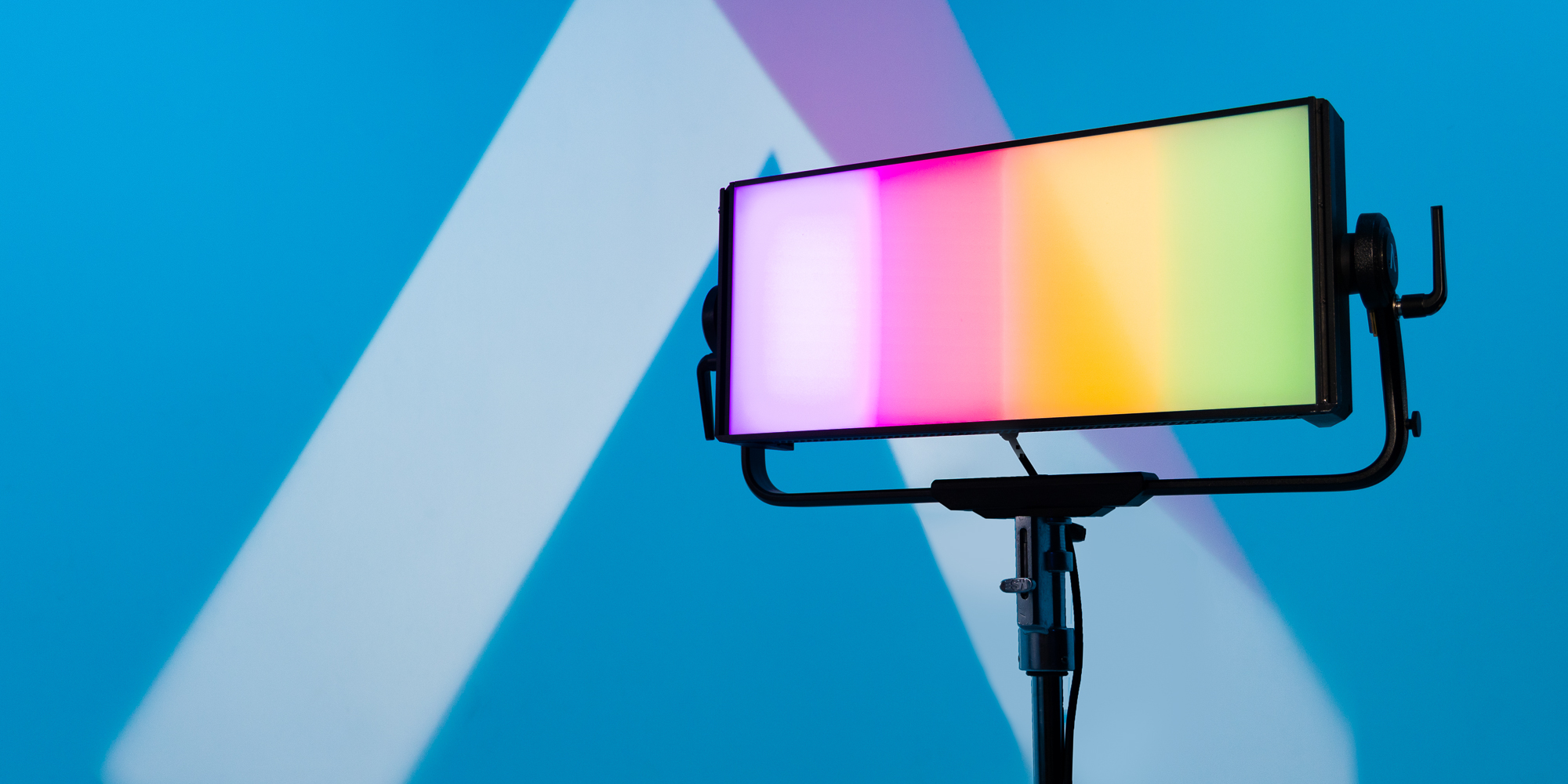 Precise color temperature control
The technology used in the Aputure Nova lamp has achieved an extended CCT range from 2000 K to 10000 K. The color temperature here can be adjusted not only for white light, but also within the HSI color system. This gives endless possibilities for image creation and adaptation to changing lighting conditions. The Aputure Nova P600c goes beyond the capabilities of traditional lamps, allowing you to produce light warmer than conventional tungsten lamps and cooler than typical daylight (D55). There is also green and magenta color correction, which will allow you to even more accurately match colors to specific needs and eliminate any imperfections.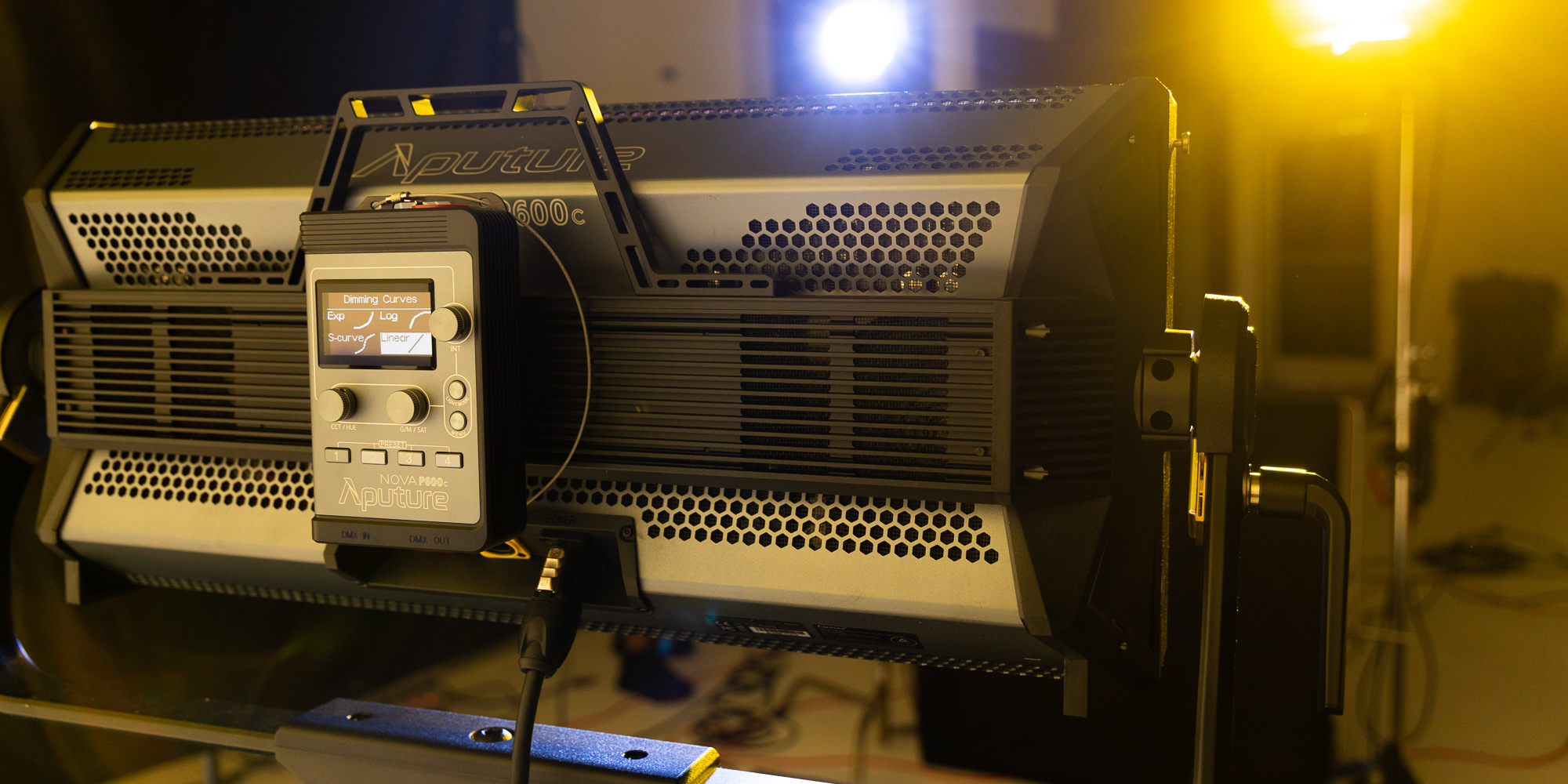 Magic of colored light
The innovative RGBWW chipset used in the Aputure lamp provides much better results than typical RGB and RGBW LED designs. The Nova P600c offers color control within 3 color spaces: HSI, RGB and XY. This provides millions of combinations of settings to precisely match the needs of your shots. The lamp also has a built-in library of over 300 presets that simulate the most commonly used gel filters in the film industry. Excellent color reproduction and depth of tone of the emitted light is guaranteed by high CRI, TLCI and SSI values.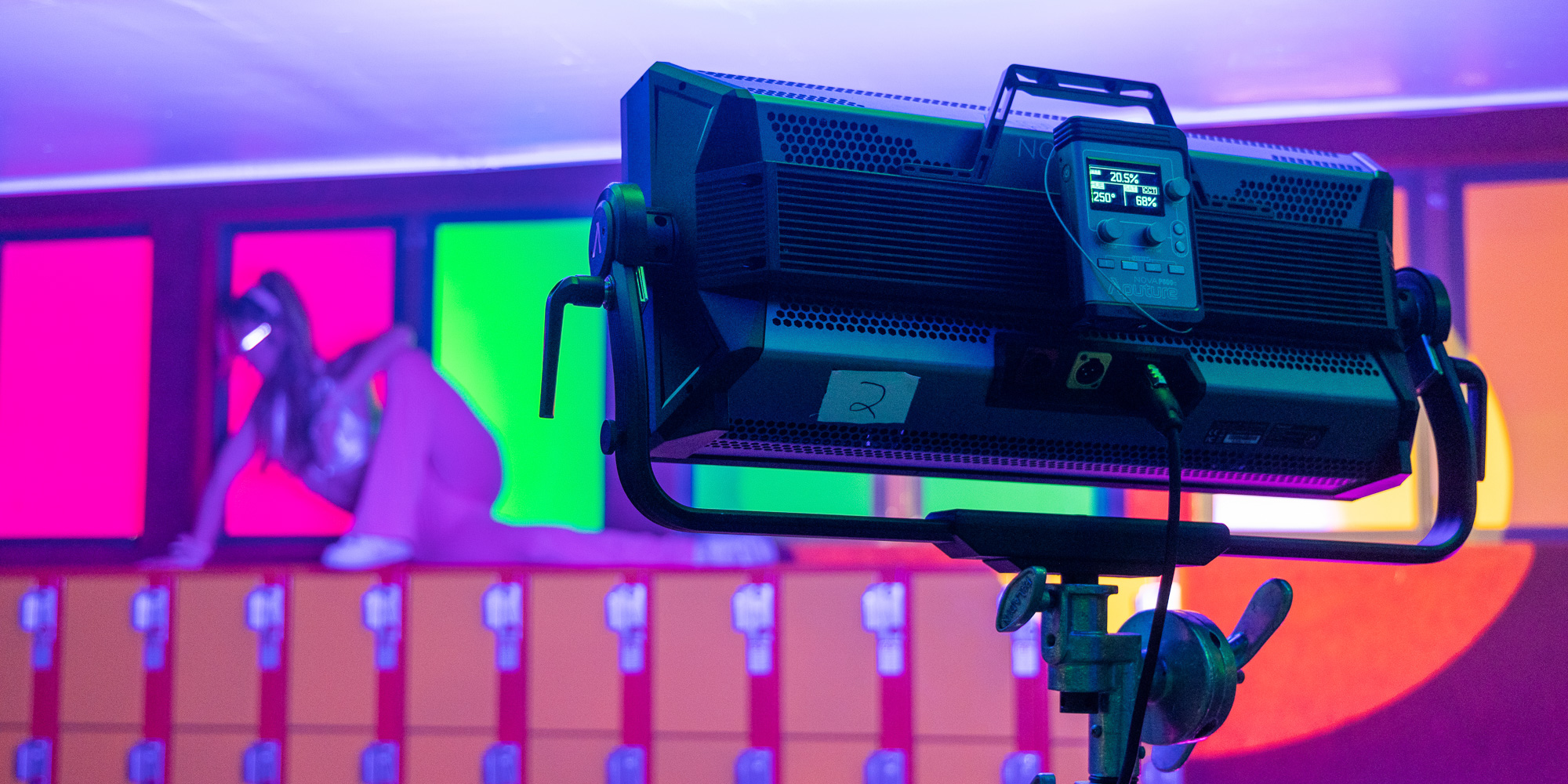 Even more special effects
.
Among the innovative features offered by the LED lamp Aputure Nova P600c there is a built-in library of 15 special effects, which have already been appreciated in the past by filmmakers working with the Nova P300c model. Impressive combinations of flashes and changing colors allow you to use such simulations as: Fireworks, Paparazzi, Faulty Bulb, Lightning, TV, Pulsing, Strobe, Explosion, Club Lights, Candle, Fire, Welding, Cop Car, Color Chase, Party Lights. There are also new special effects using 4 independent work zones of the panel. Amazing transitions and color changes (Color Fade, Color Cycle, Color Gradient and One Color Chase) will let you create even more spectacular shots!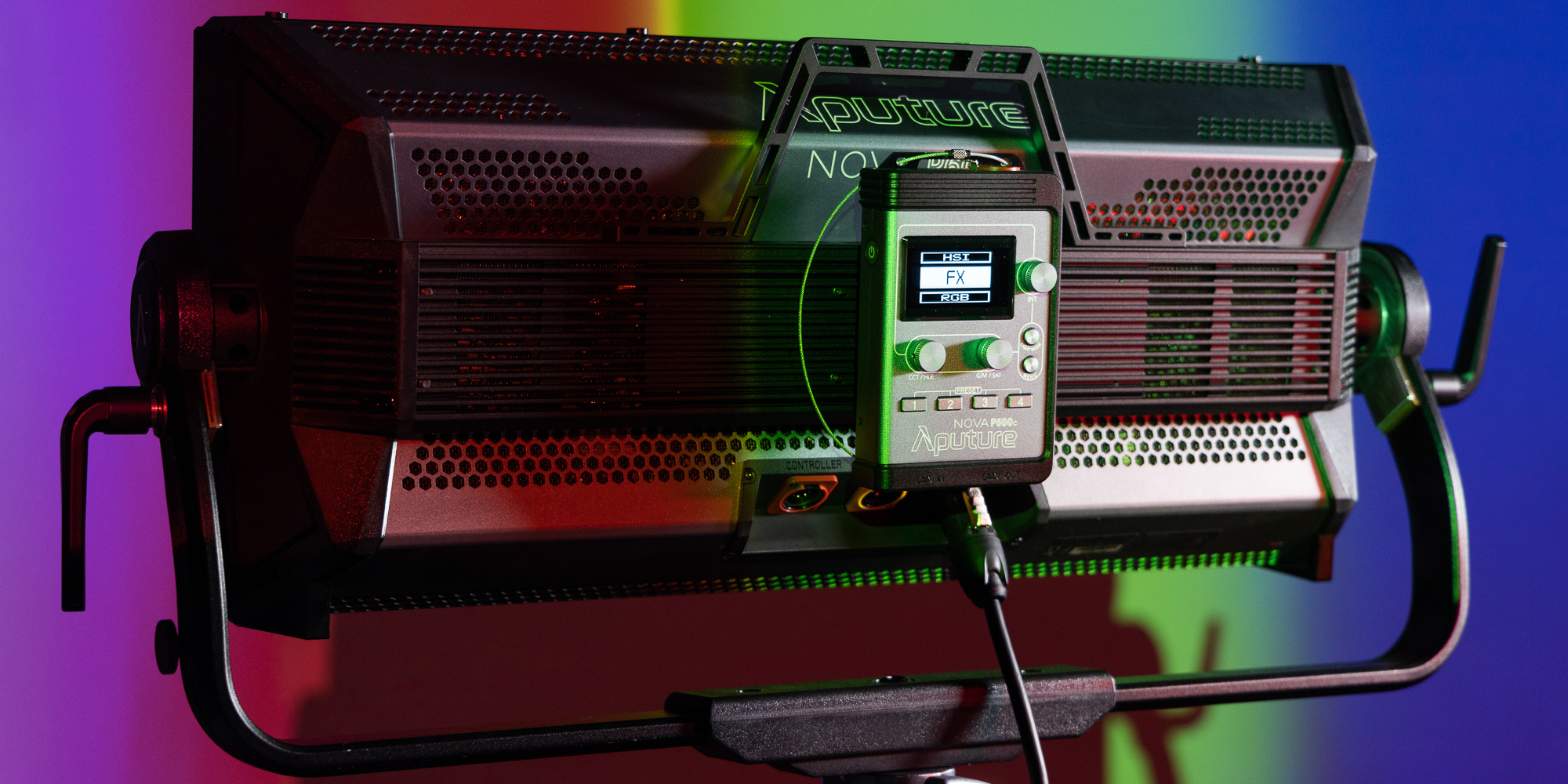 New, better handle
.
Precise positioning of a lamp installed on a tripod is ensured by the improved fork mount. Aputure designers have improved the design known from the Nova P300c, reaching for proven and appreciated solutions, similar to those used in the LS 600d Pro and 600x Pro lights. The curved handle allows for more comfortable work with light modifiers such as softboxes, grids or gates. The bracket also offers a robust Dual Tilt Lock system that will hold the flash in one position even when you reach for heavier accessories. The flash also features a full-size 28mm (Junior Pin) for convenient mounting on professional lighting tripods.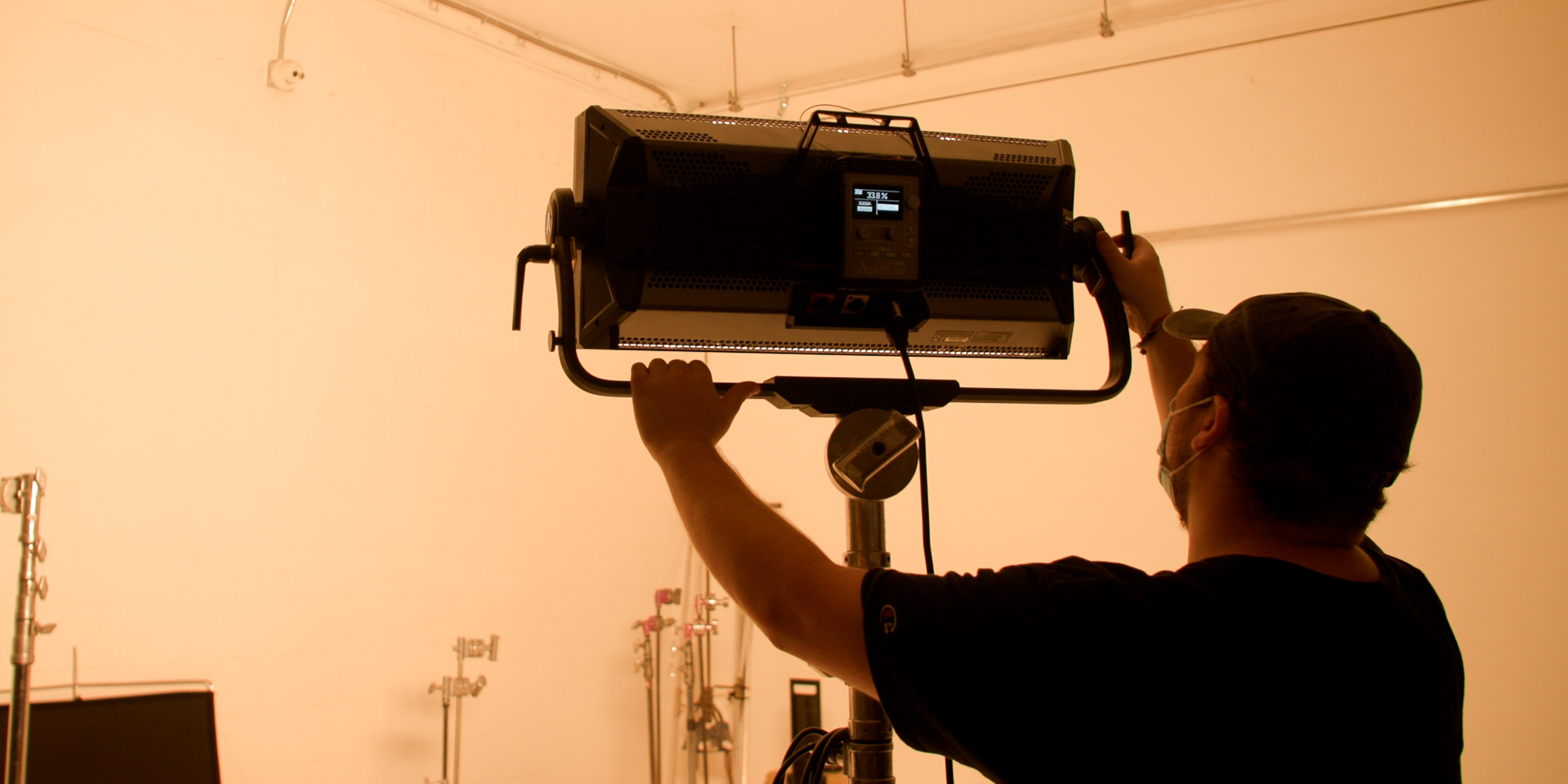 Innovative controller
Another innovation that improves the comfort and convenience of working with light on set is a controller equipped with an OLED screen and ergonomic knobs and buttons. In a second you can plug it into a special socket located on the rear panel of the lamp. Thanks to the use of 8-pin connector you do not have to connect the controller with a cable, thus gaining better ergonomics. However, if you decide to operate the lamp from a greater distance and you do not want to use wireless connectivity, you will find in the package with the device also a professional XLR cable with a length of 3 meters.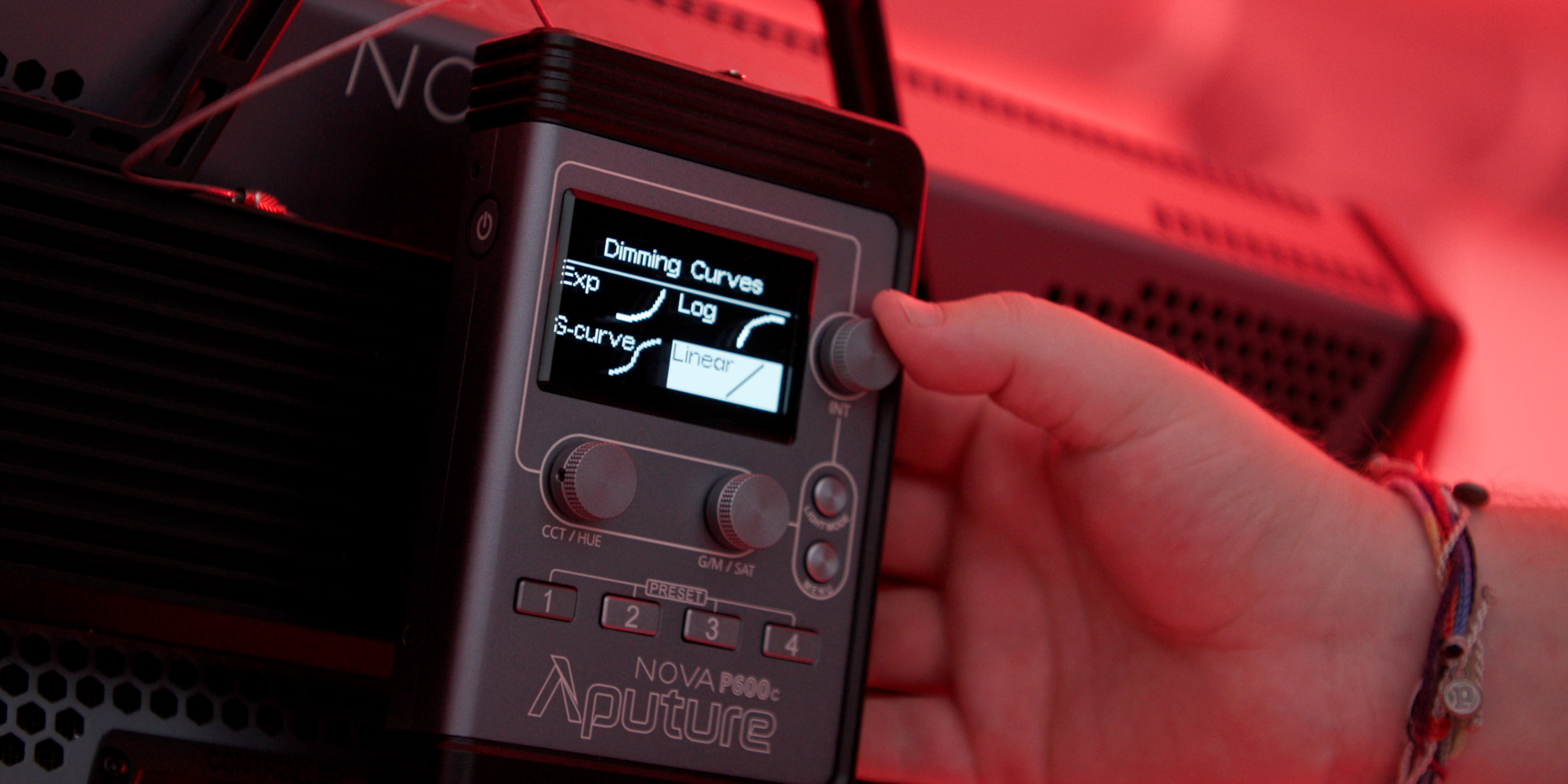 Integrated power supply
.
In order to reduce the time required to prepare the device for operation, as well as to increase ergonomics, Aputure engineers set themselves the goal of hiding the power supply inside the lamp housing. Finally you can say goodbye to the extra module tangled under your feet! There's also a 3-pin XLR input (DC 48 V / 15 A), which is compatible with a wide range of mobile power options – starting from block batteries to 48 V power stations. If you don't have access to a standard electrical grid and want to avoid using noisy power generators at the same time, this will be the perfect solution!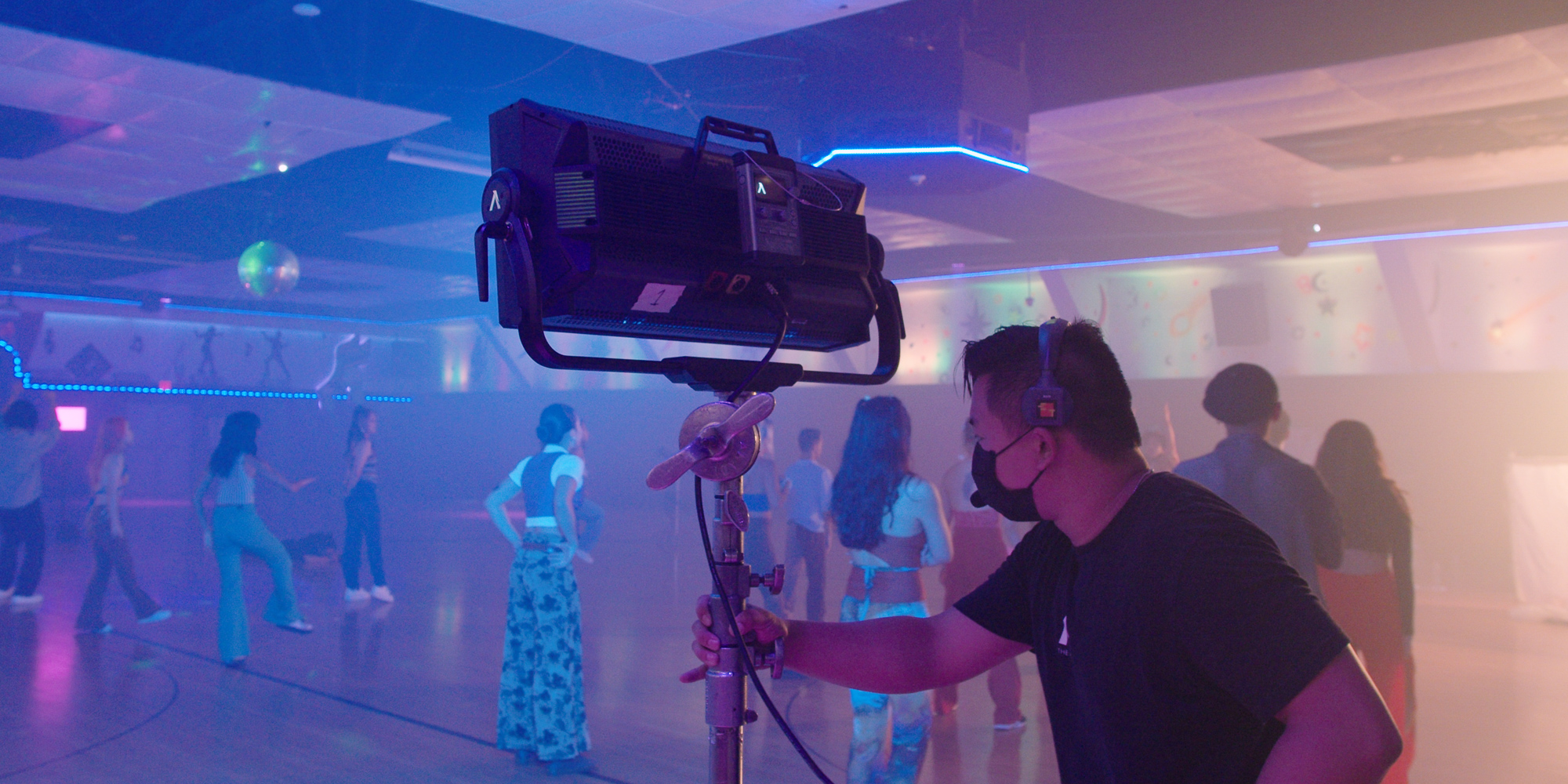 Sidus Link Application
.
The Aputure Nova P600c couldn't lack integration with the proprietary Sidus Mesh ecosystem, which allows you to control your lights using the Sidus Link app. It is available completely free of charge in the App Store, Google Play, Mi App Store and Huawei App Gallery. With the help of the app, you can control both a single light source and a whole group of them. It provides access to almost all functions of the physical controller, making work on a film or photo set even more convenient.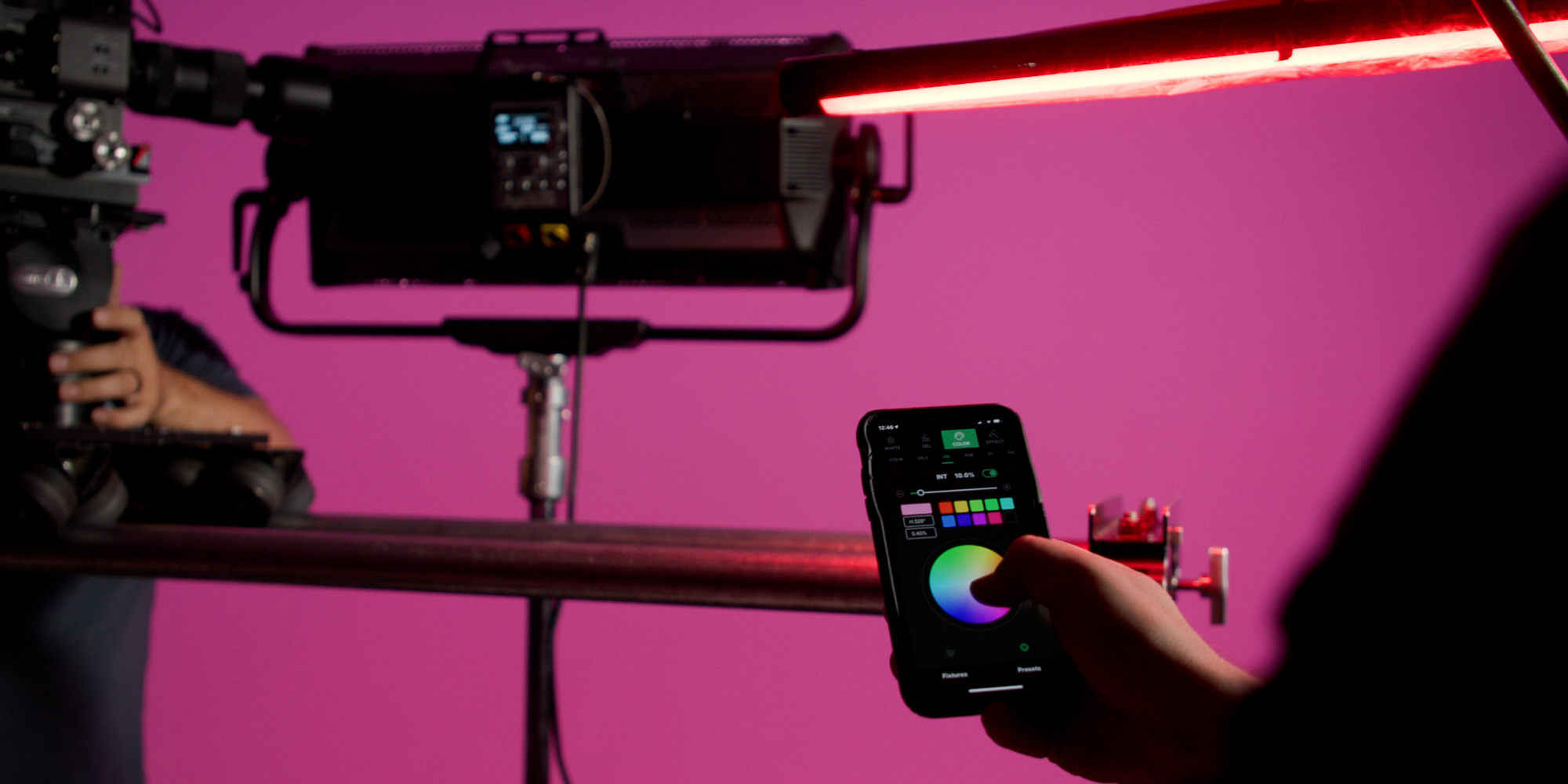 Remote control
.
The Sidus Link app is not the only way to remotely control your lamp or entire light setup. Nova P600c is equipped with solutions known from professional equipment used on film and photographic sets. On the housing of the lamp you will find a 5-pin DMX512 port. It will provide support for DMX system (8-bit and 16-bit), which will allow you to control the device from special applications or a full-size console. Under the casing, there is also a LumenRadio CRMX module. The standard appreciated by lighting professionals from around the world will allow you to enter an even higher level of light control!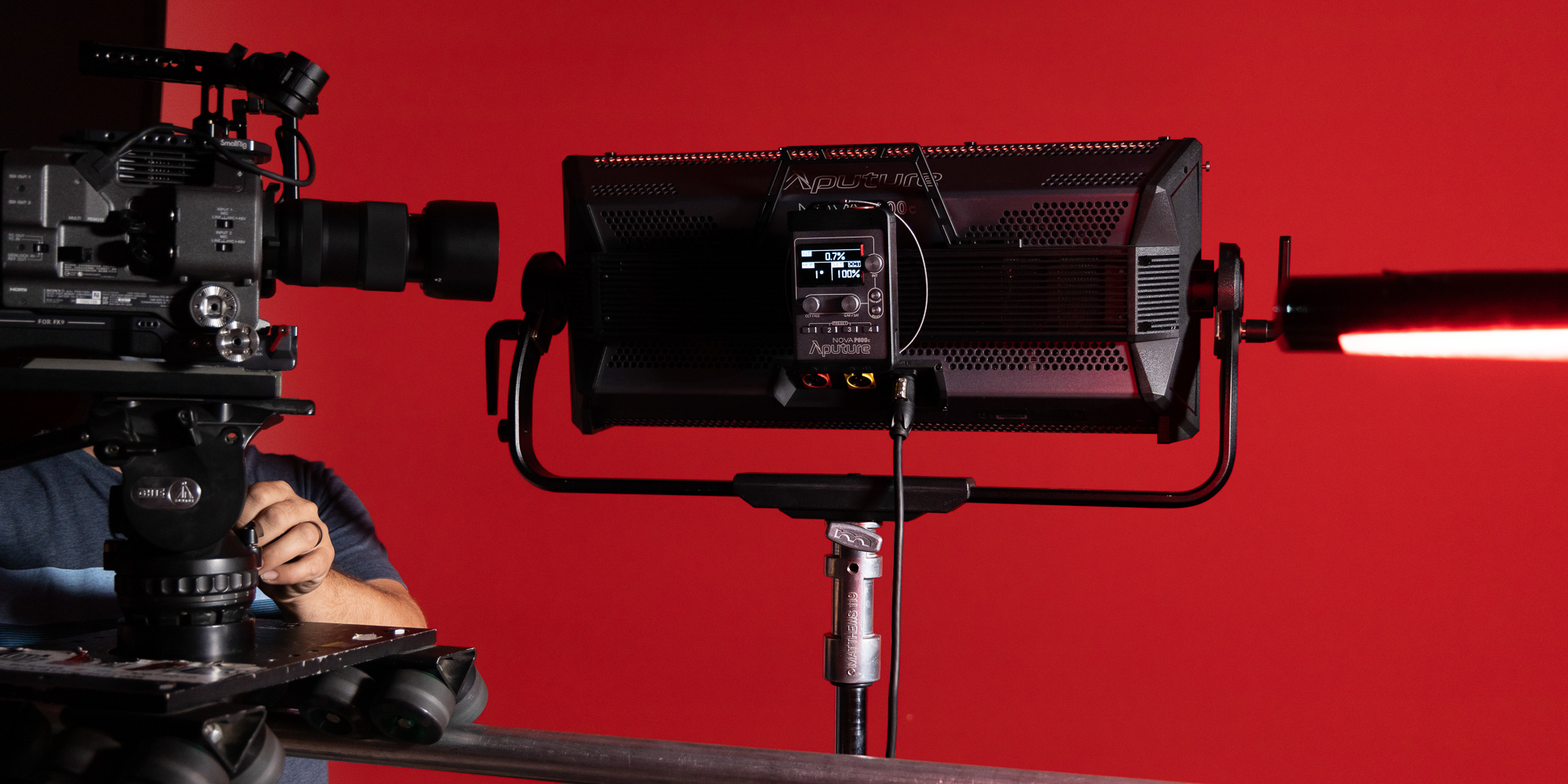 Compatible modifiers
.
Want to further expand your beam control capabilities and give yourself even more versatility with the Nova P600c panel? Additional accessories will help. Aputure light-enhancing tools, grids and softboxes can be easily installed on your flash in just seconds. The manufacturer is already announcing a whole series of accessories compatible with Nova P600c, and also provides compatibility with a series of modifiers from DoPchoice and Chimera brands.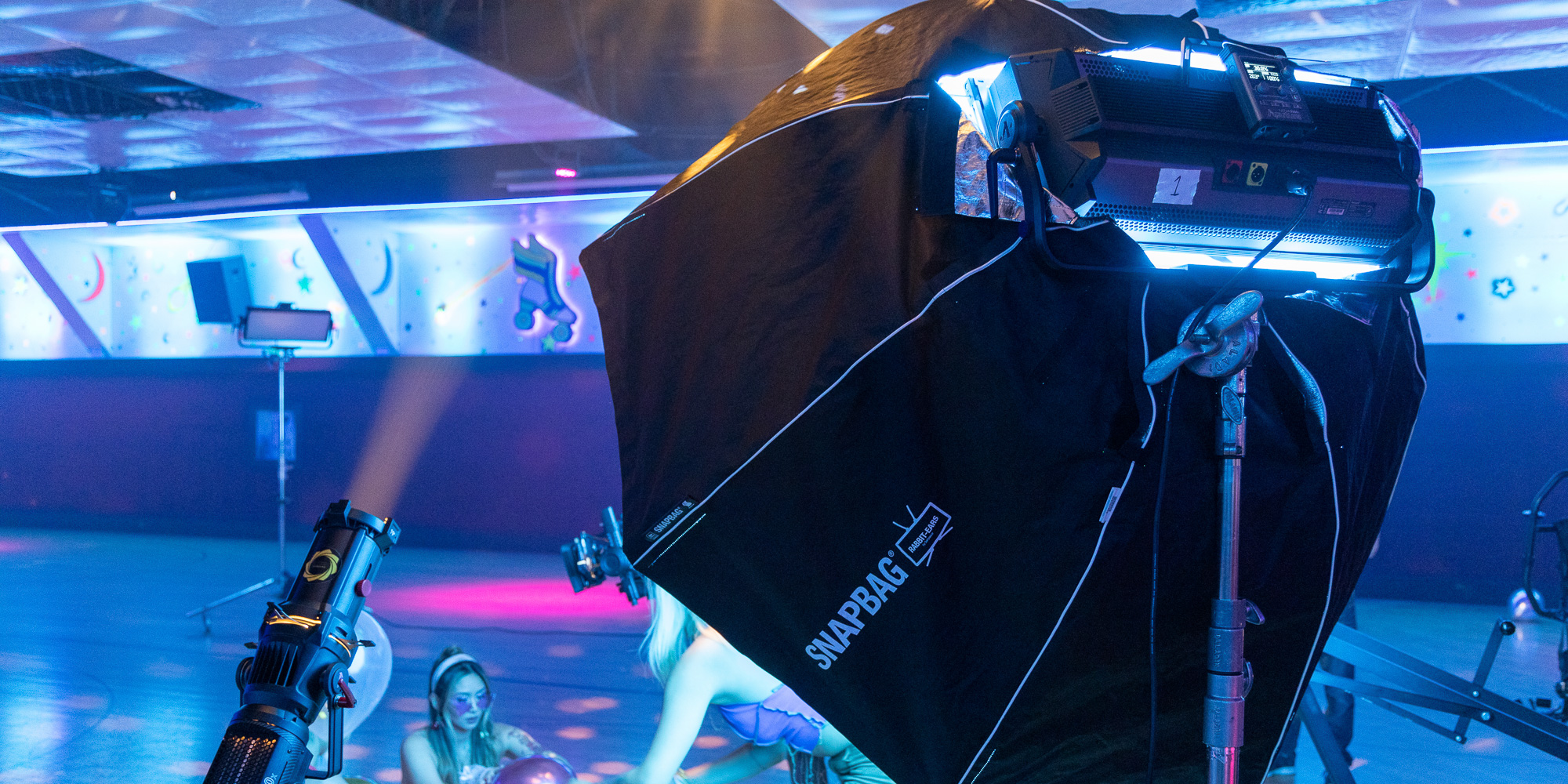 Specification
model: Aputure Nova P600c
color temperature: 2000 K – 10000 K
additional color adjustment: green / magenta (± 1.00 G)
color modes: HSI, RGB, XY, Gels (simulation of using effect foils)
CRI: ≥ 95
TLCI: ≥ 95
CQS: ≥ 95
SSI (Tungsten): ≥ 84
SSI (D56): ≥ 74
TM-30 RF: 95 (average value)
TM-30 RG: 103 (average value)
illumination angle: 120°
maximum output power: 600 W
maximum power consumption: 720 W
operating current:
AC: 100 V – 240 V / 4.5 A
DC: 48 V / 15 A
power supply: 48 V / 15 A
cables:
power supply: Neutrik® powerCON True1 Top AC power cable (6 m)
lamp: 5-pin XLR cable (3 m)
operating temperature: – 20°C – 45°C
control:
controller with OLED screen
Sidus Link application
5-pin DMX512 port
LumenRadio CRMX
connectivity:
Bluetooth 5.0 (Sidus Mesh)
LumenRadio CRMX
software update:
USB (FAT16 / FAT32)
Sidus Link
cooling: active cooling system
lighting tripod mounting: 28 mm pin (Junior Pin)
accessory mounting point: Nova P600c Accessory Slot
LED life expectancy: 50000 h
dimensions:
lamp (with bracket): 80.20 x 48.15 x 17.96 cm
lamp (without handle): 63.97 x 28.49 x 16.58 cm
panel surface: 63.97 x 28.49 cm
controller: 15.75 x 9.66 x 4.58 cm
Lightning Clamp mounting bracket: 10.35 x 8.74 x 12.5 cm
weight:
lamp: 13.74 kg
Controller: 0.43 kg
Contents of the kit
Nova P600c flash
Nova P600c controller
Neutrik® powerCON True Top power cable (6 m)
5-pin XLR cable (3 m)
Lightning Clamp mounting bracket
Photometry
CCT

 

1 m
2 m
3 m
2700 K
14586 lx
1850 lx
725 lx
3200 K
15240 lx
1936 lx
746 lx
4300 K
15533 lx
1945 lx
758 lx
5600 K
17520 lx
2167 lx
847 lx
6500 K
18346 lx
2298 lx
867 lx