Description
Yongnuo YN135 – RGB, WB (3200 K – 5600 K) is a pocket-sized LED flash that resembles a smartphone. It is perfect for recording vlogs, live broadcasts, as well as product, street and macro photography. Despite its small size, the lamp provides impressive light intensity, which can reach up to 1180 lux. The use of three types of diodes allows continuous adjustment of colour temperature and definition of colours from the RGB palette (including shades, saturation and intensity of light). There are also 14 special effects, realistically imitating, among others, the light of a candle, a police car cock or a bonfire! The built-in rechargeable battery will provide up to 3 hours of operation, and thanks to Quick Charge technology you will charge it in just 2 hours!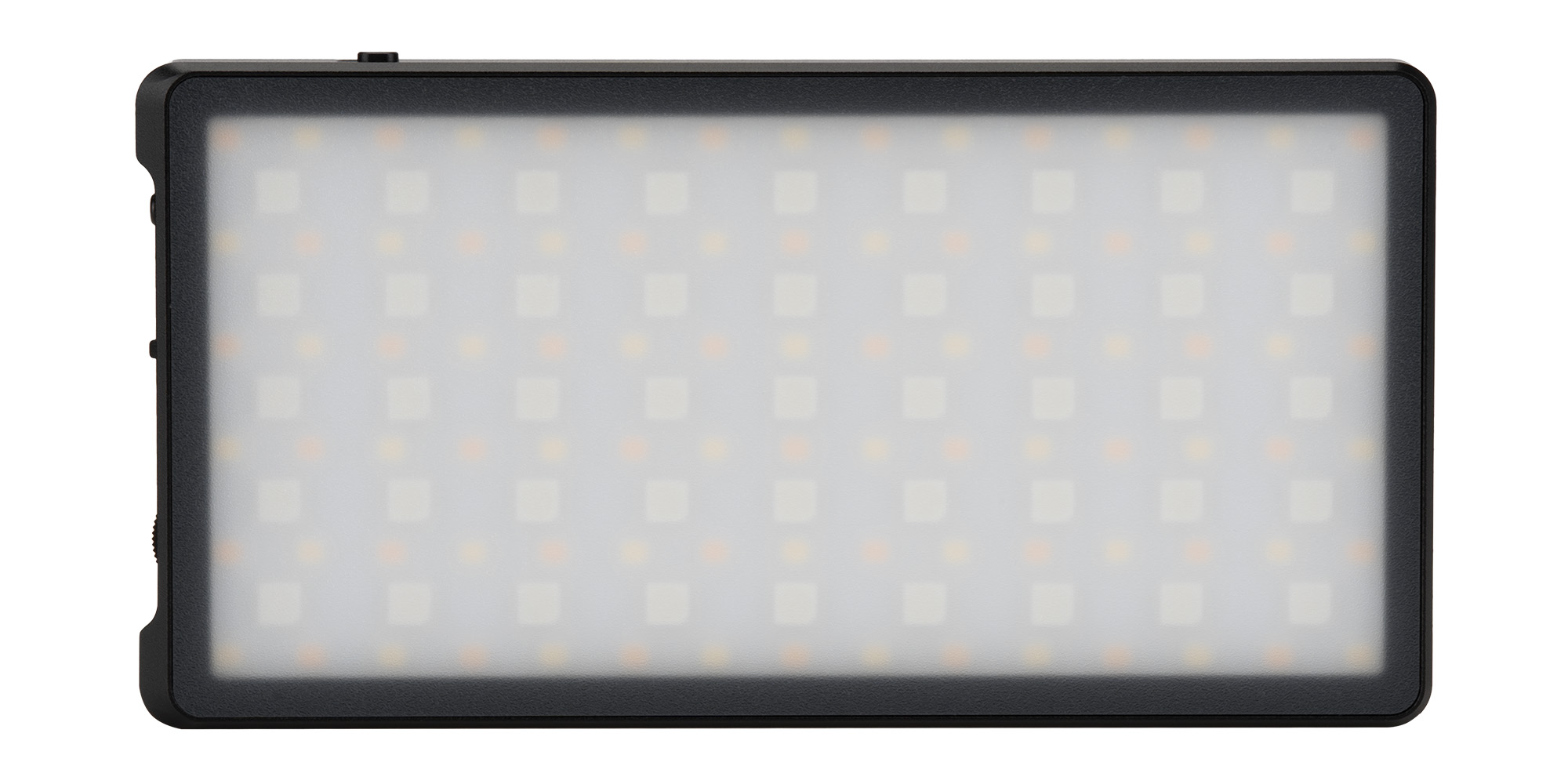 Main product features
A pocket LED lamp with versatile capabilities
will be great for shooting video footage and live broadcasts
an excellent source of fill light in photography
Adjustable colour temperature from 3200 K to 56000 K
Adjustable colour temperature from 3200 K to 56000 K
Adjustable colour temperature from 3200 K to 56000 K
Capable of changing the colour of the light in RGB
Adjustment of colours in HSI mode (hue, saturation, intensity)
High CRI of 95+ for accurate colour rendering
Equipped with a modern, state-of-the-art LED lamp
equipped with a state-of-the-art processor preventing the occurrence of flicker effect
high CRI index 95+ ensuring faithfulness to colour rendering
high CRI index
housing made of lightweight aluminium for optimum heat dissipation
14 predefined lighting settings
14 pre-defined special effects simulating natural and artificial light sources
two separate subgroups for CCT (colour temperature) and HSI modes for faster switching between settings
up to 160 minutes run time
up to 160 minutes of operation per charge at full LED brightness
bright OLED screen for convenient control of settings
built-in rechargeable battery
Built-in 5,000 mAh battery equipped with a state-of-the-art security system
USB-C port supporting Quick Charge technology, which allows you to charge your device in 2 hours
2 1/4″ threads for convenient tripod mounting
a memorable memory for the battery
Memory option for last mode
a "cold shoe" adapter to extend mounting options
Small size and solid construction
The Yongnuo YN135 LED flash takes up almost exactly as much space as a smartphone with a 6-inch screen. This means you can easily fit it in your photography backpack, bag or trouser pocket. It's worth having with you at all times because you never know when an extra light source could completely change the game when it comes to your photos or videos! Importantly, the lamp housing is made of durable aluminium, which protects your equipment while ensuring optimal heat dissipation.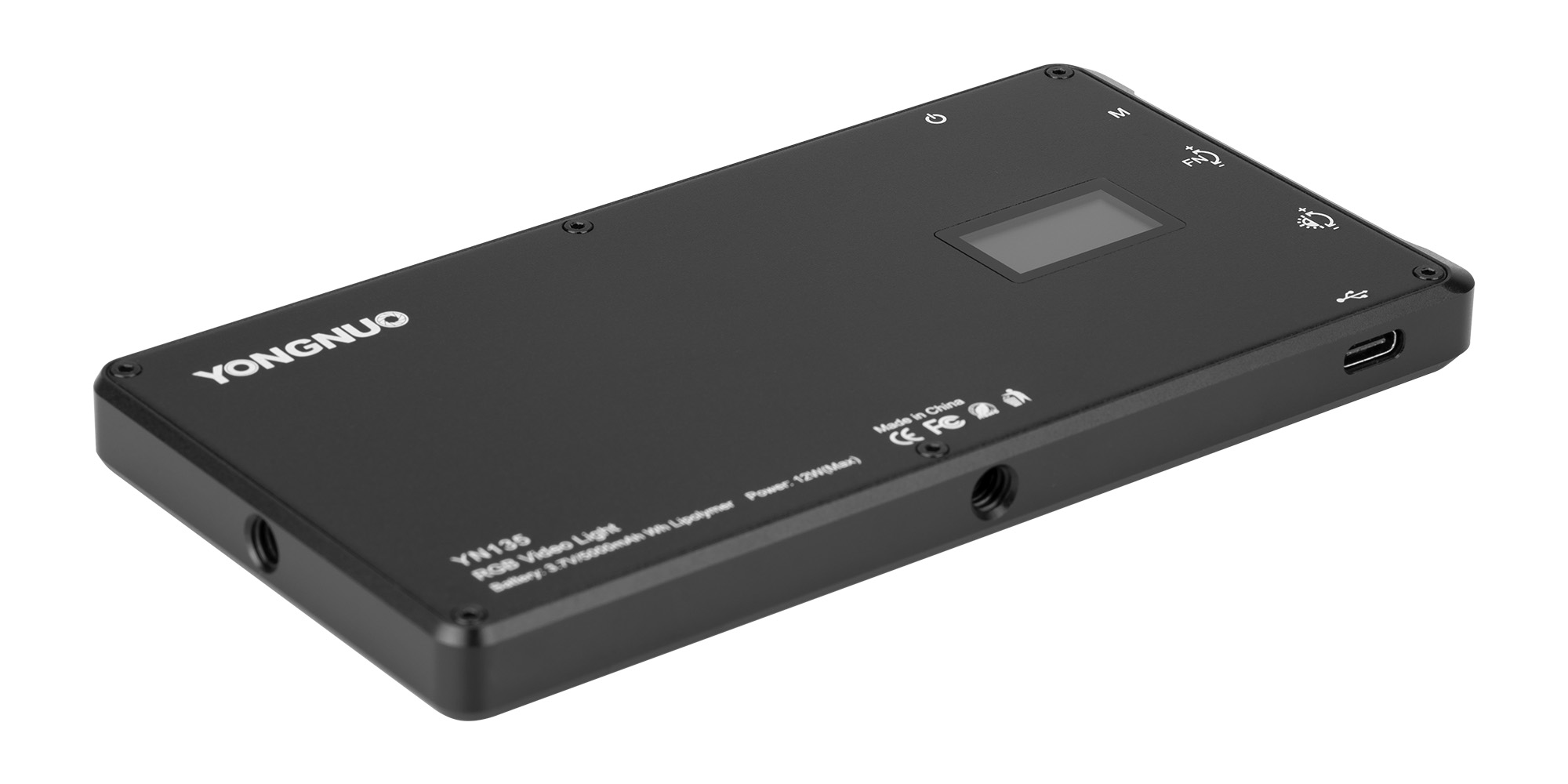 The magic of colours in the RGB system
Among the 135 LEDs making up the panel of the Yongnuo YN135 lamp, 45 are RGB diodes allowing to change the colour of light. It is these that will allow you to experiment endlessly, adding a unique character to your shots and frames. Ergonomic knobs allow you to conveniently adjust the colour, saturation and power of the light. This gives you almost unlimited options! You don't have to use filters offered by apps to play with colours in your photos and videos. With a small lamp, you can get exceptional effects right from the moment you press the shutter!
Brilliant colour rendering
The high CRI factor guarantees very good colour reproduction. It is defined by the value in the range from 0 to 100. It is nothing but an indicator of the similarity of artificial light to the spectrum of natural light (emitted by the sun). In the case of Yongnuo YN135 LED lamp we are dealing with CRI exceeding 95, so the illuminated objects look natural and the light itself is faithful to the original colours and properly reflects the depth of tone.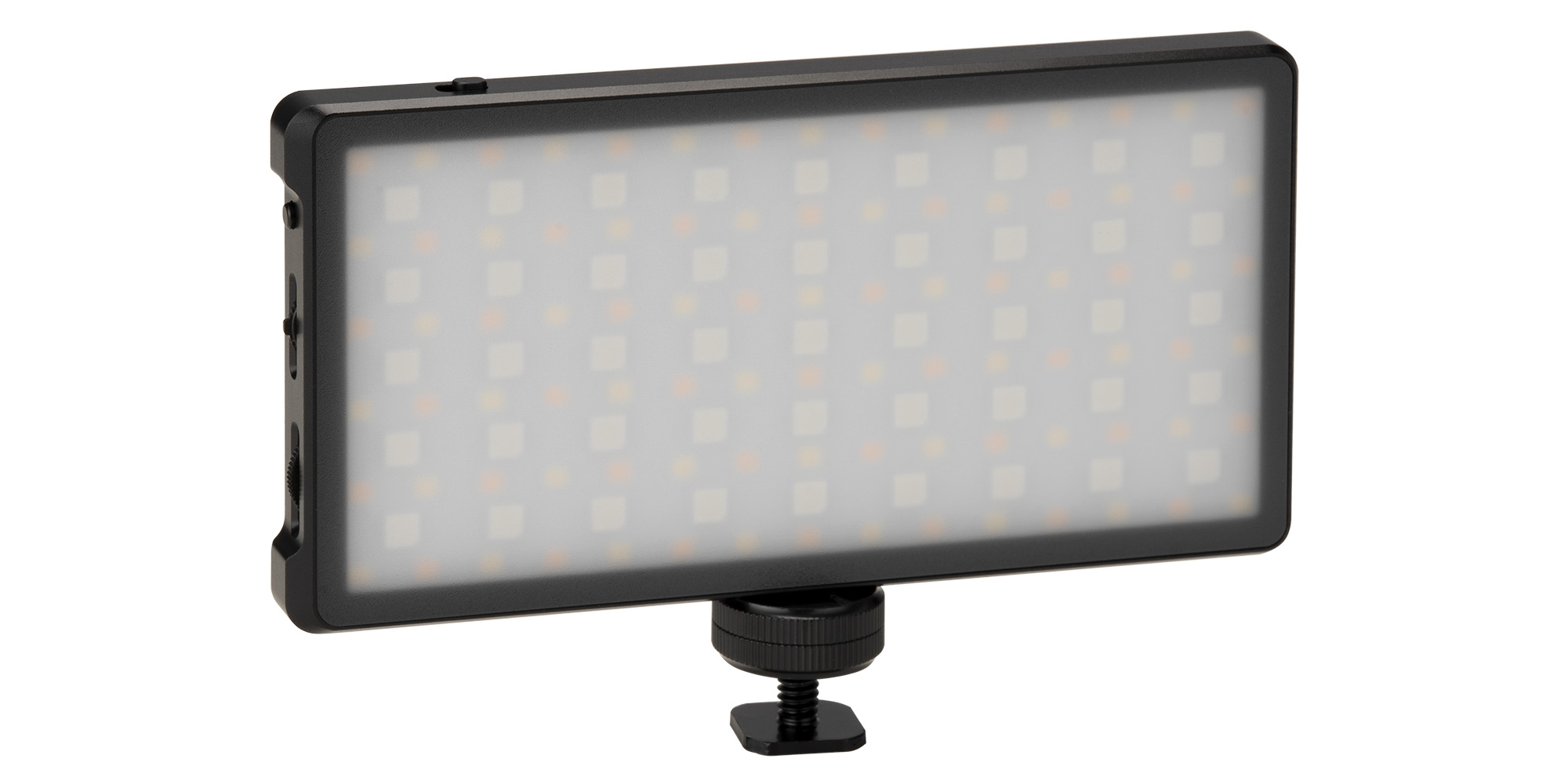 Color temperature adjustment
The possibility to adjust the colour temperature is provided by 45 diodes 3200 K and 45 diodes 6500 K. This range allows you to adjust the panel light to the conditions found. This applies to both incandescent and daylight. Working with Yongnuo YN135 lamp you can also conveniently reduce or increase the light intensity. With a device that fits in your pocket, you'll be able to open up a whole new realm of possibilities on your film or photography set!
Variety of uses
There is a 1/4″ thread on both the long and short sides of the lamp. This ensures even more convenient work on films and photos. The threads allow you to install the lamp vertically or horizontally on a tripod, cage or other device. A special cold shoe adapter is also included. You can stably install it in a rail mount, which you can find on almost any camera.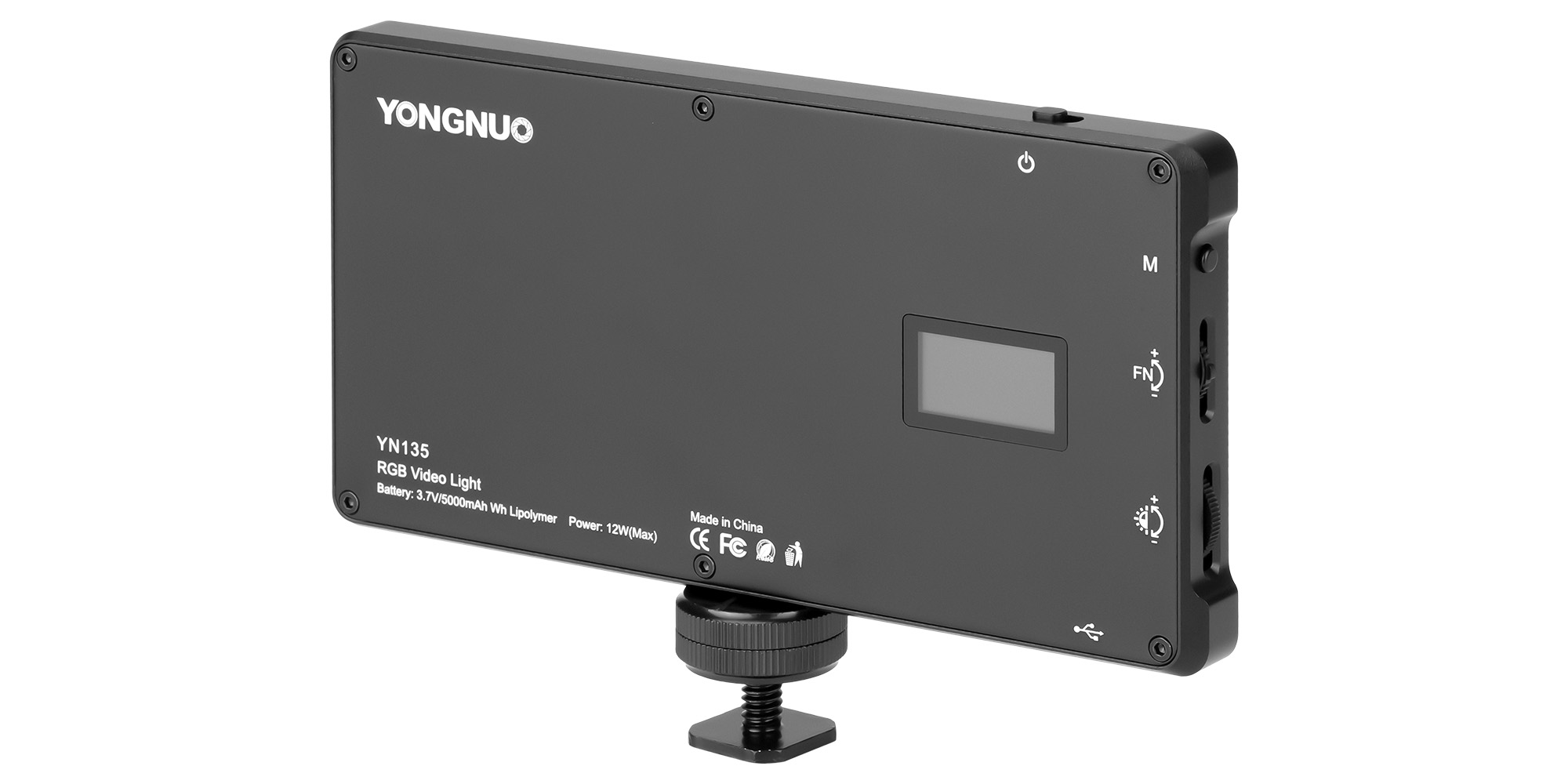 The magic of Hollywood
The Yongnuo YN135 LED flash offers 14 predefined special modes to add unique lighting effects to your movies, based on varying colour or flash sequences. You need just seconds to simulate a campfire, party lights, an ambulance, a police car or a flickering TV screen. The Yongnuo YN135 LED lamp is a great way to experience the magic of cinema and use special effects in your own productions.
Long runtime on a single charge
With a built-in 5000 mAh battery, you can forget about buying batteries once and for all. You can recharge the lamp at any time using a power bank or charger. The included USB-C / USB-A cable will help you do this. By setting the highest light output, you can enjoy up to 160 minutes of uninterrupted operation. The lamp also supports Quick Charge technology. This means that with the right charger, it can take as little as 2 hours for the device to replenish power.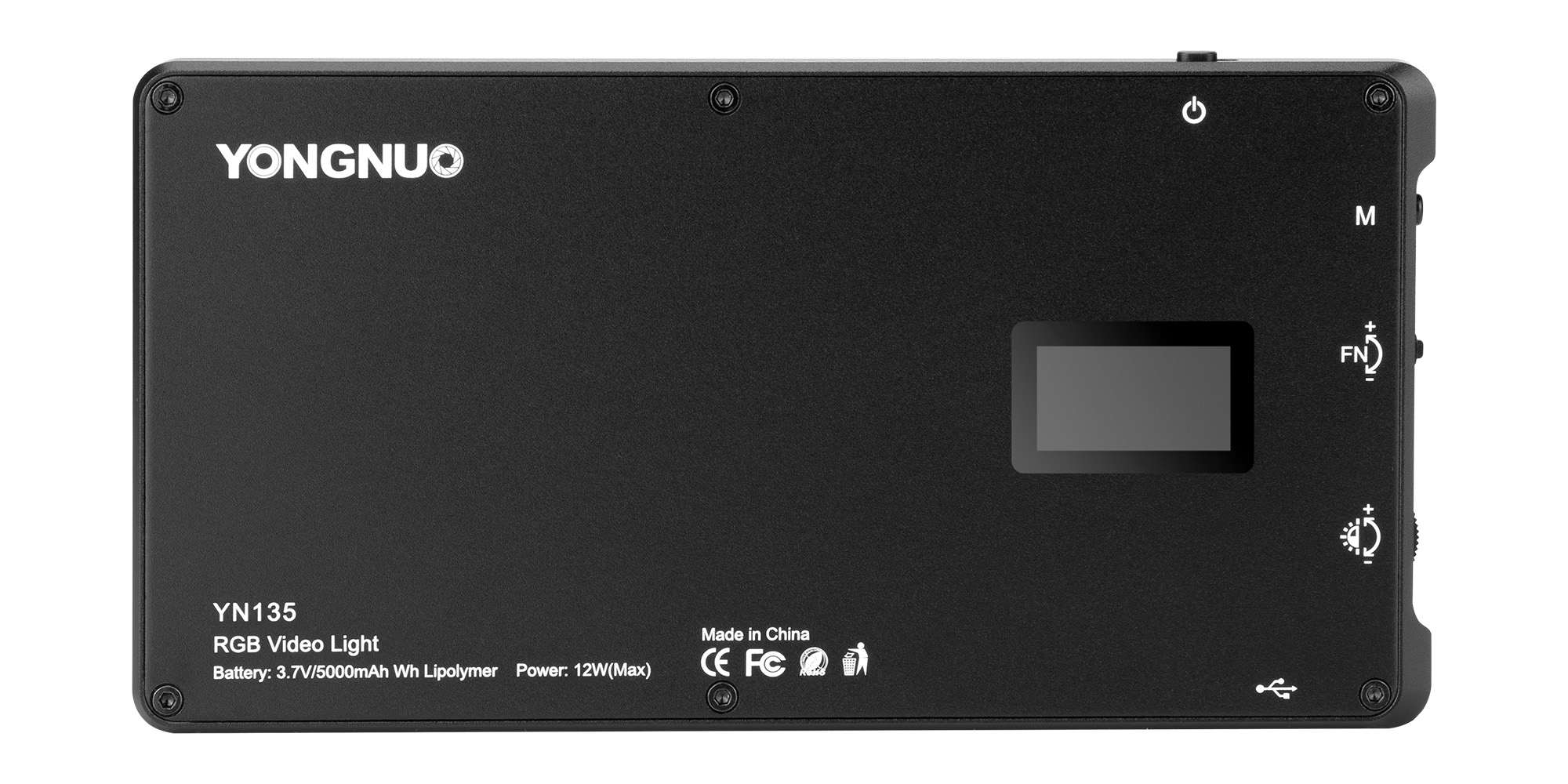 Specification
model: Yongnuo YN135 – RGB, WB (3200 K – 5600 K)
max. output power: 12 W
max.
number of LEDs: 135 (45 x 3200 K / 45 x 6500 K / 45 x RGB)
colour temperature of the light: 3200 K – 5600 K
luminous intensity: 1180 lux at a distance of 0.5 m (at 5600 K colour temperature)
luminous intensity: 1180 lux at a distance of 0.5 m (at 5600 K colour temperature)
CRI: ≥ 95
colour space (colour temperature)
colour space (HSI): 0º – 360º
brightness adjustment: 0% – 100%
Power supply: USB-C (5-15 V / 2 A) with support for Quick Charge fast charging technology
Battery: 5000 mAh (3.7 V)
operating time on 1 charge: approx. 160 min. (at full power)
charging time: up to 3 h (2 h with Quick Charge technology support)
dimensions: 151.2 x 77.6 x 11.8 mm
weight: 210g
Kit contents
Yongnuo YN135 LED lamp – RGB, WB (3200 K – 5600 K)
adapter for mounting the lamp on the cold shoe
USB-C cable
USB-C / USB-A cable
case