Description
The Yongnuo YN30 Soft – RGB, WB (2000 K – 10000 K) is a versatile lamp with a distinctive sword shape. The device offers adjustable power and colour temperature and the possibility to obtain 36 thousand different colours available within the HSI colour space. The lamp is perfect for product photography, vlogging, live broadcasts and light painting. Video makers will surely appreciate the 31 pre-defined special effects. A 1/4″ thread and strong magnets ensure versatile mounting. Support of Yongnuo mobile app (iOS/Android) will enable remote control and work within a larger set of lights.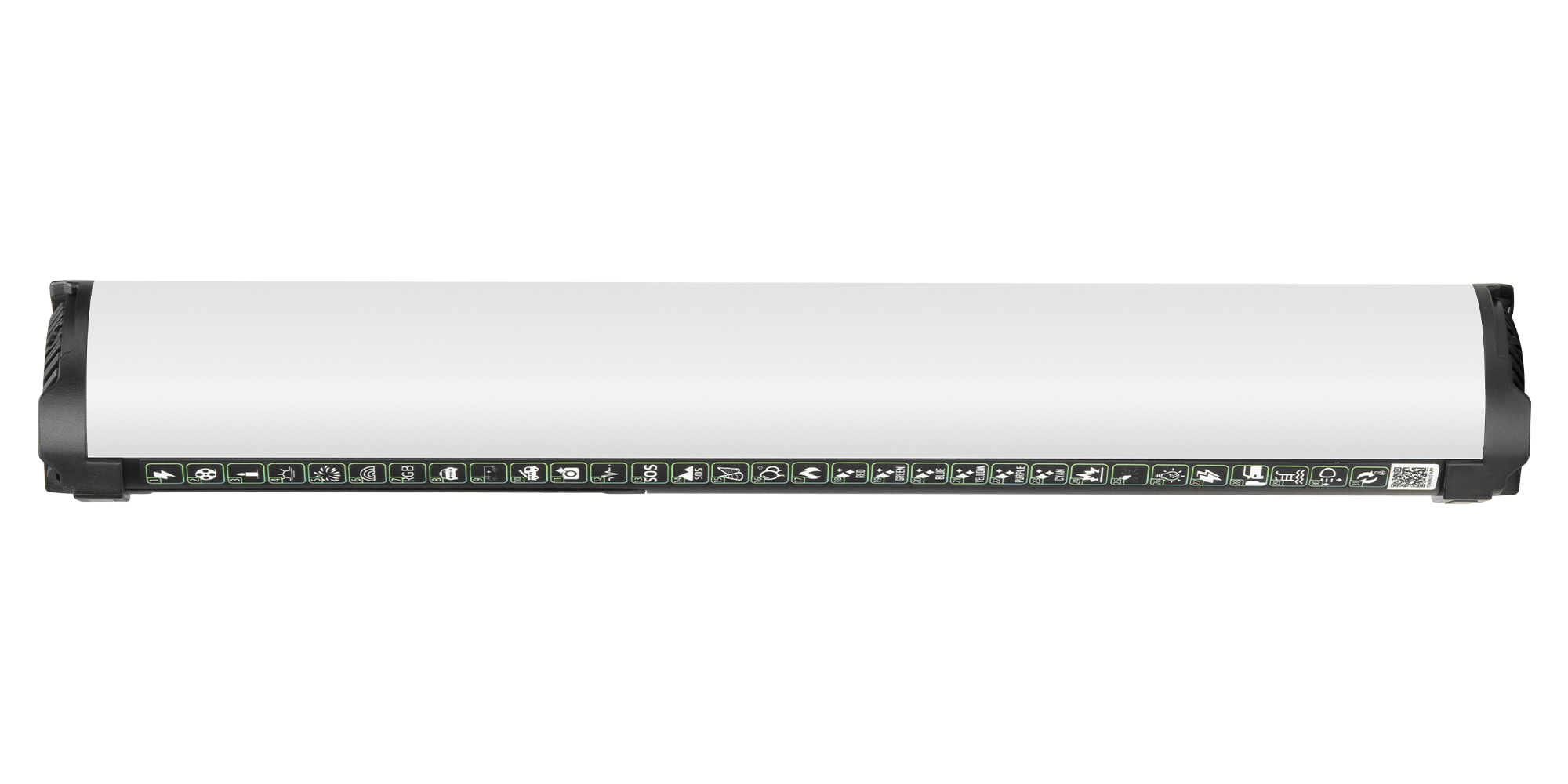 36 Main Product Features
Multi-purpose LED lamp with a distinctive elongated sword shape
208 SMD LEDs
large colour temperature adjustment range (from 2000 K to 10,000 K)
rounded nozzle
a rounded diffuser to soften the light
31 preset effects simulating natural and artificial light sources
lightweight aluminium construction equipped with strong magnets
bright and easy to read LCD display
256 communication channels allowing operation as part of a multi-lamp system
Colour space operation
Colour space operation
operates in HSI colour space
adjustable light colour, saturation and output
Quick Charge charging protocol
option for tripod mounting with 1/4″
thread
built-in 2,600 mAh rechargeable battery recharged via USB-C port
control via Yongnuo mobile app (Android/iOS)
the kit includes additional accessories: grid, wrist strap, metal stickers and carrying case
Adjust power and colour temperature
If you're looking for a lightweight and versatile lamp that you can use to create unique, colorful lighting and light painting, you've come to the right place! The Yongnuo YN30 Soft offers a wide range of light colour temperature adjustments (2000 K – 10000 K), as well as access to 36,000 colours provided by the HSI space. With all these features, you will unleash new layers of creativity and create even more interesting photos and videos!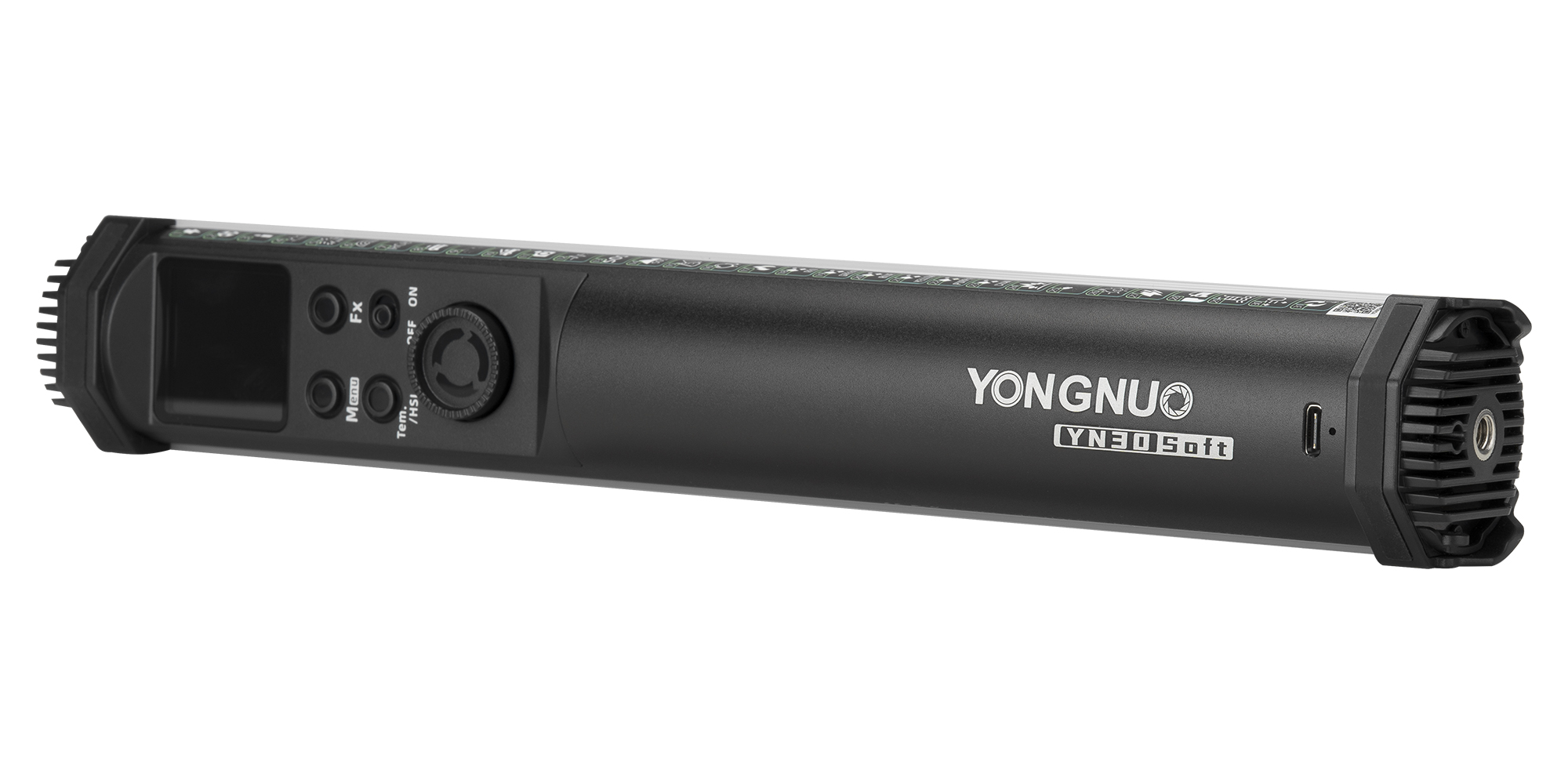 Soft and diffused light
The Yongnuo YN30 Soft – RGB, WB (2000 K – 10000 K) LED lamp is equipped with a semi-circular, convex diffuser for soft and diffused light. Thanks to it, you will effectively deal with harsh shadows, which often spoil the ideal vision of your imagined frames.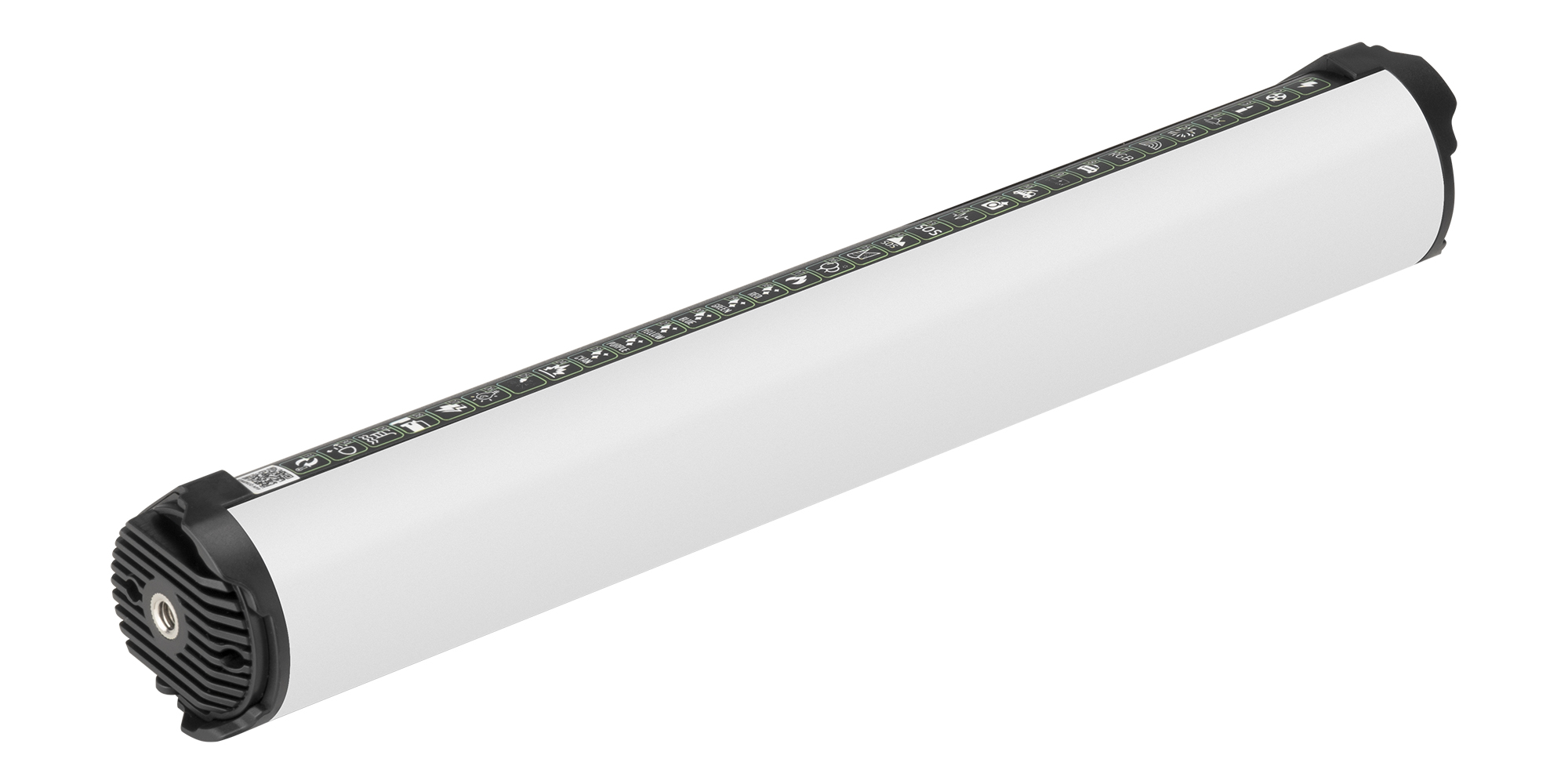 Variety of applications
The lightweight aluminium material of the Yongnuo YN30 Soft LED flash is a guarantee of lightness and effective protection against accidental damage. The ergonomic design of the control panel based on a clear LCD screen, buttons and a special knob allows you to quickly and conveniently manage light parameters. The housing is equipped with strong magnets, allowing the flash to be installed on metal surfaces in a flash. If you record in places without such environmental elements, no problem! Special metal mounting stickers have been included to solve this problem! Yongnuo designers didn't forget about the 1/4″ thread for installing the device on a tripod.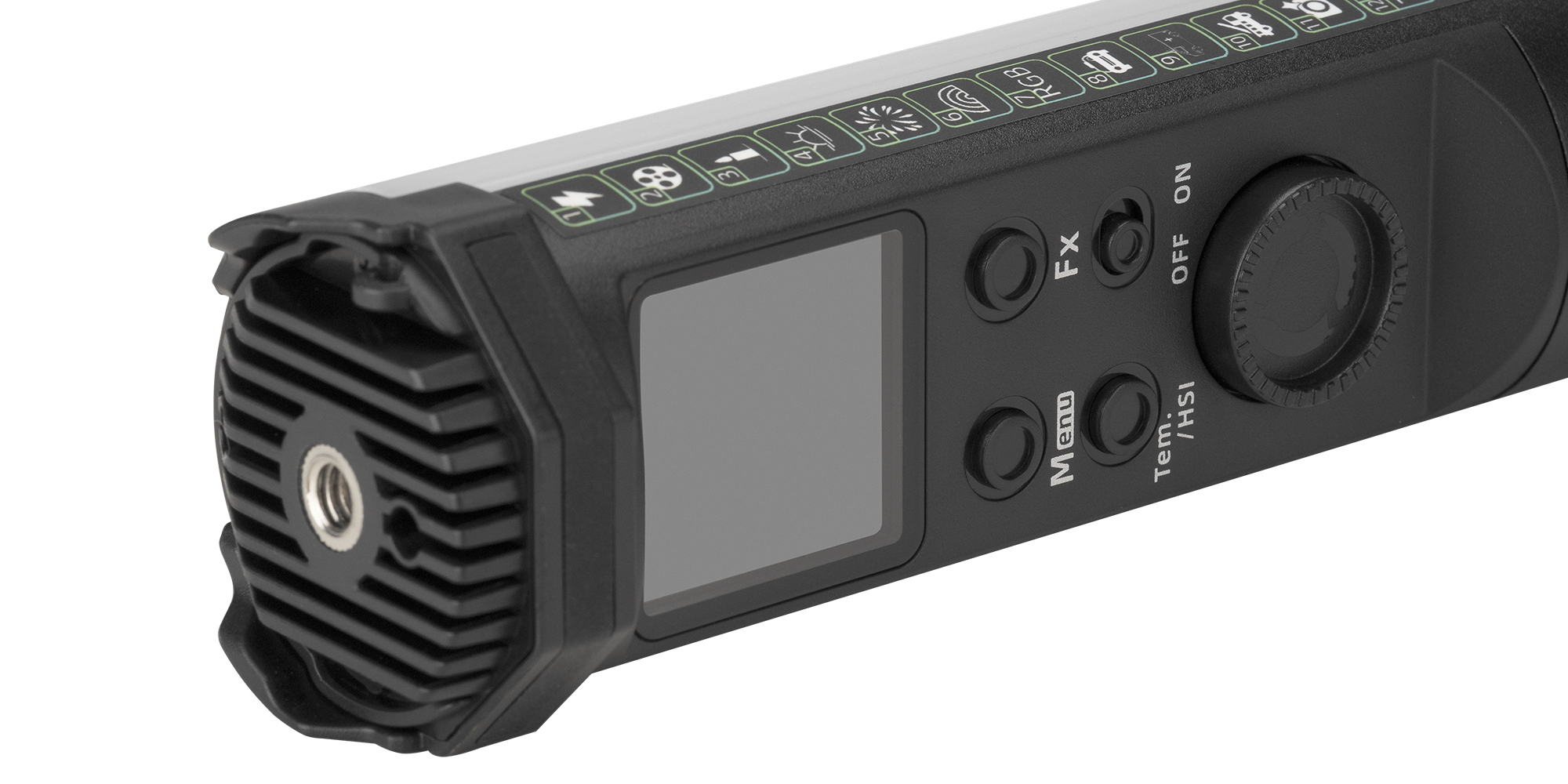 Special effects
Video makers will love the Yongnuo YN30 Soft LED flash for its predefined lighting effects that will add variety to their film productions. The 31 combinations of flashes and colour changes include simulations such as ambulance, fireworks, sunrise, thunderstorm, candlelight, party, fire, strobe, fire engine, film projector glow and many more. All special effects can be activated from both the controller on the lamp and the Yongnuo mobile app for iOS and Android. Take advantage of the special modes and see for yourself that the magic of Hollywood is available at your fingertips, at no extra cost!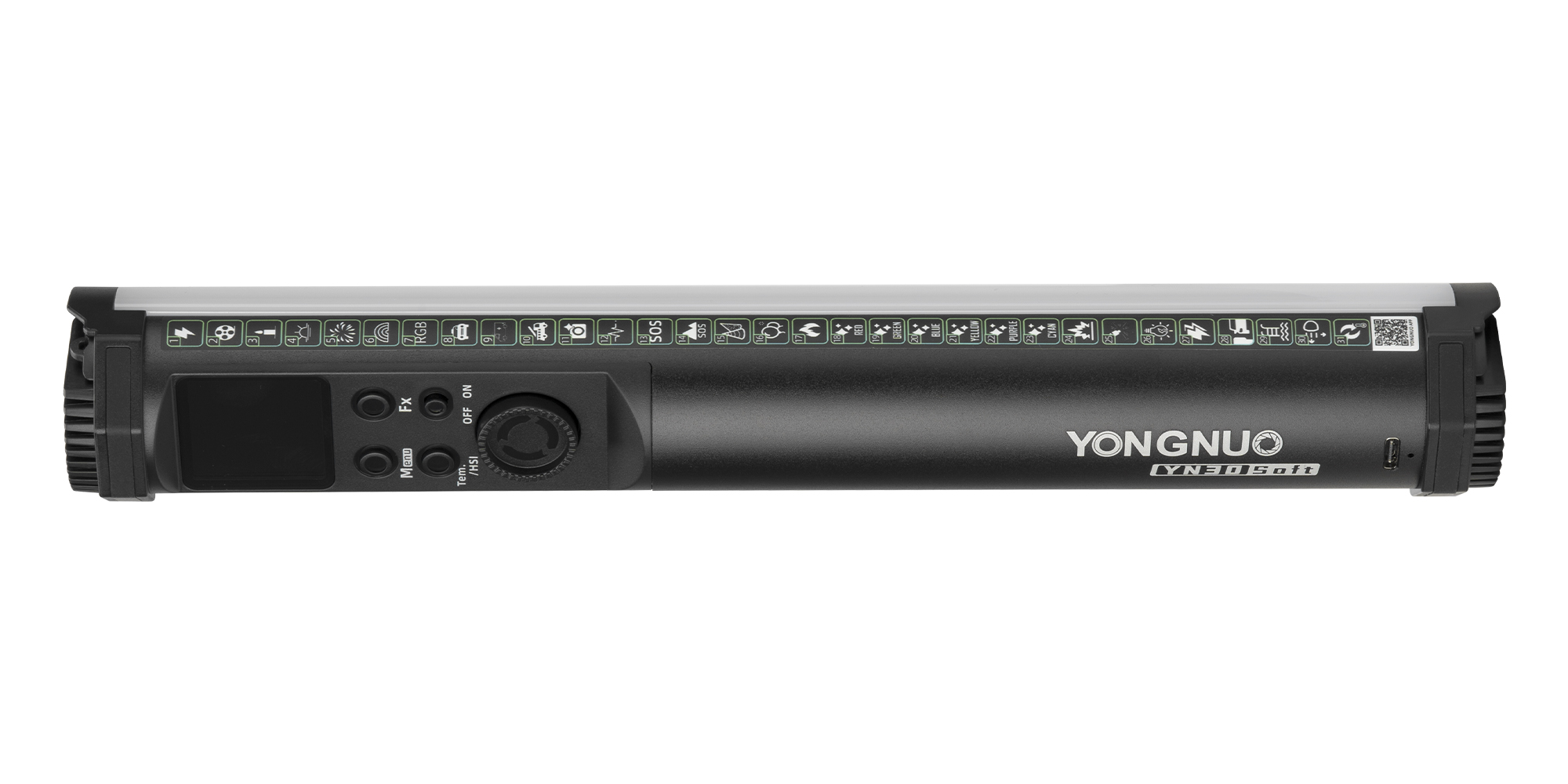 In the Google Play and App Store you will find a free app that allows you to remotely control your Yongnuo lights. It allows you to control from your smartphone the same functions and parameters of the device, which are operated by buttons and knob located on the housing. What is important, the application allows you to control a larger set of Yongnuo lights, which includes several lamps from this brand. There are 256 channels available! This gives you great opportunities to create the character of the scenes, both on film and in photography.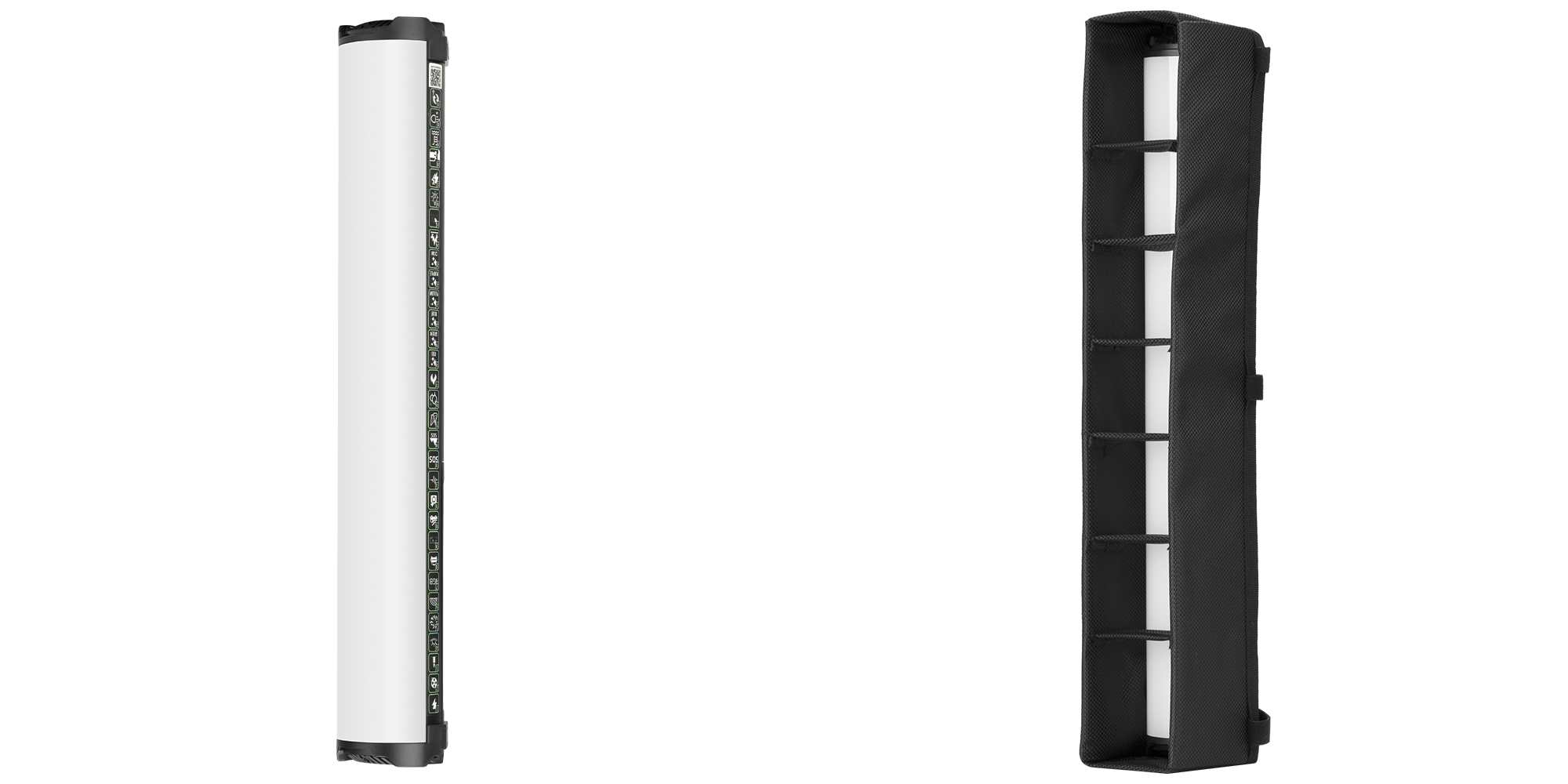 Additional accessories
Included with the Yongnuo YN30 Soft LED flash, you'll find useful accessories to expand its range of applications. The grid that you will install on the device will help to precisely light the selected subject, without scattering light to the rest of the frame. The distinctive grid allows you to achieve the right contrast and direct the beam exactly as you need it. The wrist strap protects the flash from falling down when the frames are illuminated "by hand". The manufacturer has not forgotten about the handy carrying case, which will facilitate the convenient transport of the device.
Specification
model: Yongnuo YN360 Soft
number of LEDs: 160 LEDs + 48 SMD RGB LEDs
light temperature: 2000 K – 10000 K and RGB colour palette
power:

white light: 10 W
white light: 10 W
RGB light: 10 W

light angle: 110º
wireless control range: up to 15 m
Built-in rechargeable battery with a capacity of 2600 mAh
estimated lifetime of LED panel: 50000 h
dimensions: 301 x 45 x 44 mm
weight: 420 g
Kit contents
Yongnuo YN30 Soft LED lamp – RGB, WB (2000 K – 1000 K)
grid (honeycomb)
wrist strap
metal mounting stickers
USB-C cable for charging
case
Photometrics
| Type of light / Distance | 0,3 m | 0,5 m | 1 m |
| --- | --- | --- | --- |
| 4000 K | 2473 lx | 1032 lx | 348 lx |
| R (red) | 764 lx | 326 lx | 101 lx |
| G (green) | 1825 lx | 809 lx | 245 lx |
| B (blue) | 527 lx | 239 lx | 80 lx |