Description
Newell RL-18A II LED Ring Light is a versatile device that will find use in portrait, product and macro photography. It will also work well for vloggers and people creating videos for Twitch, TikTok or YouTube, complementing your home studio. Newell RL-18A II is perfect for make-up and make-up artists, providing even facial lighting. Ergonomic power and color temperature adjustment will allow you to precisely match the lamp parameters to your current needs. The remote control, tripod and smartphone holder will allow you to quickly and conveniently change frames, manage light and create even better photos and videos!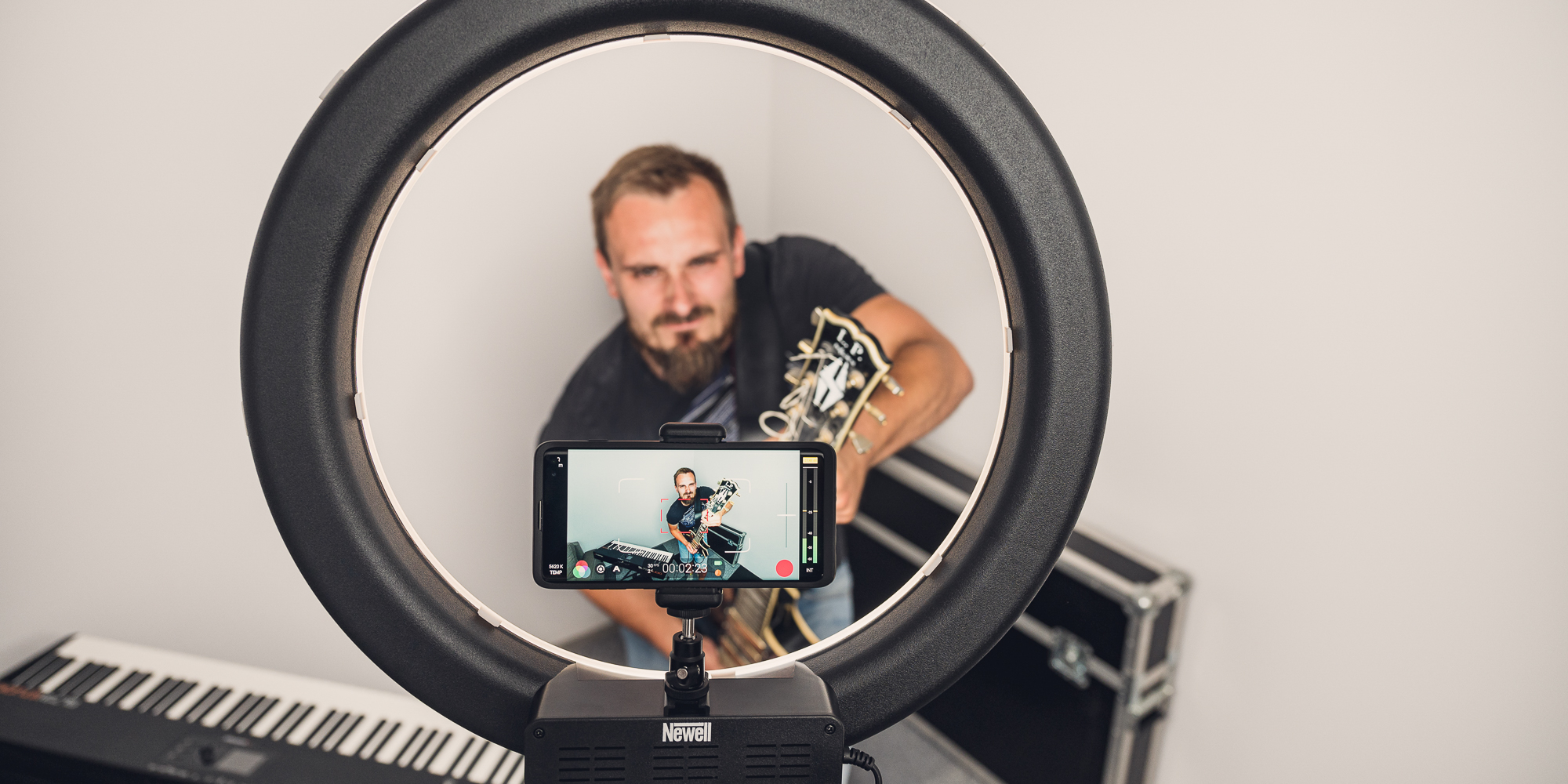 Main Features of Newell RL-18A II LED Ring Lamp – WB (3200 K – 5500 K)
adjustable power and color temperature
warm and cold light
built-in diffuser
remote control
USB allowing to charge other devices
an included smartphone holder with a flexible arm
a tripod with a carrying case
a built-in diffuser
stands and carrying case included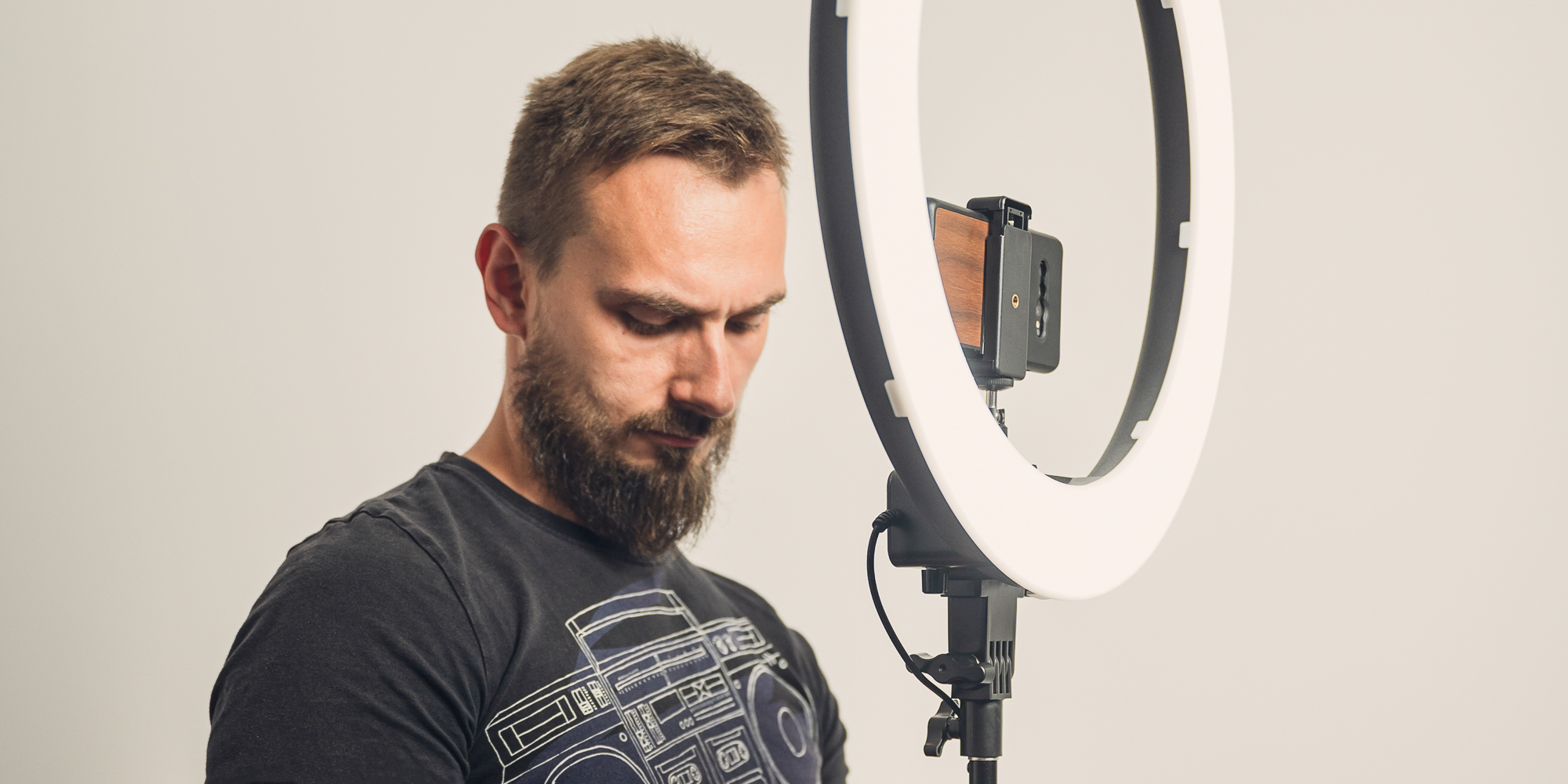 High power and natural soft light
The Newell ring lamp has a built-in diffuser, so you get a nice soft light without the need for additional accessories. The light output and color temperature can be infinitely adjusted using the dials. This allows you to perfectly match the light to the conditions.
Universal application
Thanks to its specific design, the ring lamp provides an even distribution of light. The construction of the lamp allows it to be mounted, using a built-in bracket, on a lighting tripod. The design of the adapter also allows you to adjust the angle of the panel plane.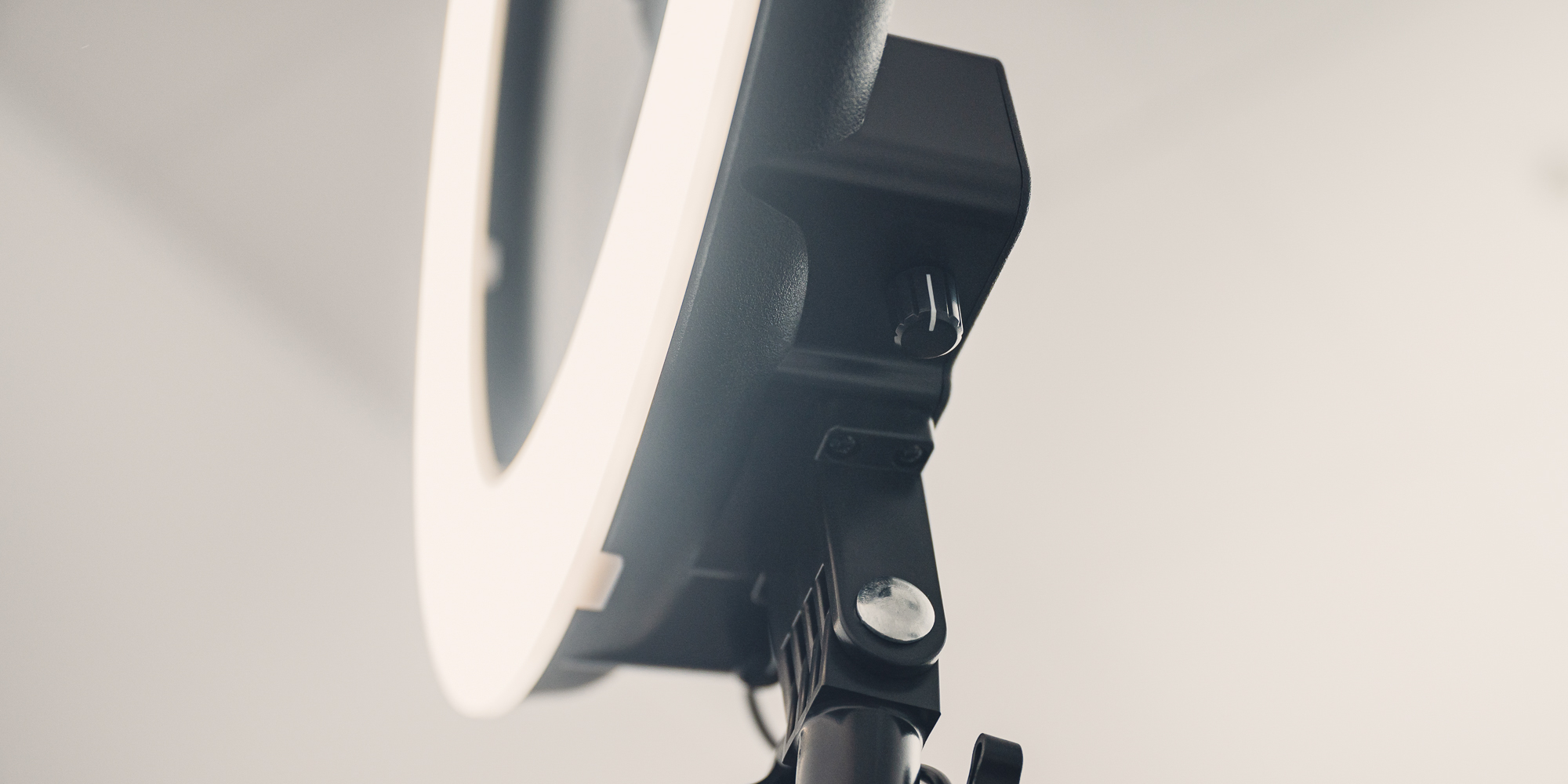 Conveniently charge other devices
The Newell RL-18A II LED Ring Light features a USB port for convenient charging of other devices. So you don't have to worry about your camera's dead battery or your smartphone's glowing red battery icon. When needed, simply reach for the appropriate cable and connect your film equipment to the lamp, no longer looking around for a powerbank or an additional extension cord.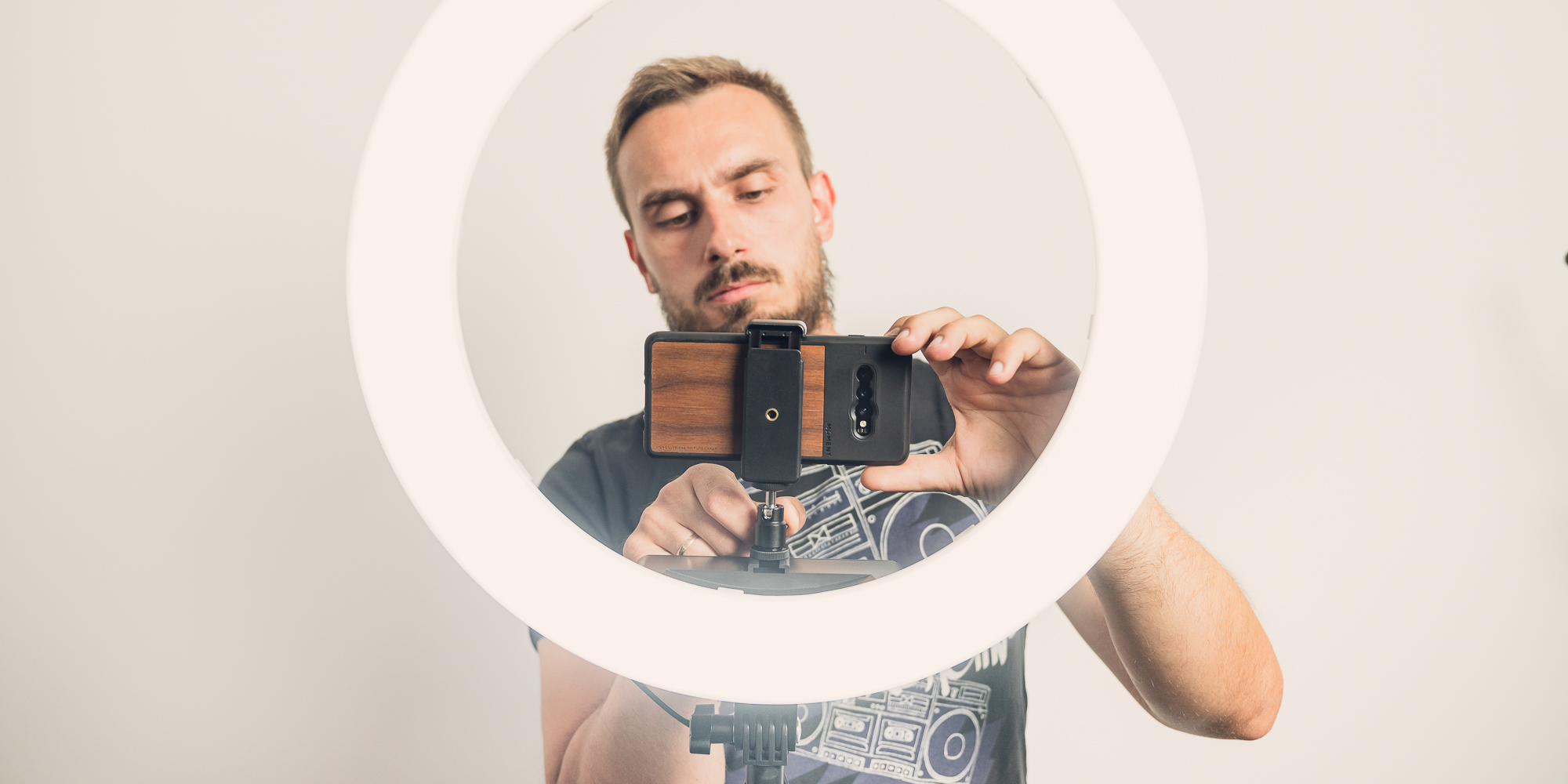 remote-control
Included with the Newell RL-18A II LED ring light, you'll find a handy remote control. With its help, you can conveniently adjust the power and color temperature, without having to constantly approach the light source.
Stable light source
The set includes a folding tripod that allows you to set the lamp in the right position and quickly change its position if necessary. Another advantage is the height adjustment, which will improve the pace of work, when photographing people of different heights or objects of varying sizes.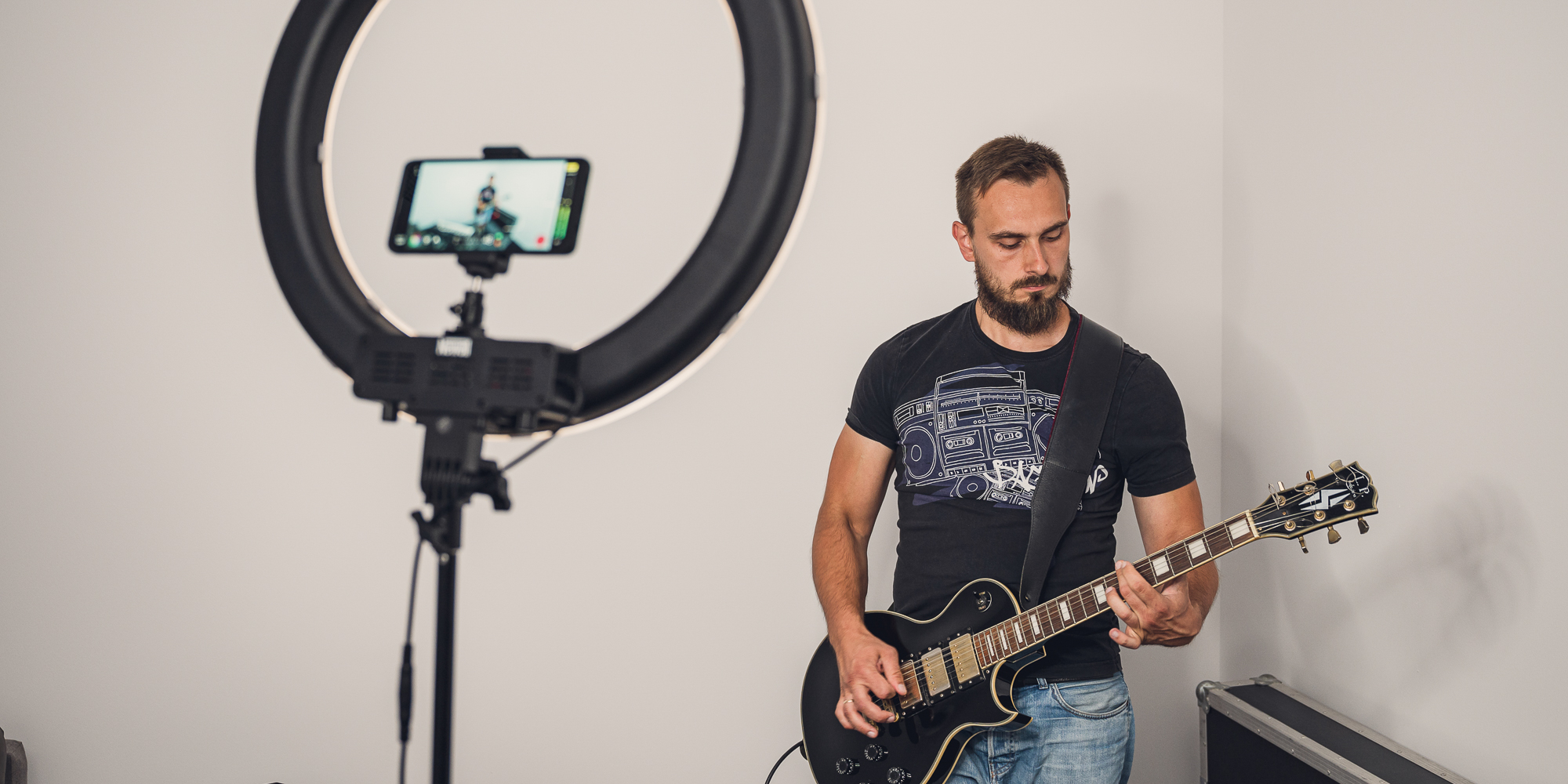 Many years of experience
When you buy Newell brand products, you choose years of experience backed by thousands of positive reviews from satisfied customers, including both professionals and amateurs of photography and film. Bet on high quality and join the Newell family!
Specification
model: Newell RL-18A II – WB (3200 K – 5500 K)
maximum wattage: 65W
LEDs: 416 pcs
CRI ratio: >95
Power supply: mains adapter DC 15 V (included)
USB output: 5V, 2.4A
remote control: infrared remote control
maximum tripod height: approximately 160 cm
dimensions: 457 x 20 x 555 mm
weight: 1085 g
Kit contents
Newell RL-18A II LED ring light
smartphone holder
stand
remote control
DC 15V AC adapter
power cord
power cord
case for the lamp
package for the lamp