Description
The Venus Optics Laowa 6mm T2.1 lens is a bright glass with Micro 4/3 bayonet that will allow you to capture extremely wide frames when working with cameras, camcorders and drones. Near-zero distortion is great for architectural photography. The glass will produce eye-pleasing background blur. Focusing from just 9cm away, it is ideal for close-ups and offers easier control of shallow depth of field for wider perspectives. As is typical of the Cine series, you'll find a host of features designed specifically with filmmakers in mind, including stepless aperture control and gears compatible with follow focus systems. A sturdy carry case is also included.
Main Product Features
super-wide bright 6mm fixed focal length lens
compatible with cameras, camcorders and drones equipped with Micro 4/3 socket
ultra-wide field of view of up to 121.9º
minimum focus distance of just 9cm
a great choice for videographers and photographers alike
portable and lightweight (weighs just 180g)
high relative brightness of T2.1 for comfort in low-light conditions
allows for eye-pleasing background blur
7-blade aperture for beautiful curved bokeh
stepless aperture ring for smooth control
focus and iris rings equipped with gears compatible with follow focus systems (0.8 MOD)
virtually zero distortion (Zero-D technology)
optical system consisting of 13 elements in 3 groups
58mm diameter threads for convenient filter mounting
shields on the front and back of the lens to protect lenses
a weatherproof carrying case included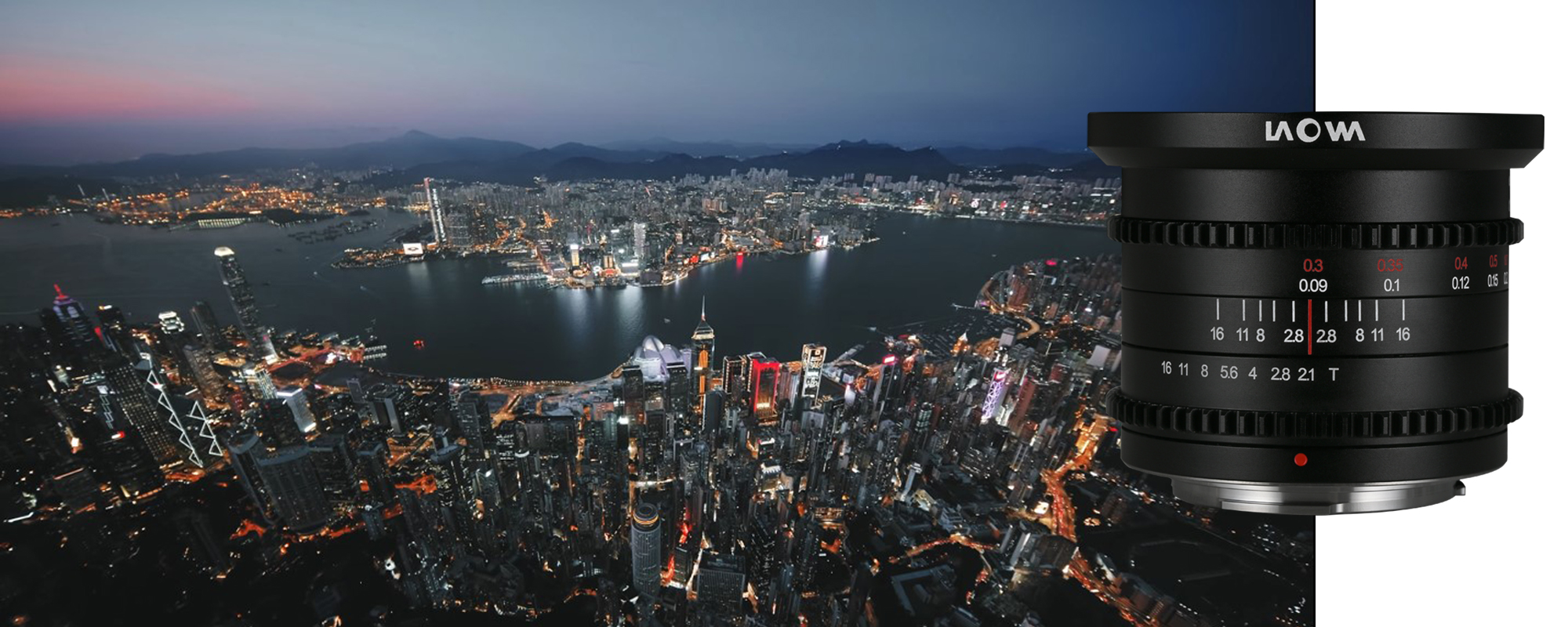 Ultra-wide-frame
The Venus Optics Laowa 6mm T2.1 Cine outclasses competing wide-angle lenses designed to work with devices offering the Micro 4/3 socket, all thanks to its impressive angle of view of up to 121.9º. It's the perfect companion for filmmakers and photographers who love the beauty of natural landscapes. The lens is also perfect for filming large areas from drones. The wide perspective will provide great flexibility when shooting architecture and interiors, in confined or tight spaces.
Shooting up close
The Venus Optics Laowa 6mm T2.1 Cine for Micro 4/3 will not only prove its worth when filming and photographing picturesque landscapes and open spaces. With a record-breaking minimum focusing distance of just 9cm, you can easily capture smaller subjects that need to be approached. With this lens you'll capture every subtle detail and record beautiful portraits with a sharp foreground and blurred background.
Shallow depth of field
With a full aperture up to T2.1, you'll achieve a shallow depth of field. The Venus Optics Laowa 6mm T2.1 Cine lens for Micro 4/3 will allow you to shoot video and stills with beautiful background blur. You'll be able to make the main subject stand out and achieve the desired effect, even when the light is limited. In addition a 7-blade aperture ensures beautiful rounded bokeh.
Arcademy shots
The Venus Optics Laowa 6mm T2.1 Cine lens for Micro 4/3 is another glass in the brand's range, which uses the revolutionary Zero-D technology. Thanks to it, horizontal and vertical lines remain constant in their planes. Maintaining the correct geometry will be especially appreciated by people who film or photograph architecture.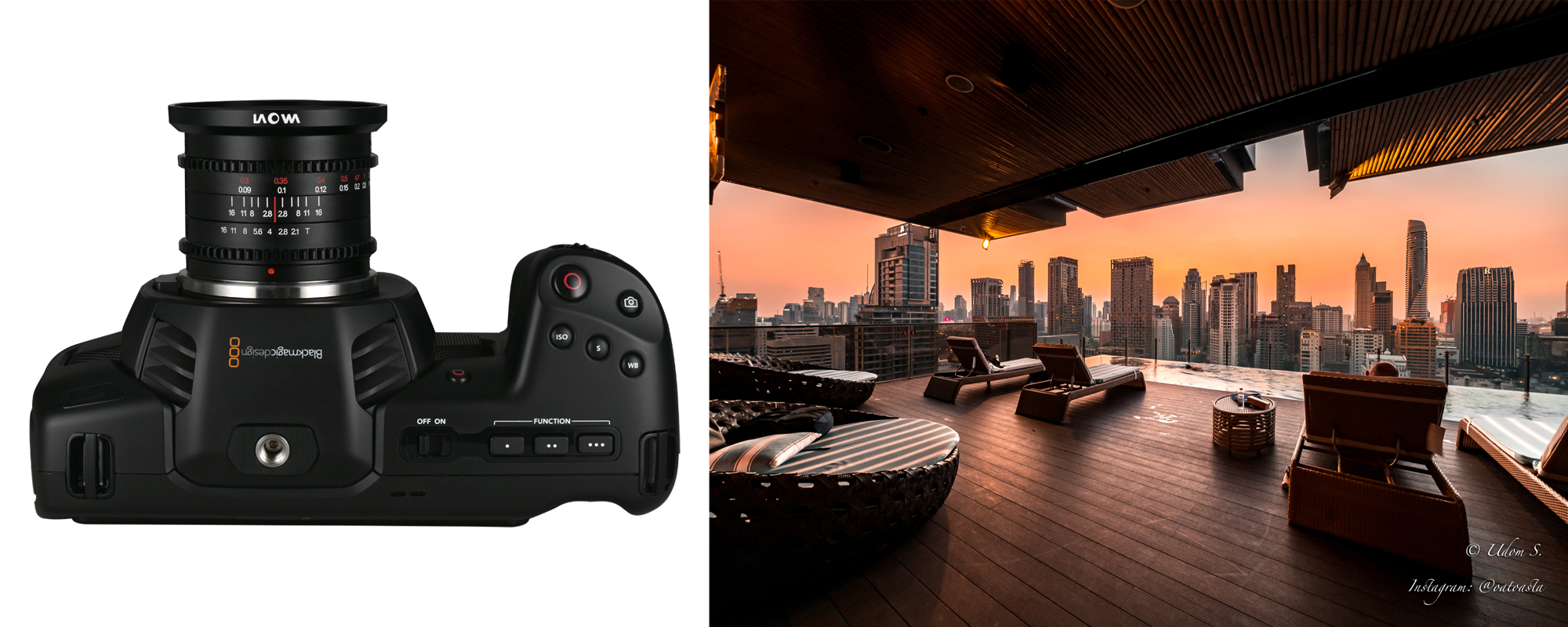 Multiple applications
Thanks to its compact dimensions and a weight of only 180 g, the Venus Optics Laowa 6 mm T2.1 Cine lens for Micro 4/3 can be successfully combined not only with cameras and camcorders, but also with drones. One glass is enough to take care of both wide and close-up filming plans. The lens will be great for b-roll video recording and vlogging. The high relative brightness of T2.1 is consistent across the focal range. This means you can successfully take planned shots, even in very low light.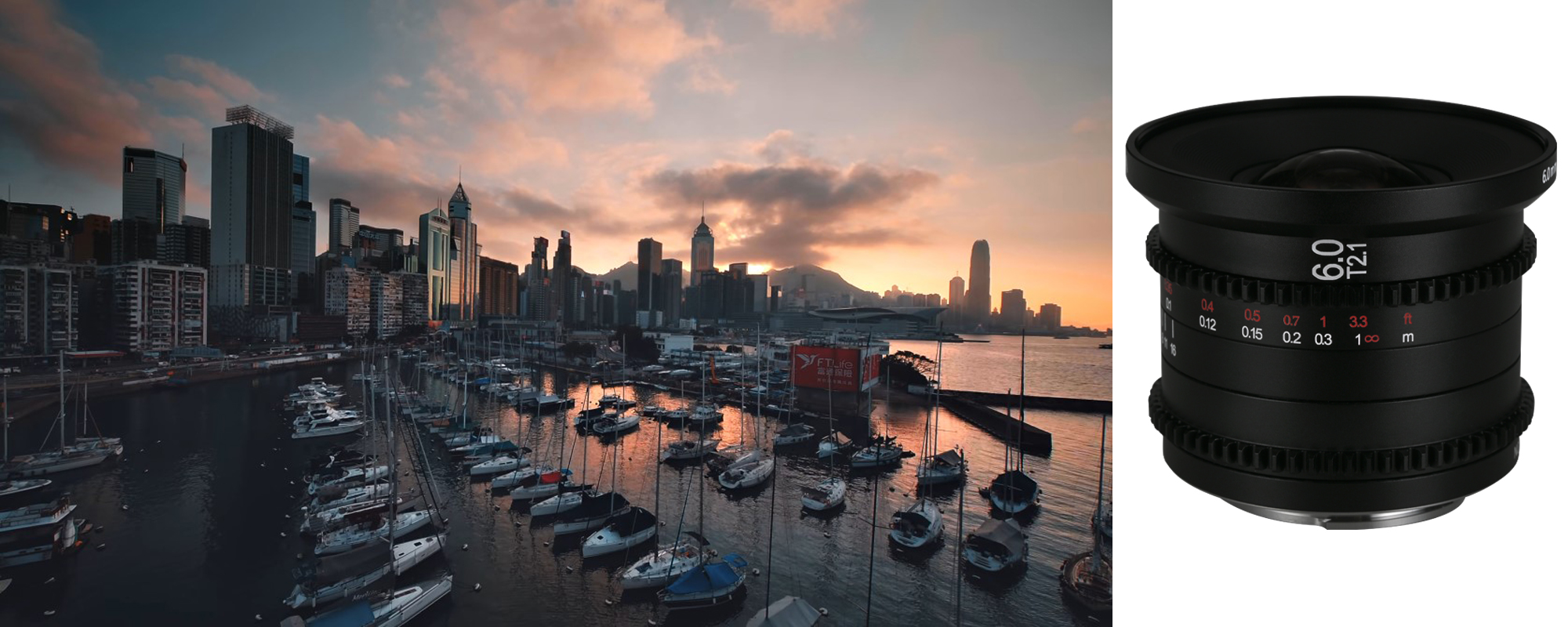 Built for filmmakers
The Venus Optics Laowa 6mm T2.1 Cine for Micro 4/3 is a lens designed specifically for filmmakers and video makers. It is equipped with 0.8 MOD gears, which are compatible with the most popular follow focus systems available on the market. The manufacturer has also taken care of stepless ring adjustment. Thanks to it you can smoothly and noiselessly change focus and aperture value during filming. All these solutions will certainly make your work on video materials easier.
Strong-case transport case
Included with the Venus Optics Laowa 6mm T2.1 Cine lens for Micro 4/3 is a robust transport case. Resistance to harsh weather conditions and a precision-cut compartment will ensure safety and peace of mind during near and far journeys with precious "jars" for every filmmaker and photographer.
Specification
Model: Venus Optics Laowa 6mm T2.1 Cine for Micro 4/3
Mount: Micro 4/3
Focal length: 6 mm
T-Stop range: T2.1 – T16
Aperture control: continuously variable
Focusing: manual
Field of view: 121.9º
Imaging area: 21.6 mm
Optical design: 13 elements in 3 groups
Number of aperture blades: 7
Minimum focusing distance: 9 cm
Maximum reproduction ratio: 0.18 x
Filter diameter: Ø58 mm
Dimensions: Ø61 x 53 mm
Weight: 180 g
Colour: black
Kit contents
Venus Optics Laowa 6mm T2.1 Cine lens for Micro 4/3
tight carrying case
decal for the front of the lens