Description
The Voigtlander Color Skopar II Vintage Line 21 mm f/3.5 is a compact and extremely lightweight wide-angle lens that surprises with its sharpness and colour fidelity. The optical design of the Skopar 21mm f/3.5 is derived from its legendary predecessor, the Skopar 21mm f/4, beloved by analogue camera users, but refined for modern full-frame digital camera sensors. The second version of the Color Skopara 21 mm f/3.5 received a Vintage-style barrel available in one of two finish colours: black or silver.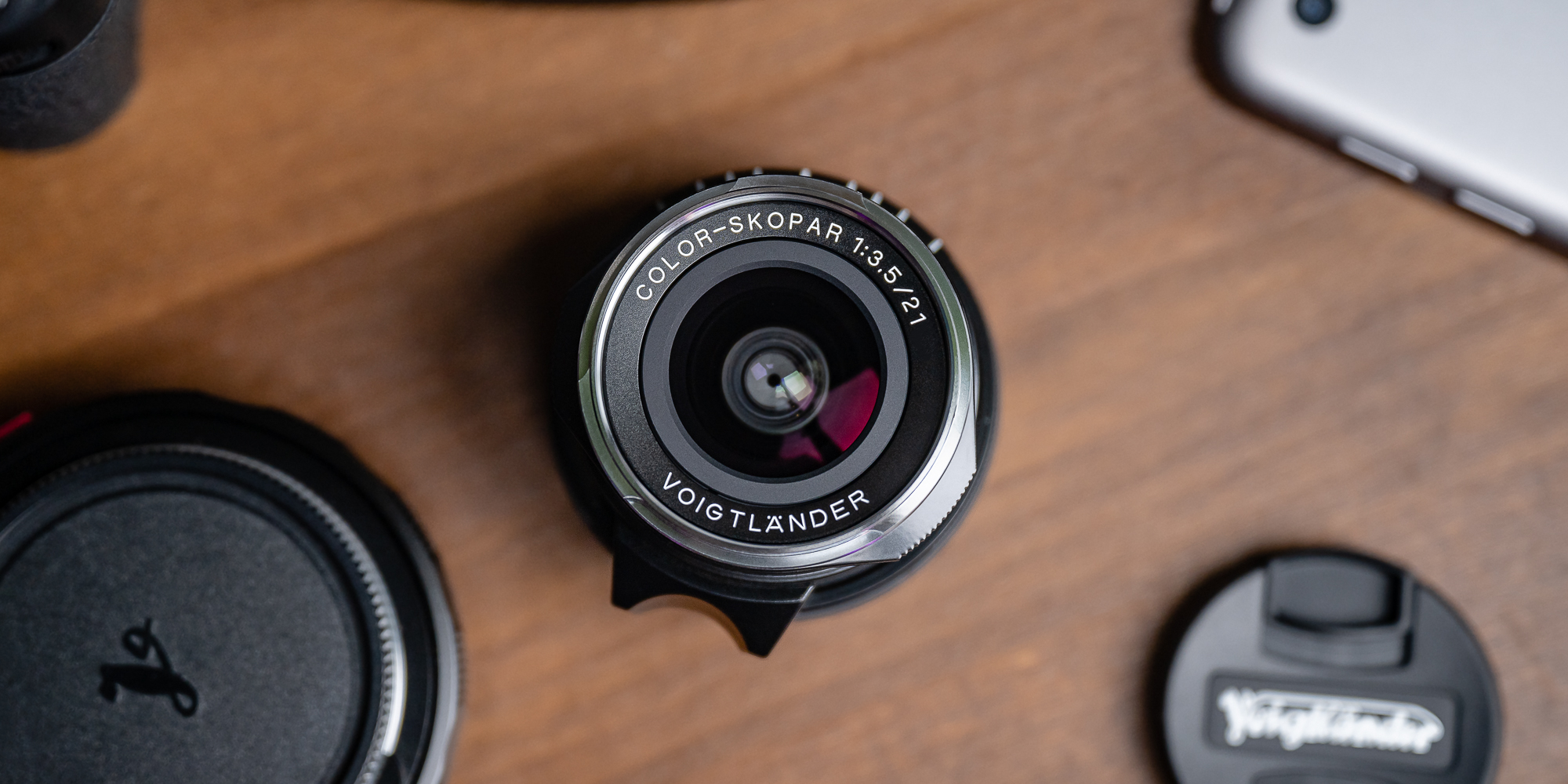 Wide angle
The lens' focal length of 21 mm puts it between the classic "thirty-five" and the super-wide "fifteen". The 91° angle of view and short minimum focus distance capture the atmosphere in the centre of the scene. Optical distortion, so common in short focal length lenses, is almost imperceptible in the Skopar 21mm f/3.5. The lens is ideal for travel, landscape and architecture photography. In street and reportage photography it will allow you to capture the main subject of the photo against the background of his environment.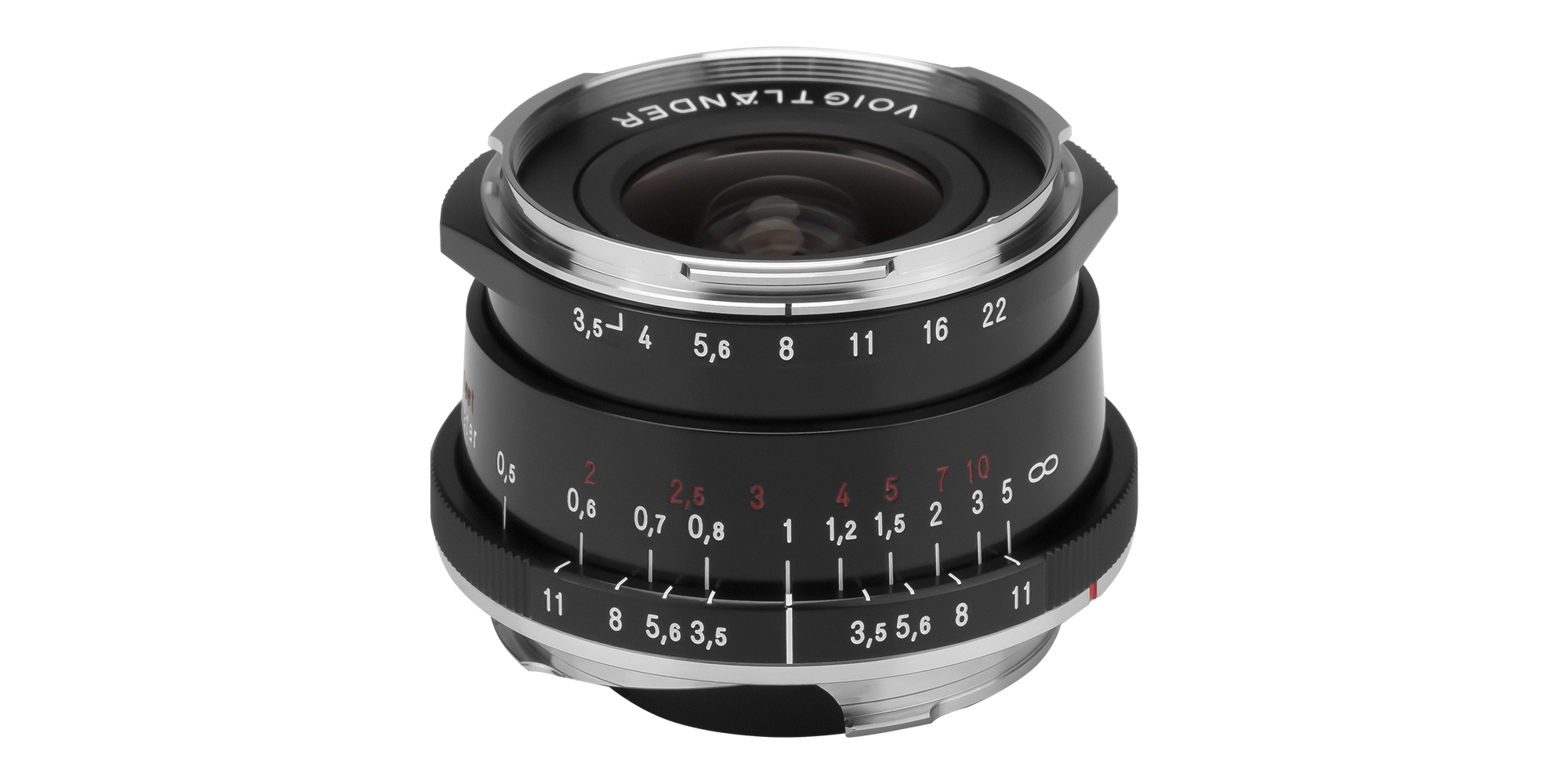 In general and in detail
The optical construction redesigned from the Voigtlander Color Skopar 21 mm f/4 has been adapted to the requirements of modern digital camera sensors. Composed of 9 elements arranged in 8 groups, it includes two special elements, one aspherical and one with an ultra-low refractive index. These are responsible for the lens' incredible microcontrast and above-average sharpness. A perfectly functioning 10-blade iris lets you control the amount of light that passes through. With a maximum aperture of f/3.5 it is possible to blur the background nicely even at wide angle.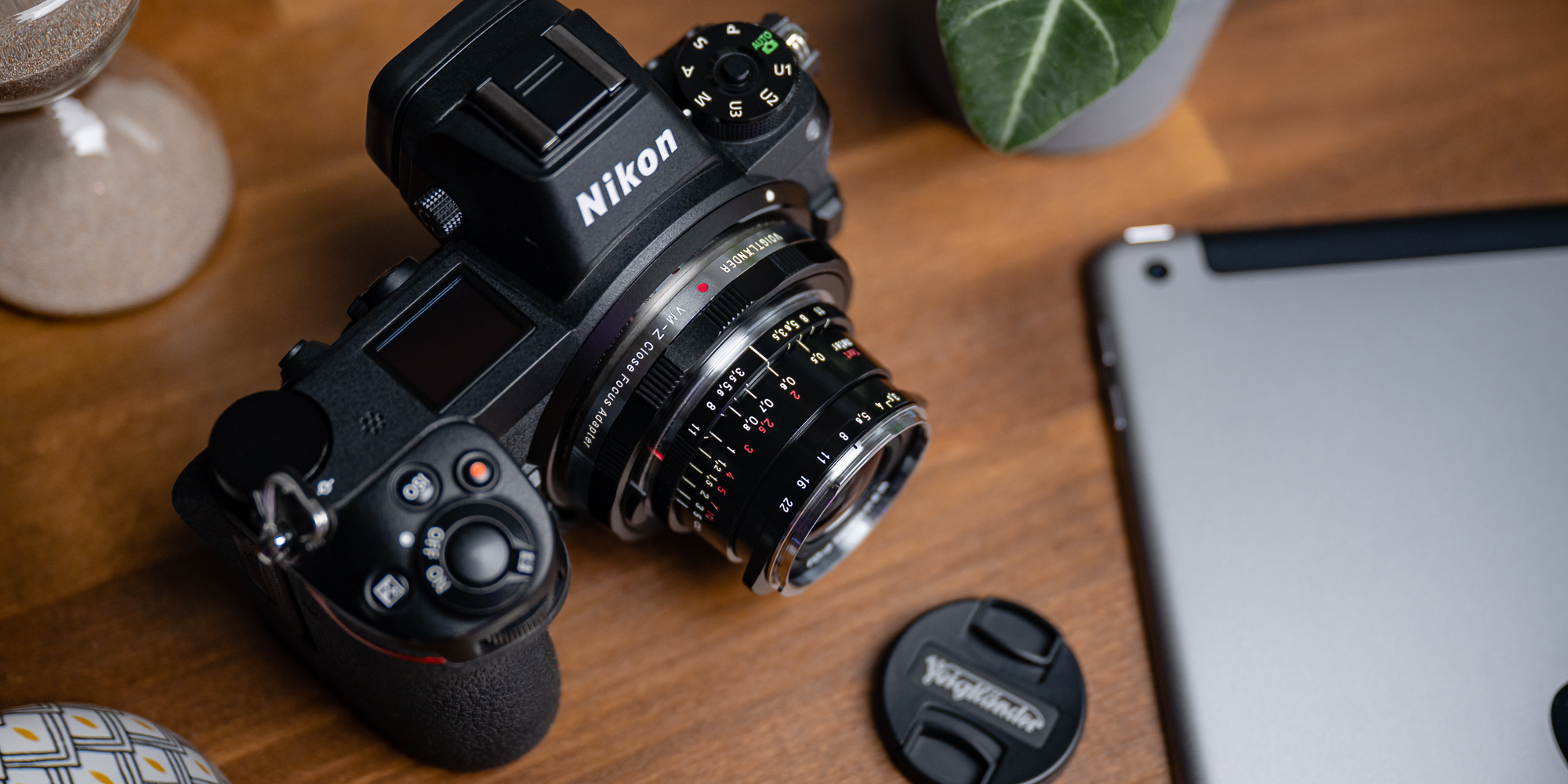 Quality without compromise
Voigtlander brand lenses are renowned for their superior build quality. The Color Skopar 21 mm f/3.5 is no exception. The barrel is made entirely of metal, thanks to which the lens will retain its exceptional precision of operation for many years. The focus ring moves smoothly but with the necessary resistance for accurate operation. The aperture ring, on the other hand, lets you change the value in 1/2 EV increments between f/3.5 and f/22.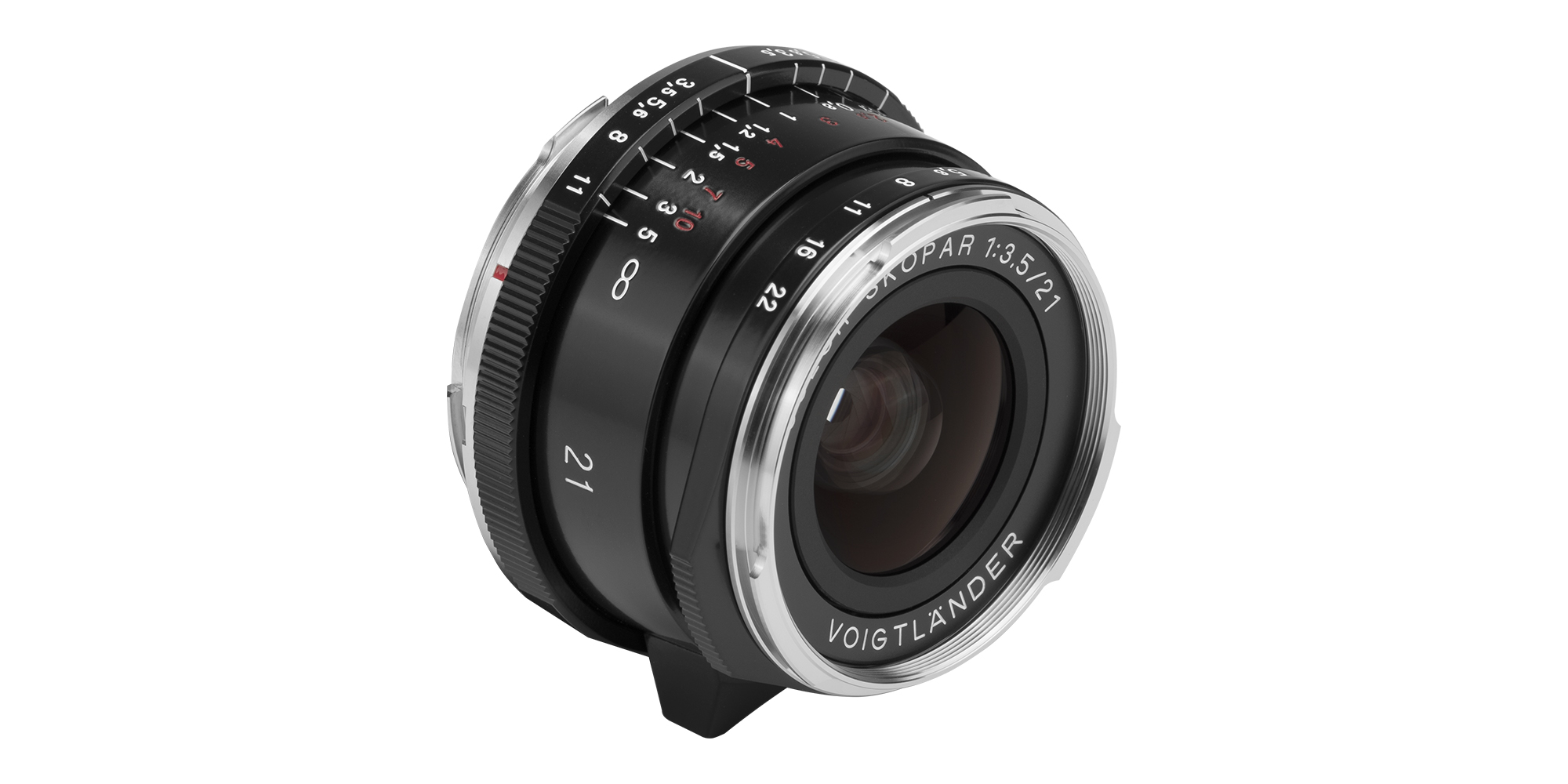 Bayonet Leica M
The lens is equipped with a Leica M bayonet, designed for Leica and Voigtlander rangefinder cameras. Using the appropriate bayonet adapter, it can be attached to any Canon R, Fuxjilim X, Nikon Z, Sony E or Micro 4/3 mirrorless camera. The lens covers the entire 35mm format frame with its image, as well as the medium format sensors of Fujifilm cameras with slight vignetting.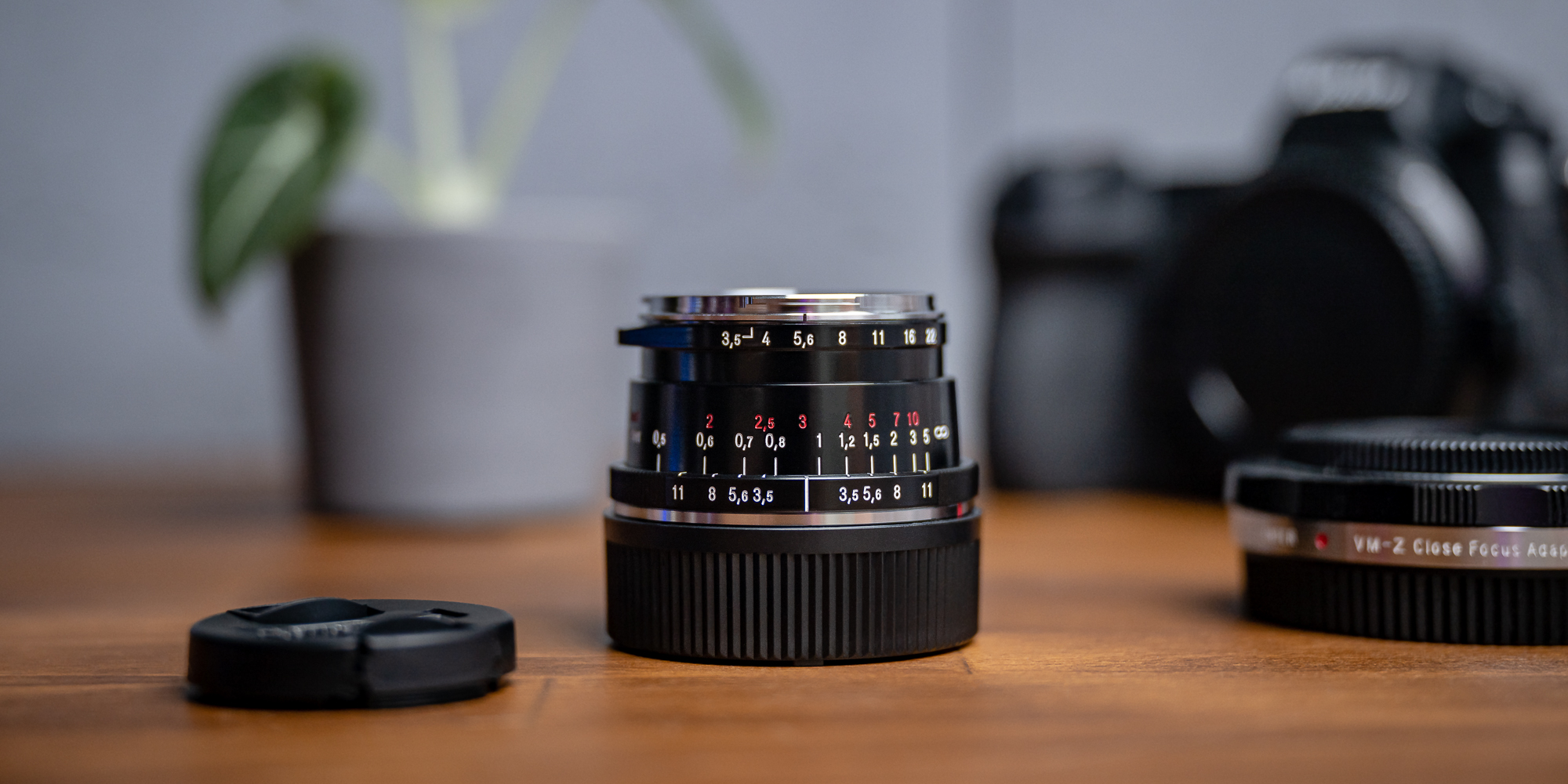 Specification
Model: Color Skopar II Vintage Line 21 mm f/3.5 for Leica M – black
optical design: 9 elements in 8 groups
Minimum aperture: 21 mm
Minimum aperture: f/3.5
Maximum aperture: f/22
Viewing angle: 91°
Number of aperture blades: 10
Maximum focus distance: f/22
Minimum focusing distance: 50 cm
Filter diameter: 39 mm
Dimensions: 3.0 x ⌀5.2 cm
Weight: 220 g (without accessories)
Mount: Leica M
Colour: black
Compatibility
distance meter cameras with Leica M mount
mirrorless cameras with the use of an appropriate adapter
Voigtlander LH-11 sunshield (not included)
Kit contents
Voigtlander Color Skopar II Vintage Line 21 mm f/3.5 lens for Leica M – black
decal for the front of the lens
decal for the back of the lens
Sample shots on a medium format camera (© Taichman Maciej)