Description
The Color Skopar SL IIs 28mm f/2.8 is a compact wide-angle lens designed for use with digital and analogue SLR cameras equipped with the Nikon F bayonet. Despite its small size, the lens is equipped with an advanced optical design that impresses with above-average sharpness and colour reproduction.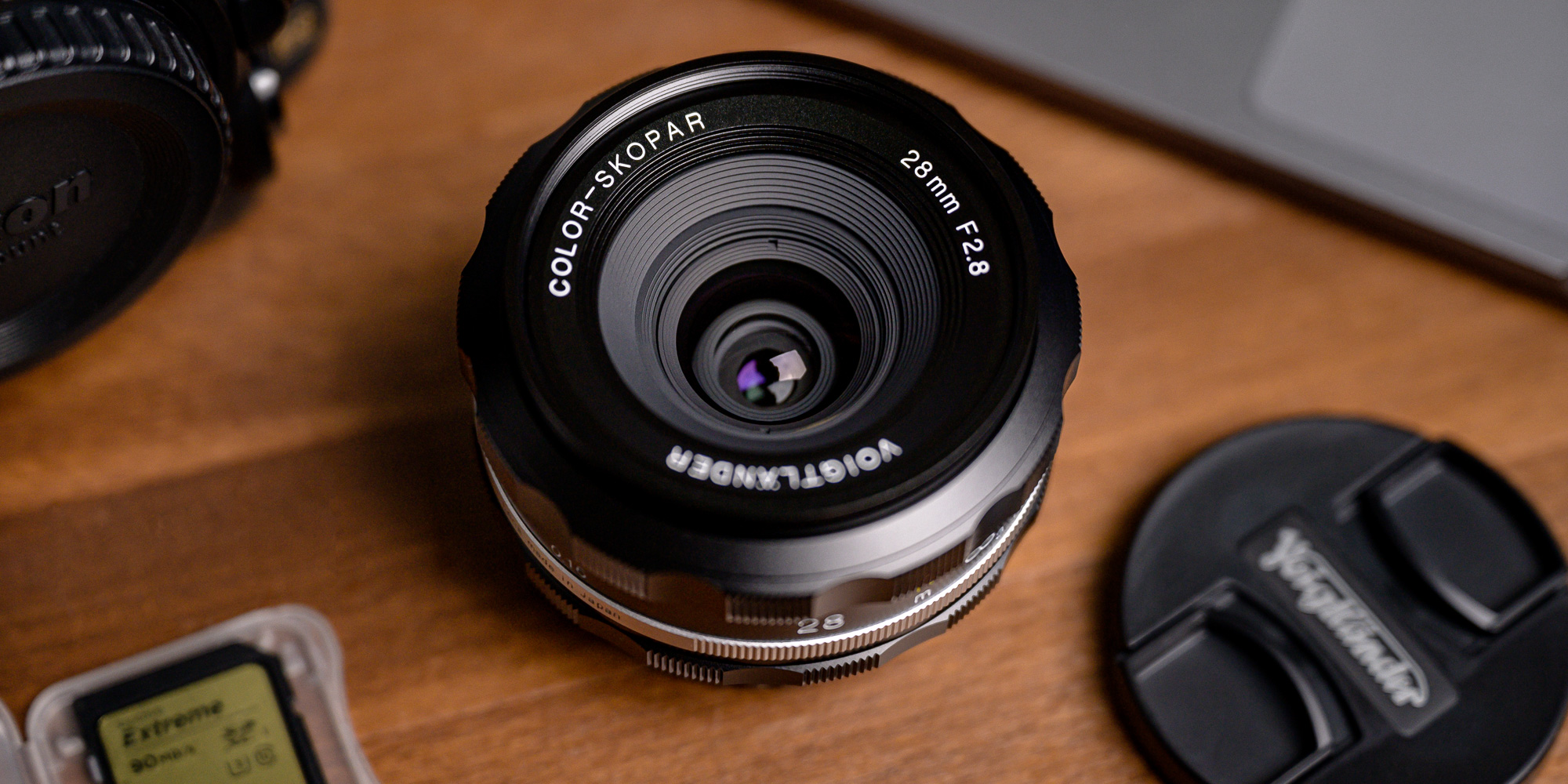 Wide, but with care
The lens' focal length of 28 mm makes the lens "see" wider than the classic "thirty-five", but it does not yet stretch the image as super wide angle designs such as 14 or 15 mm used to do. This makes the Color Skopar SL IIs ideal for shooting in the heart of events. During a reportage it will allow you to convey the atmosphere of the moment without distorting or misrepresenting it. In street, architectural or landscape photography, it will allow you to present the main subject of the photo against his/her background.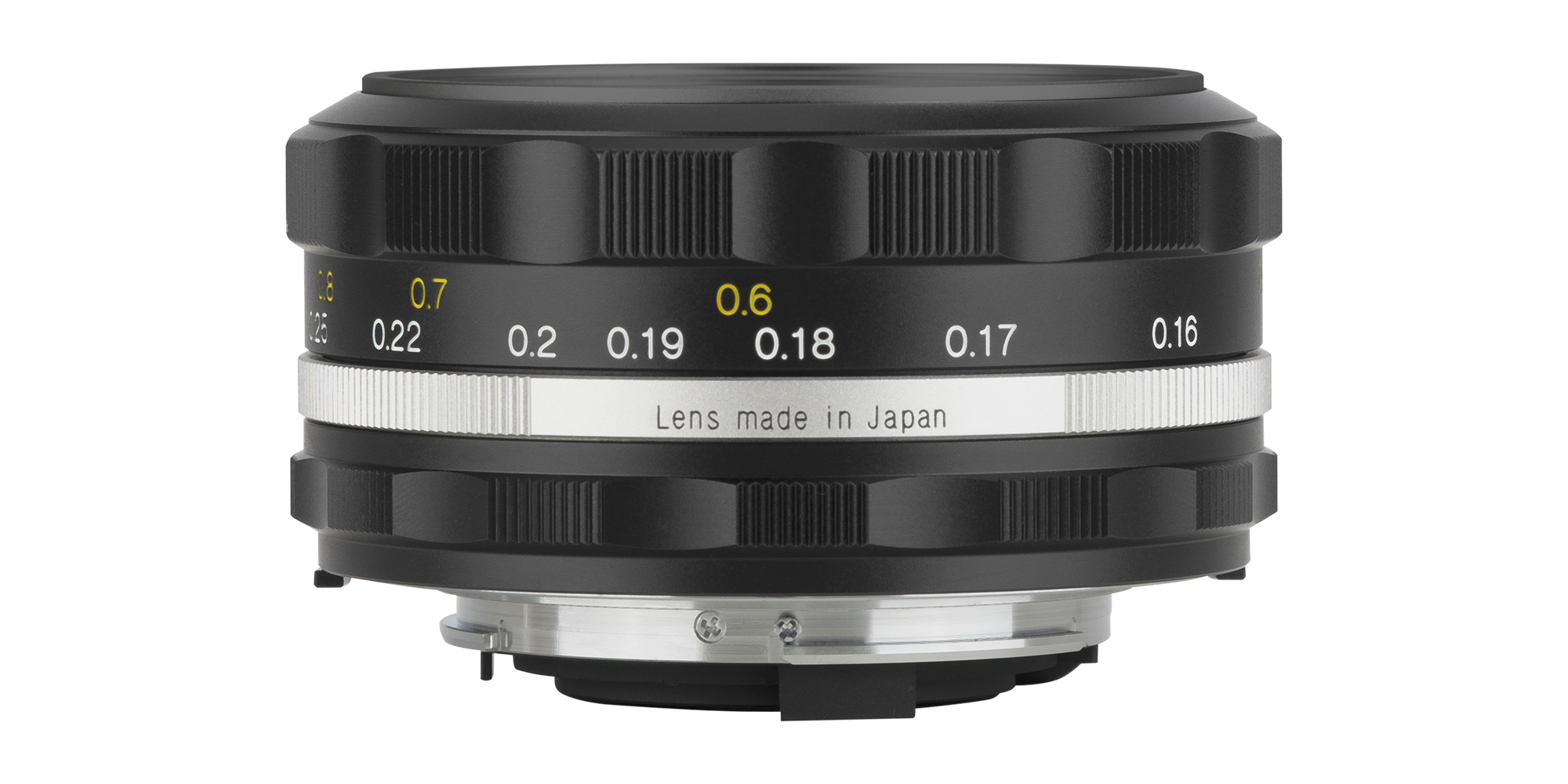 Sophisticated optical design
The Color Skopar SL IIs 28mm is a precision general-purpose optical tool that will allow you to combine the plastic depth of a scene with the simultaneous wide angle of view. The lens is extremely sharp from the very edge of the frame even at fully open aperture. The seven-element design surprises with fantastic microcontrast without losing the characteristic classic rendering for which Voigtlander lenses are famous.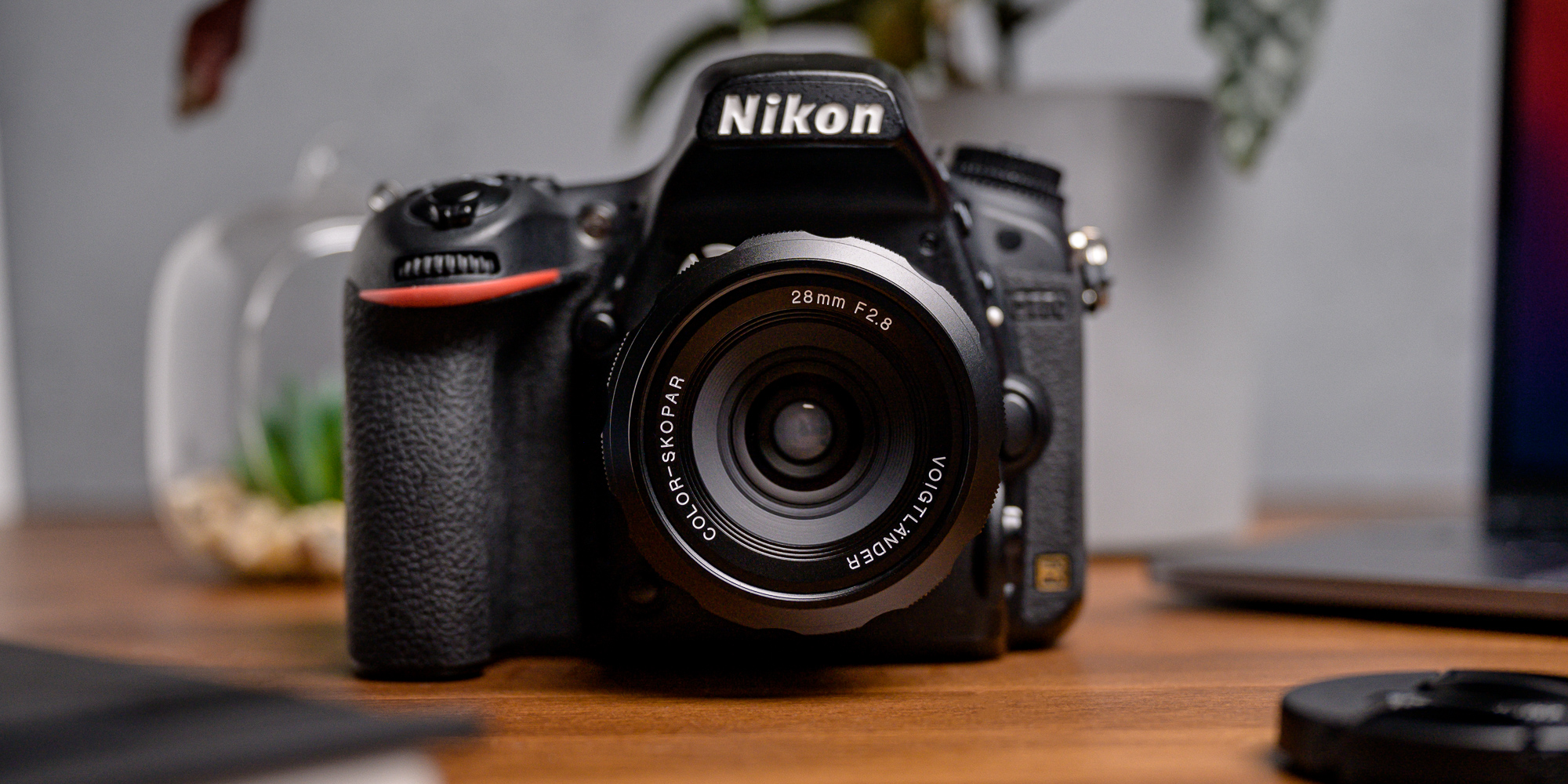 Smooth control of light
The 9-blade aperture of the Color Skopar SL IIs 28 mm offers an adjustable setting range from f/2.8 to f/22. Such a spread provides freedom when working with depth of field, allowing you to blur the background or preserve its details.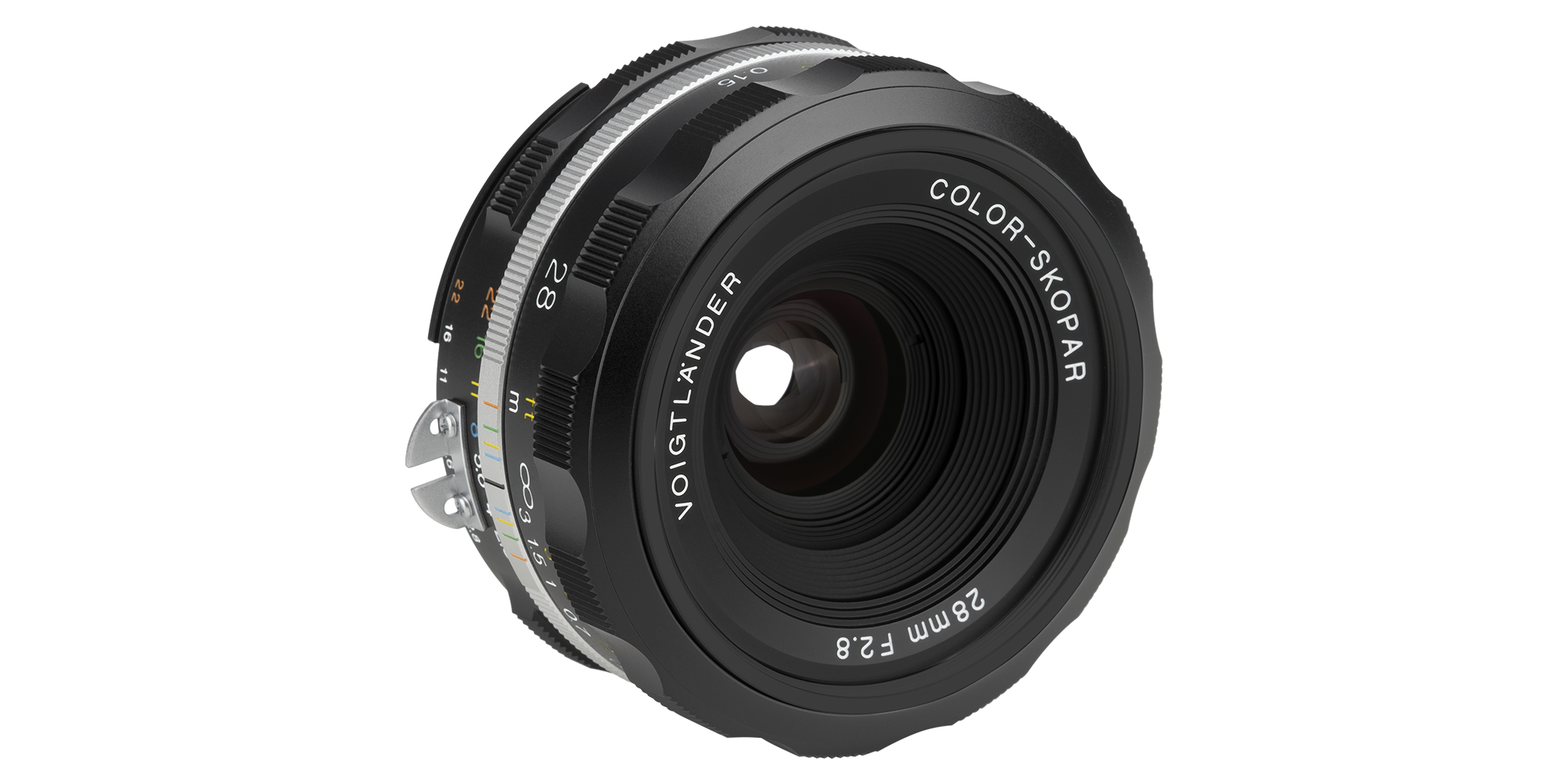 Quality, quality and more quality
Top quality workmanship is a hallmark of the Voigtlander brand. It is no different with the Color Skopar. The entire barrel, maintained in the style of the 1960s and 1970s, is made of metal, so the lens will maintain its accuracy for many years. The setting rings move velvety smooth, but with the necessary resistance for precise operation. And the whole thing weighs just 205 grams! The lens is available in two finishes: black and silver.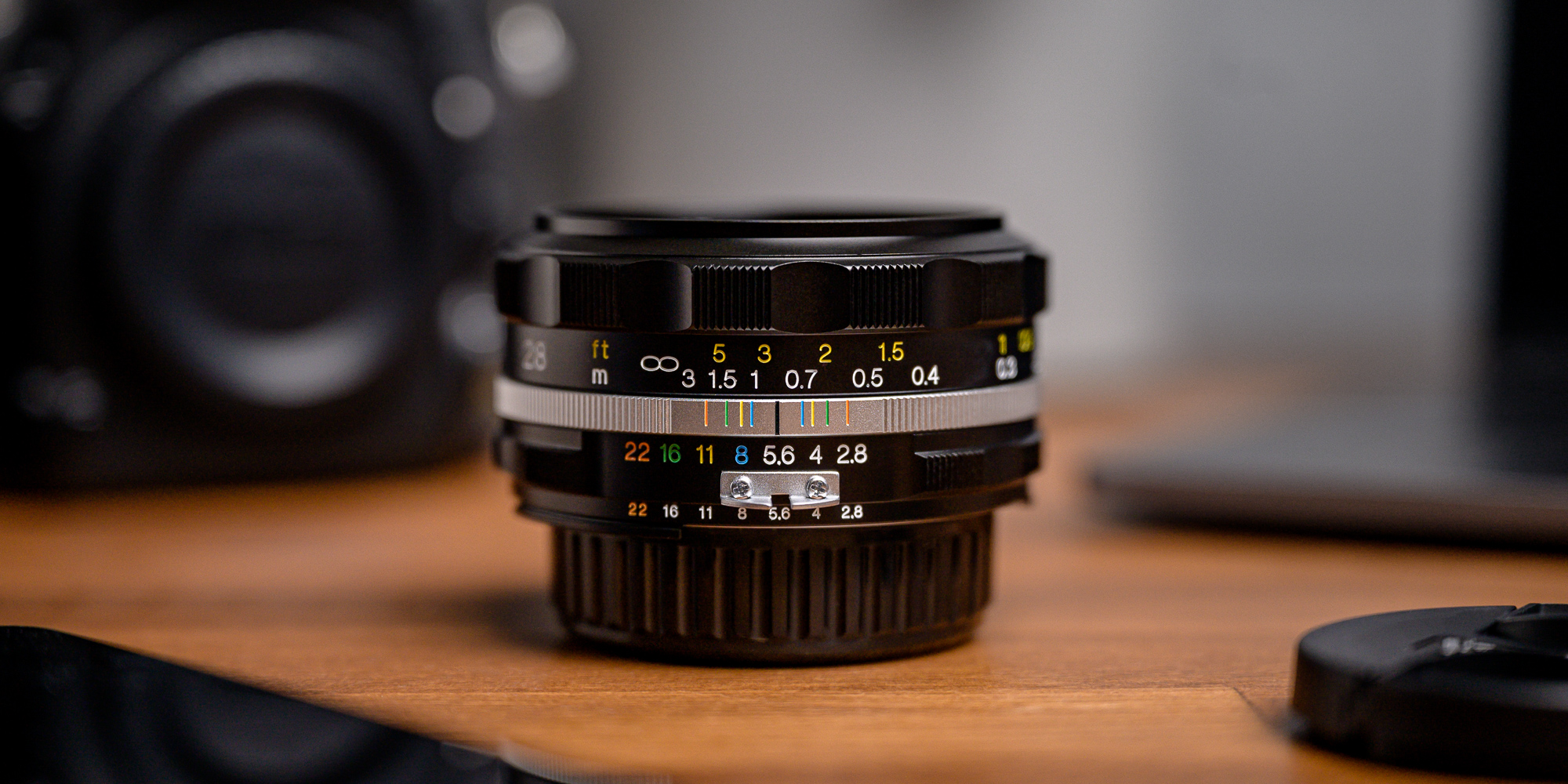 Bayonet Nikon F
The Voigtlander Color Skopar SL IIs 28 mm f/2.8 is an AI-S lens designed for use with Nikon digital and analogue SLR cameras. With the use of an appropriate adapter, it can be mounted on most mirrorless cameras. The lens incorporates built-in electronics for communication with the camera. It provides support for exposure modes, camera-level aperture control, focus confirmation, the ability to use full auto flash and the ability to save image parameters in the EXIF metadata.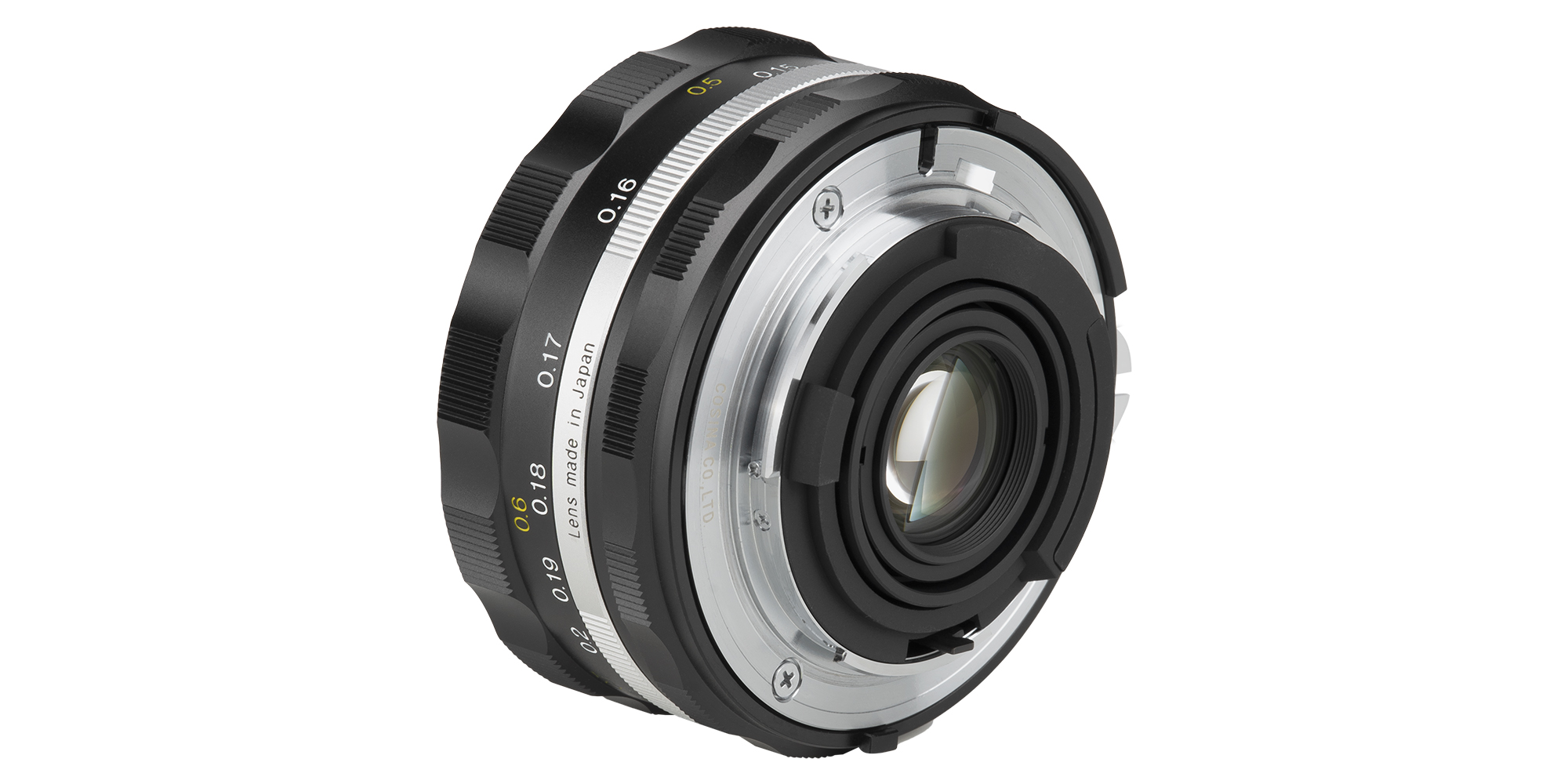 Specification
Model: Color Skopar SL IIs 28 mm f/2.8 for Nikon F – black
Optical design: 7 elements in 6 groups
Minimum aperture: 28 mm
Minimum aperture: f/2.8
Maximum aperture: f/22
Viewing angle: 74.8°
Number of aperture blades: 9
Minimum focusing distance: 15 cm
Filter diameter: 52 mm
Dimensions: 3.3 x ⌀6.6 cm
Weight: 205 g (without accessories)
Mount: Nikon F
Color: black
Compatibility
analogue SLR cameras with Nikon F mount
digital SLR cameras with Nikon F mount
mirrorless cameras with the appropriate adapter
Voigtlander LH-28 IIs sunshield (not included)
Kit contents
Color Skopar SL IIs 28 mm f/2.8 for Nikon F – black
front lens cap
lens cap
decal for the back of the lens
Sample photos (© Lubera Jacek)