Description
The Zeapon Pons Motorised Pan Head is the ideal choice for those who want to automate their camera or camcorder's 360º movement. You can use it as a standalone unit or combine it with the Zeapon Micro 2 Plus slider, further Pons modules and an arm kit. The modular design will allow you to develop your skills with further kit components to create a professional 'motion control' system. The head will allow you to create beautiful panoramas, as well as take 360º photos and videos. After hiding the unique 2-in-1 thread (1/4″ and 3/8″), you can also turn the device into a 360º rotary table, which is great for product photography.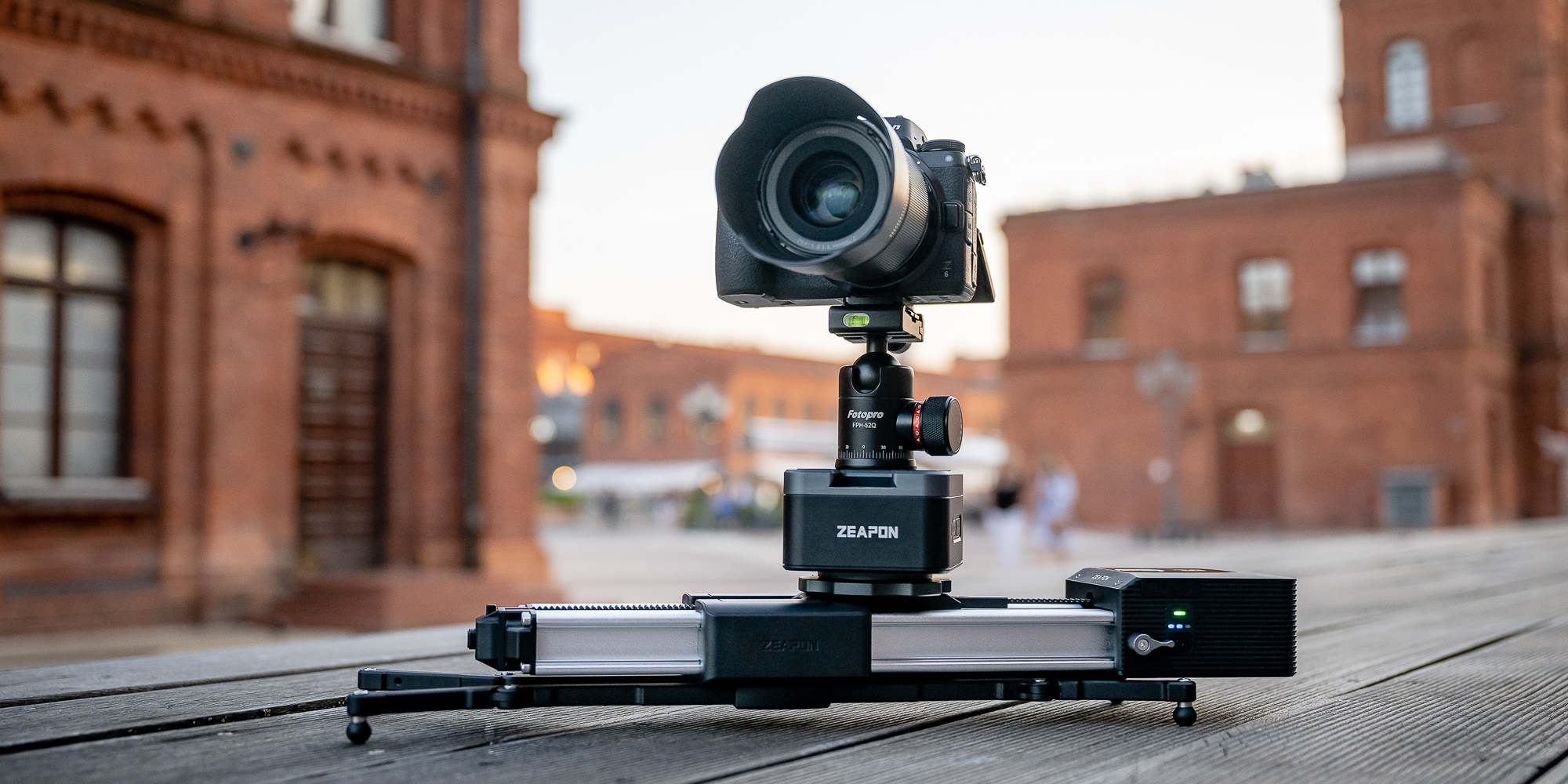 Main product features
motorised pan head compatible with Zeapon's ecosystem of innovative modules
enables movement relative to the camera axis, over a range of 360º
maximum load capacity of up to 50 kg (in the horizontal position)
in combination with a second Pons head and a set of arms, it allows automatic camera or camcorder movement in 2 planes (pan and tilt)
convenient installation on film and photo tripods
short set-up time
possibility to program as many as 6 different camera positions in a single movement sequence
buttons for easy and intuitive operation
buttons to control the movement in real time or to program it accordingly
Built-in 1/4″ male thread adapter – 3/8″ for ease of use with various types of cameras and camcorders
possibility to completely hide the thread inside the swivel head housing
after hiding the male thread, you can turn the device into a 360º rotary table, which is great for product photography
adjustable head movement speed
compatible with NP-F batteries
USB-C socket for charging the battery
2.5mm shutter release port allowing the module to be connected to the camera
360º rotation
The Zeapon Pons Motorised Pan Head will make your camera or camcorder capable of performing an automatic 360º rotation, in a horizontal position. In doing so, you can define 6 points of the movement sequence and set a speed that perfectly coincides with your artistic vision. By working with the innovative head, you will be able to repeat your shots to your heart's content, without worrying about having to reposition your camera or camcorder every time.
Wide compatibility
The device offers an impressive maximum lifting capacity of up to 50kg when the camera or camcorder is rotated horizontally. This means that you will successfully connect the head to both popular mirrorless cameras and professional film equipment equipped with large lenses. The operation of the motors is accompanied by sound, with a maximum noise level of just 39 dB. This value corresponds to the ambient sounds you hear … visiting a library.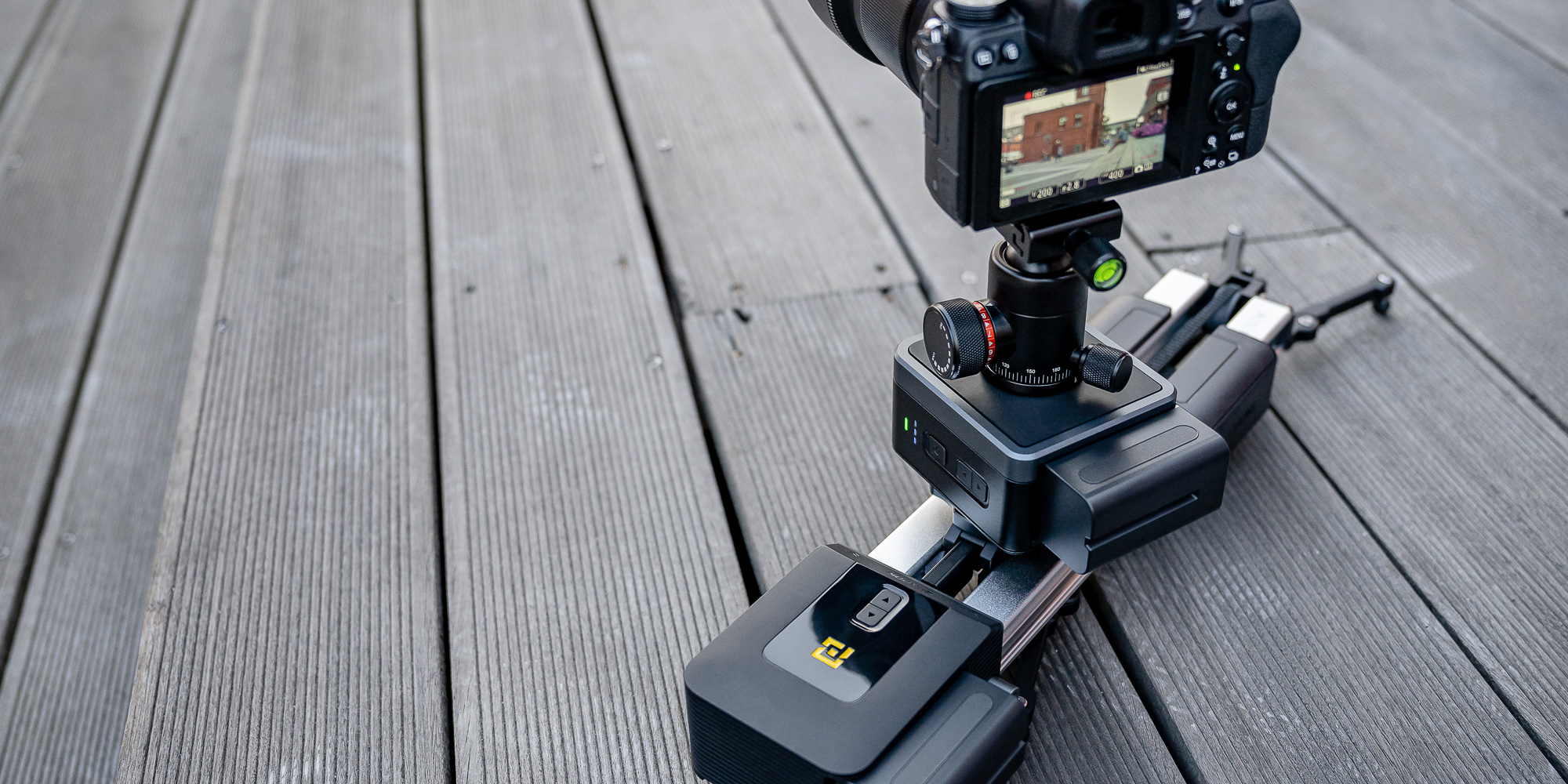 The Zeapon Lab app
In Google Play and the App Store you will find the free Zeapon Lab app that allows you to control the Pons Motorised Pan Head and other brand devices. With its help, operating the module will become even more convenient and you will gain more freedom of work. Programme movement sequences, set speeds or control the module in real time. The app will open up new possibilities for you, giving you access to unique tools that will allow you to create beautiful timelapses for your vlogs, stop-motion animations straight out of professional product videos and breathtaking 360º panoramas.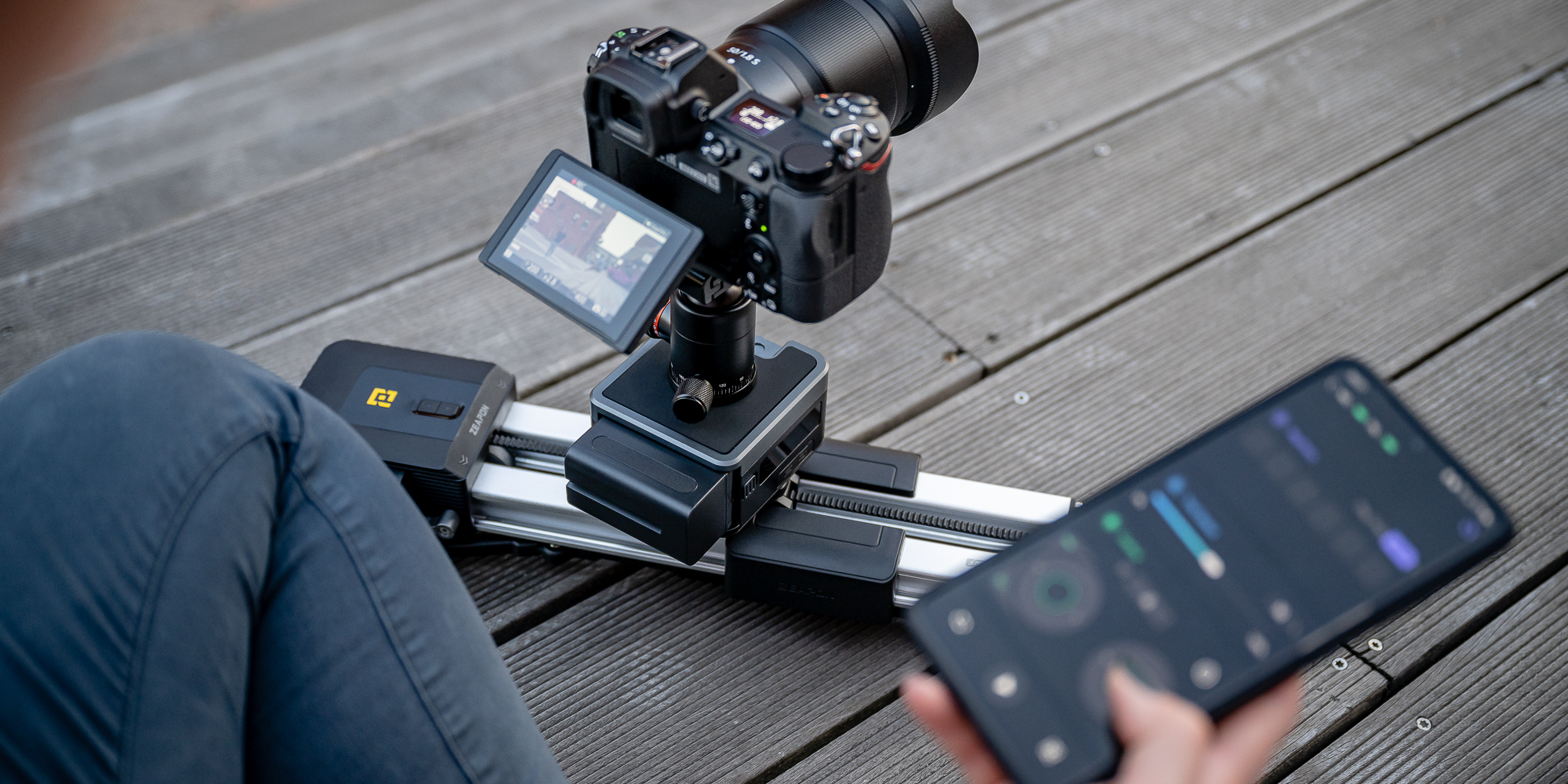 Unique device ecosystem
Not everyone has the budget to buy an elaborate 'motion control' system. By introducing separate modules, the Zeapon brand allows you to tailor your toolkit to your current budget. The Zeapon Pons Motorised Pan Head may just be the start of your adventure into motion automation. As your skills develop and new needs arise, new devices will be added to your instrumentarium. Zeapon Micro 2 Plus Slider with drive module, Revolver Quick Release grips, more heads from the Pons series, Hand Grip power bank, Timelapse Trigger – more parts of the kit will allow you to create elaborate motion sequences taking your video productions to a whole new level.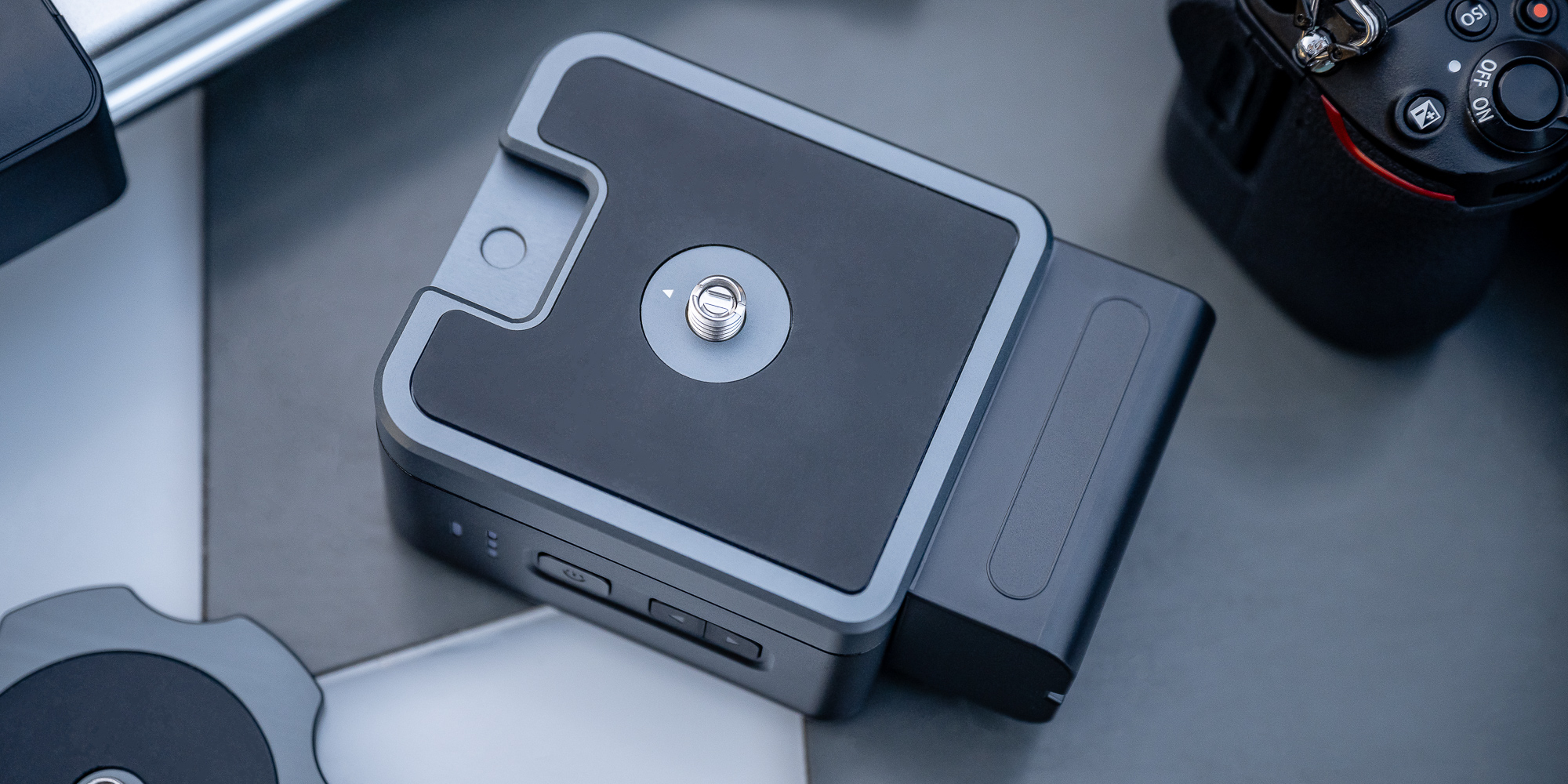 Super-fast mounting system
Do you value ergonomics and lightning-fast assembly? You've come to the right place! If you have a Slider Zeapon Micro 2 Plus slider with drive module or other devices between which you interchange with your equipment, you will certainly appreciate how fast and convenient this process can be! The clever design of the Zeapon Pons Motorised Pan Head will provide a convenient way to connect different elements, and the 2-in-1 thread will allow you to forget about adapters that are easy to lose.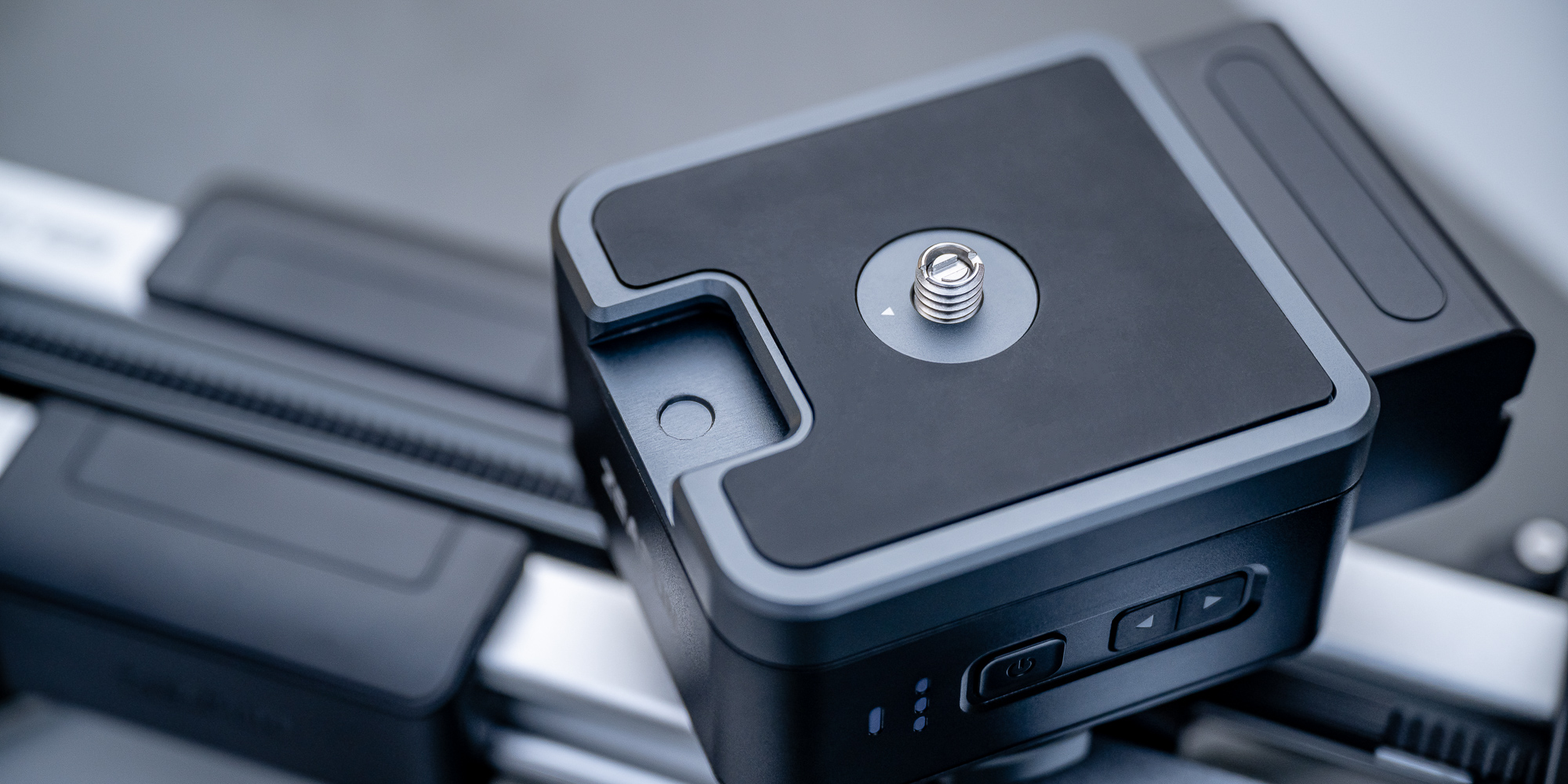 Convenient power supply
The Zeapon Pons Motorised Pan Head features a socket for NP-F batteries, which are extremely popular in the world of film and photography. Depending on which cell you choose (NP-F550, NP-F750, NP-F970), the operating time on a single charge will range from 4 to 14 hours of continuous use. The battery mounting point is secured with a robust lock to prevent accidental disconnection. The USB-C port will allow charging the battery (e.g. with a smartphone charger) or with a power bank.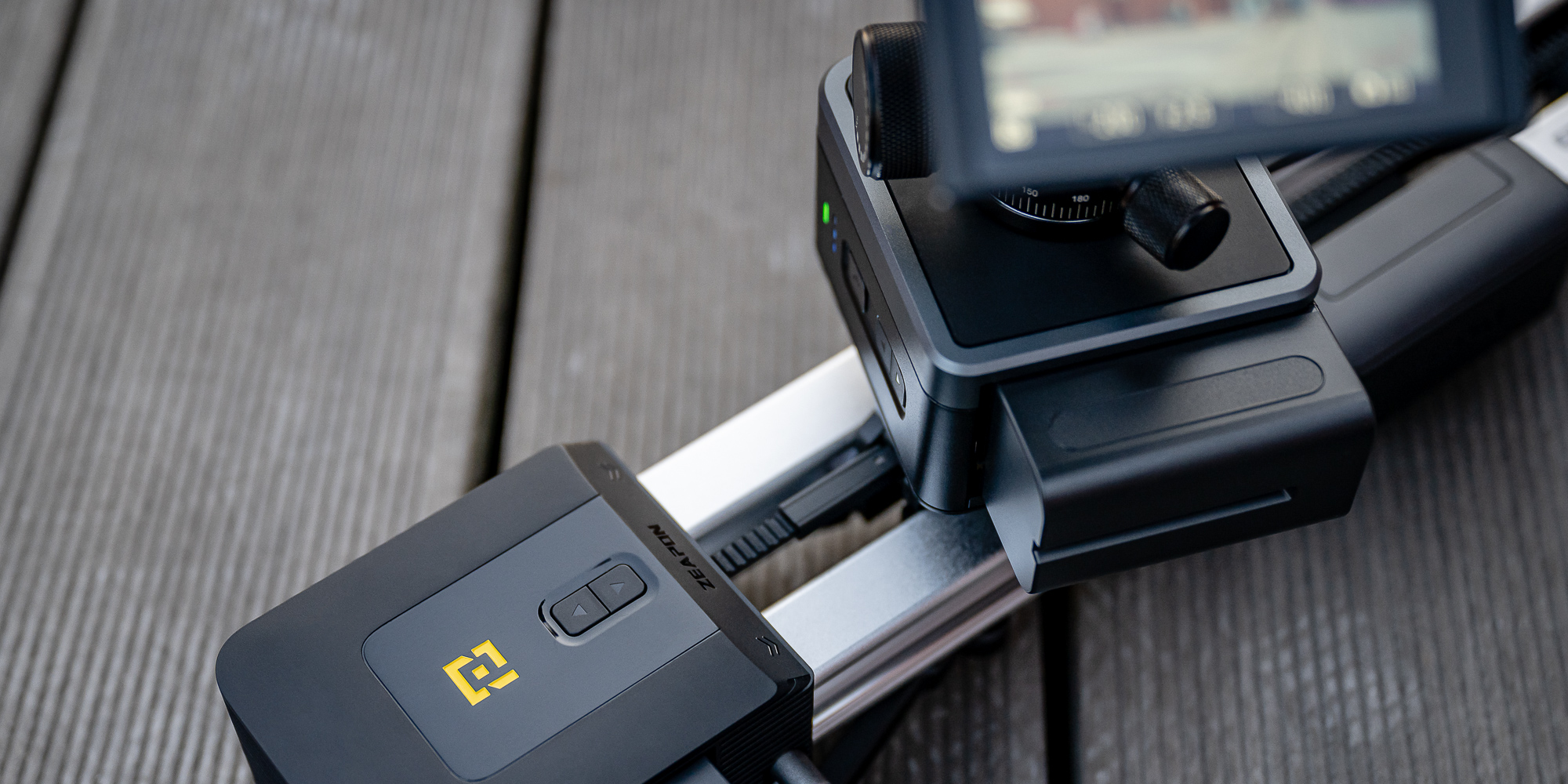 Magic of timelapses
The Zeapon Pons Motorized Pan Head will allow you to create moving timelapses that depict the passage of time invisible to the naked eye. Program the device, check how the frames look in different camera positions and let the whole process happen automatically. The Zeapon Lab app will itself count how many frames you need to get the desired effect, and will also tell you how long it will take to create a short video from hundreds of photos.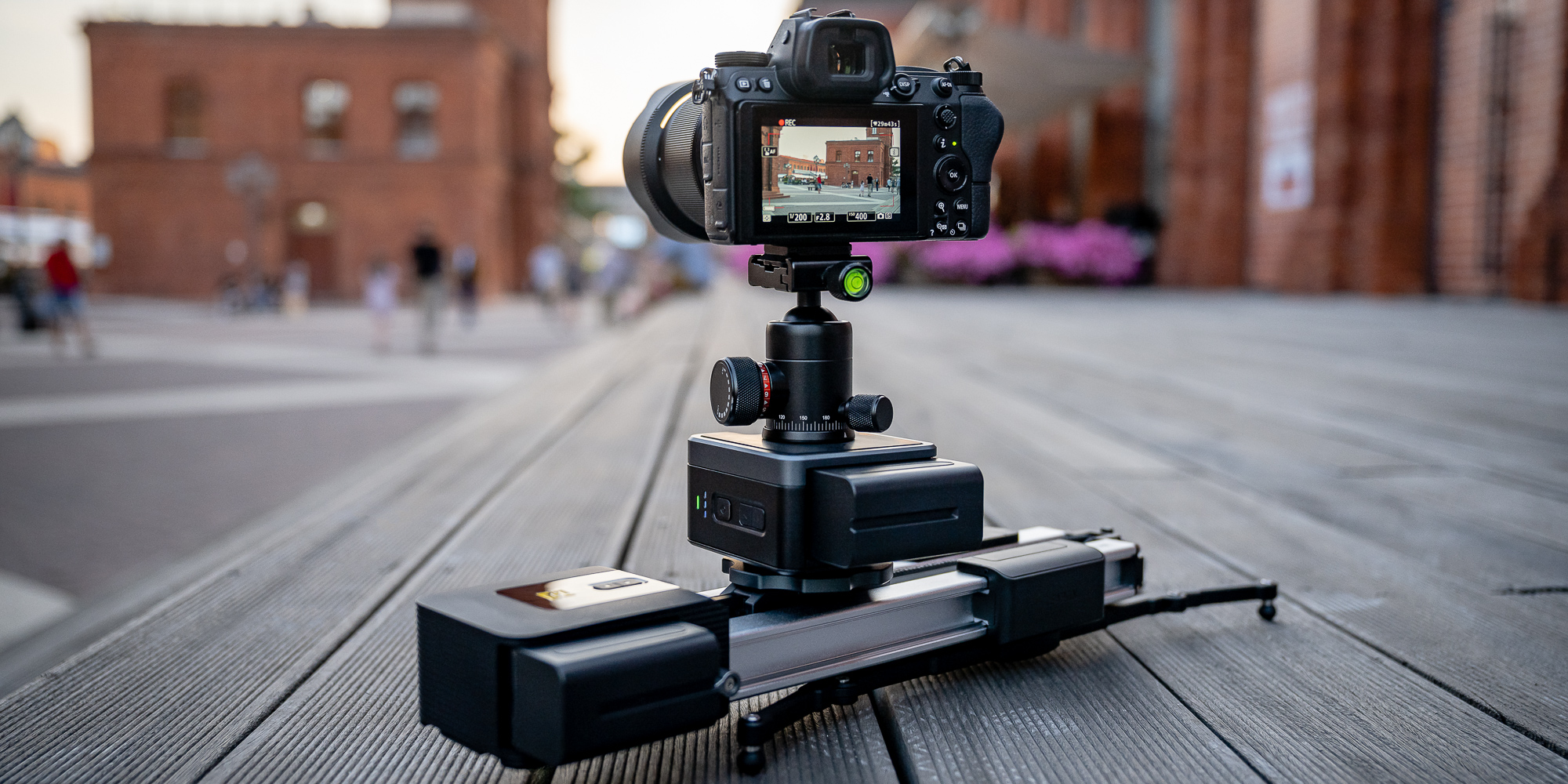 The ideal choice for film and product photography
Want to make that filmed or photographed subject rotate on its own axis when the camera is in one position next to the Pons Motorized Pan Head? Nothing simpler than that! The 2-in-1 thread (1/4″ and 3/8″) that crowns the unit can be completely hidden. You can easily position the product you want to film on the flat surface of the head. If you reach for any circular stand, in a few moments you will create a 360º rotating table, which is great for product photography!
Specification
Model: Zeapon Pons Motorised Pan Head
Input: 5 V / 2 A
Mobile application: Zeapon Lab (iOS / Android)
Communication: Bluetooth
Max load capacity:

in vertical position – 4 kg
in horizontal position – 50 kg

Head rotation speed:

average – 9º per second (full rotation: 40 s)
minimum – 4º per second (full rotation: 90 s)

Power supply:

PN-F batteries
charging the battery via charger or power bank (USB-C with Power Delivery protocol)

Operating time per charge:

PN-F550 battery – 3 h
PN-F750 battery – 6 h
PN-F970 battery – 12 h

Dimensions: 86 x 95 x 64 mm
Weight: 831 g
Kit contents
Zeapon Pons Motorised Pan Head (only)