Description
Are you engaged in professional photography or filming and do not want to interrupt your work at an inappropriate moment. Or maybe you film or take pictures as a memento of family events and are afraid of missing the most interesting moments? The Newell VW-VBD78 battery provides high quality, safety and advanced technology, all at an attractive price. The cell is equipped with a charge level indicator to make your work easier. One glance is all it takes to assess whether the available energy level is sufficient to continue shooting.
High quality
Newell batteries are made using the best quality cells. The capacity quoted in milliamps is real and ensures a long operating time.
100% safety
The built-in intelligent safety system, based on the IC electronics, regulates the charging process. This guarantees safety and protection for the device and the user.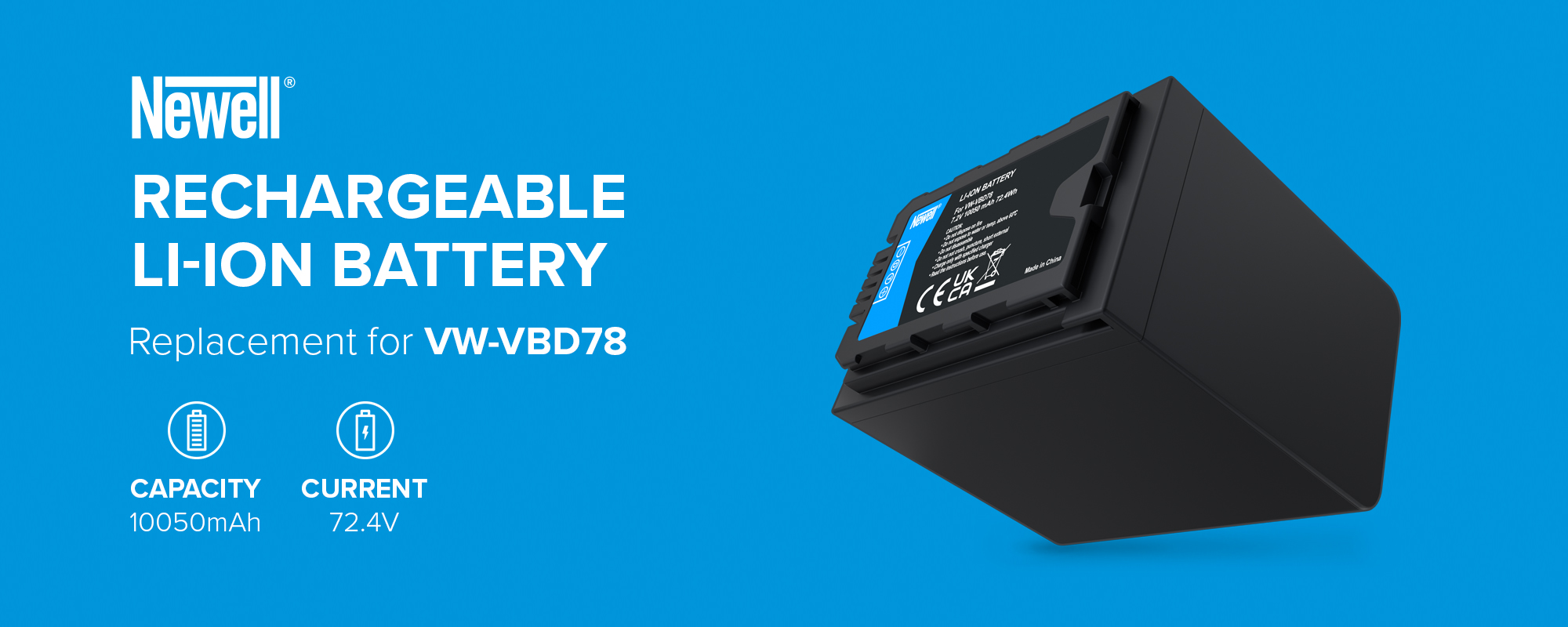 Charge level control
Newell replacement VW-VBD78 battery designed to work with compatible Panasonic photo/video equipment features a special charge level indicator. 4 LEDs will allow you to quickly and conveniently assess whether the cell needs recharging. The illuminated indicators correspond to 25, 50 75 and 100 percent energy. This innovative solution makes using your camera or camcorder even more convenient.
Advanced technology
The Newell replacement is built with lithium-ion technology. It allows multiple charging and discharging, as well as recharging at any time without the risk of the so-called "memory effect".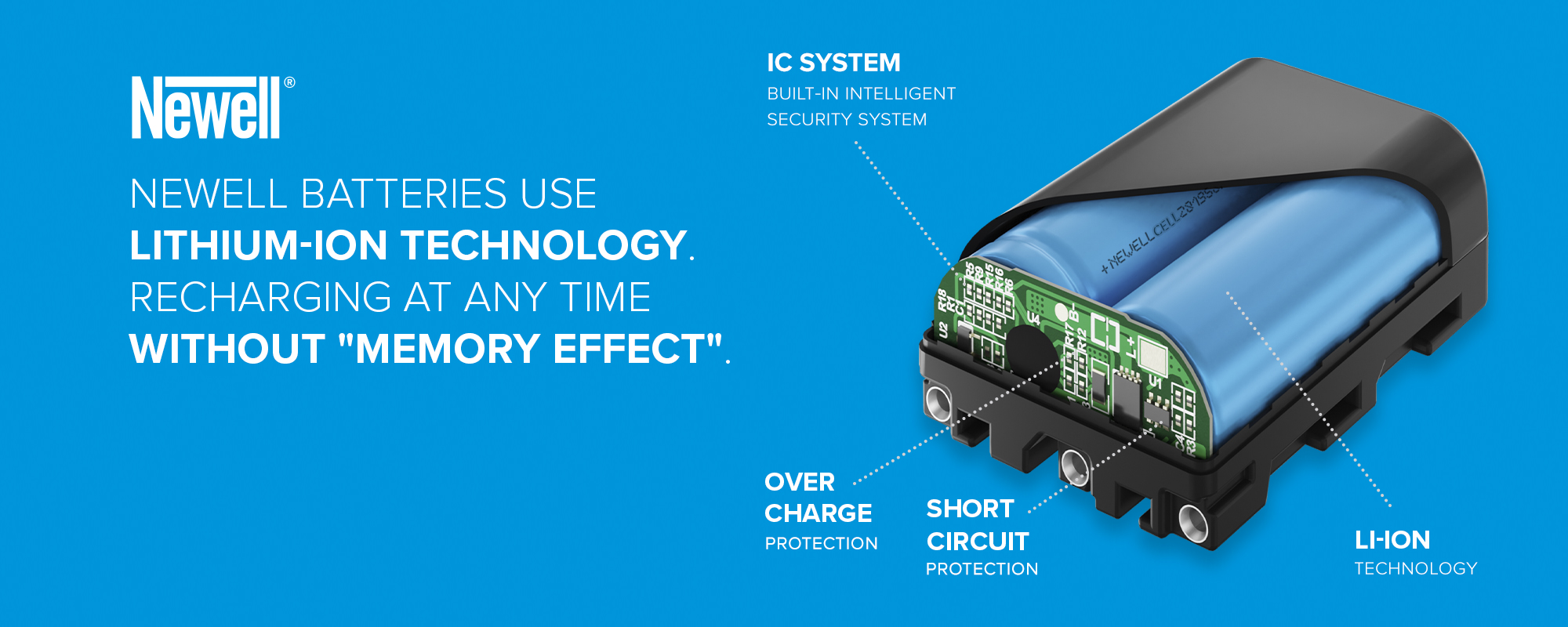 Many years of experience
The Newell brand has been on the market for many years and has a long list of satisfied customers, both among professionals and amateur photographers and filmmakers.
40 month warranty
Newell means hundreds of thousands of satisfied customers from all over the world, who have been enjoying quality battery replacements, chargers and other devices used in film and photography for years. To take care of them, the service warranty on all the brand's products has been extended up to 40 months! By choosing a replacement VW-VBD78 battery, you are assured that in case of any complications, the help and technical support department will quickly solve your problem!
Specification
model: VW-VBD78
technology: Li-ion
capacity: 10050 mAh / 72.4 Wh
voltage: 7.2V
Compatibility
PANASONIC: AJ-PX298MC/AJ-HPX270/DC-MDH2GK/AG-HPX173MC/AJ-PX298MC/AU-EVA1MC/HC-X1500/HC-X2000/AG-UX90/UX180/AJ-CX350/CX98/PX280