Description
The Newell DF-405 diffuser is a light modifier specifically designed for the Newell RF-405 Beauty Dish canopy and is made from a strong material in white. The elastic band around the diffuser allows it to be in place in seconds. The modifier will effectively soften the light and make it more evenly distributed.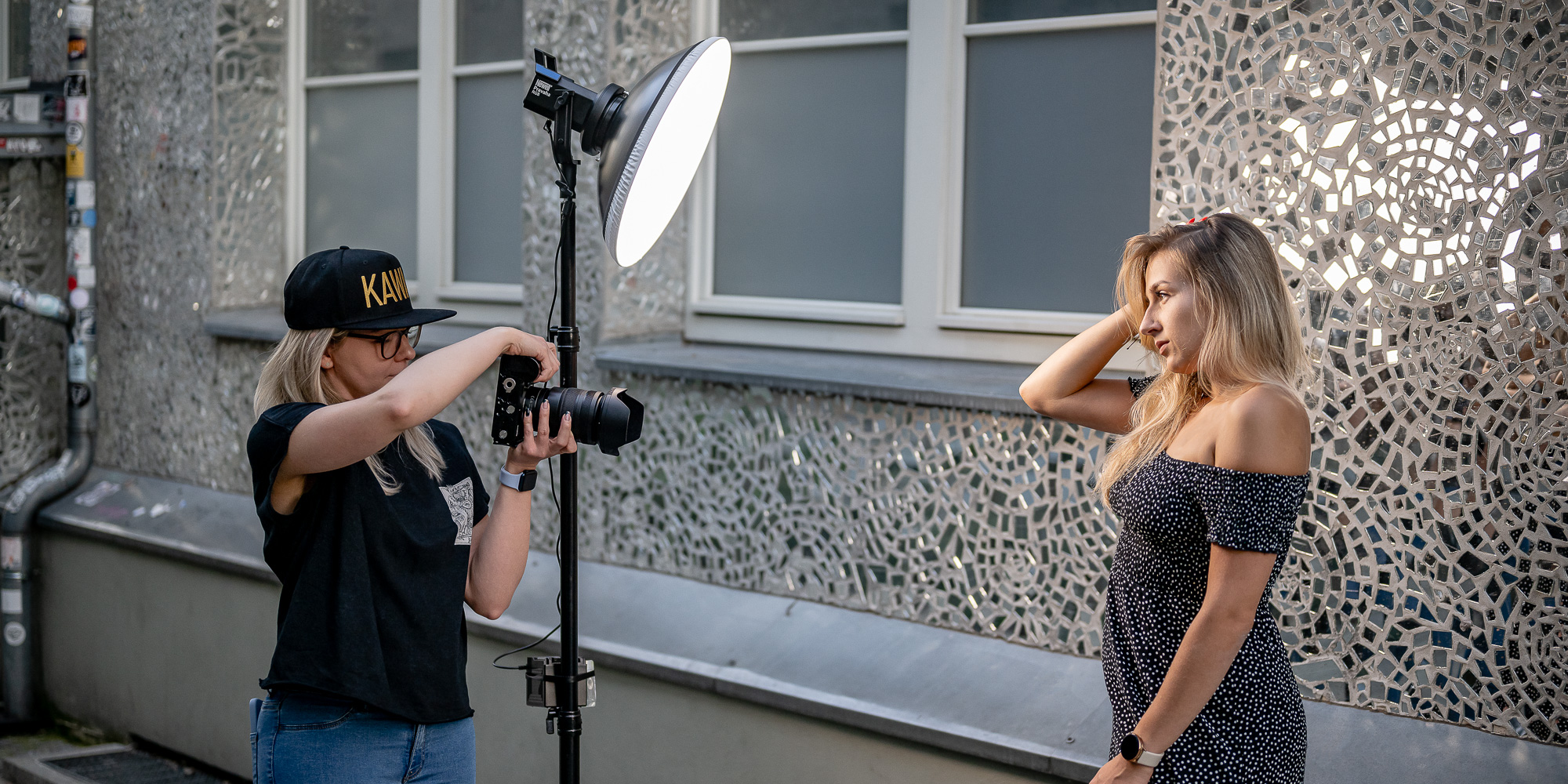 Main product features
Newell DF-405 diffuser compatible with the Newell RF-405 Beauty Dish
made of strong material
Allows you to soften the light easily
equipped with an elastic band for quick installation
lightweight and robust
Gain soft light
The Newell DF-405 diffuser for the Beauty Dish RF-405 will make the intense light more evenly distributed. Combine these two modifiers for even more interesting effects in beauty and glamour shots. If the facial features or the texture of the materials have been overemphasised with the Beauty Dish modifier, the diffuser will help to achieve a softer specificity of the image plasticity.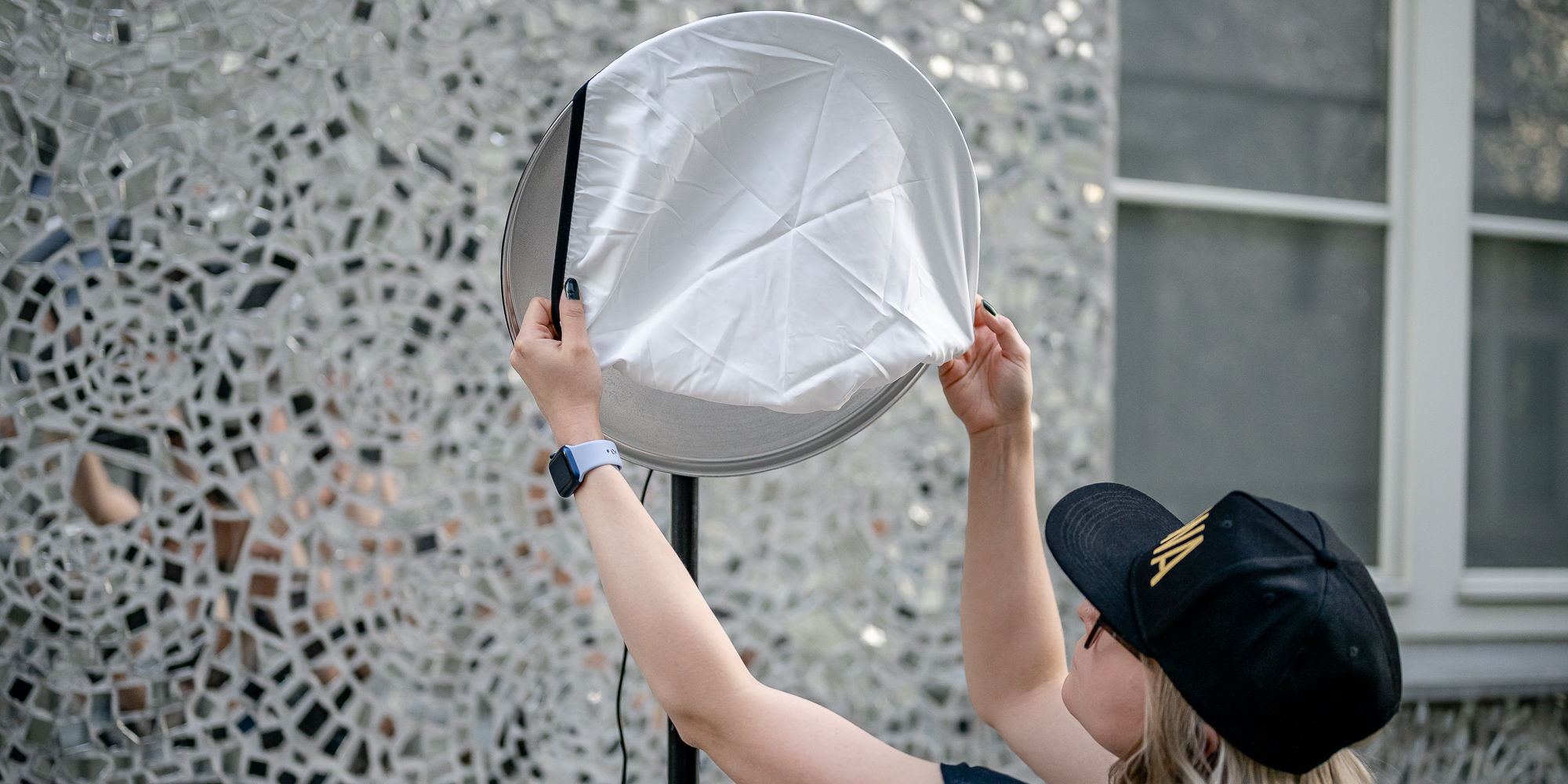 Discover the power of the Beauty Dish modifier
The Newell RF-405 Beauty Dish allows you to achieve effects that no other modifier can give you! The canopy provides a distinctive contrasting light that is great for fashion, glamour, beauty and portrait shoots. The silver interior of the Beauty Dish increases the range of light cast, which gains more focus. Stronger shadows and natural-looking reflections in your subjects' eyes will make your photos stand out from the crowd!
Newell RF-405 BLACK/SILVER BEAUTY DISH MODIFIER IS NOT PART OF THE KIT AND MUST BE PURCHASED PERSONALLY.
40 month warranty
Bet on quality and experience. Newell is a brand that has been in business since 2009, specialising in the manufacture of equipment and accessories used in the film and photography industry. Each product comes with a 40-month warranty. By choosing the Newell DF-405 diffuser for the Beauty Dish RF-405, you are assured of proper support in case of any doubts related to the modifier's operation!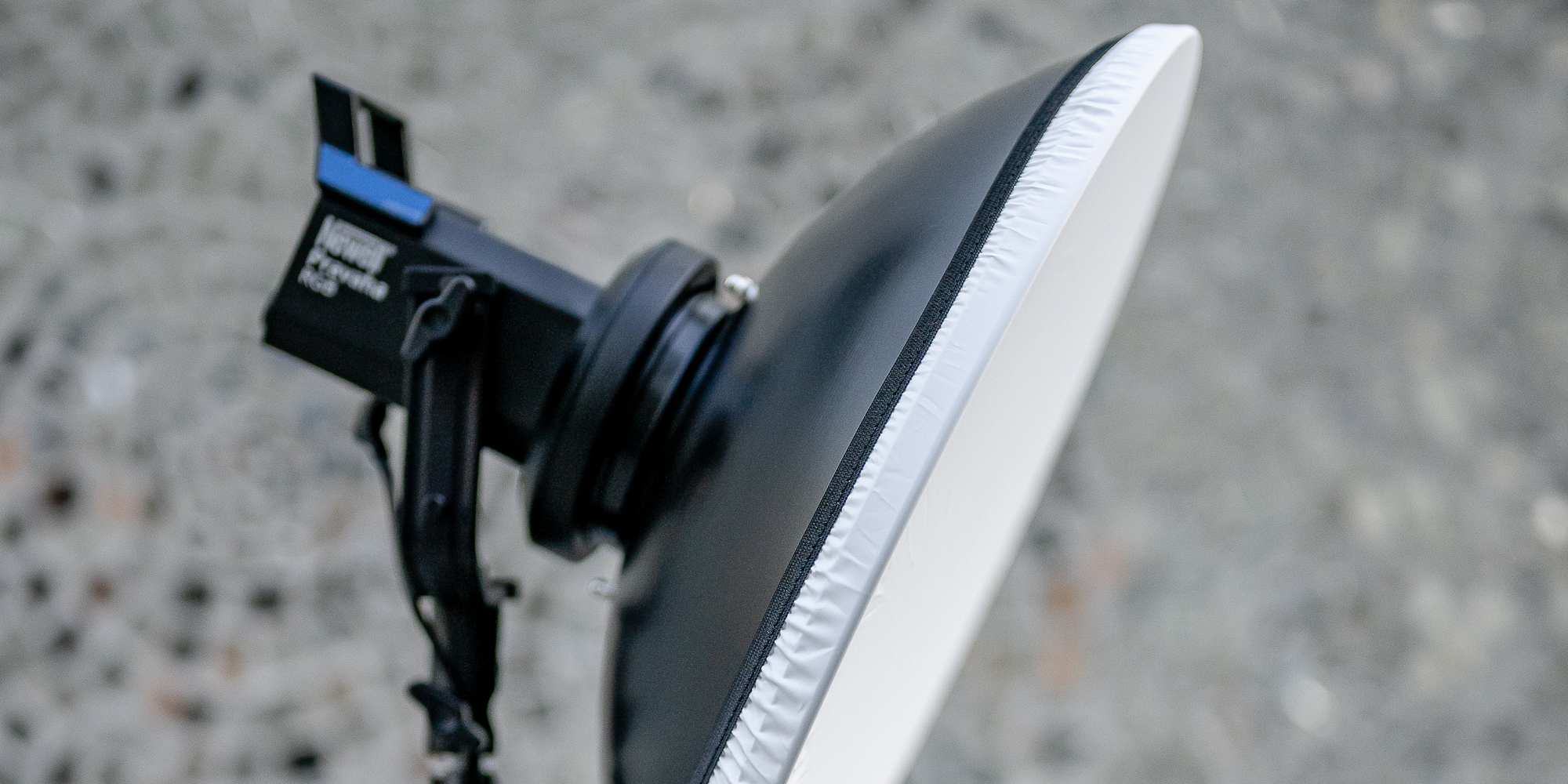 Specification
model: Newell DF-405 for Beauty Dish RF-405
compatibility: Beauty Dish Newell RF-405 and other Ø40.5 cm diameter canopies
diameter: Ø40.5 (when stretched over Beauty Dish)
weight: 19 g
Set contents
Newell diffuser DF-405 for Beauty Dish RF-405


LAMP AND STAGE VIEWED IN THE PHOTOS ARE NOT PART OF THE SET!