Description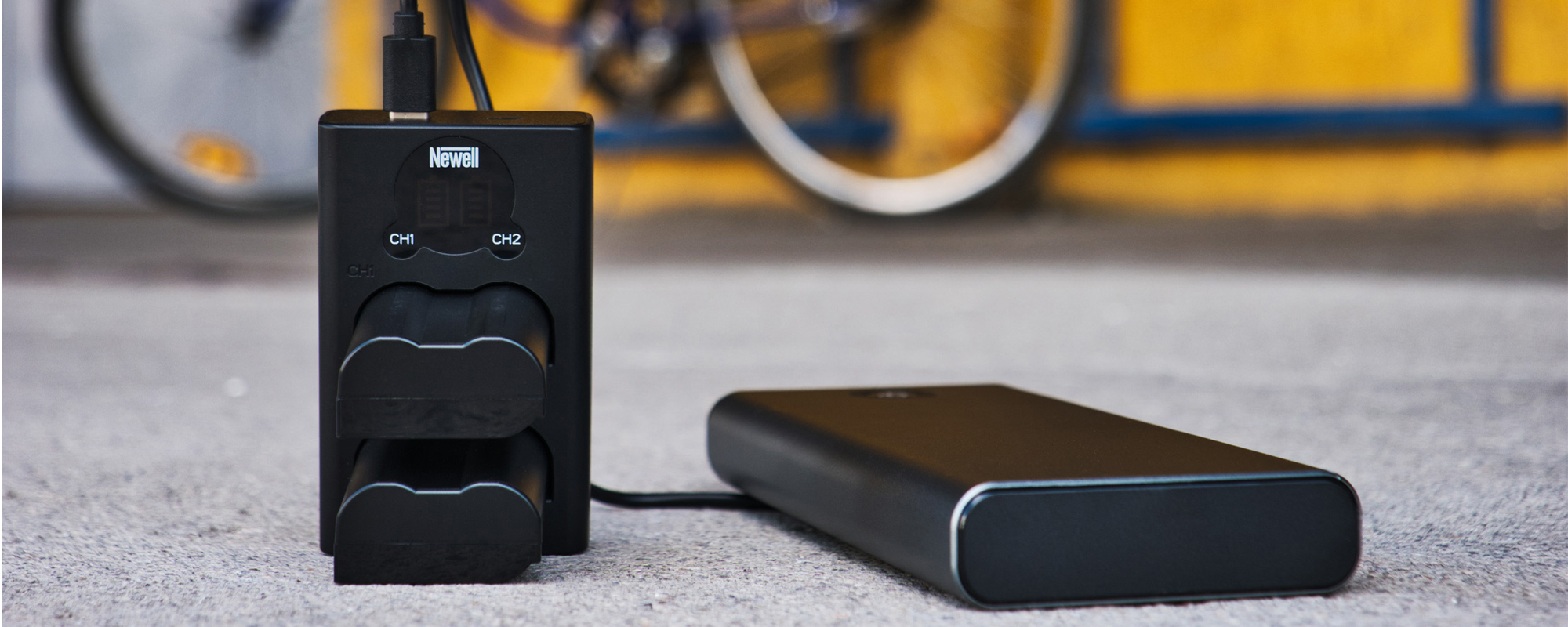 Compact dimensions
Newell DL-USB-C is the size of a credit card and is only 2cm thick. Its compact size at 45 grams makes it easy to pack it with the rest of your equipment and become a travel companion.
Multiple power options
Thanks to the possibility of power supply from any USB port, you can use the device with your laptop, powerbank, smartphone charger or while driving.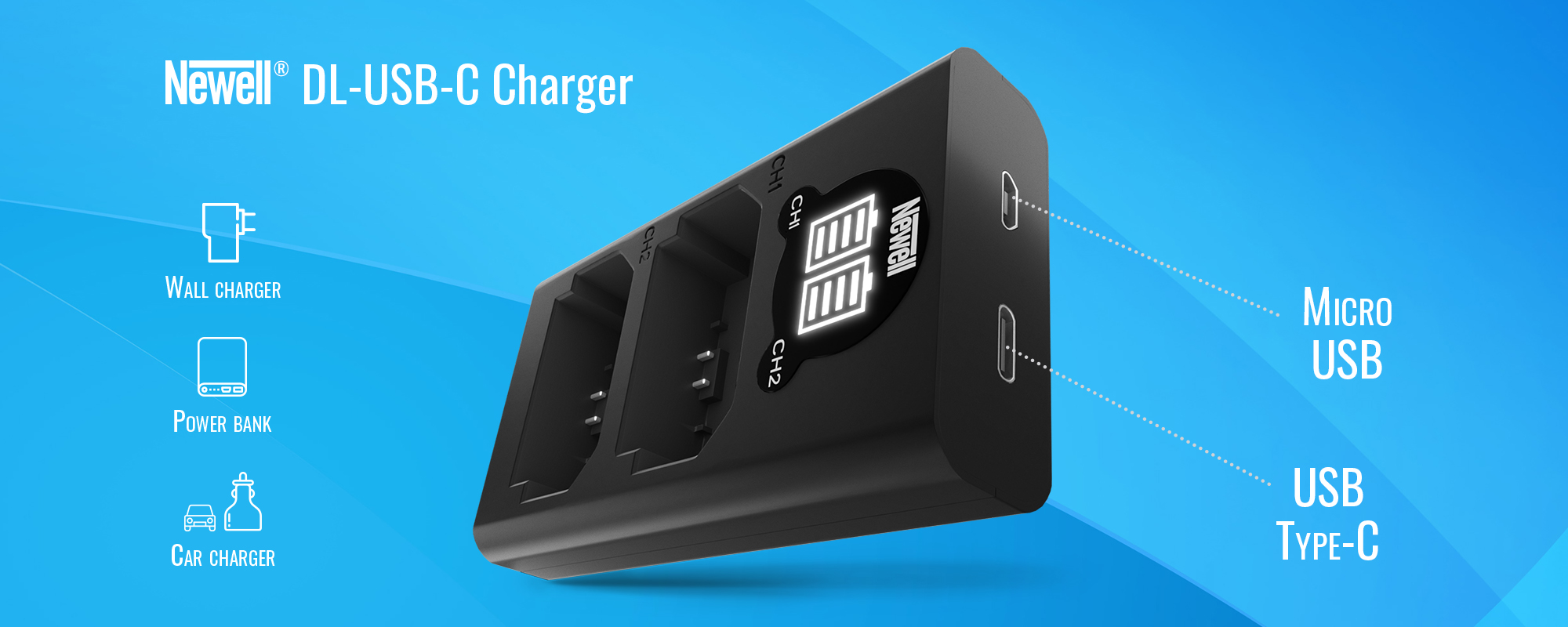 Two charging channels and safety
The Newell charger has two independent charging channels so you can charge your batteries faster. Advanced controllers regulate the parameters of the charging process, protecting against overheating and overcharging, and ensuring maximum battery life.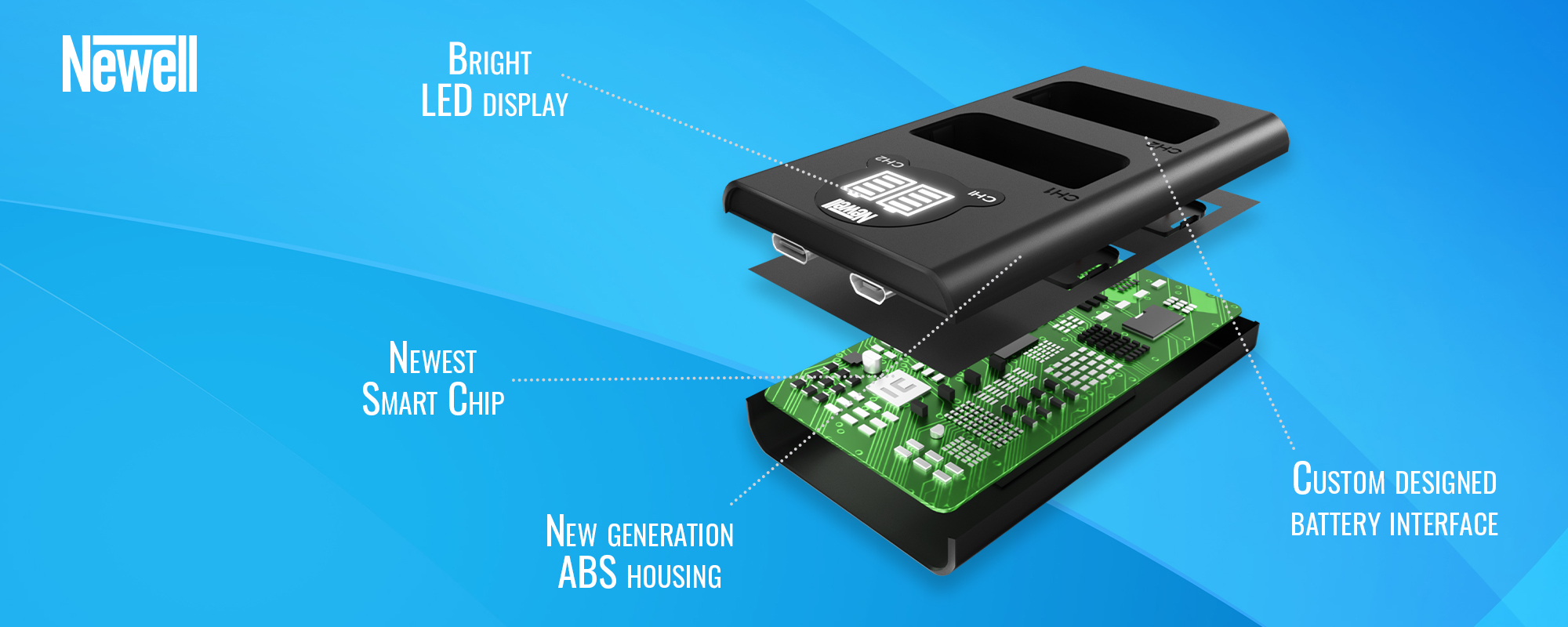 Information on the charging status
Thanks to the built-in display, it is easy to see at any time what the state of charge of the individual batteries is.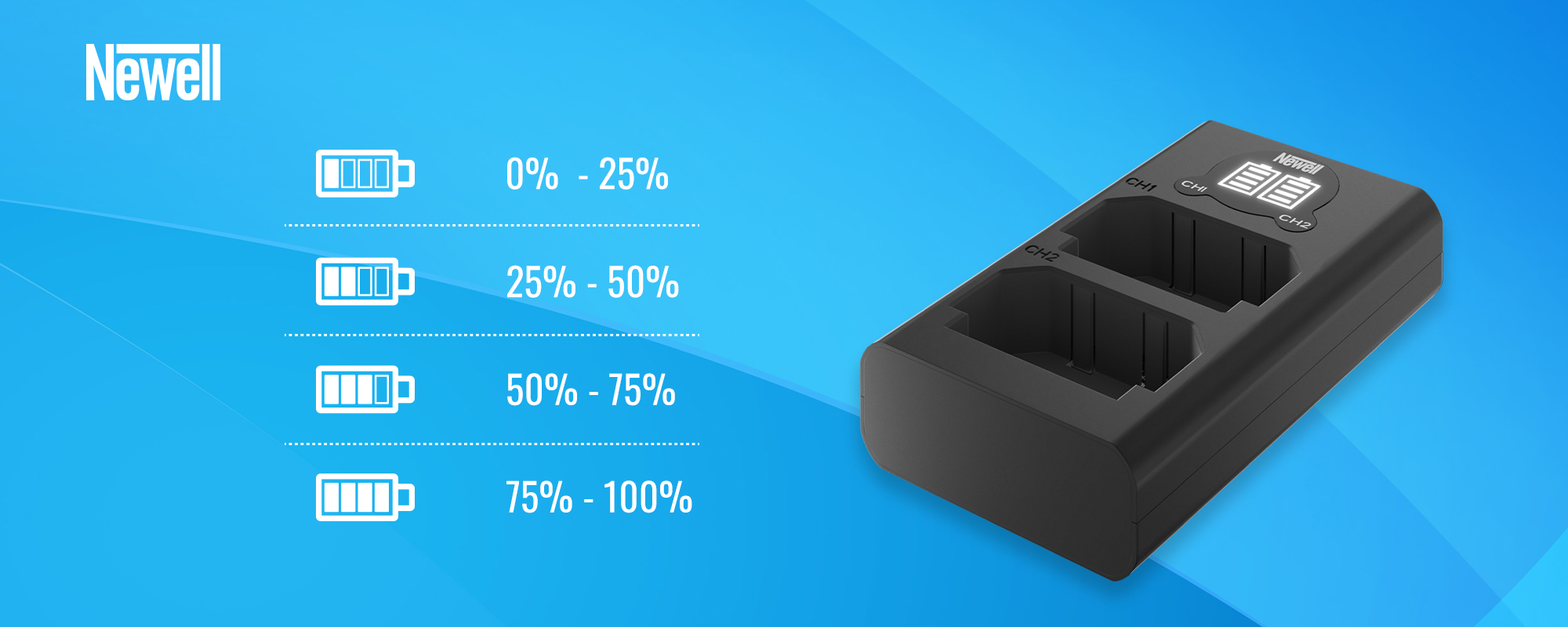 The charger is compatible with Fuji system batteries, Newell batteries and other replacements.
Specification
– power supply: micro USB/USB-C 5 V; 2.1 A
– charging current: 8.4 V; 1 x 700 mA / 2 x 500 mA
– charger dimensions: 9 x 5.5 x 2.2 cm
– weight: 45 g (without cable)
Compatibility
– battery: NP-W235
Set contents
– Charger
– USB power cable – micro USB (no power supply included)