Description
Newell GaN Tech Quick 2x USB-C + USB 65W Mains Charger
The Newell GaN Tech Quick 2x USB-C + USB 65W mains charger is an innovative new generation device that replaces silicon components with gallium nitride. This makes it smaller, faster and more efficient than previously known devices. The charger is equipped with 1 USB type A port and 2 USB C ports. This allows you to charge up to 3 different devices at the same time! Thanks to the high power, you can charge not only your smartphone or tablet, but also your laptop. Fast charging times and maximum security are guaranteed by the PD and QC 3.0 technologies. Choose the future of "GaN" and enjoy even more convenient charging for all your devices that accompany you every day!
Main features of the product
A compact wall charger with 1 USB-A port and 2 USB-C ports
Uses innovative GaN fast charging technology (use of gallium nitride)
Compatible with thousands of smartphone and tablet models and other devices equipped with USB and USB-C ports
Supported by QC 3.0 and PD technologies for safe and fast charging
Equipped with a range of protections against overheating, overloading and overcharging
High output power for convenient laptop charging
Faster and more efficient than conventional silicon chargers
Can be used worldwide (100 – 240 V / 50-60 Hz)
LED to indicate readiness for operation
50% smaller than a standard MacBook charger

Revolution in the world of chargers
GaN chargers are a revolution in the world of chargers for smartphones, tablets, wireless headphones, LED lights, laptops and hundreds of other devices with USB-A or USB-C ports. By using gallium nitride instead of silicon components, it has been possible to reduce the space required for the components and fit them into a more compact housing. Thanks to the innovations introduced, the device is also much faster and more efficient. The GaN Tech Quick 2x USB-C + USB 65W model can also offer significantly more power than traditional chargers, which will certainly be appreciated by those looking for a way to charge their laptops.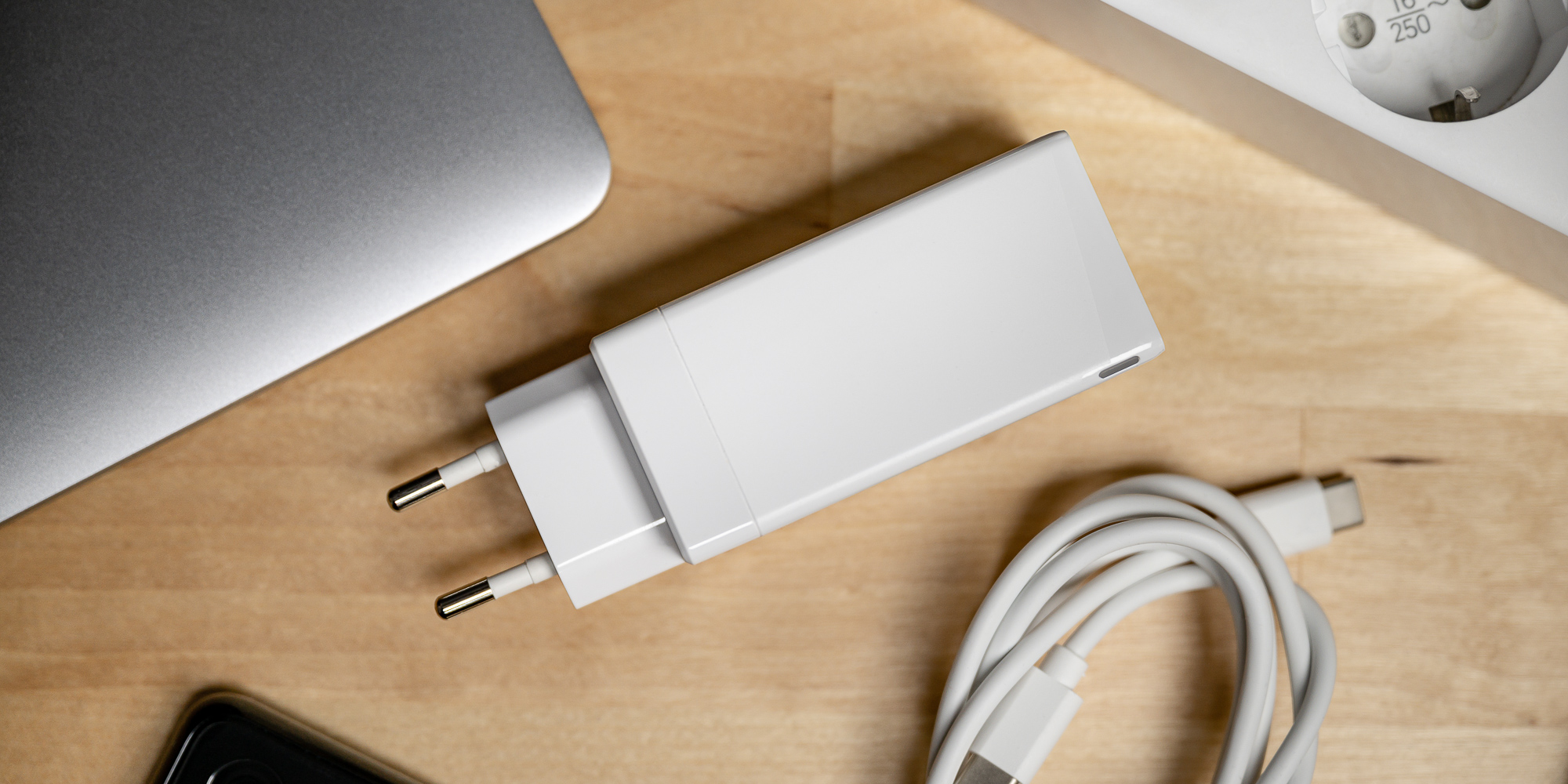 Convenient laptop charging
Laptop charging chargers take up a lot of space, often making it difficult to pack efficiently before a trip. The Newell GaN Tech Quick 2x USB-C + USB 65W charger saves space in your suitcase, backpack or bag. With a maximum output power of 65W, you can successfully charge your computer without a traditional charger and thick tangled cables!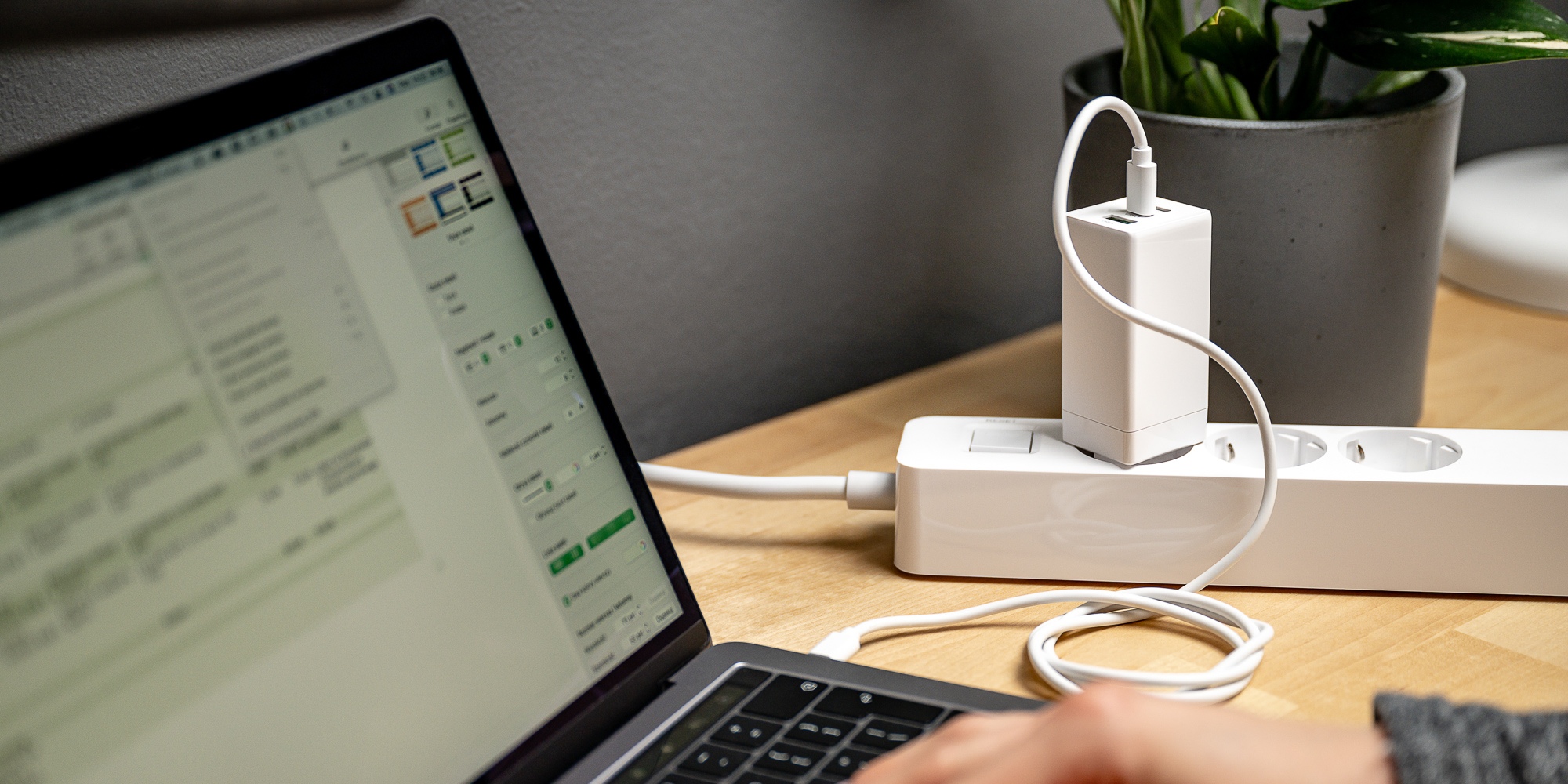 The only charger you need
This compact device will become a faithful companion on your travels, allowing you to minimise the number of chargers you need in your backpack. One USB port and 2 USB-C ports allow you to charge 3 different electronic devices simultaneously. The wide range of supported socket voltages (100V – 240V) also allows you to use the Newell GaN Tech Quick anywhere in the world. Please note, however, that in some countries you will need a suitable plug adapter, which must be purchased separately!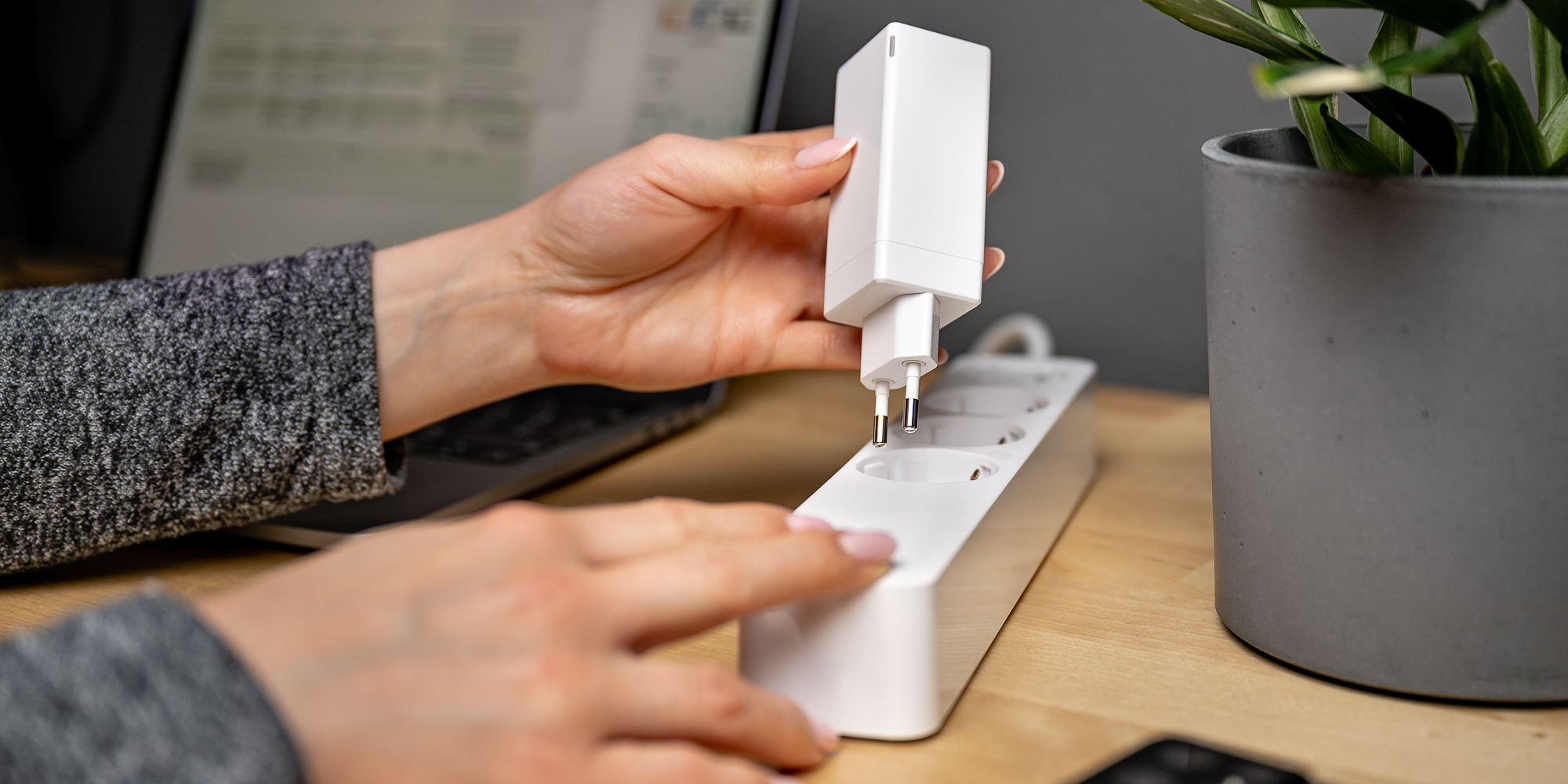 Effective protection for your devices
In the interest of providing the highest level of user comfort, Newell has also paid attention to advanced security features. A range of innovative and proven technologies have been incorporated into the charger to protect it from short circuits, overheating, overloading and overcharging. There are also a number of well-known standards from the world of consumer electronics. Safe and fast charging is supported by standards such as QC 3.0 and PD.
Equipment for years
The manufacturer has paid attention to the highest quality of workmanship, which translates into reliability and durability of the charger. The unit uses advanced chips and circuitry housed in a solid white case made of sturdy plastic. Each port has been properly signed to make it easy to manage the different devices you want to charge. There is also an LED indicator to let you know when the unit is ready to use once plugged in.
Specification
Model: Newell GaN Tech Quick 2x USB-C + USB 65W
Colour: white
Number of available ports: 3 (1 x USB-A, 2 x USB-C)
Input current: 100 – 240 V / 50-60 Hz / 1.5 A (max.)
Max. Output power:

USB-A (QC 3.0): 60 W
USB-C 1 / C 2 (PD 3.0) : 65 W

Power depends on the connections used:

USB-C 1 + USB-C 2: 45 W + 18 W
USB-C 1 + USB-C 2: 45 watts
USB-C 1 + USB-C 2: 18 watts
USB-C 1 + USB-A: 54 W + 18 W
USB-C 2 + USB-A: 12 W + 12 W
USB-C 1 + USB-C 2 + USB-A: 45 W + 7.5 W + 7.5 W

Output voltage/current:

65 W: 5 V – 3 A (15 W), 9 V – 3 A, 12 V – 3 A, 15 V – 3 A, 20 V – 3.25 A (65 W)
60 W: 5 V – 3 A (15 W), 9 V – 3 A, 12 V – 3 A, 20 V – 3 A (60 W)
45 W: 5 V – 3 A (15 W), 9 V – 3 A, 12 V – 3 A, 15 V – 3 A, 20 V – 2.25 A (45 W)
18 W: 5 V – 3 A (15 W), 9 V – 2 A, 12 V – 1.5 A (18 W)
12 W: 5 V – 2.4 A (12 W)
7.5 W: 5 V – 1.5 A (7.5 W)

Dimensions: 95 x 33 x 37 mm
Weight: 135 g
Kit contents
Newell GaN Tech Quick 2x USB-C + USB 65W Charger
USB-C / USB-C cable
USB-C cable