Description
The Newell BD-200 gateway is a universal light modifier compatible with 18cm diameter canopies, which are widely used in the world of video production and photography. The ergonomic mounting system ensures a fast and convenient installation. The high quality black finish helps to eliminate unwanted glare and the high quality hinges will allow the precise positioning of the wings to suit your framing needs. The gate comes with a circular honeycomb (grid) that you will place in a compatible socket. With its help you will increase the contrast and direct the light precisely. Also included are 4 circular filters – yellow, green, blue and red. Thanks to a combination of hooks and magnets, you will install the effect film frame of your choice on the gate housing in seconds.
Main product features
gates compatible with 18 cm diameter canopies
Allows the light beam to be limited and directed
convenient mounting system with a simple locking mechanism
4-wing design for precise control of the shape and size of the light beam
strong hinges for optimum control of the gate wings
black finish to prevent unwanted glare
compatible honeycomb fitted in a circular socket included
Honeycomb helps to better focus and direct light rays
4 frames with integrated effect foils, in yellow, green, blue and red
convenient mounting system for the filter frames, based on magnets and hooks
Refined design
The Newell BD-200 gates offer additional options for working with light, providing greater control over the beam. The 4-wing design will allow you to forget once and for all about pieces of cardboard hastily connected to your lights with 'silver tape'. The black finish will protect your frames from unwanted glare, and the strong hinges will allow you to precisely direct the light beam.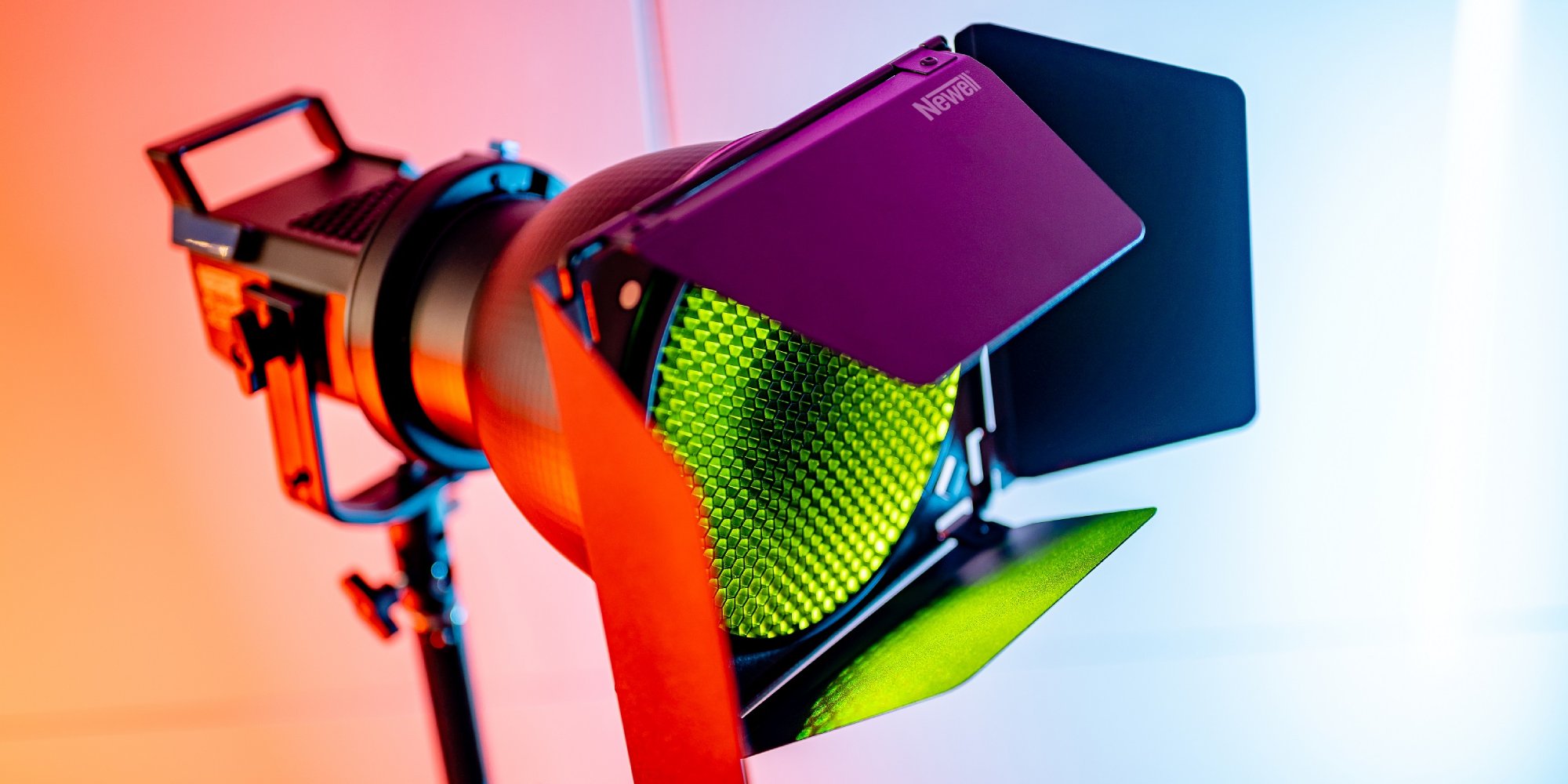 Wide compatibility
The Newell BD-200 Gateway provides a perfect fit for popular 18cm diameter canopies. The simple mounting system will have your modifier in place in seconds. Simply place the diffuser on the hooks and then lock in place with a small lever. With the Newell BD-200 gate, your photos and videos will gain a powerful ally!
Honeycomb
In the central part of the Newell BD-200 gate there is a slot for a removable grid, often referred to as a honeycomb, due to the characteristic grid structure. This modifier will allow you to further reduce the angle of the emitted light and better direct it. You can use it successfully in the studio and outdoors. With the honeycomb you can, for example, better illuminate the centre of the frame, while darkening its edges.
Colour filters
The Newell BD-200 Gateway is not only about precise control of the shape and size of the light beam. Included with the modifier you will find 4 frames with built-in effect films – yellow, green, blue and red. Thanks to a combination of magnets and hooks, you will quickly install your chosen filter in the front of the gate. The foils will allow you to create unusual backgrounds, add variety to portraits or emphasise certain emotions. Experimenting with coloured light will allow you to create even more interesting films and photos, as well as to develop your workshop and learn new skills!
FILTERS SHOULD NOT BE USED WITH HIGH TEMPERATURE LAMPS OR WITH LONG TIME USE OF PILOT LIGHT – THEY CAN STOP.
40 month warranty
If you're looking for equipment that will last you for years to come, bet on quality and experience. Newell is a brand that has been in business since 2009, specialising in the manufacture of equipment and accessories used in the film and photography industry. Each product comes with a 40-month warranty. By choosing the Newell BD-200 gates you are assured of proper support in case of any problems related to its operation!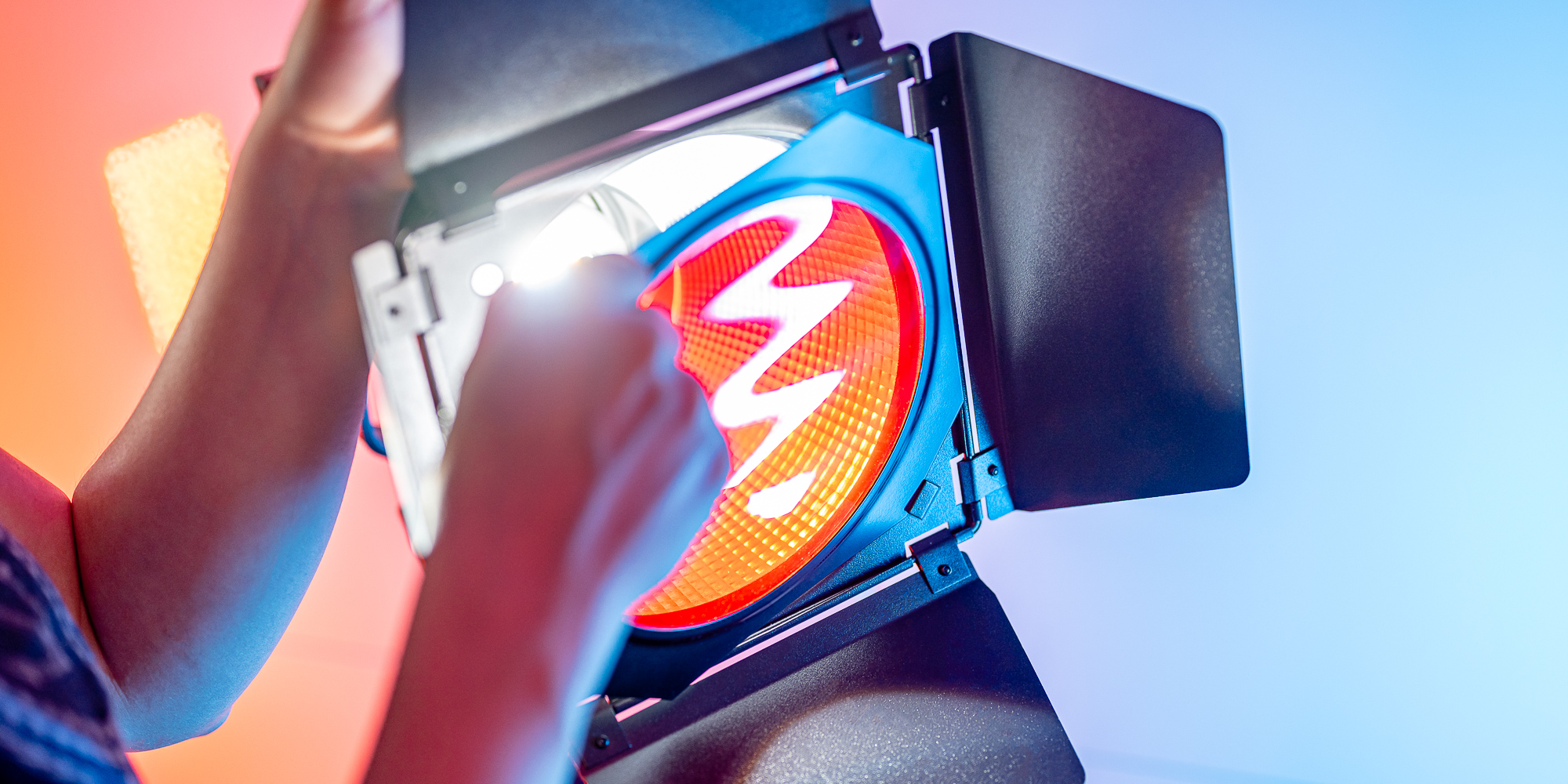 Specification
model: Newell BD-200
colour: black
dimensions (folded): 19 x 19 cm
dimensions (unfolded): 40 x 40 cm
filter dimensions: 18 x 18 cm
attachment diameter: 18 cm
weight (without honeycomb): 507 g
Set contents
Newell BD-200 roller shutter
grid
4 x effect filters (yellow, green, blue, red)
The flash and tripod shown in the photos are NOT PART OF THE SET!