Description
Kathi Nano Pro is an improved version of the smallest representative of elongated LED panels from Newell. The slightly slimmer casing this time is made of metal. Also new is a bright and easy-to-read OLED screen. The Kathi Nano Pro offers adjustable power and color temperature (2500 K – 9900 K) and access to 360 different light colors. There are also 21 predefined special effects, divided into 7 thematic groups. 2 1/4″ threads and strong magnets will ensure convenient mounting. You will charge the lamp using the popular USB-C port, using a power bank or smartphone charger. USB-C cable and cold shoe adapter included. The Kathi Nano Pro is an ideal choice for those involved in product and portrait photography, as well as creating vlogs or music videos.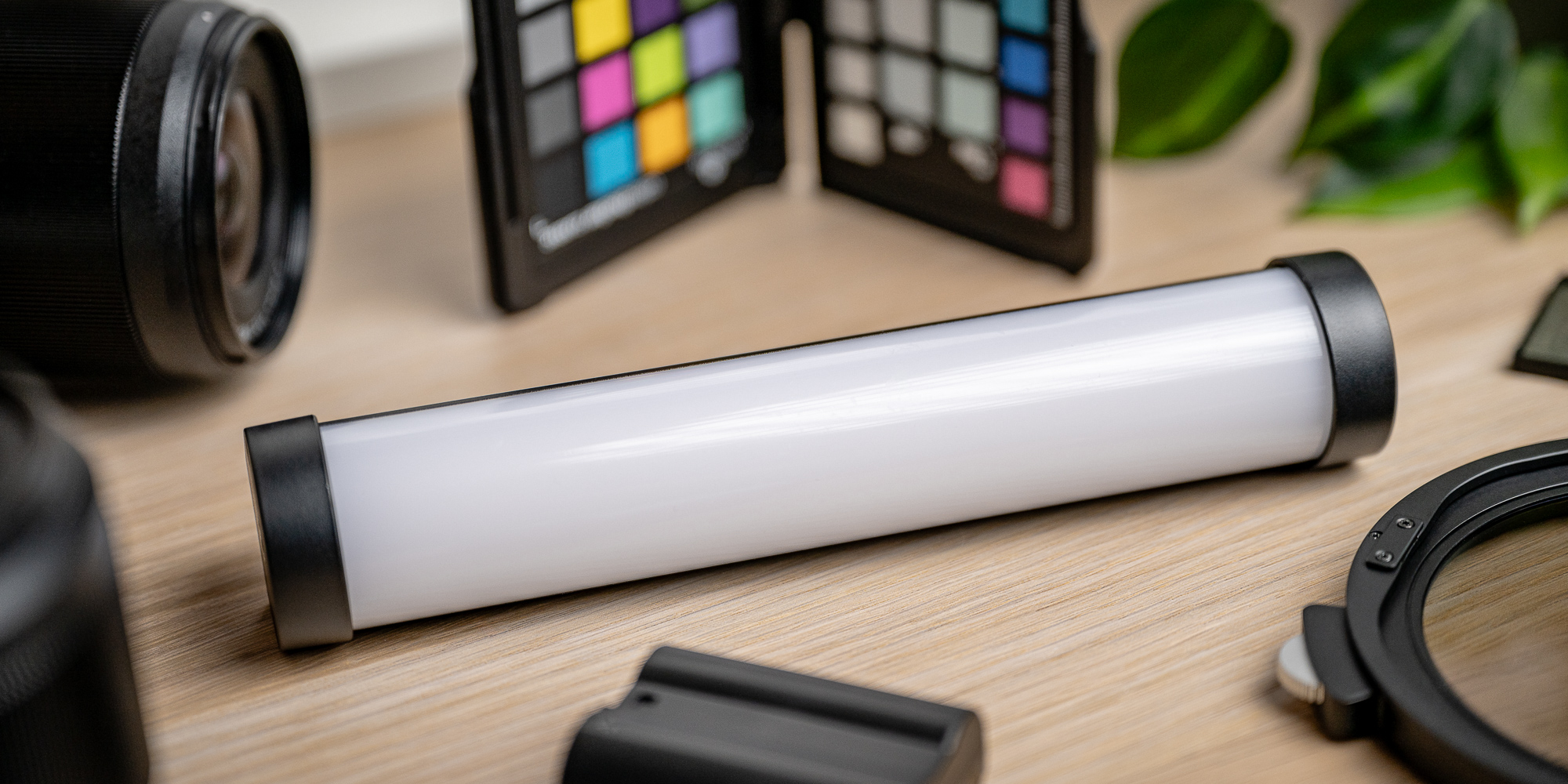 Main Product Features
Long LED lamp with a length of 19.4 cm
casing made of durable aluminum
bright OLED screen for easy management of settings
slim design – the cross section of the tube is 3.8 cm
high CRI (96+) and TCLI (98+)
360 different colors of light (HSI color palette)
adjustable light color temperature from 2500 K to 9900 K
21 preset special effects divided into 7 groups
strong magnets for mounting on metal surfaces
operation with ergonomic buttons
2 mounting points for installation on a tripod or 1/4 "threaded mount
USB-C port for convenient charging
included cold shoe adapter that will allow you to install the flash, for example, in the camera or camcorder sled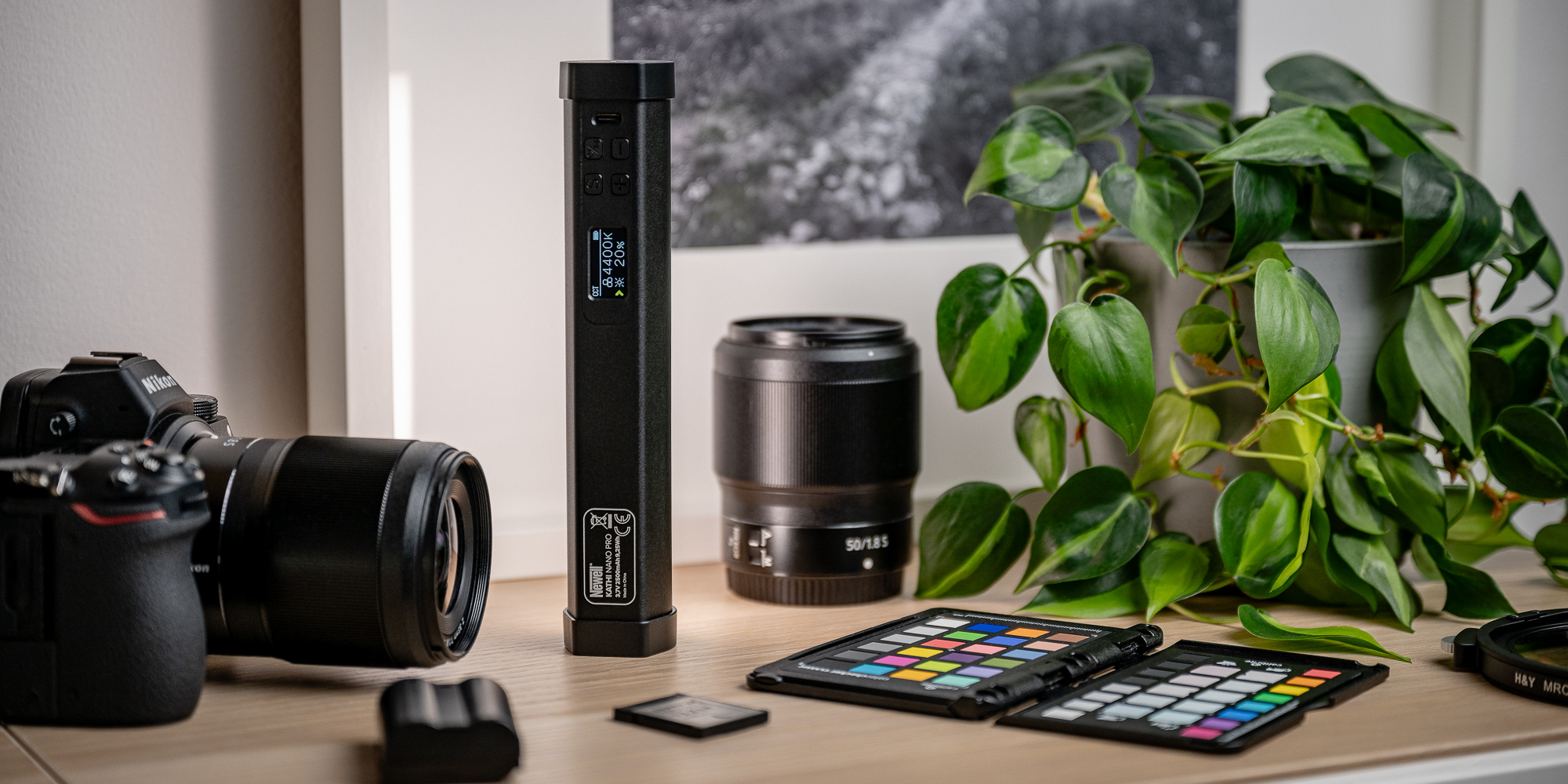 Versatile and Durable
Durable housing is the key feature that sets the Newell RGB Kathi Nano Pro LED lamp apart. It is made of durable and lightweight aluminum, which guarantees not only greater resistance to damage, but also ultralightness. It's an ideal choice for photo-video creators who are constantly on the move and want equipment that works well both in the field and at home or in the studio.
High quality light
The Newell RGB Kathi Nano Pro LED lamp provides excellent light quality, as evidenced by its high CRI (95+) and TCLI (98+) values. From a distance of 0.5 meters, for example, you can achieve very cold light (9900 K) with an intensity of 350 lux. The device is equipped with a semi-circular diffuser, giving softness and evenly dispersing the emitted beam. These features will effectively get rid of the problem of harsh shadows.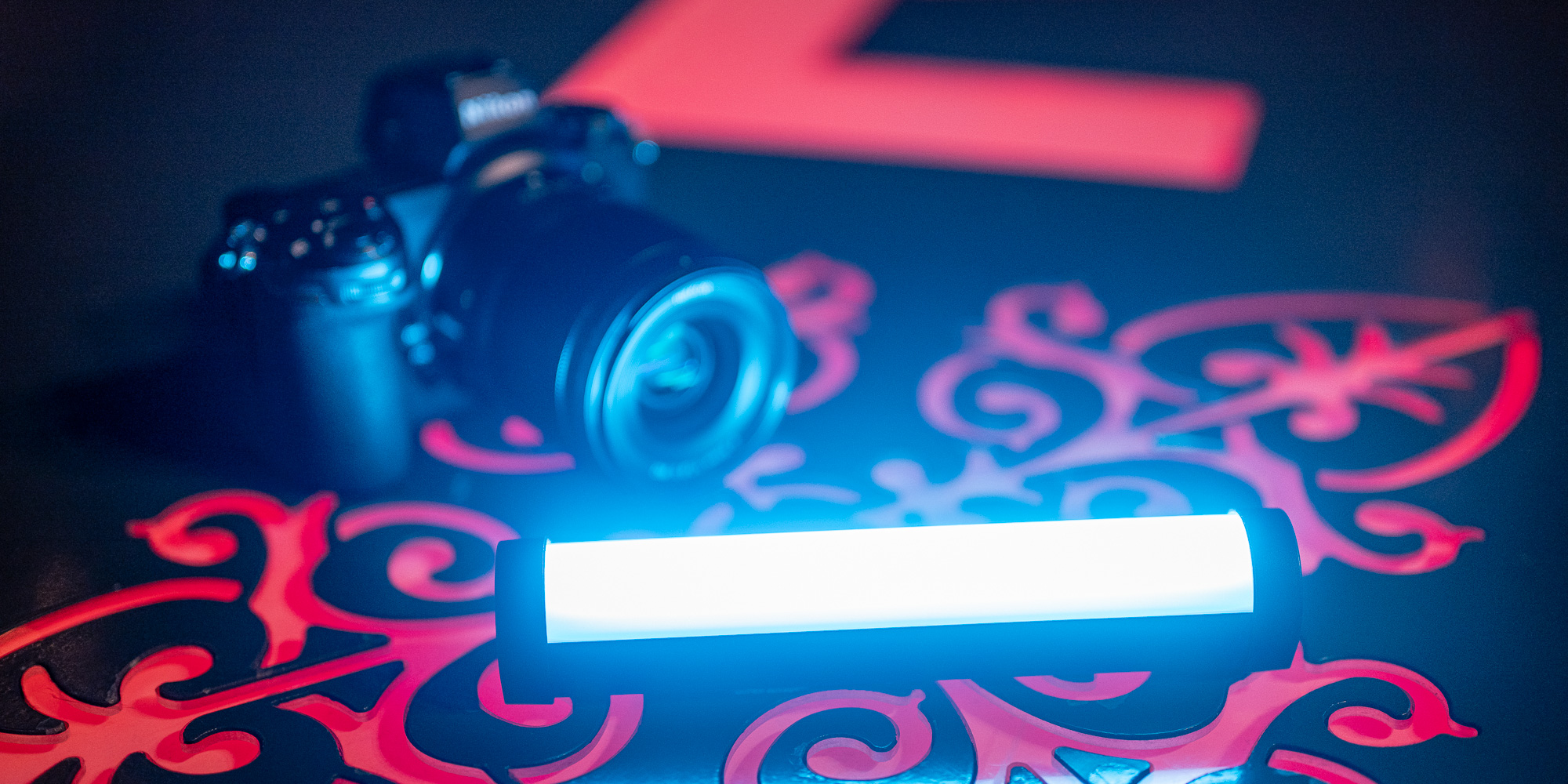 HSI color palette
This oblong LED panel offers up to 360 different colors of light. For each of them you can define the desired brightness and saturation yourself. The multitude of setting combinations is an indispensable support in transforming artistic visions into impressive photos and videos. The Newell RGB Kathi Nano Pro LED lamp allows you to create unique atmospheres and highlight emotions with unique colors, as well as create original colorful backgrounds. You can also successfully use it for "painting" with light (so-called "light painting").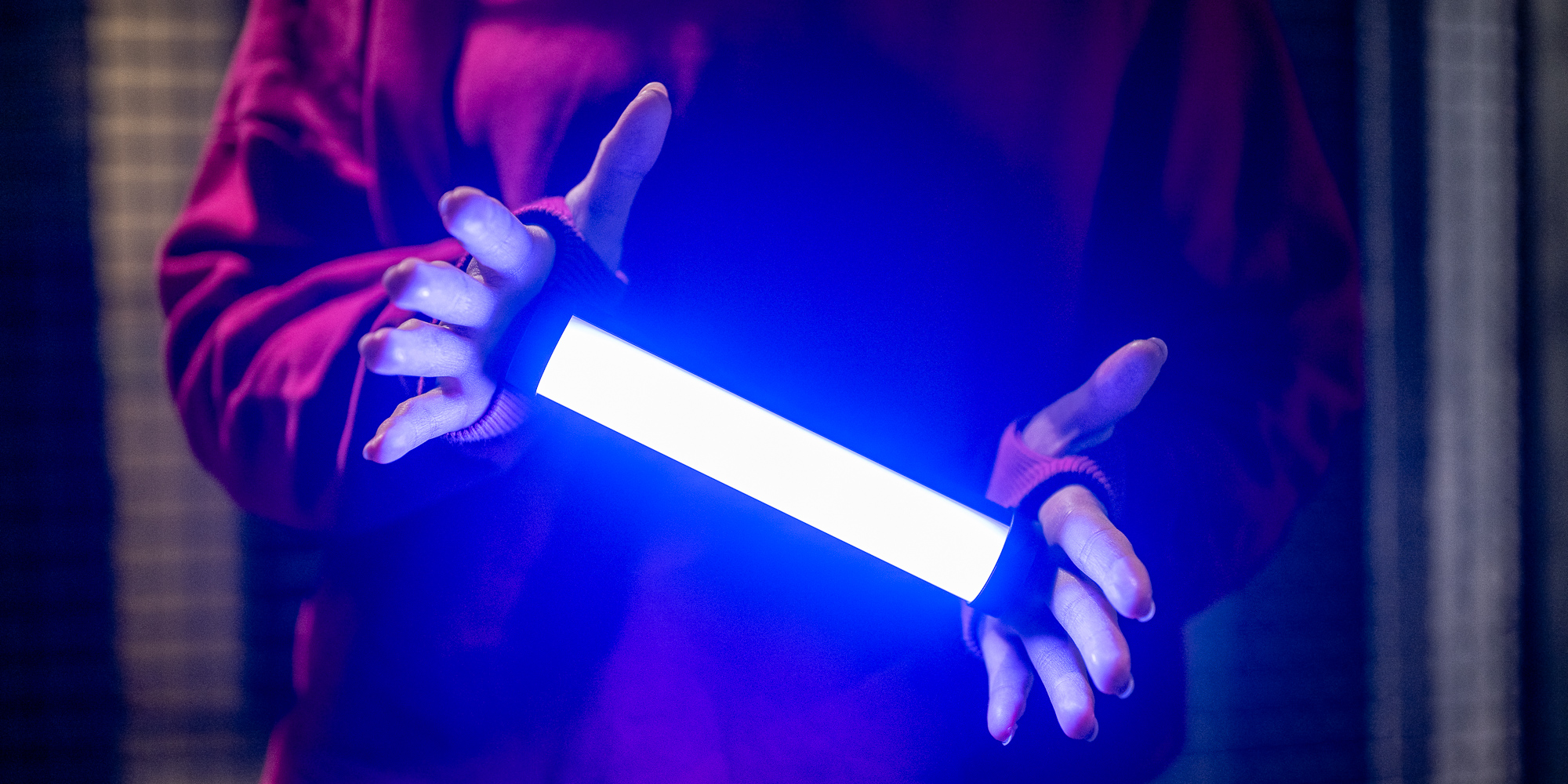 Adjustable color temperature
The Newell RGB Kathi Nano Pro LED lamp allows you to precisely adjust the color temperature value from 2500 to 9900 K. This makes it easy to adjust the light to suit different lighting conditions and the scenes you create. Whether you need warm tones, cozy ambience or arctic chill, Kathi Nano Pro will help you achieve the desired effects.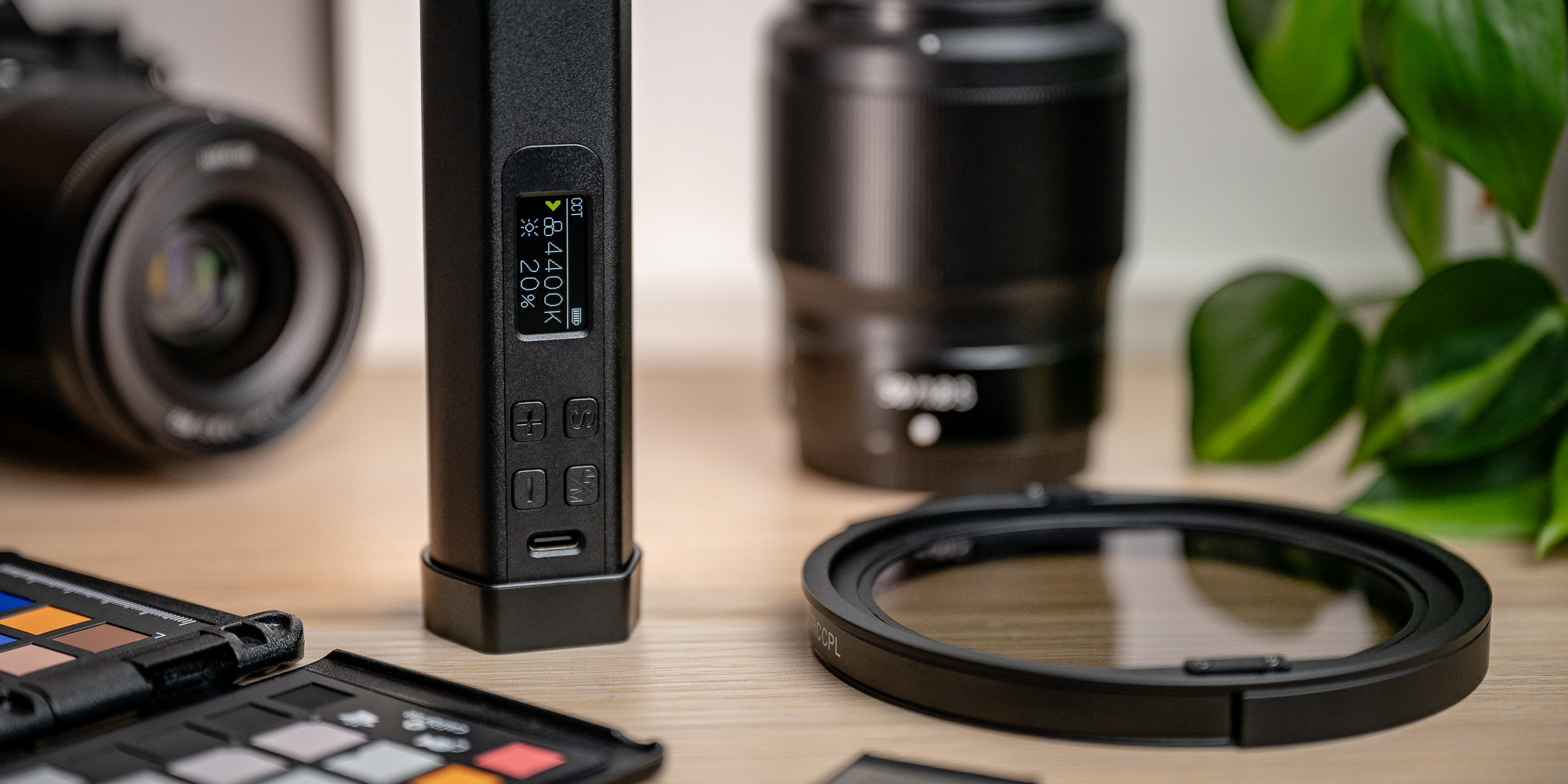 Long runtime
Hidden inside the housing of the oblong LED panel is a 2500 mAh battery. It provides up to 100 minutes of operation using maximum light brightness and the highest available color temperature. When the device runs out of power, simply connect it to a charger or power bank using the included USB-C cable.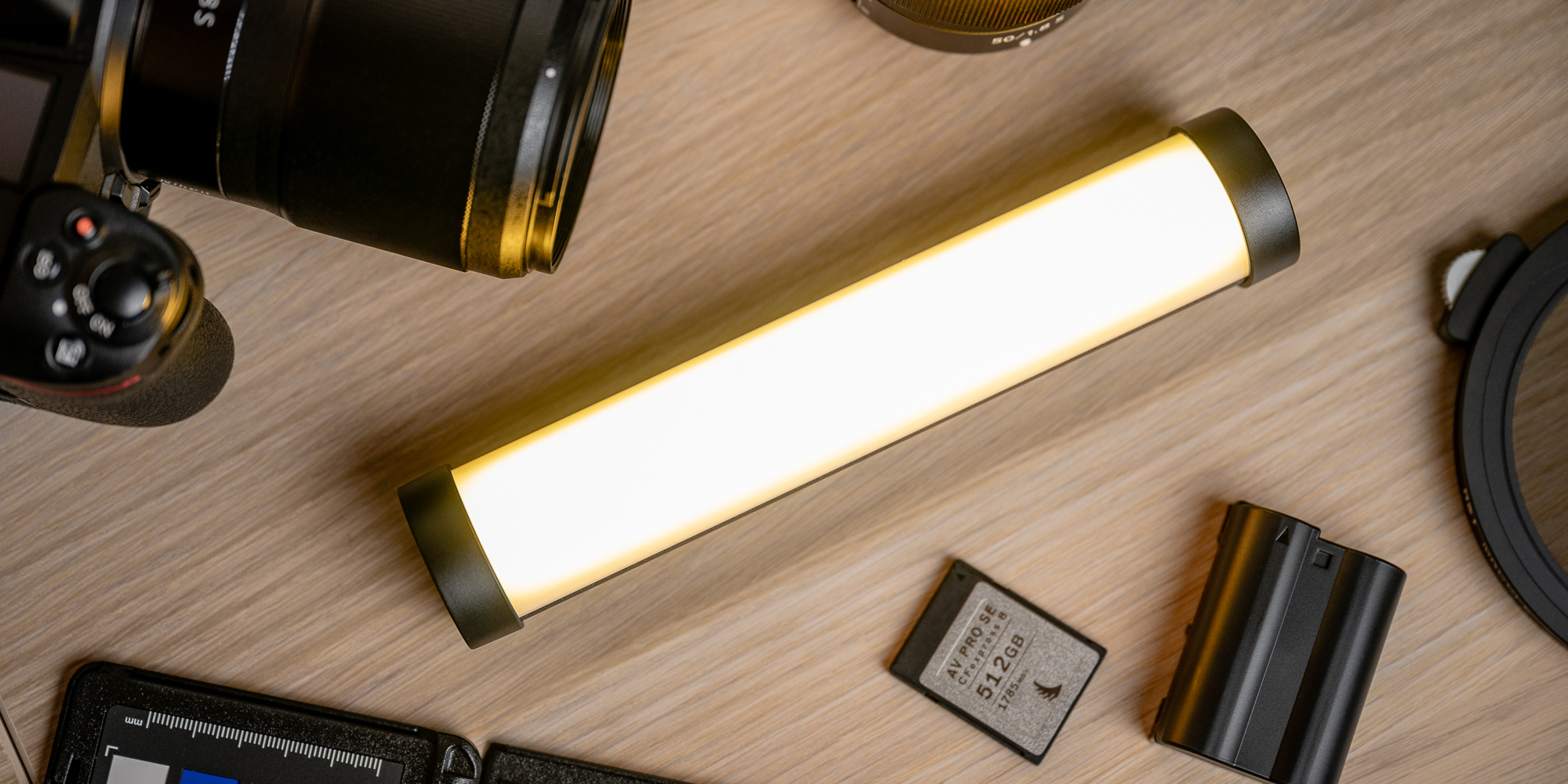 Convenience and comfort
The aluminum housing of the device not only significantly reduces weight, but also translates into unparalleled comfort and convenience when working with the light. The versatility of working with the Kathi Nano Pro light is guaranteed by 2 female 1/4″ threads, which allow seamless mounting on a tripod or compatible "magic arm" mount. Strong magnets hidden on the back will allow you to "stick" the device to metal surfaces. Included with the Newell RGB Kathi Nano Pro light, you will also receive a cold shoe adapter, which allows you to install the device on the sled of your camera or camcorder.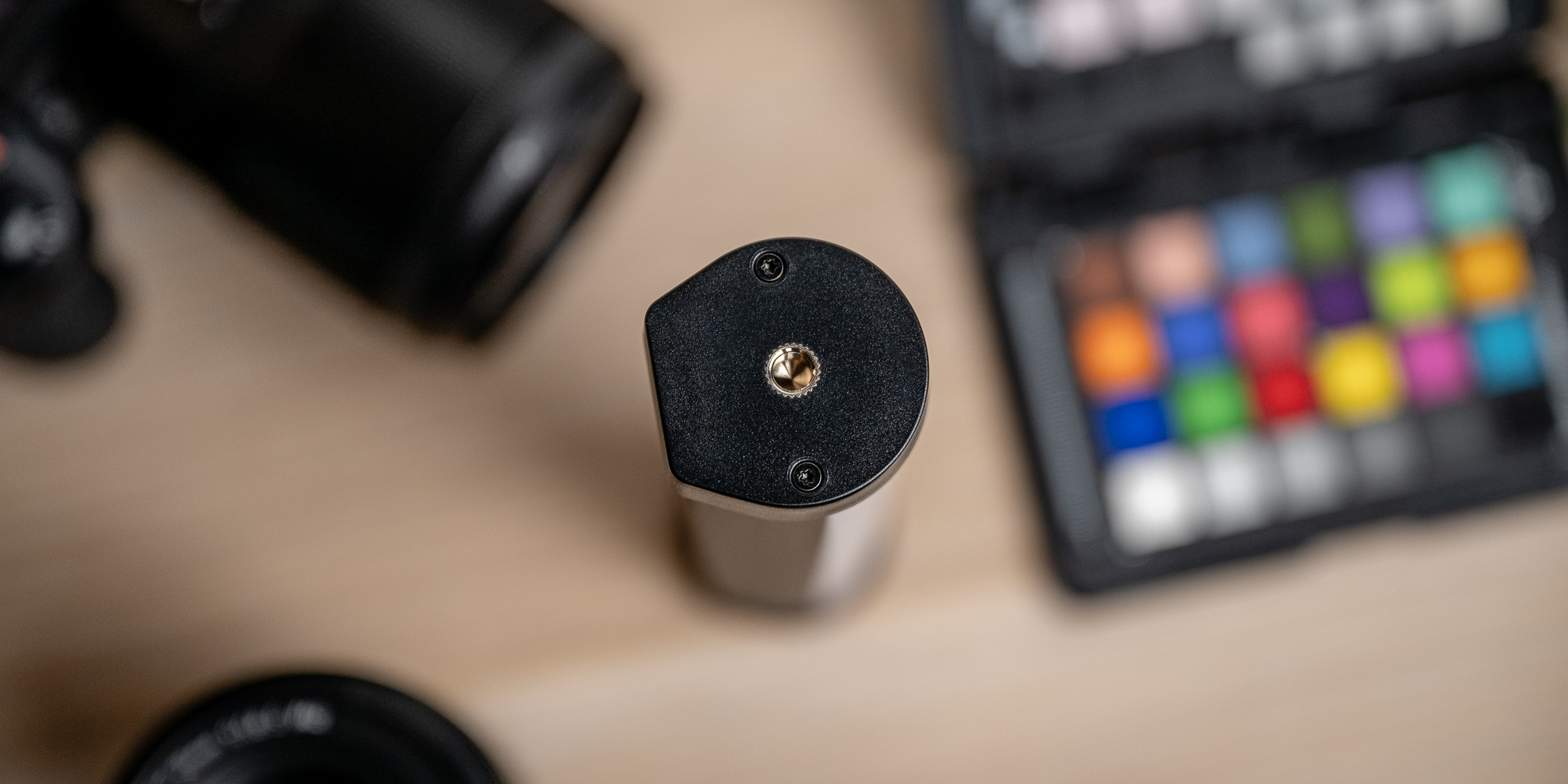 21 special effects
The Newell RGB LED lamp Kathi Nano Pro offers up to 21 preset special modes, which are divided into 7 groups for your convenience. A variety of lighting effects, such as ambulance, strobe, TV, fire, disco, radio car, or fireworks, will allow you to feel the magic of the cinema, without having to hire a pyrotechnic team and reach for additional accessories!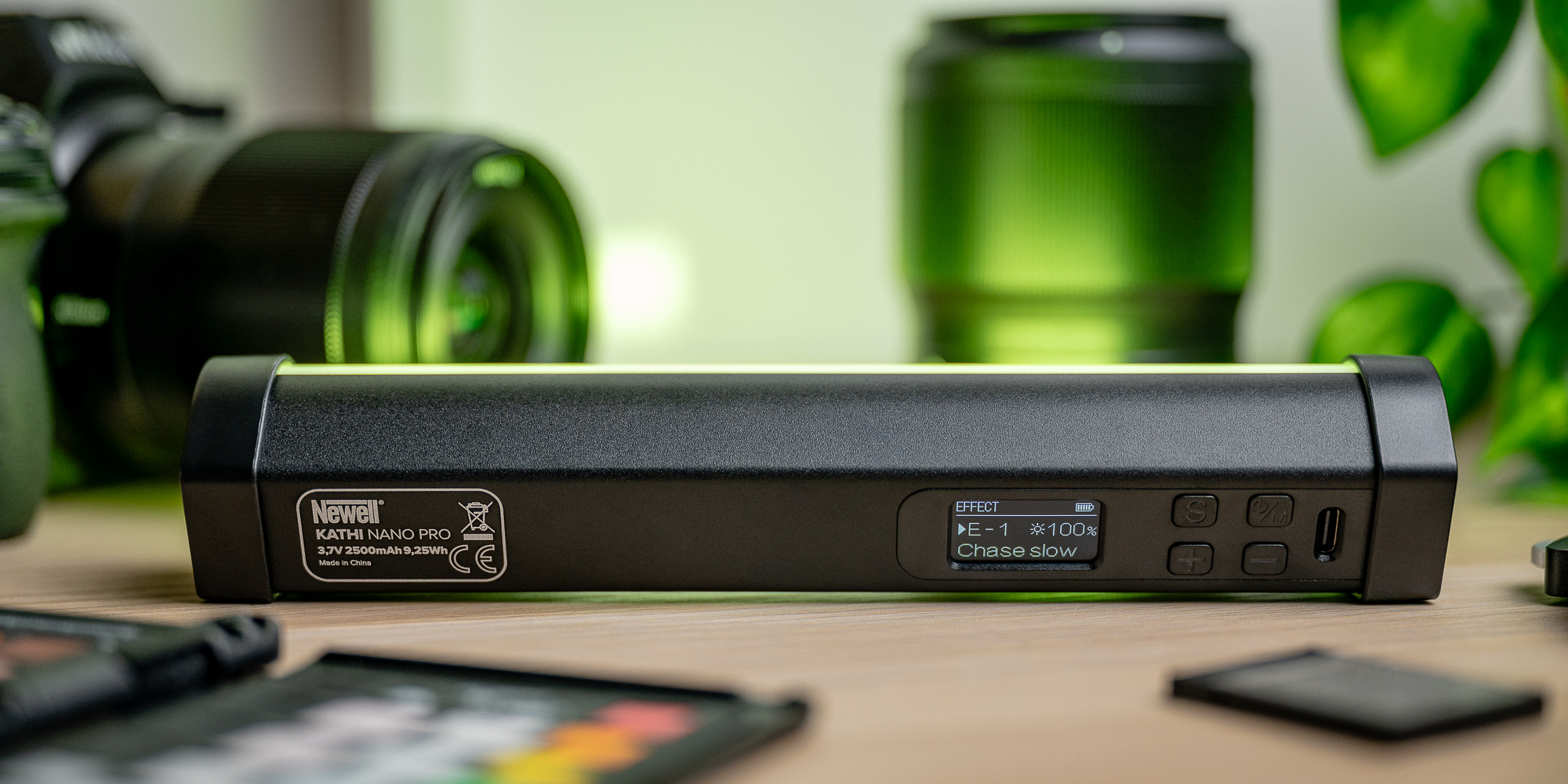 Specification
model: Newell RGB Kathi Nano Pro
color temperature range: 2500 – 9900 K
light color adjustment: 0 – 360º (HSI)
brightness adjustment range: 1 – 100%
photometry: 350 lx @ 0.5 m (9900 K)
max power: 6 W
CRI: 96+
TCLI: 98+
battery capacity: 2,500 mAh (3.7 V)
operating time per charge: 100 min (100% brightness / CCT: 9900 K)
USB-C charging port (5 V / 2 A)
charging time: about 3 h (5 V / 2 A)
dimensions: 194.5 x 38.4 x 38.4 mm
weight: 165 g
Kit contents
Newell RGB LED lamp Kathi Nano Pro
USB-A / USB-C cable
cold shoe adapter