Description
The Newell RGB-W Rangha Mini is a compact LED panel measuring 11 cm by 6 cm. Despite its small size, it offers high brightness that will work well in the world of film and photography. The wide range of color temperature adjustment (2500 – 9900 K) allows you to achieve both warm and cool light tones. Full control over the HSI color space gives users unlimited possibilities to express their creativity through color. There are also 21 special effects on board. Intuitive operation is provided by ergonomic dials and buttons, as well as a backlit OLED screen. You'll also find a standard 1/4″ thread on the lamp's metal housing and a USB-C port. A cold shoe adapter is included for mounting on a camera or camcorder.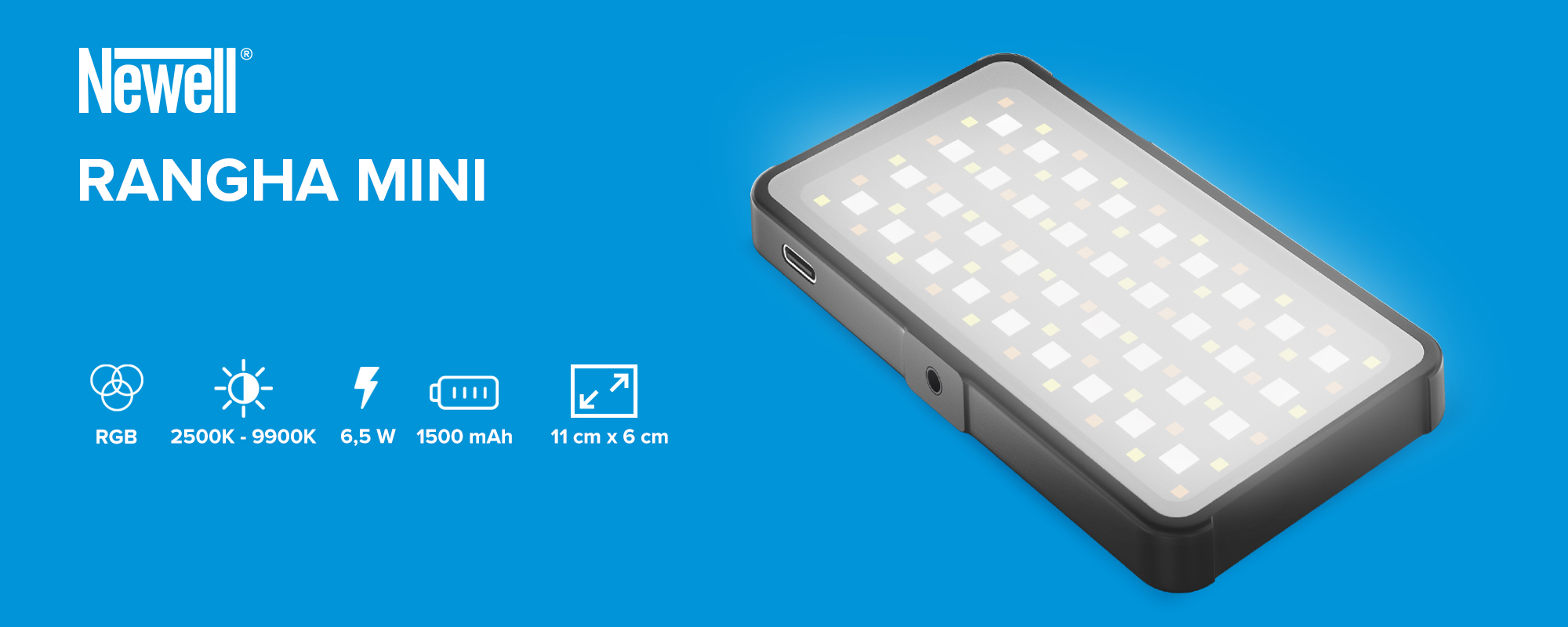 Main Product Features
the smallest LED panel in the Rangha family
casing measures 11 cm by 6 cm, made of durable aluminum
allows to achieve a light output of 600 lux (from a distance of 0.5 m)
ideal choice for photographers, video makers, travelers, vloggers
a great choice when taking portraits or product shots
adjustable color temperature from 2500 K to 9900 K
adjustable light color within the HSI color space (hue, saturation, brightness)
21 preset special effects divided into 7 groups
convenient operation with ergonomic switch and dial
included cold shoe adapter, which will allow you to install the flash, for example, in the camera or camcorder sled
a 1/4″ thread that allows you to connect the flash to a cold shoe adapter or other accessories
backlit OLED screen for convenient control of light parameters
built-in 1500 mAh battery
USB-C port for convenient and fast charging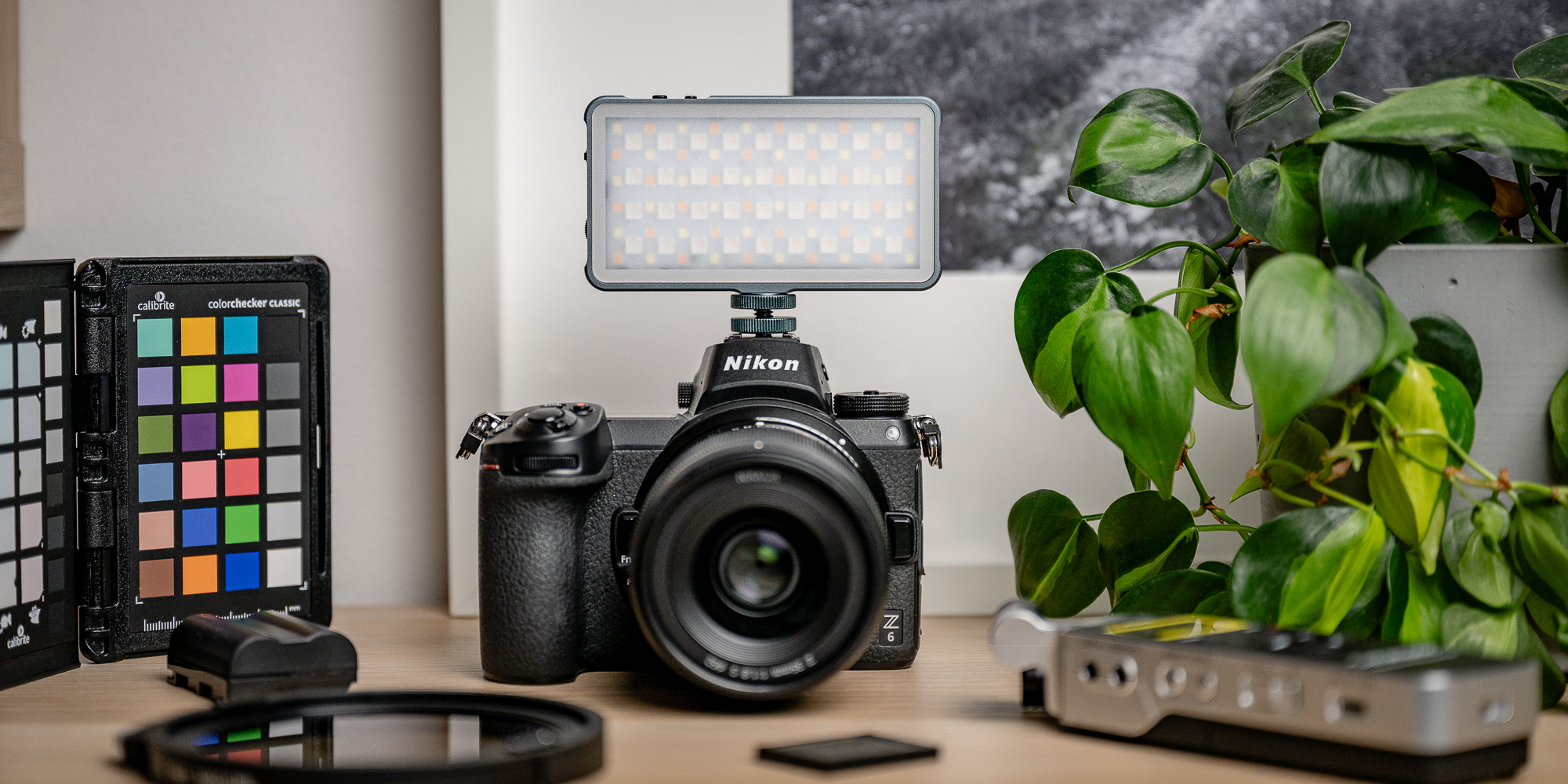 Multi-purpose LED panel in Mini variant
The Rangha Mini is the smallest representative of the appreciated by photographers and video makers family of compact LED panels from Newell. The device, measuring 11 cm by 6 cm, will allow you to achieve a light output of 600 lumens max, from a distance of 0.5 and at a color temperature of 5600 K. Its light weight and easy mounting make the lamp perfect for studio, home, outdoor and trip shooting. This powerful and compact LED panel is a "must have" for any photographer, vlogger or influencer posting videos on YouTube or TikTok.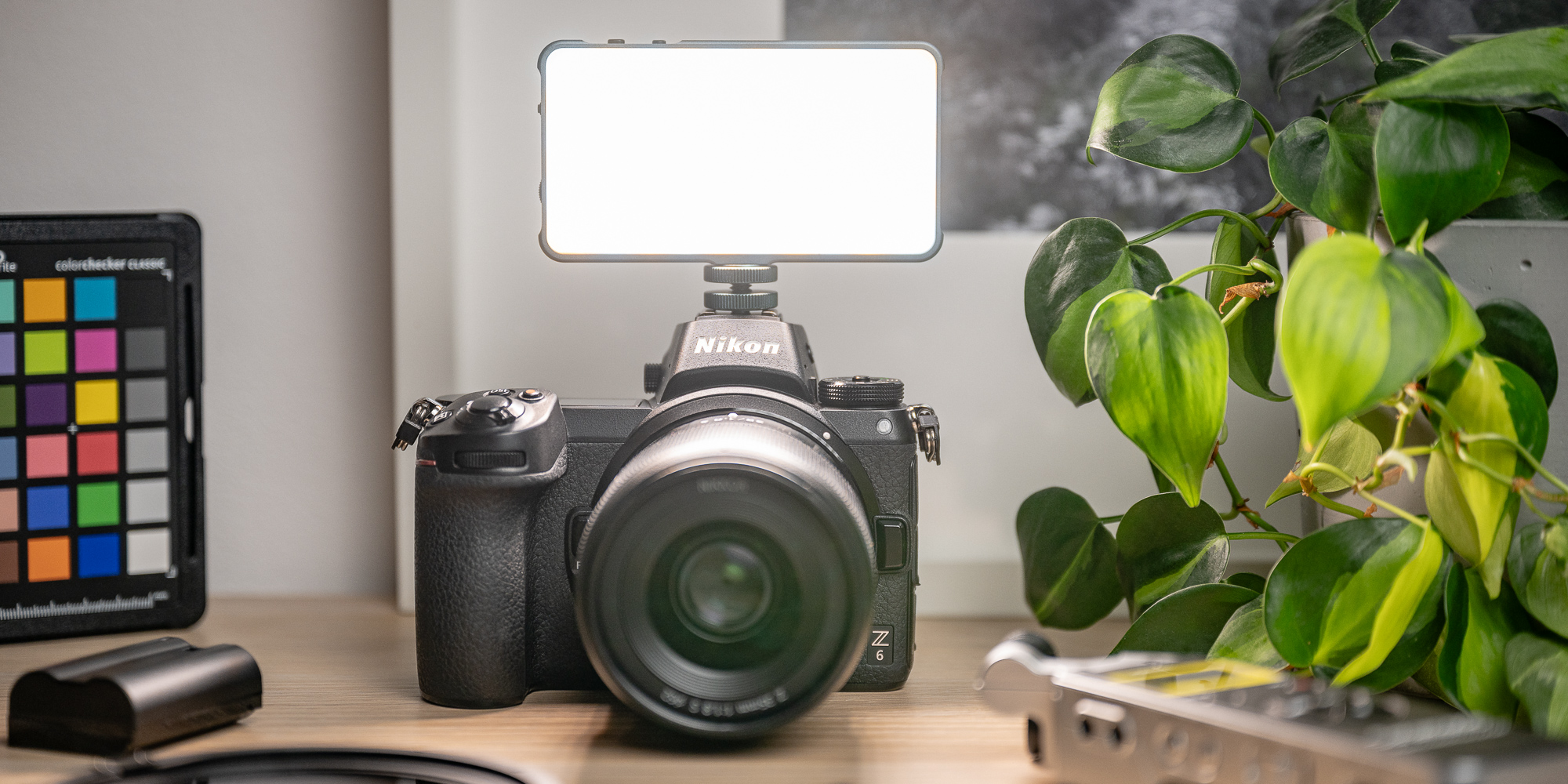 21 special effects
Rangha Mini offers up to 21 preset special modes, which are divided into 7 groups for your convenience. A variety of lighting effects, such as ambulance, strobe, TV, fire, disco, radio car, or fireworks, will allow you to feel the magic of the cinema, without having to hire a pyrotechnic team and reach for additional accessories!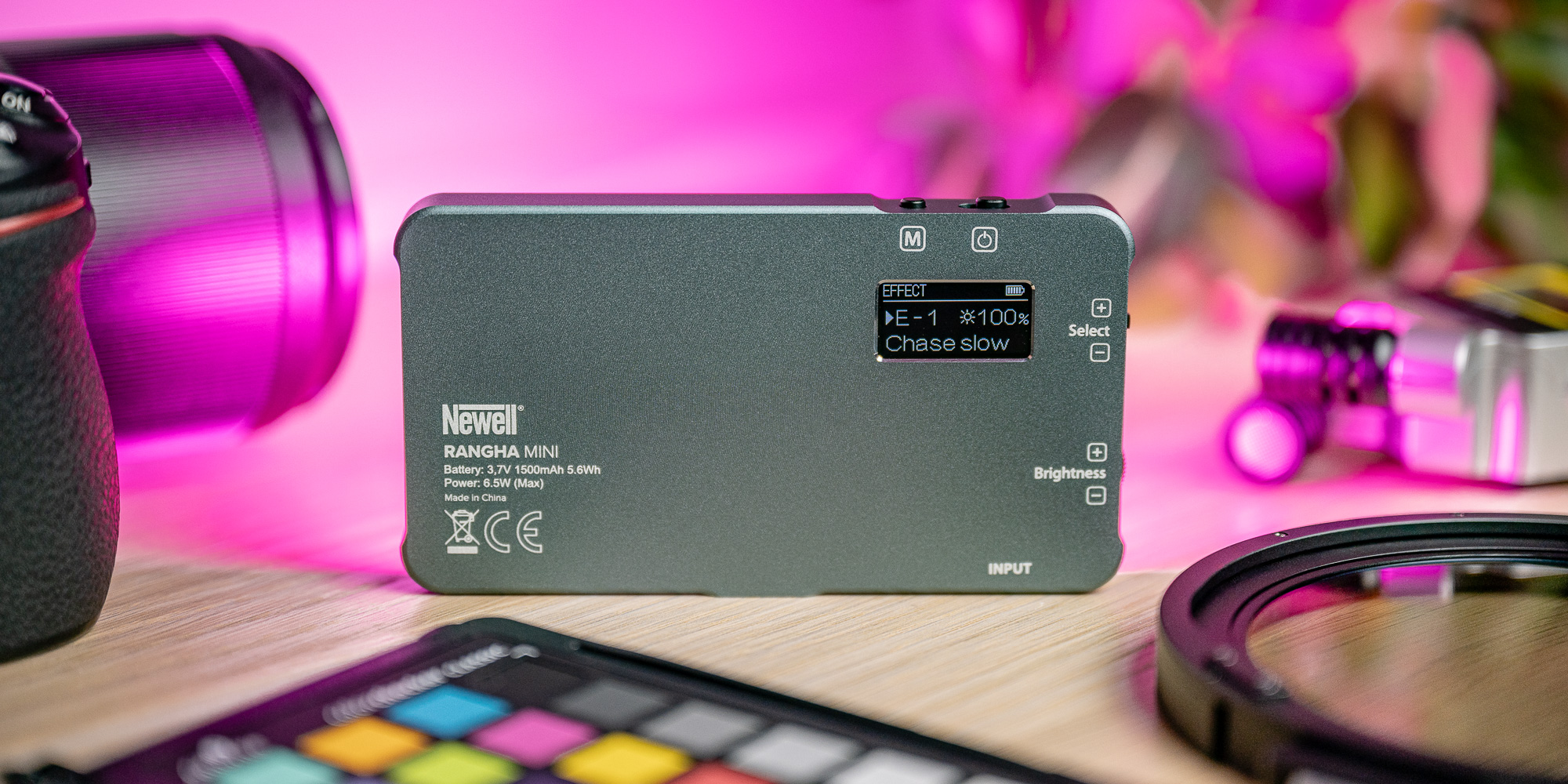 Adjustable color temperature
The Newell RGB-W Rangha Mini LED lamp allows you to precisely adjust the color temperature value from 2500 to 9900 K. This makes it easy to adjust the light to suit different lighting conditions and the scenes you create. Whether you need warm tones, cozy ambience or arctic coolness, Rangha Mini will help you achieve the desired effects.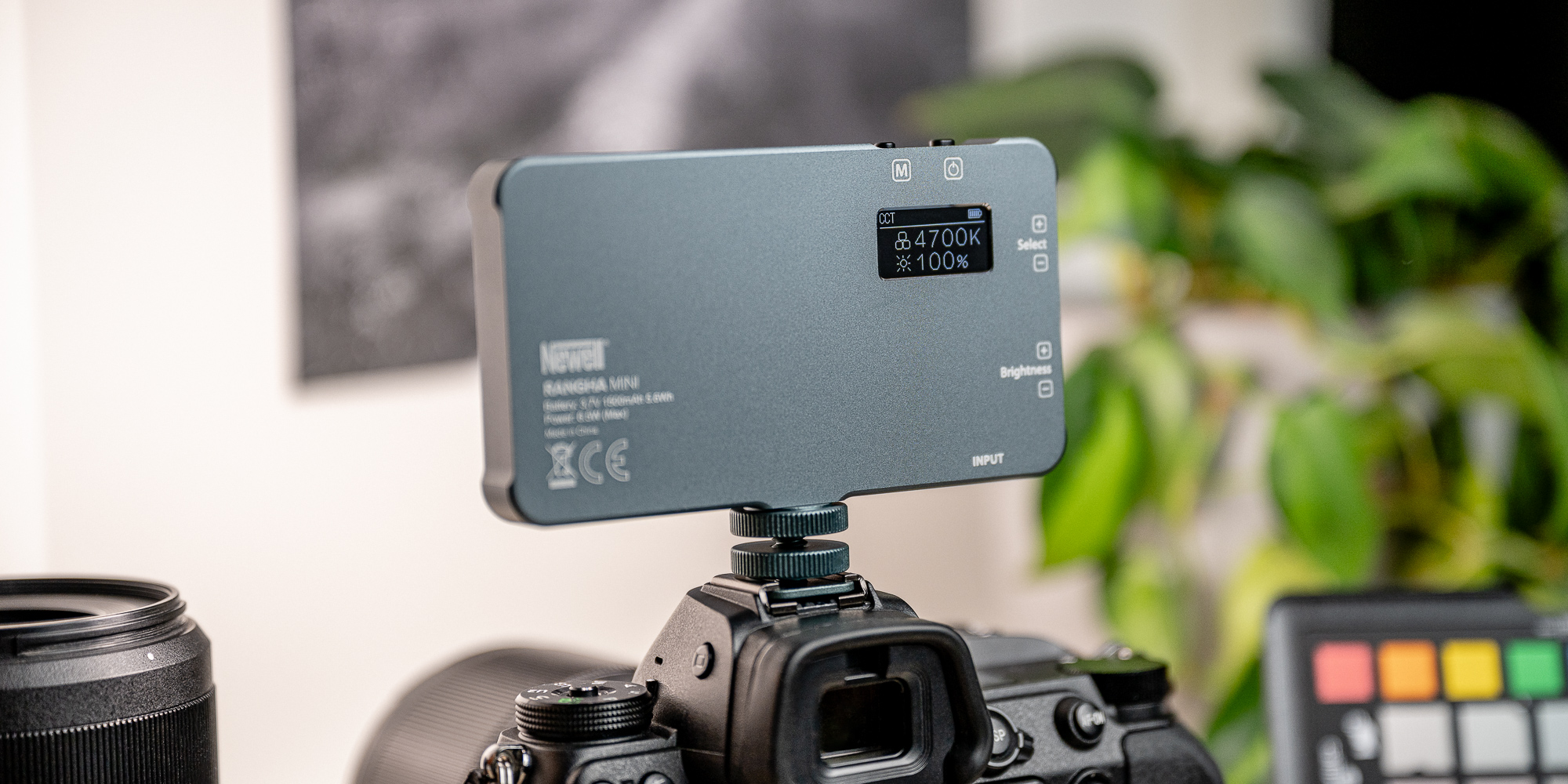 Magic of colored light
The Newell RGB-W Rangha Mini LED lamp will allow you to complement your photos and videos with colorful light that will add a unique touch to your shots and frames. The device allows you to take advantage of the HSI color palette, where you will separately set such parameters as brightness, hue and saturation. Rangha Mini will provide almost unlimited possibilities for experimenting with colored light. It will bring your photos and videos to life by adding unique color accents.
Light in the "beauty"
industry.
The Newell RGB-W Rangha Mini LED lamp will work well not only in the hands of photographers and filmmakers. It's the perfect tool for working on makeup, makeup, make-up, hair coloring or nail styling. With a handy source of high-quality light at hand, you can be sure that paints, varnishes, eye shadows and other cosmetics will be applied evenly and precisely. The lamp is also sure to be appreciated by vloggers who specialize in "beauty" topics. Rangha Mini will allow you to perfectly render the colors and shades of cosmetic products recommended on social networks. No matter what field you are in, this miniature LED panel will provide you with perfect lighting that will highlight every detail.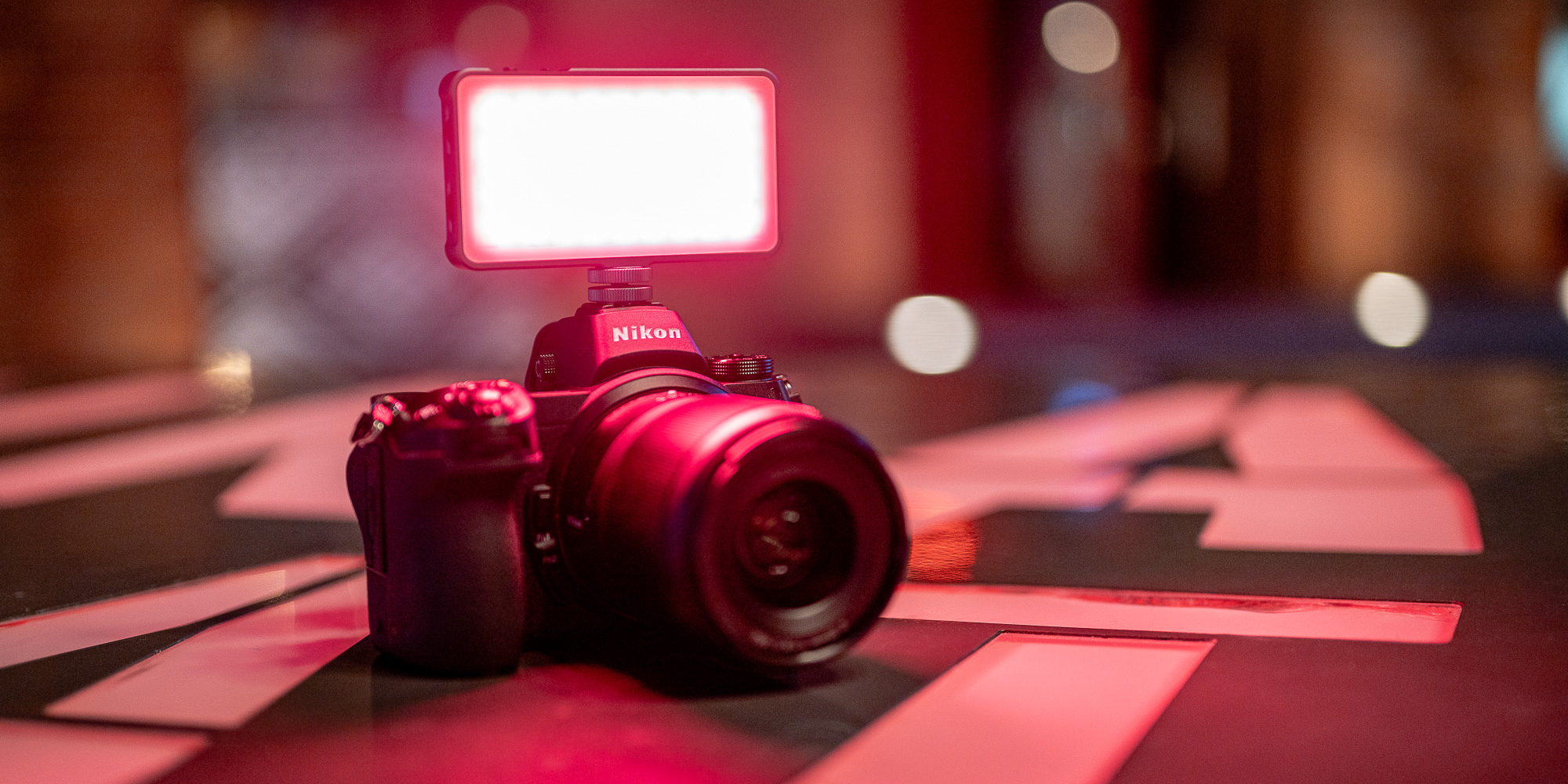 Convenient and fast charging
On the metal housing of the Newell RGB-W Rangha Mini LED lamp, you'll find a USB-C port for quick and convenient charging of the built-in 1500 mAh battery. The device will provide up to 55 minutes of continuous operation at full power. The lamp's total charge is just 2 hours.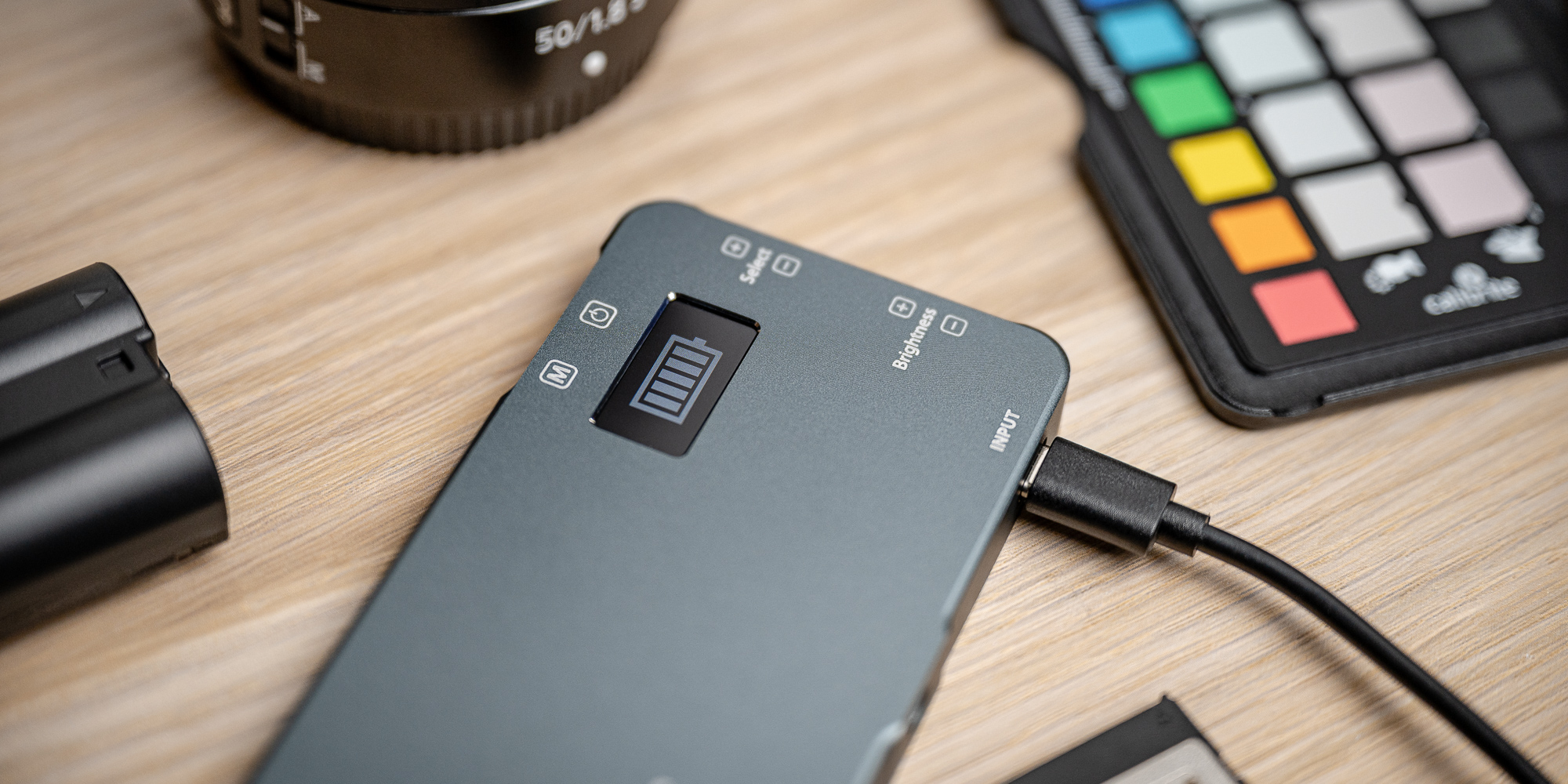 Intuitive operation
Working with the Newell RGB-W Rangha Mini LED lamp is a pleasure. Convenient to use buttons, switches and a dial are responsible for its operation. Their ergonomic arrangement allows you to efficiently adjust the value of individual parameters. The backlit OLED screen allows you to quickly check and modify the settings, making it easy to precisely adjust the light to your individual needs.
Universal mounting system
Included with the Newell RGB-W Rangha Mini light, you will receive a cold shoe adapter that allows you to install the device on the sled of your camera or camcorder. There is also a 1/4″ thread on the housing. Popular in the photo-video industry, the mounting standard will allow you to connect the lamp to additional accessories, tripods or "magic arm" mounts.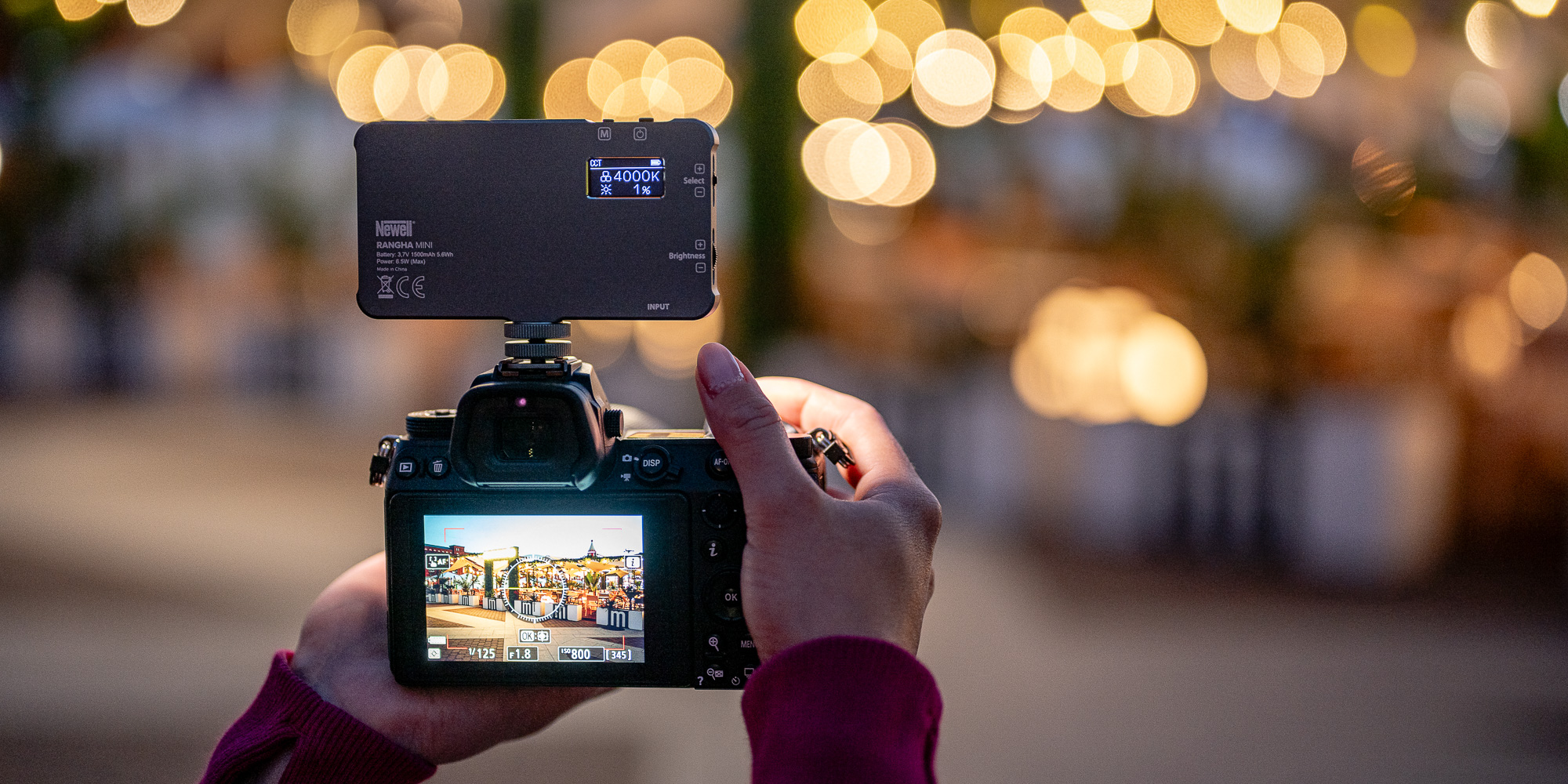 Specification
model: Newell RGB-W Rangha Mini
color temperature range: 2500 – 9900 K
light color adjustment: 0 – 360º (HSI)
brightness adjustment range: 1 – 100%
max power: 6.5 watts
Photometry:

0.5 m (5600 K) – 600 lx
1 m (5600 K) – 160 lx

CRI: 96+
TCLI: 98+
Battery capacity: 1,500 mAh (3.7 V)
Operating time on a single charge: 55 min (100% brightness / CCT: 5600 K)
USB-C charging port (5 V / 1.3 A)
charging time: about 2 h (5 V / 1.3 A)
dimensions: 110 x 60 x 11.5 mm
weight: 117 g
Kit contents
Newell RGB-W Rangha Mini LED lamp
USB-A / USB-C cable
cold shoe adapter