Description
The Newell Sundesk NH003 LED desk lamp provides ideal lighting conditions for work, study and relaxation. A simple control panel allows you to adjust the color temperature of the light and the degree of dimming. The device is extremely energy-saving and has a timer. In the lamp stand you will find an additional USB output, thanks to which you can charge your smartphone or other electronic device.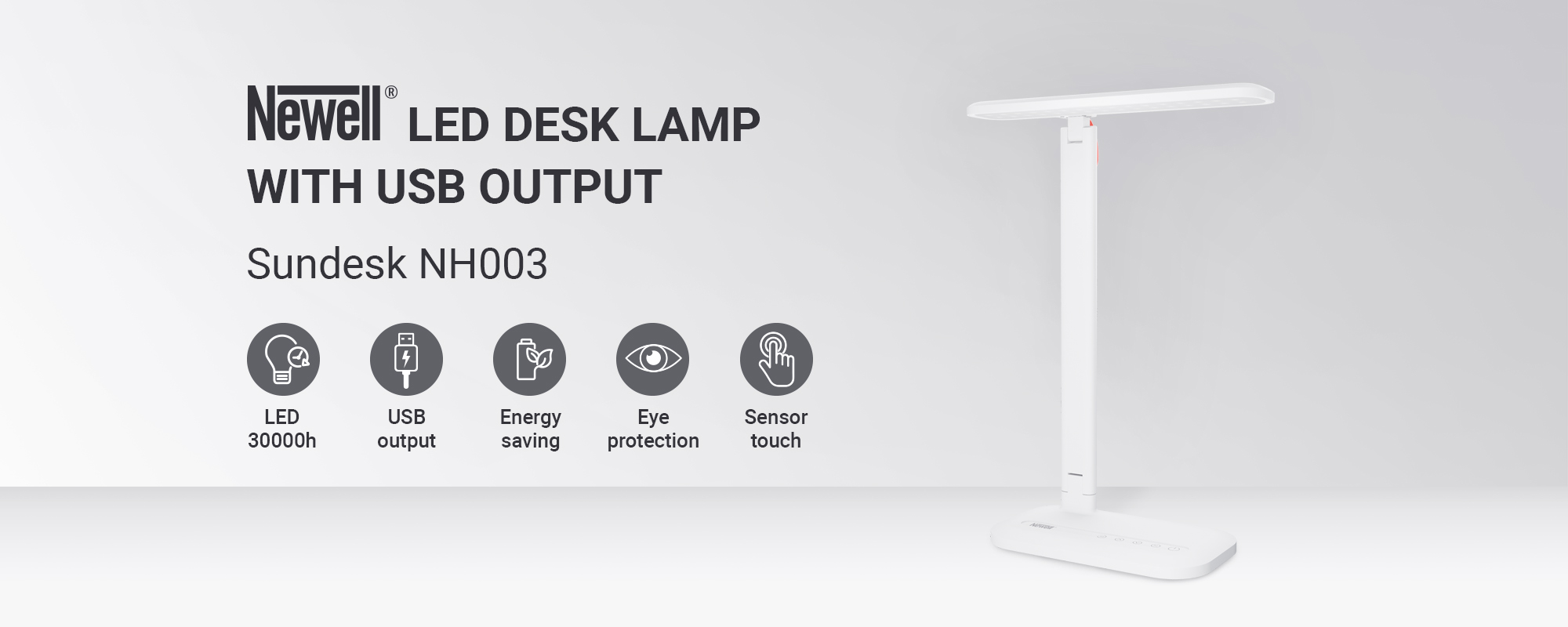 Adjustable color temperature
The lamp offers three lighting modes – neutral, white and warm. Properly selected color temperature of light is important for our health and well-being. Warm light makes your eyes less tired after dark, calms and relaxes. It gives us a sense of rest and comfort, making it easier to fall asleep. In turn, white or neutral light has a stimulating effect on us, providing optimal conditions for intensive work or study.

Dimmer
The brightness of the emitted light can be adjusted by means of two buttons. Five levels of dimming, allows you to adjust the power of the lamp to the time of day and conditions in the room.
Absolute memory
After switching off the device will remember the last selected lighting parameters. After restarting the LED panel will greet us with the same brightness and color temperature of light.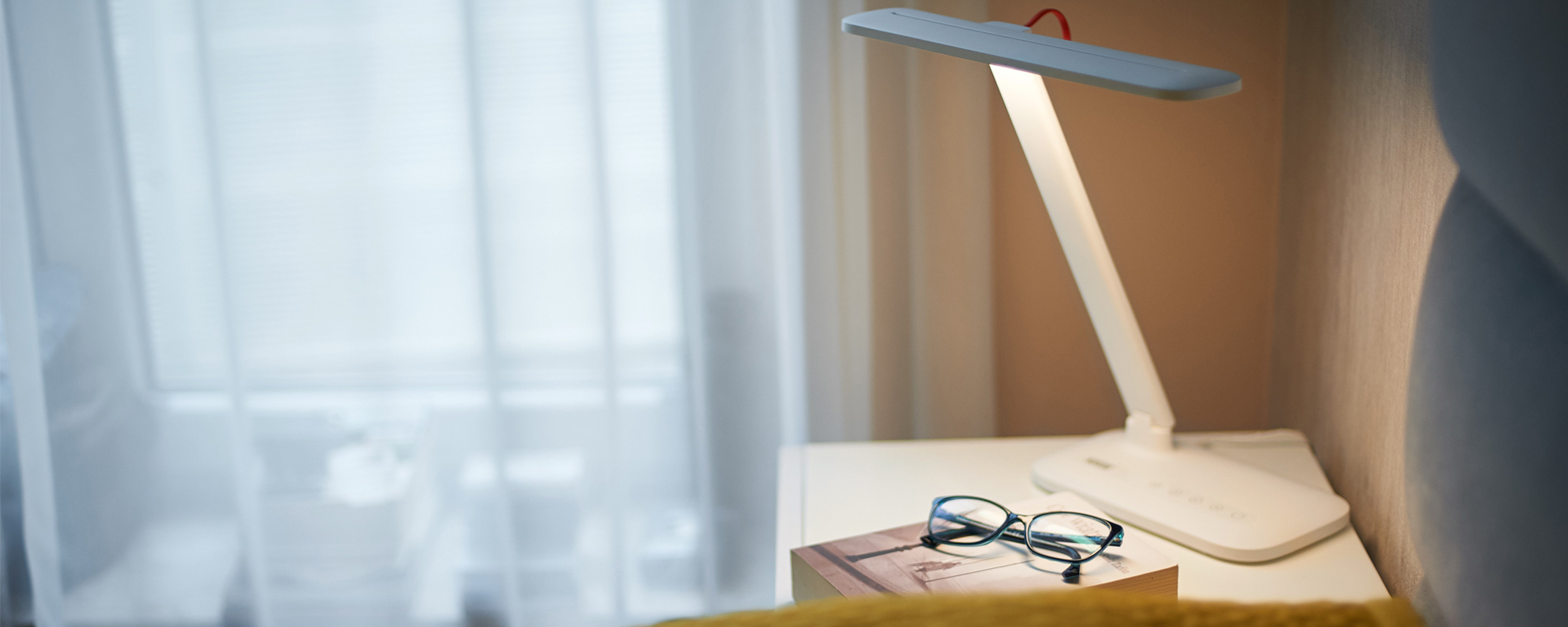 Timer
When this mode is activated, the lamp will start an intelligent countdown and after 40 minutes the device will automatically turn off. Saving electricity we will take care of our wallet and environment.
USB output
In the lamp stand you will find a popular USB socket type A, which will allow you to quickly and conveniently charge other electronic devices, such as a smartphone or power bank. The charger built into the lamp will save valuable space on the power strip.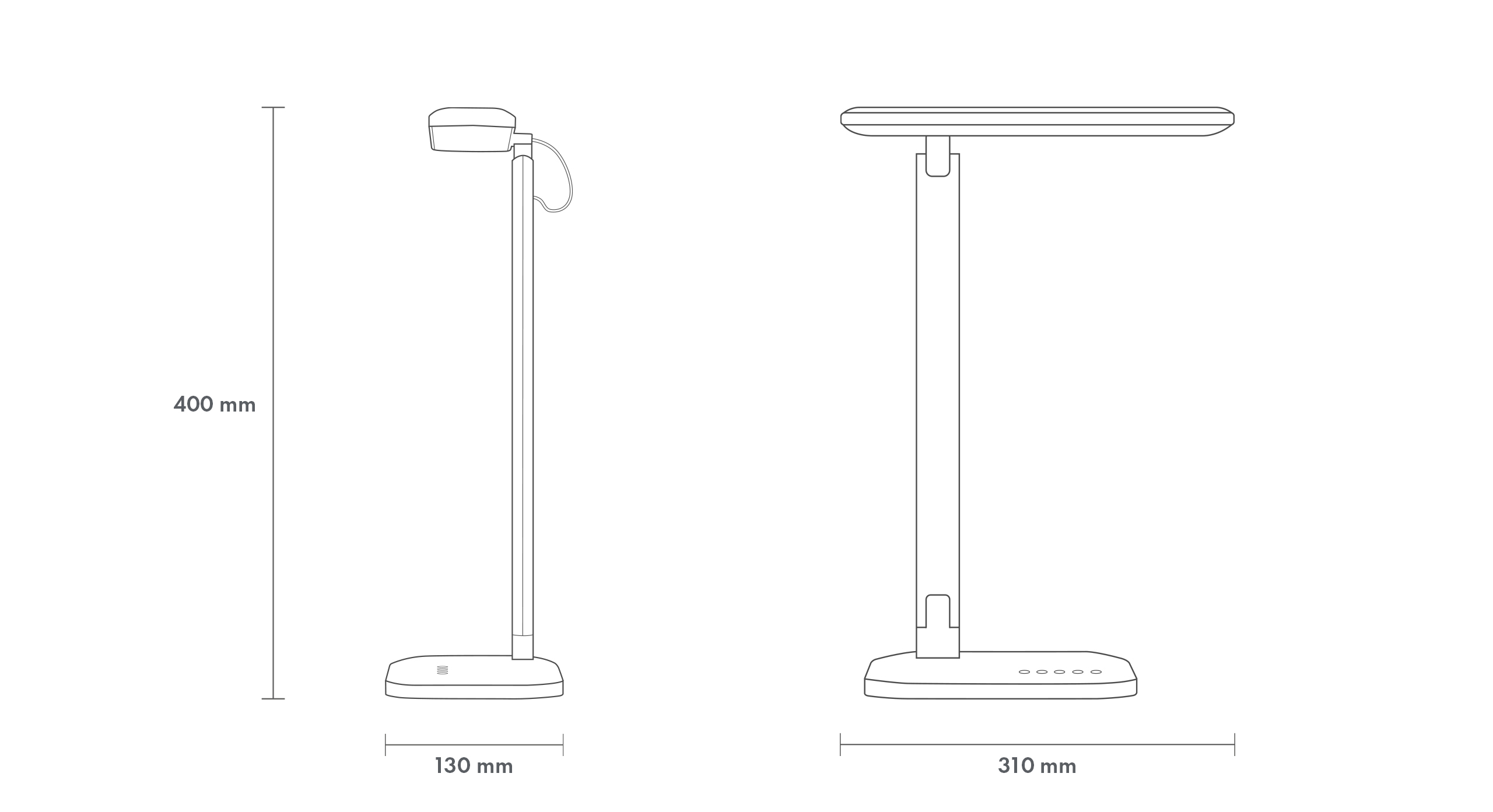 Well thought-out design
The lamp is extremely neat and does not take up much space on the desk. We can easily adjust its height and inclination to your needs. The anti-slip stand will always keep the device in place and will not damage delicate surfaces.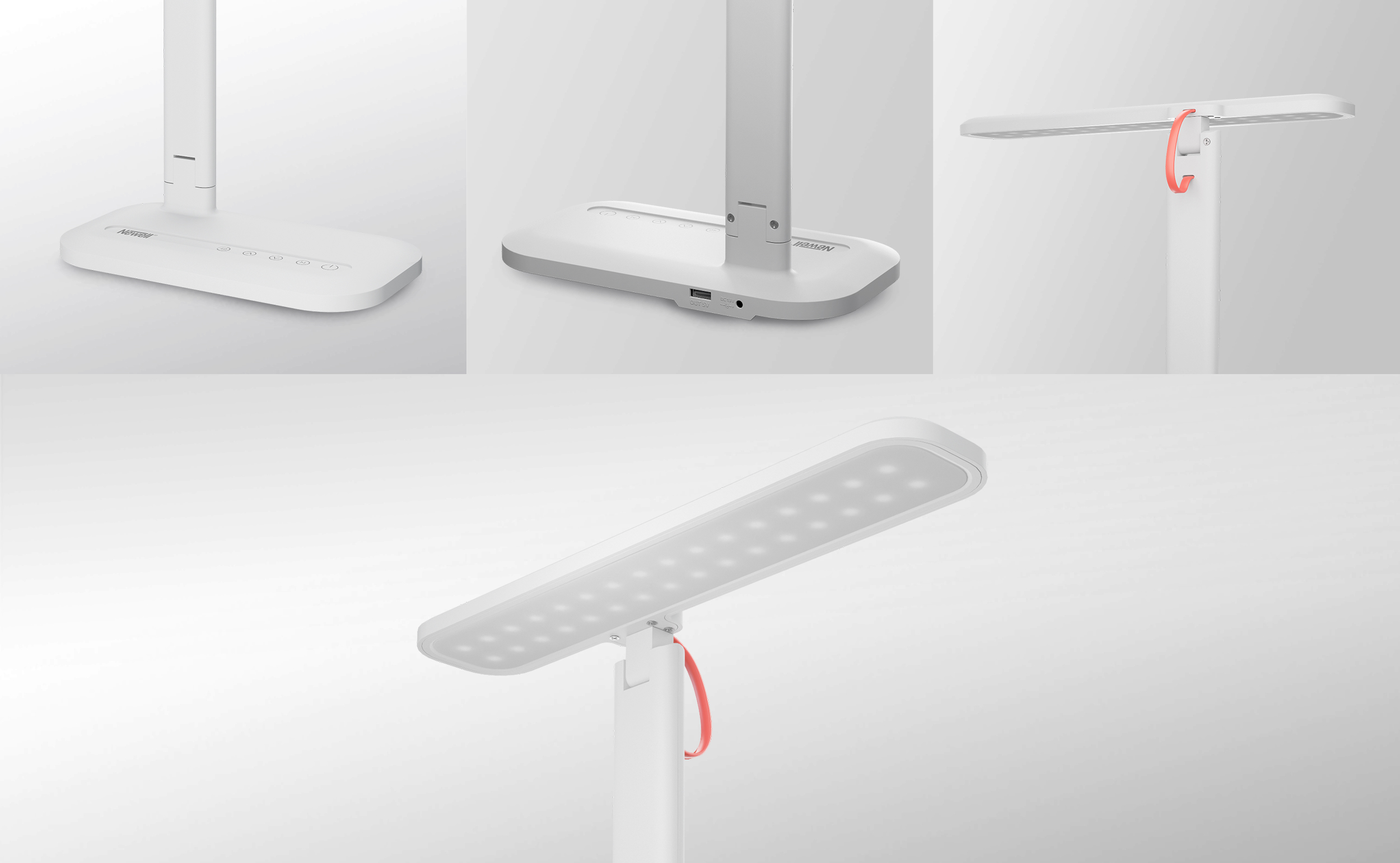 Specification
model: HSD 9045A
color: white
material of workmanship: ABS
adjustable height: 33 – 41 cm
base dimensions: 23 x 13 cm
weight: 915 g
light source: LED
luminous flux: ≥ 300 lm
light intensity (measured from 39 cm distance): ≥ 1100 lux
color temperature of light: 2700 K – 6500 K
color rendering index (CRI): Ra ≥ 90
lamp power rating: 10.5 W (40 W equivalent of an ordinary bulb)
rated energy consumption: 17,5 W
power supply:
input: AC 100-240 V 50 / 60 Hz
output: DC 13 V / 1.2 A
USB output: DC 5 V / 1 A
estimated lifetime of the LED panel: 30 000 h
Set contents
LED desk lamp Newell Sundesk NH003 with USB output – white
network adapter
user manual