Description
Replace your mouse with this elegant pen and see how easy "drawing on the computer" can be. The P002 passive pen for Veikk graphics tablets is wireless, battery-free and extremely precise (senses 8192 levels of pressure sensitivity). The device also has two programmable function buttons. Pen, brush, pencil, marker, eraser and other art supplies enchanted in one "magic wand".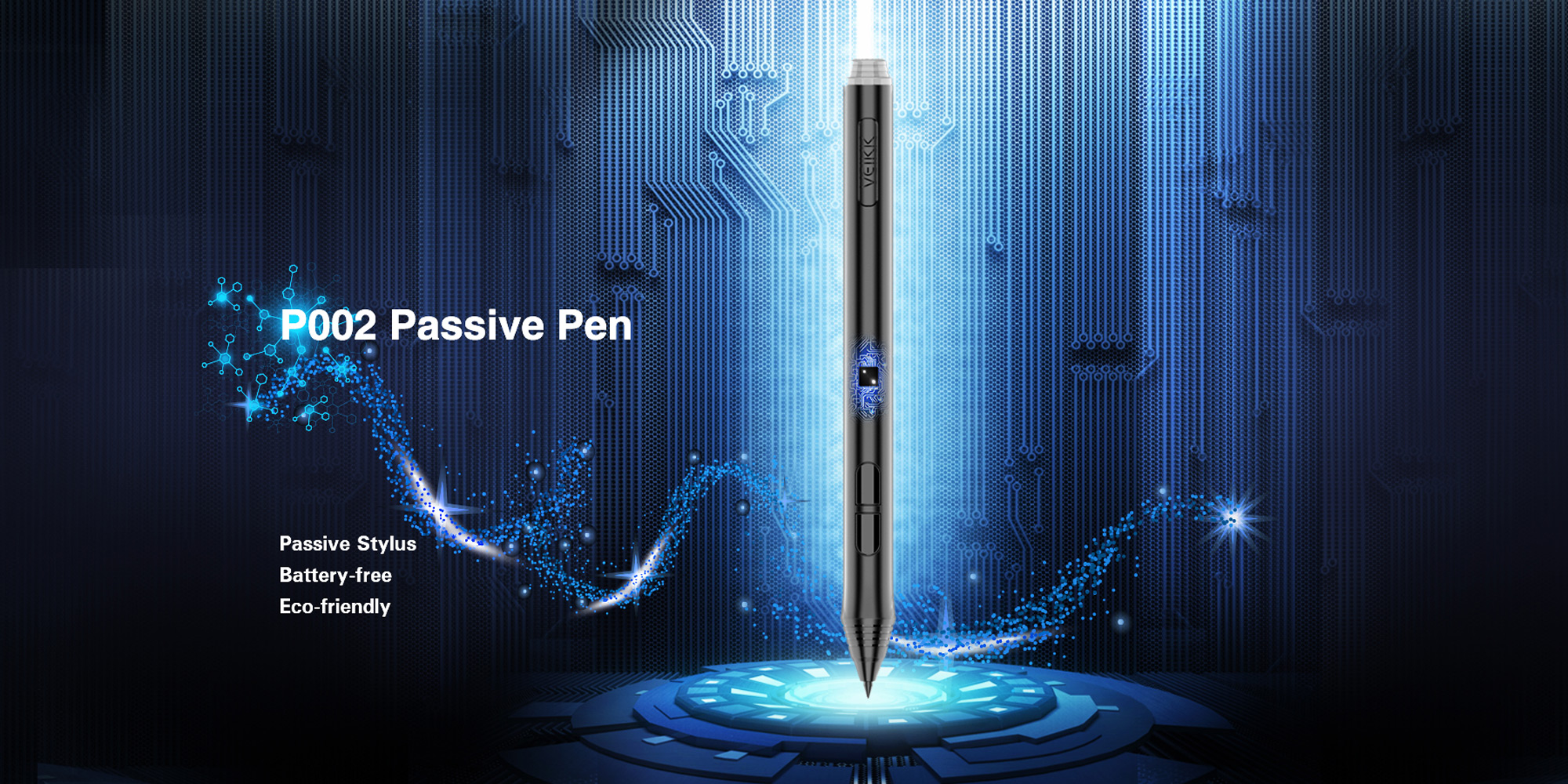 Excellent ergonomics
The Veikk graphics tablet pen is as light as … a pen! It doesn't need charging, it's cordless and it fits perfectly in your hand. You won't feel fatigue even after hours of working on your next artwork.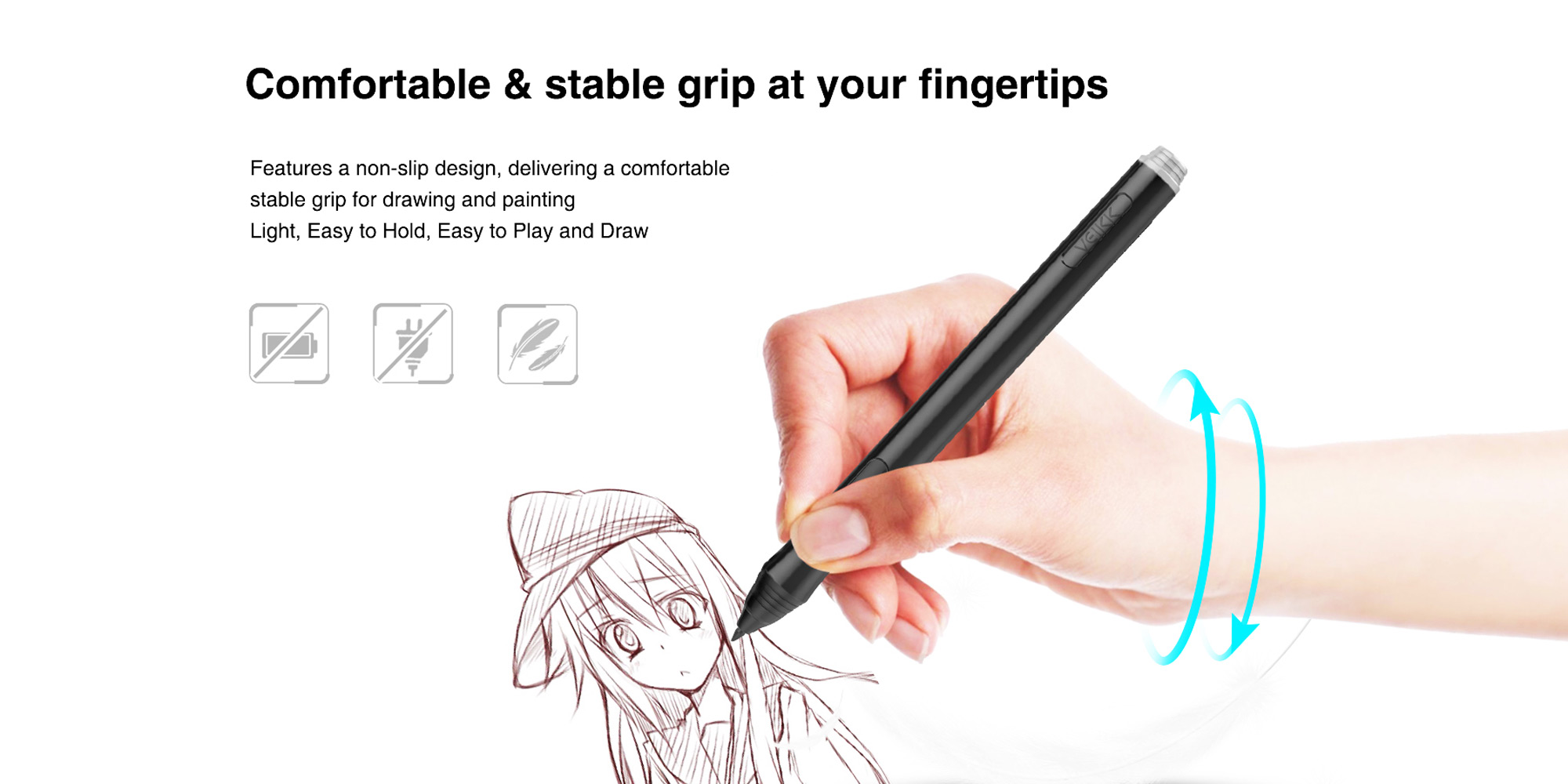 Unprecedented precision
With the Veikk passive pen, you can create extremely precise drawings and sketches. The pen senses up to 8192 levels of pressure sensitivity. Sleek, elegant lines are no challenge for it. You can easily make handwritten notes or digital signature.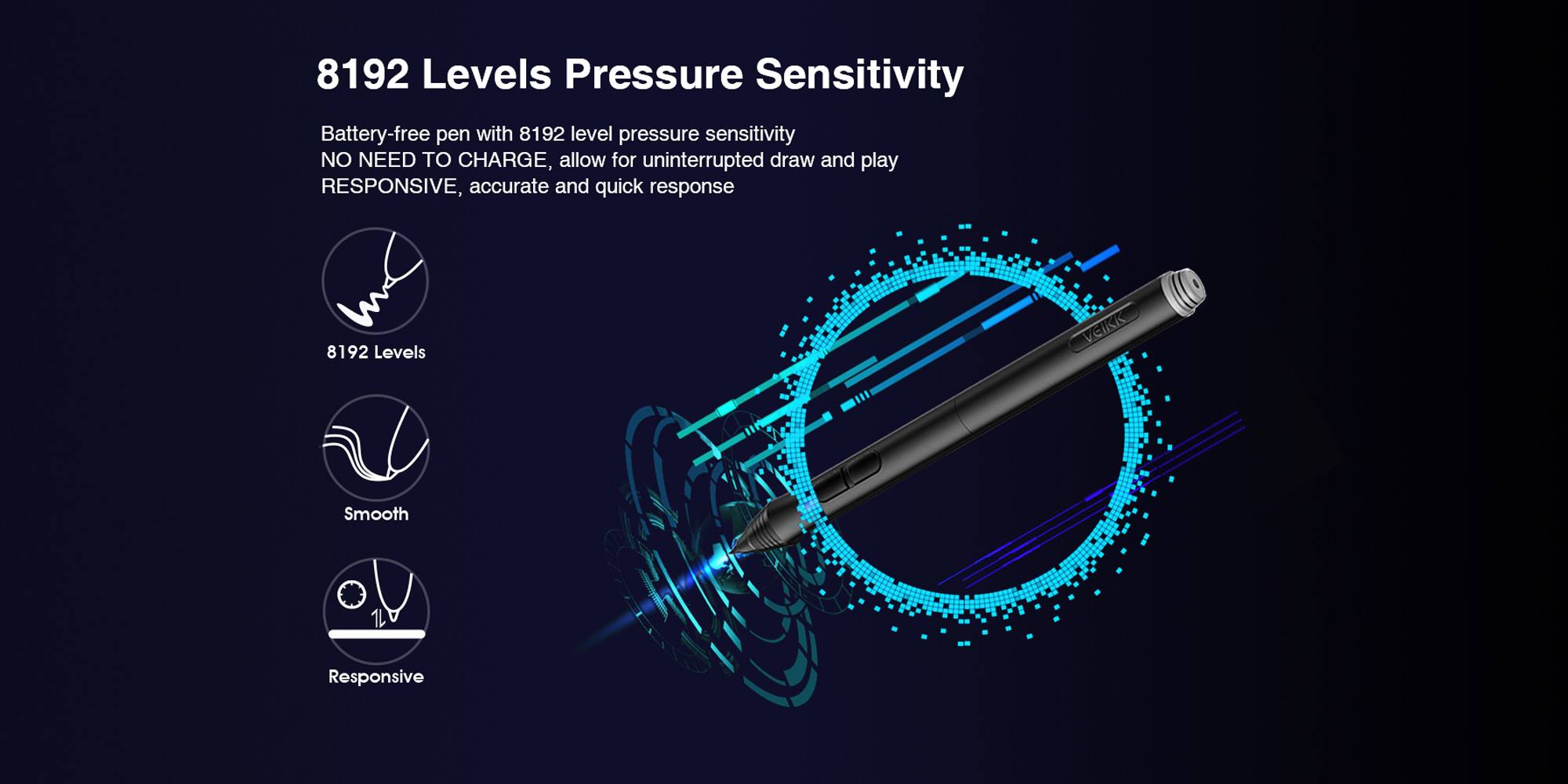 Additional features
On the cover of the pen you will find two buttons. One of them is assigned the function of a right mouse button, while the second one smoothly switches the stylus mode into eraser mode. However, nothing stands in the way of easy programming according to your own needs. This solution will definitely make your work faster and easier!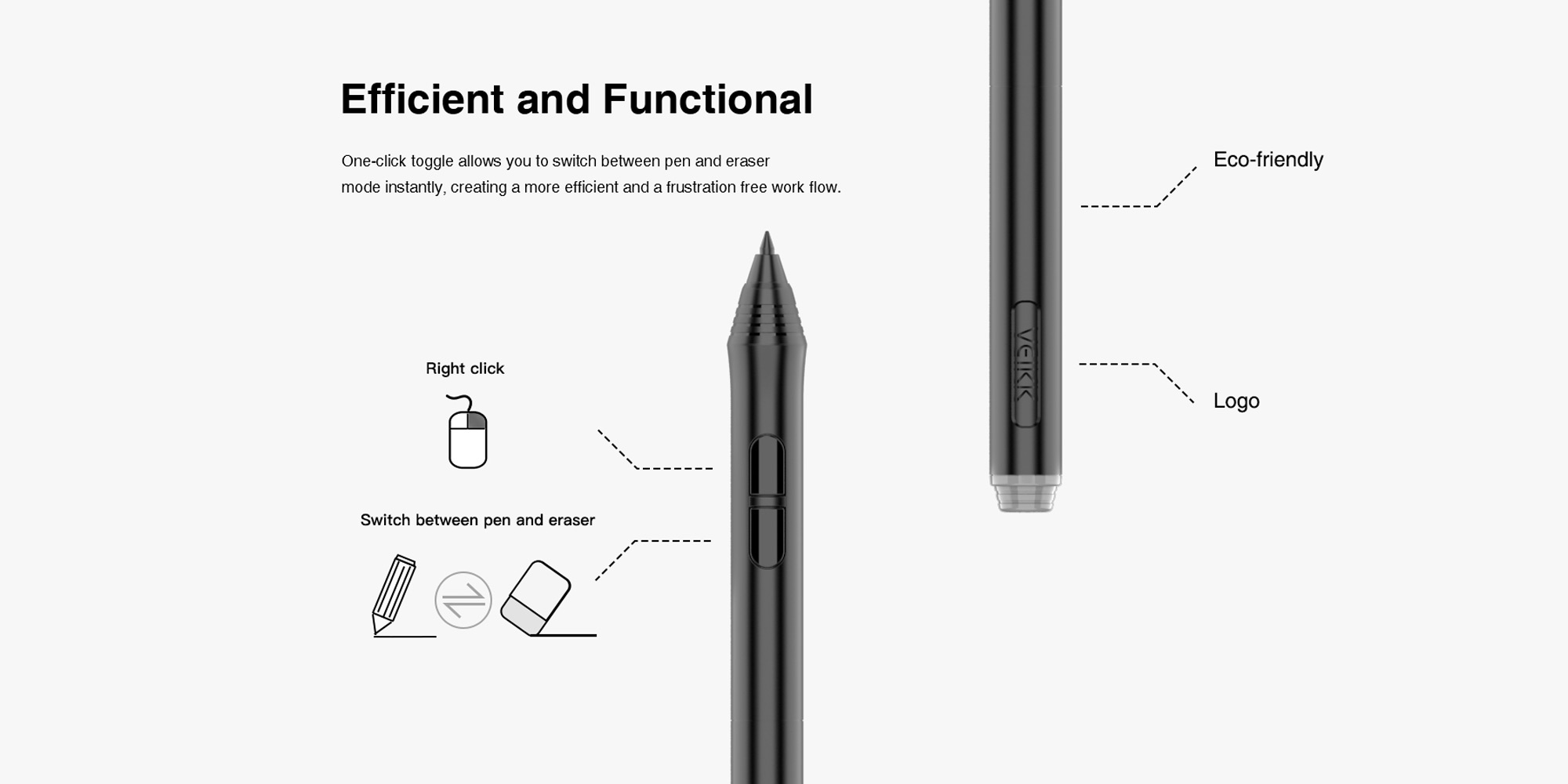 Specification
model: Veikk P002
features of the pen:

pressure sensitive
wireless
battery-free
two programmable buttons
removable stylus / nib

Levels of pressure sensitivity: 8192
diameter: 1.3 cm
length: 15.3 cm
diameter: 1.3 cm
weight: 13 g
Compatibility
Veikk A15 graphics tablet
Veikk A15 Pro tablet
graphic tablet Veikk A30
graphic tablet Veikk A50
graphic tablet
graphic tablet Veikk S640
graphic display tablet Veikk VK640
graphic display tablet Veikk VK1200
graphic display
graphic tablet Veikk VK1560
Kit contents
Passive pen P002 for Veikk graphics tablets
Power kit