Description
The Fotopro FB-01D is a small, 3-litre photo bag that holds a camera with 24-70mm glass, an extra lens and essential accessories such as memory cards, filters and spare batteries. It's made from tough, tear-proof fabric that's resistant to harsh weather conditions. You can customize the soft interior of the case to fit your gear thanks to a removable velcro-mounted compartment. The included strap allows you to carry the bag on your shoulder, and two wide loops allow you to mount it on your belt.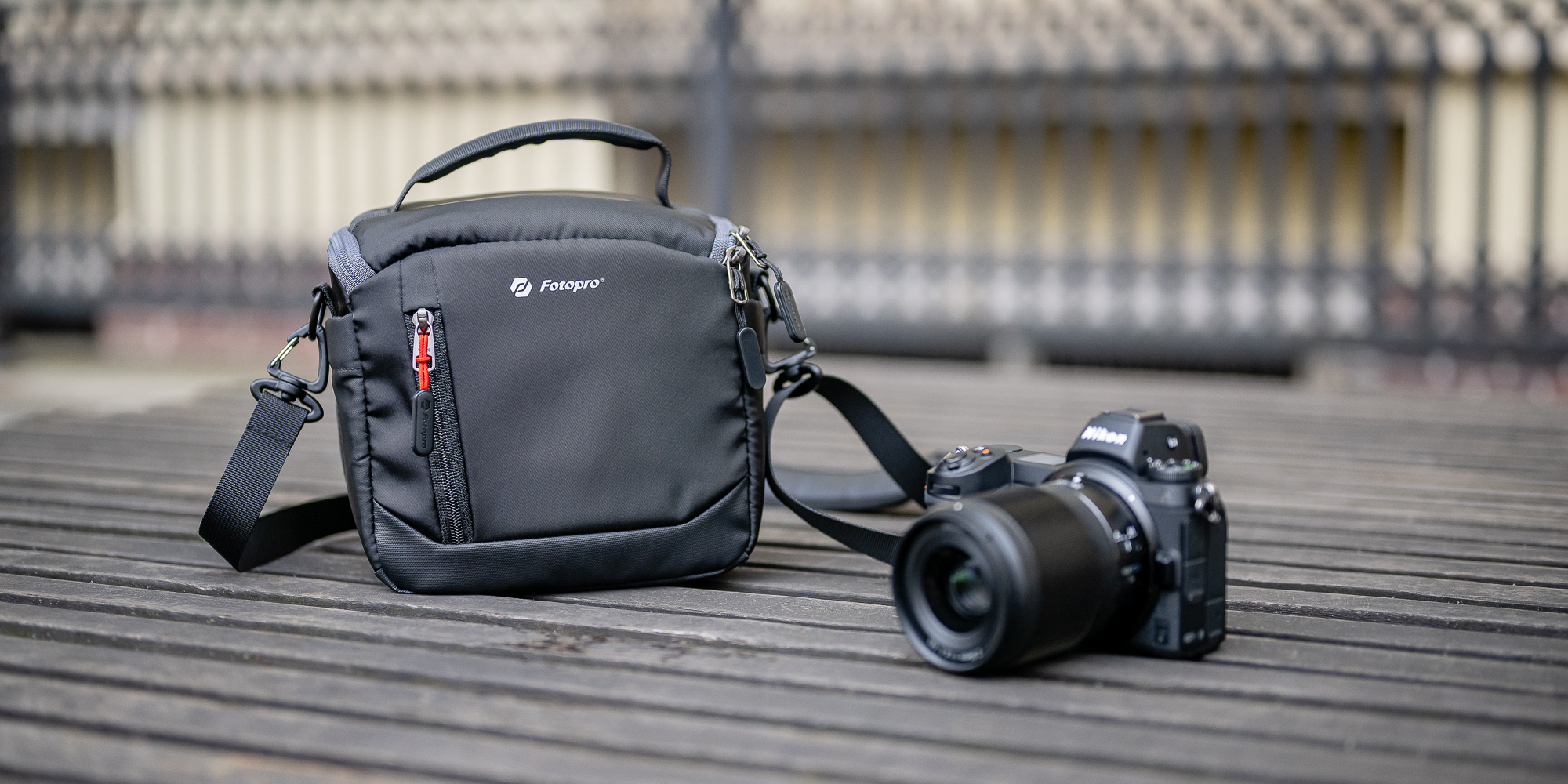 Main Product Features
portable photo bag with a capacity of 3 l
Storage: camera with 24-70mm lens, extra lens, small photo accessories
ideal for people who travel with a basic set of photographic equipment
but you can also use it as a carry-on.
soft padding to protect your gear from the inside
Removable storage compartment
removable compartment for personalizing the inside of the bag
customizable interior
top handle for convenient transport
2 wide loops allowing to mount the bag on a belt
Reliable bag with a wide range of features
reliable zips made by YKK Japanese brand
Foolproof zips made by YKK
slides with non-slip grips
included strap for carrying bag on shoulder
clip hooks allow you to quickly attach a shoulder strap to the bag
Soft shoulder strap pad for added carrying comfort
2 elasticated pockets
Carabiners to quickly attach the bag to your shoulder strap
2 elastic side pockets
front pocket for small items
internal zipped pocket protected with transparent film for easy identification of items
Developed in every detail
Minimalist design, as well as strong material resistant to tearing and harsh weather conditions make the Fotopro FB-01D photo bag an ideal companion for short and long trips with the camera. Refined details such as reflective logos, non-slip zipper handles, soft padding and snap hooks that allow you to quickly fasten or unfasten the shoulder strap will make your work easier and travel even more comfortable.
Basic essentials
You can easily adjust the interior of the bag to the equipment you use every day. It will be helped by a compartment which, thanks to Velcro fastening, can change its position, depending on your needs. Fotopro FB-01D photo bag will successfully accommodate a camera with 24-70 mm glass, an additional small lens and accessories such as filters, memory cards and batteries.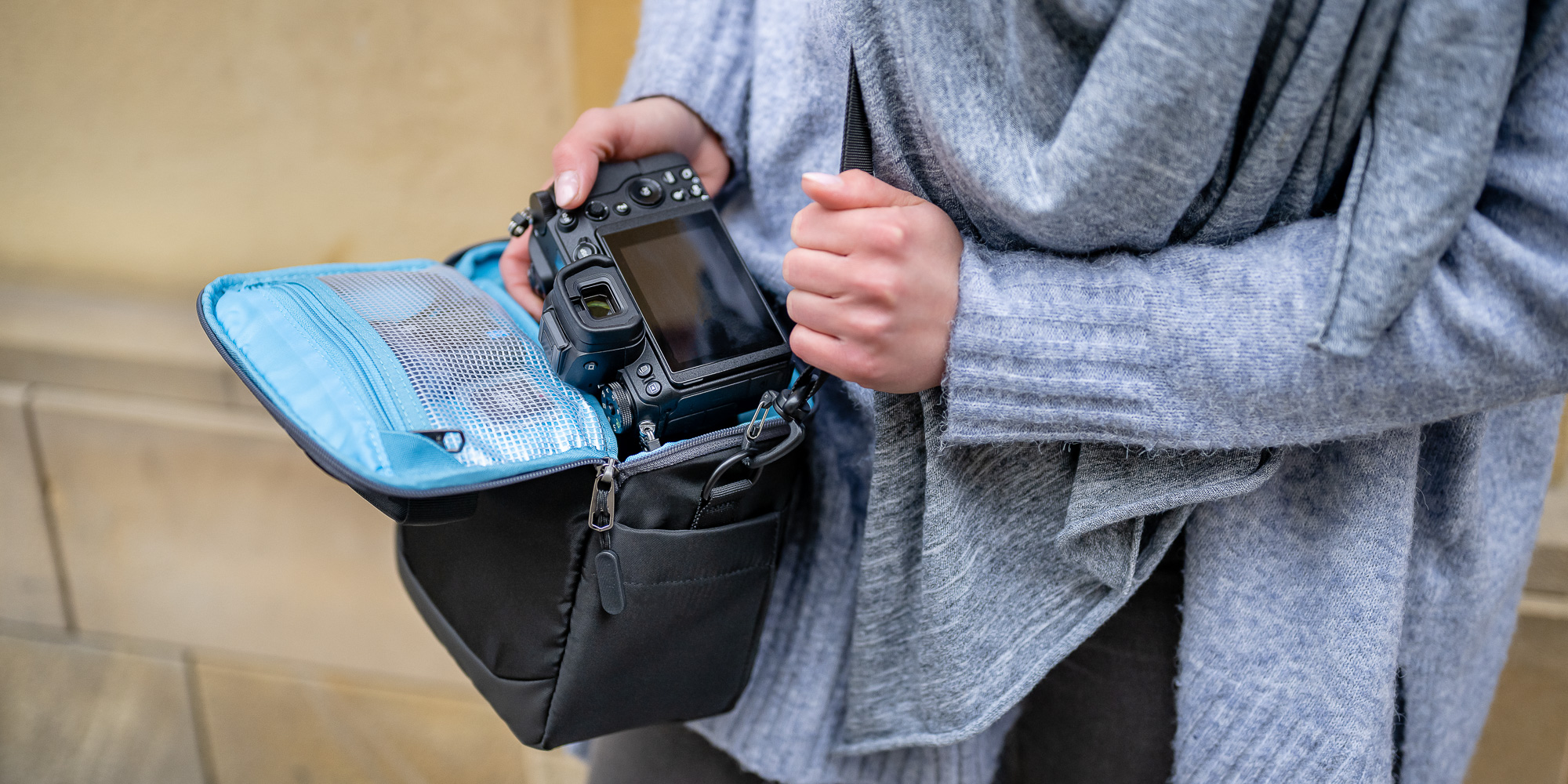 3 ways to carry
Looking for a versatile bag that you can also use as a handy suitcase or pouch? The Fotopro FB-01D will be a great choice. The reinforced handle will allow you to carry your camera or film equipment from place to place in comfort. If you're going for a long hike, make use of the included shoulder strap. A special pad with soft cushioning will significantly improve your travelling comfort. The bag is also equipped with two wide loops, which make it possible to install it on a belt. In this way, you can turn it into a pouch, which will always be at hand during work!
Additional space for accessories
The Fotopro FB-01D photo bag is a great way to safely transport your camera and lens, as well as accessories that come in handy when taking photos and videos. On the left and right side there are open pockets equipped with elastic pullers. These provide convenient access to lens caps, filters or batteries. On hot days you can easily hide a can of drink or a small bottle. Bag is also equipped with 2 zippered pockets for small items such as memory cards, money or documents.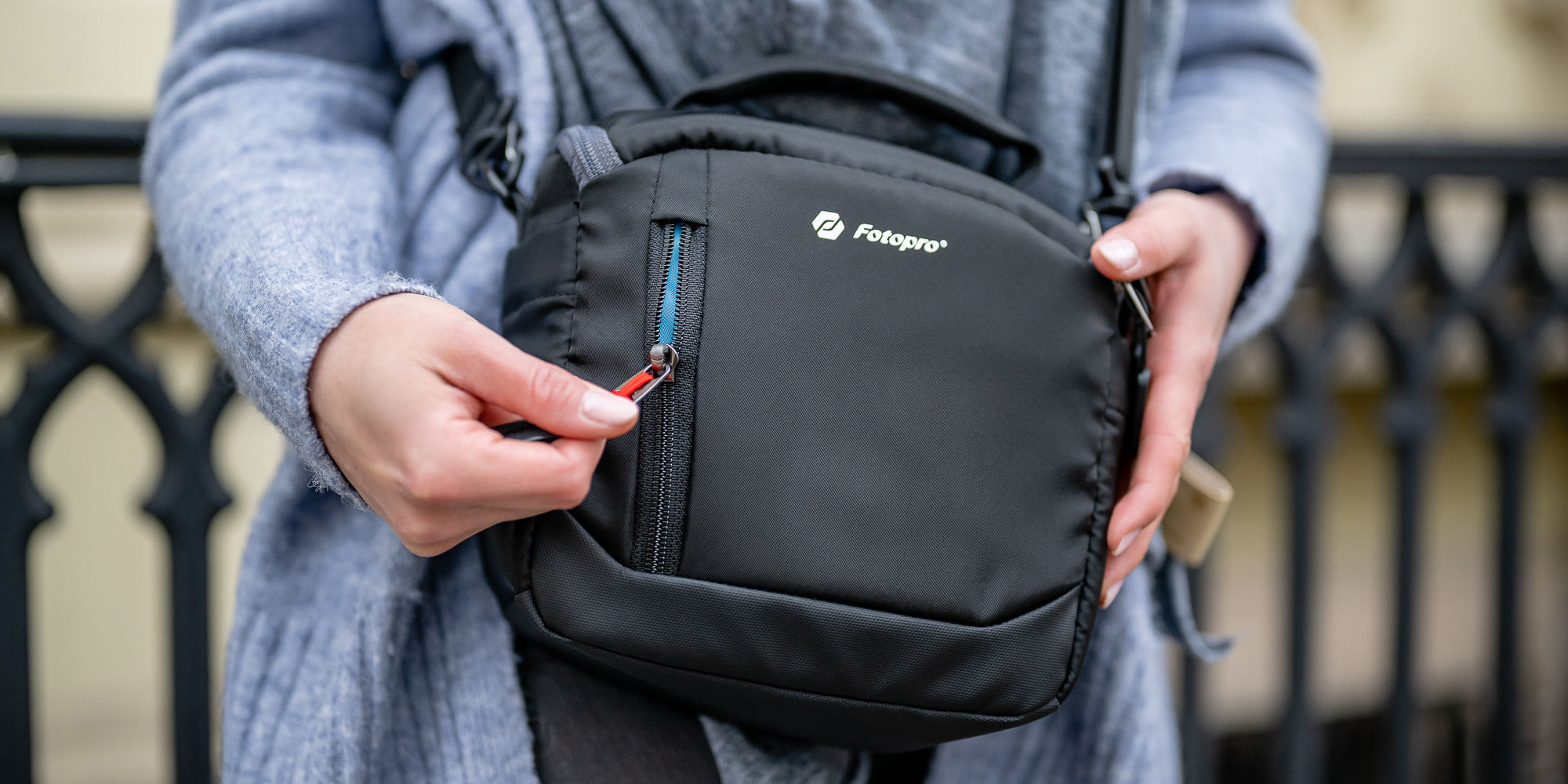 For photographers and vloggers
Do you care about quick access to your camera? Fotopro FB-01D photo bag with shoulder strap and top-opening main compartment will be a perfect choice! You can easily fit the basic tools of your work, which you use during photo shoots and vlogging. The bag doesn't take up much space, so you can take it on any trip!
Specification
model: Fotopro FB-01D
colour: black
capacity: 3 l
capacity: 3 l
material: tear-resistant fabric and resistant to harsh weather conditions
exterior dimensions: black
exterior dimensions: 210 x 140 x 190 mm
internal dimensions: 170 x 105 x 170 mm
weight: 340 g
Kit contents
photograph bag Fotopro FB-01D
shoulder strap