Description
The Fotopro FB-03D is a handy photo bag designed for quick access to your camera and additional accessories. The ergonomic handle allows you to carry it comfortably in your hand, and the included strap with snap hooks allows you to transport the case on your shoulder. The soft, padded interior has enough room for a 24-70mm camera, 2 small lenses and small accessories. A removable compartment lets you customize the interior, and additional pockets provide easy access to small items. Bag is made of strong nylon fabric resistant to tears and harsh weather conditions.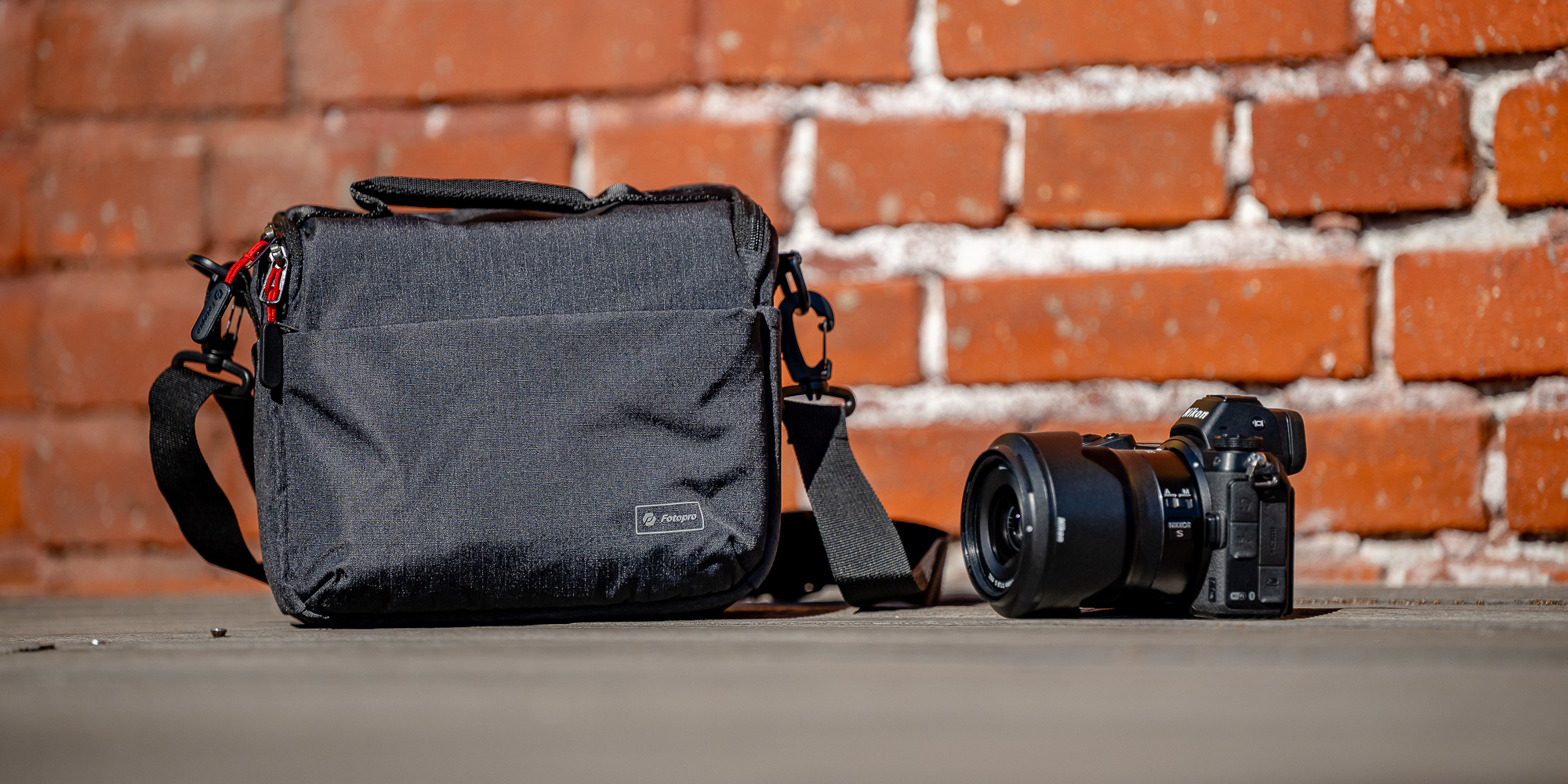 Main product features
5 l capacity handy photo bag
Storage: camera with 24-70 mm lens, 2 small lenses, small photo accessories
main bag compartment opens from the top
removable compartment for personalizing the inside of the bag
2 compartments on the inside of the top closure
2 open side pockets
front pocket for small items, zippered
soft padding to protect your gear on the inside
reliable zips by Japanese brand YKK
Top handle for convenient transport
slides with non-slip grips
included strap for carrying bag on shoulder
clips allowing to quickly attach to bag the shoulder strap
Everything you need
You can easily adjust the interior of the bag to the equipment that accompanies you on your trip. This will be helped by a compartment which, thanks to velcro fastening, can change its position depending on your needs. Fotopro FB-03D photo bag will successfully accommodate a camera with 24-70 mm lens, 2 small lenses and accessories such as batteries, memory cards or filters.
Detailed in every detail
Minimalist design, as well as strong material resistant to tearing and harsh weather conditions make the Fotopro FB-03D photo bag ideal not only in urban areas, but also during outdoor trips. Refined details such as reflective logo, non-slip zipper handles, soft padding and snap hooks for quick fastening or unfastening the shoulder strap will facilitate your work, and travel with your camera will become even more comfortable.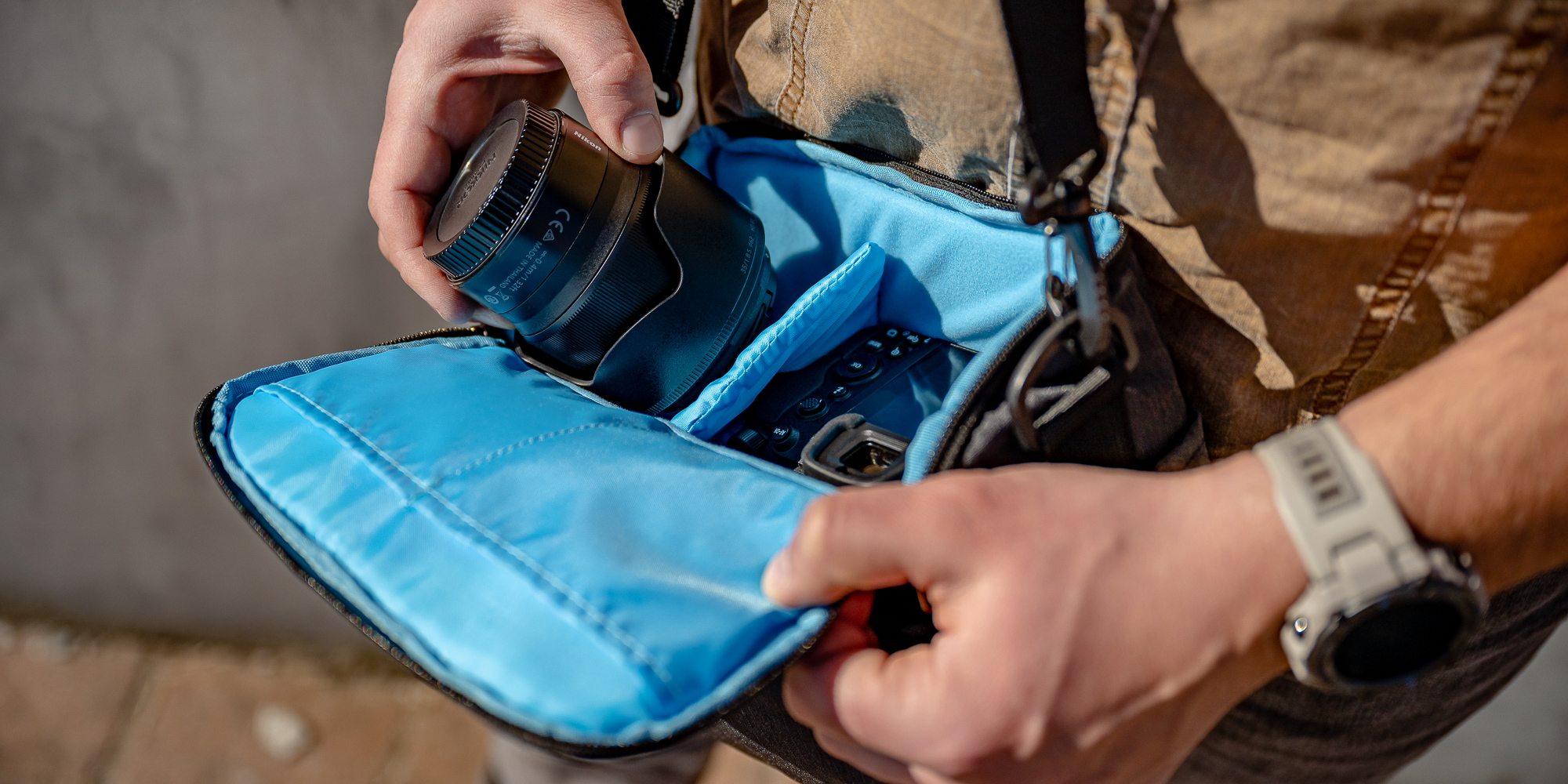 For photographers and vloggers
Do you care about quick access to your camera? Fotopro FB-03D photo bag with shoulder strap and top-opening main compartment will be a perfect choice! You can easily fit the basic tools of your work, which you use during photo shoots and vlogging. The bag doesn't take up much space, so taking photos and videos will be comfortable even if it's slung over your shoulder all the time.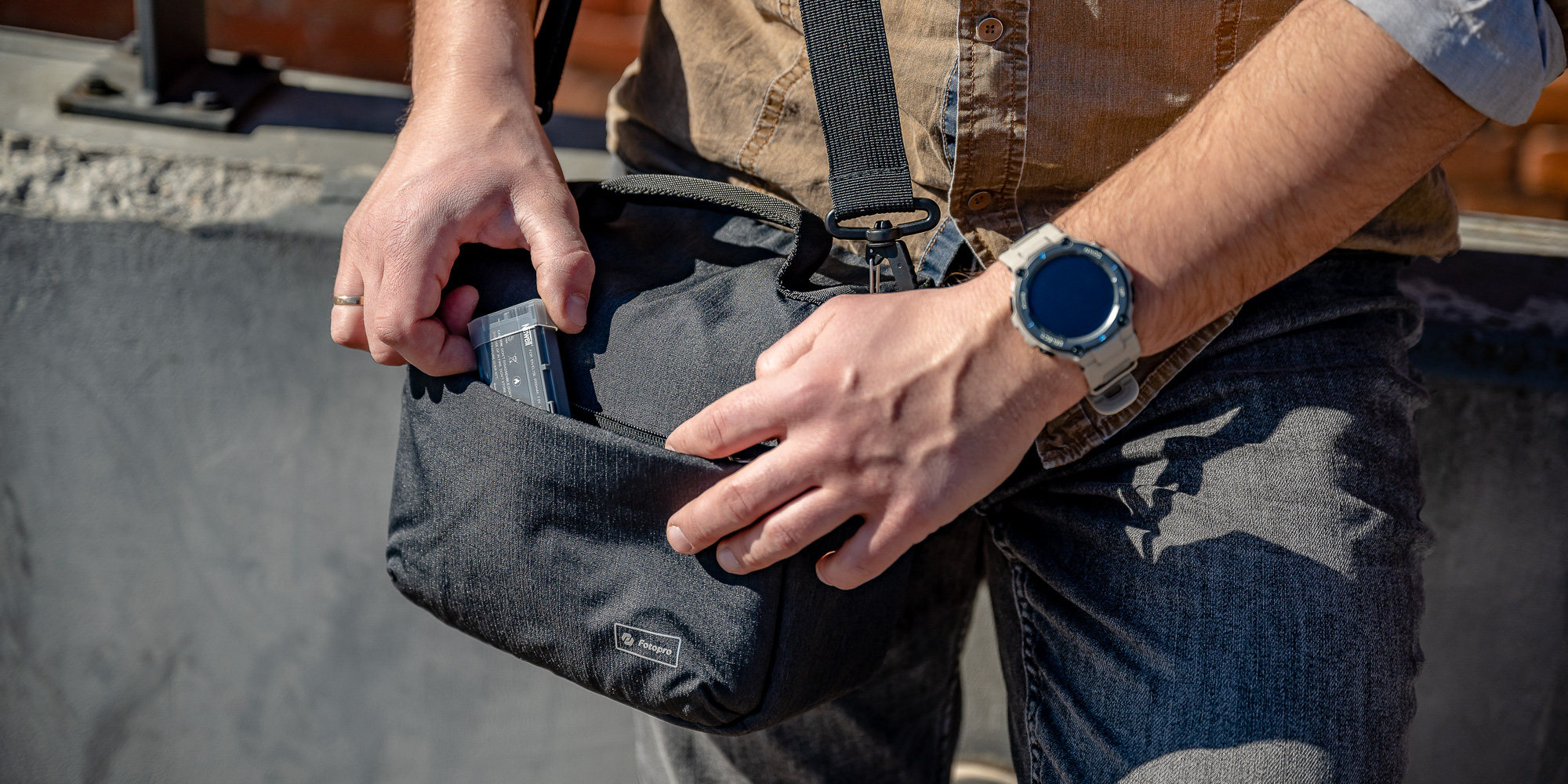 Specification
Model: Fotopro FB-03D
Colour: black
Capacity: 5 l
Material: hard-wearing nylon fabric
External dimensions: 240 x 140 x 220 mm
Internal dimensions: 220 x 110 x 200 mm
Weight: 270 g
Kit contents
photograph bag Fotopro FB-03D
shoulder strap