Description
The Redleaf PicMe camera with printer for kids is a great way to spark creativity, have fun and discover new interests. The device allows you to take photos and record videos, which are stored on a memory card. Each photo can be printed instantly with the built-in printer, which does not require ink replacement. In the set you will find up to 3 rolls of thermal paper. Each of them will create about 58 black and white prints. The camera also features an additional selfie lens, a color preview screen and an LED lamp to illuminate your frames. Digital frames and filters will allow you to further decorate your photos. Included with the camera, you'll also find colorful stickers, a shoulder strap and a USB-A / USB-C cable.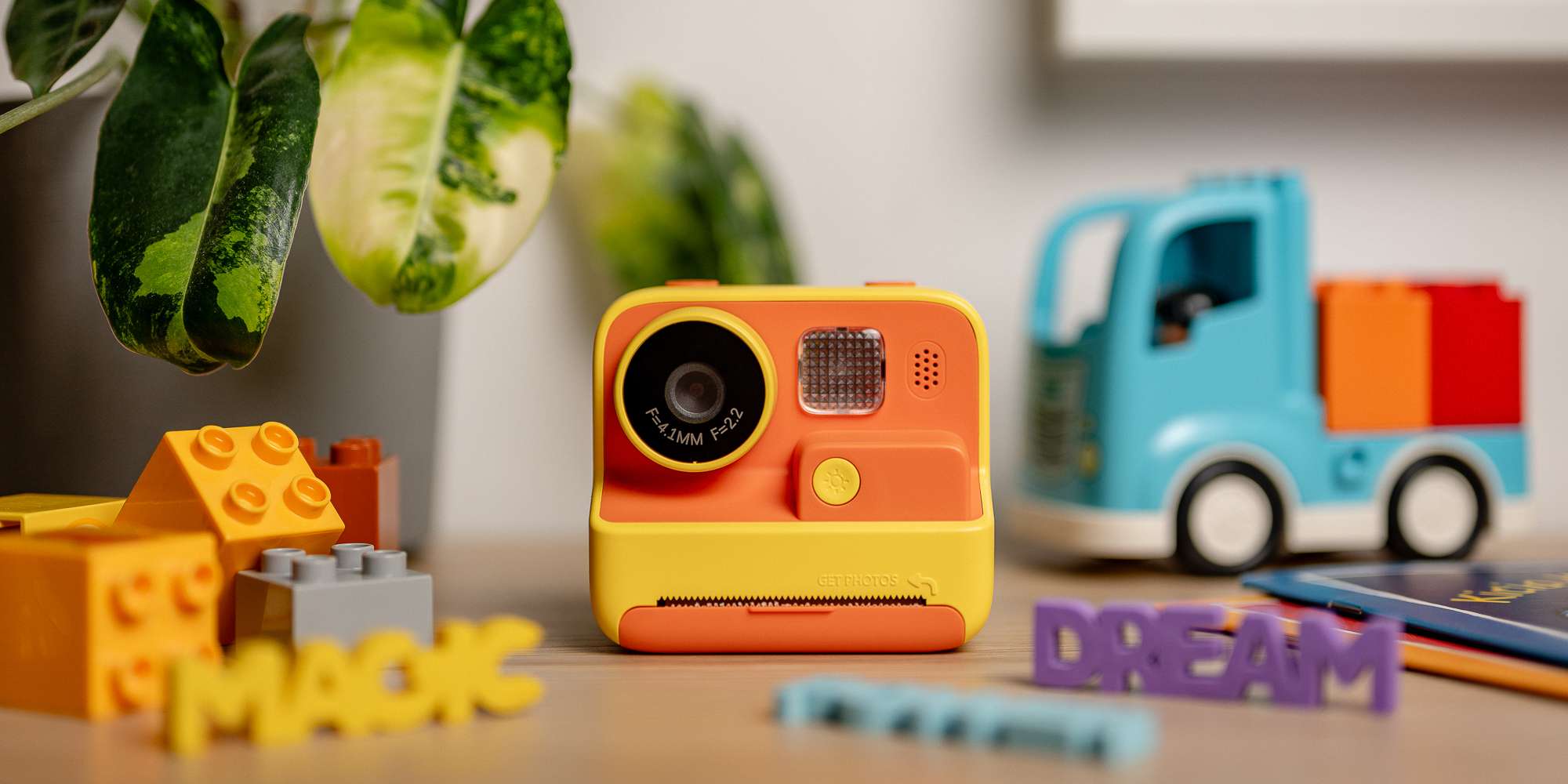 Main product features
photo camera with built-in thermal printer
possibility to take photos and record videos
1 roll of thermal paper allows you to print approximately 58 photos
easy and fast paper replacement
built-in screen (2″) with a resolution of 240 x 320 px
additional selfie lens located above the preview screen
equipped with microSD memory card slot (must be purchased separately)
up to 4 h of operation on a single charge
built-in LED lamp to illuminate frames
possibility to take self-timer photos (3, 5, 10 seconds)
3 brightness levels for prints
4 available photo resolutions – 12 / 26 / 32 / 48 MPX
video recording in HD or FHD resolution
digital frames and stickers to decorate photos
possibility to change the color of the photo (filters)
audio notifications to indicate pressing buttons
included color stickers, shoulder strap, 3 rolls of thermal paper and USB-A / USB-C cable
Redleaf PicMe thermal paper sets available for sale separately
Instant photo printing
Discover the magical world of creativity with the unique Redleaf PicMe children's camera. The small device enclosed in a colorful case will allow the little ones to experience the joy of instantly capturing memories in photos and videos. Thanks to the built-in thermal printer, each captured frame can take the form of a 5.5 x 8.5 cm print, which you can paste into an album, place on the refrigerator or give to your loved ones.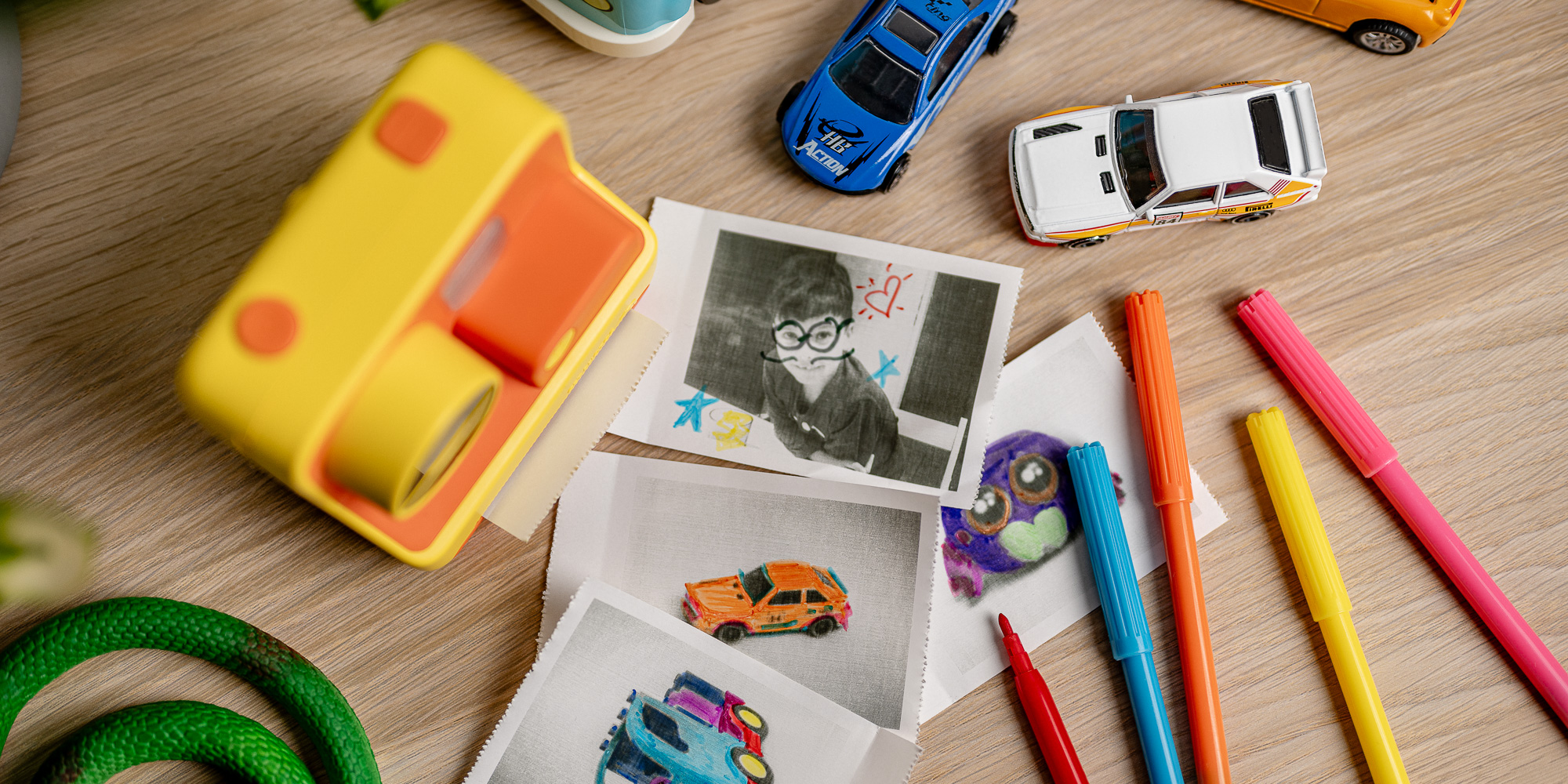 Print-without-ink
Thanks to thermal printing technology, you don't have to worry about replacing ink in the printer. This solution not only makes it easier to use, but also significantly reduces operating costs. How does it work? The printer uses special thermal paper, the same as the one on which most receipts are printed in stores. The camera allows you to choose from 3 brightness levels for black and white photos. One roll of paper will create about 58 prints.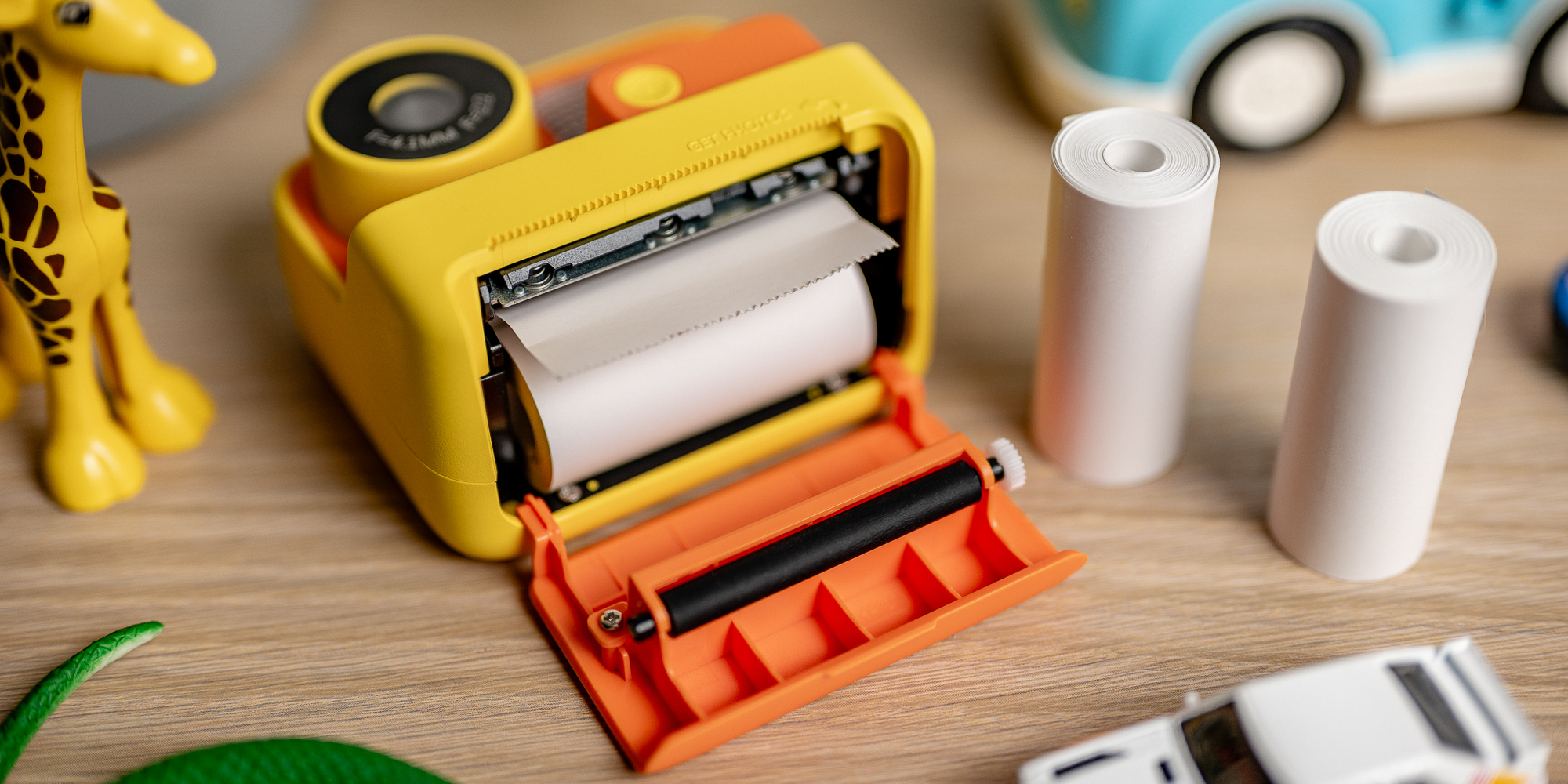 The perfect alternative to smartphones
Redleaf PicMe is a unique alternative to smartphones and traditional digital cameras that was created specifically for young photography enthusiasts. Not overloaded with excess features, the device is tailored to the cognitive abilities of children. Unlike smartphones, the Redleaf PicMe doesn't tempt with games and internet access, allowing them to focus one hundred percent on photos, videos and printing.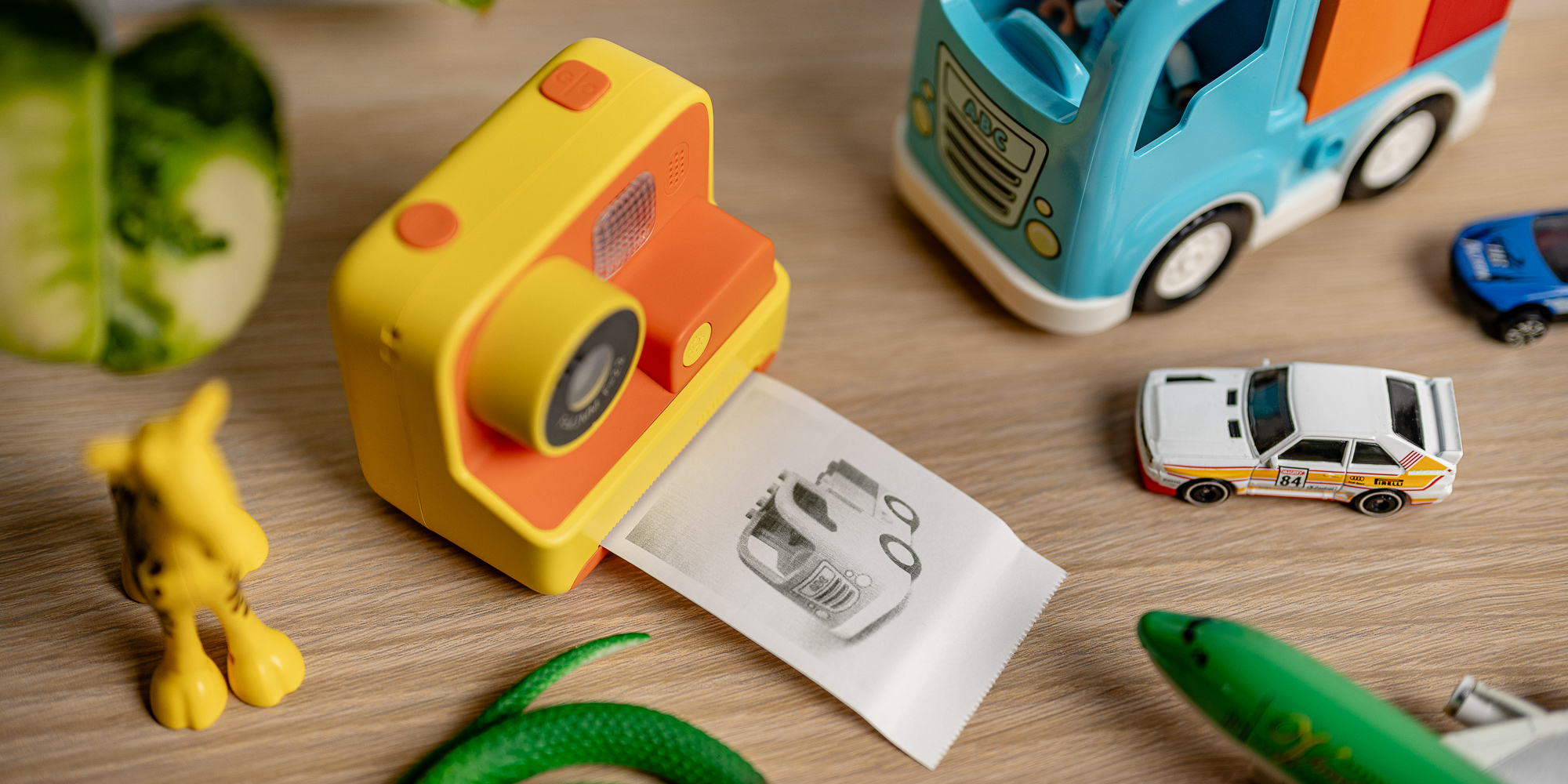 Thousands of photos and videos
The Redleaf PicMe camera with printer for kids is equipped with a microSD memory card slot. The popular storage medium allows you to record unforgettable moments in one place. Thanks to the memory card, every photo and recorded video taken with the PicMe camera will be conveniently transferred to the screen of a computer or other device. This allows children to go back to previously taken photos, create their own galleries and organize them as they see fit.
MICROSD (TF) memory card MUST be purchased separately.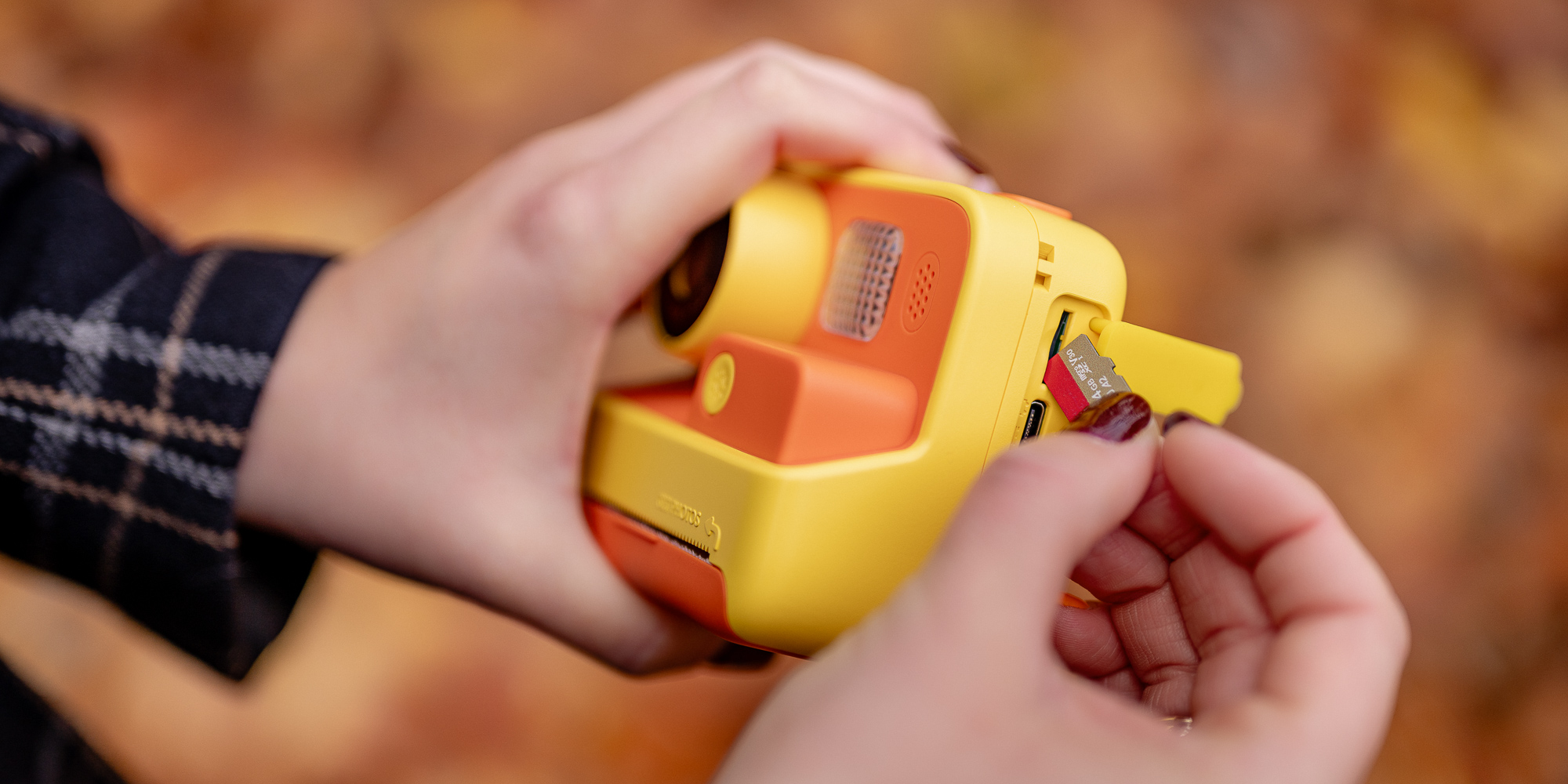 Selfie mode
On board the Redleaf PicMe camera, you couldn't miss the additional selfie lens located on the back. Thanks to it, you can easily check whether all the characters of a self-portrait taken handheld fit into the frame. And once everyone has shown off their funniest faces, the built-in printer will allow you to print the best photo in any number of copies.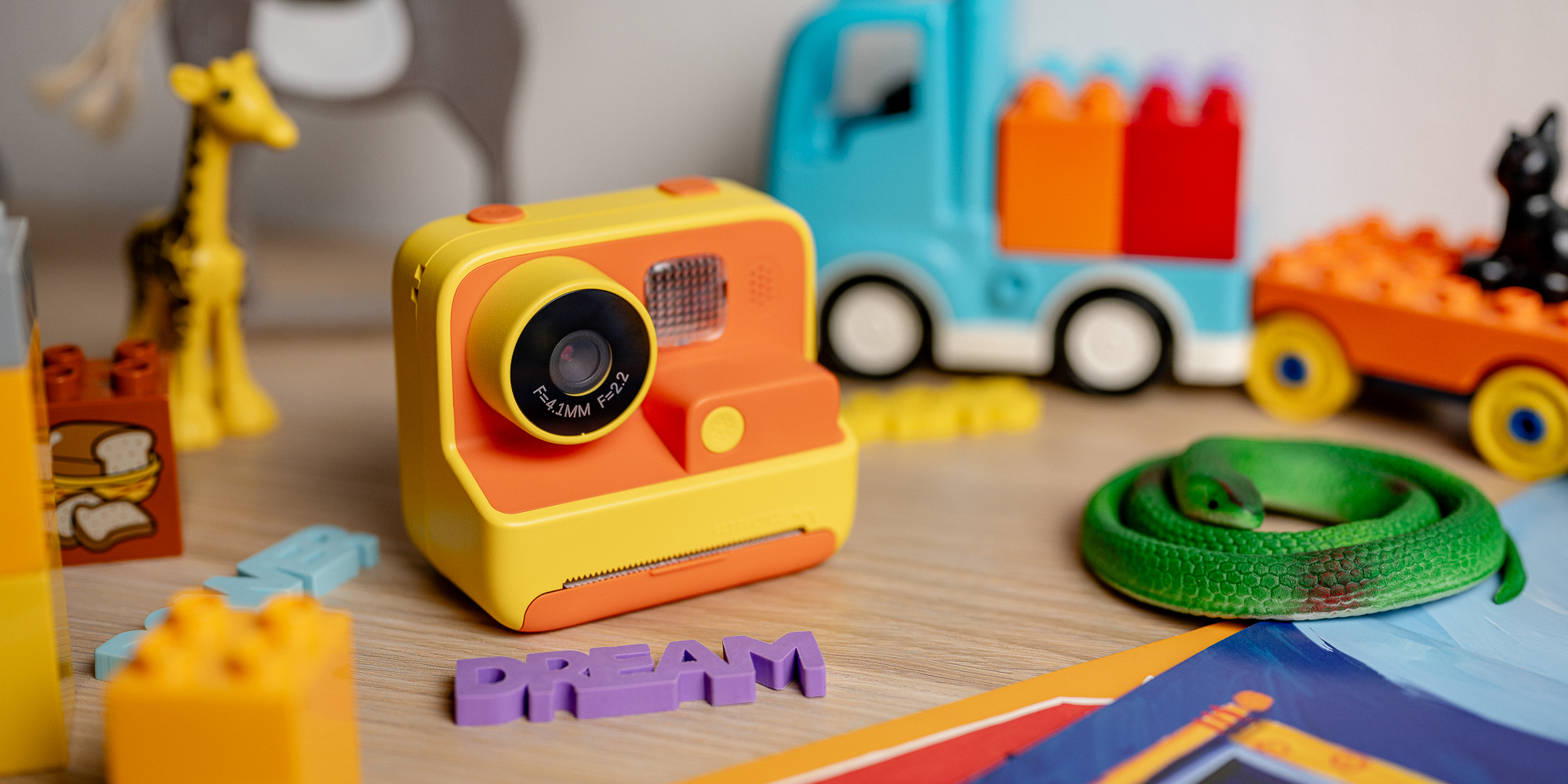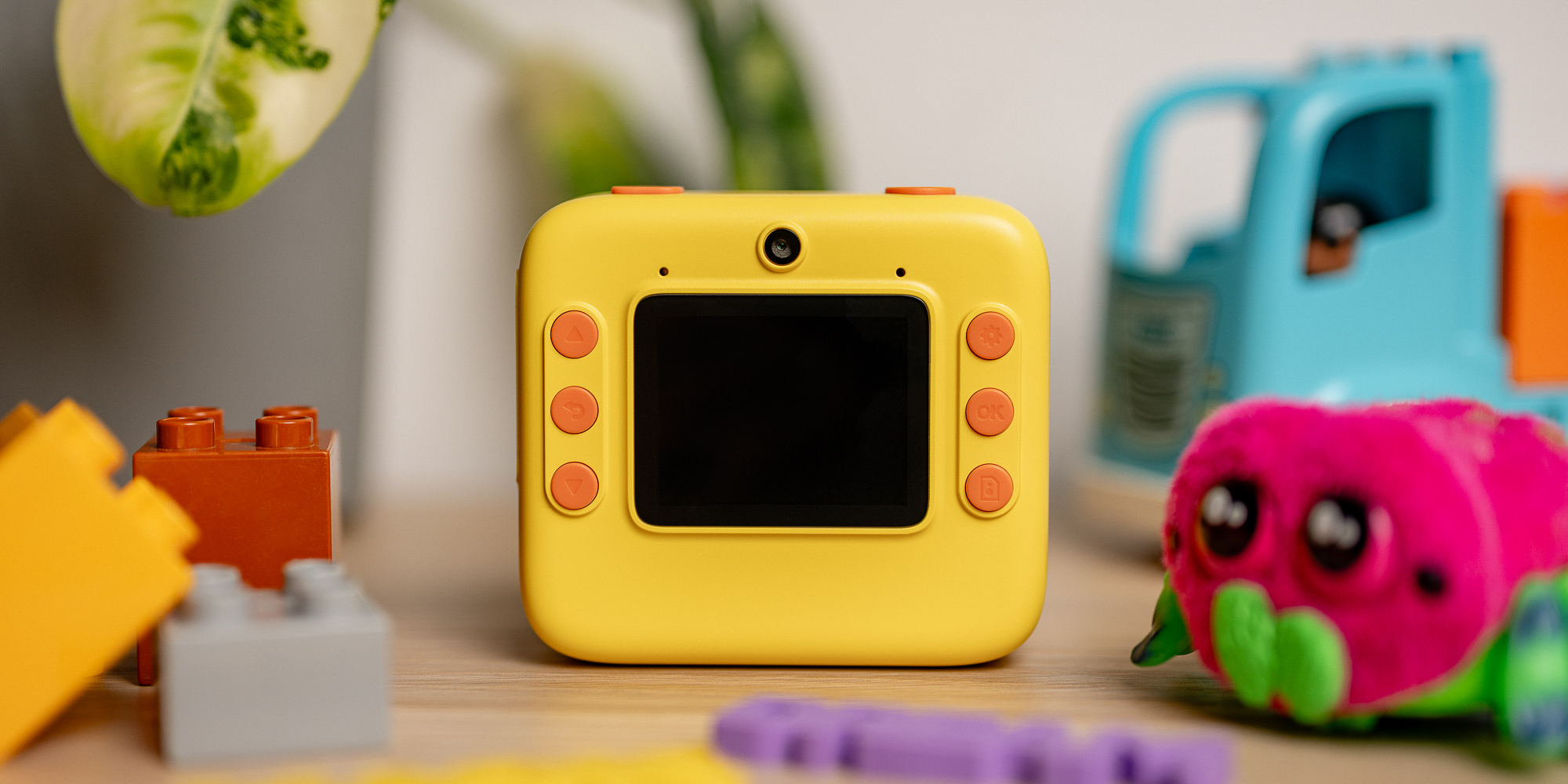 Frames, stickers and filters
Social media have accustomed us to all sorts of filters and virtual stickers that allow us to decorate our photos. There was no shortage of them here, either. Camera with printer for kids Redleaf PicMe allows you to use special templates with cartoon characters. Colorful photo frames, glasses, headgear and filters will allow you to diversify your photos and add a unique character.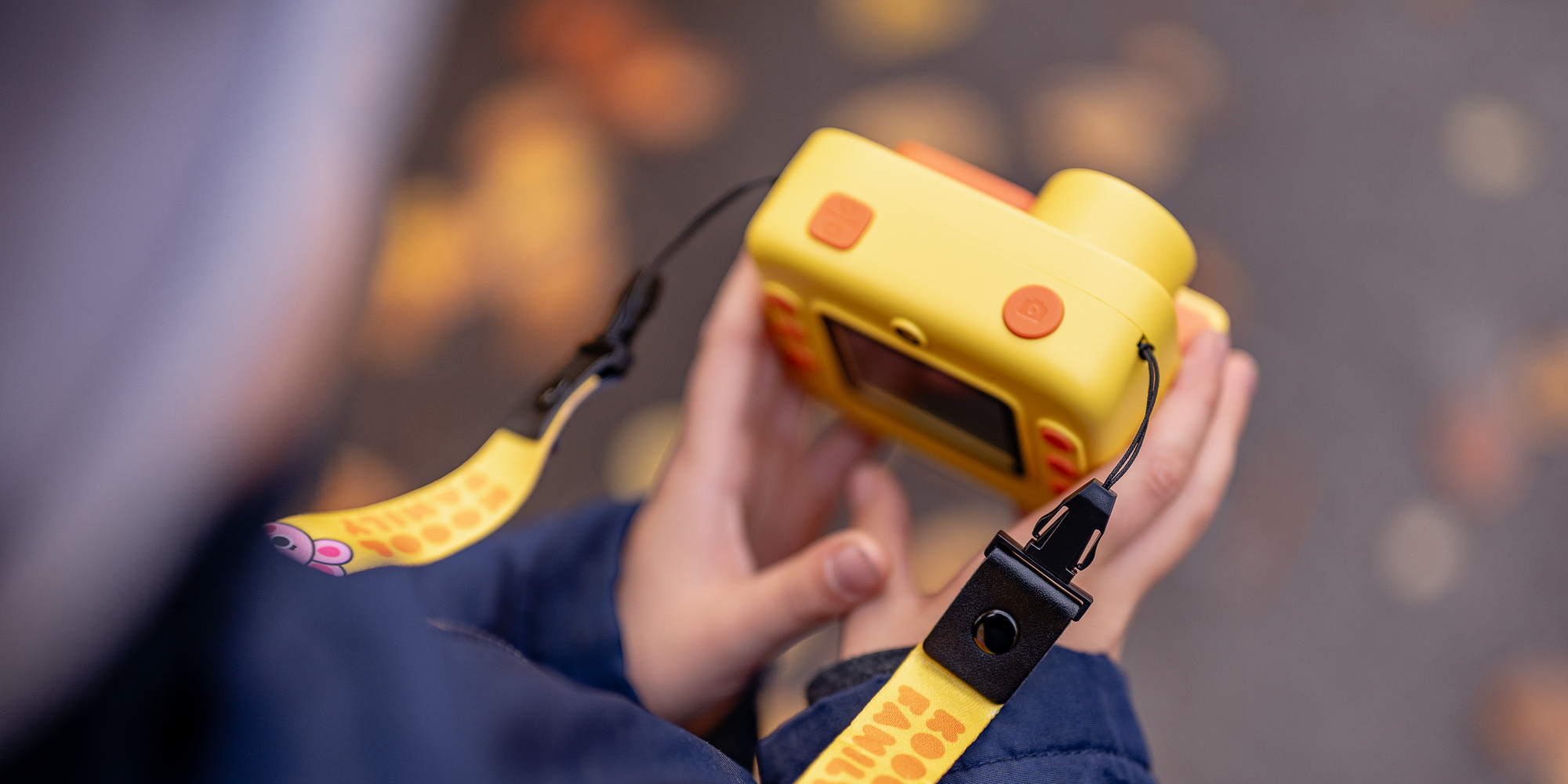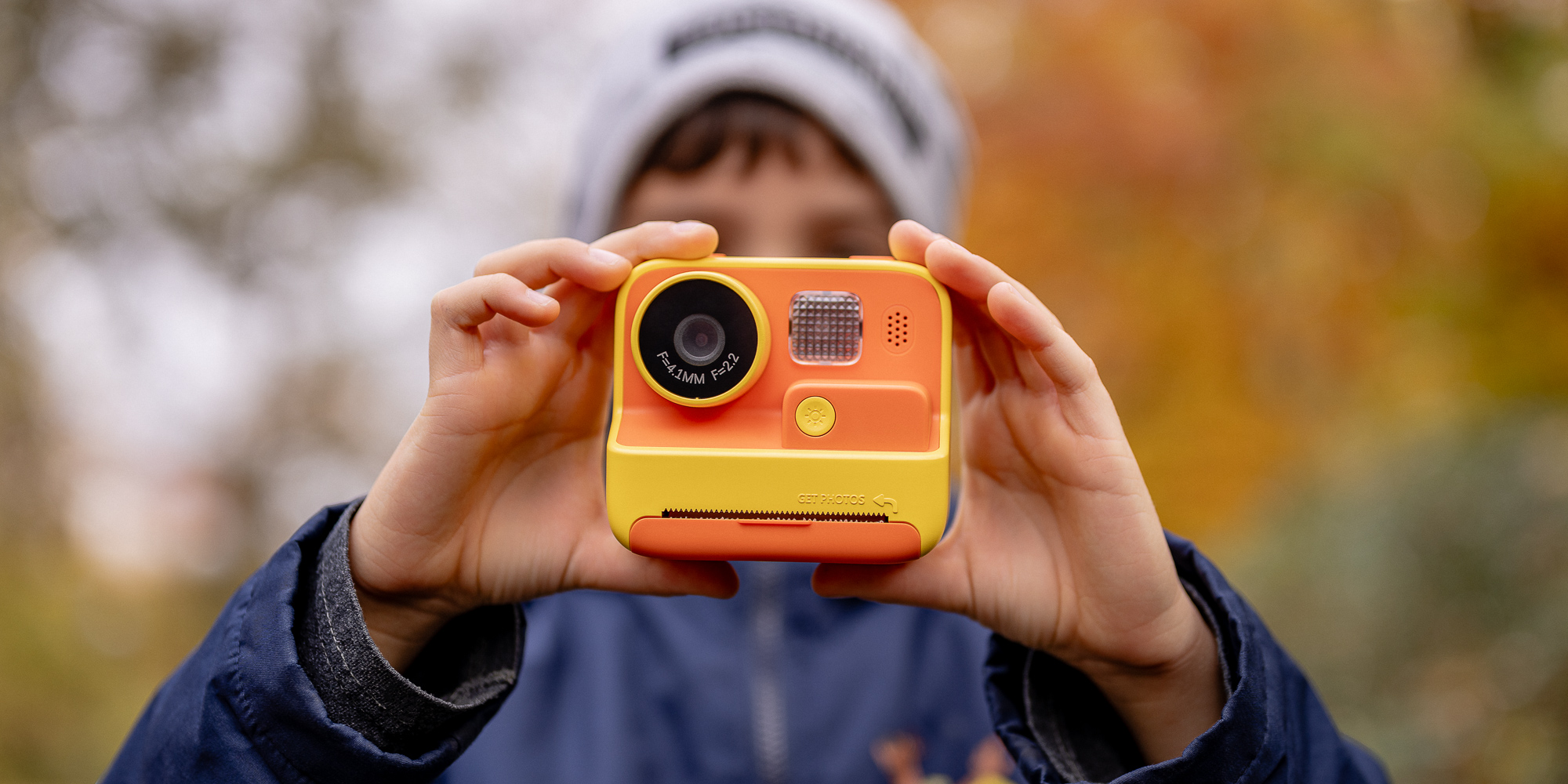 Additional accessories
Kids love unique gadgets, so they couldn't be missing from the Redleaf PicMe camera kit either. Special stickers with cartoon characters will allow you to decorate both the printed photos and the device itself. In turn, a colorful shoulder strap will make sure the camera is always at hand. The kit also includes 3 rolls of thermal paper and a charging cable.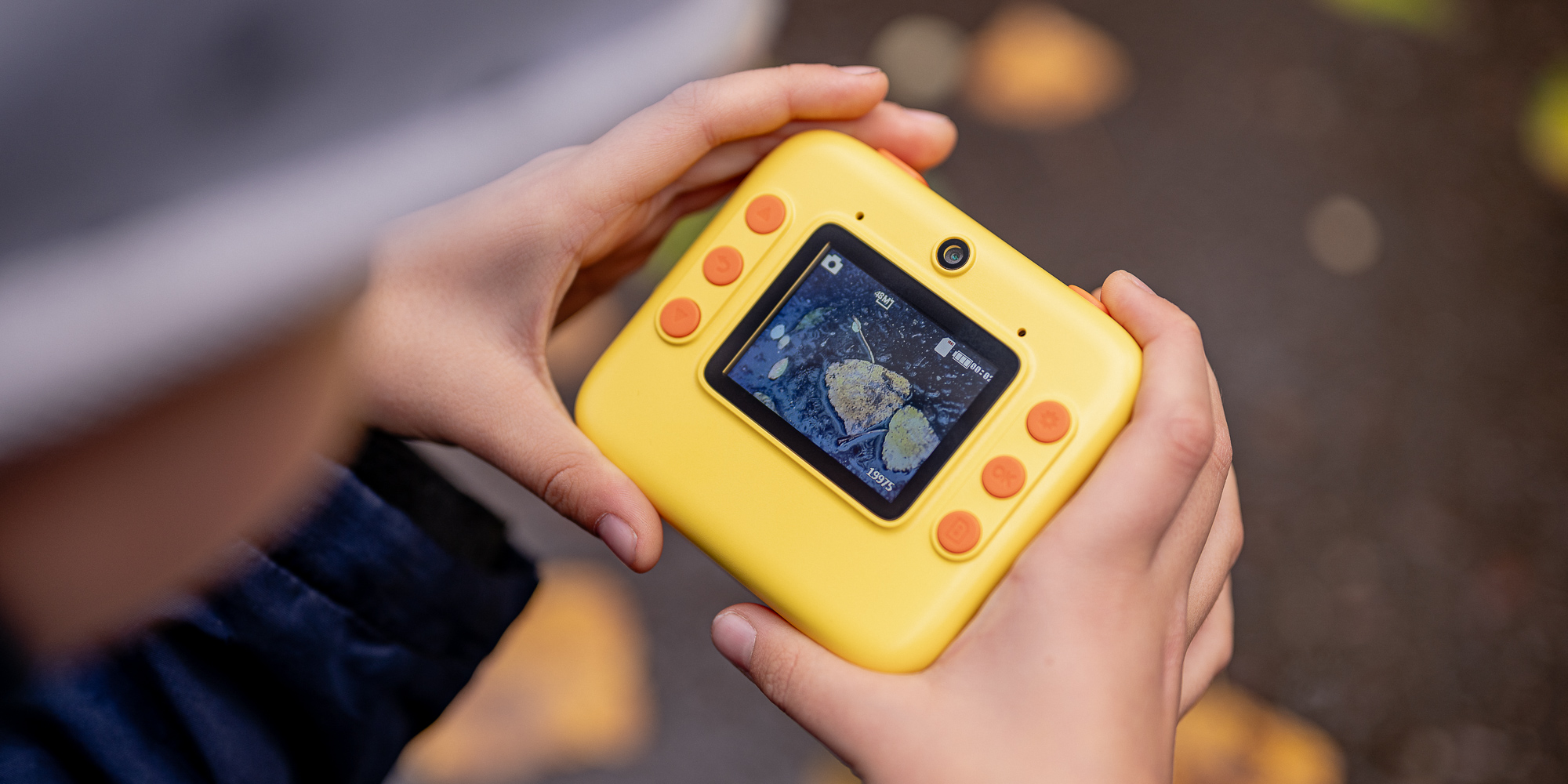 Ideal gift idea
Redleaf PicMe is a perfect gift idea that will spark creativity, help discover new passions and provide unforgettable moments of joy. The colorful casing, intuitive operation, ability to take photos and record videos, instant photo printing, and a rich set of accessories is a proven recipe for a child's smile!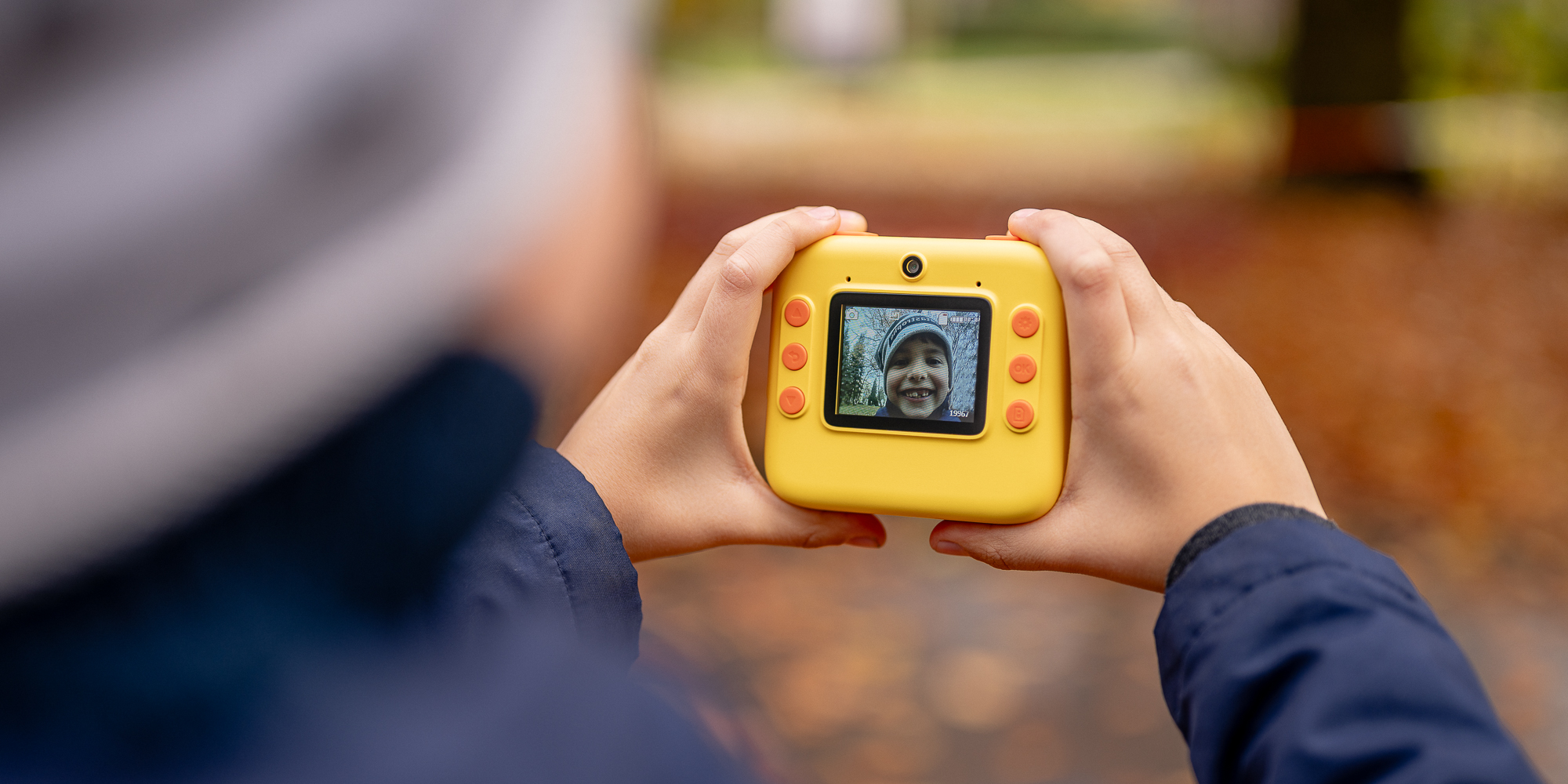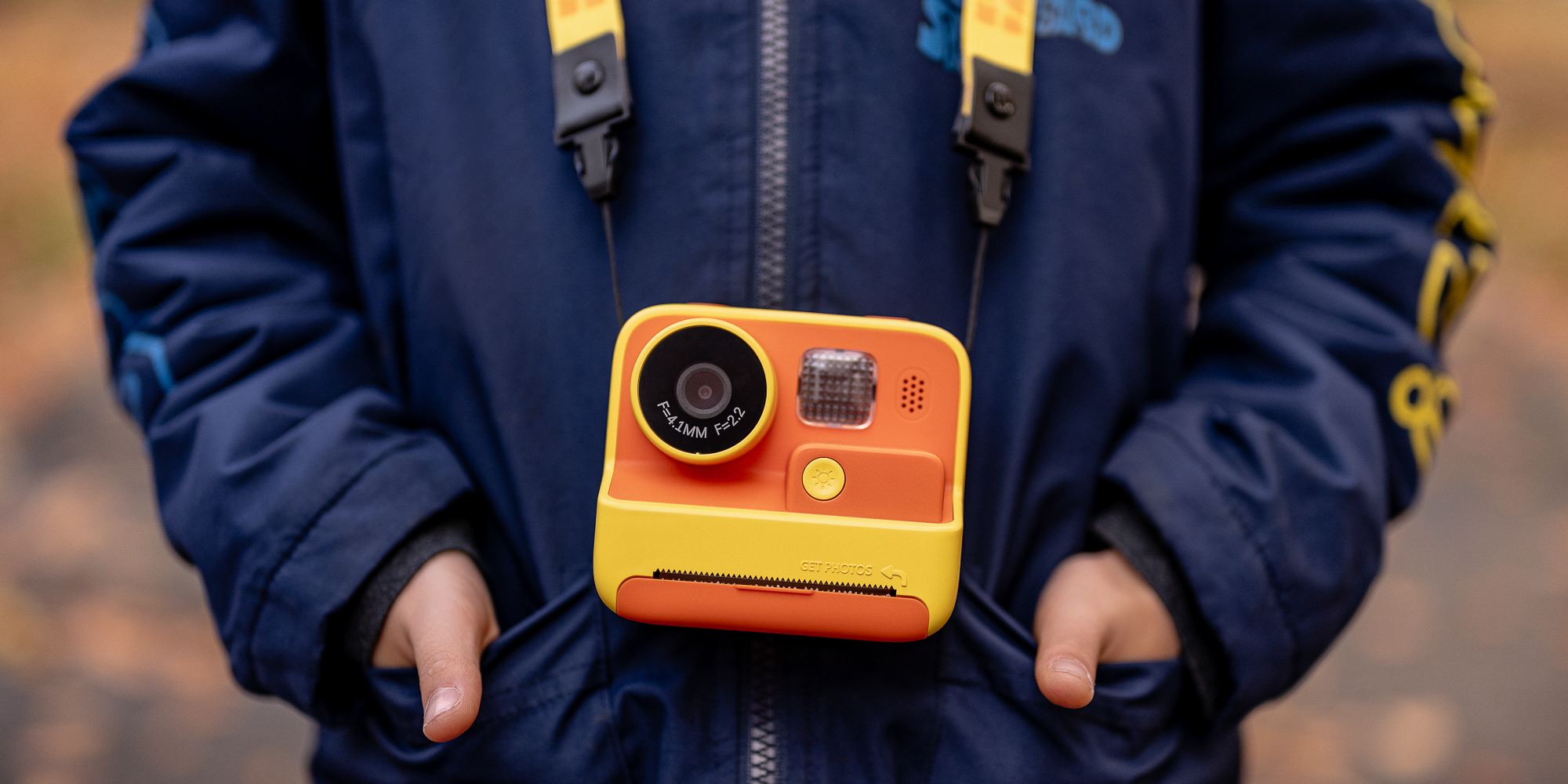 Specification
model: Redleaf PicMe
color: yellow
screen: 2″ (IPS, 240 x 320 px)
number of prints from 1 roll of paper: about 58 photos
size of a single print: 5.5 x 8.5 cm
photo resolution: 12 / 26 / 32 / 48 MPX
video recording resolution: HD / FHD
Ports:

micro SD (TF)
USB-C (5 V / 1 A)

rechargeable battery: built-in (1400 mAh)
charging time: about 2.5 h
working time on a single charge: up to 4 h
video recording time on a single charge: up to 2.5 h
dimensions: 90 x 80.7 x 55.8 mm
weight: 181.8 g
Kit contents
photograph camera with printer for children Redleaf PicMe – yellow
thermal paper (3 rolls)
shoulder strap
sticker set
USB-A / USB-C cable