Description
The XW01 UV rock space steriliser can disinfect everyday objects in just 1 minute, destroying up to 99.9% of viruses and bacteria on their surface. It also features a wireless smartphone charging function. Protect yourself and your loved ones from germs and germs.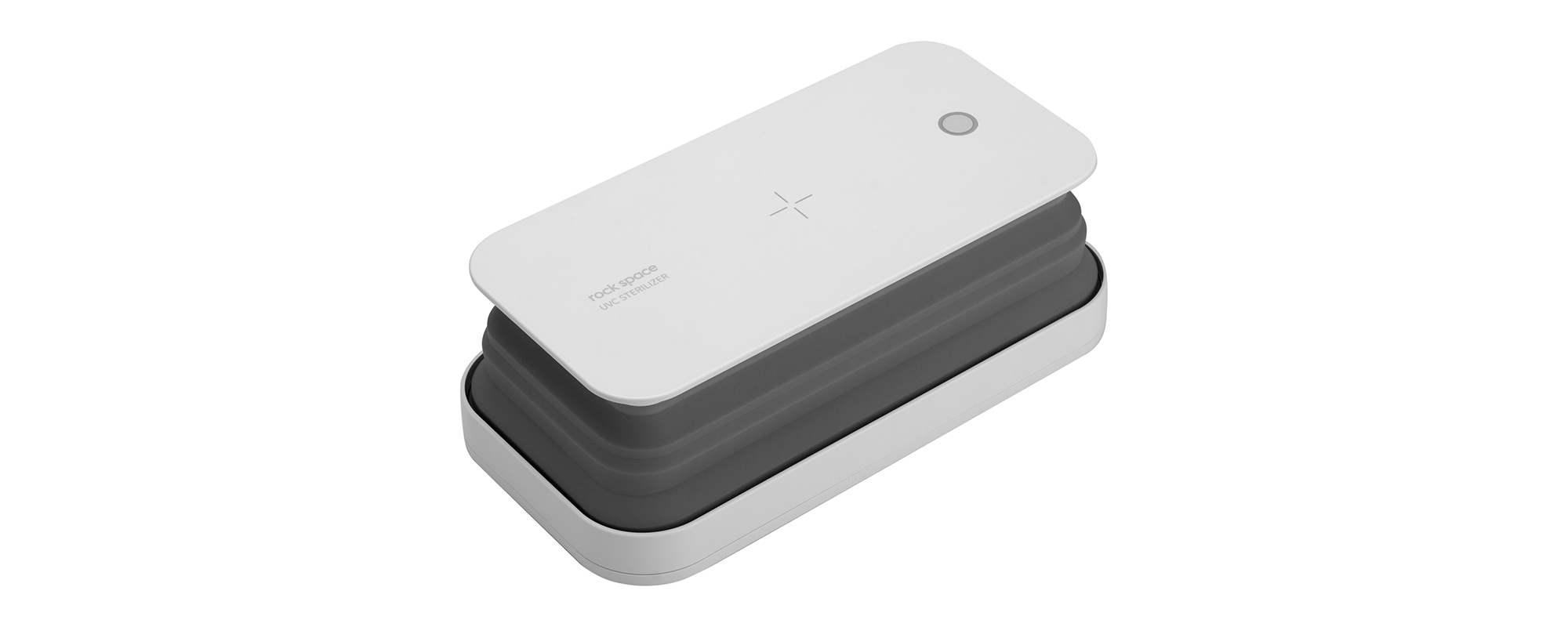 Virus and bacteria conqueror
UV lamps emit rays that neutralize up to 99.9% of bacteria, viruses and other unfriendly microorganisms. UV-C ultraviolet light will reach every hidden corner and kill bacteria unattainable with a simple cloth and chemical disinfectant.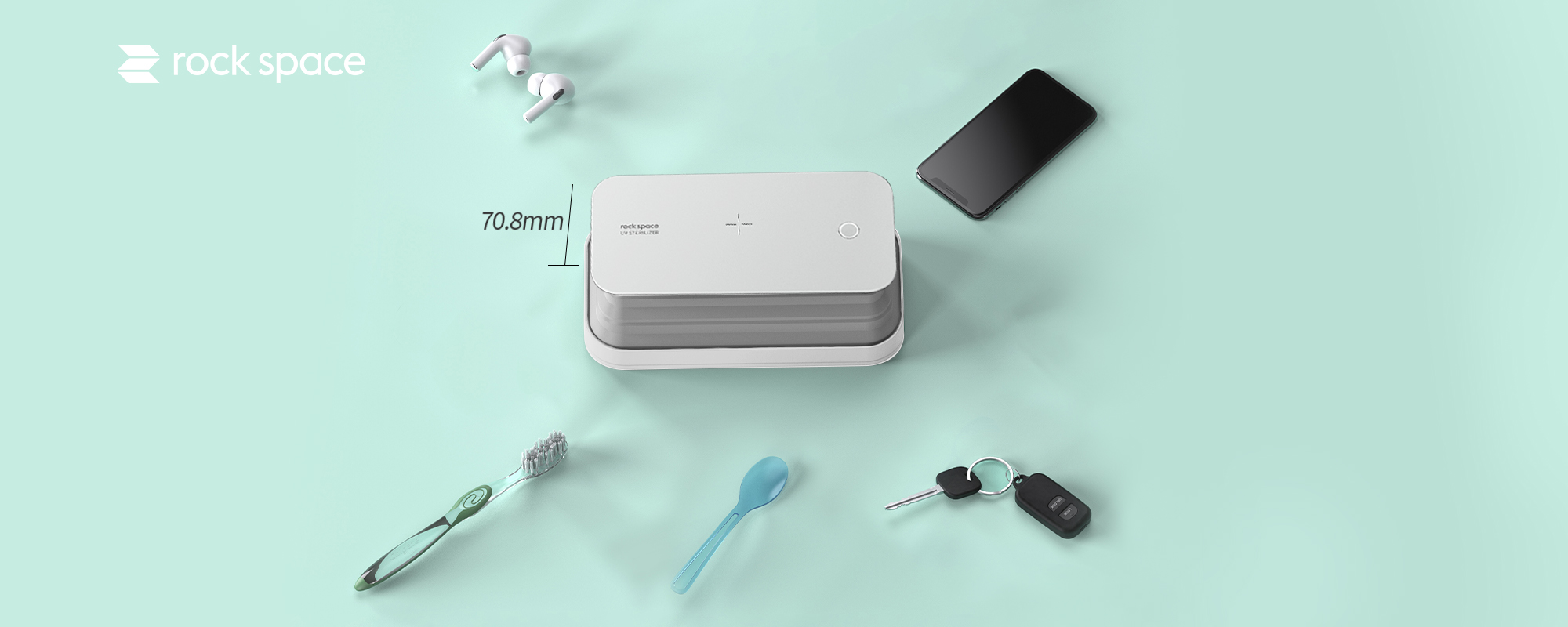 Application
In addition to the smartphone, we can also sterilize other everyday items that are often exposed to bacteria and viruses, e.g:
soother, toys for children
protective masks, gloves
kitchen utensils, knives, spoons, forks
jewellery, watches, glasses, keys, pens
beauty and hairdressing salon equipment, scissors, brushes, combs
personal care products, toothbrushes, cosmetic products
payment cards, banknotes, coins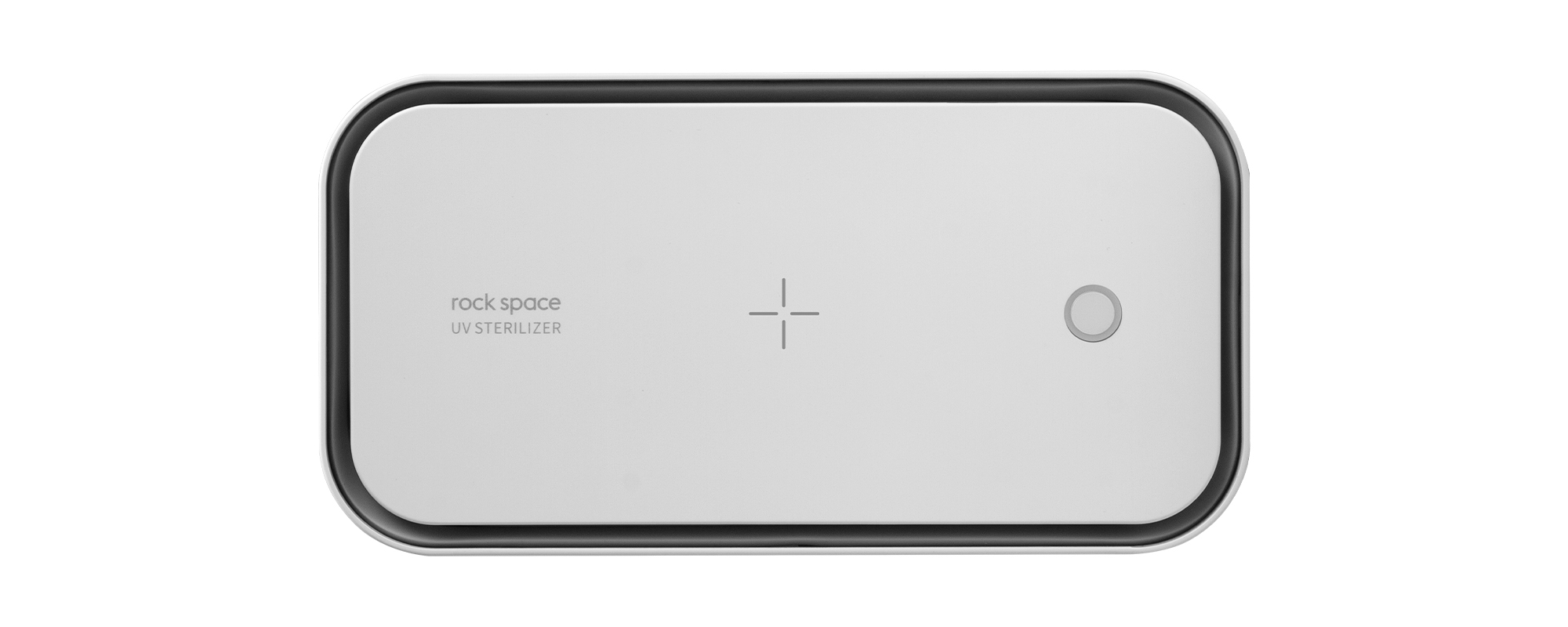 Easy to use
Just put the item inside the machine, press one button, wait a minute and you're done! The sterilization process has just finished. The built-in safety mechanism will automatically switch off the UV lamps if the cover is raised.
Mobile disinfection point
The device is small and lightweight. It can be powered by a regular charger from your smartphone, power bank or via the USB port of your laptop. It will work well at home, while working in the office and during the holiday trip. It will fit into almost every bag or backpack.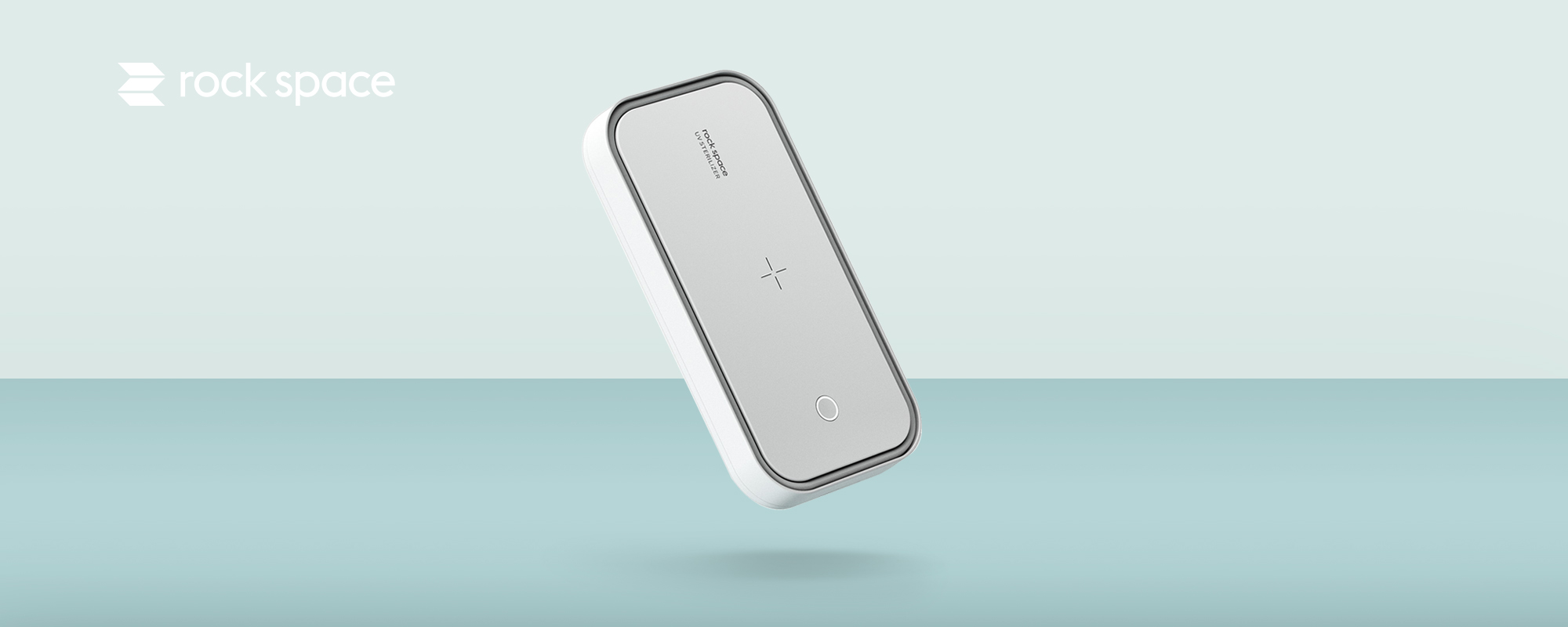 Charging cradle
The rock space sterilizer has been enriched with a fast wireless charging function. The modular design of the device allows you to use the sterilizer as a comfortable stand on which you can charge your smartphone and watch a movie. It is possible to charge the phone and disinfect objects simultaneously.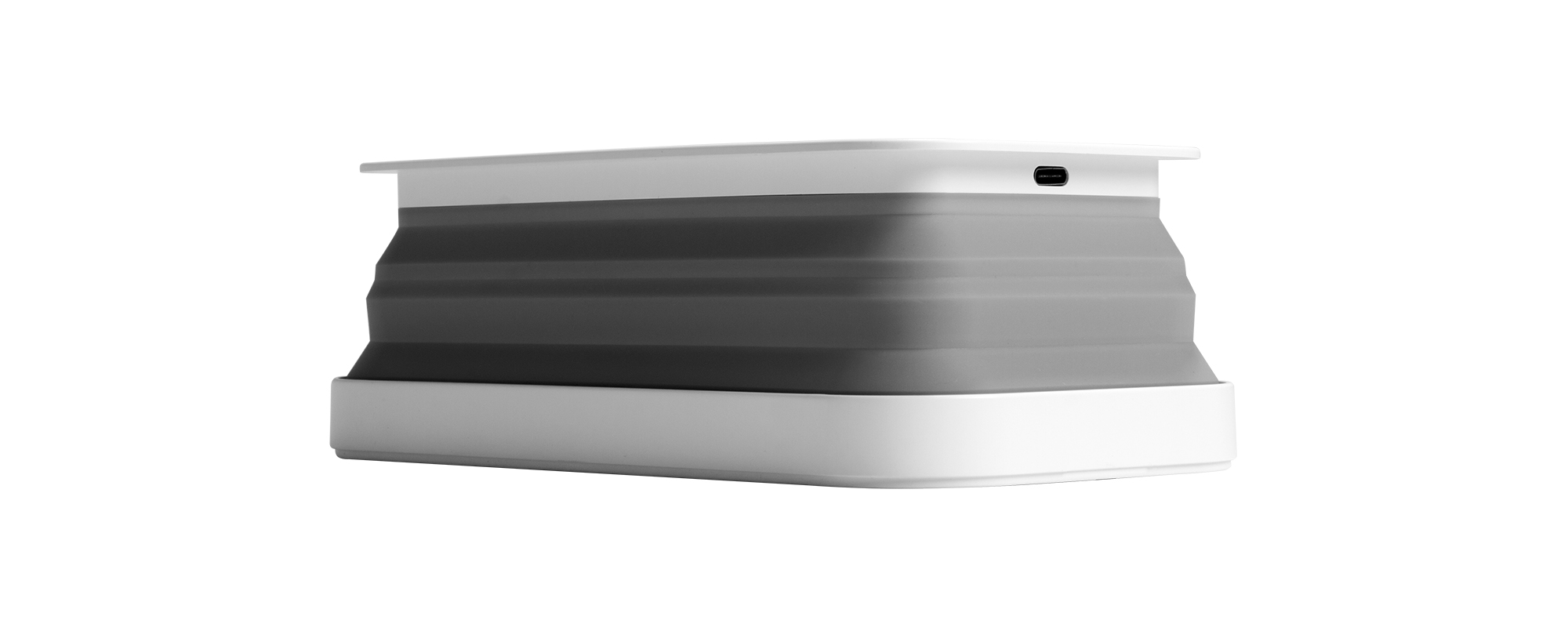 Health and safety
By purchasing an effective tool in the fight against viruses and bacteria, we can ensure the safety of ourselves and our loved ones. UV rock sterilizer space XW01 with a wireless charger is a great idea for a small gift.
Specification
Model: rock space XW01
Ccolour: white
Material: PC + Silica Gel
Input voltage: 5 V / 2 A / 9 V / 2 A
Wireless charging: 5 W / 7,5 W / 10 W / 15 W
Rated power: 18 W
UV wavelength: 260-280 nm
UVC light lifetime: 10000 h
UVC lamps: 3 x 4mW
Wireless charging distance detection: ≤ 8 mm
Certificates: CE, RoHs
Dimensions: Folded: 20 x 10 x 2 cm / Unfolded: 20 x 10 x 7 cm
Weight: 240 g
Set contents
UV rock space sterilizer XW01 with wireless charger
USB cable – USB-C
Instruction manual