Description
Saramonic Blink900 HM Handheld Mount for Transmitters
The Saramonic Blink900 HM Handheld Mount for Transmitters is a revolutionary device that will easily transform the Blink900 TX microport into a reporter microphone. The clip-on mount allows you to connect accessories in a second. The ergonomically designed handle will be great for interviews, live coverage, events and conferences. The built-in rechargeable battery will allow you to charge the Blink900 TX transmitter twice.
Main product features
An innovative mount that allows you to convert the Blink900 TX transmitter into a handheld microphone
Ideal for interviews, presentations, live reports, speeches, podcasts and many other applications
Lightweight and ergonomic design
Built-in Li-ion rechargeable battery (1100 mAh) to extend the working time with the transmitter
the use of gold contacts ensures efficient charging of the transmitter
included foam wind shield and USB-C charging cable
Convert the transmitter into a traditional microphone
The Saramonic Blink900 HM Handheld Transmitter Mount is a great way to expand the functionality of your Blink900 wireless audio transmission system. A street probe, a wedding toast, a podcast recorded in the field, a live report, a stage performance – in any of these situations you can turn a small microphone into a reporter's microphone.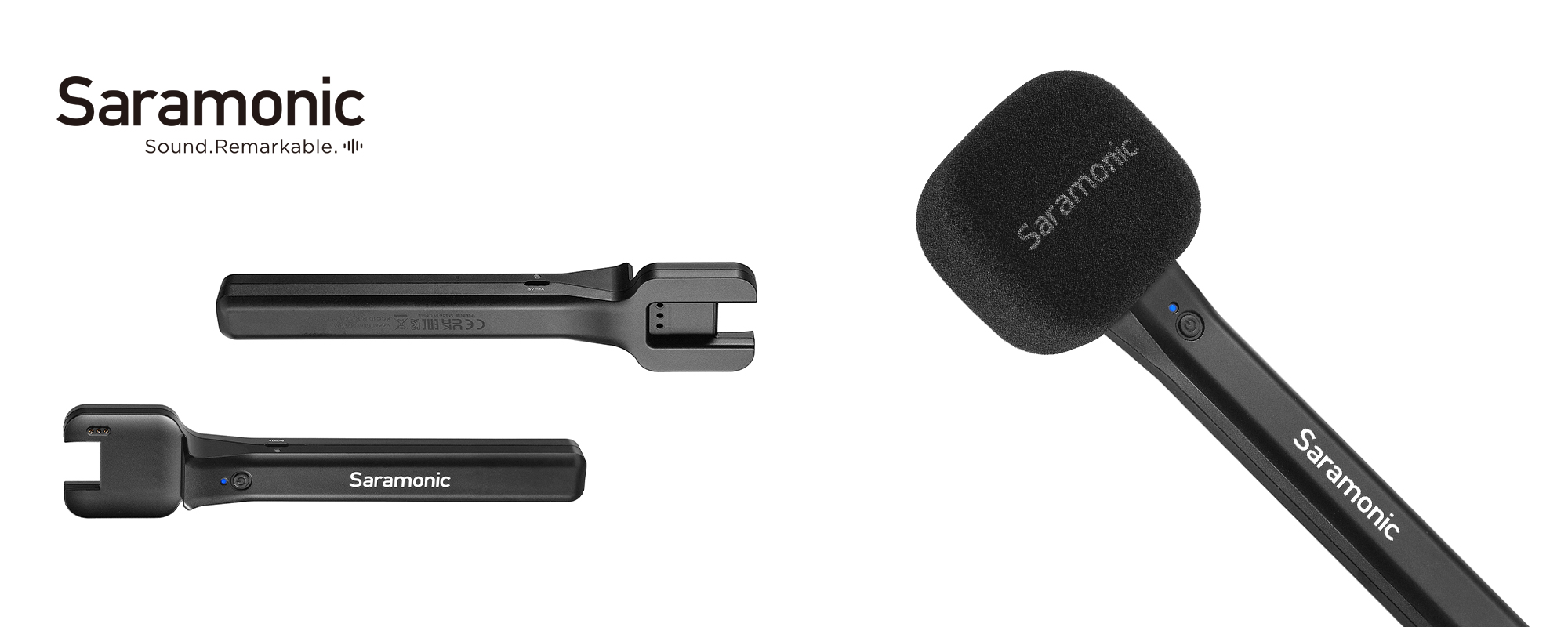 Ideal connection
The Saramonic Blink900 HM mount is designed to allow you to quickly and easily pair devices within the Blink900 system, without removing the transmitter from the mount. Simply place the microport on top of the accessory and lock its position with the clip. The perfect fit will ensure that the device stays in place while making recordings.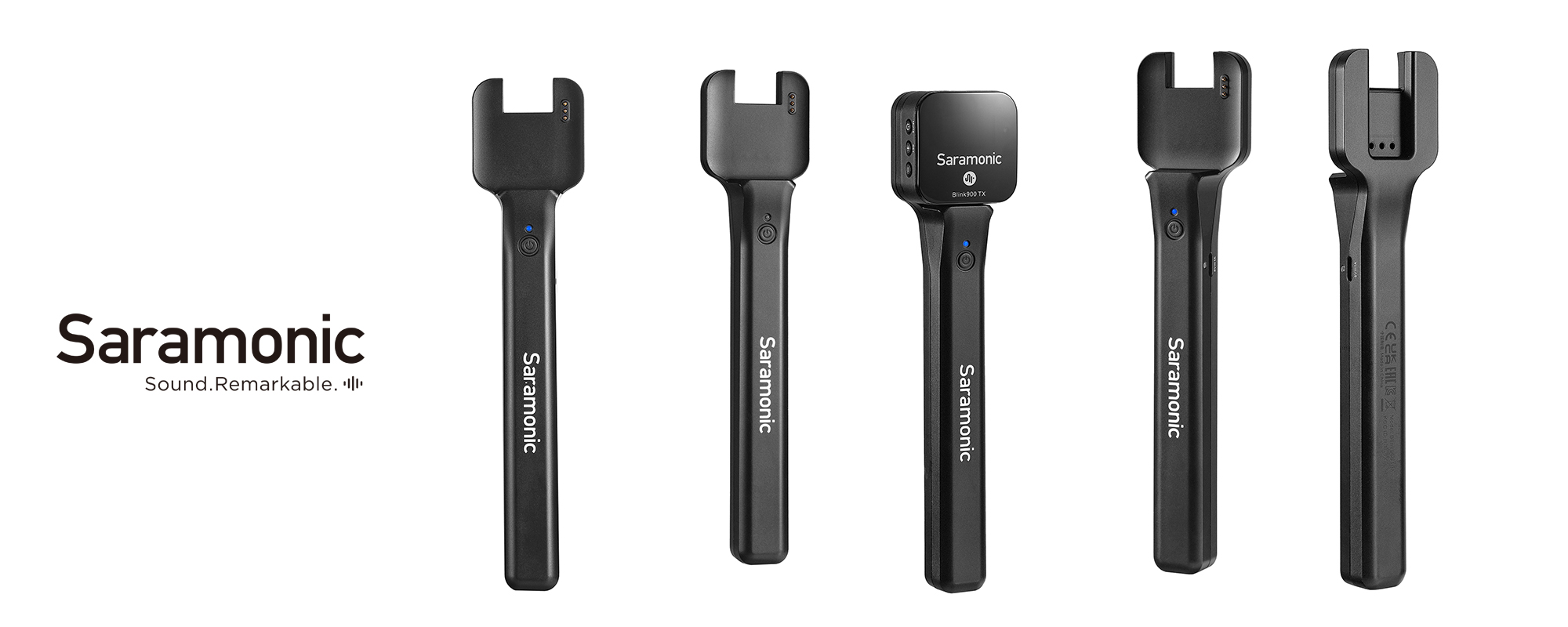 Additional power source
The Saramonic Blink900 HM handheld is equipped with an 1100 mAh rechargeable battery. It will effectively extend the operating time of the Blink900 TX transmitter. A fully charged holder will allow you to replenish the microport's energy twice. Thanks to the use of gold contacts on the holder, you are assured that the charging process of the microport will run without any interference.
Wind shield included
Included with the Saramonic Blink900 HM mount you will find a foam wind shield that will give the connected devices a professional look. When you put it on the Blink900 TX microport, it will be difficult to distinguish this set from a real microphone. The shield will reduce unwanted wind noise and other interference that could affect the quality of your recordings.
Specification
model: Saramonic Blink900 HM
power supply: built-in Li-ion battery (1100 mAh)
handle charging time: 2 h
charging time of Blink900 TX transmitter: 2 charges
charging port: USB-C
dimensions: 195.5 x 43.5 x 22 mm
weight: 66 g
Kit contents
Saramonic Blink900 HM handheld mount for transmitters
foam wind shield
USB-A / USB-C cable