Description
The Saramonic LavMicro U3A is a tie microphone designed to work with mobile devices that have a USB Type-C connector.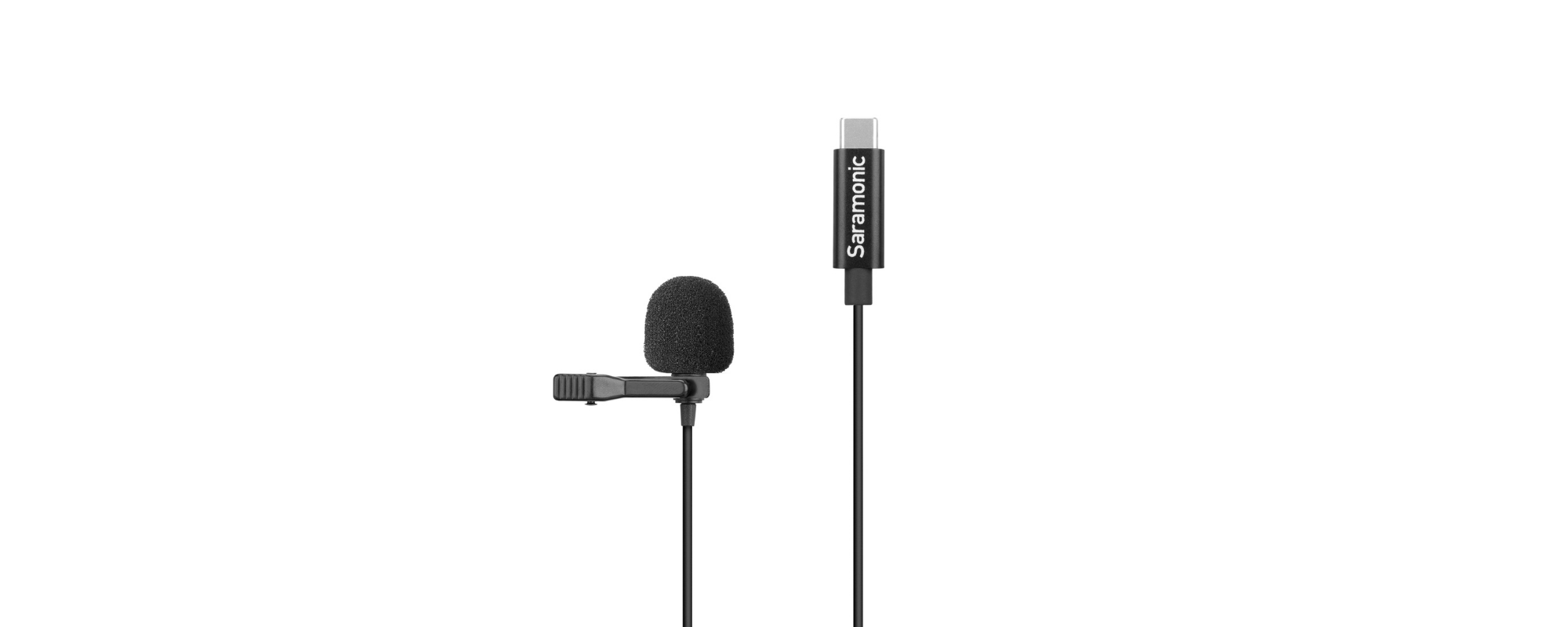 Small size and light weight
Despite its small size, the LavMicro U3A significantly improves the quality of recorded audio compared to most built-in microphones on smartphones or tablets. It features high quality sound capture and an omnidirectional characteristic, so you don't have to worry about lavalier placement. The weight of the microphone with cable is only 19.9 grams, and when connecting the angled adapter, included in the set, it is only 5.7 grams.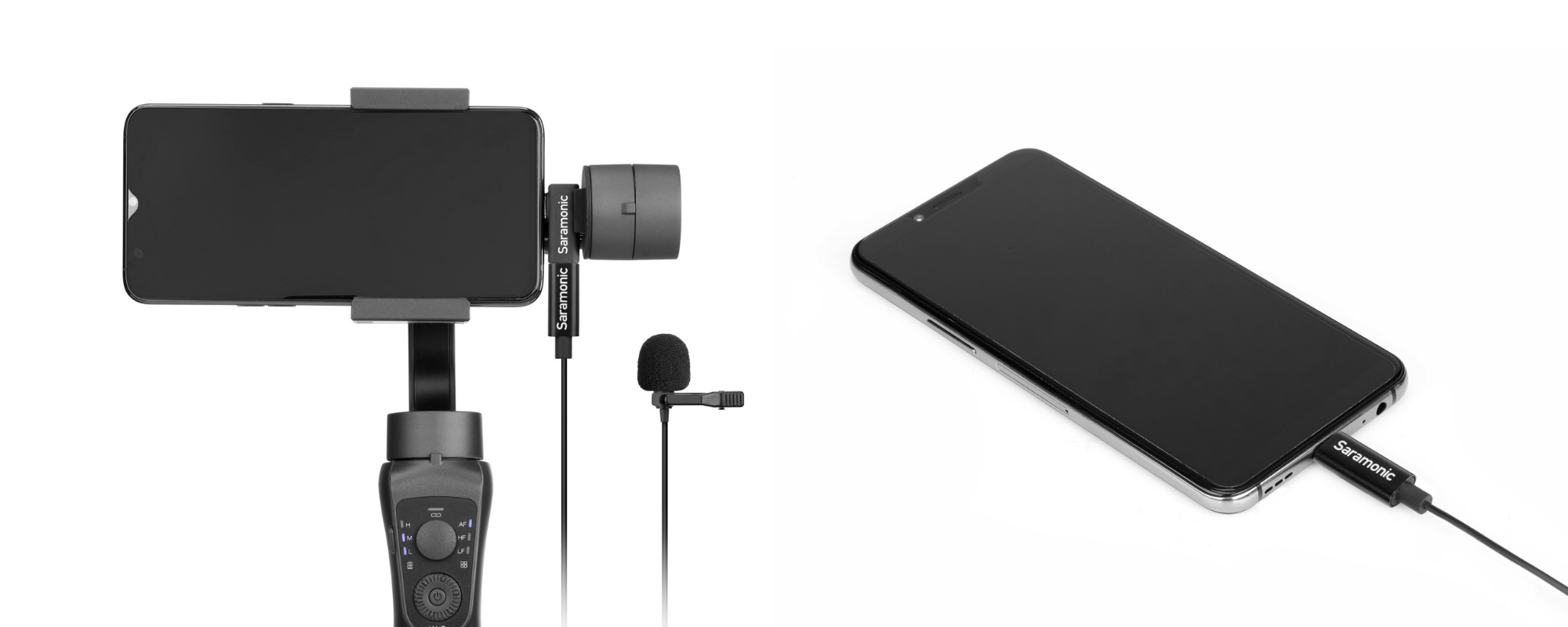 Non-necessary accessories
The microphone has a clip that allows you to clip it to your clothing, so it can be as close to the person speaking as possible. The microphone dome is equipped with a foam wind shield to reduce noise from air movements. LavMicro U3A microphone comes with an adapter, allowing it to be attached to stabilizers and gimbals at 90 degrees.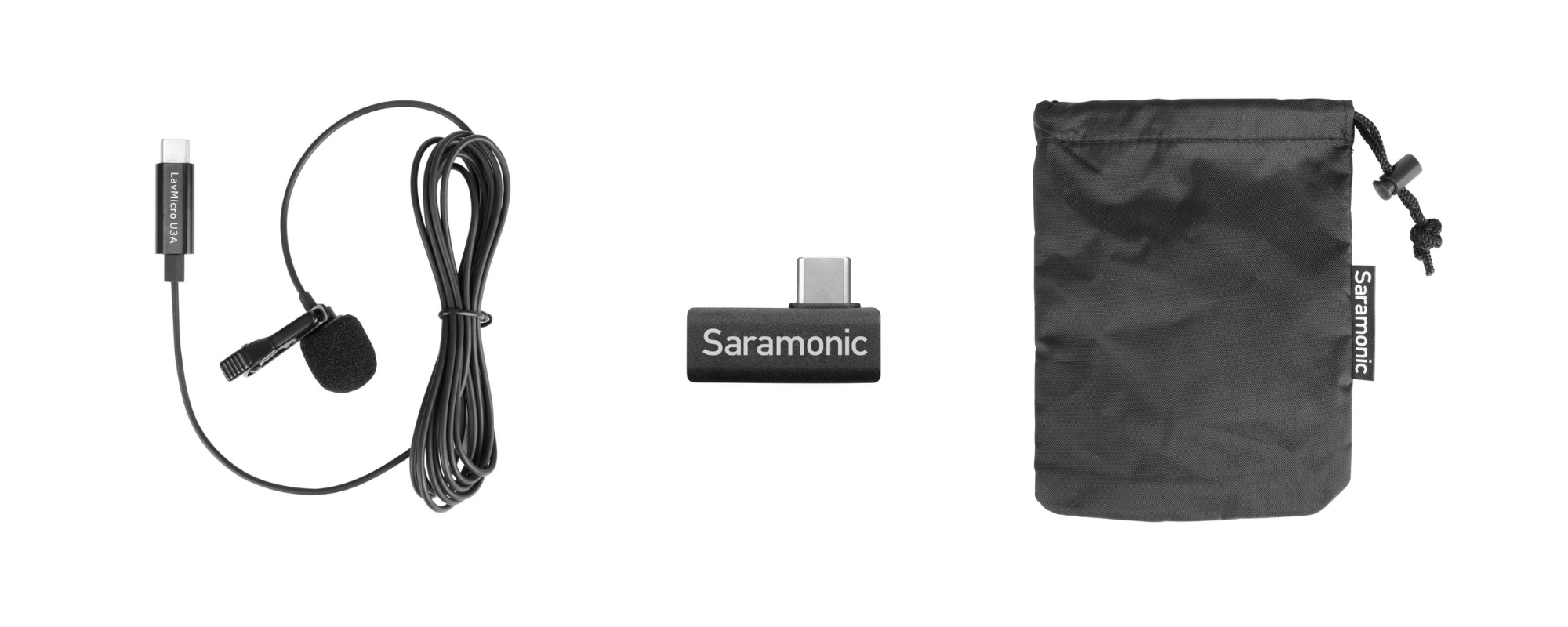 Applications
The LavMicro U3A is the perfect tool for anyone looking for a compact, unobtrusive solution for recording presentations, podcasts or online streams using iOS or android devices. The U3A is compatible with most audio recording apps found in the app stores.
Compatibility
All devices with USB-C ports that support iOS or Android
Specification
Output: USB-C connector
Sensitivity: -40 +/- 3dB (0dB = 1 V / Pa, at 1 KHz)
Characteristics: omnidirectional
Signal to noise ratio: 65 dB SPL
Frequency response: 50 Hz-20 kHz
Power requirements: provided by iOS or Android device
Connector: Available on all devices with USB-C ports
Cable length with microphone: 2m
Weight of cable with microphone: 19.9 g
Adapter weight: 5,7 g
Kit contents
LavMicro U3A tie microphone
Angle adapter SR-C2005
Soft carrying case
Anti-wind foam
Clip for attaching to clothing
Clip for attaching to clothing