Description
Saramonic SR-2006 is a compact adapter with a female mini Jack 3.5 mm TRS connector to a male Lightning connector. It provides a practical solution for connecting any equipment with a mini Jack 3.5 mm TRS connector for devices equipped only with a Lightning port.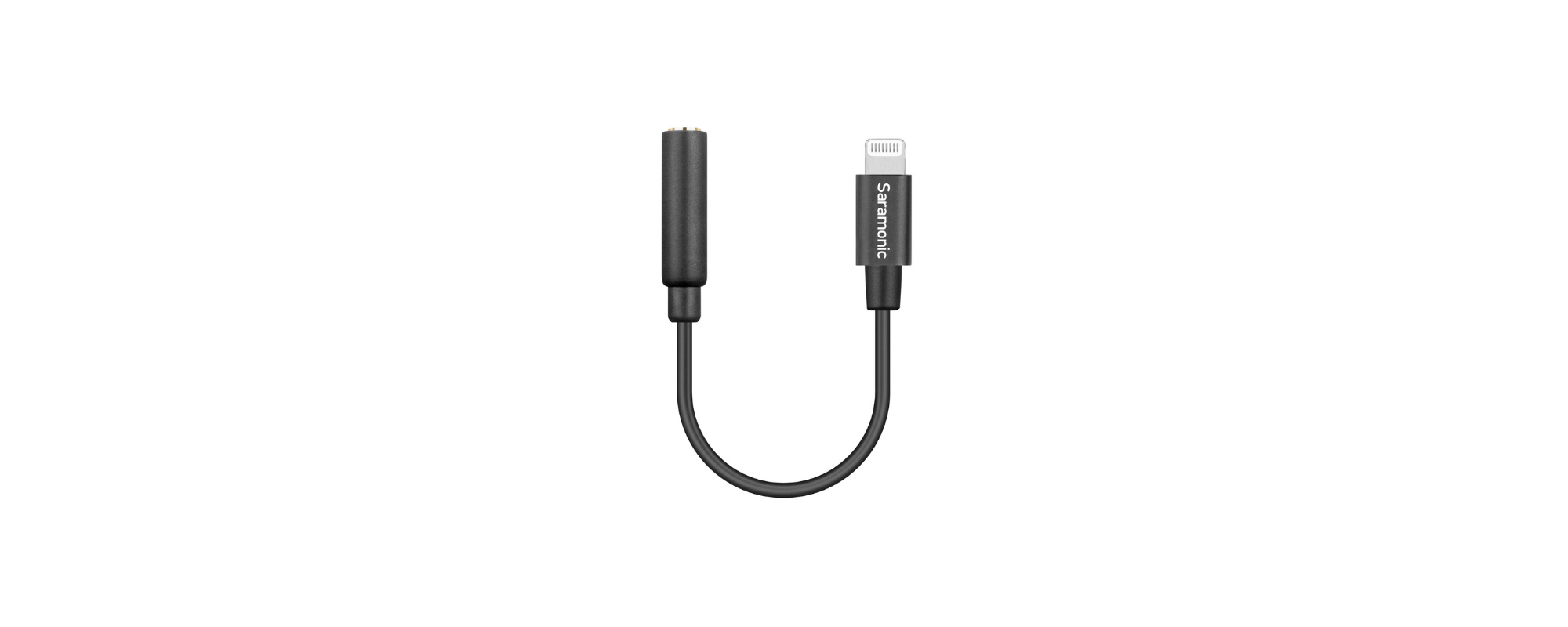 Versatility
This is the perfect accessory for anyone who appreciates a simple and cost-effective solution. You only need this small adapter to be able to connect classic equipment (including microphones, wireless receivers, sound recorders, mixers) to Apple-branded phone models, even in the absence of a 3.5 mm TRS mini jack on iOS systems.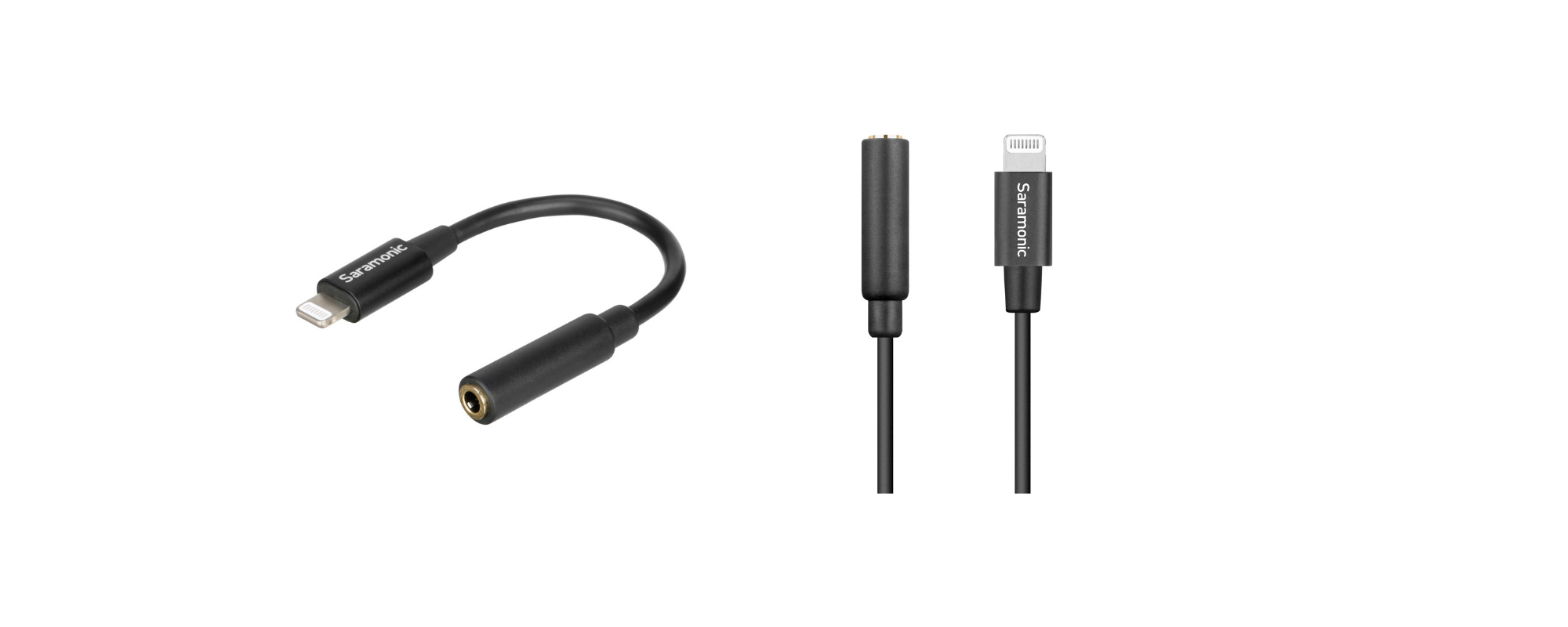 Lightweight, small and extremely robust
The adapter weighs just a few grams and has a small footprint, also transporting it is a practical convenience when working. In addition, it has been made of high-quality materials.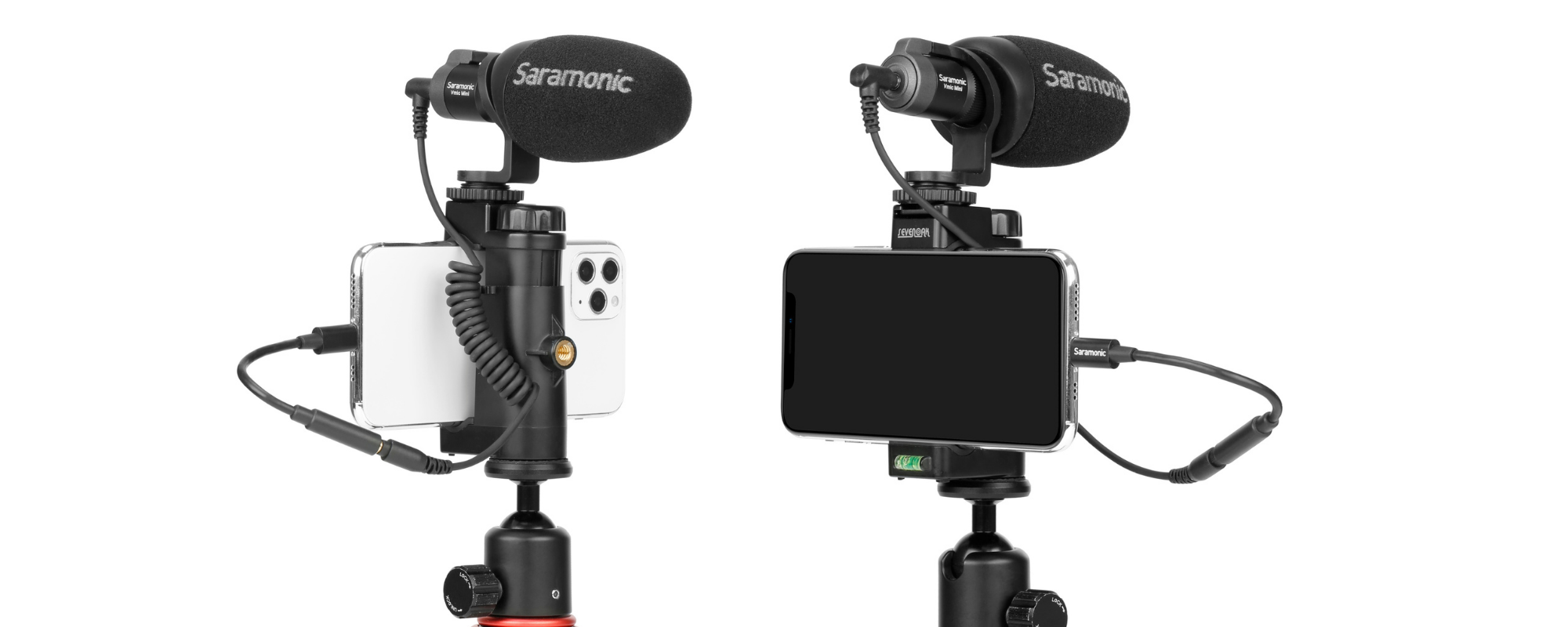 Strong cable
The robust cable, made of flexible TPE, increases the range and room to manoeuvre with the adapter itself.
Sound at the highest level
When using a variety of devices, sound through the adapter is clear and immune to interference. Enjoy seamless operation of your favourite devices and unlimited possibilities when you least expect it.
Compatibility
devices with a 3.5 mm TRS mini jack connector
3.5 mm TRS mini jack cables
devices with iOS (Lightning)
Specification
connectors

3.5 mm TRS mini jack socket
Lightning-type connector

adapter cable length: 6 cm
weight: 6 g